This site is intended for US consumers.Cookies and related technology are used for advertising.To learn more or opt-out, visit Ad Choices and our privacy policy.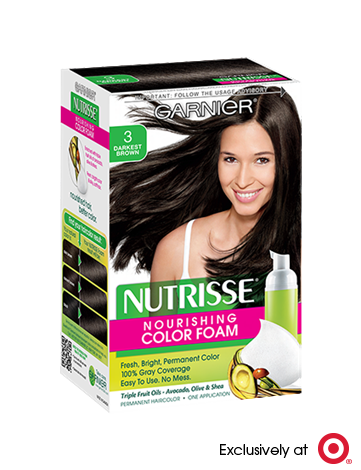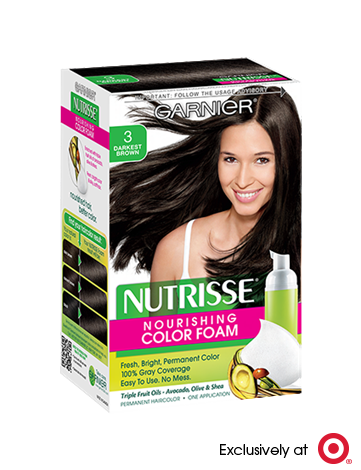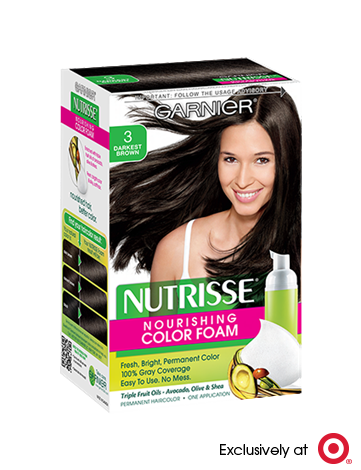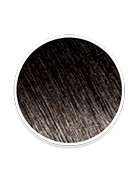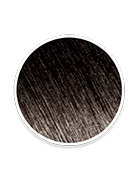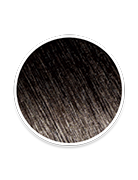 Garnier Nutrisse Color Foam
Nourishing Color Foam 3 - Darkest Brown
PRODUCT INFORMATION:
Is it right for me?
For an Easy, No Stress, No Mess application, try our Nourishing Color Foam.

How is it different?
Enriched with nourishing triple fruit oils - avocado, olive and shea - Nutrisse Nourishing Color Foam is our first foam to nourish, while locking in your radiant color and moisture. This creamy foam gives you fresher, brighter, permanent color results* and 100% gray coverage.

*vs. before coloring
How to use:
It's a no stress, no mess application – comes with an easy-to-use pump applicator which dispenses a non-drip, creamy foam that smells great and lathers-in like a shampoo. Quick and comfortable to apply, for All-Over or Root Touch Up applications. See our How-To videos for detailed instructions on how to apply. Fresher, brighter permanent color results with 100% gray coverage. Available in 18 radiant shades.

Nutrisse Nourishing Color Foam also comes in an FSC-certified carton packaging with PVC-free gloves to help sustain a cleaner, greener future.
Ingredients:
Liquid-To-Foam Colorant: Aqua/Water, Alcohol Denat., Peg-4 Rapeseedamide, Glyceryl Lauryl Ether, Deceth-3, Propylene Glycol, Laureth-5 Carboxylic Acid, Ethanolamine, Dipropylene Glycol, Hexylene Glycol, Ammonium Hydroxide, Poloxamer 338, Toluene-2,5-Diamine, Resorcinol, Oleyl Alcohol, Parfum/Fragrance, Ammonium Thiolactate, 2,4-Diaminophenoxyethanol HCl, Erythorbic Acid, N,N-Bis(2-Hydroxyethyl)-p-Phenylenediamine Sulfate, m-Aminophenol, EDTA, Thioglycerin. F.I.L. D49656/3. Liquid-To-Foam Developer: Aqua/Water, Hydrogen Peroxide, Glycerin, Laureth-11, Tetrasodium Etidronate, Tetrasodium Pyrophosphate, Sodium Salicylate, Phosphoric Acid. F.I.L. D48403/8. Nourishing Conditioner: Aqua/Water, Cetearyl Alcohol, Behentrimonium Chloride, Peg-180 Cetyl Esters, Niacinamide, Ribes Nigrum Oil/Black Currant Seed Oil, Saccharum Officinarum Extract/Sugar Cane Extract, Hydroxyethylcellulose, Olea Europaea Oil/Olive Fruit Oil, Trideceth-6, Chlorhexidine Dihydrochloride, Camellia Sinensis Extract/Camellia Sinensis Leaf Extract, Benzyl Alcohol, Linalool, Amodimethicone, Isopropyl Alcohol, Pyrus Malus Extract/Apple Fruit Extract, Parfum/Fragrance, Pyridoxine HCl, Persea Gratissima Oil/Avocado Oil, Methylparaben, Butyrospermum Parkii Butter/Shea Butter, Citric Acid, Cetrimonium Chloride, Butylphenyl Methylpropional, Citrus Medica Limonum Peel Extract/Lemon Peel Extract. F.I.L. D42540/5.
Rated

5

out of

5
by
irapet62
from
good stuff
easy to apply, covered well, no allergic reaction.
Date published: 2018-01-13
Rated

5

out of

5
by
AJesMum
from
Magically 10 years younger (mentally)!
I tried the foam color to hide my gray which stands at attention around the center part and some left side parts as well (so I had to part hair on the right to avoid the grays being seen). I used to pluck the gray hairs but I was told the gray would come back in full force if I did that, so... I thought that perhaps its time I faced the fact that gray and age does actually exist in me. Such a sad day when I came to terms. Anyhow, I used this color foam this first time and it covered ALL my grays. About 6 weeks later, I went back to the store and this same color (dark brown) was all sold out. BUMMER!!!! I didn't want my husband to realize that I was coloring my hair so I needed to stay with this color by all means. He is VERY observant. I switched to a different brand (bad bad bad decision)...! I used some product for roots only and what a waste of my time and poor hair! All the pain and suffering it was going through and the gray didn't even turn color! Seriously? So I swore to the Garnier hair Gods that I would never ever use a different brand when you know this one works great, right? I call it "impatience"...an attribute I am not proud of. Well, the other day, I went back to the store and they were out of dark brown so I bought darkest brown. Hey, its pretty darn close and I feel 10 years younger again. It colors away the gray, shines, and makes me feel like I am ...well, 30, again. Thanks Garnier, for a fab product. I shall never sway away even if the store sells out. I will simply part to the right and hold tight for new inventory. -a 40-year old lady
Date published: 2014-01-27
Rated

2

out of

5
by
Selderon
from
Resultant texture and coverage are unsatisfactory
I have tried the Color Foam several times when my local store tried to replace the creme formula Nutrisse with the foam. Pros 1. The resulting color is lovely 2. The included conditioner is top quality and, when mixed with a little water, there's enough for about eight applications in my very thick, hip-length hair. The conditioner leaves my hair soft, glossy and smooth. 3. The color, where it is thickly applied, lasts well with little fading. Cons 1. Application is awkward and messy. While I don't get the color splatter I experience with the creme formula near the bottom of the bottle, the foam condenses into a liquid and drips off the glove and, eventually, runs onto my neck and face. 2. Application is imprecise. While the foam applies well to the main portion of the hair, areas requiring greater precision, like the hairline, are difficult to cover without spilling over onto the skin. 3. The foam creates a velcro-like texture in my hair that makes it difficult to rinse out. I battle tangles throughout the long rinse process, which means more broken hairs even with careful and proper detangling with a wide-tooth comb. Some tangles persist after conditioning - I'll find tiny knots once my hair is dry. 4. Due to the thinness of the formula, the foam does not cover grays that stand away from the head. Conclusion Due to the increased tangling, knots and breakage as well as the difficulty covering grays that don't lie flat, I would recommend choosing the Nutrisse creme formula instead.
Date published: 2014-01-12
Rated

2

out of

5
by
Dawn58
from
easy to use
I am not sure what I did wrong but the foam was not foamy like in the video and it did not cover all my gray. I didn't even have that much gray . The product was easy to use (This is my 1st hair coloring experience) but wish the results were better.
Date published: 2013-05-04
Rated

1

out of

5
by
Cjulz
from
Dark Brown? How about matt black...
This dye is not even worthy of the 1 star to be honest. I started with my natural hair color which is a true dark brown that I highlighted with medium brown tones. My goal was to get rid of the highlights, but after using this box dye I ended up with matt black hair all over, no dimension at all. It's so incredibly unflattering. I'm not a fan a jet black hair, but maybe it would've been more tolerable if it at least had shine to it-it just screams bad hair job.
Date published: 2012-08-30
Rated

1

out of

5
by
ineedyou101
from
Very Upset About Color
My Hair Was BLonde and i dyed the bottom section of it black but i figured since my hair was so light it would not turn out black (it said so on the box). turned out COMPLETELY black. im very upset.
Date published: 2012-05-24
Rated

5

out of

5
by
Anonymous
from
easy to use long lasting
This Nutrisse Color Foam is so easy to Use and really last a long time. It is the only color treatment that I use - your hair looks and feels natural. Being a guy - finding a hair color that looks and feel natural and is easy to use and long lasting is very important to me. I highly recommend this product.
Date published: 2012-02-14