WE'VE GOT YOUR GRAY HAIR COVERED
Learn how to effectively cover grays, what makes gray hair different, and the easy application process to achieve the best results possible.
Gray Coverage 101
It's a fact: Gray hair is harder to color. That's because it's more coarse and, therefore, more difficult for hair color to penetrate the follicle. The solution? Choose a hair color formula specifically made for gray coverage and follow the timing instructions to a T!
TEMPORARY SOLUTIONS FOR GRAY HAIR
The fastest way to temporarily conceal unwanted grays.
EXPRESS RETOUCH
Garnier Express Retouch works seamlessly on gray hair and is the perfect, on-the-go root concealer for those times in-between coloring. With 4 color options, simple cover grays directly at the roots, temples, or wherever they arise. Designed for one-time use with less mess, more control, and transfer-resistance—just wash out with shampoo and reapply when needed.
Find Your Express Retouch Color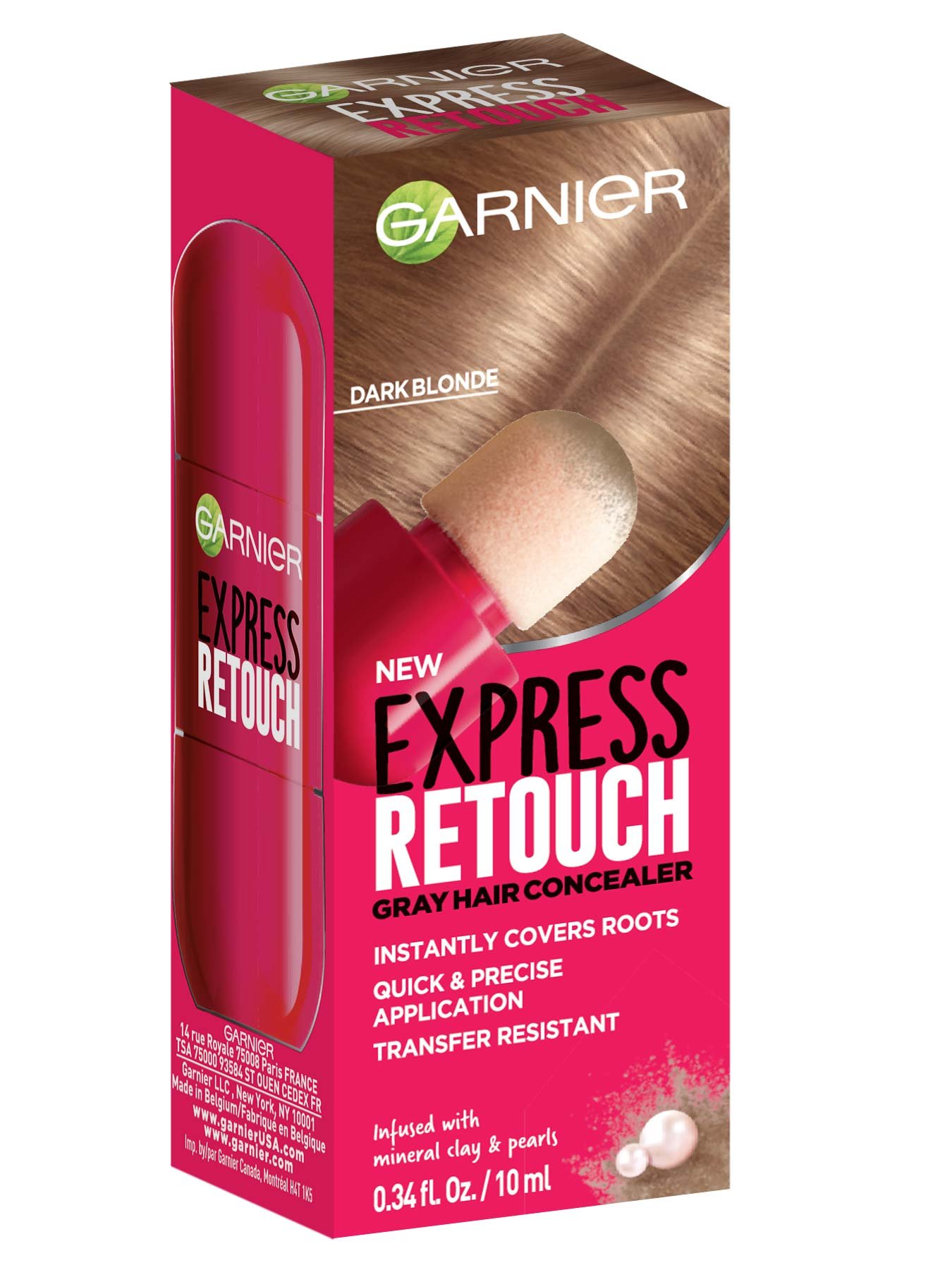 Express Retouch
Dark Blonde
Instant Gray Hair Concealer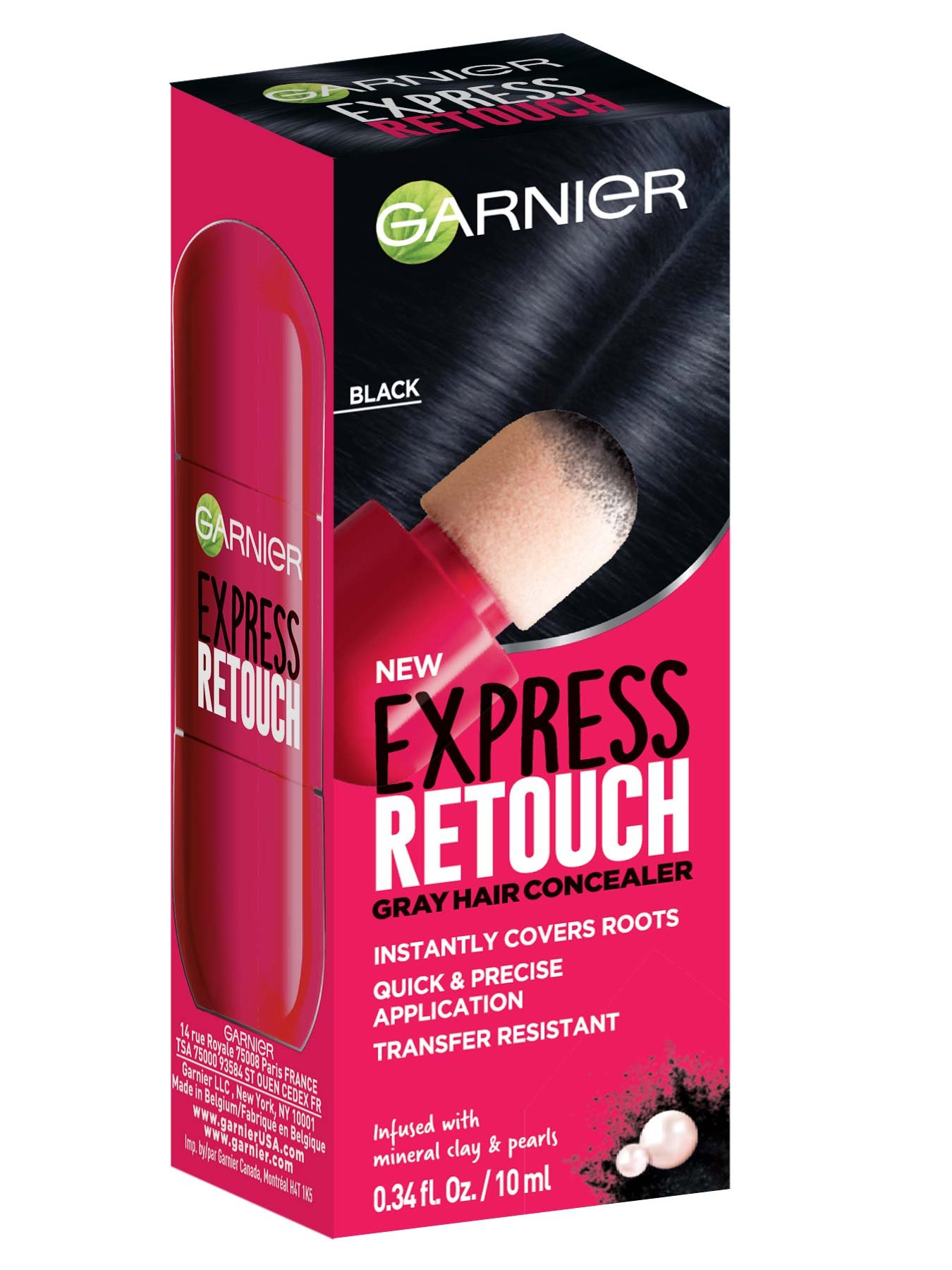 Express Retouch
Black
Instant Gray Hair Concealer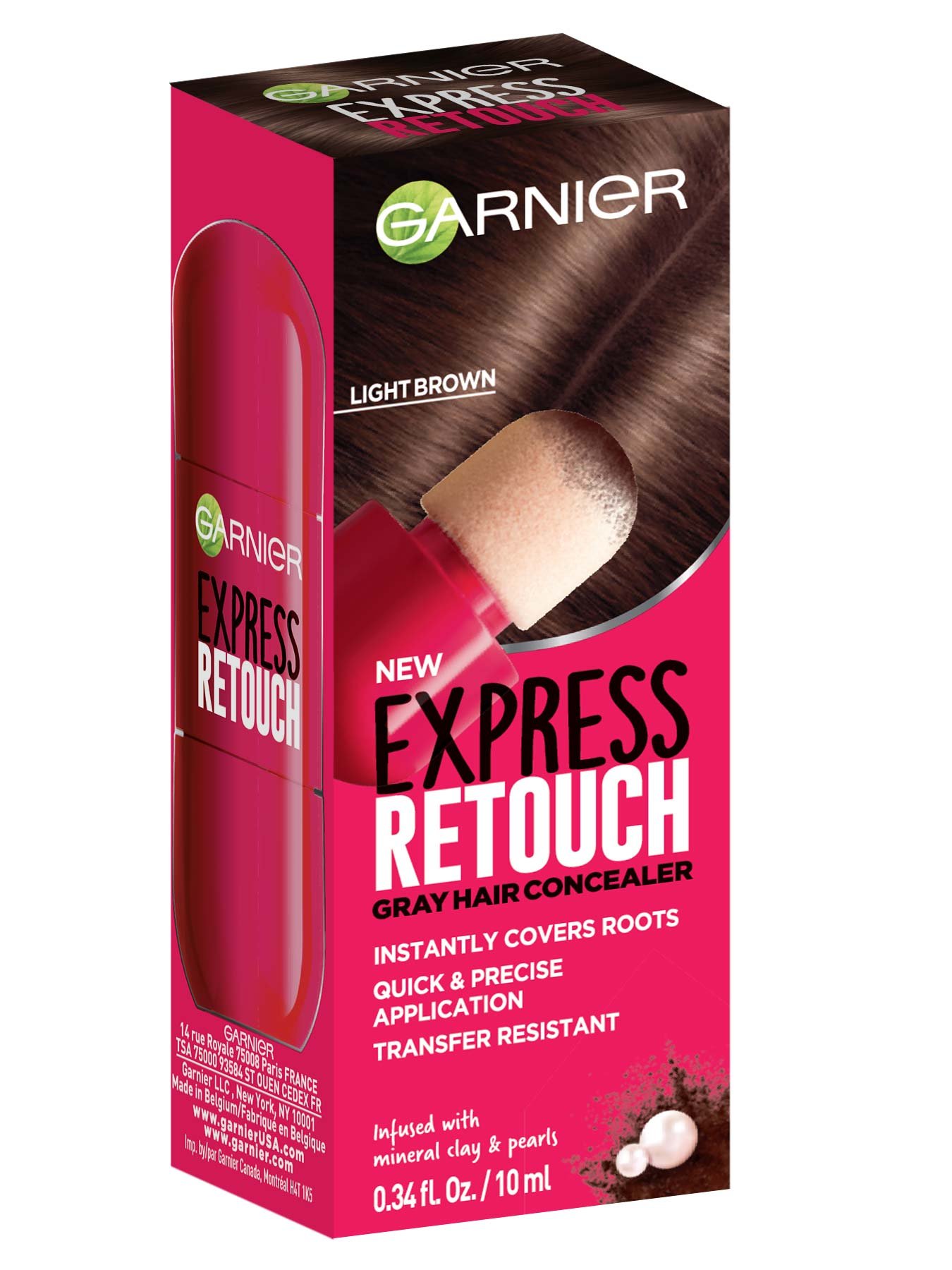 Express Retouch
Light Brown
Instant Gray Hair Concealer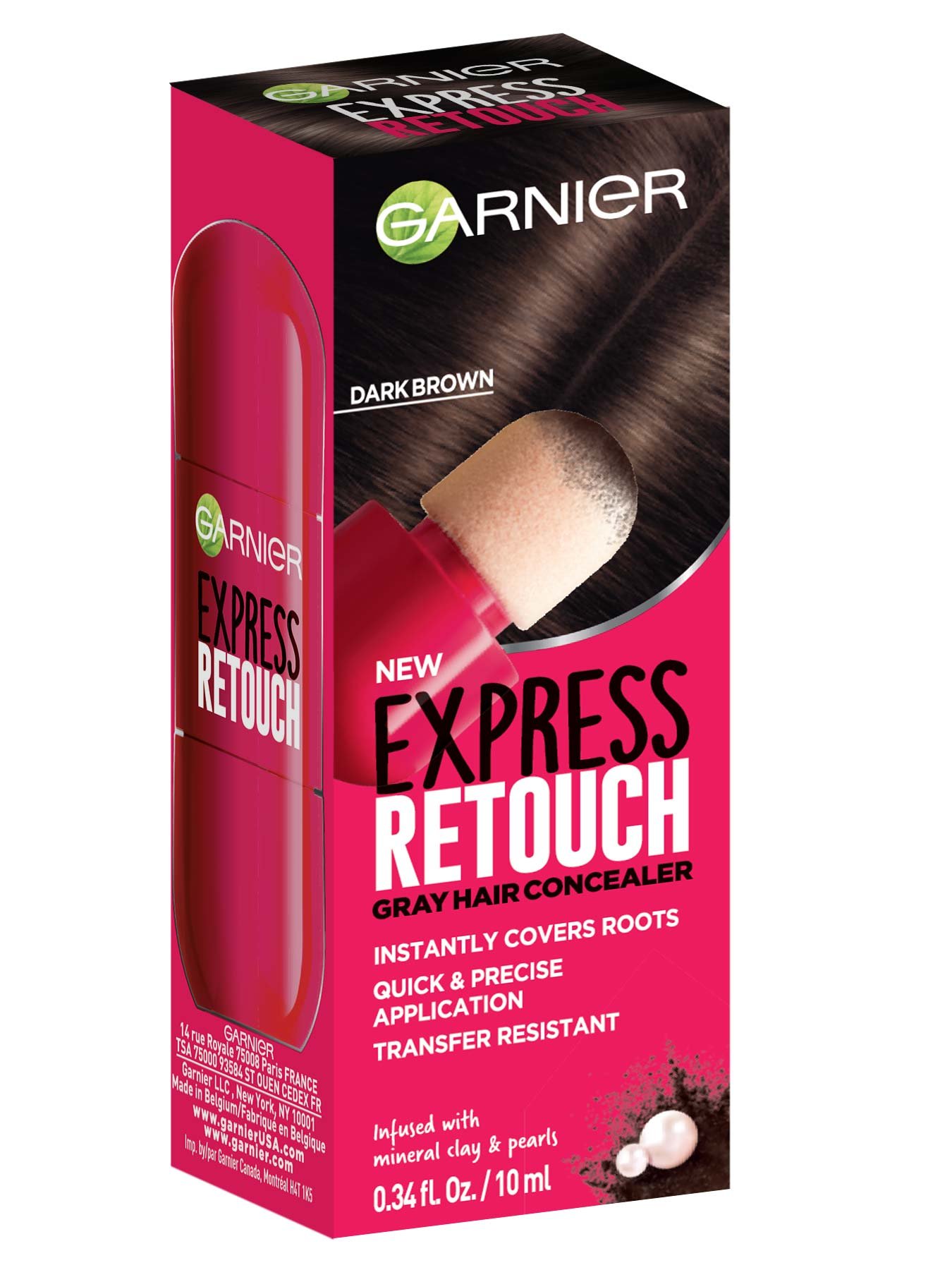 Express Retouch
Dark Brown
Instant Gray Hair Concealer
PERMANENT SOLUTIONS FOR GRAY HAIR
The effective, long-term solution to cover grays at the root.
What To Use
For standard gray coverage, apply your favorite permanent color, like Olia or Nutrisse. Both options offer 100% gray coverage, rich color and shiny, silky hair. If you have stubborn grays (too stubborn for regular color), try Nutrisse Ultra Coverage—our first at-home hair color solution with CoverPlus technology, specially formulated for 100% coverage on hard-to-cover, extra-resistant grays.
How To Use
Apply the color only at your roots, let it develop for the time on your instruction sheet, then pull it through your hair to blend andrevamp your look. To ensure complete saturation of stubborn grays, massage or comb the color as needed into resistant strands, then follow regular timing and rinsing instructions"
WHEN TO TOUCH UP
Although everyone's hair color grows out differently, here are some general touch-up rules to consider. Also, before you touch up, make sure to follow the instructions in the box.
For All-Over Color
Touch up your roots every 3-6 weeks.
For Highlights
Touch up roots anywhere between 4-12 weeks, depending on your desired look.
Use the Same Shade You Used Before
Cover new growth with the shade that matches the hair color you last applied.
Prevent Stained Skin with Petroleum Jelly
Before you apply color, trace your hairline and ears with the clear gel.
Prep with a Chopstick
Use a chopstick to easily and neatly divide your hair into sections before applying the color.
Everything You Need to Know About At-Home Hair Color
Whether you need help choosing the right shade, want to know how much time to budget or would like to learn how to make your color last, they can help. These tips and tricks simplify the process to make coloring hair at-home a breeze.