Red Hair Color
Refresh, brighten, or deepen your red hair. Choose from natural coppers and auburn to deep mahoganies and more bold reds.
Gold and Copper Shades best for Warm, Pale Skin Tones
Light, golden reds like strawberry blonde and pale copper have a flattering halo effect on milky complexions, while deep, dark tones like auburn tend to wash out fair skin.
Add Fiery Luminosity to Medium Skin Tones
Medium copper and auburn shades complement medium tone complexions with a radiant glow. Dark eggplant reds have the opposite effect, making skin that isn't pale or dark look yellow.
Complement Dark Skin Tones with Rich Auburns
Medium auburns and chestnut reds spark dark complexions, highlighting natural radiance, while brighter reds make deep skin tones look green.
Red Shades
All Shades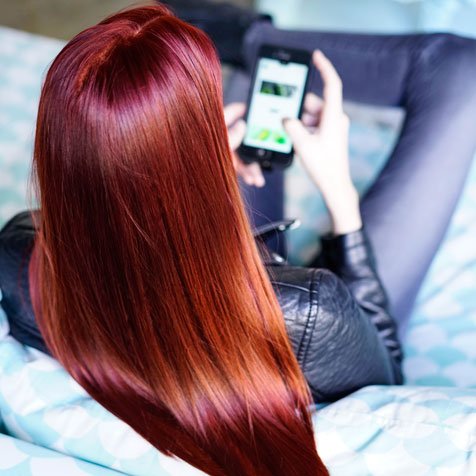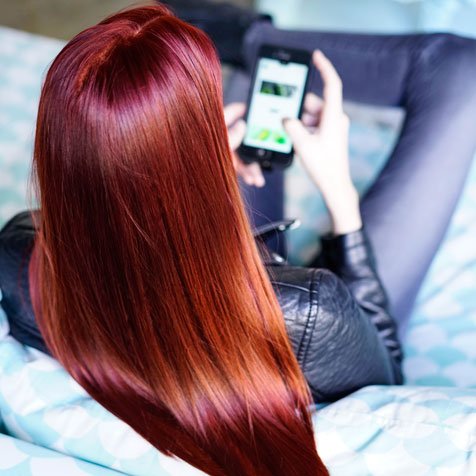 Nutrisse Ultra Color

For the boldest color result
R3 - Light Intense Auburn
RA1 - Red Autumn
R2 - Medium Intense Auburn
Scarlett Ronze - RZ4
BR1 - Deepest Intense Burgundy
BR2 - Dark Intense Burgundy
BR3 - Intense Burgundy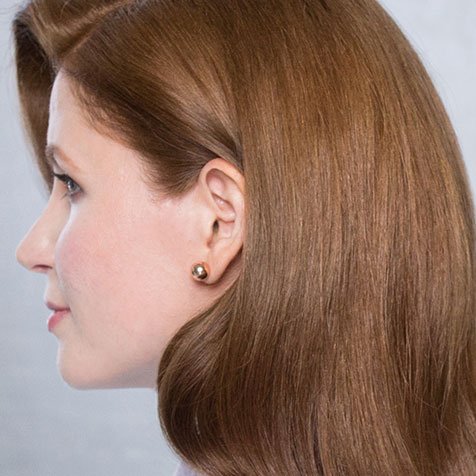 Deep Burgundy 42 (Black Cherry)
Strawberry Jam 52, Medium Berry Red
Medium Reddish Brown 56 (Sangria)
True Red 66 (Pomegranate)
362 - Darkest Berry Burgundy
462 - Dark Berry Burgundy
Medium Golden Mahogany Brown 535 (Chocolate Caramel)
643 - Light Natural Copper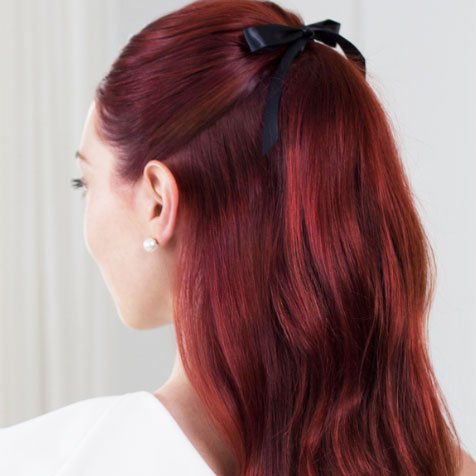 Olia 4.15 - Dark Soft Mahogany
Olia 4.35 - Dark Golden Mahogany
Olia 4.60 - Dark Intense Auburn
Olia 4.62 - Dark Garnet Red
Olia 5.60 - Medium Garnet Red
Olia 6.43 - Light Natural Auburn
Olia 6.60 - Light Intense Auburn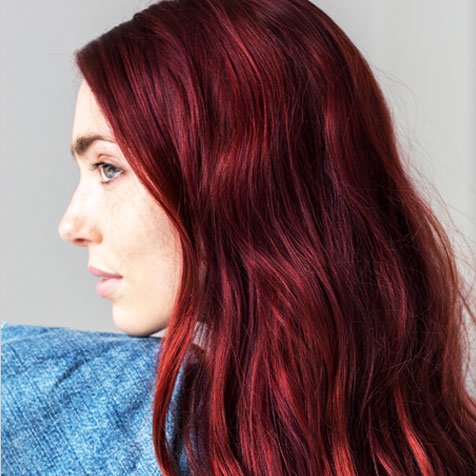 Color Sensation

Red Shades
Color Sensation 3.26 - Deep Burgundy
Color Sensation 4.26 - Intense Burgundy
Color Sensation 4.60 - Dark Intense Auburn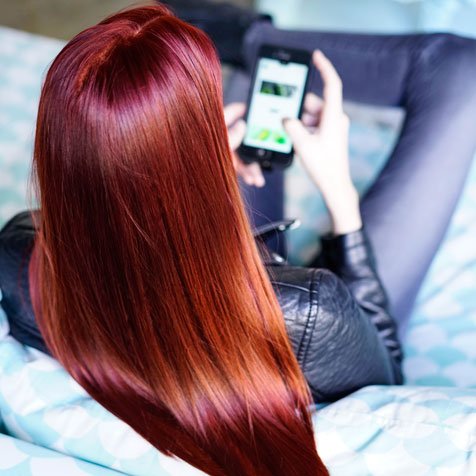 Nutrisse Ultra Coverage

For the most resistant gray
Cabernet 420
Cinnamon Whiskey 550
Everything You Need to Know About At-Home Hair Color
Whether you need help choosing the right shade, want to know how much time to budget or would like to learn how to make your color last, these tips and tricks can help. They simplify the process to make coloring hair at-home a breeze.