Green Labs
Our mission? To improve the look & feel of skin while continuously reducing our impact on the planet.
About Garnier Green Labs
Garnier Green Labs brings together the best of nature and science to create clean, effective skincare solutions for every skin type and tone. Formulated with no animal derived ingredients, and made without parabens, mineral oils, or dyes. Planet-friendly packaging keeps it green from start to finish.
Introducing Serum Creams
It's a cream for hydration, a serum for potency, and a broad spectrum SPF 30 for protection.
Serum Cream Technology
In every formula, we mix 1 superfood + 1 dermatological ingredient. Glowing, healthier-looking skin in 1 week
Complete your beauty routine with the Green Labs cleanser range
Garnier Green Labs
Pinea-C Brightening Gel Washable Cleanser
[Vitamin C + Pineapple] For dull & uneven skin
Garnier Green Labs
Hyalu-Melon Smoothing Milky Washable Cleanser
[Hyaluronic acid + Watermelon] For dehydrated skin, fine lines
Garnier Green Labs
Canna-B Pore Perfecting 3-in-1 Cleanser + Exfoliator + Mask
[Niacinamide + Cannabis Sativa Seed Oil] For combination to oily skin
Garnier Commits to Greener Beauty
Garnier is on a journey to improve our product production, packaging and formulations.
● We provide clean skincare formulations. This means we choose to formulate without a number of ingredients that many consumers are seeking to avoid: mineral oils, parabens, dyes, sulfates, microbeads, and these other ingredients*
● Our formulas are vegan, containing no animal-derived ingredients
● Our formulas with fragrances contain no more than 0.3% fragrance. We also offer fragrance-free formulas
● The plant that produces our formulas is powered by 59% renewable energy
● Our Serum Cream bottles are made of 100% recycled material (excluding pump), our Cleanser tubes are made from 20% recycled material
● We track the biodegradability, renewability, and water footprint of our formulas
*Our products are formulated
WITHOUT
: Parabens, Dyes, Mineral Oils, Sulfates, Microplastics, Phthalates, Formaldehyde, Nonylphenol ethoxylates (NPEs), Oyxbenzone, SLES, Retinyl Palmitate, Hydroquinone, Triclosan, Triclocarban, BHA, BHT
Top Reviews
Pineapple
Rich in Vitamins C & E, which are known to help provide skin a brightening boost
Watermelon
Rich in antioxidants, including lycopene, which can help to maintain skin's elasticity by keeping it hydrated and replenished
Cannabis Sativa Seed Oil
Known to have nourishing properties, Cannabis Sativa Seed Oil can help repair the skin barrier and soothe skin
Niacinamide
Also known as Vitamin B3, niacinamide can help minimize the appearance of enlarged pores. It is also known to control oil production, which can help minimize breakouts
Vitamin C
An antioxidant that is known to help brighten the appearance of skin
Hyaluronic Acid
Helps keep skin firm, plump, and smooth
More Skin Care Products to Love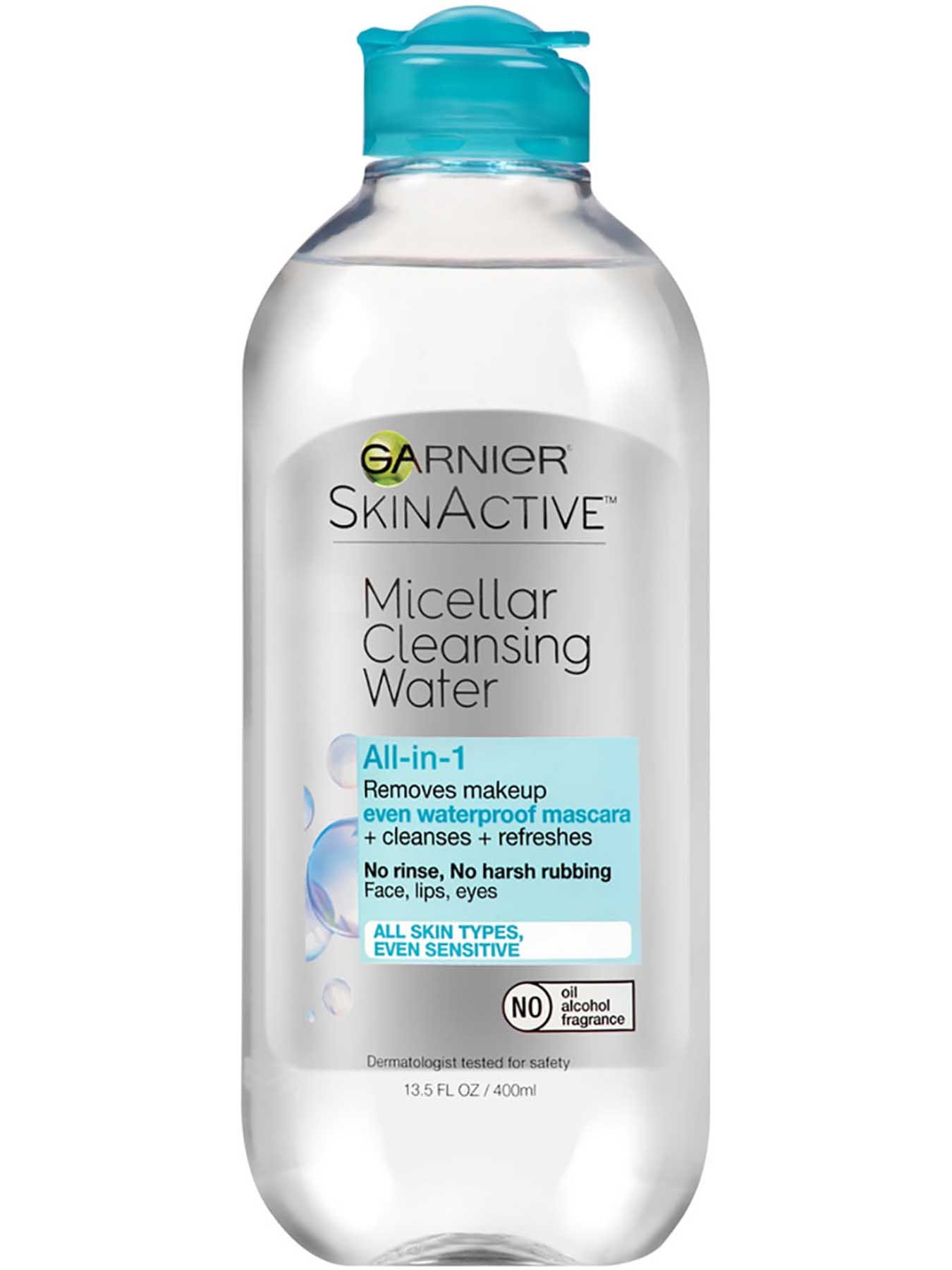 Garnier SkinActive
Micellar Cleansing Water All-in-1 Waterproof
All Skin Types, Even Sensitive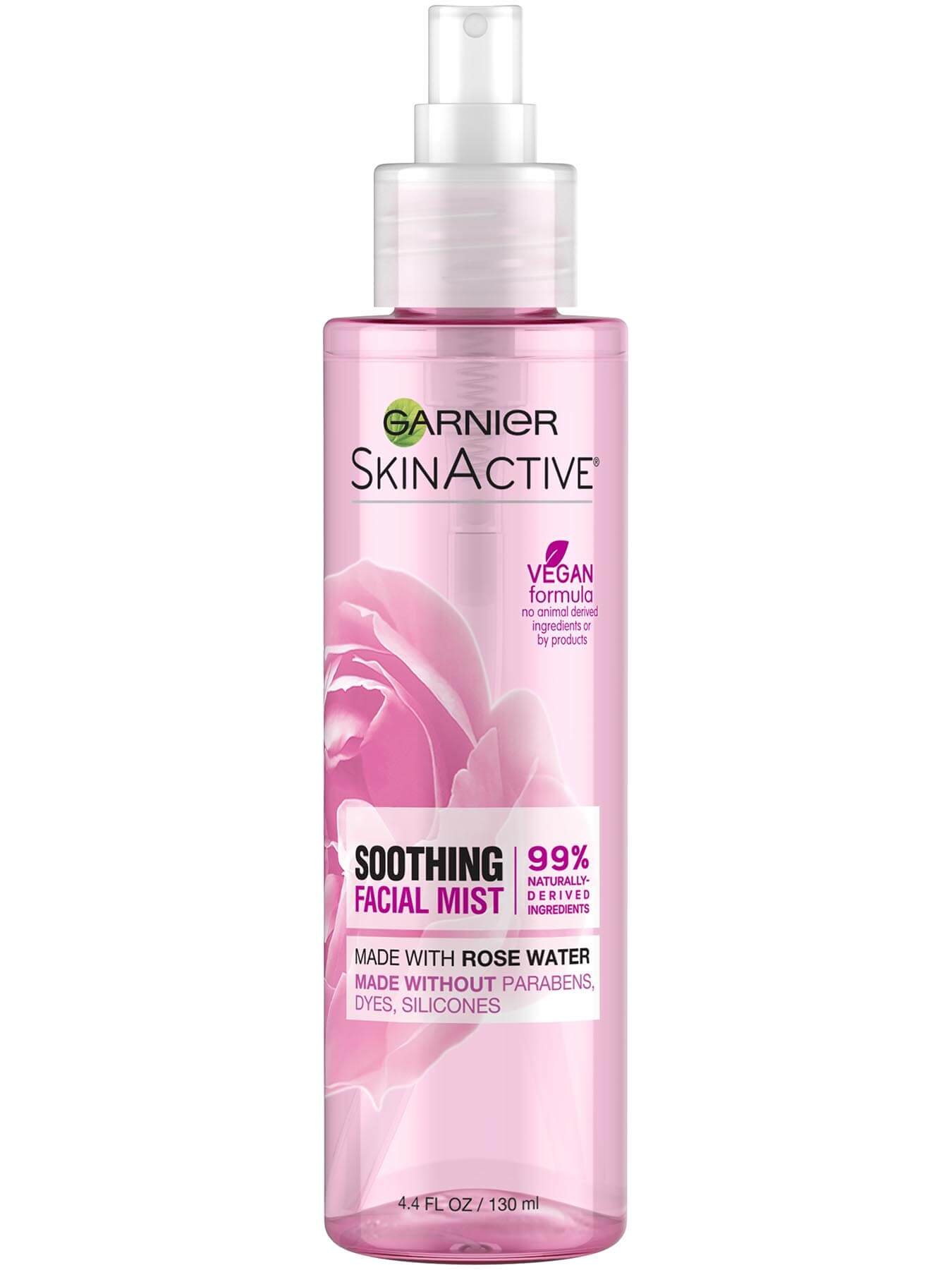 Garnier SkinActive
Soothing Facial Mist with Rose Water
Facial Mist
Garnier SkinActive
Micellar Cleansing Eco pads, Reusable, 3 Pack
Reusable Makeup Remover Pads