The Best Curly Hair Routines by Curl Type
Decode Your Curls
Hair routines for natural curls are not one-size-fits-all! There's a Garnier Fructis curly hair routine for every curl, coil, and wave – read on to discover your curl type and perfect routine.

When your hair is soaking wet, determine if your curl shape is 2, 3, or 4. Then choose A, B, or C for your curl width (loose to tight):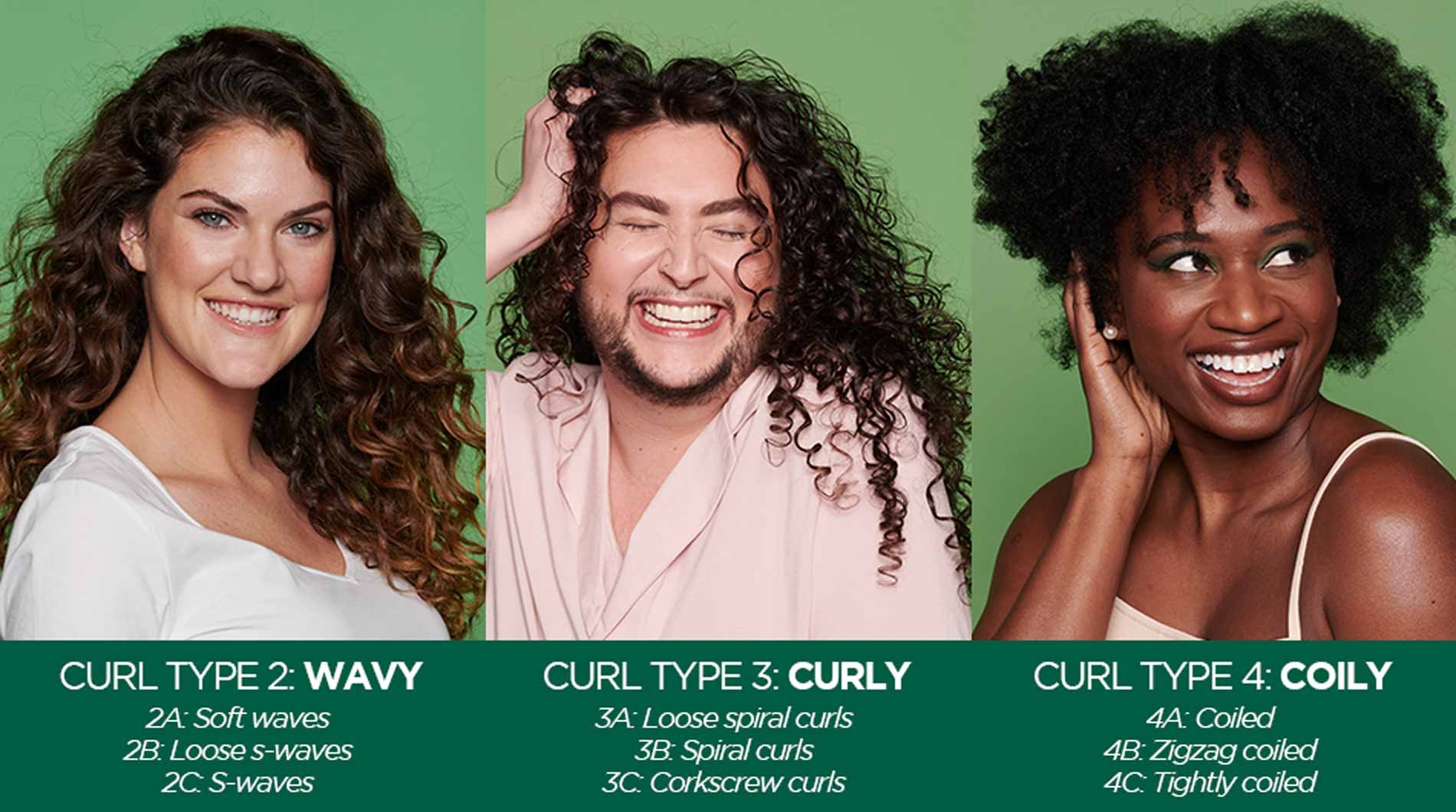 You can also check the article Know Your Curl Pattern for more information.
After determining your curl type, use our guide below to discover the best way to style your curls.