How to Get Straight, Sleek Hair
It's easy to see why straight hairstyles are so popular. They are high on shine, and sleek hair is easy to braid or pull into an updo. If you weren't born with naturally sleek hair, you can still recreate the look with hair straightening products and a few extra steps in your routines—even if you're trying to go from curly to straight hair. Keep reading for everything you need to know about how to get straight hair.
 How to Get Sleek Hair Starting in the Shower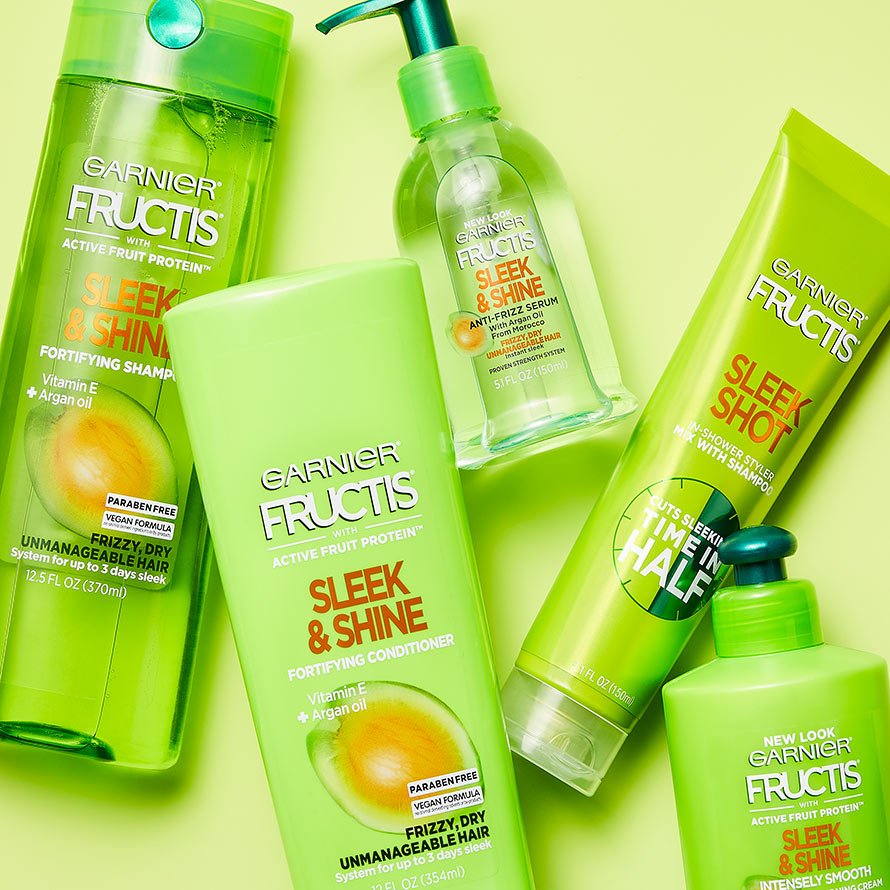 Straight hair starts in the shower. First, wash with a shampoo that helps smooth hair or combine with a treatment that helps straighten hair, like Garnier Fructis Sleek Shot In-Shower Styler. It's a treatment that, when mixed to your shampoo, helps straighten hair without a flatiron and reduces sleeking time—just in case you don't want to spend your whole day straightening your hair.
Follow up with a hydrating conditioner, like Fructis Sleek & Shine Conditioner, or even a smoothing hair mask. Once you're out of the shower, gently comb through towel-dried hair to work out tangles.
How to Blow Dry Hair to Reduce Hair Breakage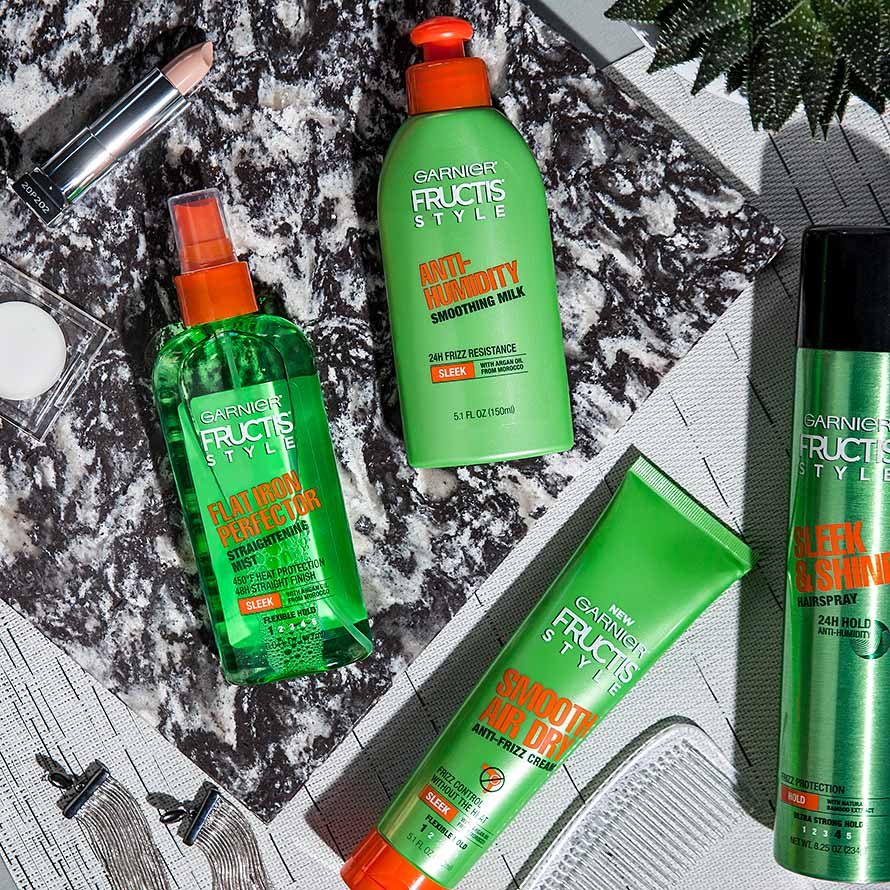 To get a straight hairstyle, you usually need to blow dry hair. To minimize breakage, you should start with your hair damp or lightly dried with a towel (as opposed to sopping wet.) Then, spray a heat-protecting product, like flat-iron-perfector-straightening-mist, to help defend strands against heat damage.

Smoothing products can help make a big difference for those going from curly to straight hair, as this can often take more time and require more heat—both of which lead to hair breakage.

Once you blow dry hair straight, straighten it with a flat iron. The straighter your hair is naturally, the less heat you probably need. (Though either way, you still need a product that provides heat protection.) As long as you prep with one of our hair straightening products, whether it's a mist or an anti-frizz cream, you'll be able to create the straight hairstyle of your dreams.

How to Straighten Hair Without a Flatiron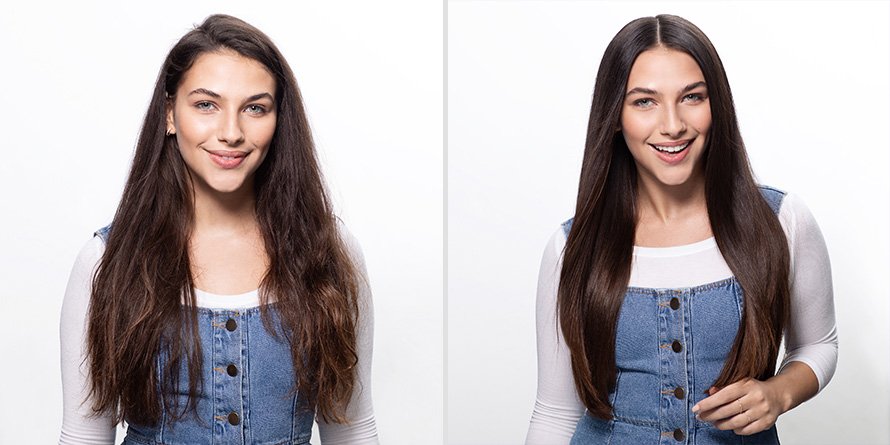 If you want to save time and blow dry your hair straight without a flatiron, you can simply add a little extra step. Start by mixing in a Fructis Style Sleek Shot In-Shower Styler with your shampoo in equal parts. The formula infused with argan oil and plant protein helps start the straightening process in the shower and helps ease the blow drying process. Hair will be up to 5x smoother—no flat iron required!

Then, work in an anti-frizz styling cream, like Fructis Smooth Blow Dry Anti-Frizz Cream, through the lengths of your hair. Not only does it provide heat protection during a blowout, but it also smooths hair and enhances shine for up to 24 hours.

Finally, it's time to blow dry hair straight. Use a round or paddle brush to comb through hair as you aim the nozzle of the dryer at it—again, adjusting the heat depending on your hair type. For more tips on how to dry your hair fast, check out this easy tutorial with celebrity stylist Tommy Buckett. Then, for more hair straightening tips, try these hacks to learn how to blow dry hair straight.

How to Lock In Your Style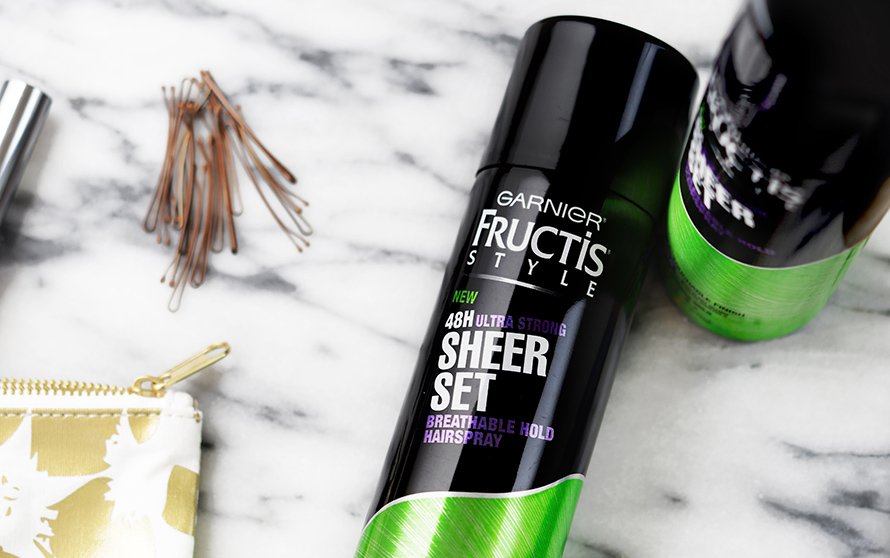 Lock in your style by adding hairspray to your list of hair straightening products. Because once you have straight, smooth hair, hairspray helps keep it that way. Lock your straight hairstyle in with a lightweight formula like Fructis Sheer Set Ultra Strong Hold Breathable Hairspray, which helps protect your hard work from humidity and from feeling crunchy or sticky. (Because what's the point of straight hair if you can't touch it?)

For more straight hairstyles, hair straightening products, and tricks about how to blow dry hair, explore our Straight Style gallery.