How to Get Balayage Hair At Home
No matter how much we love our base hair color, sometimes the possibility of switching things up is more than intriguing. A new look could mean you add rainbow streaks into your hair, move from light to dark color, or try applying highlights. Next time you need a makeover, we suggest mixing up your hair color with balayage, a trending highlight application technique. Balayage looks natural, yet adds a rich, multi-dimensional look to your hair. And don't worry — blonde balayage on dark hair works too! Ahead, we discuss exactly what this trend is and how you can achieve it at home. Prepare yourself for gorgeous, brand new hair color.
TABLE OF CONTENTS
• What Is Balayage Hair Color?
• Why Balayage Over Other Hair Color Techniques?
• What Hair Color Shades Are Best for Balayage?
• The Best Way to Achieve Balayage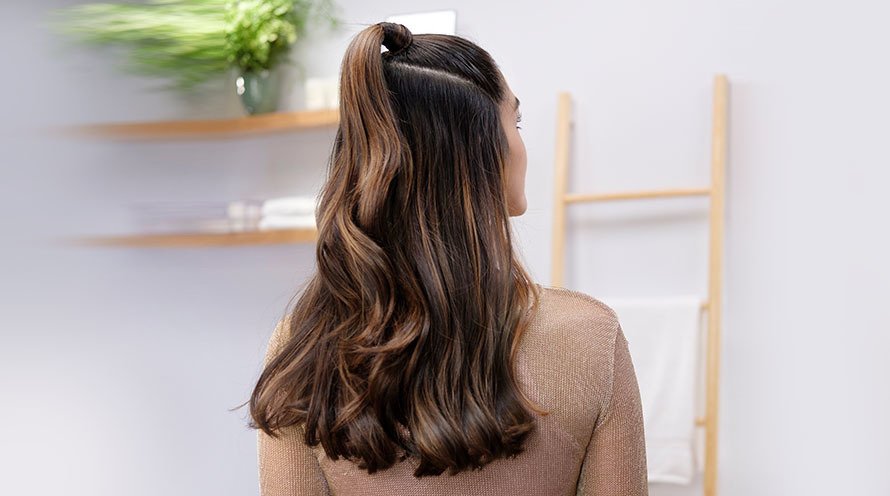 What Is Balayage Hair Color?
Balayage is sometimes confused for a hair shade or hair style. In fact, balayage is an application technique that refers to the freehand painting of dye onto sections of hair to create natural looking, ombre-like highlights. Since it's freehand, it's even easy to achieve at home in just a few simple steps. Balayage is a specifically highlighting technique, whereas "highlights" can refer to foils, free-painting, ombre, and more. Not all highlights are balayage, but all balayage are highlights.
Why Balayage Over Other Hair Color Techniques?
Balayage is a great technique because it doesn't leave hard, obvious lines of color at your roots. Hair grows out looking more natural. If you've been plagued by that telltale inch of roots as your hair grows in, try balayage for a more natural flow from virgin to colored hair. This helps make balayage a low maintenance style that doesn't require touch ups every 4-6 weeks! Bonus: Unlike foil highlights, balayage requires less equipment and can be done more easily at home. (Gain back an hour of your life that you would have spent cutting hair foils into strips!) Overall, balayage adds a dimensional look to your hair color and helps give a sophisticated end look while still looking natural.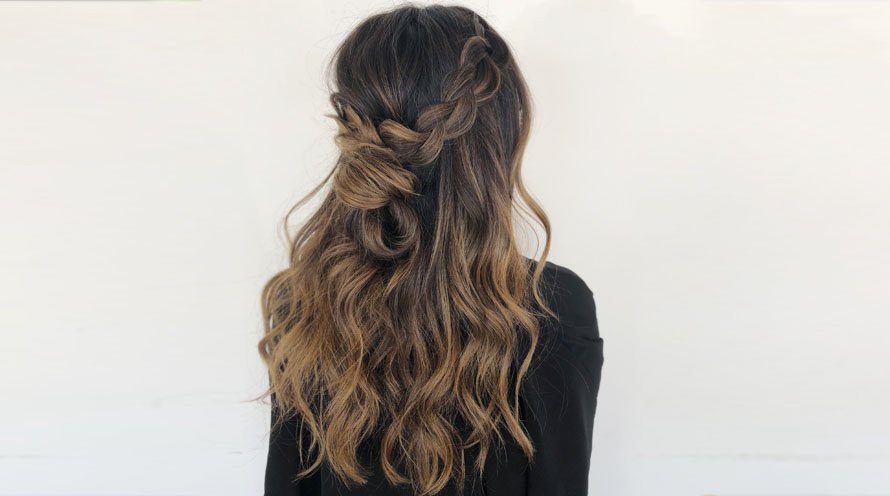 What Hair Color Shades Are Best for Balayage?
For all-in-one hair color, opt for Garnier Nutrisse Ultra Color Icing Swirl BY1, a balayage kit that makes application easy. Icing Swirl takes naturally dark hair and transforms it into a natural-looking reflective golden blonde. The shade will help you achieve a golden, warm look on your hair, perfect for an end of summer pick-me-up or extra color dimension for a special occasion. The rich, luxurious highlights will turn hair color warm while adding subtle color.
As a bonus, all Garnier Nutrisse options provide 100% gray coverage. Even better, the colors are formulated with triple nourishment from avocado, olive, and shea oils. The result is shiny, healthy-looking hair that will turn heads no matter which shade you choose.
The Best Way to Achieve Balayage
It's possible to apply balayage color at home. Choose BY1 Icing Swirl Balayage Kit or find another shade that's perfect for you. BY1 Icing Swirl Balayage Kit comes with a unique brush applicator that helps make applying color simple and mess-free.

Before you begin, do a skin allergy test to be certain that hair color is safe to put on your scalp. Forty-eight hours before you dye your hair, perform a test using a small patch of skin on your arm. Mix a few drops of the developer included in the package with a dab of color cream and swipe the mixture onto a small area of skin on the underside of your elbow. If your skin is still clear after two days, you're all clear and ready to highlight the hair of your dreams. See the insert inside the box of both shades for detailed patch test instructions.