Color Reviver - Golden Blonde
Garnier Nutrisse
$7.99 MSRP
Nutrisse's 5 minute color mask instantly refreshes hair color to Day 1 vibrancy. This non-permanent mask revives hair color with its rich depositing pigments while it nourishes with avocado oil to leave hair smooth and shiny.
Product Information
Garnier Nutrisse introduces New! Color Revivers ranging from beautiful deep browns to the coolest of blondes. With rich, depositing color pigments, you can instantly refresh your hair in 5 minutes. Enriched with avocado oil, Color Revivers instantly restores softness, shine and smoothness to even the most damaged dry hair. If sun and styling take away from the radiant hair color, Color Revivers is the answer! Available in 5 shades, Color Revivers is a match for numerous hair color shades. No gloves and no staining! Get ready to have beautiful, radiant color all the time.
How to Use
Shampoo and rinse hair before applying. Spread evenly throughout damp hair, then wash hands thoroughly. Leave in for 5 minutes. Rinse thoroughly. No need for a conditioner after. Use every two weeks.
Tip: Try Micellar Cleansing Water, Waterproof to remove hair color stains.
Ingredients
1166921 AQUA / WATER / EAU, CETEARYL ALCOHOL, PARAFFINUM LIQUIDUM / MINERAL OIL / HUILE MINERALE, DIPALMITOYLETHYL HYDROXYETHYLMONIUM METHOSULFATE, CETYL ESTERS, CI 60730/ACID VIOLET 43, CI 45100/ACID RED TOCOPHEROL, SODIUM HYDROXIDE, SODIUM CHLORIDE, PHENOXYETHANOL, CHLORHEXIDINE DIGLUCONATE, HELIANTHUS ANNUUS SEED OIL / SUNFLOWER SEED OIL, LIMONENE, BENZYL SALICYLATE, BENZYL ALCOHOL, LINALOOL, PERSEA GRATISSIMA OIL / AVOCADO OIL, BASIC BROWN 17, BASIC RED 51, BASIC ORANGE 31, BASIC YELLOW 87, ROSMARINUS OFFICINALIS LEAF EXTRACT / ROSEMARY LEAF EXTRACT, CETRIMONIUM CHLORIDE, CITRIC ACID, HEXYL CINNAMAL, PARFUM / FRAGRANCE. F.I.L. # C236246/1
Frequently Asked Questions
1. How often do Nutrisse Color Revivers need to be used? Can they be used more than once in 2 weeks?
Nutrisse Color Revivers do not need to be used daily or even every other day. The product deposits color pigments with every use. The product should be used in place of your conditioner after shampooing with your regular maintenance shampoo for color-treated hair. Therefore, we recommend using the product to revive hair color once every 2 weeks.
2. Can I mix different Nutrisse Color Revivers shades to achieve in-between results?
Yes! You can combine any Nutrisse Color Revivers you want to achieve your desired result. For instance, if the Cool Blonde shade is too cool, add some warmth with the Golden Blonde shade.
3. What happens if I leave Nutrisse Color Revivers on longer than 5 minutes?
Nutrisse Color Revivers are designed to deposit color on color-treated hair. After testing and evaluating the product performance when applied for 5 and 10 minutes, we've concluded that the best revived results occur when the product is left in hair for 5 minutes. The longer you leave on Nutrisse Color Revivers, the more color pigment will be deposited on your hair.
4. Will Nutrisse Color Revivers cover gray roots?
No. Nutrisse Nourishing Color Crème permanent hair color is the best product for covering gray hair. If you want to revive the color of hair that's already color-treated, we recommend using Nutrisse Color Revivers.
5. If I don't have color treated hair, can I use Nutrisse Color Revivers? What will the product do?
Yes. However, Nutrisse Color Revivers are designed to nourish and add tones to color-treated hair. If you apply the product to un-color-treated hair, the added tones will not be as visible as when applied to color-treated hair.
6. Will there be more shades?
We are currently exploring new shades to add to the Nutrisse Color Revivers range.
7. Are Nutrisse Color Revivers a semi- or demi-permanent dye?
Nutrisse Color Revivers are not a demi-permanent hair color product. They can be understood as a conditioner that contains color pigments similar to what is found is semi-permanent offerings.
8. Will Nutrisse Color Revivers stain my hands and fingers?
Nutrisse Color Revivers will not stain your hands or fingers! They are meant to be as user-friendly as possible.
9. Should I shampoo before using Nutrisse Color Revivers?
Yes, shampoo and rinse your hair before applying Nutrisse Color Revivers. Because the product is a conditioner, it will not clean your hair.
10. Should Nutrisse Color Revivers be applied to wet or dry hair? Why?
Wet. We have evaluated applications on multiple hair conditions and have concluded that the best application for revived color results is on freshly washed, damp hair.
Have more questions? Check out our Color Reviver guide with everything you need to know.
Everything You Need to Know About Nutrisse Color Revivers
Don't let your hair color fade away on you. Keep it looking fresh and vibrant for weeks with Nutrisse Color Revivers.
MATCH WITH YOUR PERFECT PERMANENT HAIR COLOR
All Shades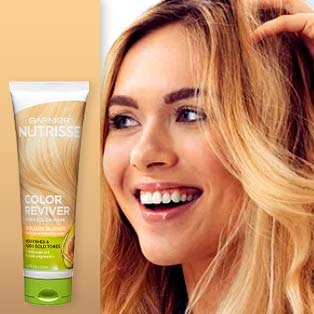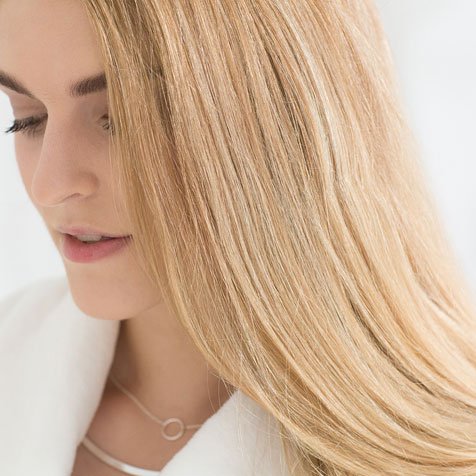 Nutrisse Color Cream

Blonde Shades
Dark Golden Blonde 73 (Honey Dip)
Medium Golden Blonde 83 (Cream Soda)
803 - Medium Buttery Blonde
Light Golden Blonde 93 (Honey Butter)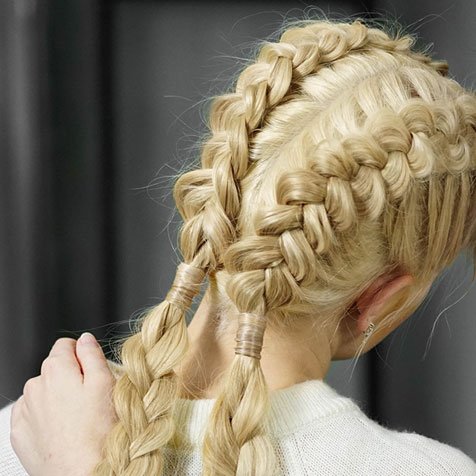 Nutrisse Ultra Color

Blonde Shades
HL1 - Bright Toffee
HL1 - Bright Toffee
Avocado Oil
Enriched with solidary-sourced avocado oil, restore soft texture and visible shine to even the most damaged, dry hair.
Vitamin E
Infused with Vitamin E to create a glossy texture and smooth shine for color-treated hair.
Rated

5

out of

5
by
Blonde Jess
from
All Blondes Should Have This on Hand at All Times!
I used this product to undo my Redken Blondage hair line of purple shampoo, mask, and conditioner. My hair was almost gray with a light purple, and even light pink but overall platinum blonde. I wanted to introduce more warm tones into my ashy hair to lessen the appear of these tones and it did do that. On one occasion though, my hair turned too golden for me but I did leave it on for ten minutes instead of five. This is an effective way to cancel out ashy tones and I think it looks like I've had a used a glaze/toner this product has such strong pigments.
Date published: 2020-12-15
Rated

5

out of

5
by
Sakita
from
Shine Boost!
My hair is multidimensionally colored. So there are several shades of blonde and brown and this golden blonde mask enhanced the shine beautifully. I was looking to add a slightly warmer tone to the blonde and cancel out ash tones and I noticed a subtle difference & I am happy with it. It is very easy to use just like a regular conditioner but keeping it on for full 5 minutes. The scent is fresh smelling and I had no trouble with any staining, it wasn't an issue. The results are like going to the salon for a glaze/shine treatment- so pretty!
Date published: 2020-11-06
Rated

5

out of

5
by
pcorcora
from
The most beautiful shade of golden blonde
I have highlighted my hair forever and stumbled upon color reviver at my local pharmacy. This is exactly the color I have searched for my entire adult life. It's honestly gorgeous!
Date published: 2020-09-07
Rated

4

out of

5
by
Susan53
from
Great treatment product
I did not notice much color added to my light golden blonde hair, but my hair was the softest and most manageable it has ever been. I bought the color reviver to enhance my blonde hair. It evened out the color at the greyest spots and left my hair looking and feeling great. Didn't change the color, but repaired any damage hair coloring does to hair.
Date published: 2020-08-04
Rated

5

out of

5
by
meganbc7e2
from
I used this color and loved it ! It was the perfect shade for my hair color! I dyed my hair light so this was perfect to maintain
Date published: 2020-05-05
Rated

2

out of

5
by
kbwilbur
from
I used this and it made my hair feel okay the first time but I didnt see a lot of difference in the toning of my blondes so I tried a second time and a third time over the next few weeks and my hair started to feel like straw.... I dont recommend to people with lightened hair but then again my mom really enjoys this product so maybe just me it also has a weird fragrance
Date published: 2020-05-02
Rated

4

out of

5
by
meshat
from
I bought this on a whim about a month and a half ago. I got it for a great price while browsing the discount area. (My favourite part of any store) and thought why not give it a try? I find it does help lighten certain parts of my hair, (worked best in my lighter blonde hair not so much on my darker dirty blonde Hair) I also found it very soft and moisturizing! I expected it to not be as softening since it is trying to lighten my hair. And most products I have used usually dry it out. I actually liked it so much that I went back to the store about a week later and bought the last two. Over all worth giving it a try if you have lighter hair and want to give it a boost. But not as worth it if you have darker blonde hair as I didnt notice as much of a difference.
Date published: 2020-04-27
Rated

5

out of

5
by
debbied1
from
Its great at removing brassiness! The smell is nonexistent and I would definitely incorporate this into my regimen. My hair is also a little softer!!
Date published: 2020-04-02