This site is intended for US consumers.Cookies and related technology are used for advertising.To learn more or opt-out, visit Ad Choices and our privacy policy.

Garnier Nutrisse Nourishing Color Creme
Color Reviver - Cool Blonde
$7.99 MSRP
Color Reviver's creamy mask is enriched with avocado oil to leave hair smooth and shiny.
Product Information
Garnier Nutrisse introduces New! Color Revivers ranging from beautiful deep browns to the coolest of blondes. With rich, depositing color pigments, you can instantly refresh your hair in 5 minutes. Enriched with avocado oil, Color Revivers instantly restores softness, shine and smoothness to even the most damaged & dry hair. If sun and styling take away from the radiant hair color, Color Revivers is the answer! Available in 5 shades, Color Revivers is a match for numerous hair color shades. No gloves and no staining! Get ready to have beautiful, radiant color all the time.
How to Use
Shampoo and rinse hair before applying. Spread evenly throughout damp hair, then wash hands thoroughly. Leave in for 5 minutes. Rinse thoroughly. No need for a conditioner after. Use every two weeks.
Tip: Try Micellar Cleansing Water, Waterproof to remove hair color stains
Ingredients
1166923 AQUA / WATER / EAU, CETEARYL ALCOHOL, PARAFFINUM LIQUIDUM / MINERAL OIL / HUILE MINERALE, DIPALMITOYLETHYL HYDROXYETHYLMONIUM METHOSULFATE, CETYL ESTERS, HC BLUE NO. 15, TOCOPHEROL, SODIUM HYDROXIDE, SODIUM CHLORIDE, PHENOXYETHANOL, CHLORHEXIDINE DIGLUCONATE, HELIANTHUS ANNUUS SEED OIL / SUNFLOWER SEED OIL, LIMONENE, BENZYL SALICYLATE, BENZYL ALCOHOL, LINALOOL, PERSEA GRATISSIMA OIL / AVOCADO OIL, BASIC BROWN 17, BASIC RED 51, BASIC ORANGE 31, BASIC YELLOW 87, ROSMARINUS OFFICINALIS LEAF EXTRACT / ROSEMARY LEAF EXTRACT, CETRIMONIUM CHLORIDE, CITRIC ACID, HEXYL CINNAMAL, PARFUM / FRAGRANCE. F.I.L. # C236245/1
Frequently Asked Questions
1. How often do Nutrisse Color Revivers need to be used? Can they be used more than once in 2 weeks?
Nutrisse Color Revivers do not need to be used daily or even every other day. The product deposits color pigments with every use. The product should be used in place of your conditioner after shampooing with your regular maintenance shampoo for color-treated hair. Therefore, we recommend using the product to revive hair color once every 2 weeks.
2. Can I mix different Nutrisse Color Revivers shades to achieve in-between results?
Yes! You can combine any Nutrisse Color Revivers you want to achieve your desired result. For instance, if the Cool Blonde shade is too cool, add some warmth with the Golden Blonde shade.
3. What happens if I leave Nutrisse Color Revivers on longer than 5 minutes?
Nutrisse Color Revivers are designed to deposit color on color-treated hair. After testing and evaluating the product performance when applied for 5 and 10 minutes, we've concluded that the best revived results occur when the product is left in hair for 5 minutes. The longer you leave on Nutrisse Color Revivers, the more color pigment will be deposited on your hair.
4. Will Nutrisse Color Revivers cover gray roots?
No. Nutrisse Nourishing Color Crème permanent hair color is the best product for covering gray hair. If you want to revive the color of hair that's already color-treated, we recommend using Nutrisse Color Revivers.
5. If I don't have color treated hair, can I use Nutrisse Color Revivers? What will the product do?
Yes. However, Nutrisse Color Revivers are designed to nourish and add tones to color-treated hair. If you apply the product to un-color-treated hair, the added tones will not be as visible as when applied to color-treated hair.
6. Will there be more shades?
We are currently exploring new shades to add to the Nutrisse Color Revivers range.
7. Are Nutrisse Color Revivers a semi- or demi-permanent dye?
Nutrisse Color Revivers are not a demi-permanent hair color product. They can be understood as a conditioner that contains color pigments similar to what is found is semi-permanent offerings.
8. Will Nutrisse Color Revivers stain my hands and fingers?
Nutrisse Color Revivers will not stain your hands or fingers! They are meant to be as user-friendly as possible.
9. Should I shampoo before using Nutrisse Color Revivers?
Yes, shampoo and rinse your hair before applying Nutrisse Color Revivers. Because the product is a conditioner, it will not clean your hair.
10. Should Nutrisse Color Revivers be applied to wet or dry hair? Why?
Wet. We have evaluated applications on multiple hair conditions and have concluded that the best application for revived color results is on freshly washed, damp hair.
Have more questions? Check out our Color Reviver guide with everything you need to know.
Everything You Need to Know About Nutrisse Color Revivers
Don't let your hair color fade away on you. Keep it looking fresh and vibrant for weeks with Nutrisse Color Revivers.
MATCH WITH YOUR PERFECT PERMANENT HAIR COLOR
All Shades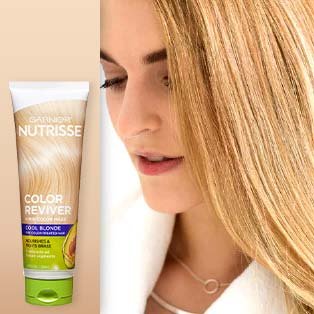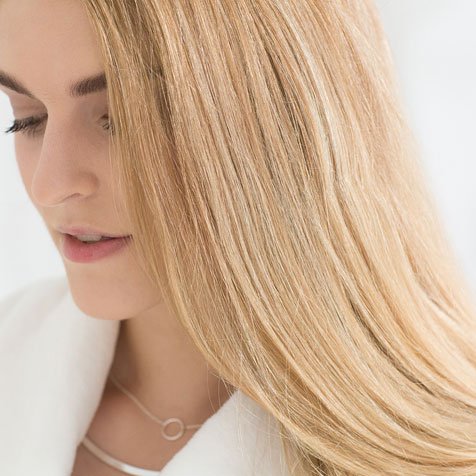 Nutrisse Color Cream

Blonde Shades
Dark Beige Blonde 72 (Sweet Latte)
Medium Natural Blonde 80 (Butternut)
Champagne Blonde 82 (Champagne Fizz)
Light Natural Blonde 90 (Macadamia)
92 - Light Buttery Blonde
Extra-Light Natural Blonde 100 (Chamomile)
101 - Extra Light Buttery Blonde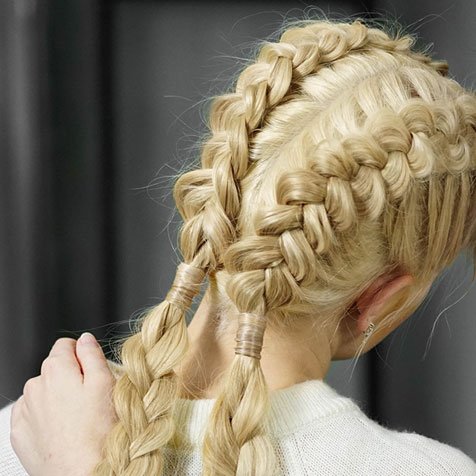 Nutrisse Ultra Color

Blonde Shades
LB1 - Ultra Light Cool Blonde
603084292639

LB2 - Ultra Light Natural Blonde
HL1 - Bright Toffee
PL1 - Lightest Platinum
PL2 - Ultra Light Platinum
Nutrisse Ultra Coverage

Blonde Shades
700 - Candied Cashew
800 - Almond Cookie
Avocado Oil
Enriched with solidary-sourced avocado oil, restore soft texture and visible shine to even the most damaged, dry hair.
Vitamin E
Infused with Vitamin E to create a glossy texture and smooth shine for color-treated hair.
Rated

5

out of

5
by
Kaylarai88
from
My new favorite hair product
I love this product it smells absolutely amazing and leave my hair feeling so soft and shiny
Date published: 2020-05-20
Rated

5

out of

5
by
meganbc7e2
from
I loved this! I was very suprised on how much the color came through! It worked great for both me and my mom as well !
Date published: 2020-05-05
Rated

5

out of

5
by
hailier1
from
It smells great and makes my hair so soft and shiny! I definitely love it. It last a long time too.
Date published: 2020-05-04
Rated

5

out of

5
by
majumarti
from
Great for blonde hair! Helps to hydrate and brings so much glow! Fragrance it is great too
Date published: 2020-05-02
Rated

2

out of

5
by
jhosseline
from
I didnt see a huge difference when using this, I feel like you have to use half the bottle for you to see the difference in your hair. I think my purple shampoo has a better effect on my hair without having to use the whole product in one use
Date published: 2020-05-01
Rated

3

out of

5
by
tinare77d
from
Smells good and made my hair feel great but I didnt notice any difference in my blonde.
Date published: 2020-04-28
Rated

4

out of

5
by
trhubbs99
from
Works great! I used for about a month and loved it then I changed my hair color and havent gotten back to using it, but cant wait to use it again.
Date published: 2020-04-21
Rated

5

out of

5
by
miuricad20
from
It was great! It takes time to show the results but its worth it the patience! Recommended
Date published: 2020-04-19