15 braid hairstyle ideas for short, medium, and long hair
Braids are one of those hairstyles that never goes out of, well, style. They're popular for a reason: Braid hairstyles are both simple to get the hang of—after all, most of us learned how to braid hair by second grade—and ten times cooler to wear than the average ponytail. But when you think braids, you probably imagine braid hairstyles for long hair, like milkmaid braids or fishtail braids. And while those are classics, you don't necessarily have to be Rapunzel to wear them. There are so many more types of braid out there—and they work for both short and medium hair lengths.
While most of your choice in braid hairstyles depends on the length of your hair, you can't forget the skill factor, too. If you have waist-length hair but two left hands, a complicated braid isn't in the cards. That's why we've gone with relatively easy braid hairstyles to DIY. And, even better: Some are so creative and interesting that you won't accidentally end up twinning with your best friend. Here are easy and cute braid hairstyles for every hair length.
BRAIDED HAIRSTYLES FOR SHORT HAIR
You would think that short hairstyles wouldn't be able to hold a braid, since you only have a handful of hair to style. And it's kind of true, because the shorter your hair, the tougher it is to braid. But with some creativity and a little braided hairstyle inspiration, you might be surprised at all of your options. Just make sure to lock in your hairstyle with a flexible hairspray formula, since even a few loose hairs could make one of these styles unravel completely. Still, they're worth the risk.
Simple Side Braid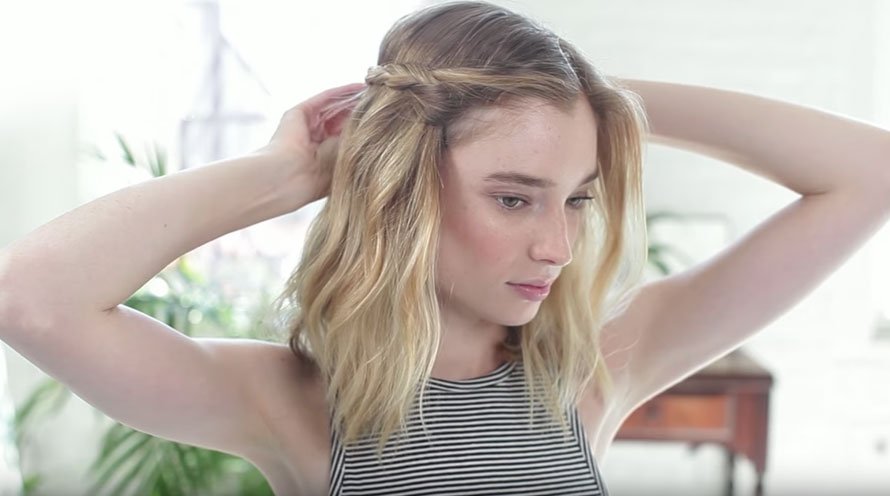 Simple doesn't mean boring. In this case, it's downright elegant, and it works for the office as well as it does for date night. And not only is it a versatile option for all hair lengths, but it's also a really easy braid hairstyle to DIY—because if you have fingers, you can do this one. Starting at the very front of your part (whether that's on the side or down the middle), begin braiding a basic plait using two-inch sections of hair, which creates a larger, deeper braid. Once you reach the ends, pull it back and pin it in place so it lies flat against your hair, or tuck behind your ear.
Braided Bangs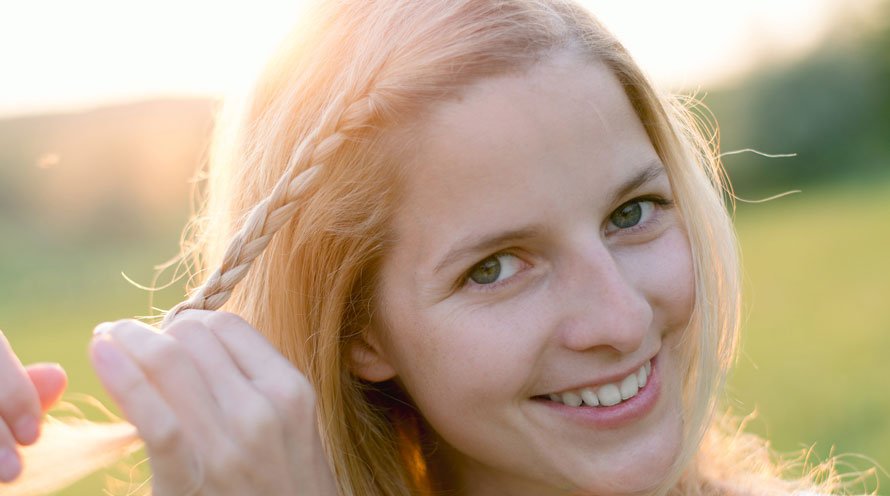 Bangs usually require some type of commitment—but this braid gives you the freedom to hide them whenever you feel like it. (Though, of course, it also works if you don't have bangs.) The point is, it's like a headband in that it gets the hair out of your face so you can focus on what it is you're doing—catching up on your favorite TV series, doing your nails, whatever. French braid either your bangs or a front section of your hair, keeping them close to your hairline, and then tuck the end under your hair.
Dutch Braid Updo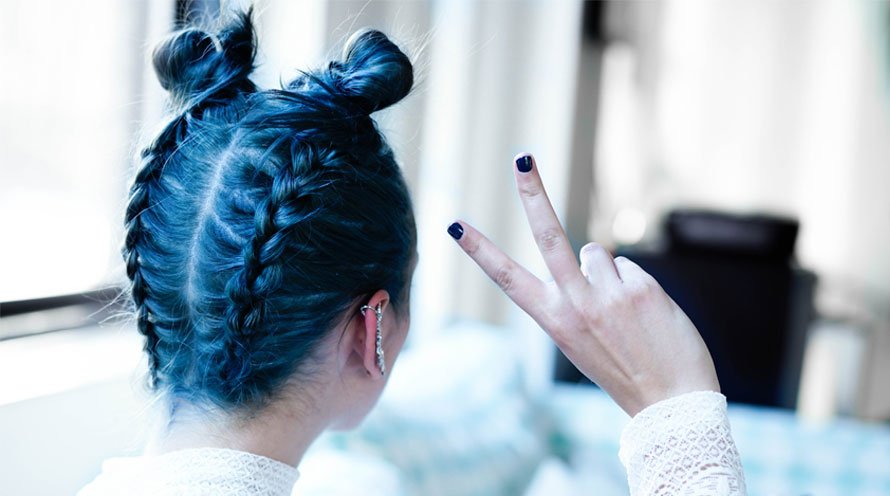 Want to try something different with your hair without a ton of work? Look no further. These matching Dutch braids dress up an otherwise simple, center-parted hairstyle. Just use a clip to wrangle the rest of your hair as you work and to keep the lines straight while you're weaving them so that, like this, it looks clean and polished. Finish it off with a medium-hold hairspray, like Garnier Fructis Full Control Anti-Humidity Aerosol Hairspray, to keep hair in place.
Double Dutch Top Braids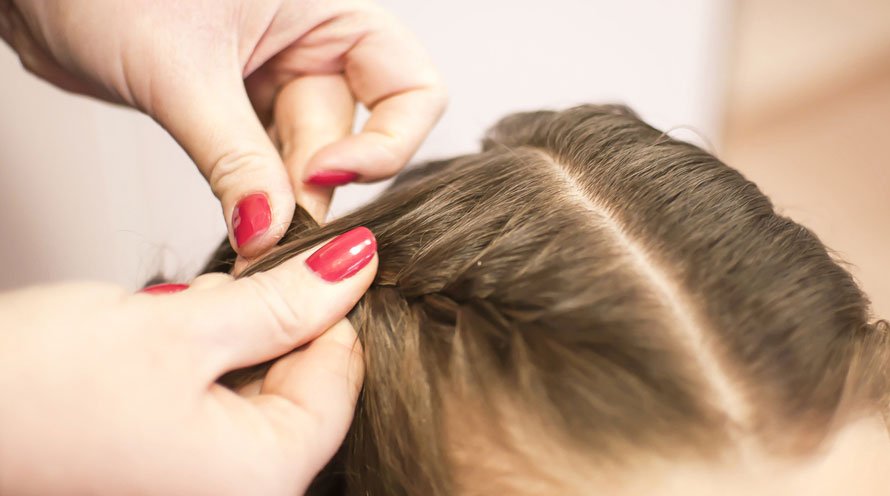 Even most pixie styles can pull this braid hairstyle off. Simply part your hair in the middle, weave your hair into two Dutch braids directly back on either side, and pin the ends in place. Leaving the rest of your hair loose gives it the same casual vibe as any half-up half down hairstyle.
BRAIDED HAIRSTYLES FOR MEDIUM-LENGTH HAIR
If you have a lob or longer—that is, the ends of your hair hit your collarbone—you've got medium-length hair. Braid hairstyles for this length tend to be easier to DIY than those on short hair, but they're still less complicated than long hairstyles, since you still can't (or don't have any reason to) really work with intricate updos. Whether you happen to have dexterous hands or not, there are certain braid hairstyles for this length that are worth the time and practice.
Dutch Braided Headband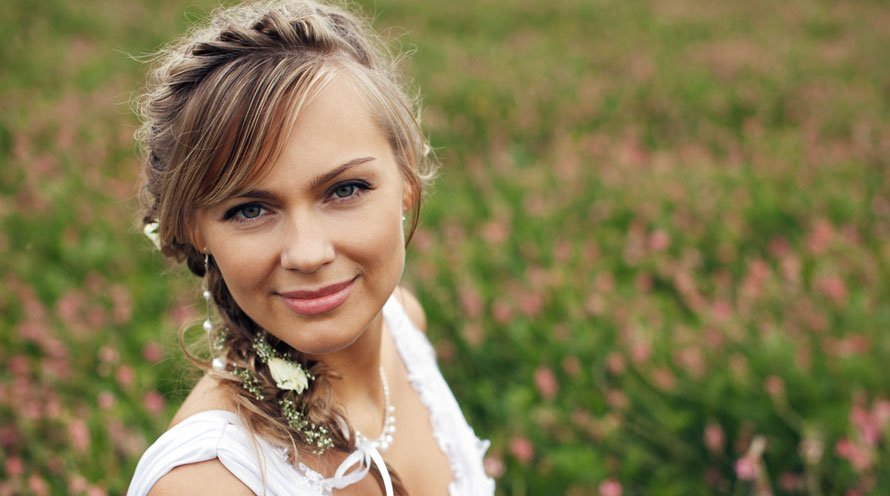 There aren't many braid hairstyles that don't start at the hairline, which is what makes this so out of the ordinary. Starting from your left ear, just weave a fat, Dutch braid across the crown of your head. For this particular look, you don't want a frizzy, messy braid, so prep your hair first with a smoothing cream that fights frizz, like Garnier Fructis Smooth Air Dry Anti-Frizz Cream. It's guaranteed to make it look polished.
Double-Dutch Braids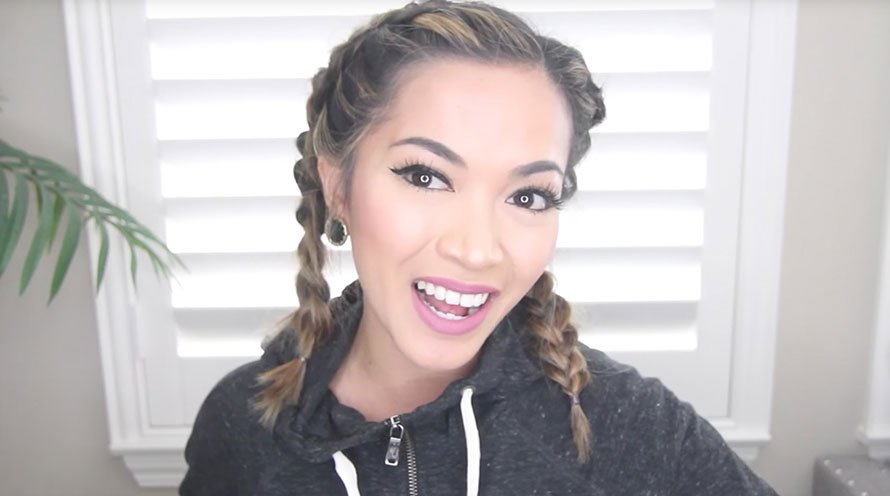 These are not your average Dutch braids. This hair look works for any length - if your hair is short, long or medium, or happen to have layers in your hair. These braids can look great, especially if you're rocking a messy, imperfect vibe that will keeps the French braids from looking too prim. Part your hair down the middle. Then, braid either side (either regular or Dutch braid style depending on your skill level) and secure each one at the end. Use your fingers to pull the plaits (gently!) in order to get a little more hair volume and a piece-y look.
Wraparound Simple Braid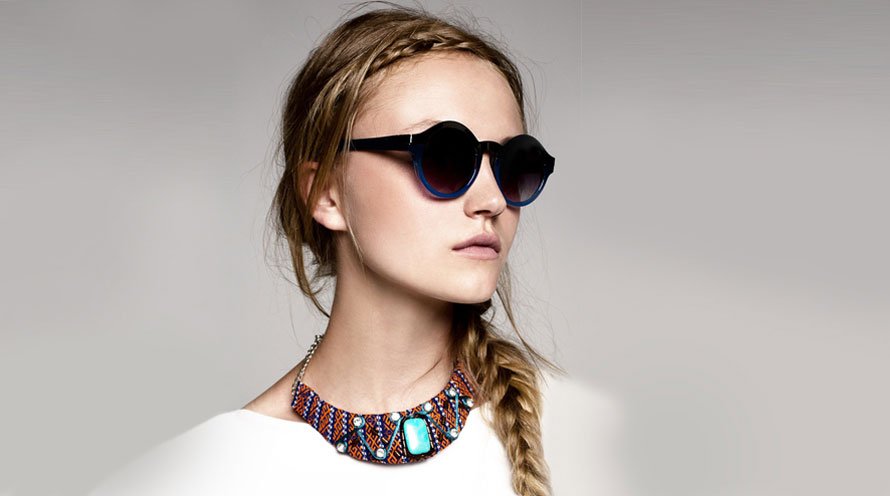 This braid gets bonus points for looking like a waterfall braid, but not requiring the four hands and 360-degree mirror needed to actually do a waterfall braid. This French braid simply wraps around the back of the head and ends in a little ponytail on the opposite side. It's great for straight, fine hair, which tends to lack the grip needed for bigger braid hairstyles.
Top French Braid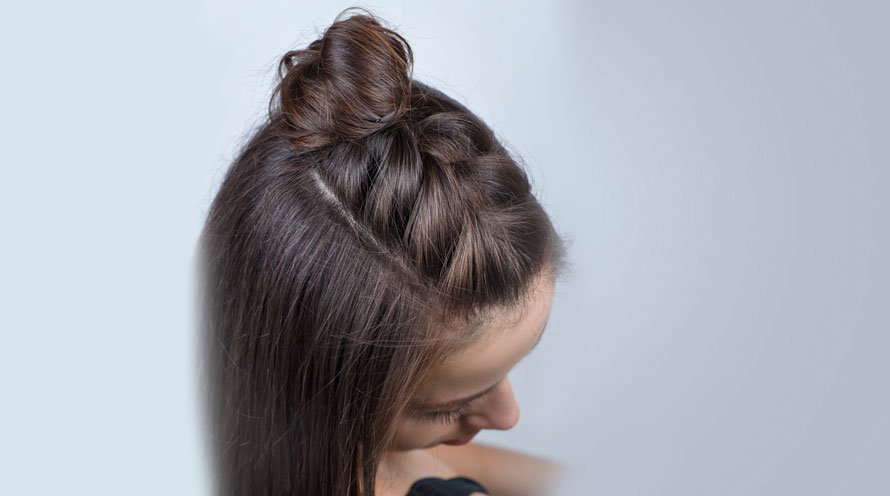 This single French braid still stands out. It's a streamlined and minimalist braid, and you get bonus points for keeping hair sleek and smooth on the opposite side of it. Make sure the braid itself is puffy and textured, because it's that contrast that makes this look so cool. Work a texturizing product, like Garnier Fructis Beach Chic Texturizing Spray, through the center section of your hair before you braid to get that gritty, matte look.
Braided Ponytail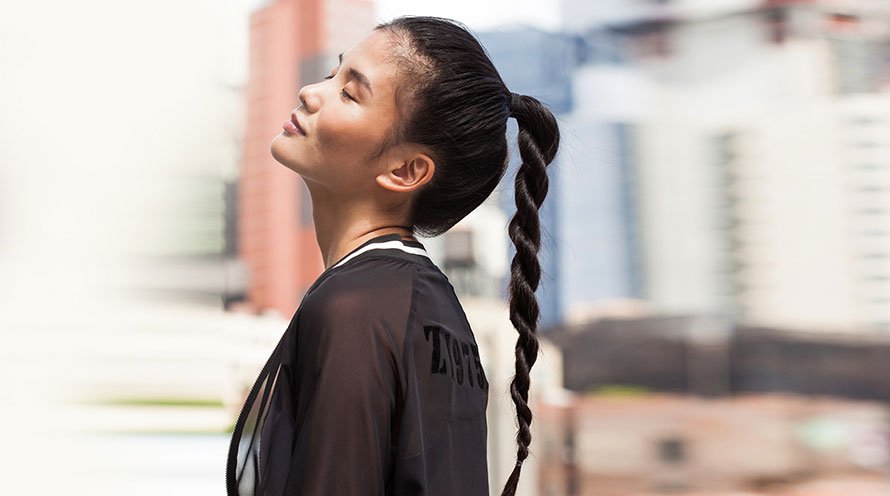 No dexterity whatsoever? No problem. A single, basic braid woven all the way through your ponytail turns the gym staple into cool braid hairstyle that works as well for a date as it does the beach. To keep it looking polished, first pull your hair into a high ponytail at the crown of your head. No one will blame you if it's all you wear in the summer.
Loose Fishtail Braid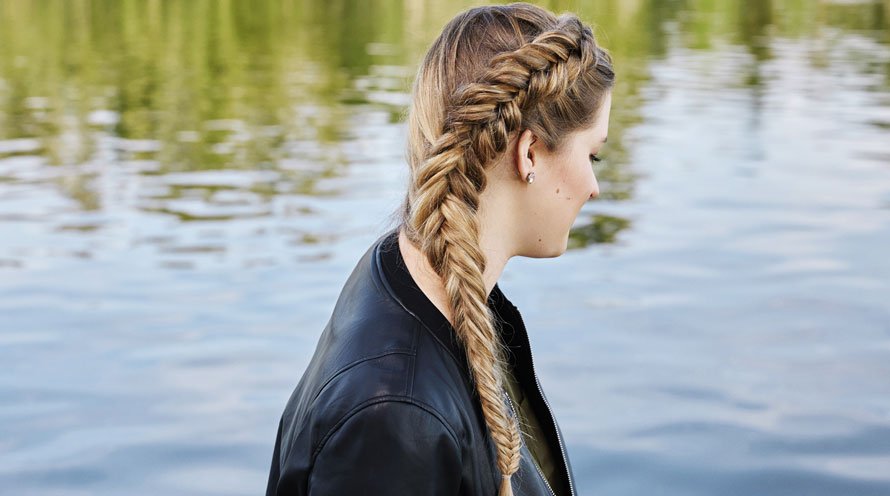 An ideal way to show off highlights and natural waves, this fishtail braid hairstyle starts at the front and ends somewhere in the back. The key is to braid just a small section of the hair (think of it as the hair equivalent of an accent nail). Try it on second- or third-day hair; dirty hair has the texture and grit needed to keep this one in place. In a pinch, try using a texturizing spray or dry shampoo to fake it.
BRAIDED HAIRSTYLES FOR LONG HAIR
The world is your oyster. Long hair means that any and all braided hairstyles are fair game, so really, the only thing you can do wrong is not wear a braid at all. There's a downside, though: Some braid types, like waterfall braids, can get super-complicated. If that's your jam, go for it (no one will blame you if you have to watch—and then re-watch—a hair tutorial), but if not, there are plenty of foolproof braided hairstyles for long hair to choose from.
Mermaid Braid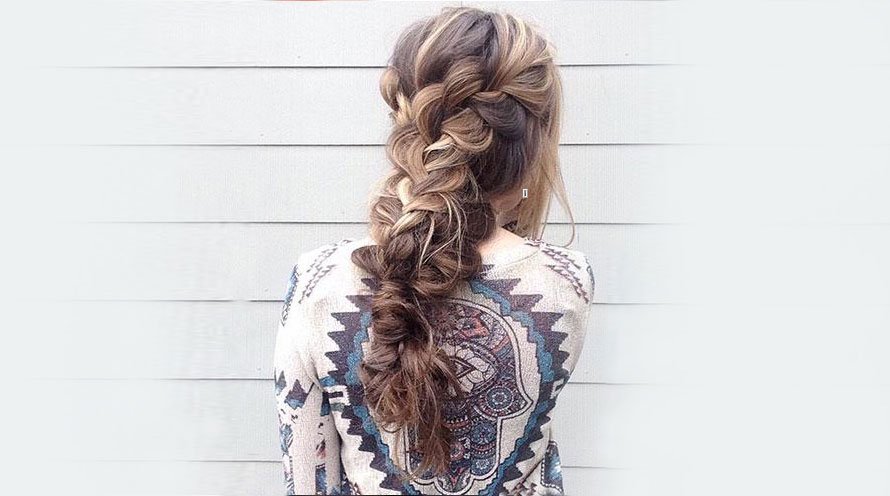 No fins required: All a mermaid braid takes is some big waves (naturally) and your own two hands. You don't even need to be a braiding pro to pull this off. All it takes is one medium-sized braid in the center. Then, braid the rest of your hair around the original braid. The key to the mermaid vibe is volume, so prep your hair with a volumizing mousse (try Garnier Fructis Sky-Hi Volume Mousse) and finish it off with a volume-boosting hairspray to keep it in place all day.
Boxer Braids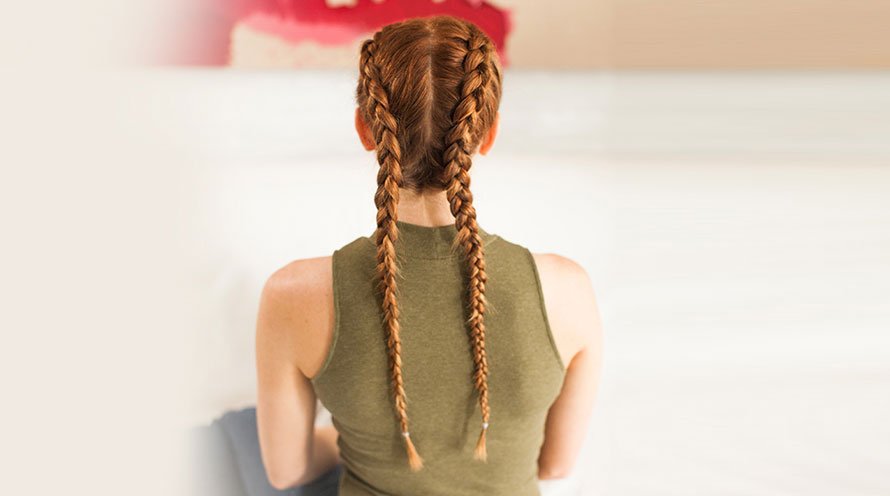 If you happen to have a blunt haircut (a.k.a. without any layers) sleek boxer braids like these takes it to the next level. The thick cornrows date back to ancient Africa and work especially well with natural hair. First, section your hair into two parts. Starting at the hairline, braid one section Dutch-style all the way to the ends and secure it with a hair tie. Repeat with the other section. To keep your braids polished and sleek, prep it with Garnier Fructis Anti-Humidity Smoothing Milk while it's still damp.
Upside-Down Dutch Braid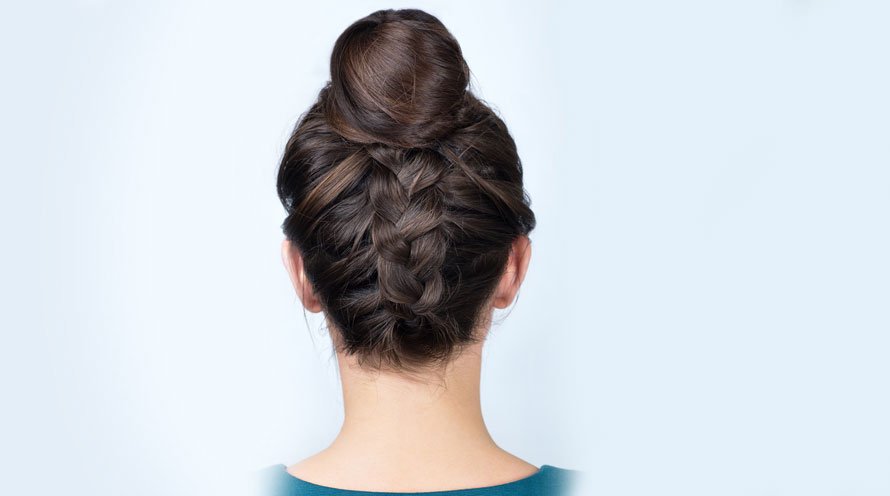 This braid hairstyle requires some serious arm strength, but the edgy result is worth it. One thick Dutch braid, reaching up from the nape of the neck to the crown, takes the ballerina bun up a notch. Try it as your prom hairstyle—or anywhere else you'd want to all eyes on you. A word to the wise: Secure the braid with one more pin than you think you need. It's worth it.
Half Up Half Down Fishtail Crown Braids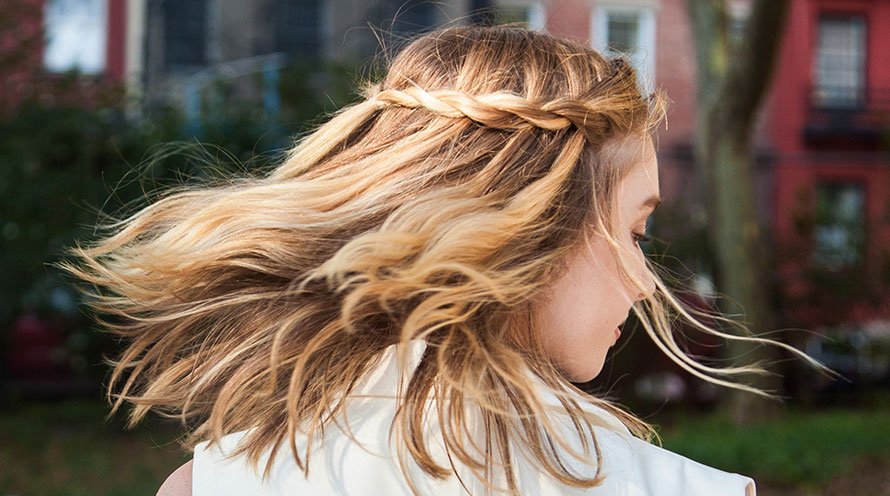 Here's how to upgrade the fishtail braid: Split it into two and turn it into a crown braid. It makes for a delicate, half up half down hair look and, if you've already mastered the fishtail braid, takes just a few minutes to create. Pin it in place with bobby pins to keep the vibe elegant and polished.
Double French Braid Ponytail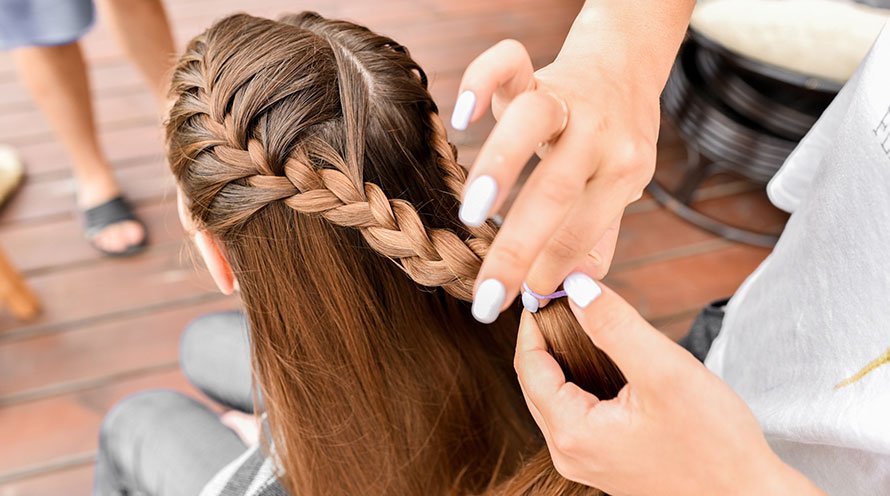 Think of this pretty, romantic braid hairstyle as the perfect desk-to-date night hairstyle. With two French braids beginning at the crown and moving back through the hair, it's office-appropriate in the front. But the braids meet at the nape of the neck in a half up or full ponytail—there's your party in the back. To add oomph, use a body-boosting product, like Garnier Fructis Texture Tease Dry Touch Finishing Spray, to add major waves and volume to your ponytail.