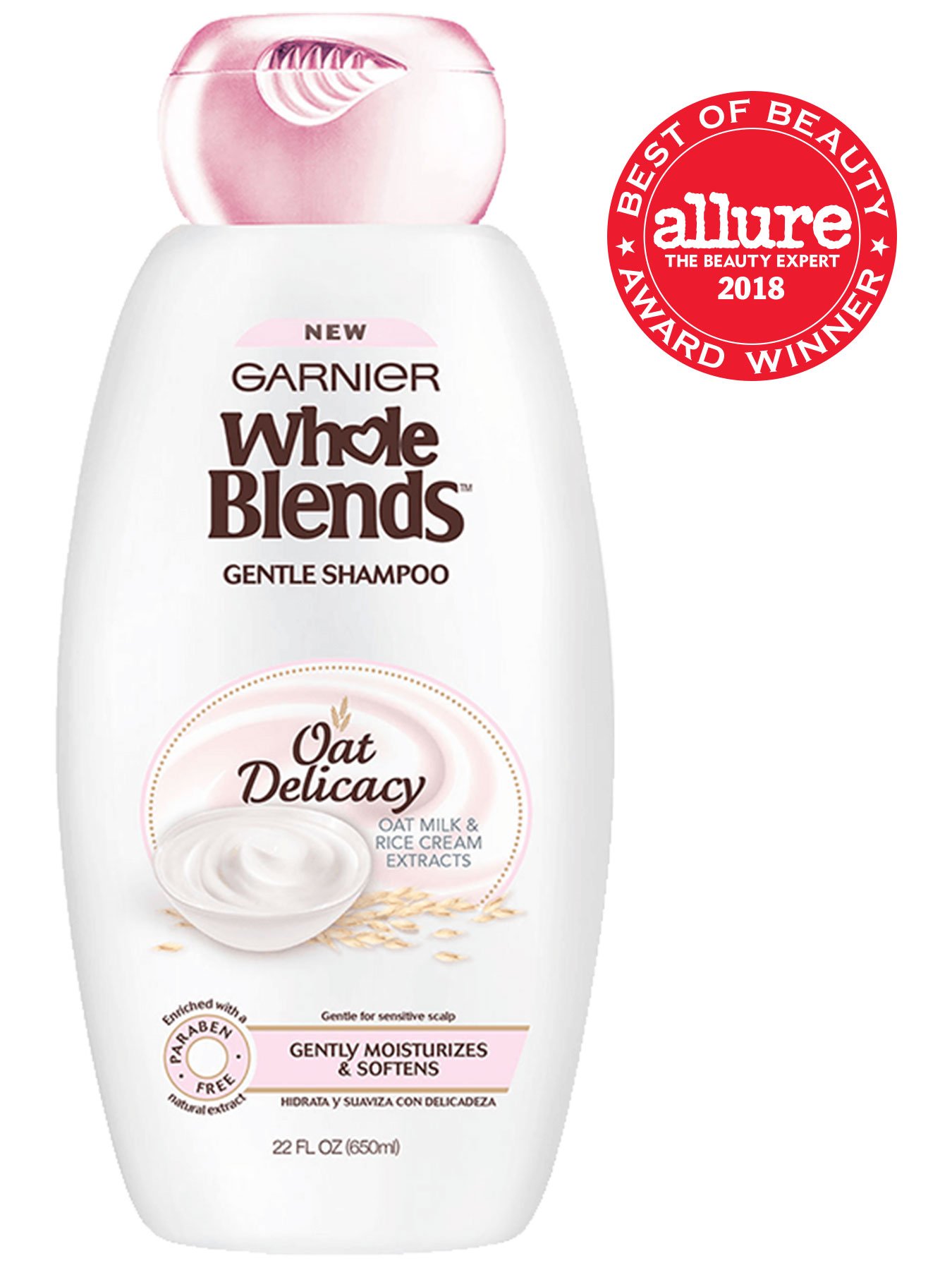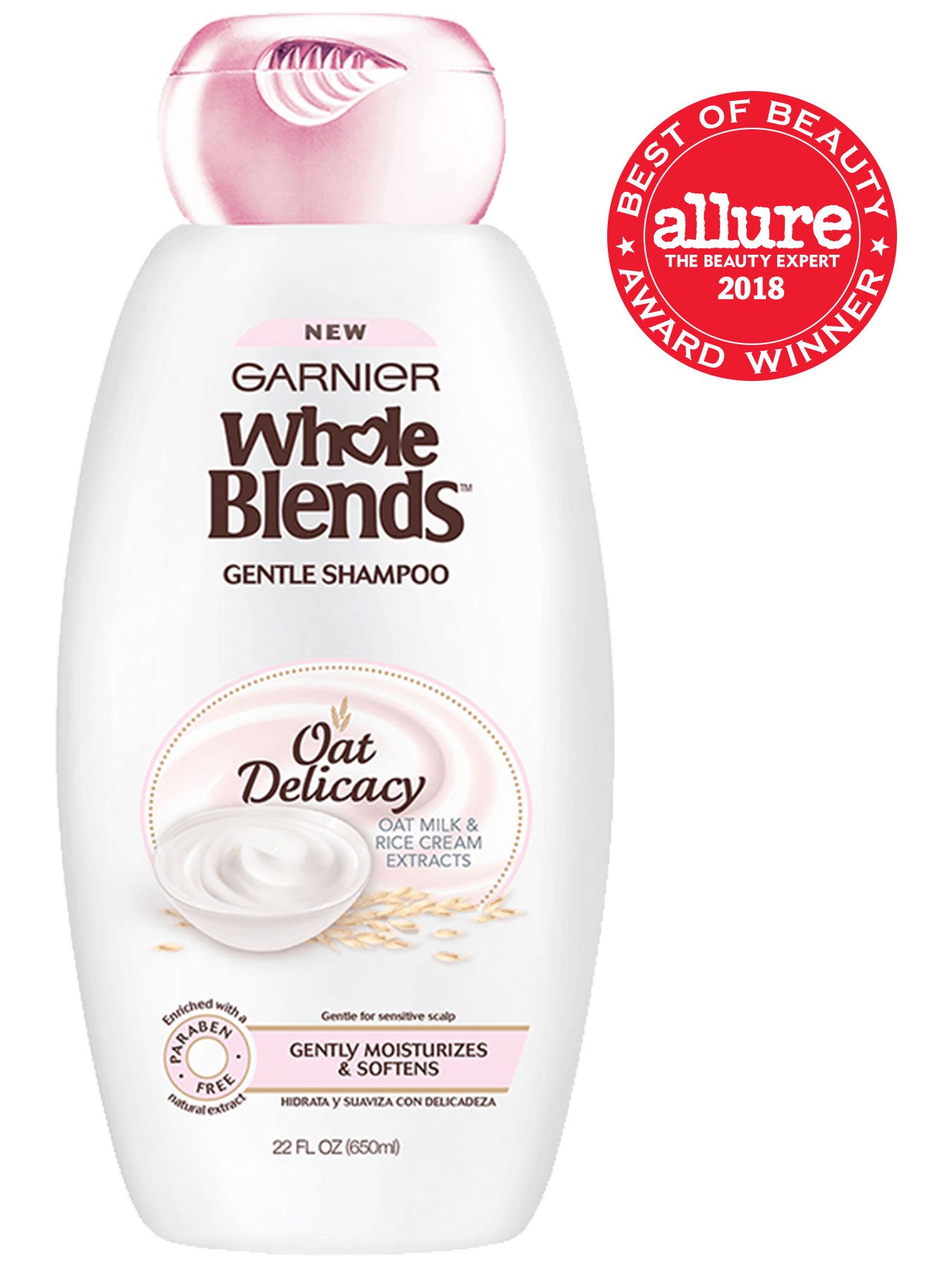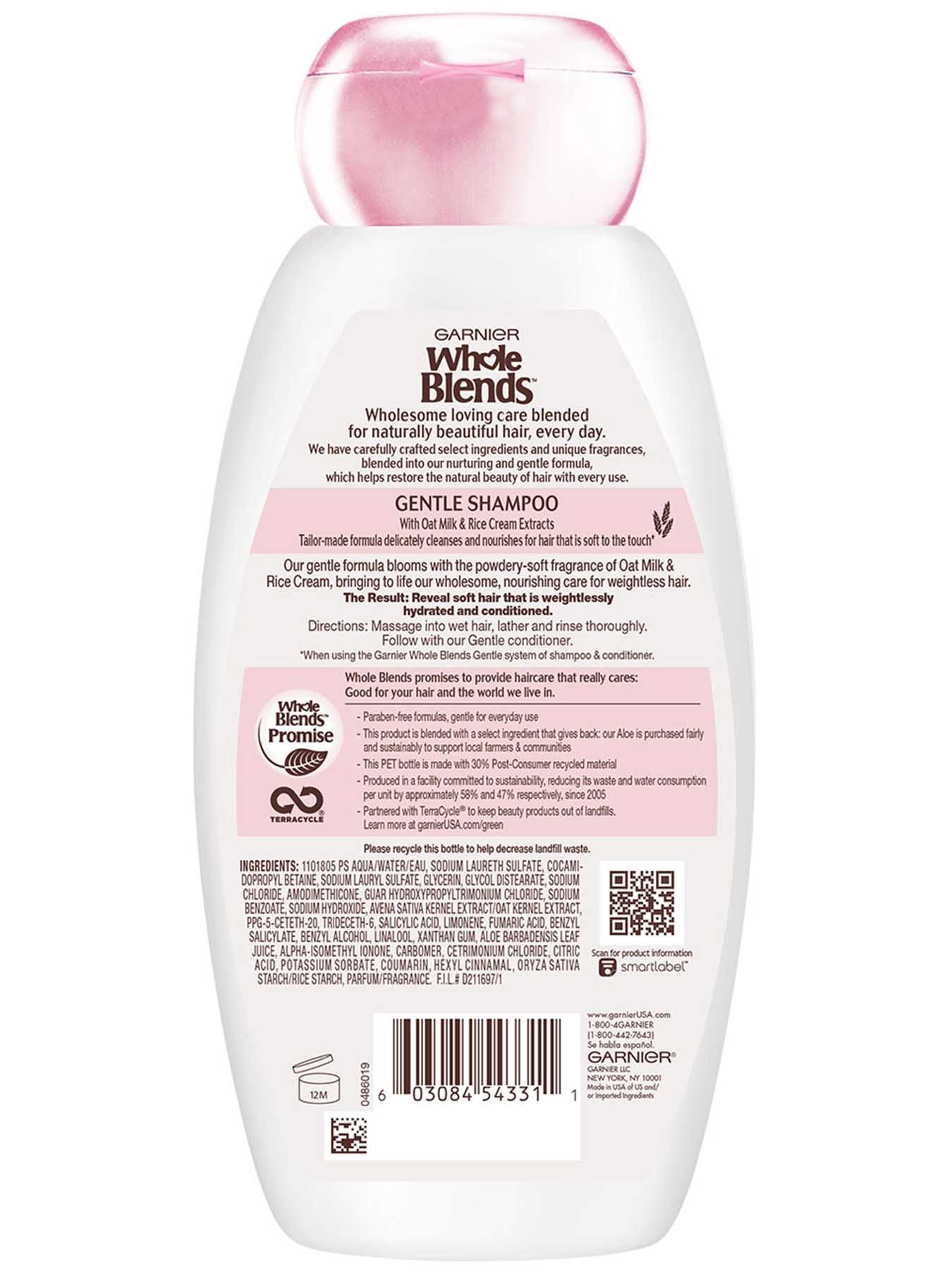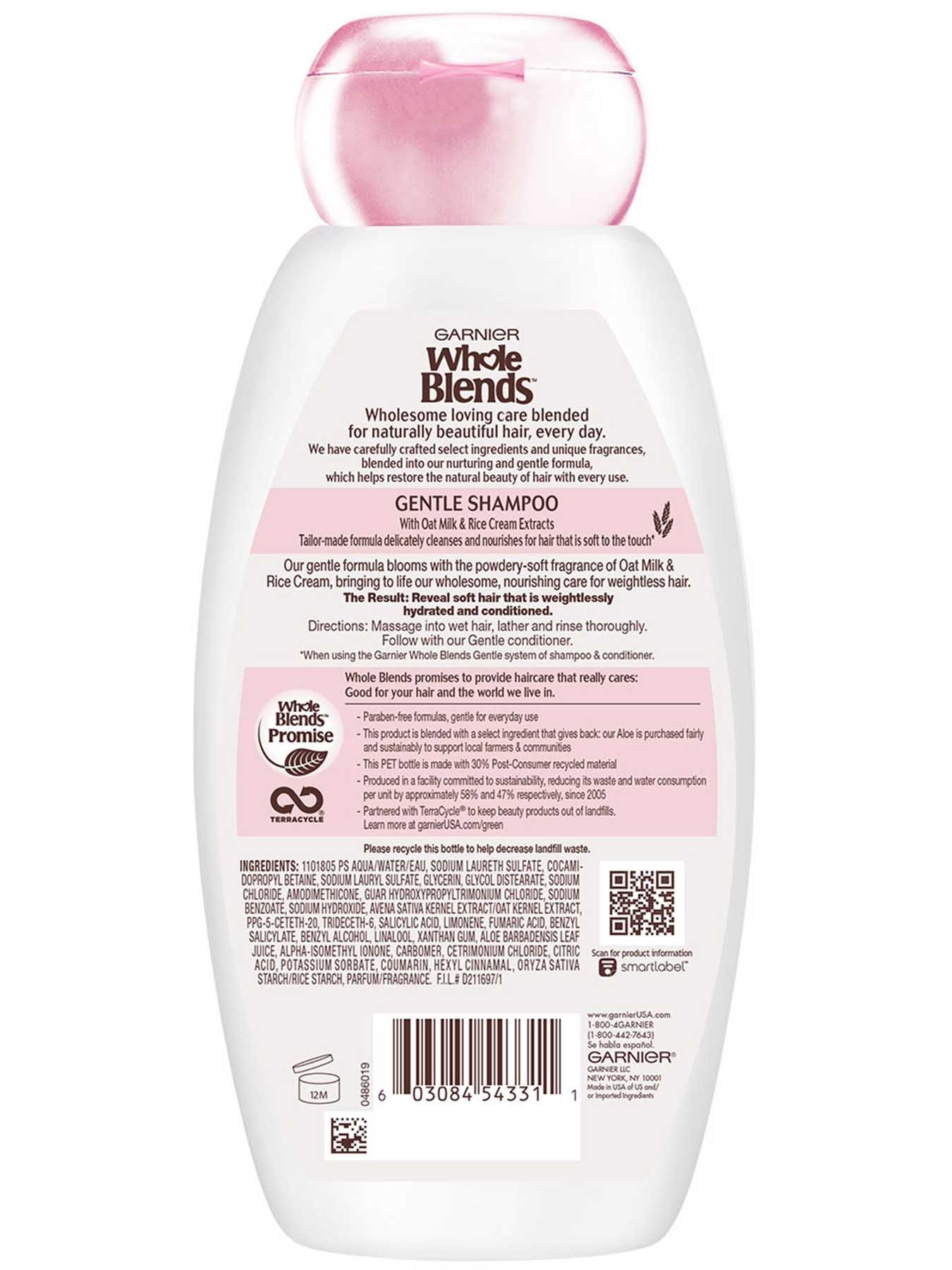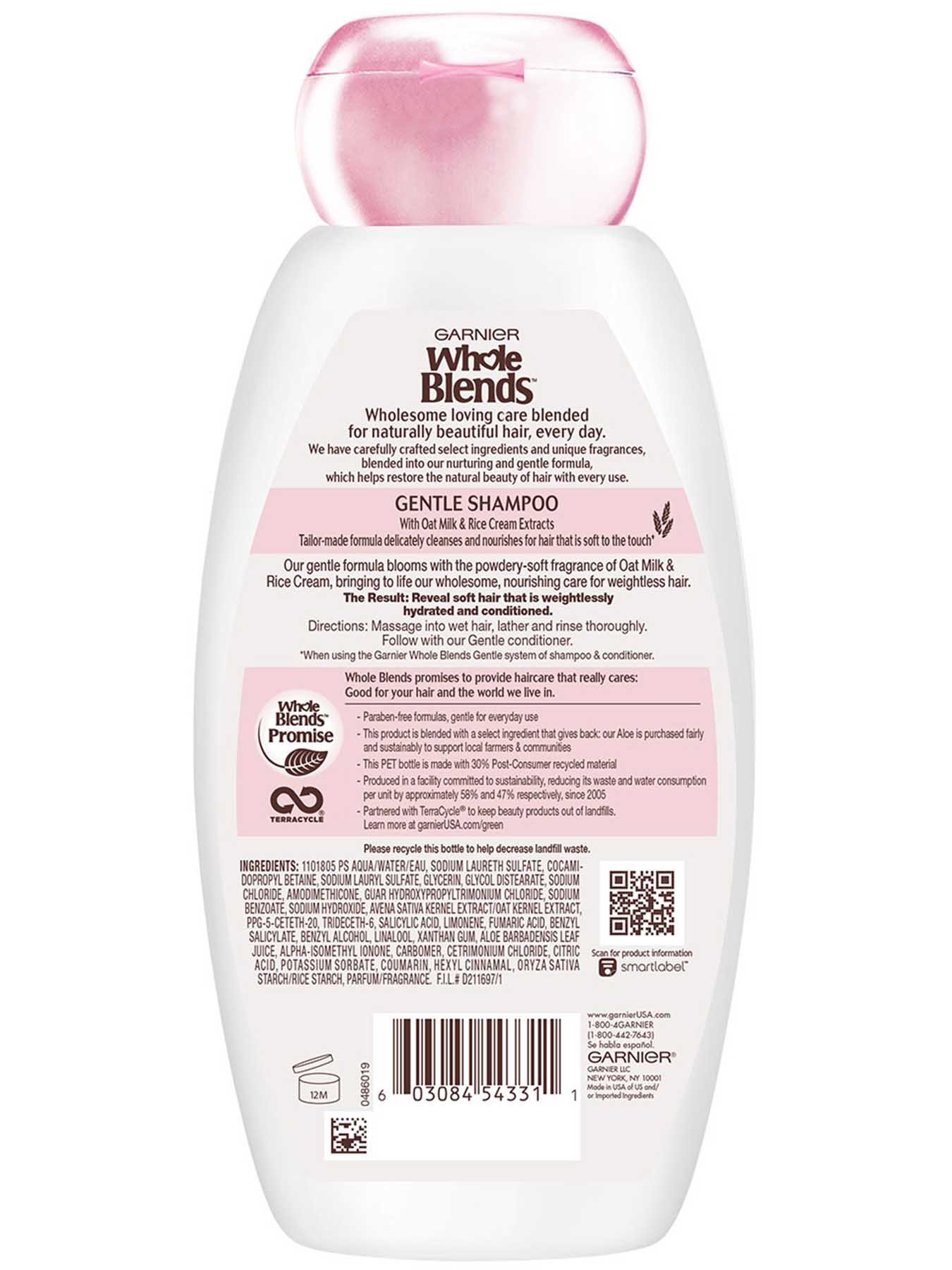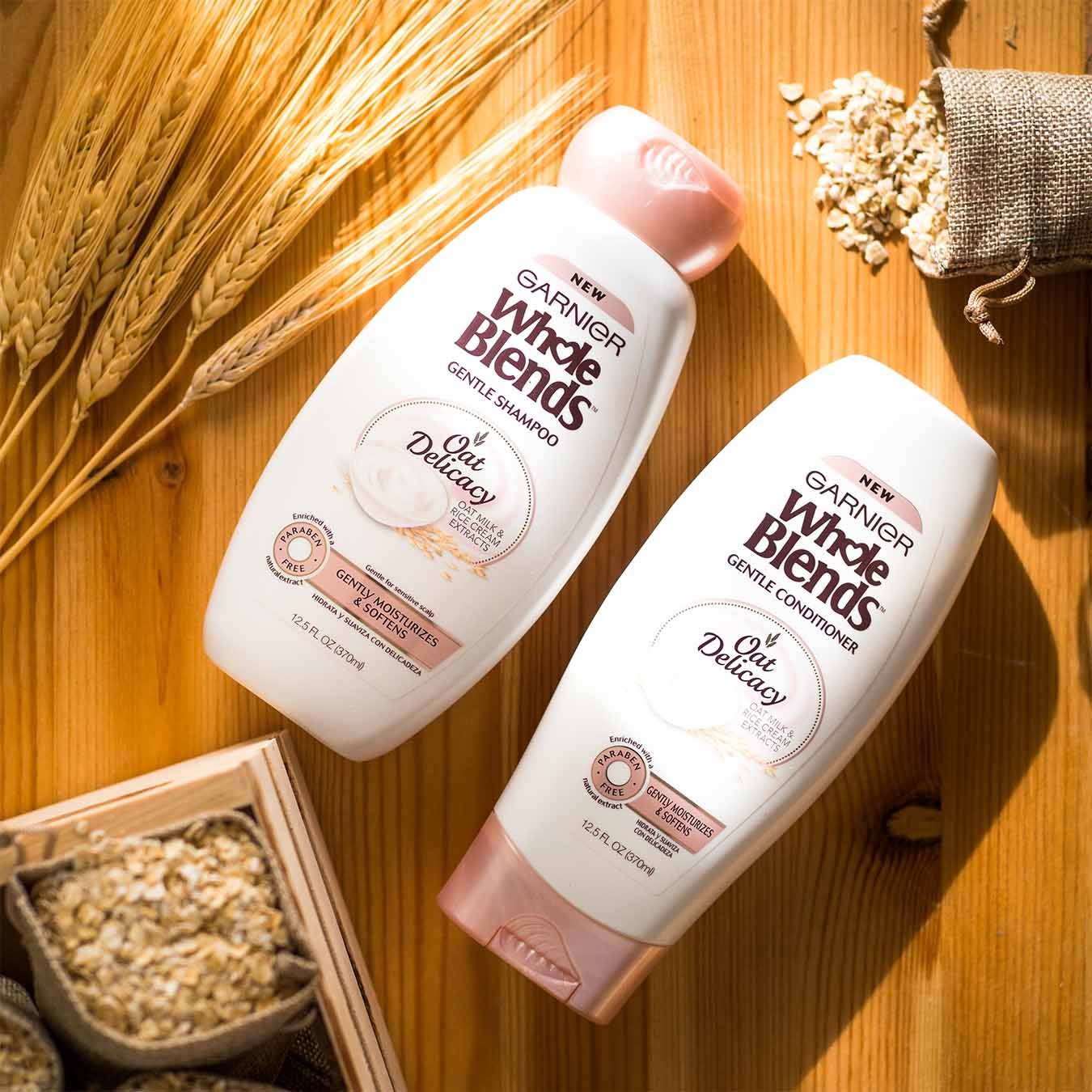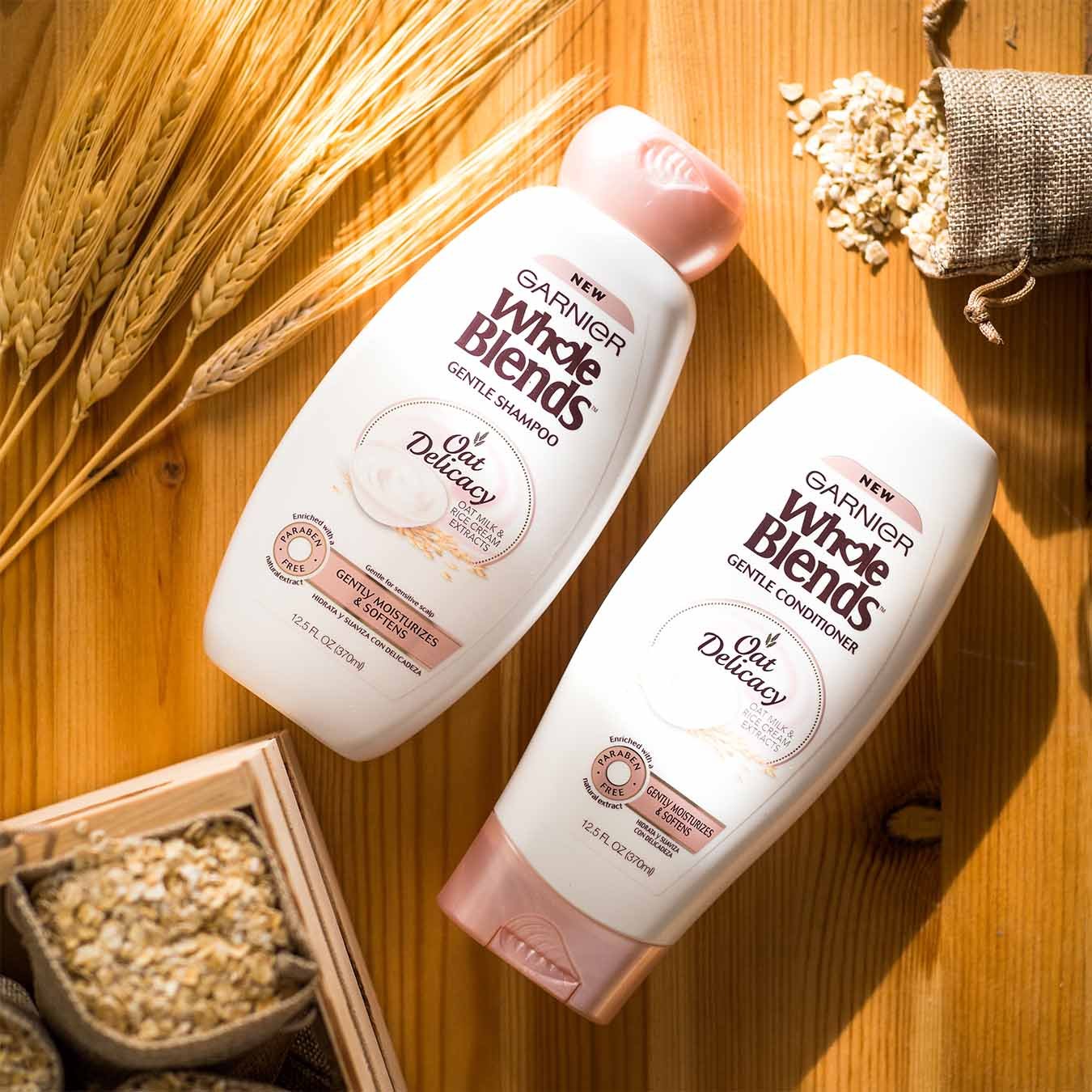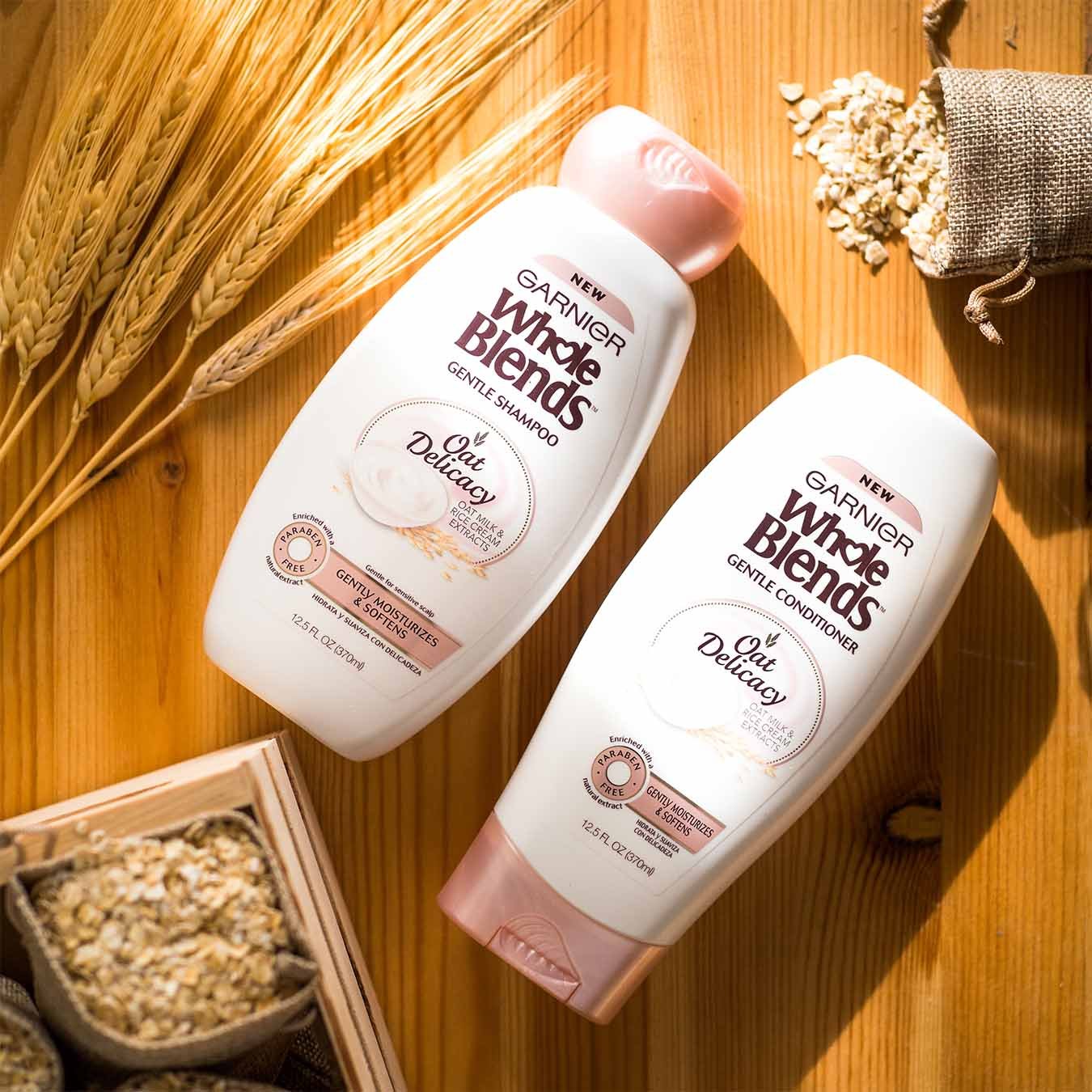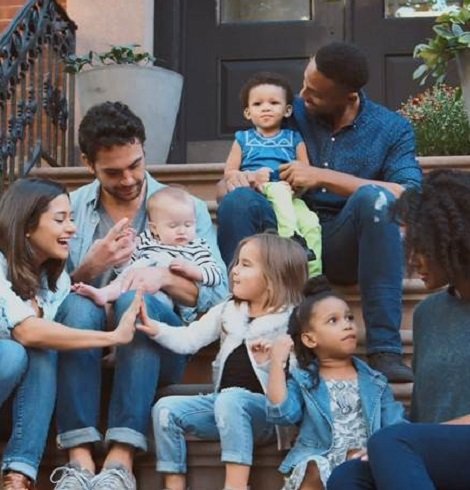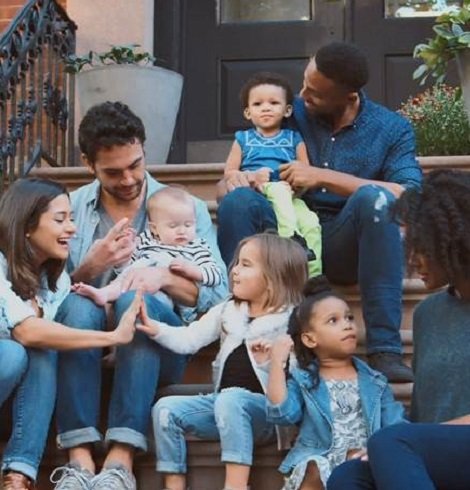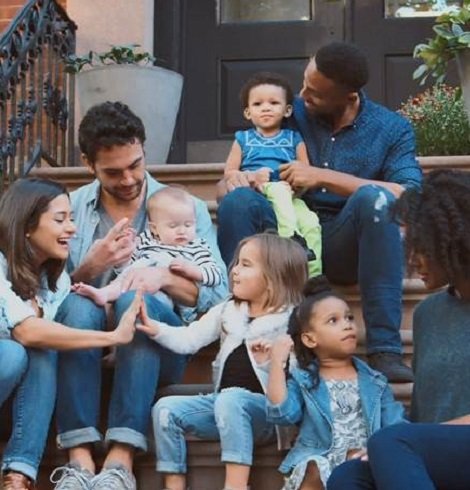 Whole Blends
Gentle Shampoo Oat Delicacy
$4.49 MSRP
Tested on Sensitive Scalp, Gently moisturizes and softens
*Optimum results are obtained when using the Garnier Whole Blends Oat Delicacy Gentle system of shampoo, conditioner, and treatment milk.
PRODUCT INFORMATION:
Our Garnier Whole Blends gentle shampoo formula blooms with the powdery-soft fragrance of Oat Milk & Rice Cream, bringing to life our wholesome, nourishing care for weightless hair.
How to Use:
Massage into wet hair, lather and rinse thoroughly. Follow with our Gentle conditioner.
Ingredients:
1101805 PS AQUA / WATER / EAUSODIUM LAURETH SULFATECOCAMIDOPROPYL BETAINESODIUM LAURYL SULFATEGLYCERINGLYCOL DISTEARATESODIUM CHLORIDEAMODIMETHICONEGUAR HYDROXYPROPYLTRIMONIUM CHLORIDESODIUM BENZOATESODIUM HYDROXIDEAVENA SATIVA KERNEL EXTRACT / OAT KERNEL EXTRACTPPG-5-CETETH-20TRIDECETH-6SALICYLIC ACIDLIMONENEFUMARIC ACIDBENZYL SALICYLATEBENZYL ALCOHOLLINALOOLXANTHAN GUMALOE BARBADENSIS LEAF JUICEALPHA-ISOMETHYL IONONECARBOMERCETRIMONIUM CHLORIDECITRIC ACIDPOTASSIUM SORBATECOUMARINHEXYL CINNAMALORYZA SATIVA STARCH / RICE STARCHPARFUM / FRAGRANCE F.I.L. #D211697/1
Oat Milk
A natural cleanser with anti-inflammatory powers, Oat Milk gently draws away impurities (excess oil in skin and dandruff on the scalp) to restore shine. Also rich in fiber, B vitamins, it is believed to stimulate healthy cell renewal.
The Gentle Care Regimen
Everything you need to gently cleanse, condition, and soften.
Wash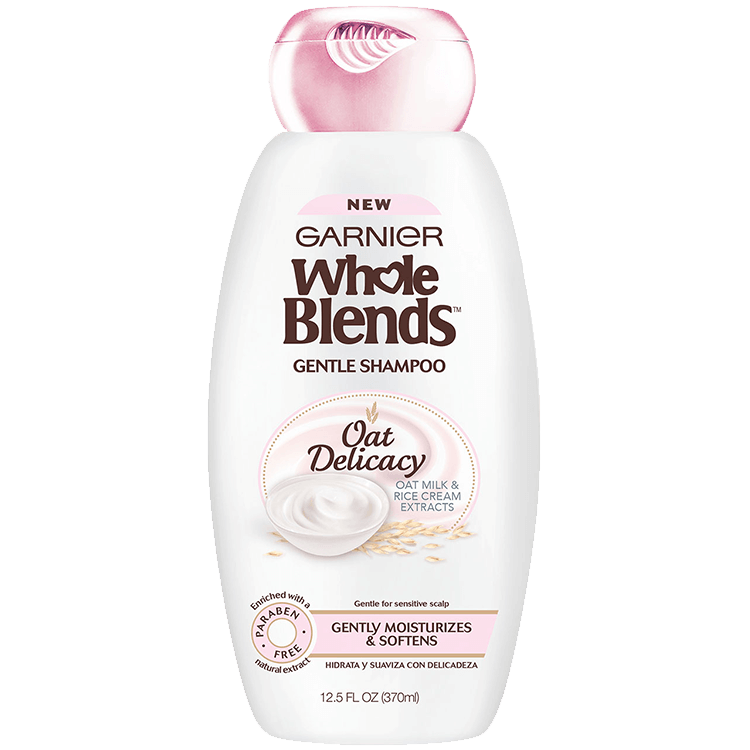 Whole Blends
Gentle Shampoo Oat Delicacy
Gentle for everyday use
Condition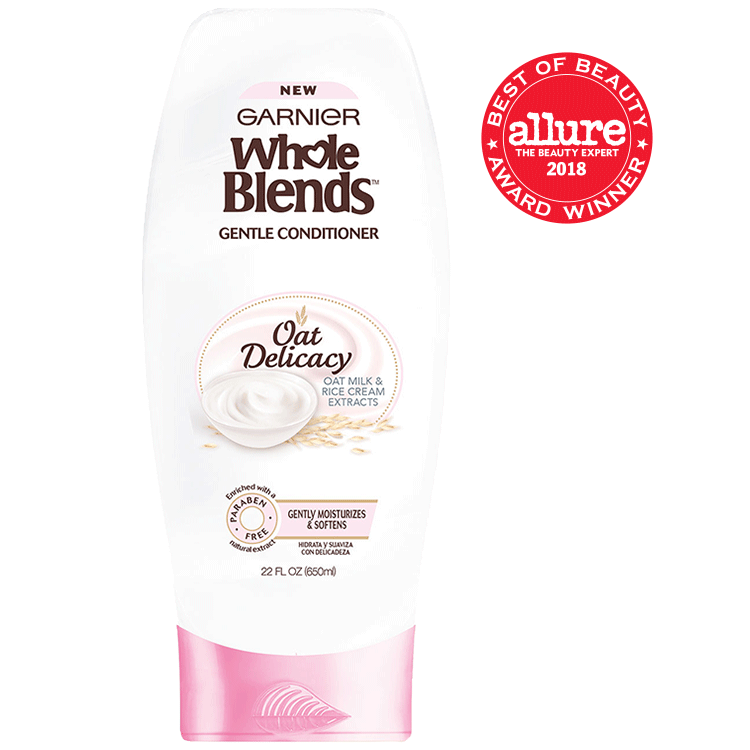 Whole Blends
Gentle Conditioner Oat Delicacy
Gentle for everyday use
Treat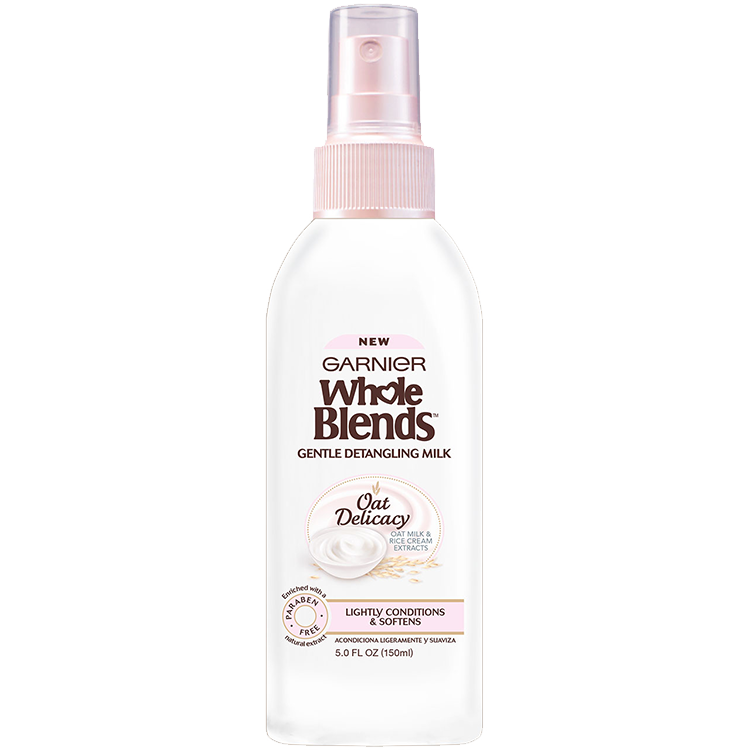 Whole Blends
Gentle Detangling Hair Milk Oat Delicacy
Gentle for everyday use
Rated

5

out of

5
by
thaisdanielb
from
This shampoo was a surprise for me. My hair was so oily and this shampoo helped me with that and still moisturizers it
Date published: 2019-06-14
Rated

5

out of

5
by
jvckellynn
from
I received a sample from Garnier and ever since it haves been my favorite shampoo. Leaves my hair soft shiny and with volum. Keep in my mind I have long thick hair.
Date published: 2019-06-13
Rated

4

out of

5
by
Steavn
from
Thought I would give it a try
It lathers up good, I like the smell, not over - whelming.Sad to say, it left my scalp and hair real dry, even after I used Oats conditioner.
Date published: 2019-06-09
Rated

5

out of

5
by
nereydaspeakshair
from
This shampoo is amazing! Leaves my hair so soft and the smell lasts all day! Great for hair that is lacking moisture!
Date published: 2019-05-31
Rated

4

out of

5
by
brigittemackled
from
I like this product, it has it has a very nice smell. The effect is your hair getting smoother. However, I have been using it for a while and it seems that it is not making my hair any better. So it has its limits.
Date published: 2019-05-24
Rated

4

out of

5
by
keannam2
from
This is my go to shampoo. I use the whole bends oat line, from shampoo, conditioner, hair mask, leave in conditioner to dry shampoo! I love the smell. It hydrates my hair and keeps it glossy but not oily look!
Date published: 2019-05-22
Rated

3

out of

5
by
meganf22
from
Smells really good, isnt doing my hair any favors. I have thick curly hair and it just doesnt give me the moisture it need.
Date published: 2019-05-21
Rated

5

out of

5
by
marymf6ba
from
I love this stuff it makes my hair so soft and it smells so beautiful this is such an amazing product. Im so glad I found this and its so reasonable this is my go to from now on it works amazing and my hair looks and smells so good
Date published: 2019-05-17