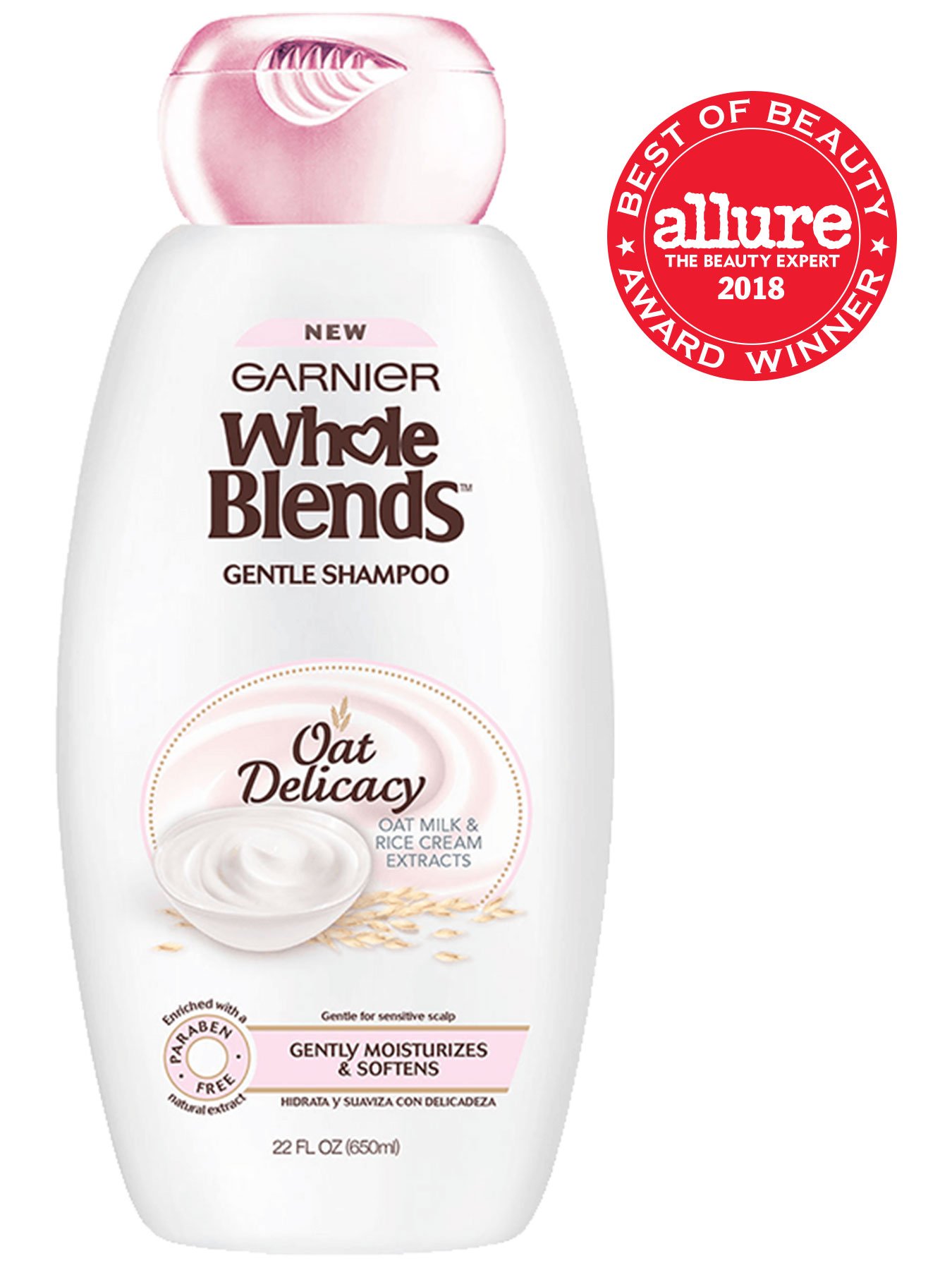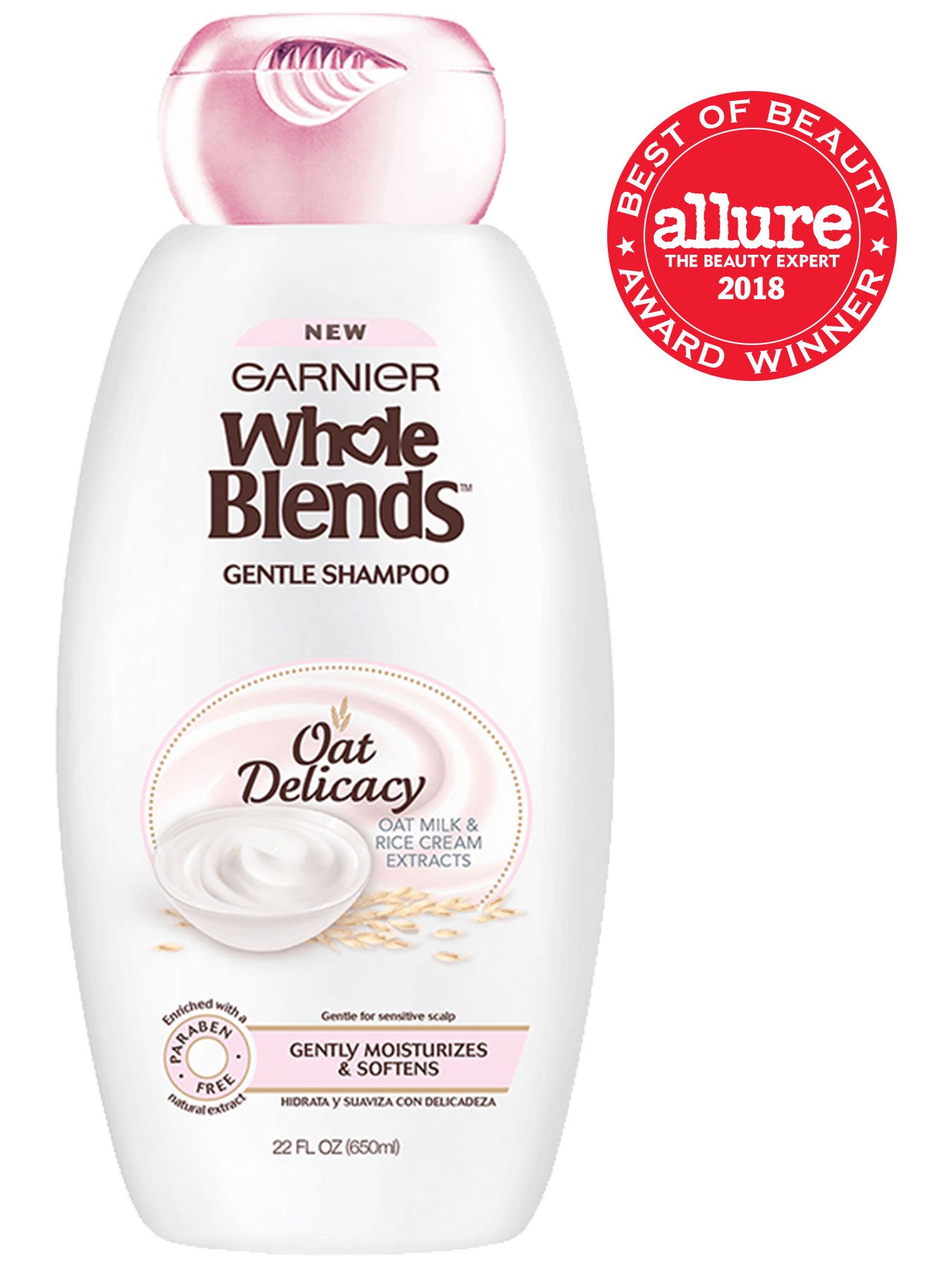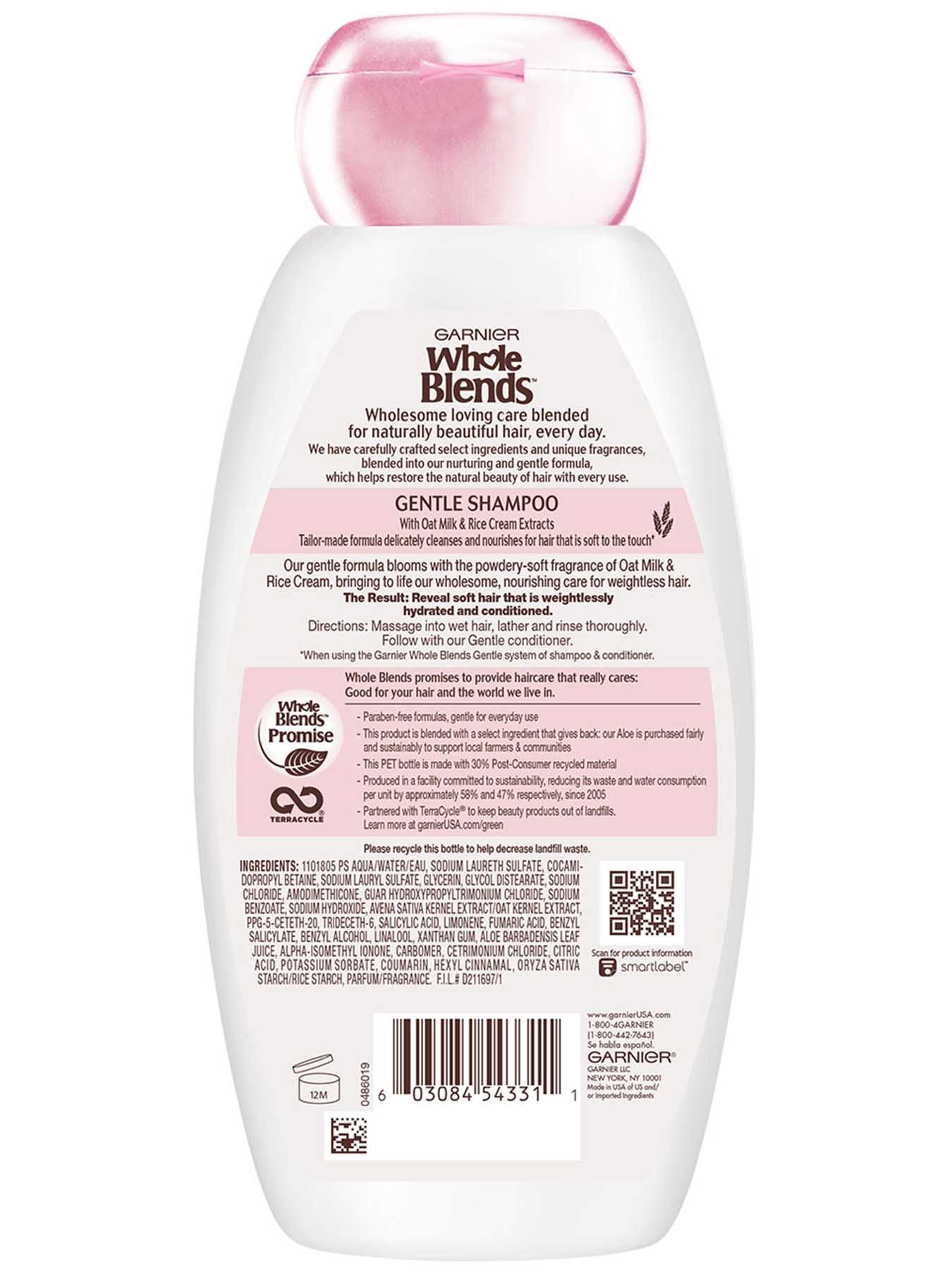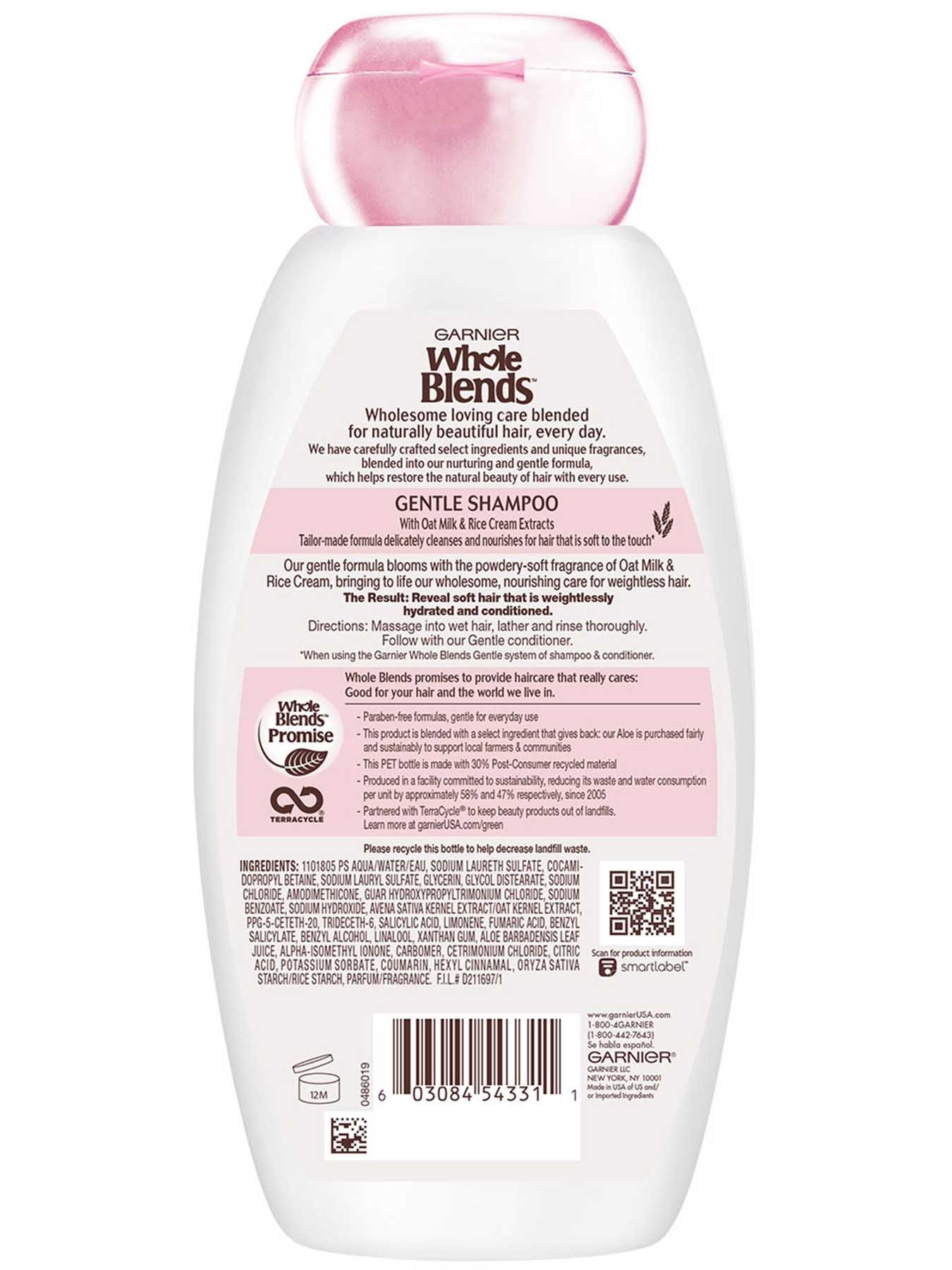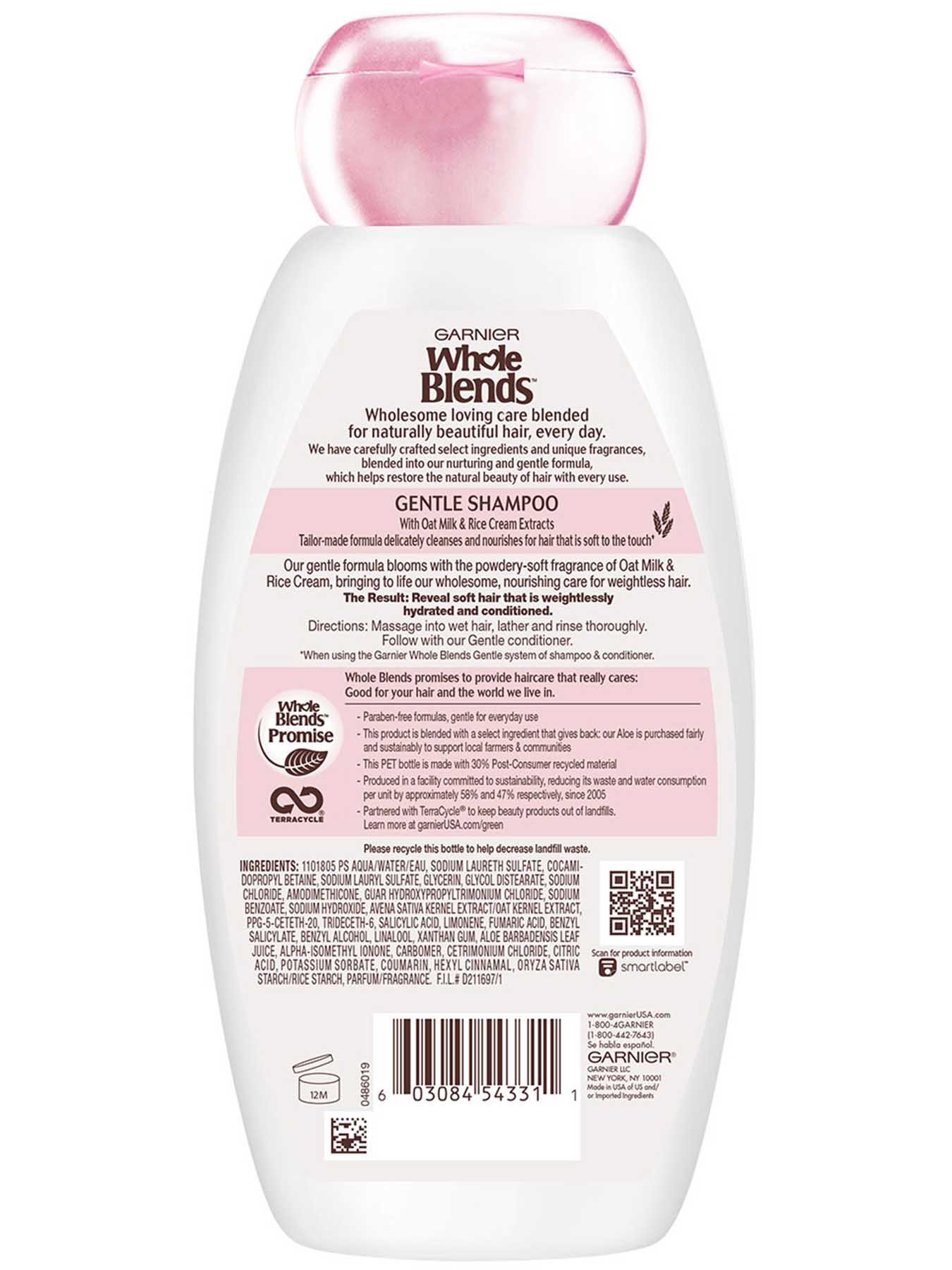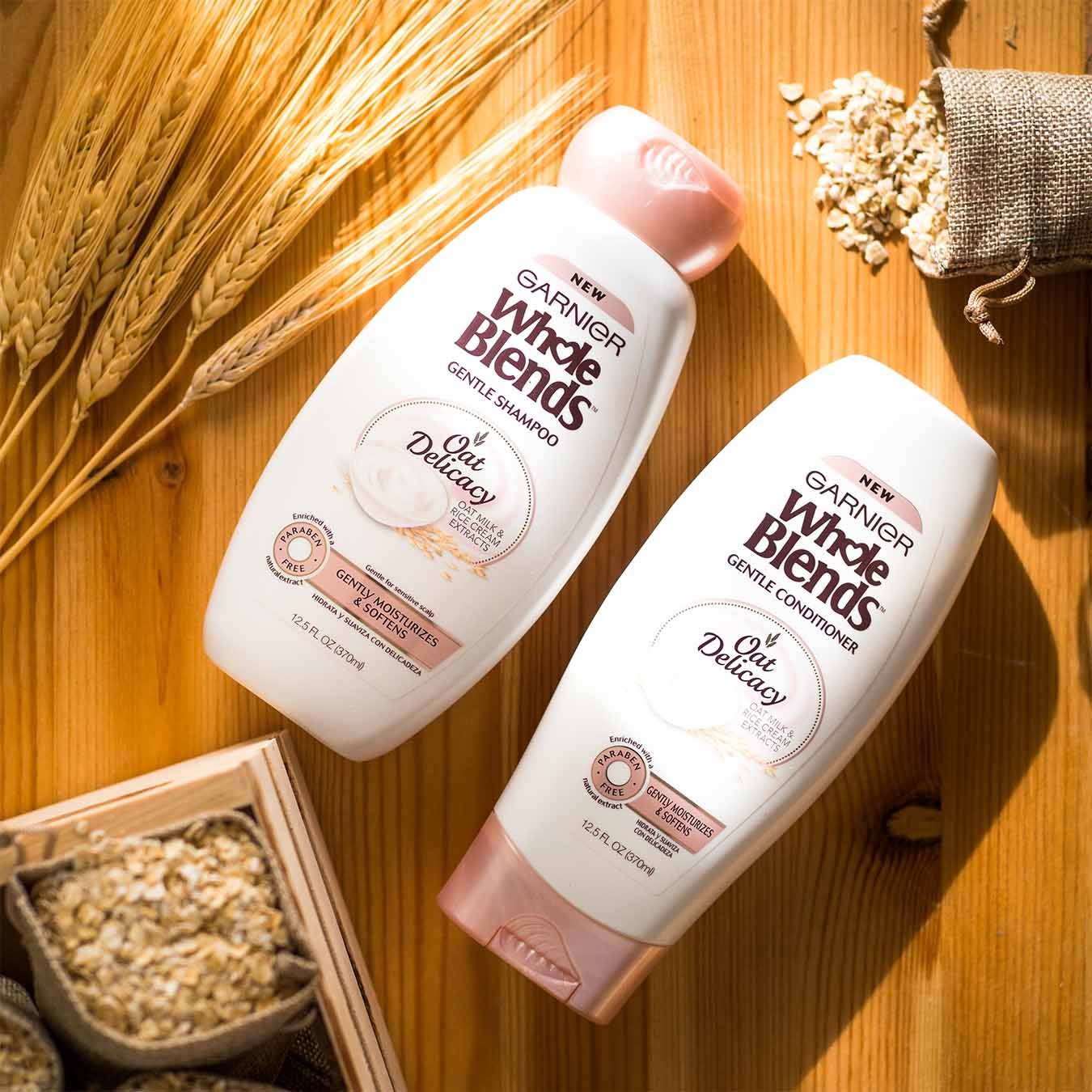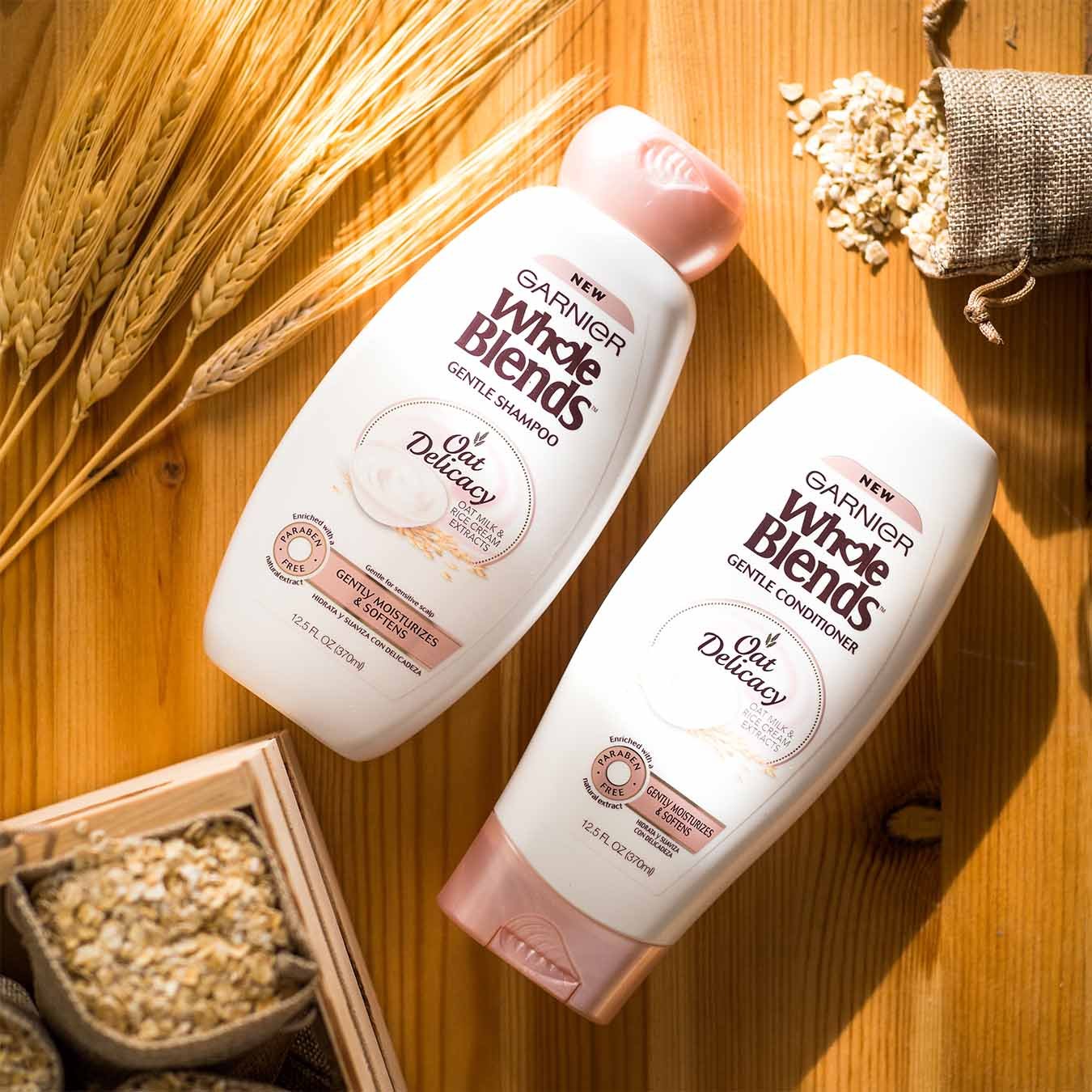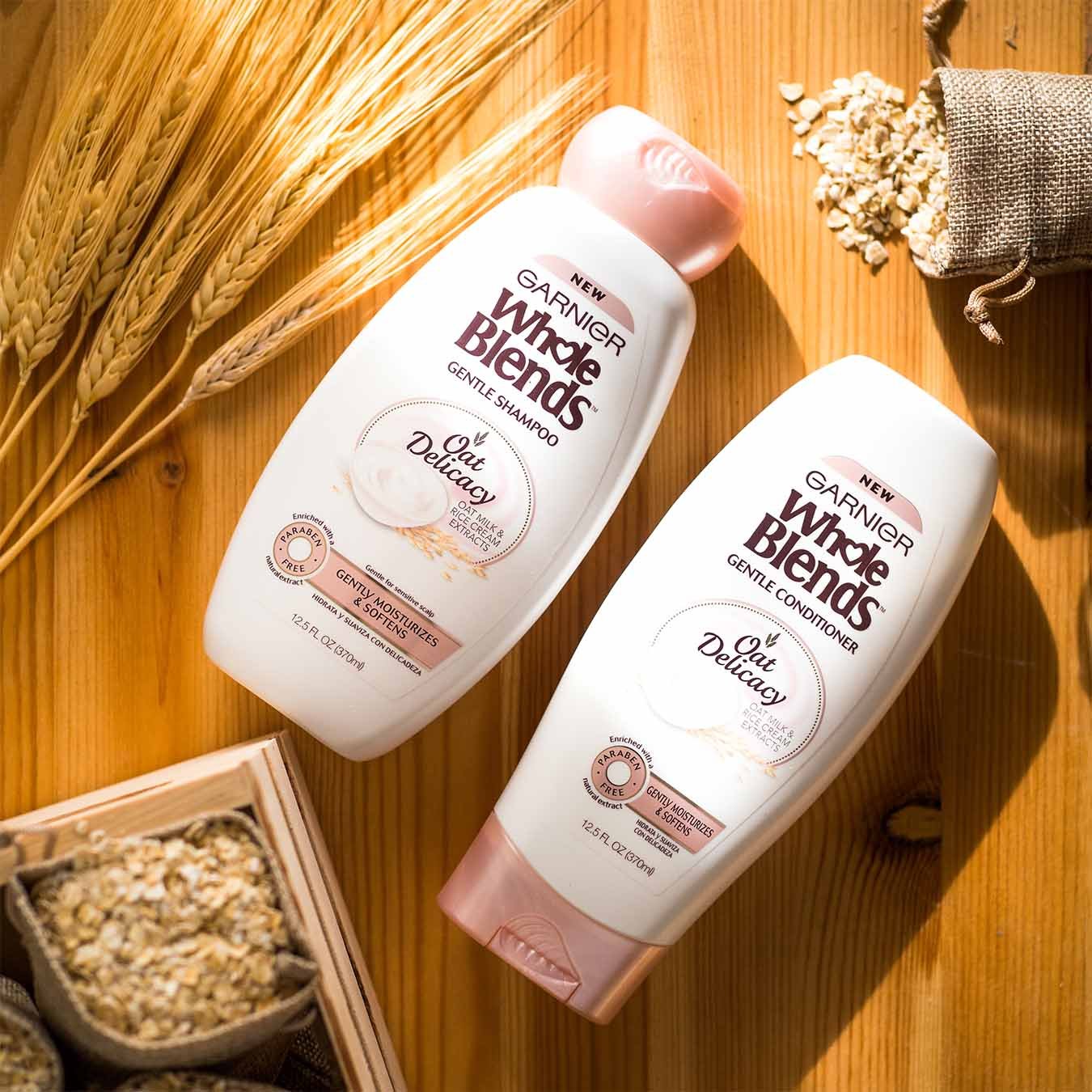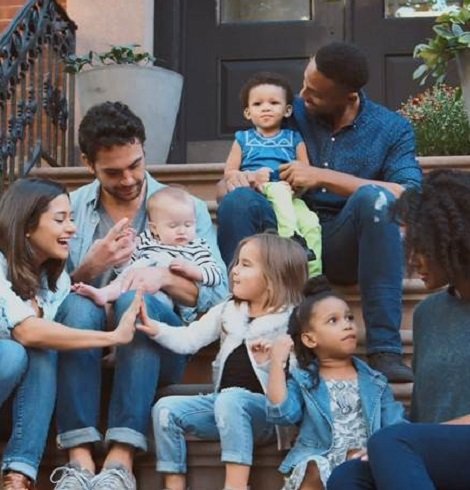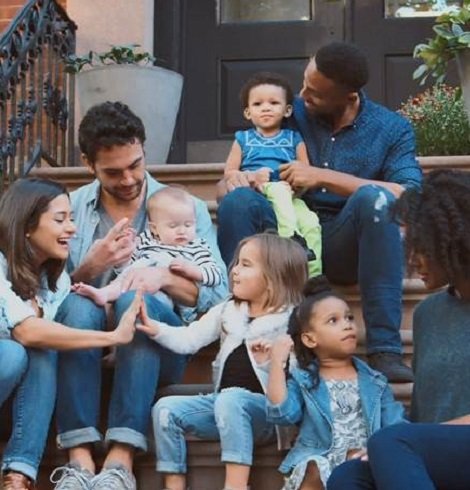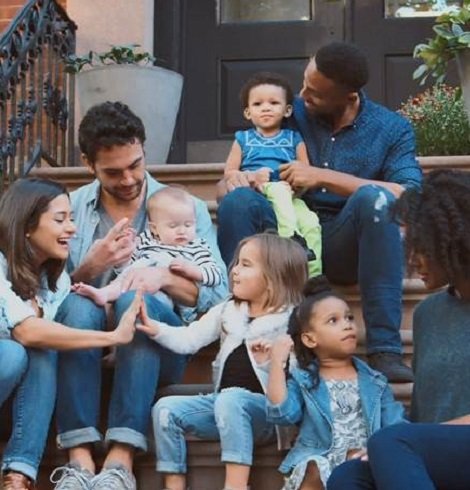 Whole Blends
Gentle Shampoo Oat Delicacy
$4.49 MSRP
Tested on Sensitive Scalp, Gently moisturizes and softens
*Optimum results are obtained when using the Garnier Whole Blends Oat Delicacy Gentle system of shampoo, conditioner, and treatment milk.
PRODUCT INFORMATION:
Our Garnier Whole Blends gentle shampoo formula blooms with the powdery-soft fragrance of Oat Milk & Rice Cream, bringing to life our wholesome, nourishing care for weightless hair.
How to Use:
Massage into wet hair, lather and rinse thoroughly. Follow with our Gentle conditioner.
Ingredients:
1101805 PS AQUA / WATER / EAUSODIUM LAURETH SULFATECOCAMIDOPROPYL BETAINESODIUM LAURYL SULFATEGLYCERINGLYCOL DISTEARATESODIUM CHLORIDEAMODIMETHICONEGUAR HYDROXYPROPYLTRIMONIUM CHLORIDESODIUM BENZOATESODIUM HYDROXIDEAVENA SATIVA KERNEL EXTRACT / OAT KERNEL EXTRACTPPG-5-CETETH-20TRIDECETH-6SALICYLIC ACIDLIMONENEFUMARIC ACIDBENZYL SALICYLATEBENZYL ALCOHOLLINALOOLXANTHAN GUMALOE BARBADENSIS LEAF JUICEALPHA-ISOMETHYL IONONECARBOMERCETRIMONIUM CHLORIDECITRIC ACIDPOTASSIUM SORBATECOUMARINHEXYL CINNAMALORYZA SATIVA STARCH / RICE STARCHPARFUM / FRAGRANCE F.I.L. #D211697/1
The Gentle Care Regimen
Everything you need to gently cleanse, condition, and soften.
Wash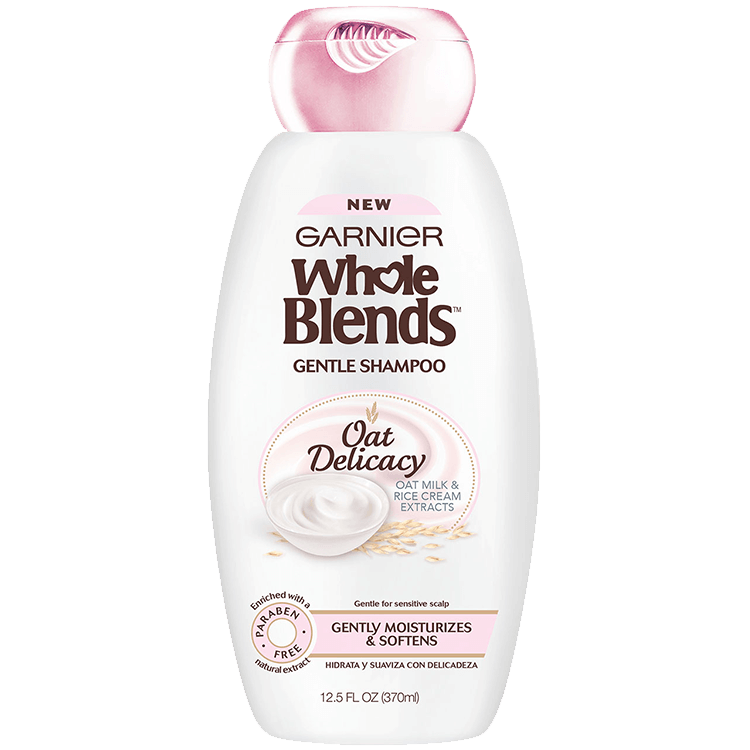 Whole Blends
Gentle Shampoo Oat Delicacy
Gentle for everyday use
Condition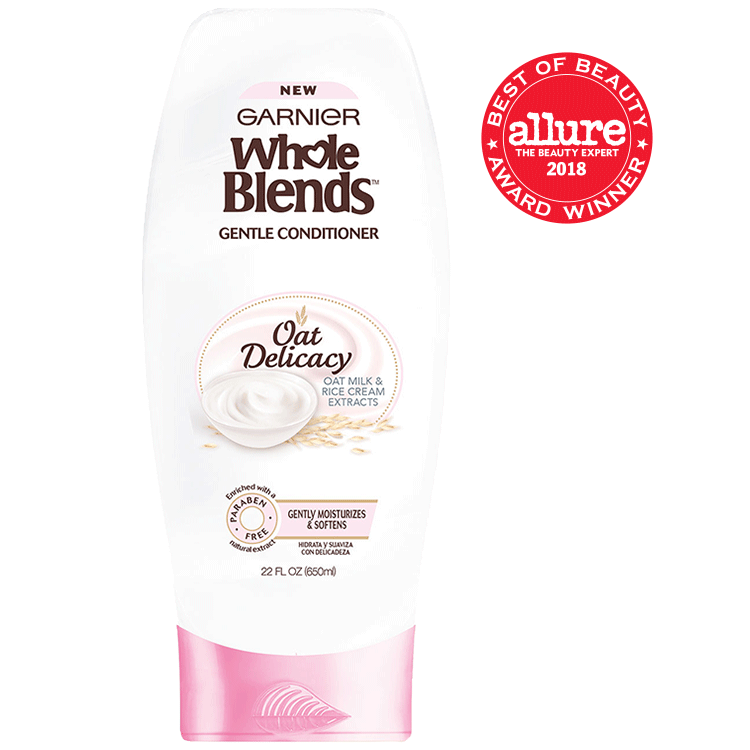 Whole Blends
Gentle Conditioner Oat Delicacy
Gentle for everyday use
Treat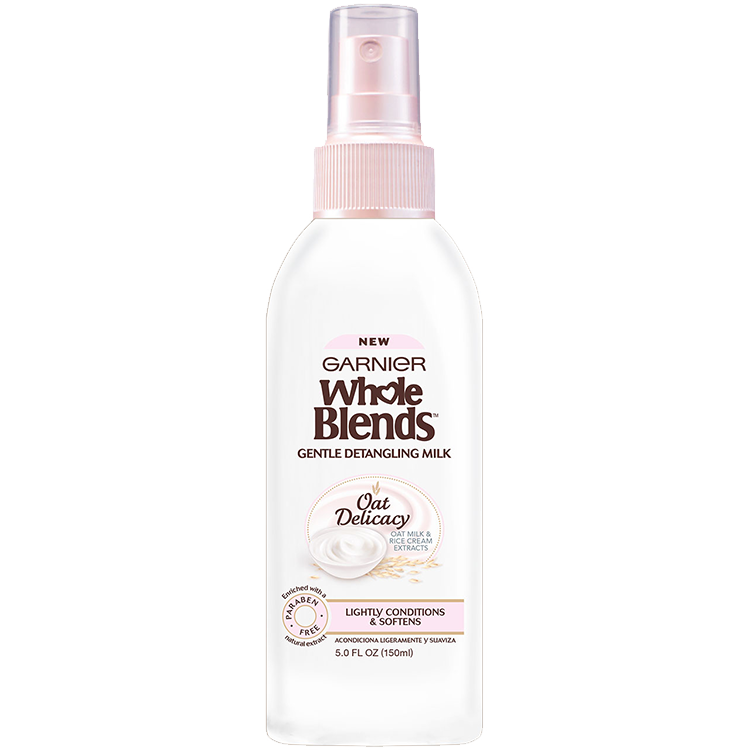 Whole Blends
Gentle Detangling Hair Milk Oat Delicacy
Gentle for everyday use
Rated

5

out of

5
by
aggieq
from
It gently cleanse my hair and in the meantime hydrated my hair. I like the light fresh fragrance of it.
Date published: 2019-12-01
Rated

5

out of

5
by
mamabearsav
from
One of my favorite Whole Blends scents, amazing shampoo!! I have like 3 favorites and this is definitely up there lol.
Date published: 2019-11-21
Rated

5

out of

5
by
hayleym17
from
I love this shampoo as well as the conditioner it is amazing it works perfectly it has only a few simple ingredients and makes your hair soft and smooth and shiny and I love it Ive bought this a ton of times and will continue doing so
Date published: 2019-11-19
Rated

2

out of

5
by
Anonymous
from
I dont feel like this shampoo is all its cracked up to be . It smells good and it made my hair feel clean but everything it claims to do it did not do for me . Im disappointed in it to be honest .
Date published: 2019-11-14
Rated

3

out of

5
by
wolfeeyb
from
Not the best shampoo out there, have used better. Got the job done when it comes to washing and moisturizing my hair, overall it's a good shampoo.
Date published: 2019-11-13
Rated

5

out of

5
by
grillita27
from
Excellent, I love it! Smell delicious, leaves hair soft after washing and the scent last long on the hair. This product is awesome and should stay the same. Compared to other shampoos this one is best over all. I recommend!
Date published: 2019-11-05
Rated

3

out of

5
by
laurenl35
from
This stuff smells amazing and is very gentle in my scalp. I love the way it smells and how it lathers.
Date published: 2019-11-02
Rated

5

out of

5
by
kristianam
from
Loved it. It definitely made my hair super soft and silky. And most definitely made my hair smell good. I highly recommend this product.
Date published: 2019-10-29