This site is intended for US consumers.Cookies and related technology are used for advertising.To learn more or opt-out, visit Ad Choices and our privacy policy.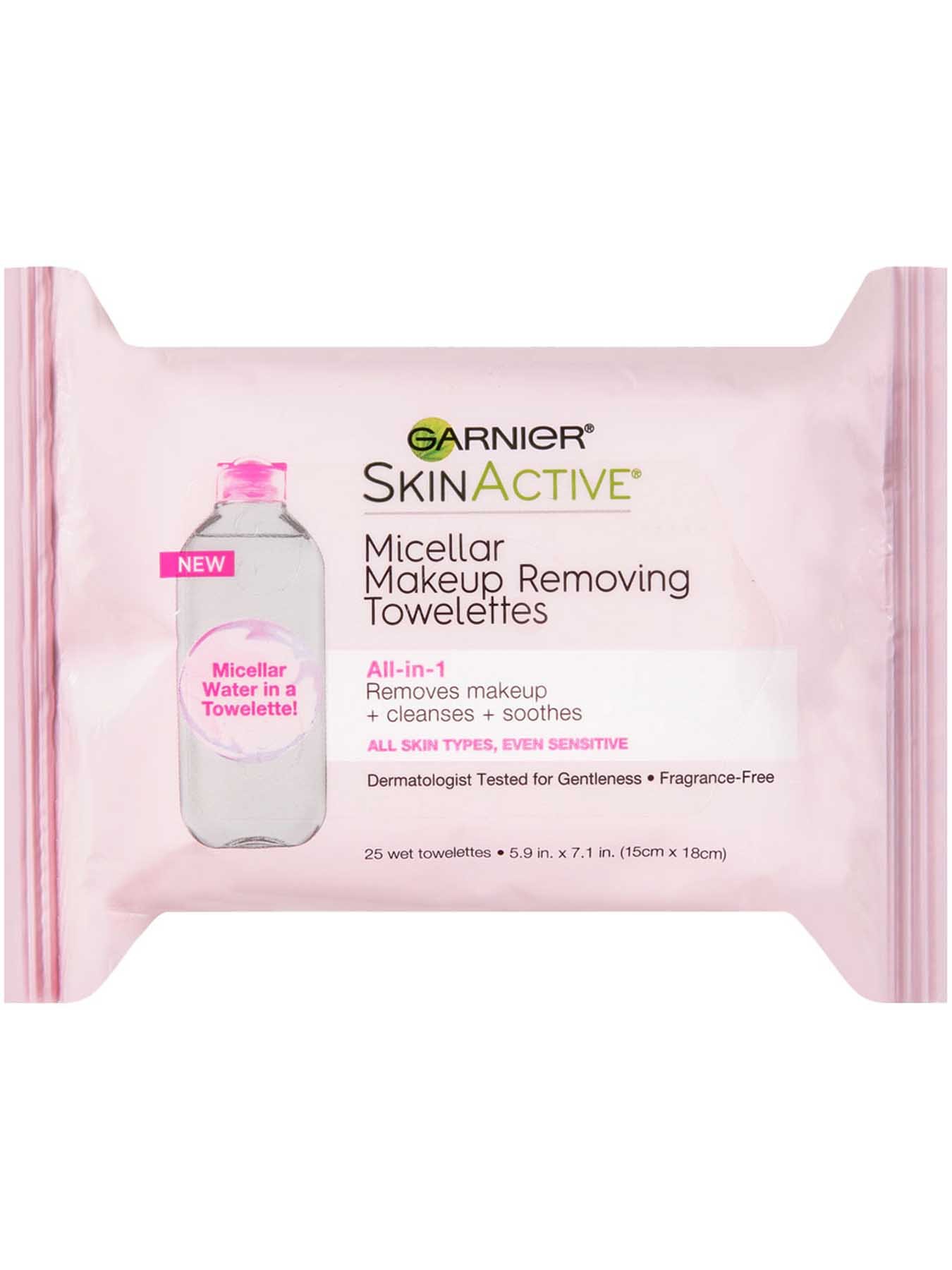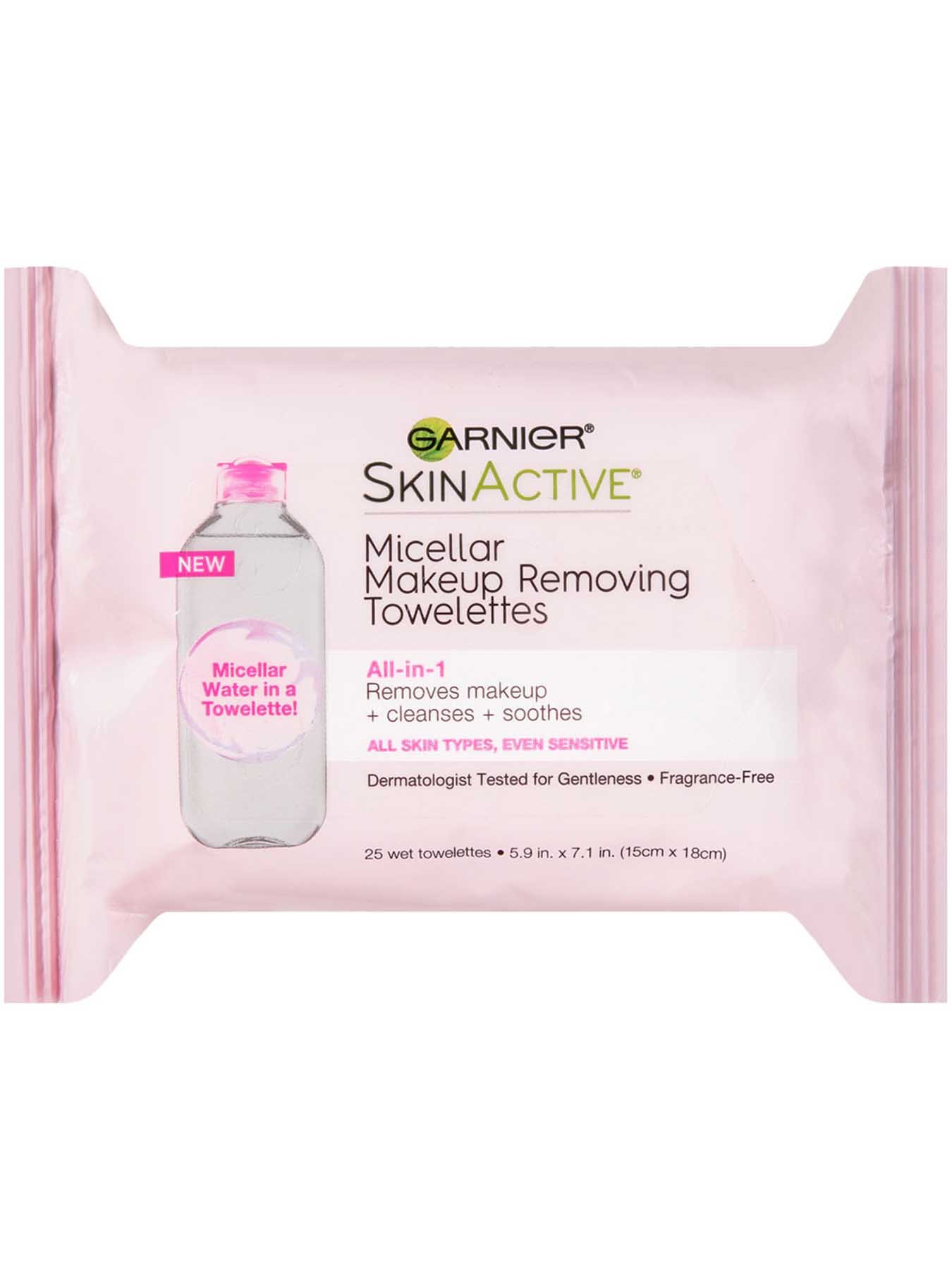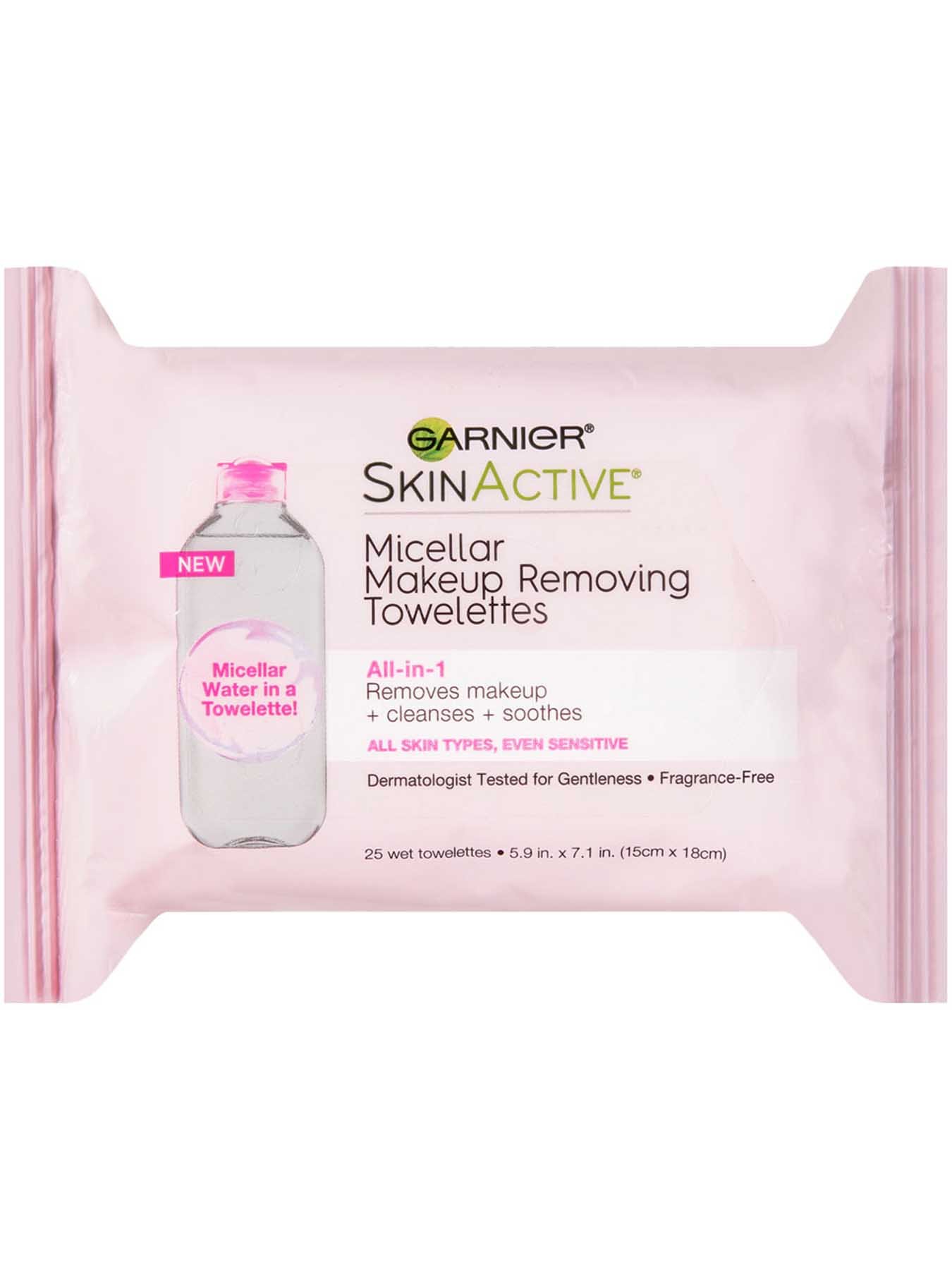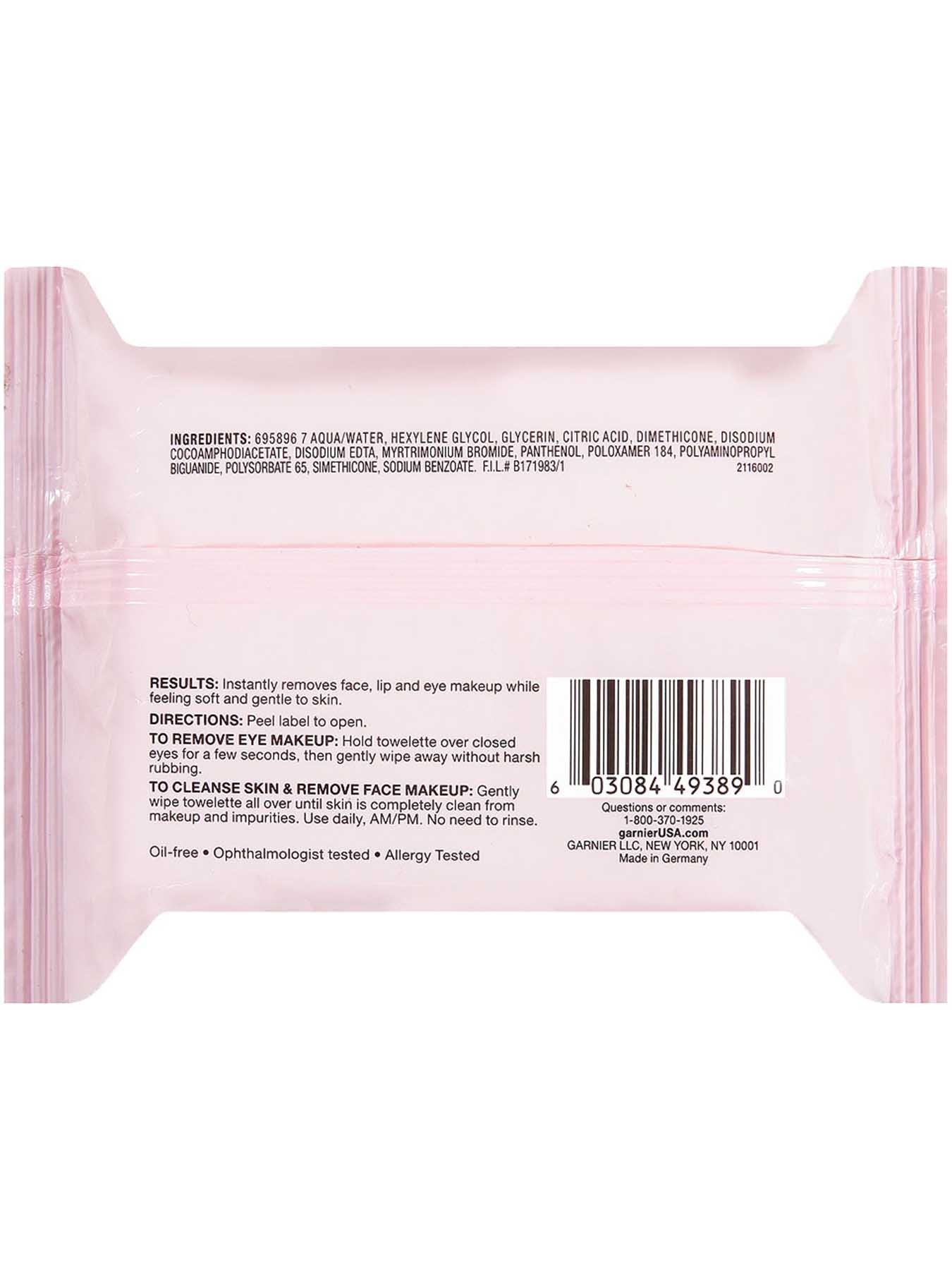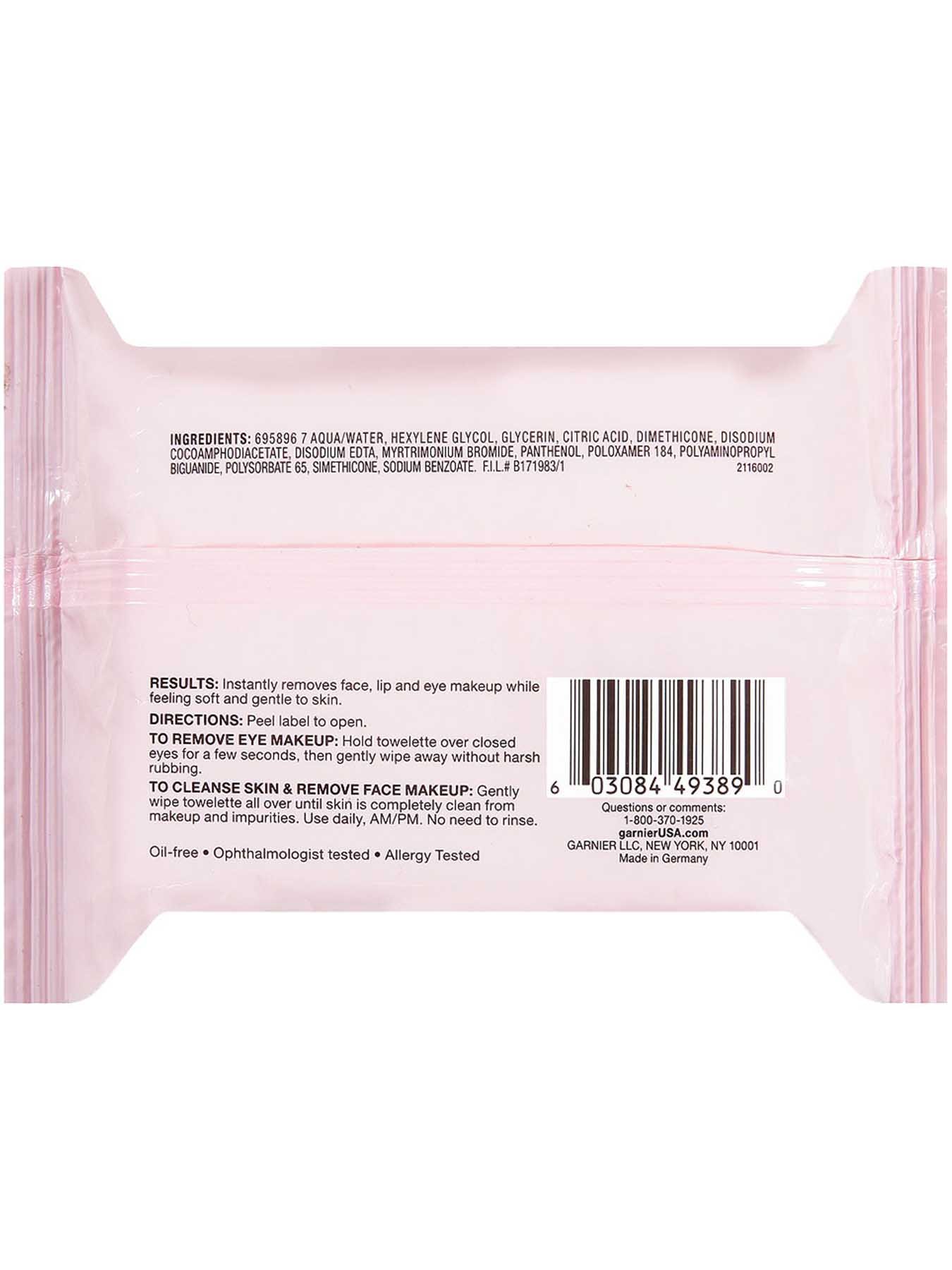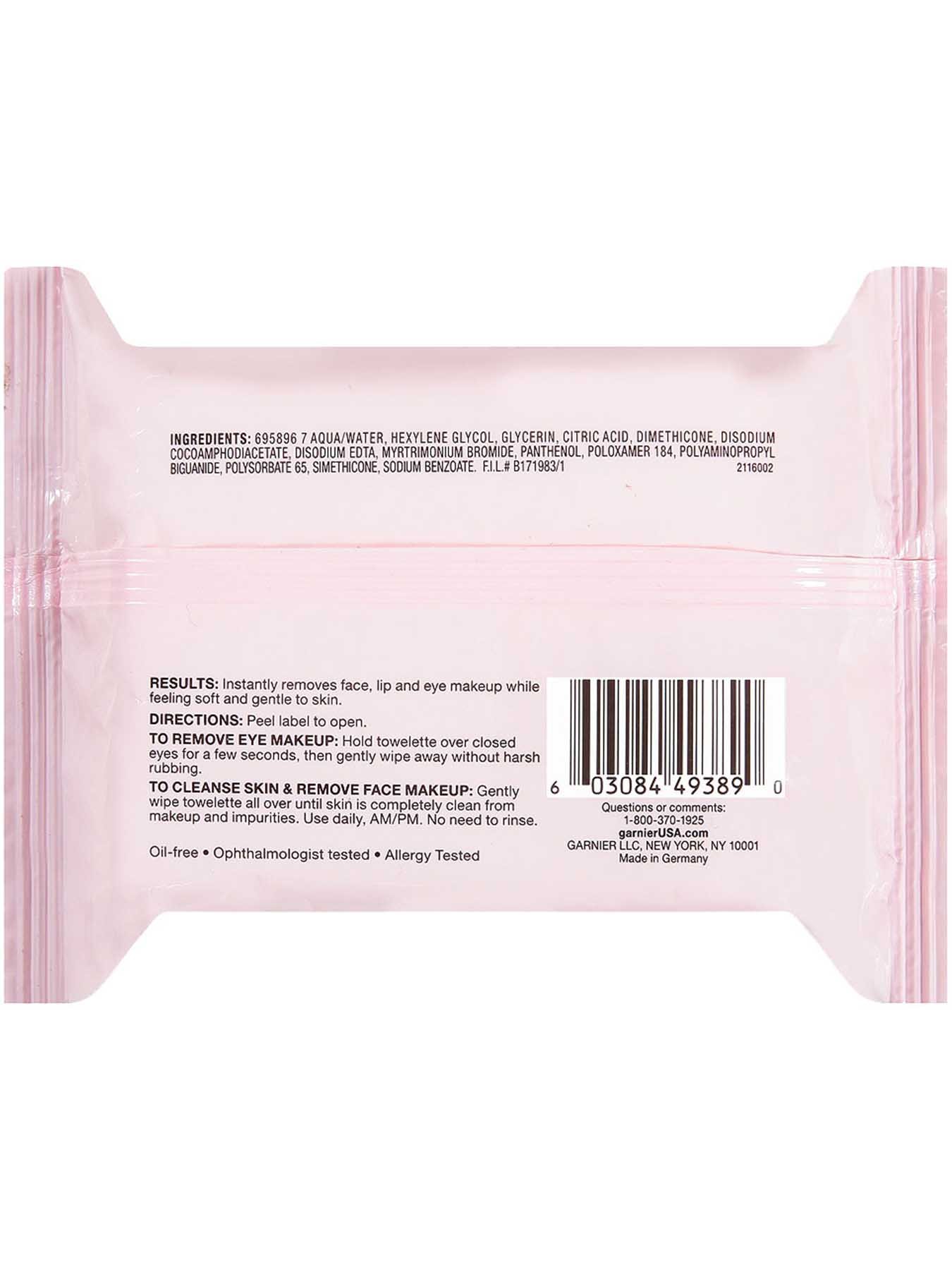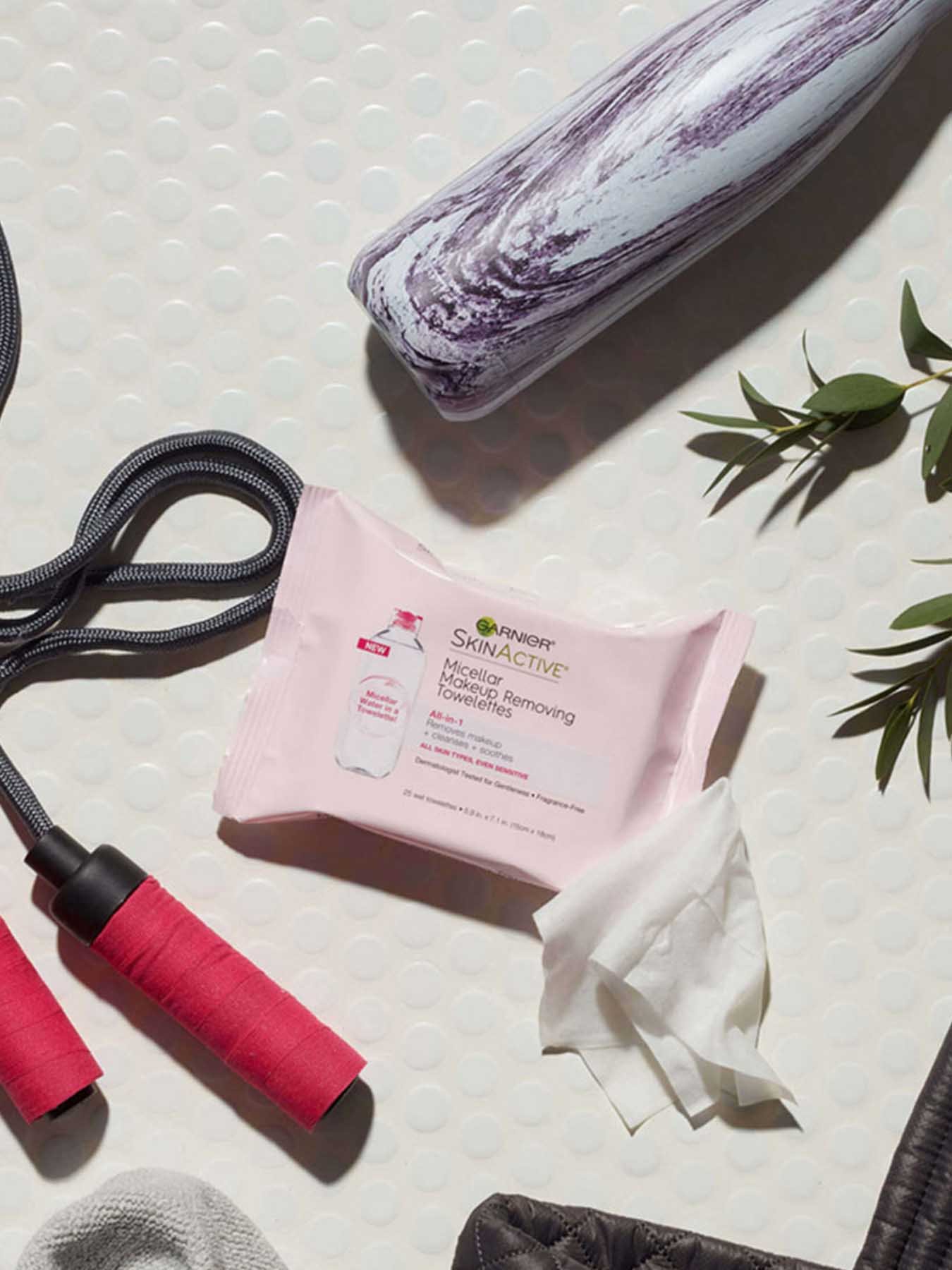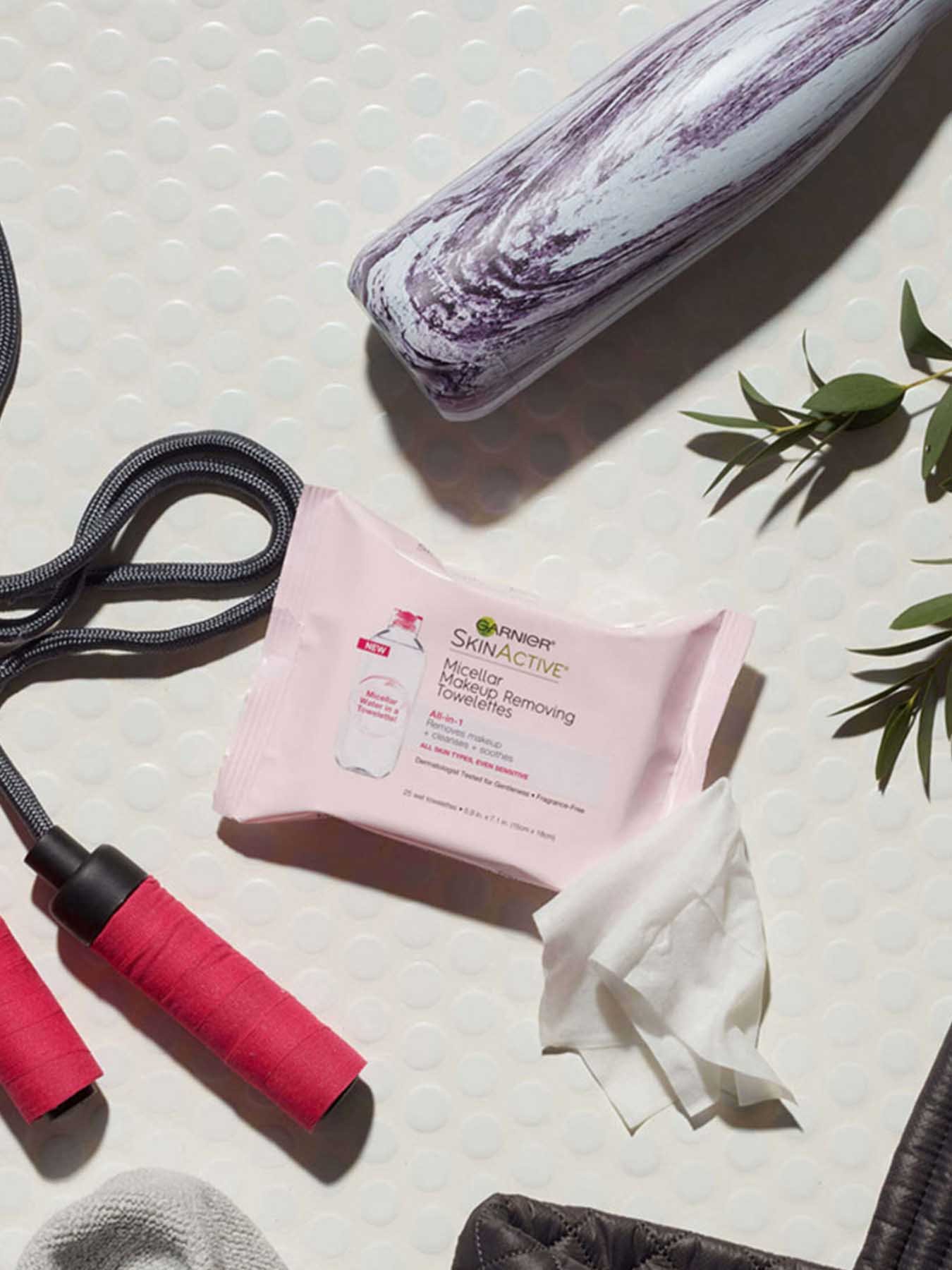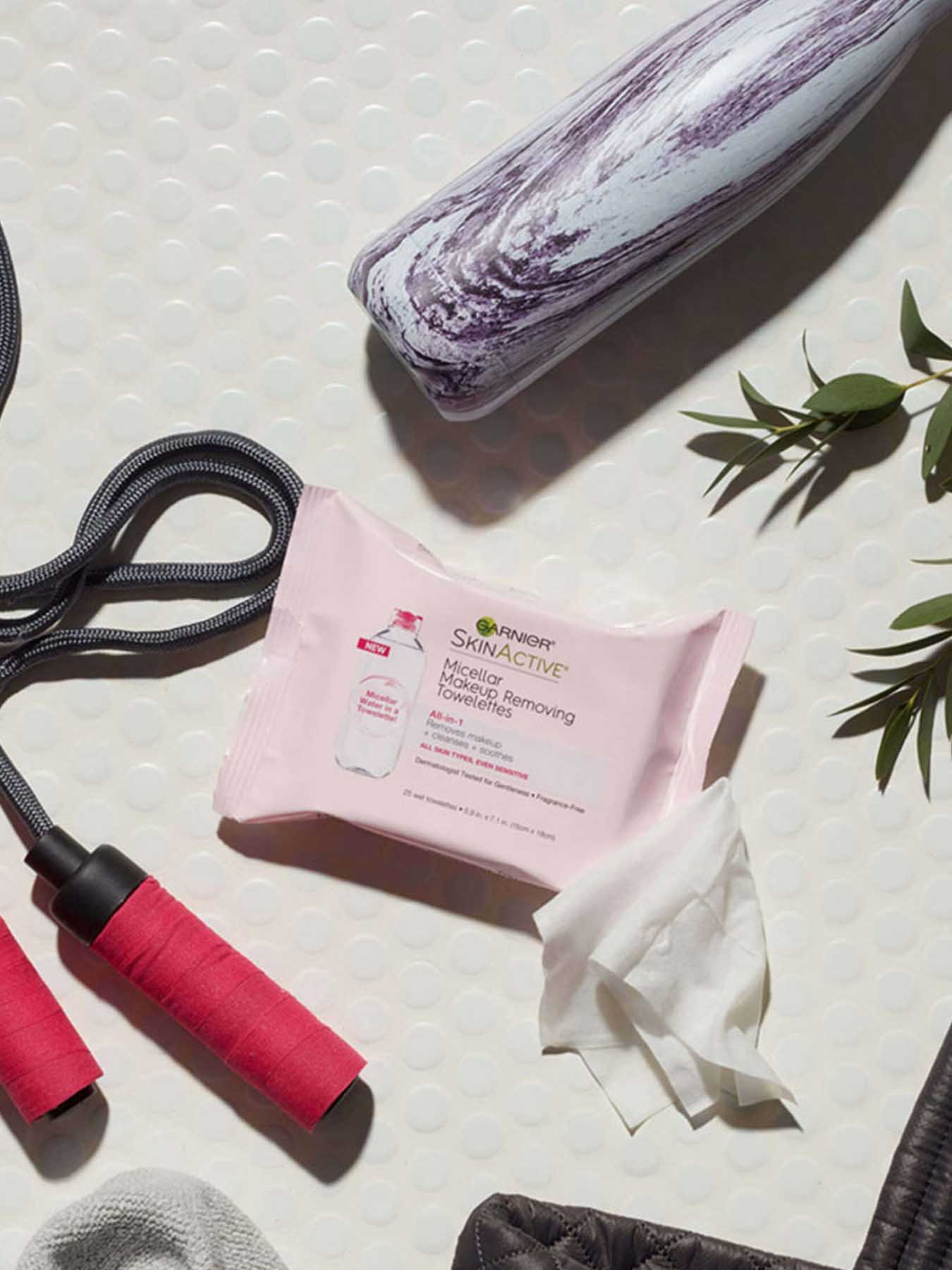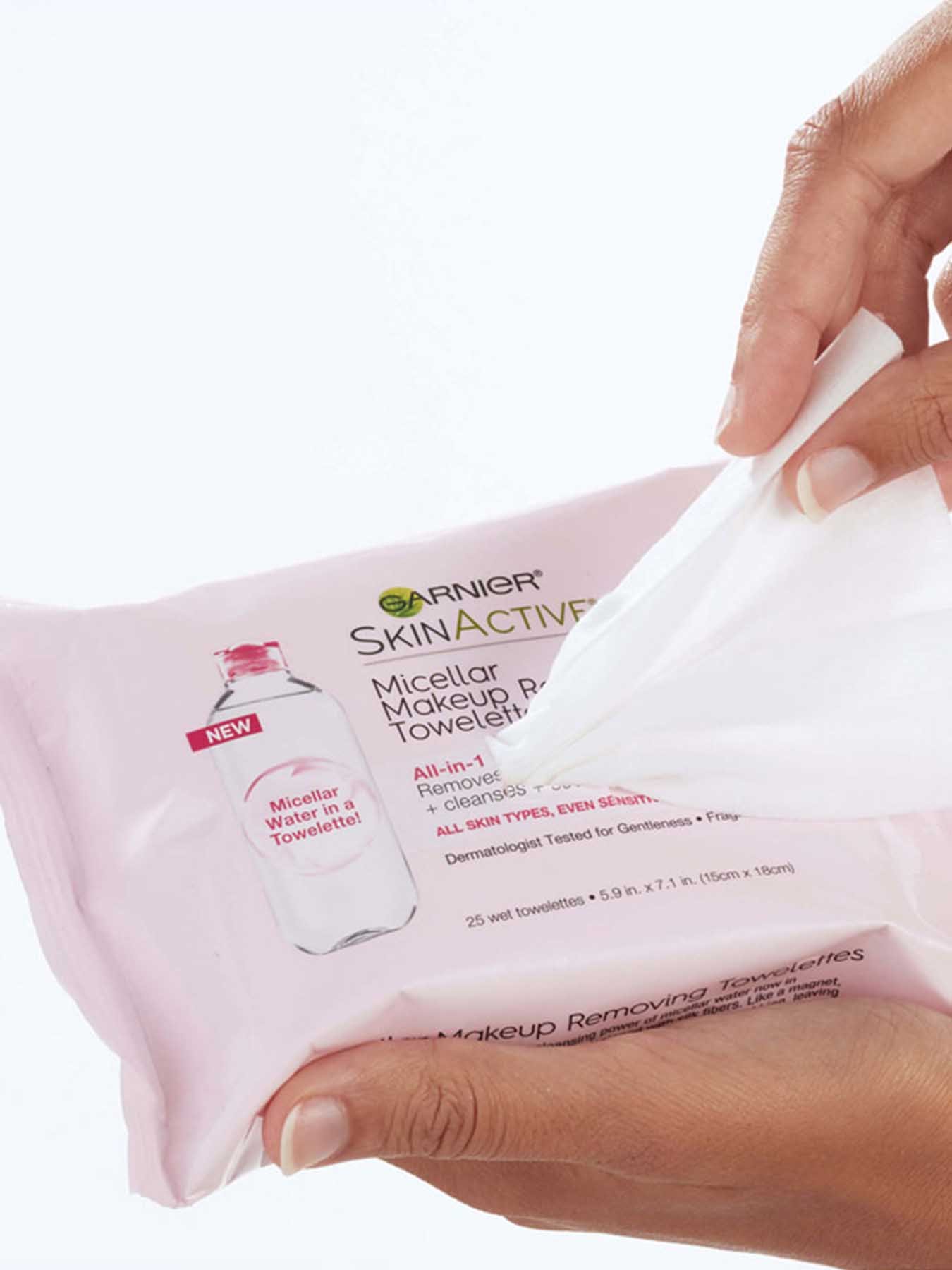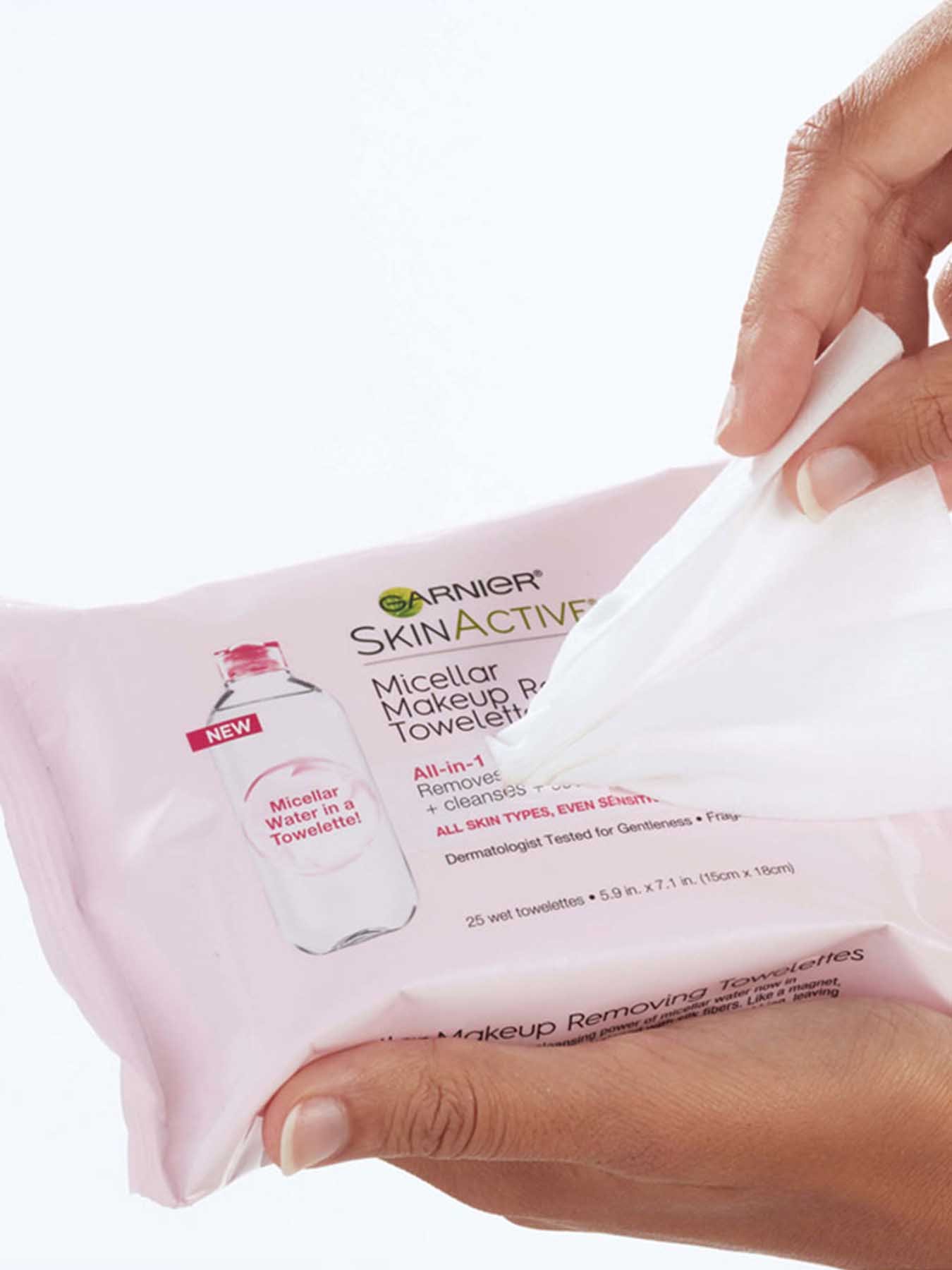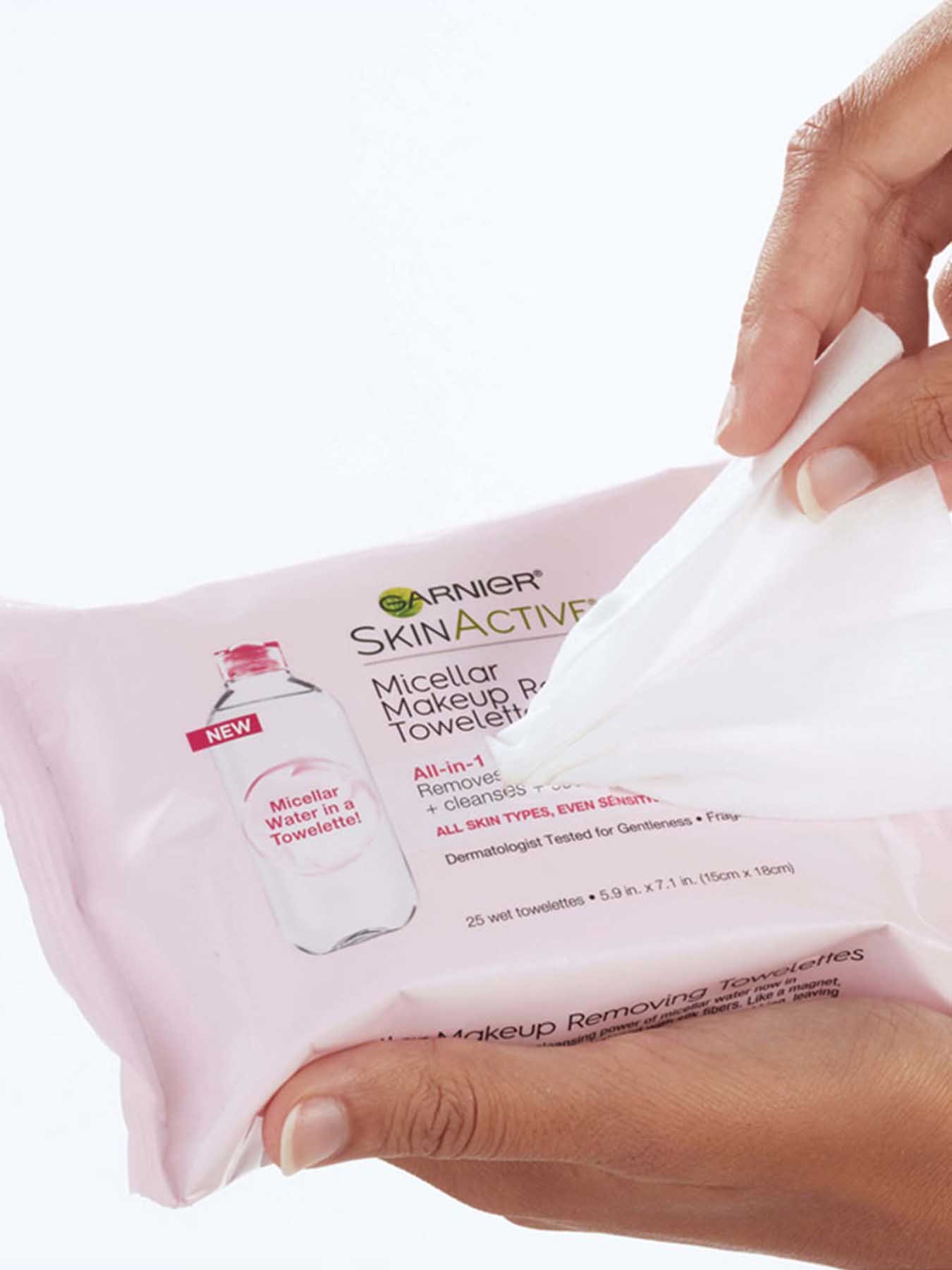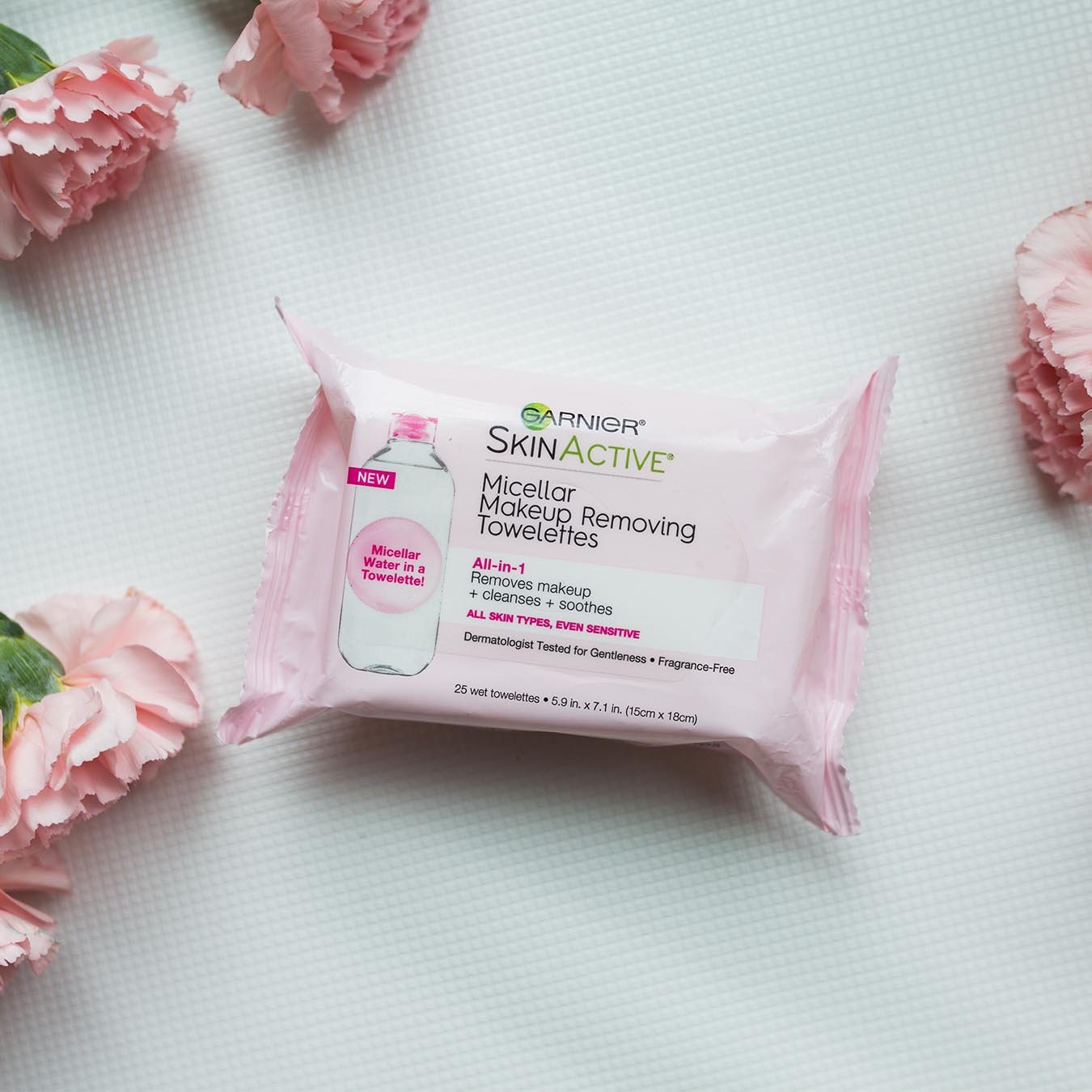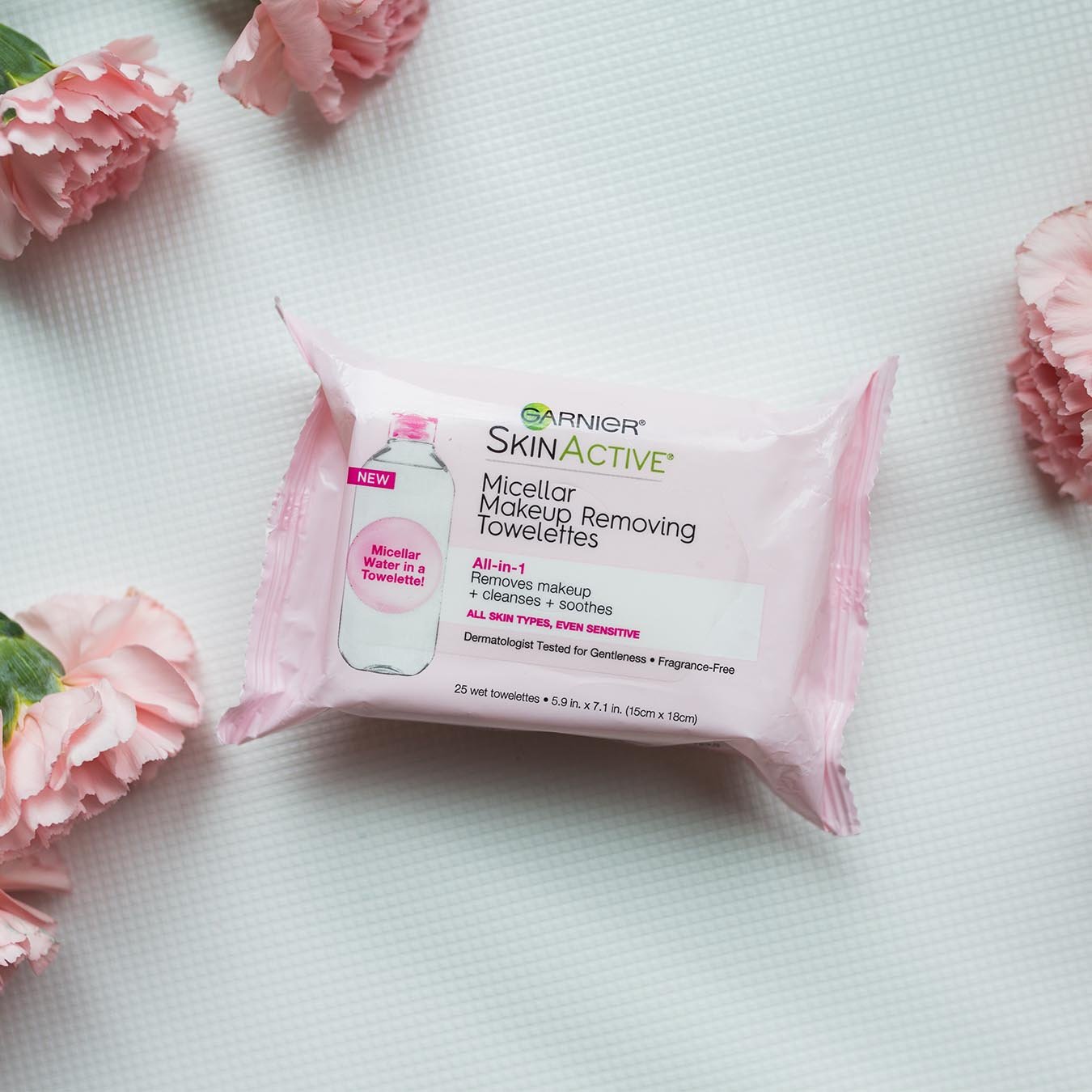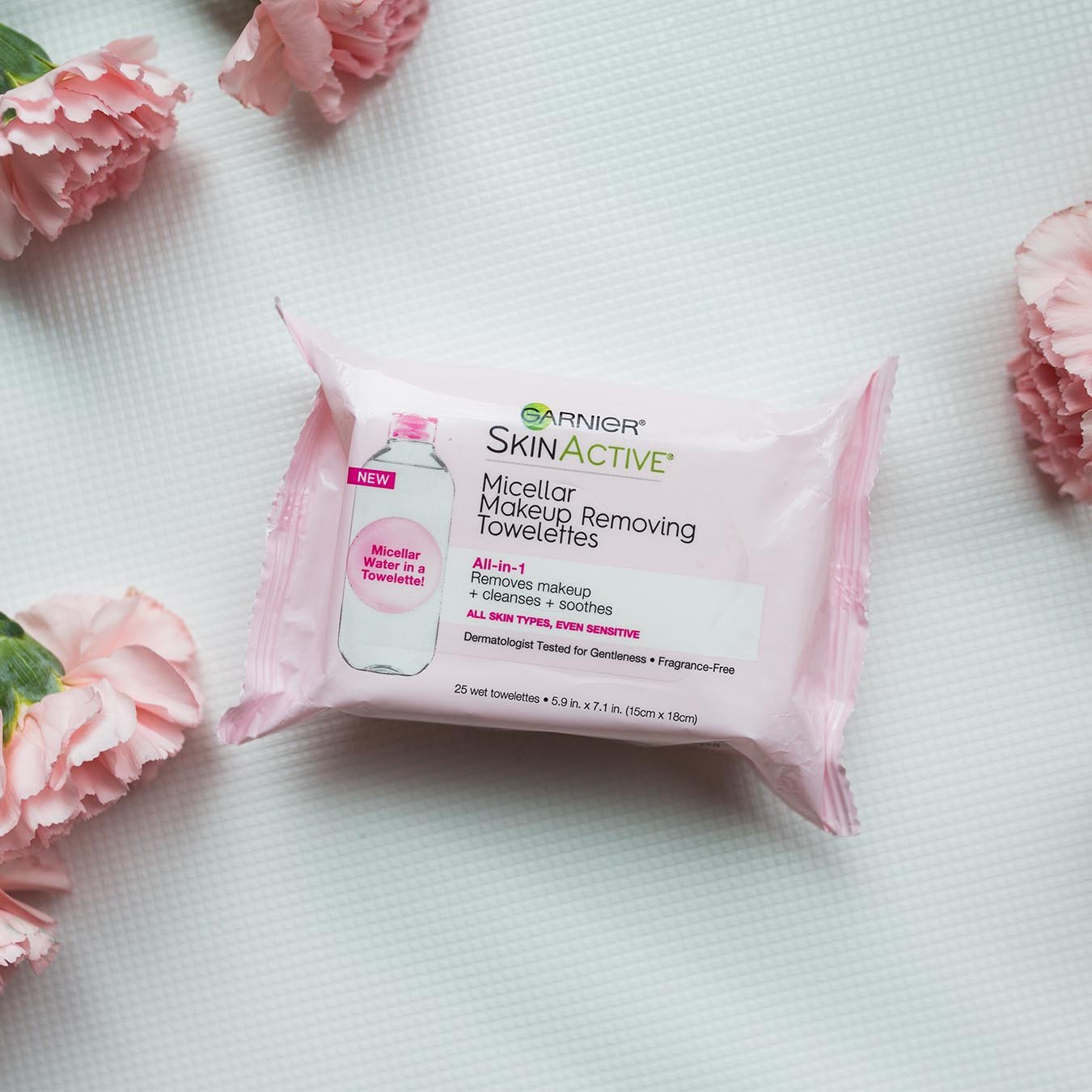 Garnier SkinActive
Micellar Makeup Removing Towelettes
$6.99 MSRP
All-in-1 Towelette removes makeup + cleanses + refreshes.
PRODUCT INFORMATION:
The All-in-1 cleansing and makeup removing power of micellar water is now available in an ultra-gentle wipe. Like a magnet, the micelles in these makeup removing wipes capture and lift away dirt, oil and makeup without harsh rubbing, leaving skin feeling clean and soft. These wipes are specially formulated with silk fibers for an extra soft clean.
How To Use
DIRECTIONS: Peel label to open.

TO REMOVE EYE MAKEUP: Hold towelette over closed eyes for a few seconds, then gently wipe away without harsh rubbing.

TO CLEANSE SKIN & REMOVE FACE MAKEUP: Gently wipe towelette all over until skin is completely clean from makeup and impurities.

Use daily, AM/PM. No need to rinse.
Ingredients:
INGREDIENTS: 695896 7 AQUA/WATER, HEXYLENE GLYCOL, GLYCERIN, CITRIC ACID, DIMETHICONE, DISODIUM COCOAMPHODIACETATE, DISODIUM EDTA, MYRTRIMONIUM BROMIDE, PANTHENOL, POLOXAMER 184, POLYAMINOPROPYL BIGUANIDE, POLYSORBATE 65, SIMETHICONE, SODIUM BENZOATE. F.I.L.# B171983/1
Rated

5

out of

5
by
lexyl58d9
from
I love the micellar water makeup remover! It makes your skin feel soo clean and fresh! It doesnt break me out and it gets very harsh makeup off! Im very impressed with this makeup remover.
Date published: 2019-12-11
Rated

3

out of

5
by
jasmineg41
from
Very nice make up wipes it really gets my make up but it kind of dries out my skin but overall I love this
Date published: 2019-12-11
Rated

4

out of

5
by
hanzzz
from
I love these! The micellar water is so gentle on my eyes and doesnt irritate them! I usually rip the towelette in half since it works so well! The thing is that they can get dry due to the packaging not clothing. I usually combat this by running it quickly under some water. I still prefer the actual bottle and using it on my cotton rounds!
Date published: 2019-12-08
Rated

5

out of

5
by
melaninbeautjas
from
This product worked very well. The micellar water helped get any additional makeup or dirt left on the skin. I would definitely recommend these, they are not life changing but very nice to have.
Date published: 2019-12-08
Rated

3

out of

5
by
Anonymous
from
Amazing product! I love how it makes my skin feel so much better! Amazing price and totally worth the price. definitely recommend this to others! I would only change the size and make it bigger but definitely worth the price for the product. This is totally worth it and I love the brand
Date published: 2019-12-07
Rated

5

out of

5
by
alyssas16
from
Micellar makes the world go round! A lot of other makeup removers I was using was drying out my face. This product does not do that and I feel like all the makeup is actually coming off
Date published: 2019-12-03
Rated

5

out of

5
by
tashacs1
from
Hands down my favorite makeup removing wipes on the market. These get even my waterproof mascara off no problem with no scrubbing needed. My skin feels so clean after using these!
Date published: 2019-11-30
Rated

4

out of

5
by
alisonm25
from
I found this effective and gentle. I didnt love it any more than other micellar makeup removing wipes but they got the job done.
Date published: 2019-11-27