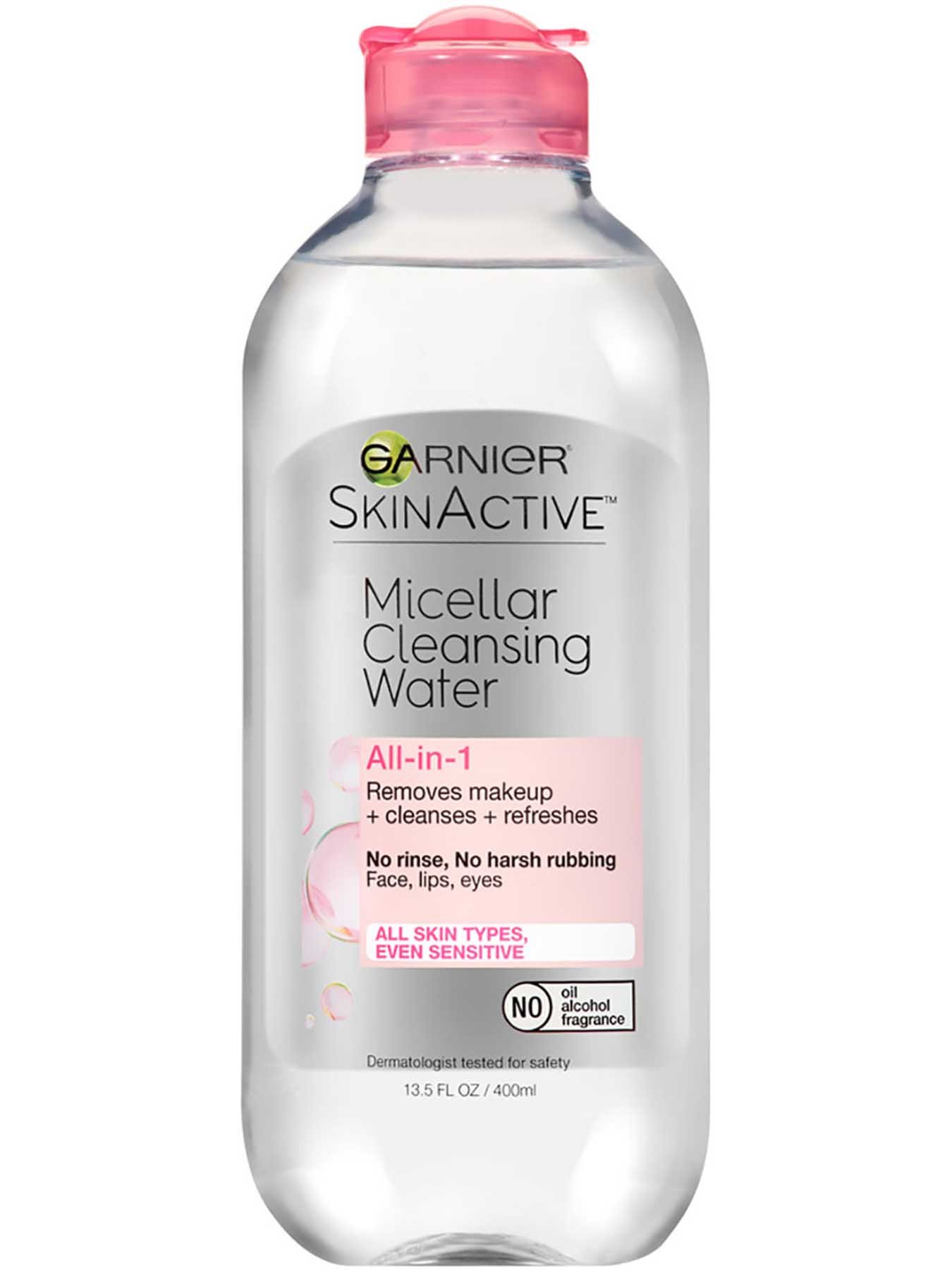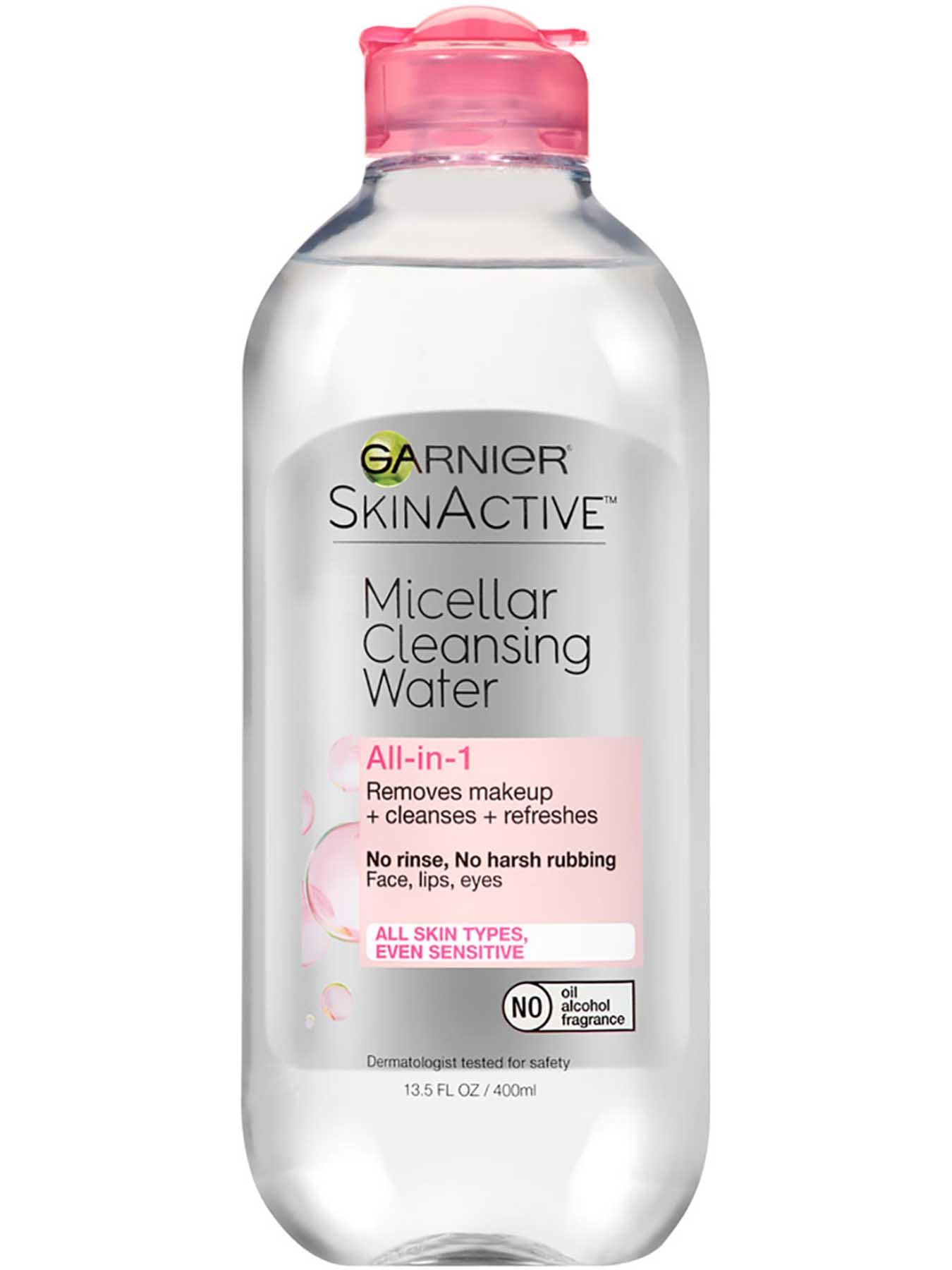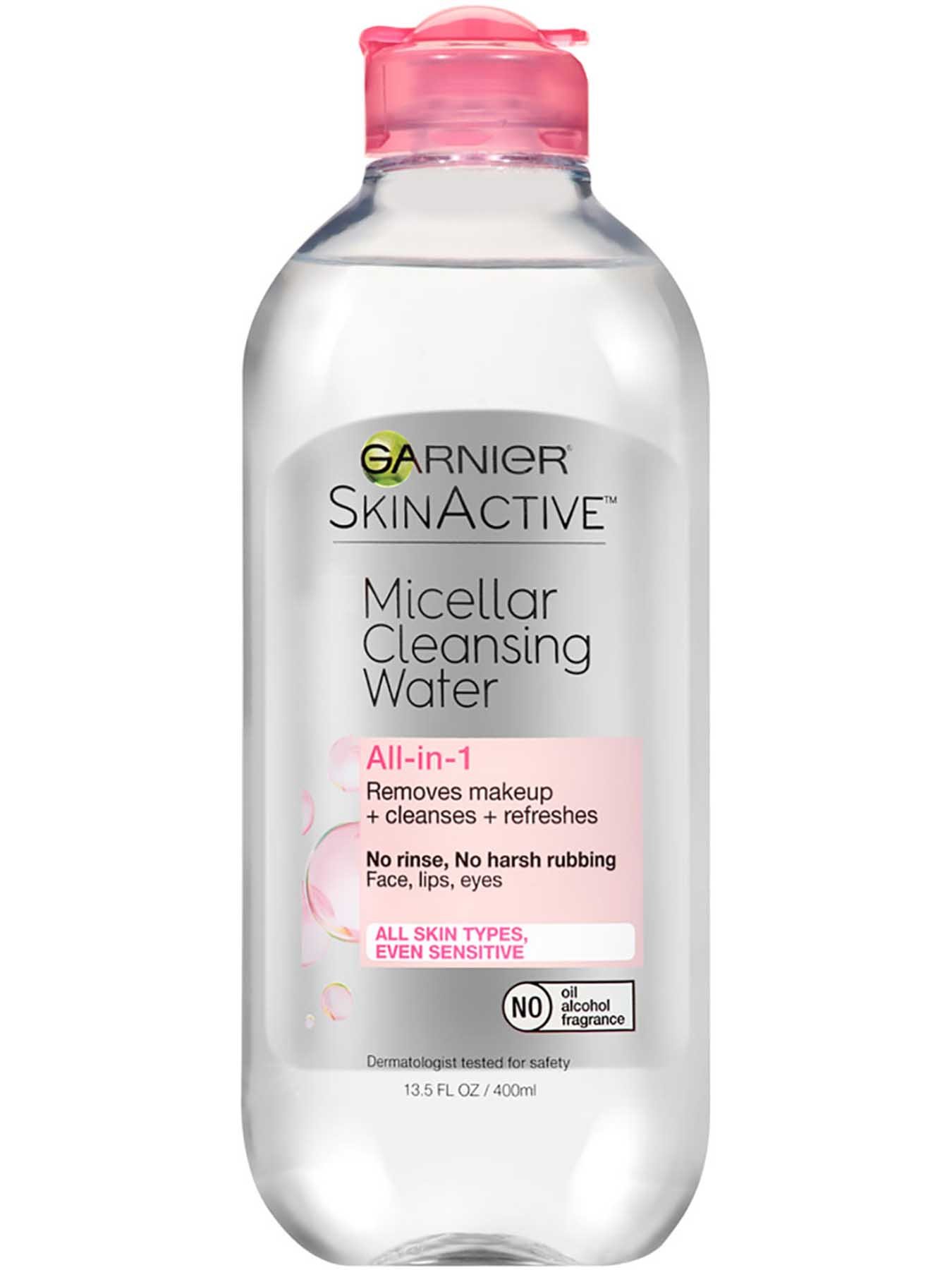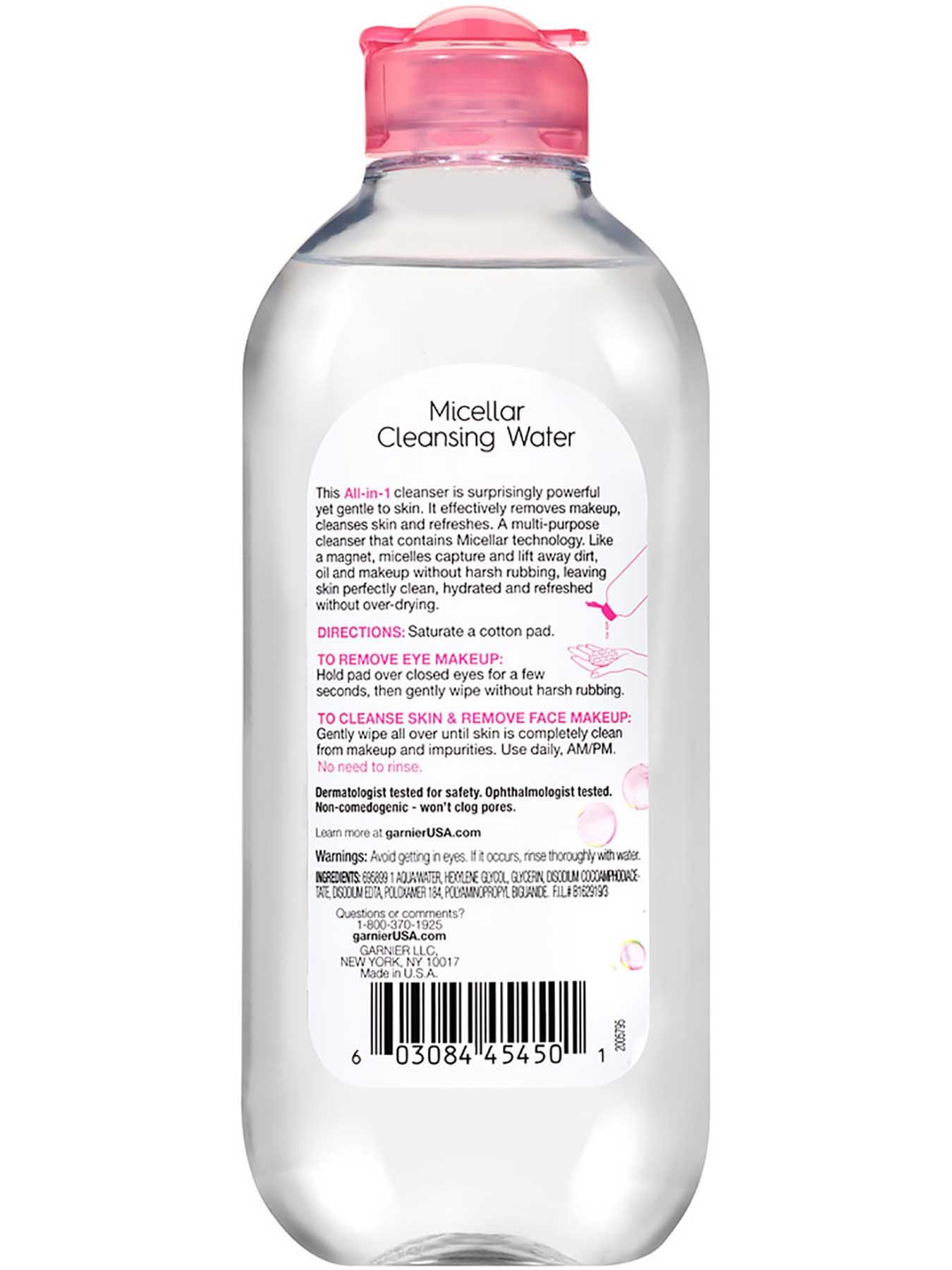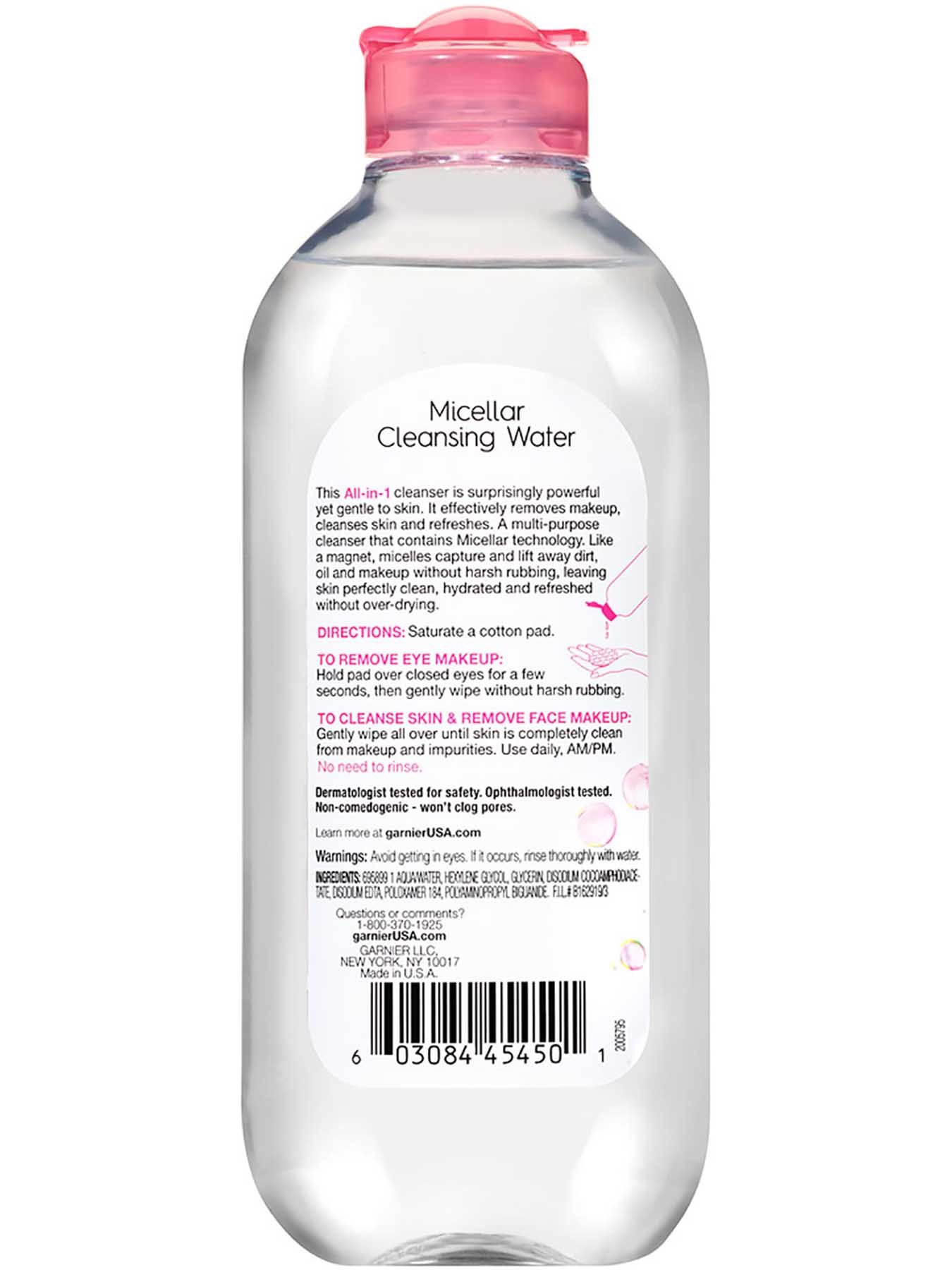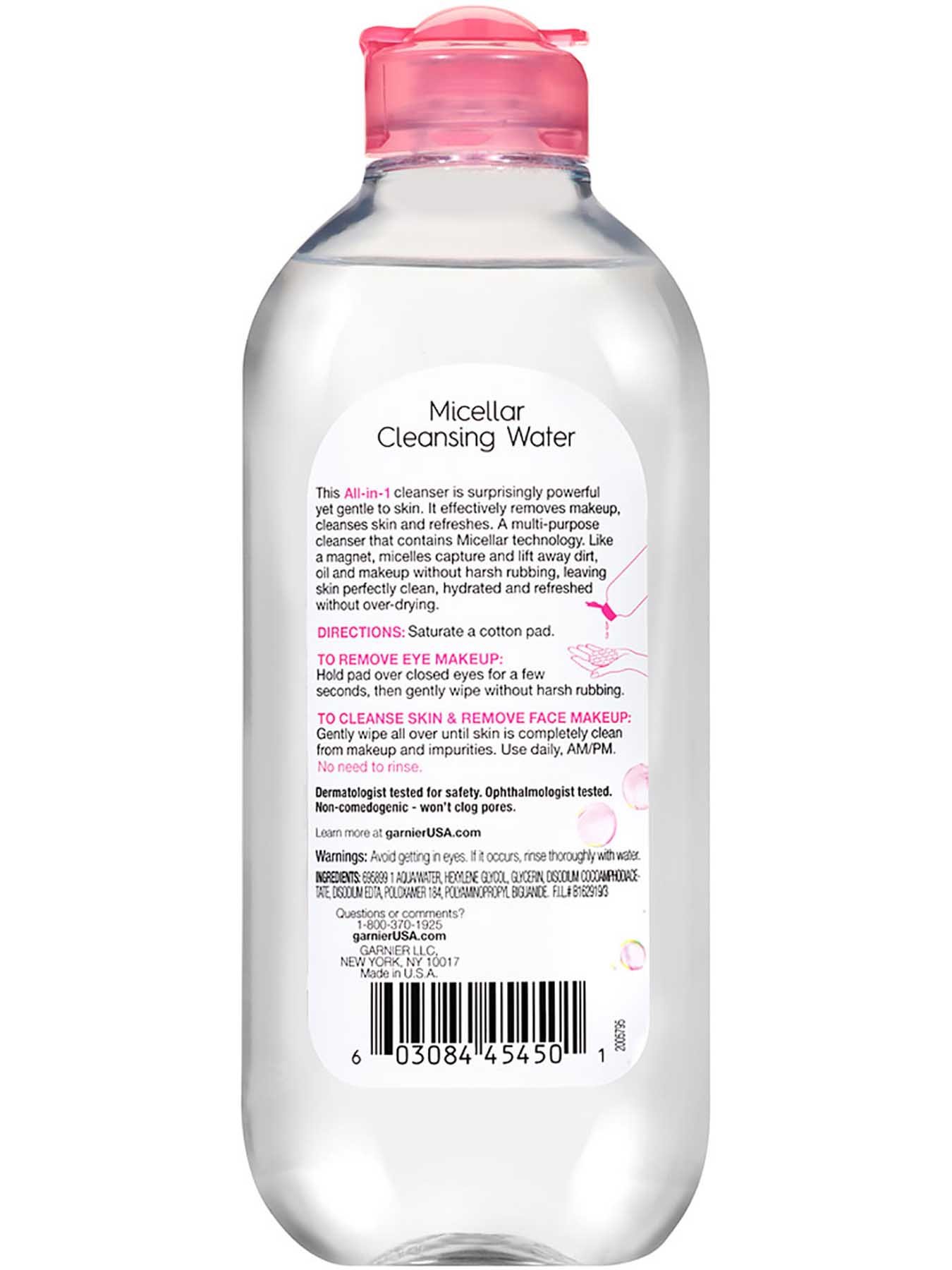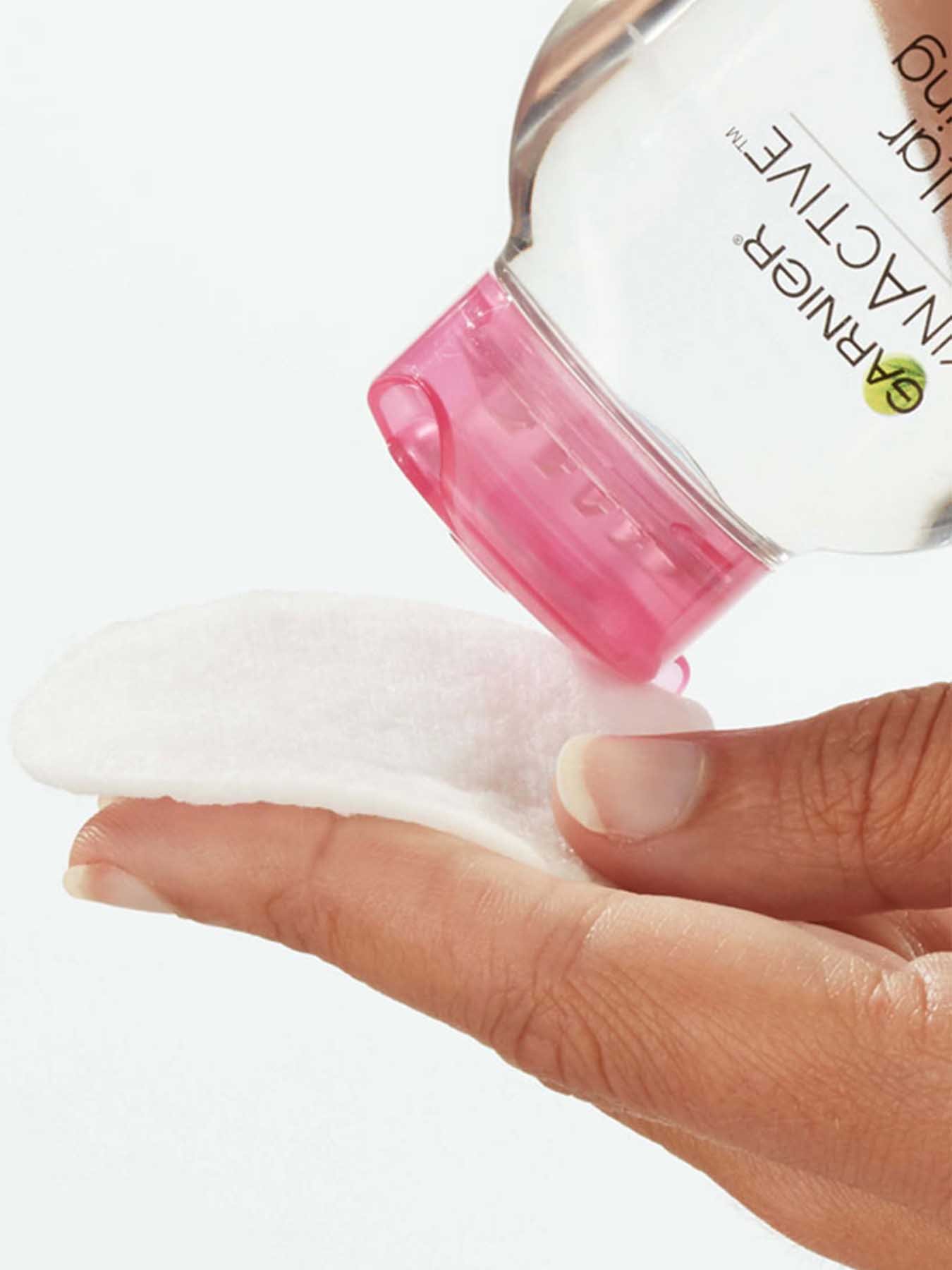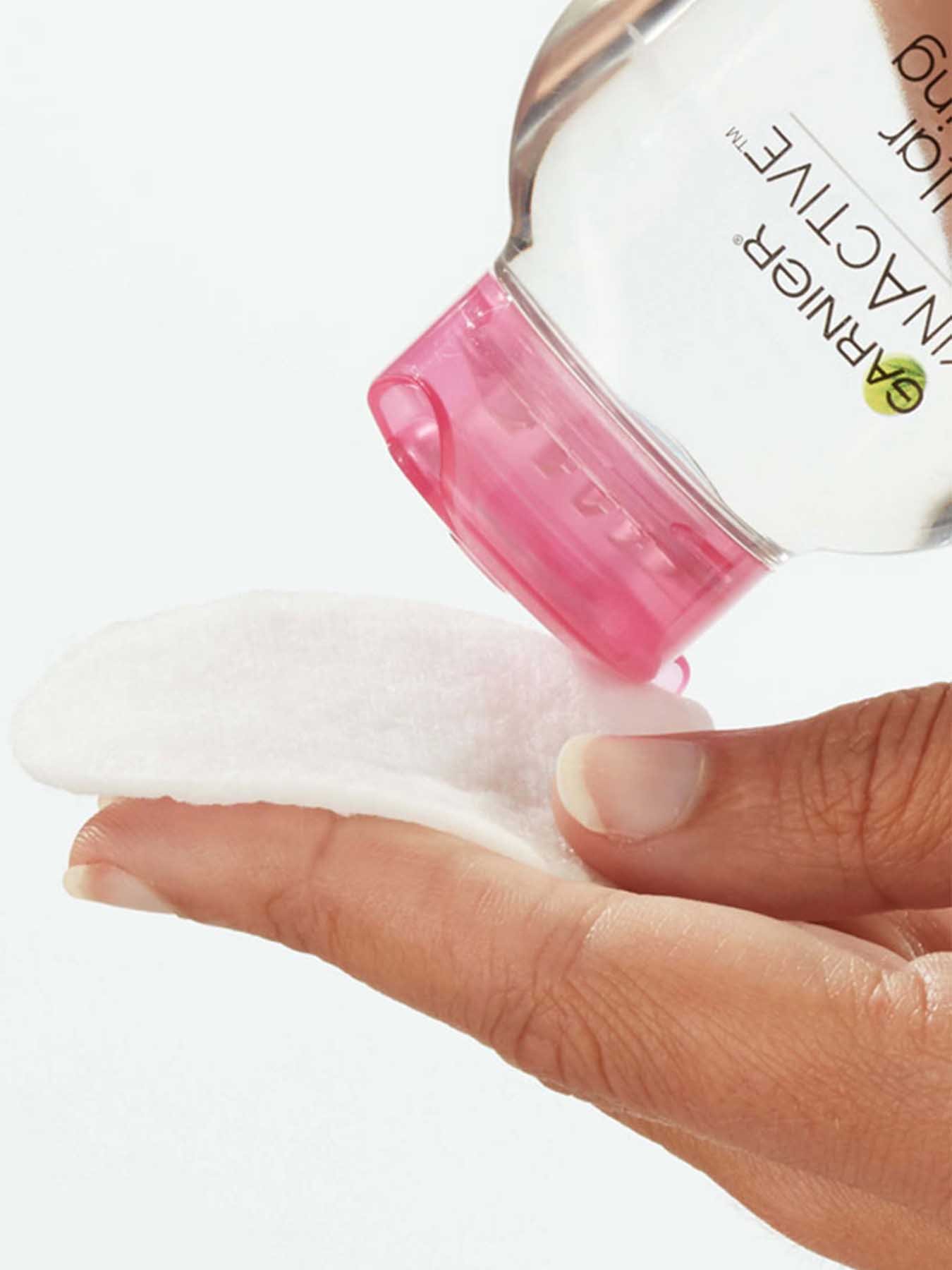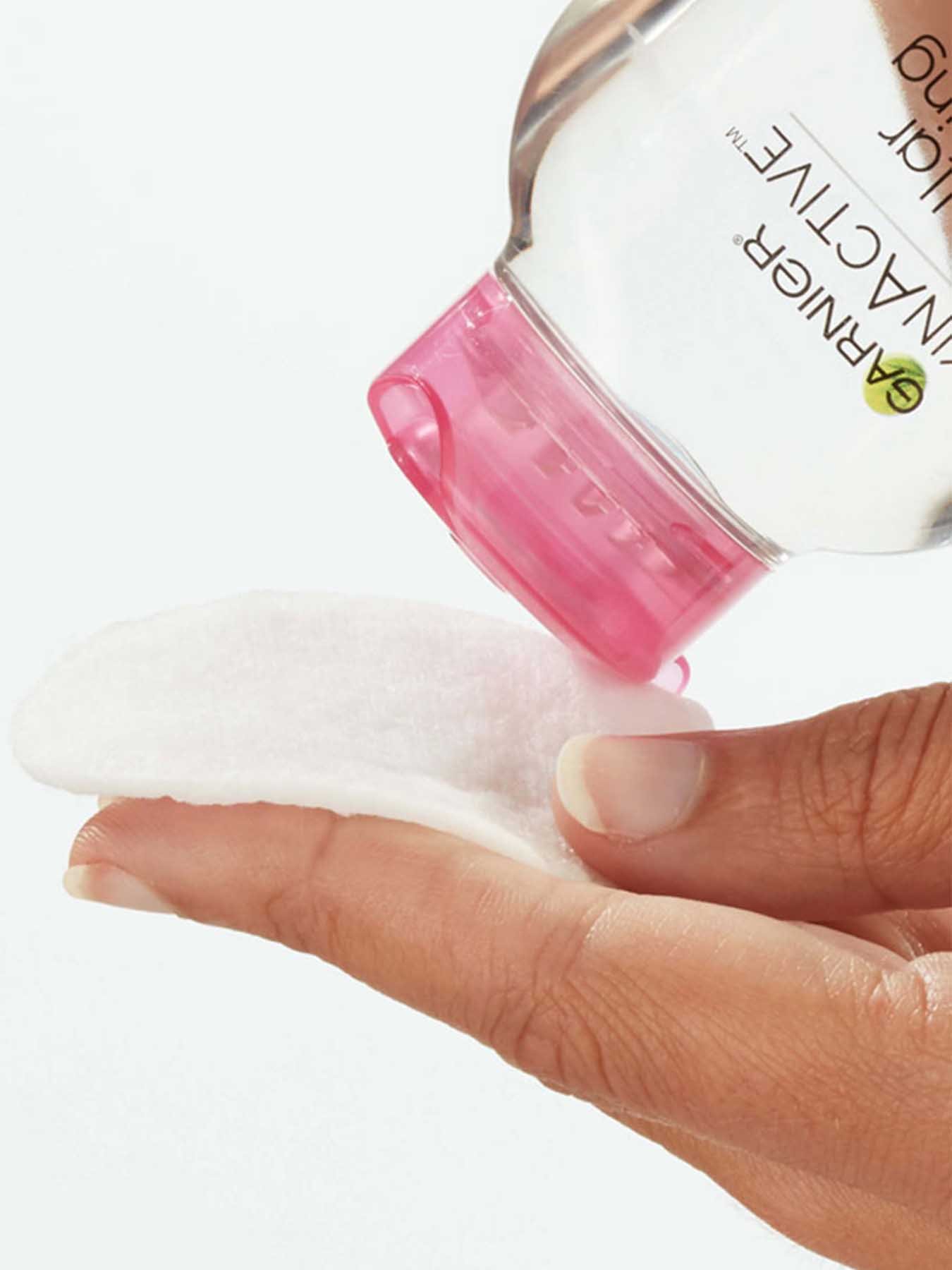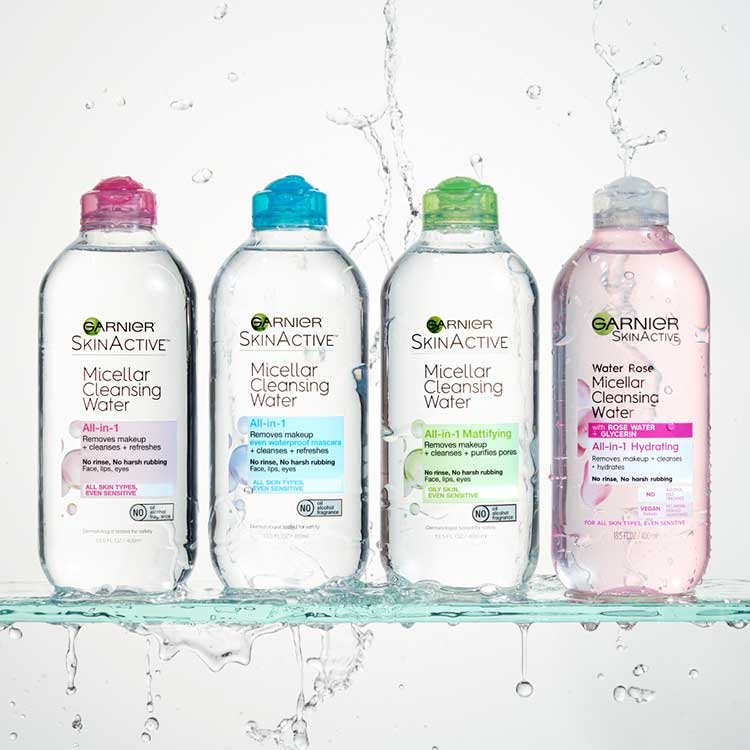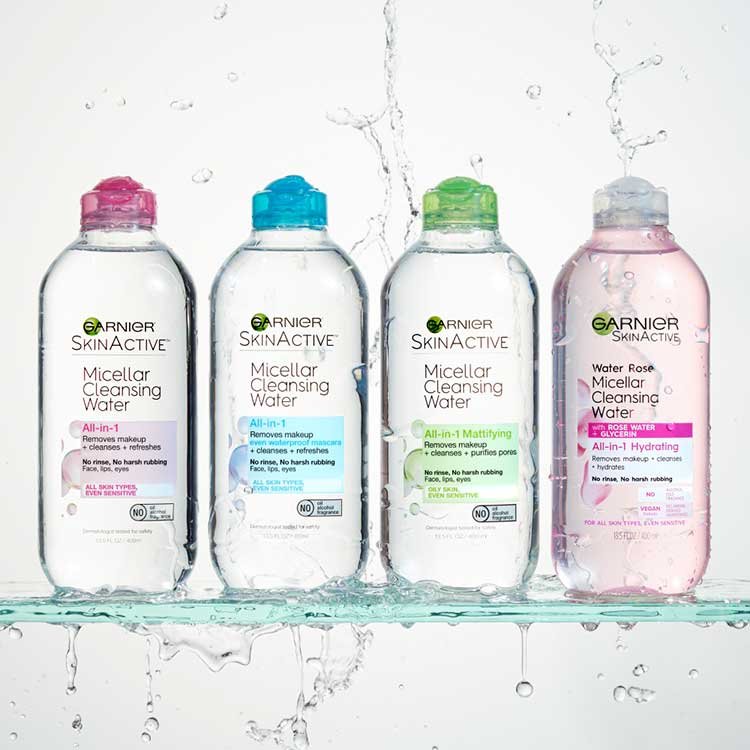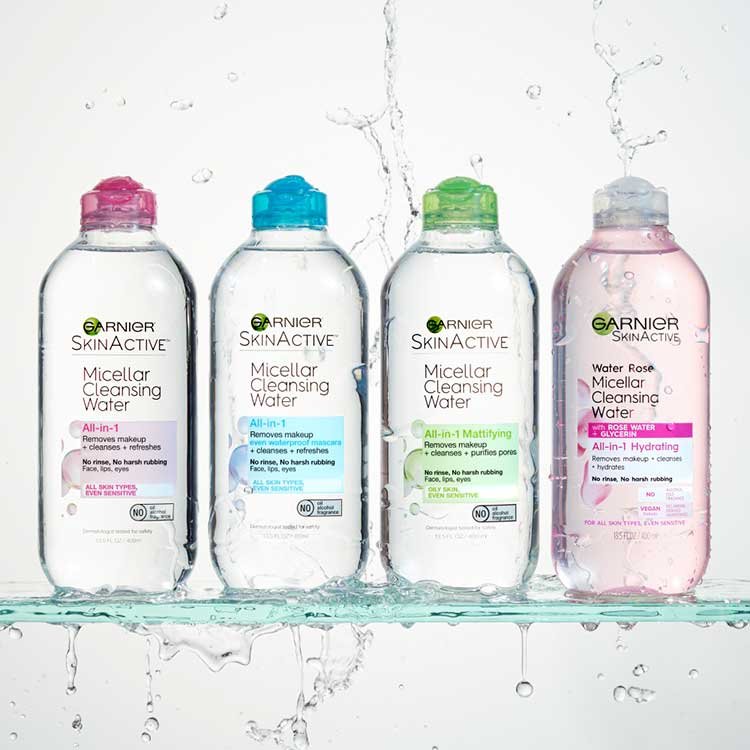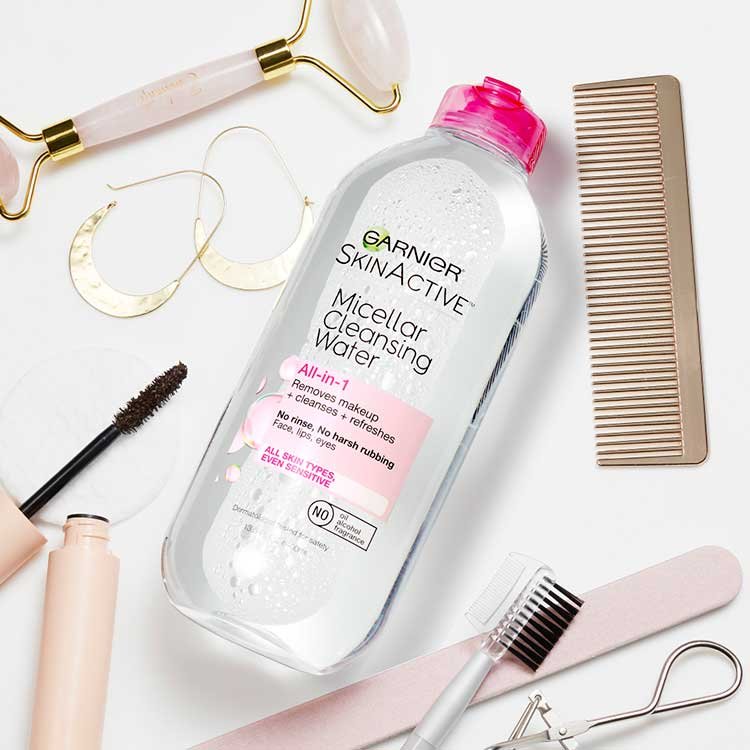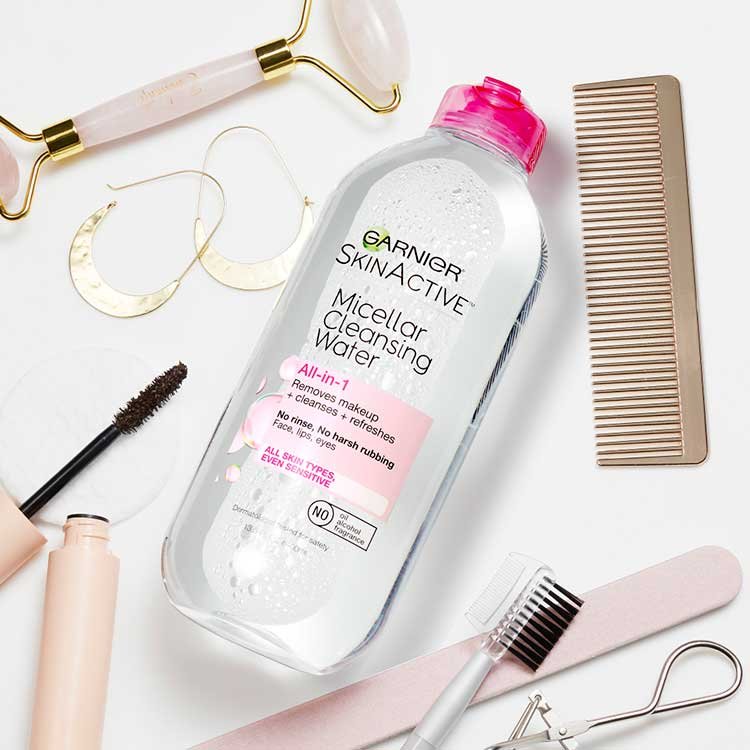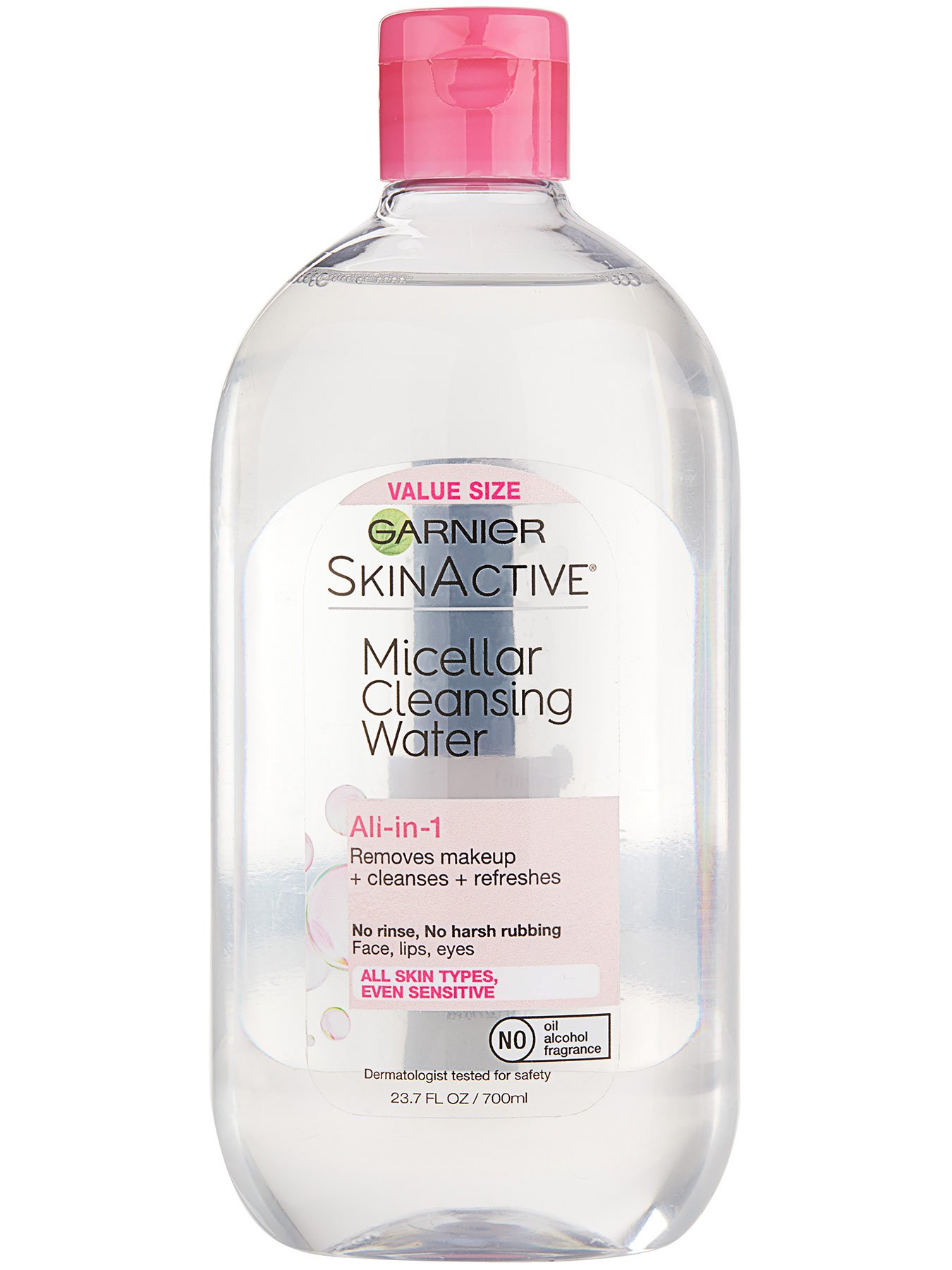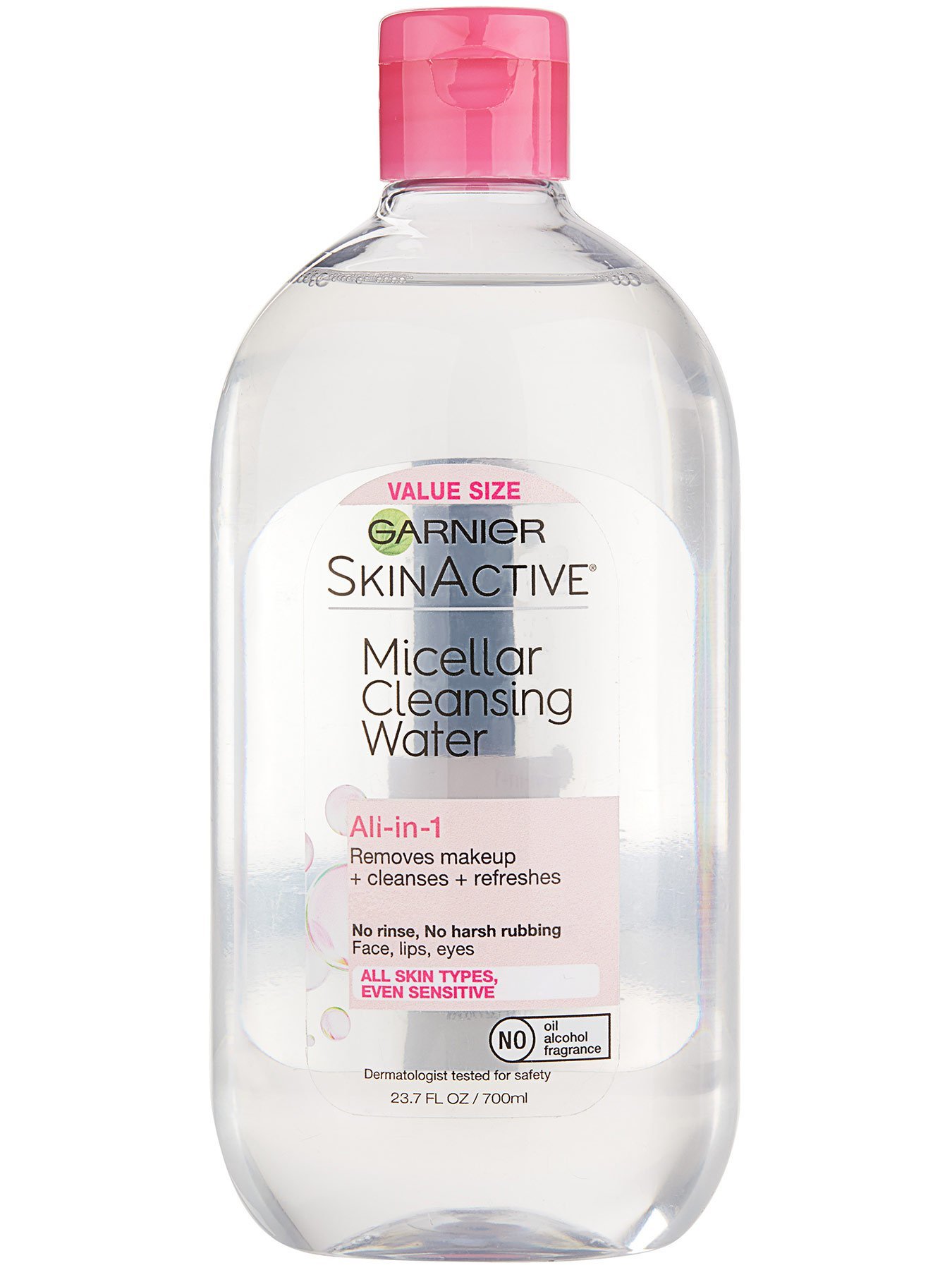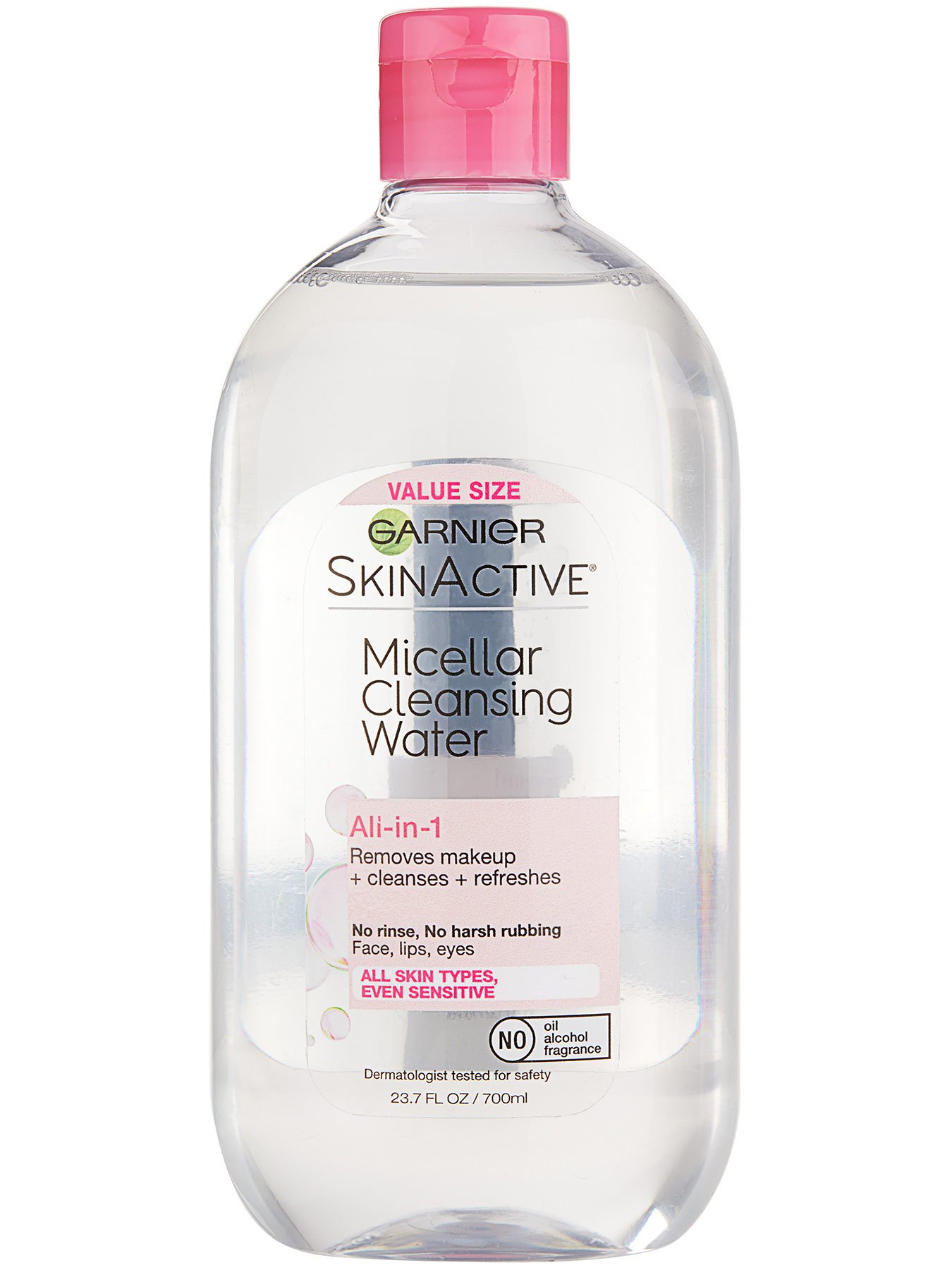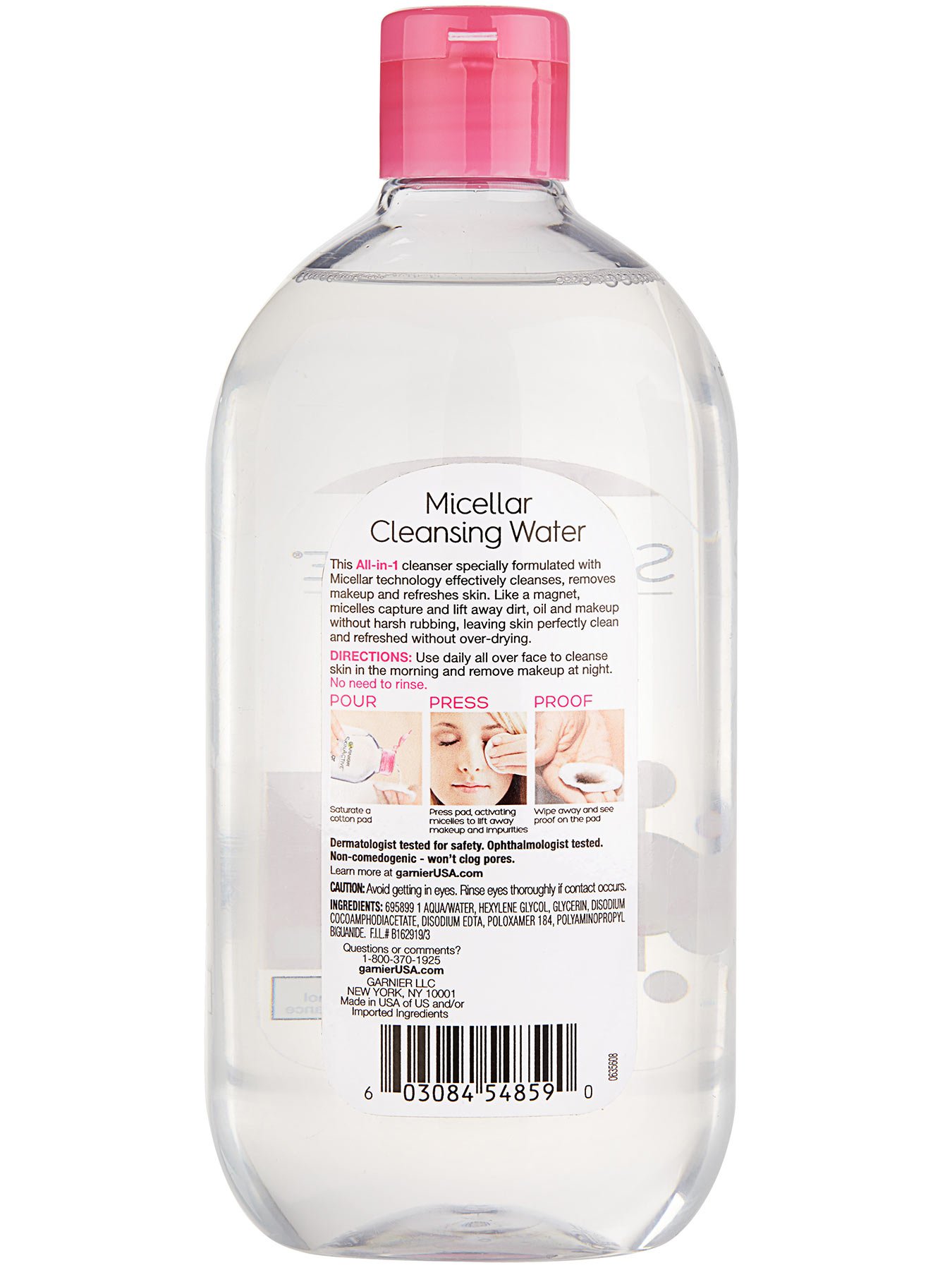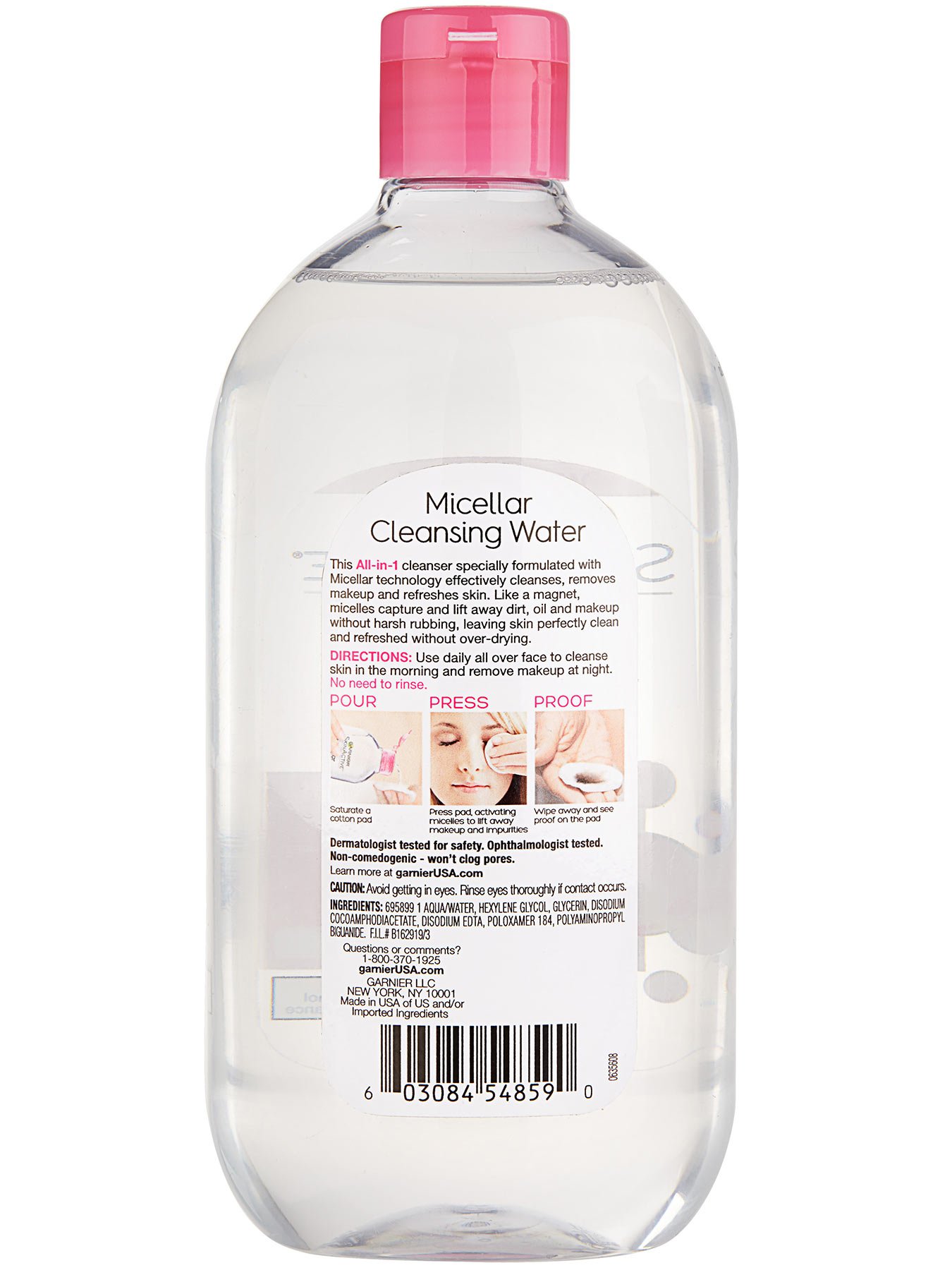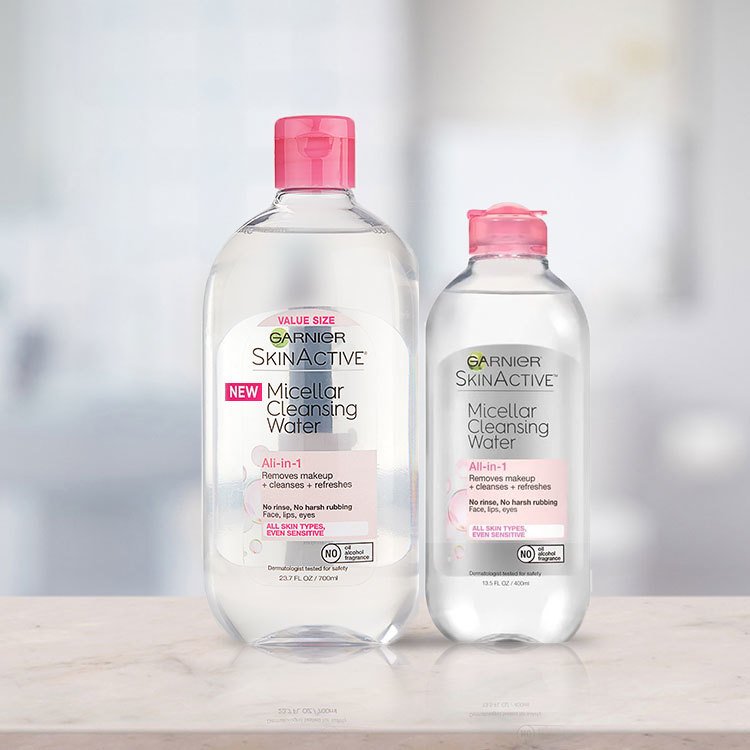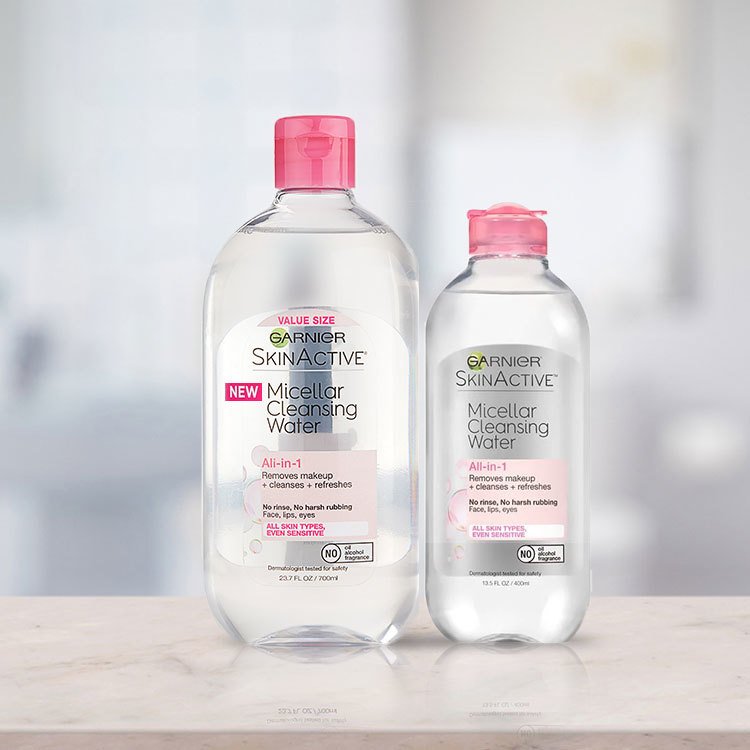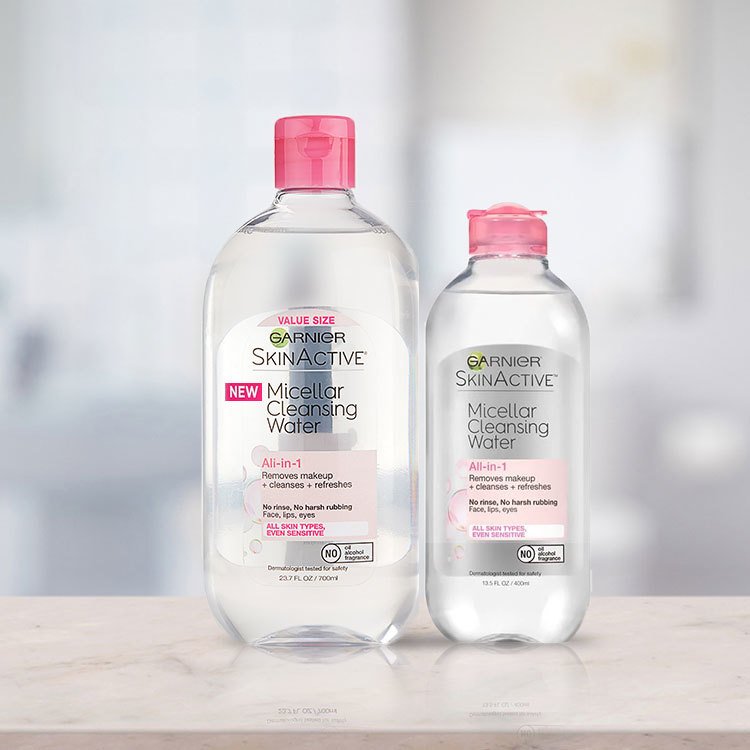 Garnier SkinActive
Micellar Cleansing Water All-in-1
Micellar Cleansing Water All-in-1
$8.99 MSRP
$11.99 MSRP
SENSITIVE SKIN
All-in-1 Cleanser & Makeup Remover. Cleanses + removes makeup + refreshes. No rinse, no harsh rubbing. For face, lips, and eyes.
PRODUCT INFORMATION:
This All-in-1 cleanser is surprisingly powerful yet gentle to skin. It is specially formulated to effectively cleanse, remove makeup, and refresh skin. Like a magnet, micelles capture and lift away dirt, oil and makeup without harsh rubbing, leaving skin perfectly clean, and refreshed without over-drying.
How to Use:
TO REMOVE EYE MAKEUP:
Hold pad over closed eyes for a few seconds, then gently wipe without harsh rubbing.

TO CLEAN SKIN & REMOVE FACE MAKEUP:
Gently wipe all over until skin is completely clean from makeup and impurities. Use daily, AM/PM. No need to rinse.
Ingredients:
AQUA / WATER, HEXYLENE GLYCOL, GLYCERIN, DISODIUM COCOAMPHODIACETATE, DISODIUM EDTA, POLOXAMER 184, POLYAMINOPROPYL BIGUANIDE, FIL B162919/3
No Hidden Nasties.
Specially formulated with no oil, sulfates, fragrance, parabens, or alcohol - it's all in the micelles that work like magnets to gently lift away excess dirt, oil, and makeup. Perfect for all skin types, even sensitive so you can enjoy a clean complexion with no harsh rubbing or rinsing.
Round Out Your Sensitive Skin Routine
Cleanse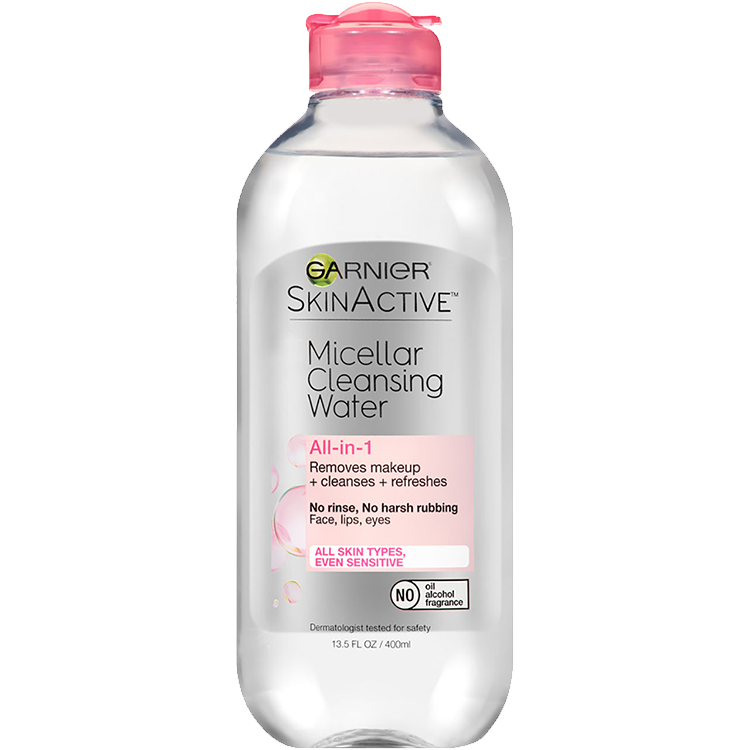 Garnier SkinActive
Micellar Cleansing Water All-in-1
All Skin Types, Even Sensitive
Moisturize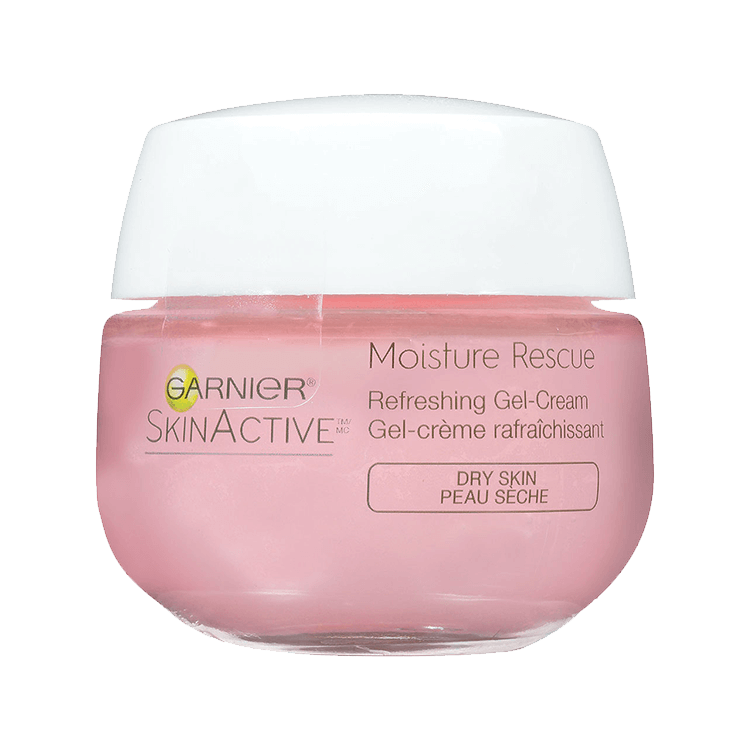 Garnier SkinActive
Moisture Rescue Refreshing Gel Cream for Dry Skin
Gel Cream Face Moisturizer for Dry Skin
Treat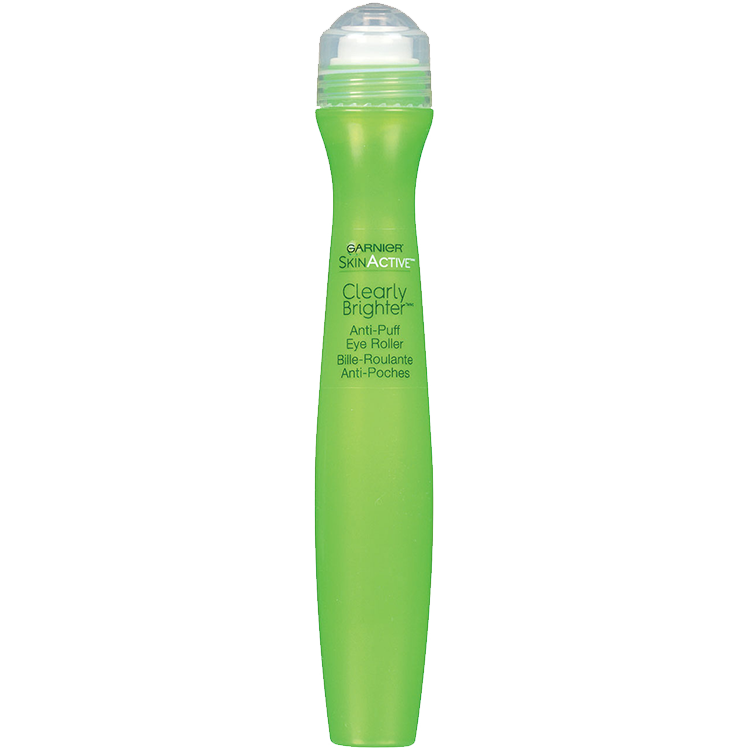 Garnier SkinActive
Clearly Brighter Anti-Puff Eye Roller
Under-Eye Puffiness Reducer
Refresh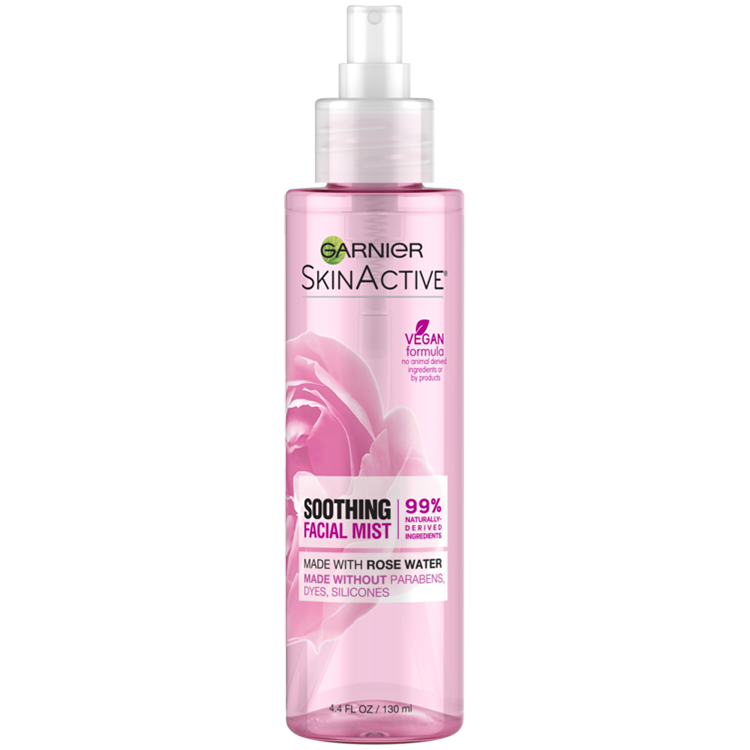 Garnier SkinActive
Soothing Facial Mist with Rose Water
Facial Mist
Rated

2

out of

5
by
nanorg
from
Garnier skinactive micellar cleansing water all-in-1 did jot turn out to be such a success story for me. I felt like the ingredients were a bit too weak for me and it felt like there was more regular water than anything else in there.
Date published: 2019-11-13
Rated

5

out of

5
by
jazzylin
from
Has a great effect at the end. Does not work well with dark hair colours like dark black. Might have to use it a good couple of times for the colour to really show. The price is affordable and would would maybe once or twice again.
Date published: 2019-11-12
Rated

5

out of

5
by
michellemybelle121a4
from
I love this stuff! I used to leave my makeup on at night because removing eye makeup was such a chore, but now just a few swipes with a cotton pad and micellar water and it's GONE!
Date published: 2019-11-12
Rated

4

out of

5
by
ttayyx
from
Great makeup remover as well as just a normal face cleanser. Very easy on the skin and a good price! Garnier SkinActive Micellar Cleansing Water All-in-1
Date published: 2019-11-12
Rated

5

out of

5
by
karimaha661d
from
Heard great things about this product so I had to try it. It does work well I use it alongside my make up eraser and it definitely gets your make up off and you dont have to use a lot.
Date published: 2019-11-12
Rated

5

out of

5
by
morgank31
from
I LOVE THIS STUFF! Way better than makeup wipes! Listen to me! Does not make your face feel oily when it after using. It feels like literal water but it removes your makeup so very well!
Date published: 2019-11-12
Rated

2

out of

5
by
sabrinas4e3f
from
It was good to get the majority of the makeup off, but it does NOT take off everything especially mascara and foundation. Will not buy again.
Date published: 2019-11-12
Rated

5

out of

5
by
libbyd939e
from
love this stuff! It's the only Micellar water i really use, but it works like a charm on getting stubborn lash glue, mascara and eyeliner off!
Date published: 2019-11-12