Micellar Cleansing Water
America's #1 Micellar Water. Cleanse, remove makeup and soothe, all-in-1 .

Discover Micellar Cleansing Water
Formulated with micelles that gently lift makeup and impurities from skin. This all-in-1 cleanser, specially formulated with no oil, no alcohol, and no fragrance, is perfect for all skin types, even sensitive. No rinsing or harsh rubbing required.
The Micellar Difference
The micelle molecules in Micellar Cleansing Water cluster together to lift dirt, oil, makeup, and impurities on contact. No rinsing, no harsh rubbing—it's an entirely different way to cleanse.
Traditional Cleansers
The cleansing molecules in traditional cleansers work alone to dissolve makeup so you have to rub your face harshly and rinse with water to completely clean your skin.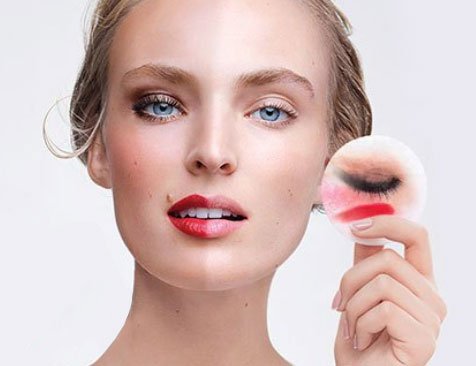 The Essence of Micellar
No rinsing or harsh rubbing
No oil, no alcohol, no fragrance
Cleanses skin gently
Formulated for all skin types, even sensitive
Leaves skin feeling refreshed
Micellar Foaming Face Wash
Garnier Micelle technology is now available in an all-in-1 rinse off gel cleanser. The formula gently foams as micelles remove makeup and impurities like a magnet. Ultra-gentle and fragrance-free, it's safe for all skin types, even sensitive
Micellar For Any Lifestyle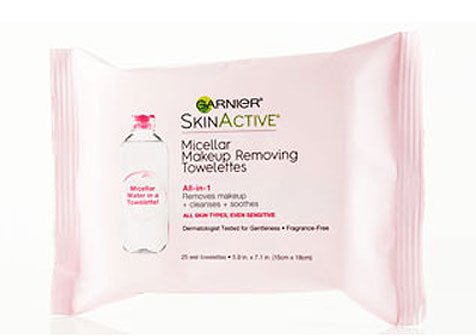 Micellar On-The-Go
Now you can have the power of Micellar technology on-the-go! Cleanse and remove makeup 24/7 with new Micellar Cleansing Water Towelettes and travel sizes that fit your lifestyle, and in your favorite bag.
Shop Now
Lifts Waterproof Makeup Like a Magnet
To gently remove even your most stubborn makeup, reach for the blue Micellar bottle. It is specially formulated to effectively dissolve waterproof makeup while leaving the skin cleansed and refreshed.
Shop Now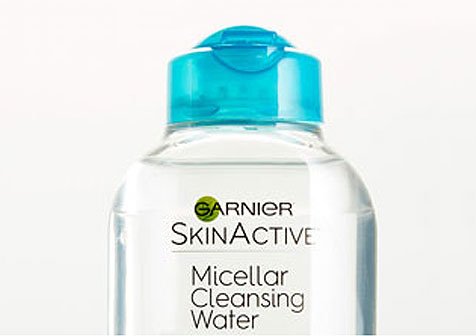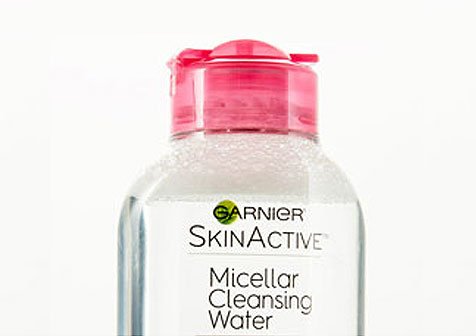 Clean by Day, Clean by Night
Try Micellar All-in-1 Water as a cleanser in the morning and a makeup remover at night. This All-in-1 cleanser removes makeup and leaves skin clean and refreshed all day
Shop Now
Pour Generously
Saturate a cotton pad with Micellar Cleansing Water.
Press Gently
Hold the pad firmly on your skin before wiping lightly. No harsh rubbing required.
See Proof Instantly
Remove the pad to reveal clean, refreshed skin. No rinsing necessary.