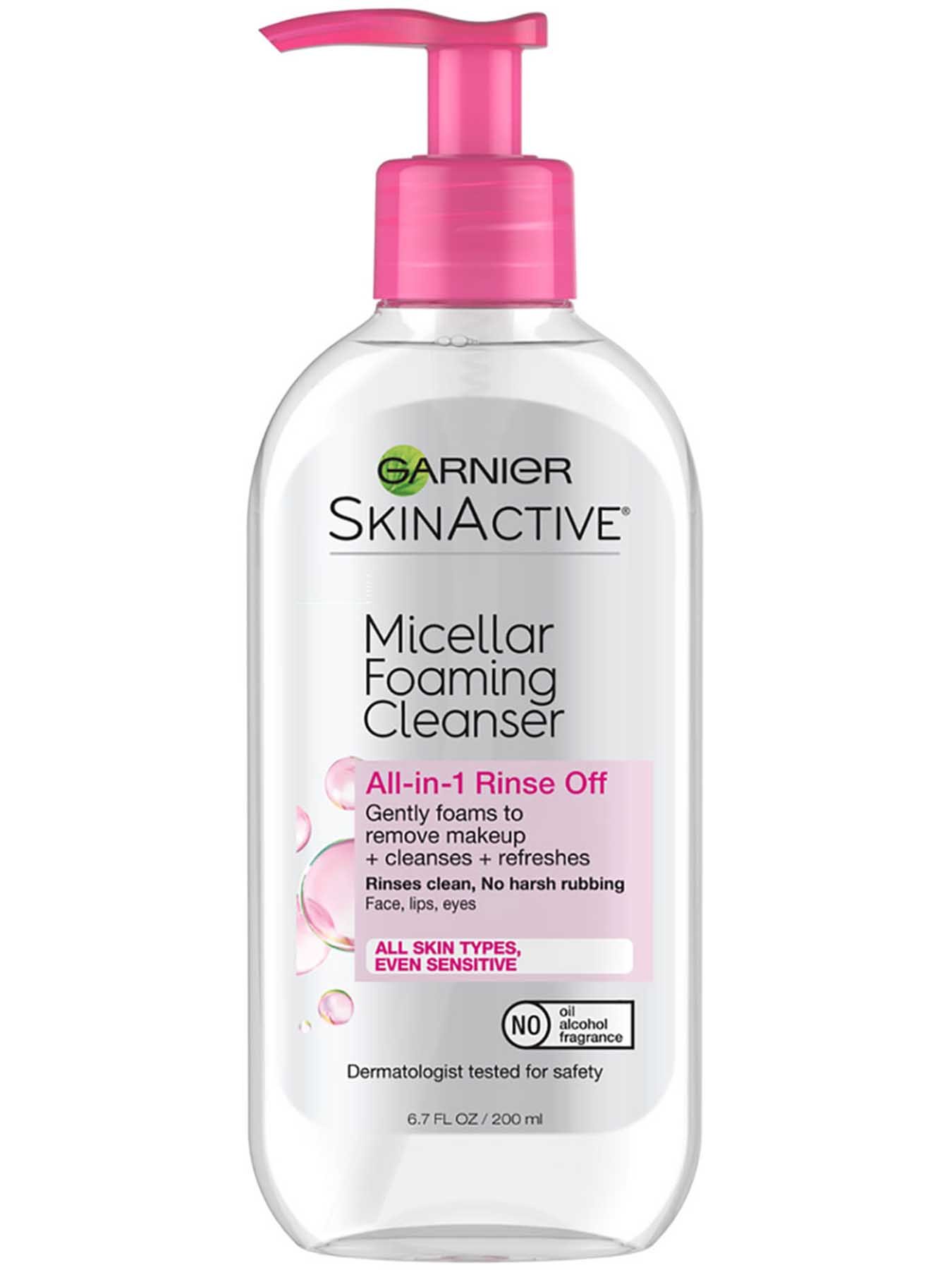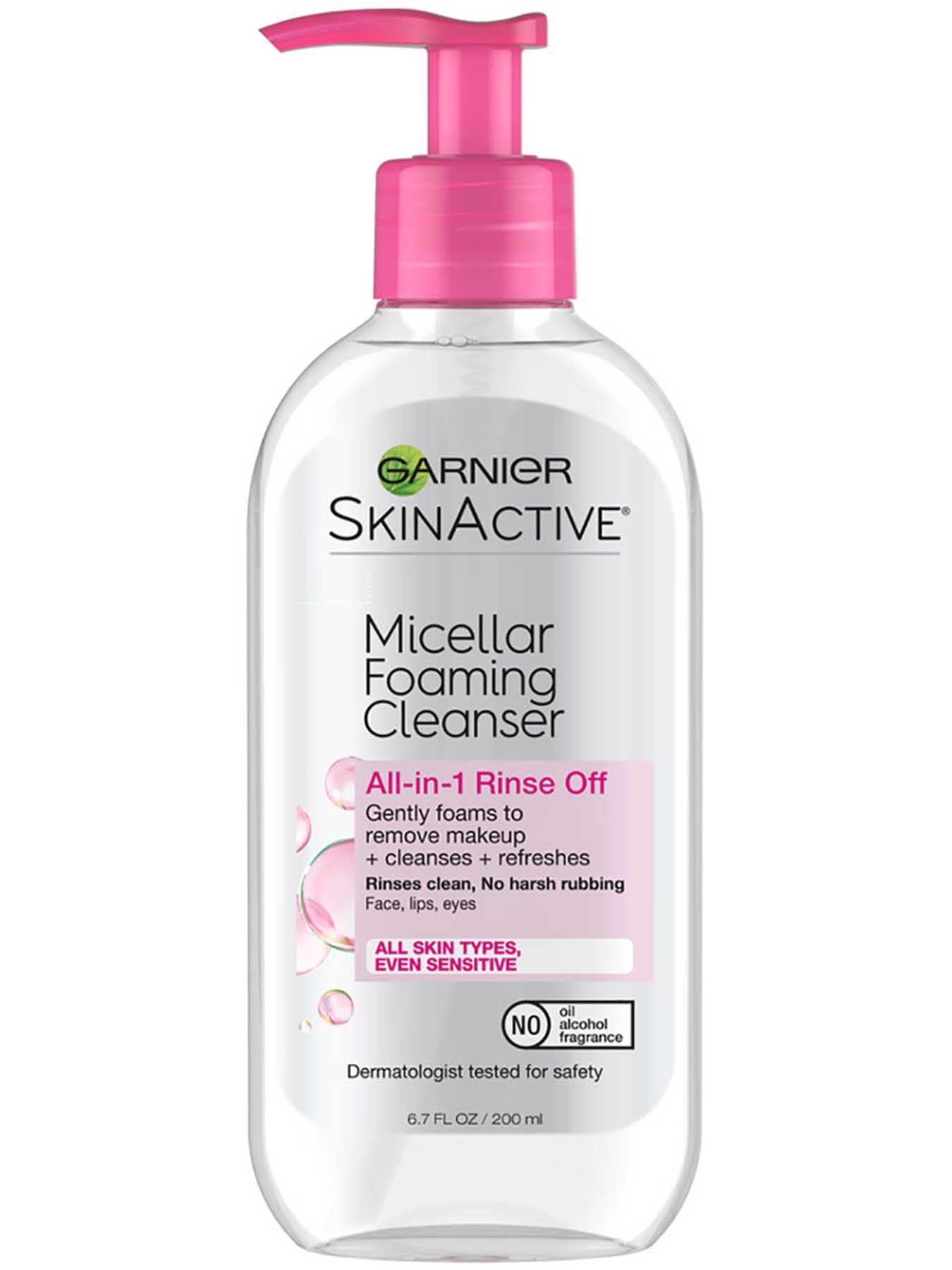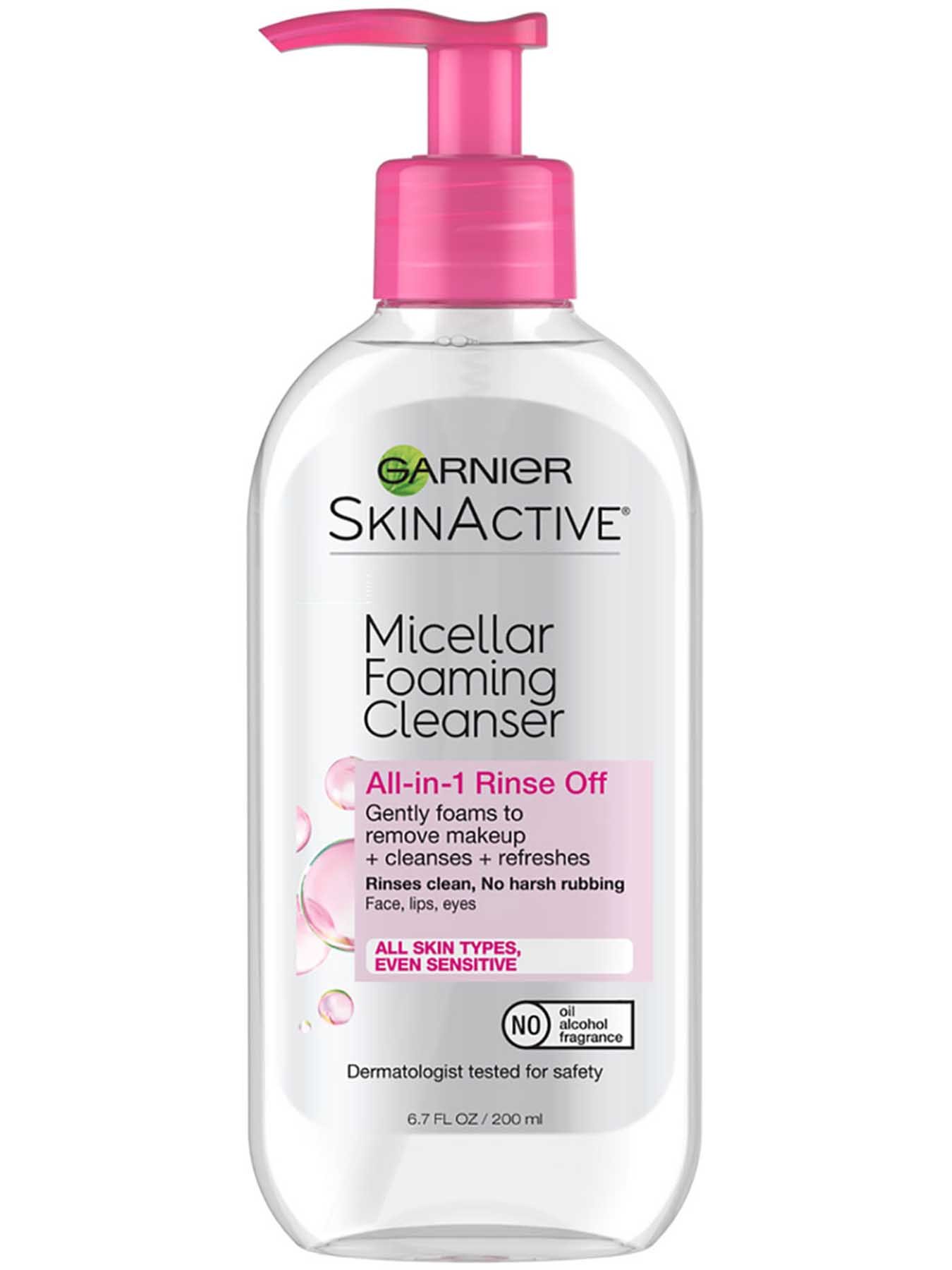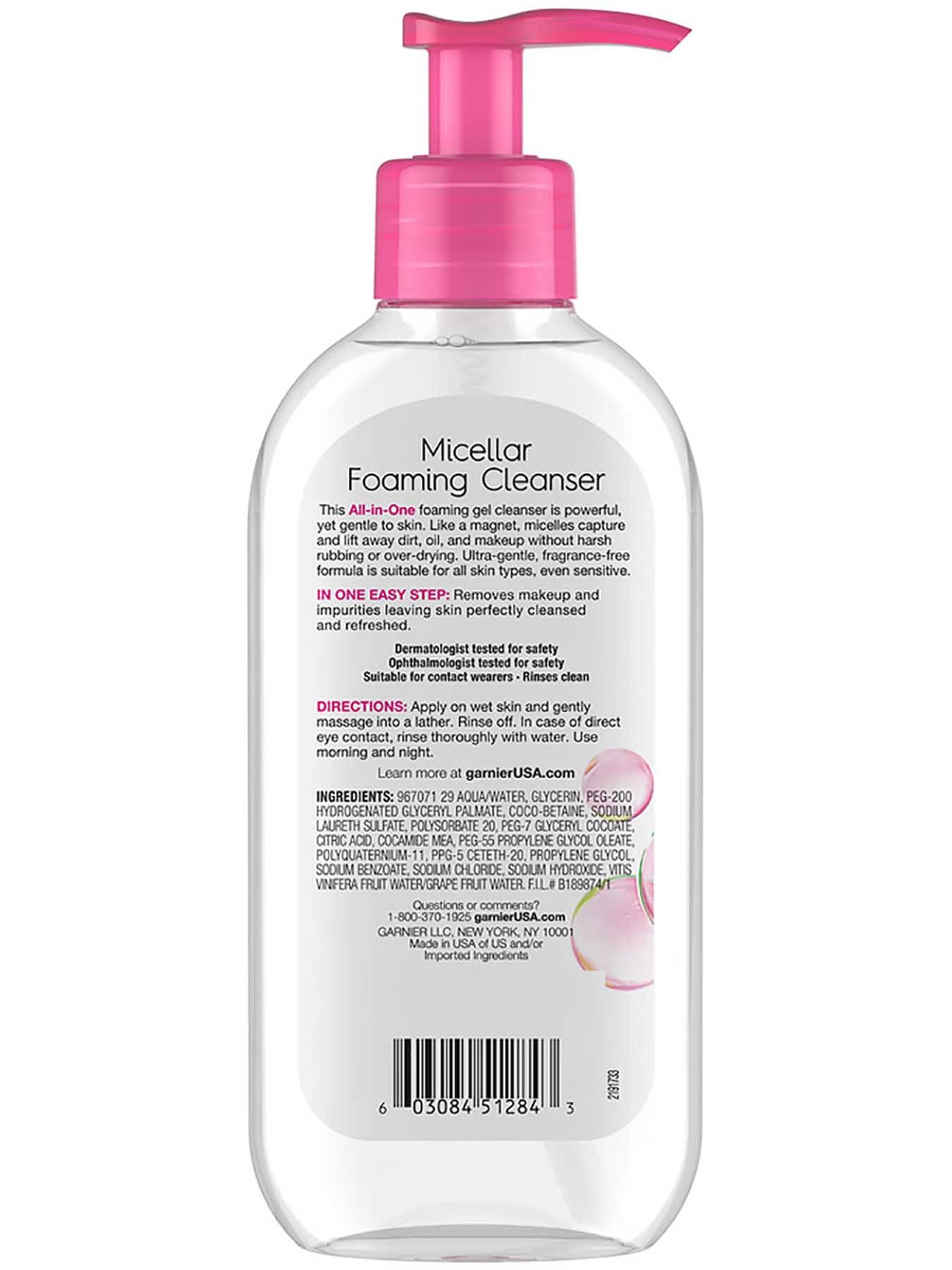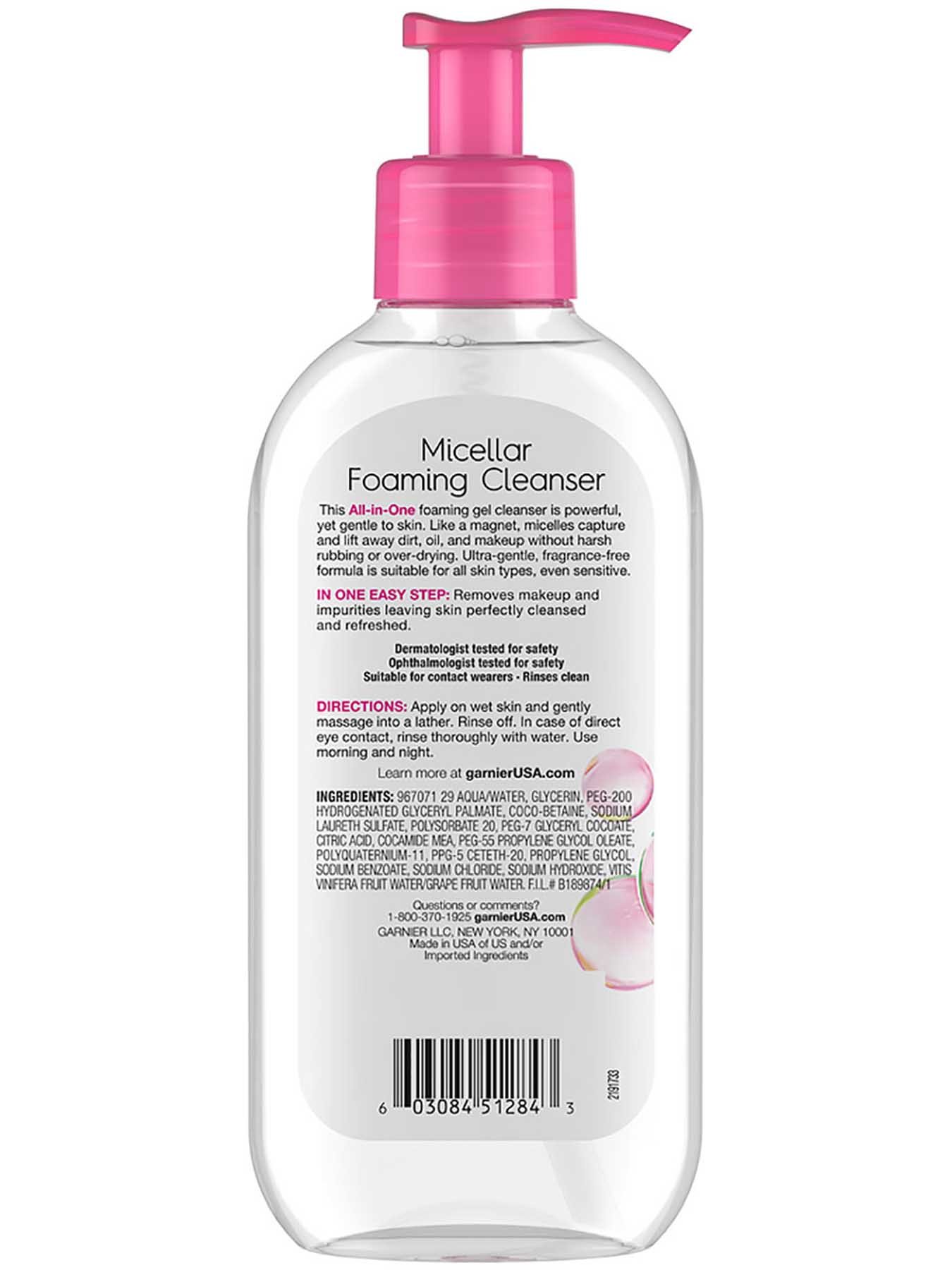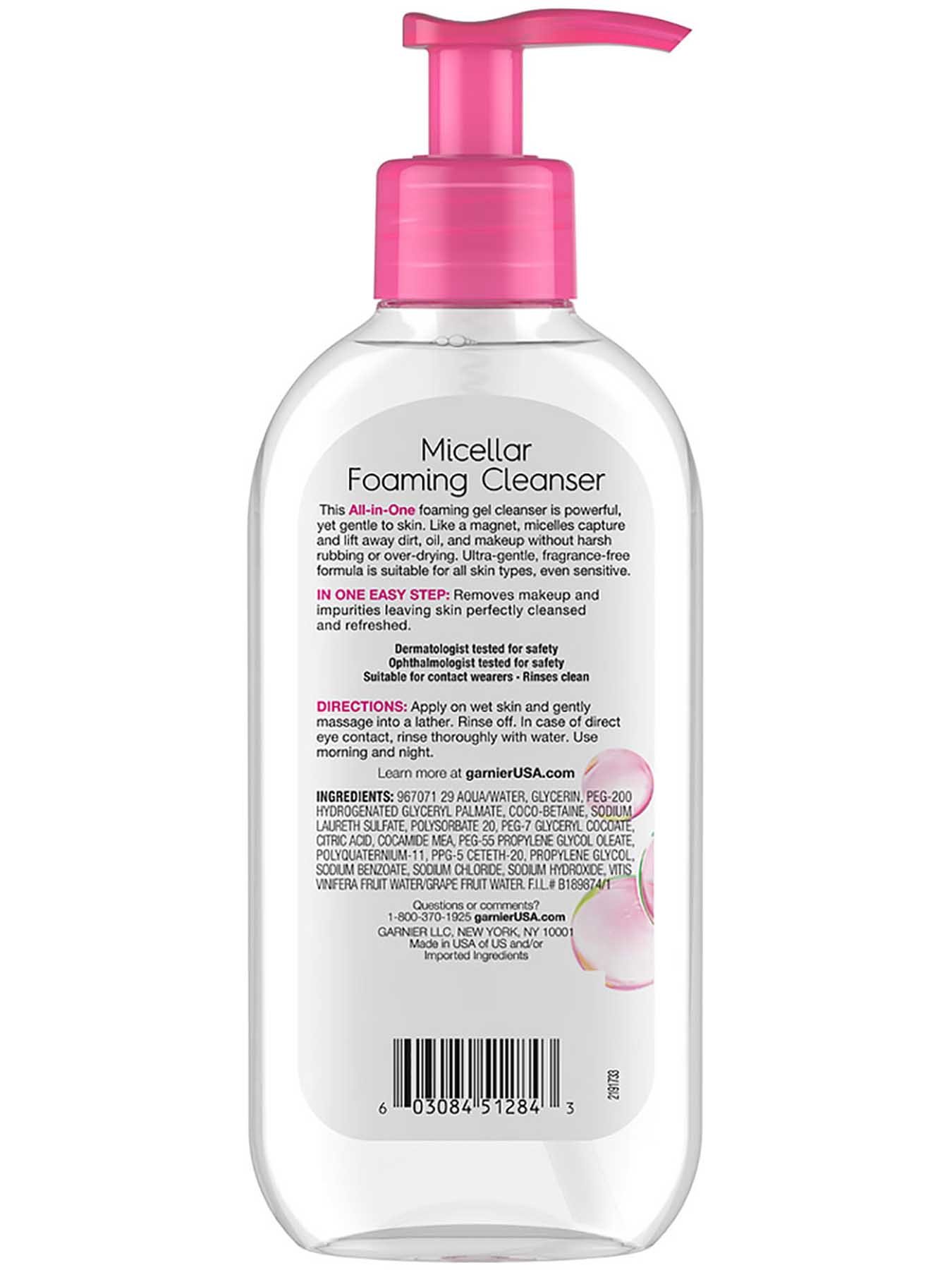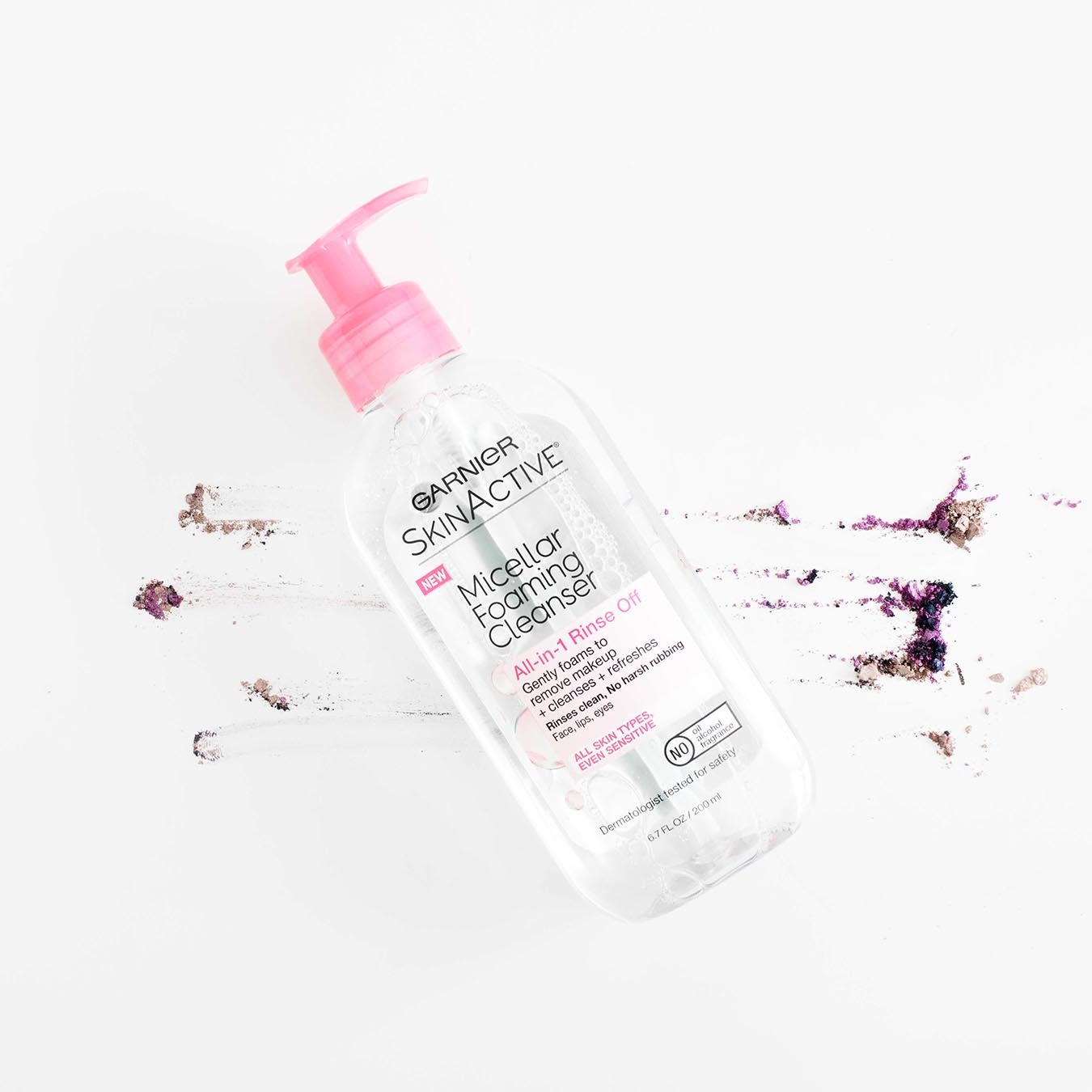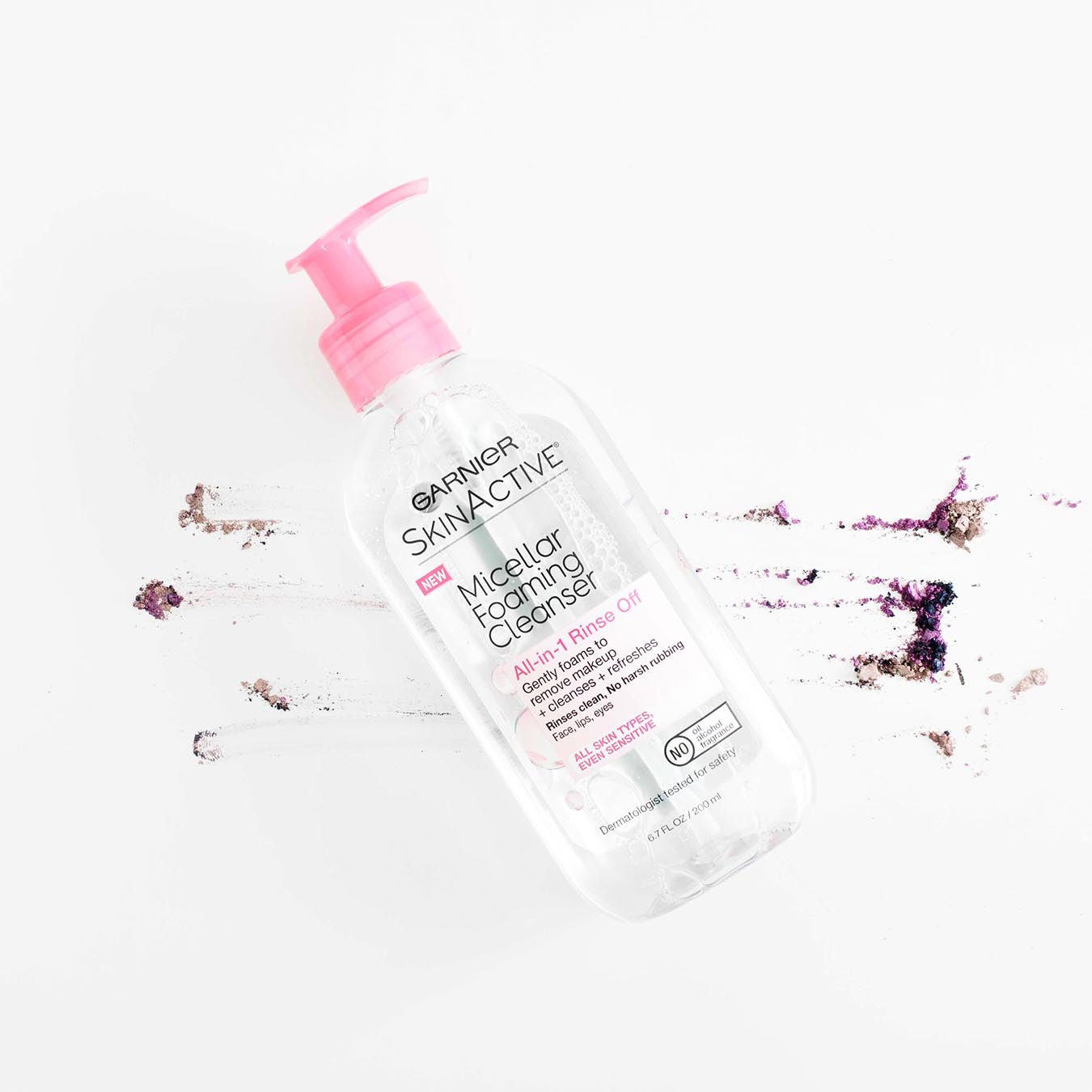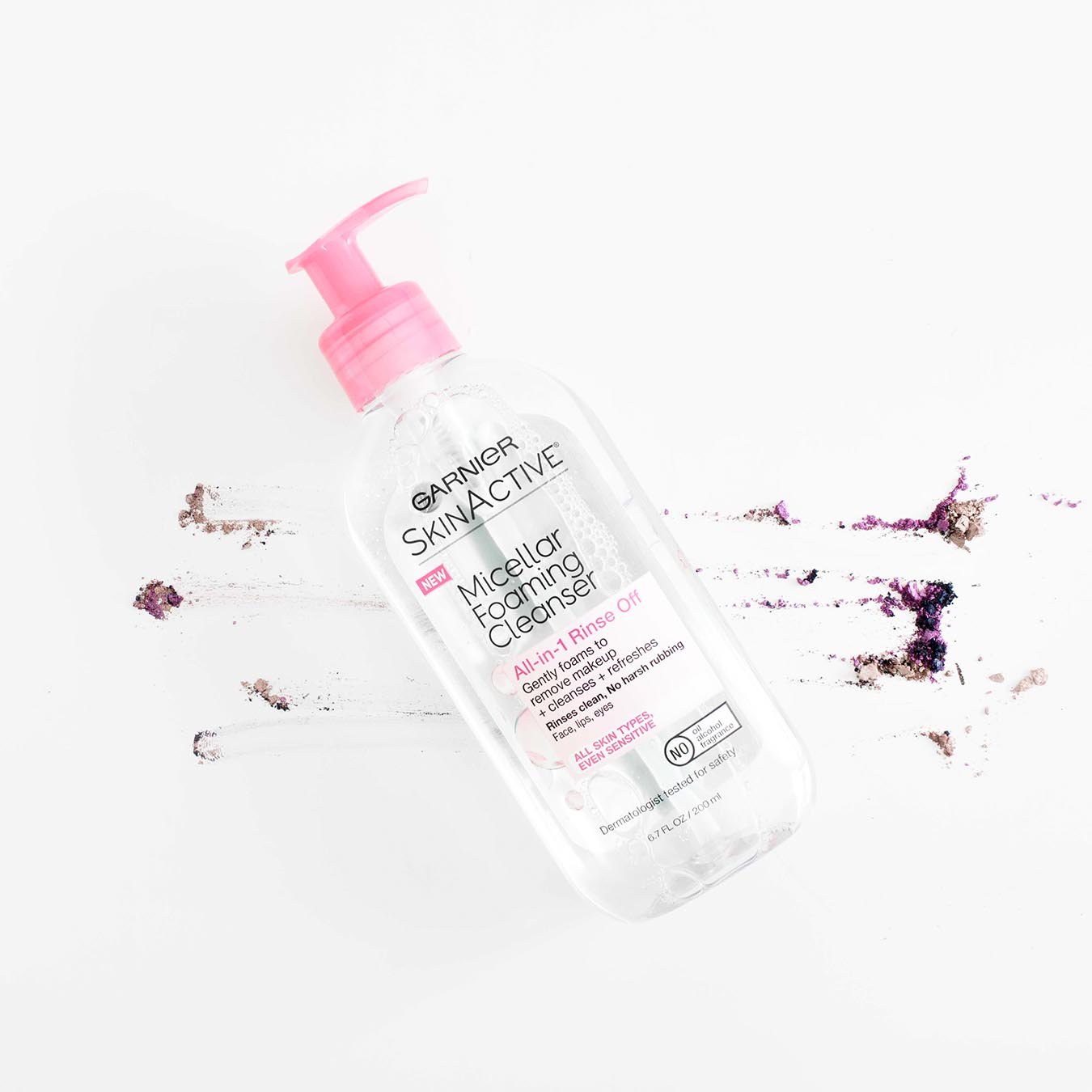 Micellar Foaming Gel Cleanser
Garnier SkinActive
$8.99 MSRP
This All-in-One foaming gel cleanser is powerful, yet gentle to skin.
PRODUCT INFORMATION:
This All-in-One foaming gel face wash is powerful, yet gentle to skin. Like a magnet, micelles capture and lift away dirt, oil, and makeup without harsh rubbing or over-drying. Ultra-gentle, fragrance-free formula is suitable for all skin types, even sensitive. In one easy step, it gently foams to remove makeup and impurities leaving skin perfectly cleansed and refreshed. Rinses clean with no harsh rubbing. 97% agree Micellar Foaming Face Wash leaves skin perfectly clean.
How To Use:
Apply on wet skin and gently massage into a lather. Rinse off. In case of direct eye contact, rinse thoroughly with water. Use morning and night.
Ingredients:
967071 29 AQUA/WATER, GLYCERIN, PEG-200 HYDROGENATED GLYCERYL PALMATE, COCO-BETAINE, SODIUM LAURETH SULFATE, POLYSORBATE 20, PEG-7 GLYCERYL COCOATE, CITRIC ACID, COCAMIDE MEA, PEG-55 PROPYLENE GLYCOL OLEATE, POLYQUATERNIUM-11, PPG-5 CETETH-20, PROPYLENE GLYCOL, SODIUM BENZOATE, SODIUM CHLORIDE, SODIUM HYDROXIDE, VITIS VINIFERA FRUIT WATER/GRAPE FRUIT WATER. F.I.L.# B189874/1
Rated

5

out of

5
by
Mandyloveshippos
from
The Only Facewash for Me!!!
I cannot tell you how much I LOVE this facewash! I just used it for the first time and it removed all of my waterproof eyeliner and mascara so easily. My skin felt so silky smooth and soft after just one use. Thank you Garnier!!!!!
Date published: 2019-11-08
Rated

5

out of

5
by
rmb1221
from
I love this cleanser!!!
This cleanser is excellent!!! It takes off all my make up and doesn't irritate my very sensitive skin. I love having this alternative of a rinse-off cleanser. I have not noticed a smell with this, as other reviewers have mentioned. I think this is one of the best cleansers I've ever used. Please make this foaming version in a travel size.
Date published: 2019-10-01
Rated

1

out of

5
by
ecflagcorp
from
Terrible Smell!
I honestly don't know if this product works because after I put one pump into my hands and begin to massage it onto my face, the smell made me think I was rubbing plastic all over my face! It was horrible! I instantly threw it in the trash and grabbed my husbands face wash...I couldn't take it. If it smelled that much like plastic, the ingredients sure aren't doing my skin any good!
Date published: 2019-09-25
Rated

1

out of

5
by
Aligirl
from
Your product SUCKS
Doesn't remove any makeup - it's water in a pump bottle!
Date published: 2019-09-05
Rated

5

out of

5
by
MrsHoman
from
Removes Makeup Easily
I'm not sure what all the negative reviews are about this product not removing makeup. I wear L'oreal foundation and it removed ALL of my makeup very easily. It did not dry out my skin and I have dry sensitive skin. People have complained that it isn't foamy enough....well it isn't bar soap and it does not foam like bar soap or foam like other harsh cleansers. It is a light foam. I will never use anything but this. I also use the rose water micellar water on my face after I use the foaming wash and then I use the rose water cream. Since I have been using theses products I have had nice moisturized clear skin. This cleanser does what it claims to do!!!!!
Date published: 2019-03-29
Rated

1

out of

5
by
Navi2019
from
Does not remove makeup
I bought this product from Walmart as I was looking for a good facewash, the label of this product is quite MISLEADING because it did not remove my makeup at all. I am extremely upset and angry since I lost its receipt I cannot return and get another brand. DOES NOT REMOVE MAKEUP AS IT CLAIMS TO DO SO!
Date published: 2019-02-18
Rated

5

out of

5
by
lexie35
from
A breathe of fresh air
I bought this a few weeks ago and I'm so thankful I did! It has been so lightweight and hasn't dried my skin out, nor made it oily. I've been looking for a product like this for months now, that gets the job done, but doesn't hurt my skin and this is perfect!!
Date published: 2019-01-29
Rated

3

out of

5
by
Mary_23
from
Lightweight Cleanser
I recently purchased this cleanser after seeing reviews for the regular Miscellar gel cleanser. When I put it on I had to rub my face very roughly before any foam would appear. Even then, the foam wasnt super foamy, I felt like I could get more foam from a bar soap or regular face wash. Despite this, it didnt dry my skin out and felt very lightweight. It did an okay job of cleaning off my makeup and didn't irritate my very sensitive skin. I think this product would be good for people who wear light makeup.
Date published: 2018-10-27