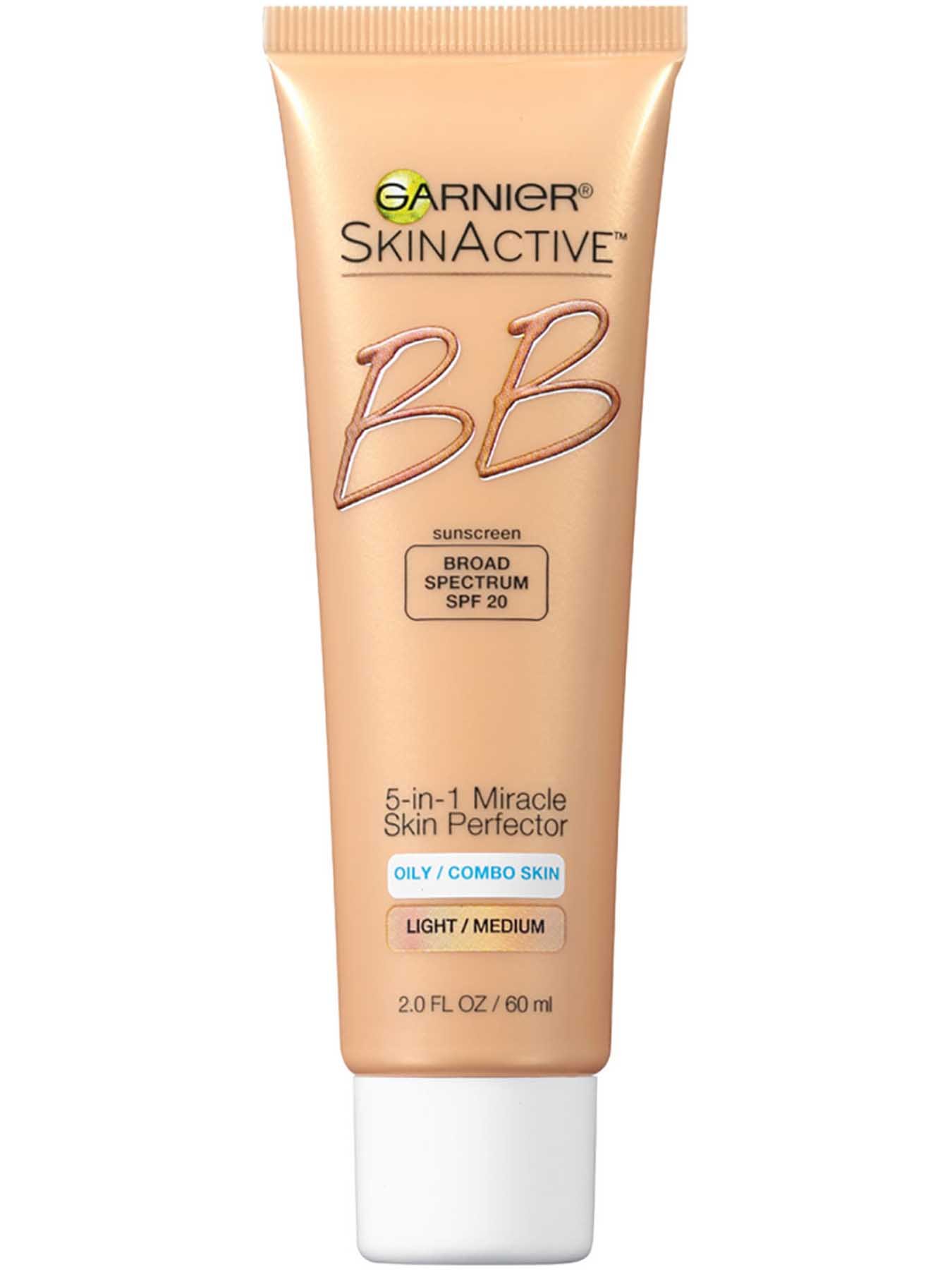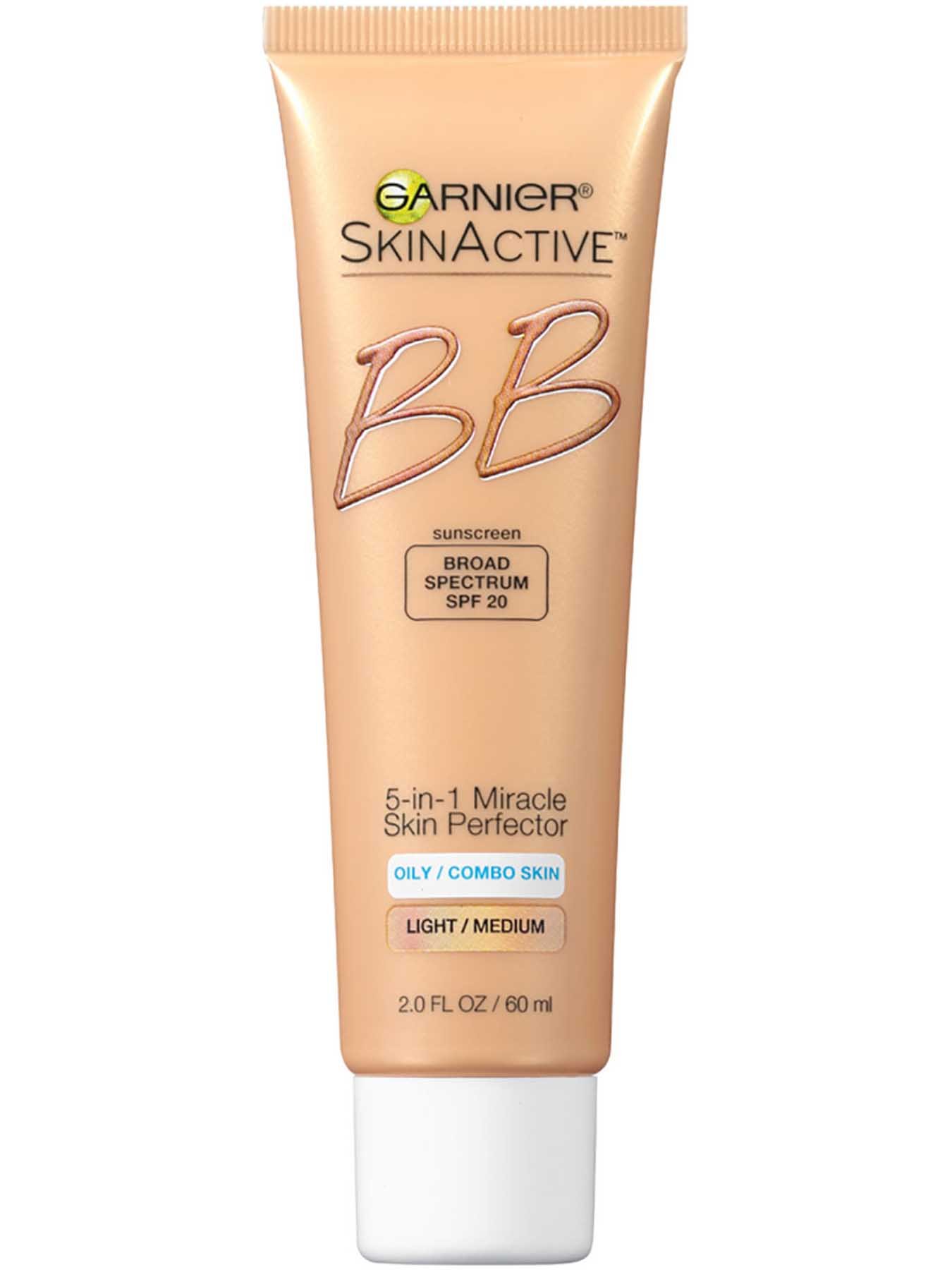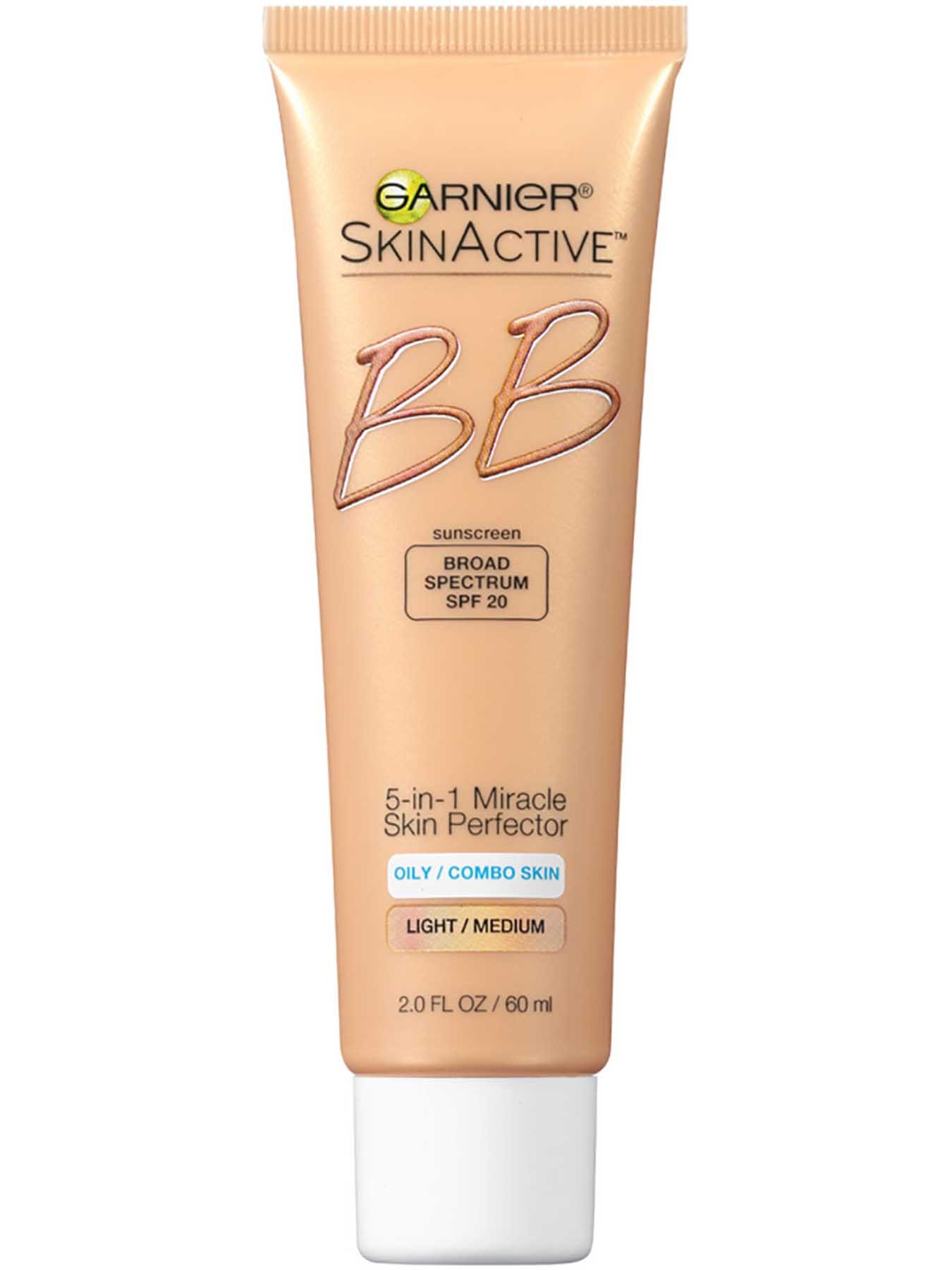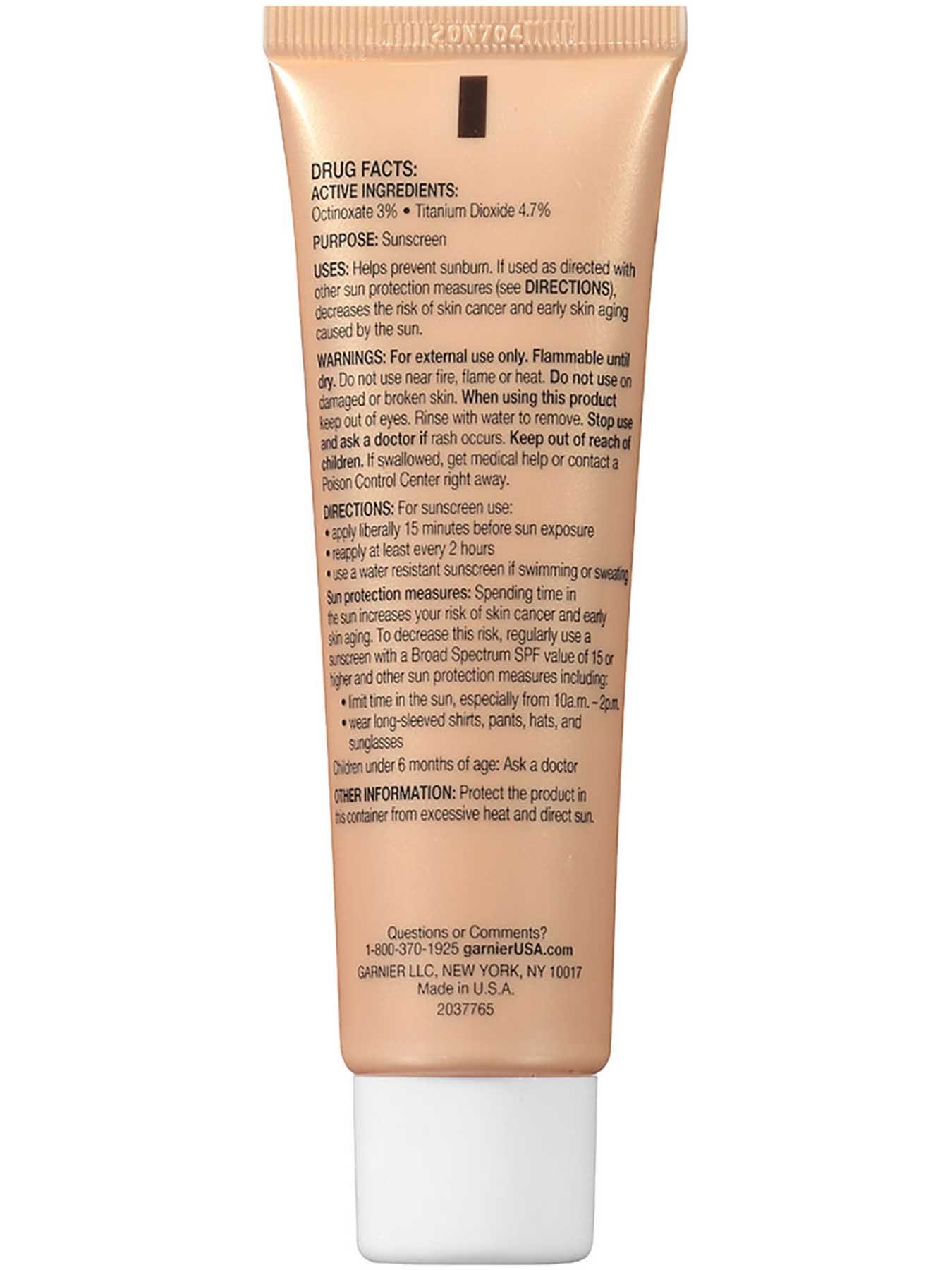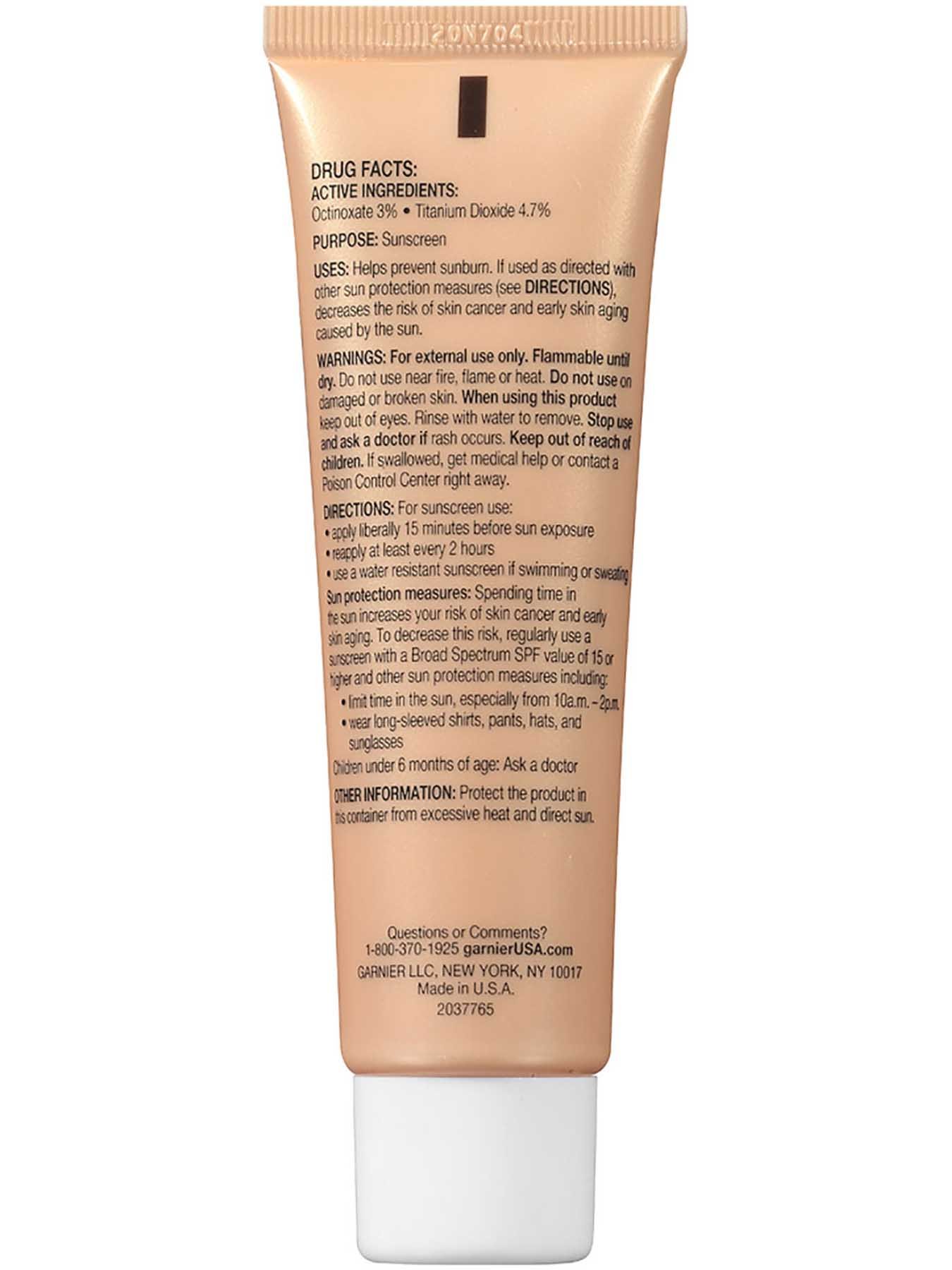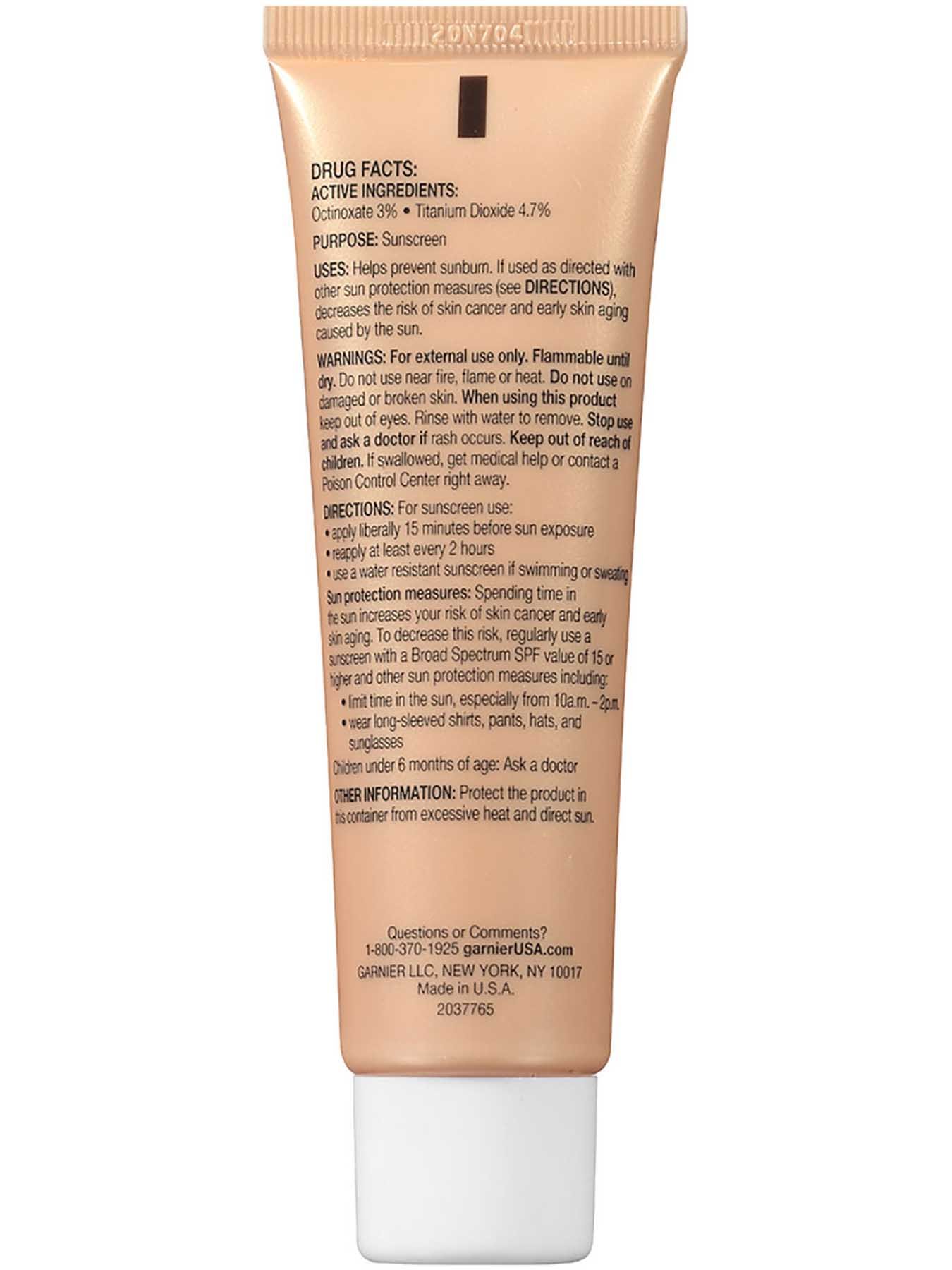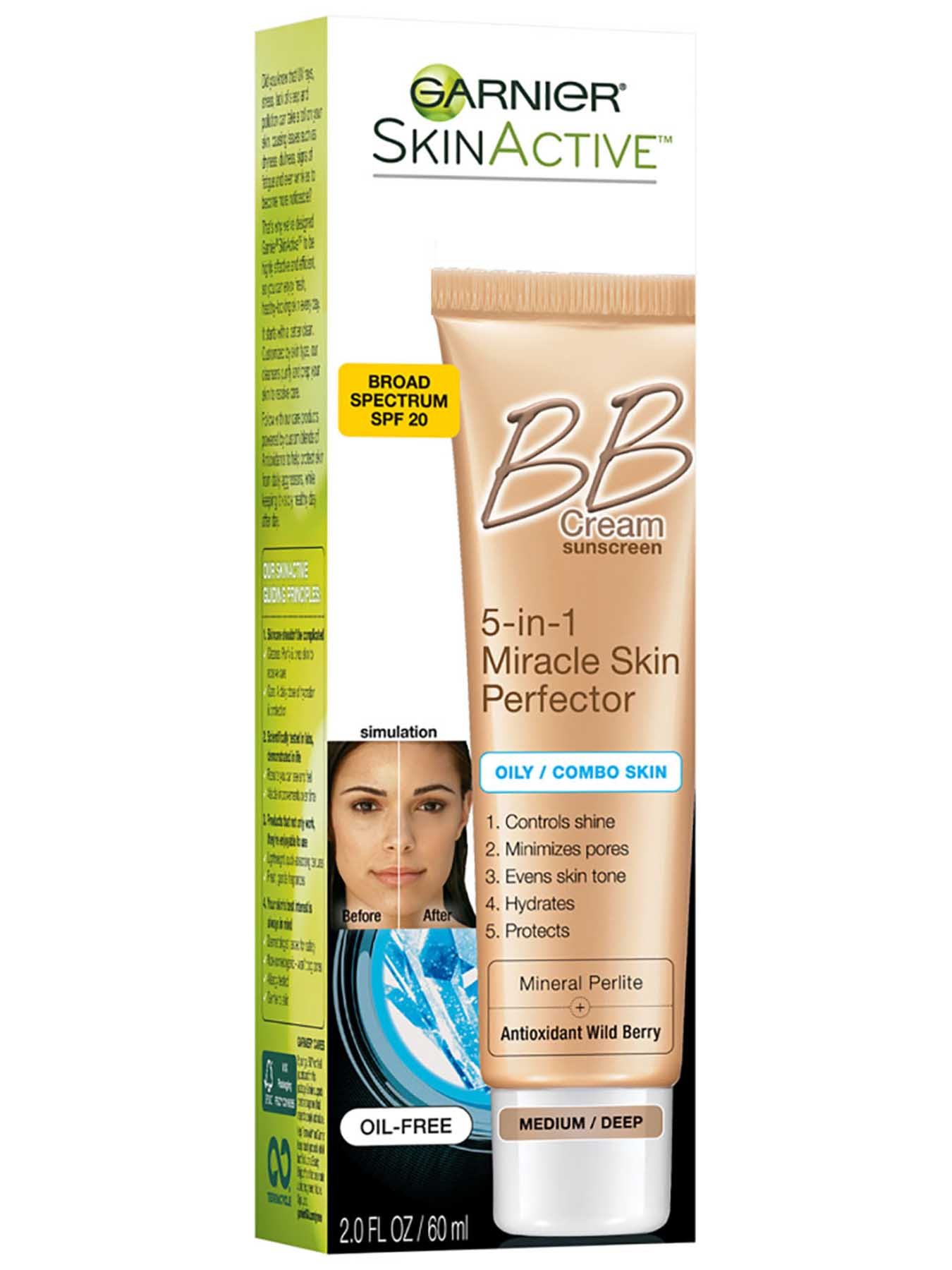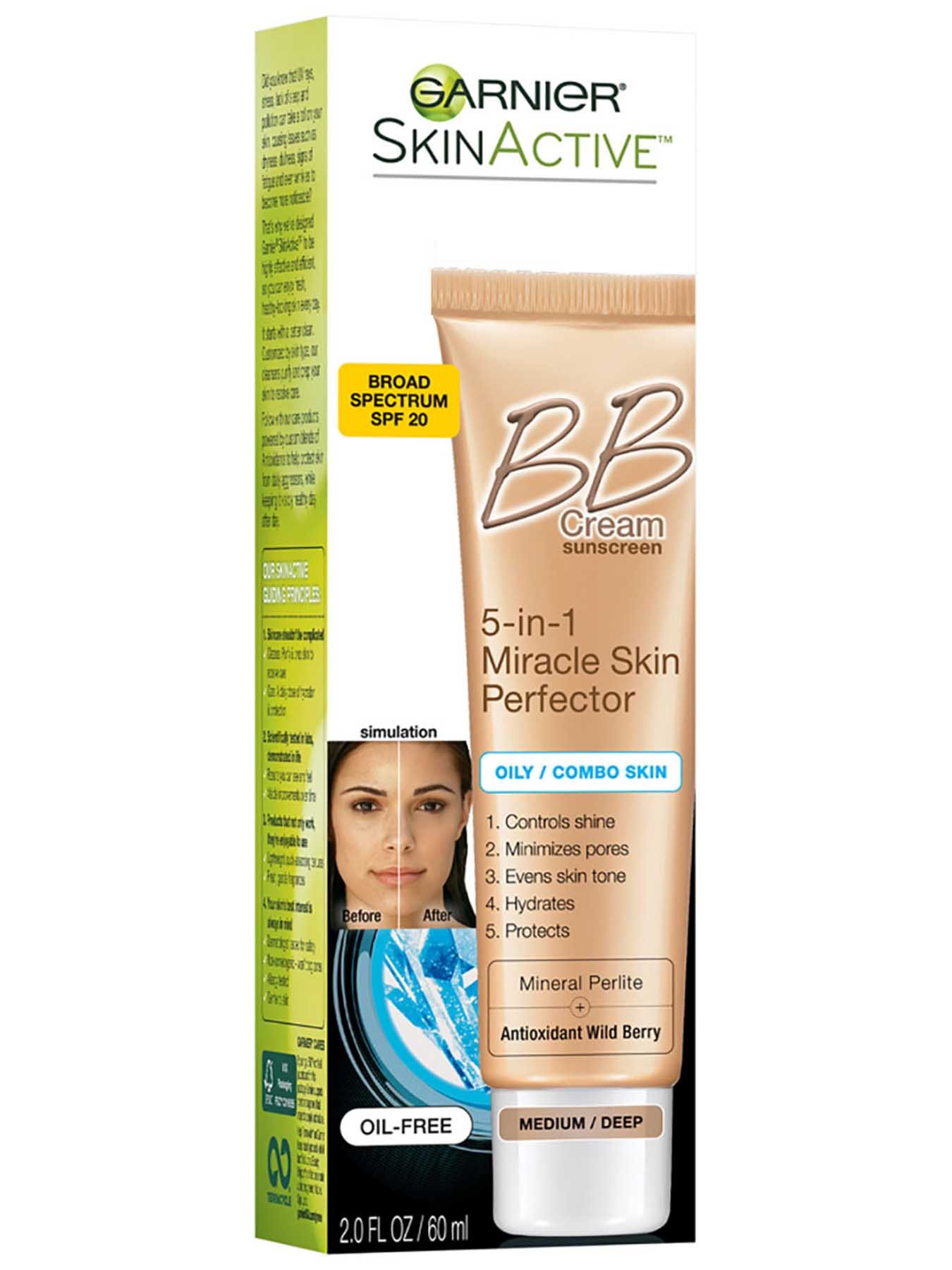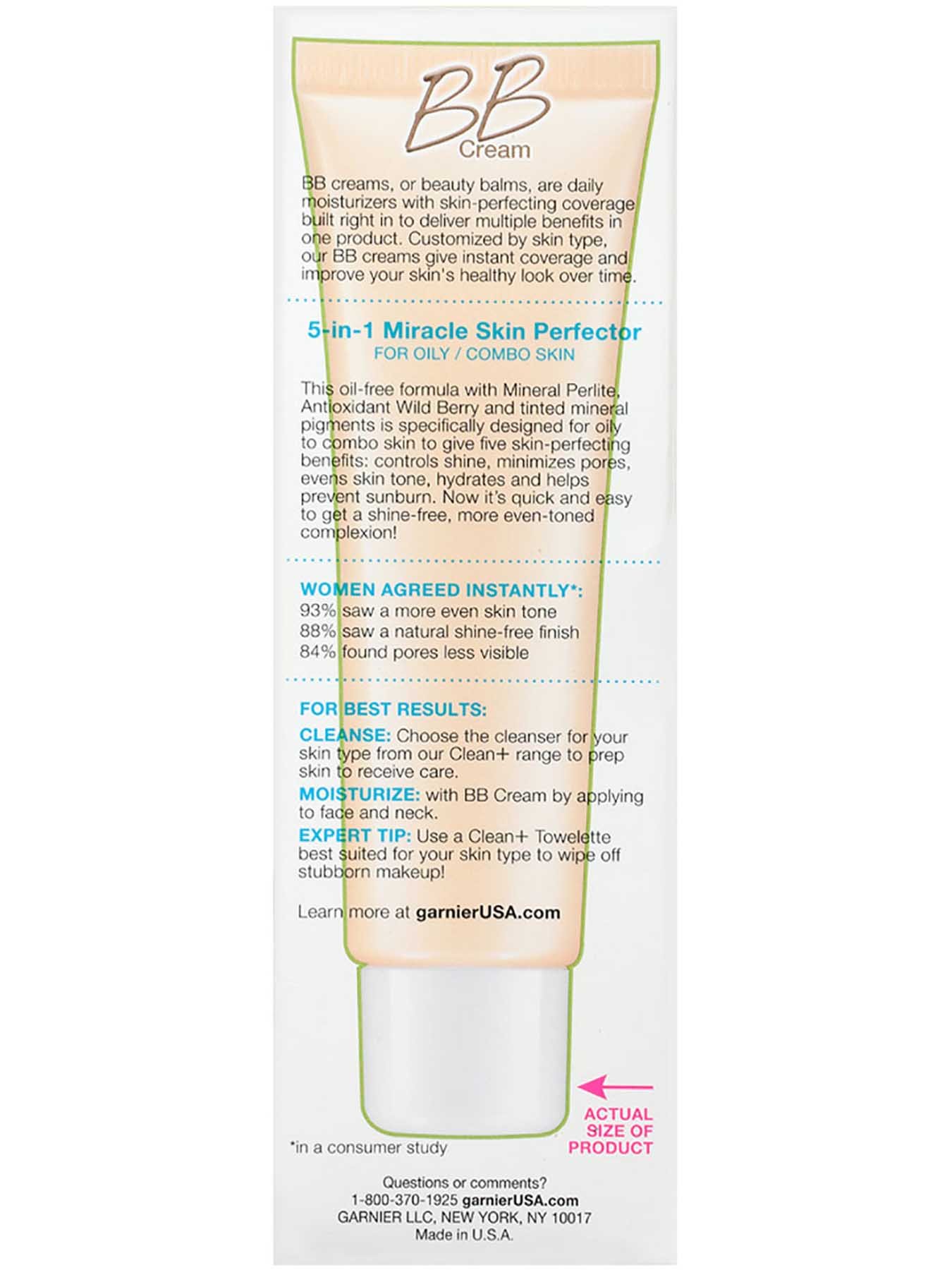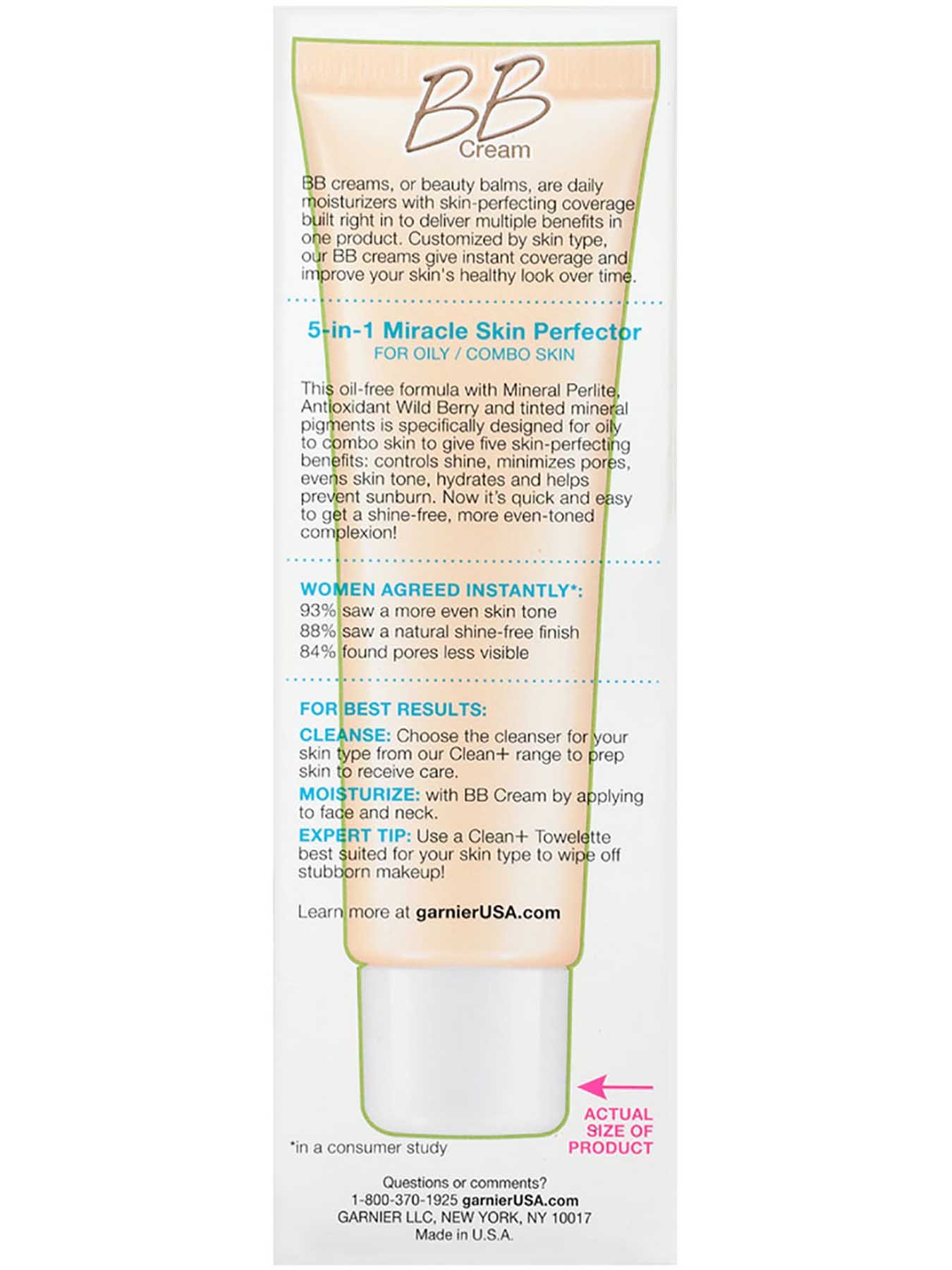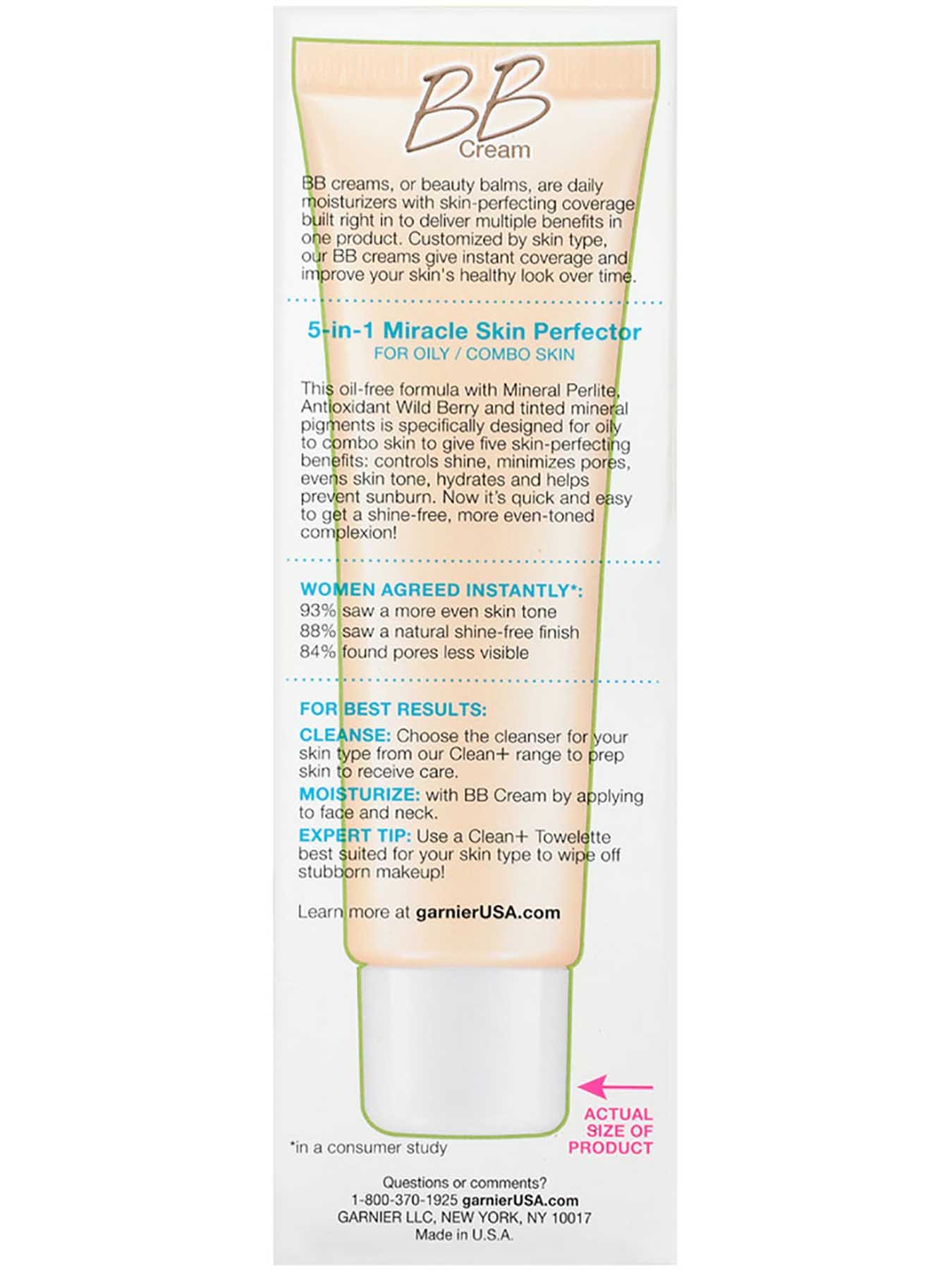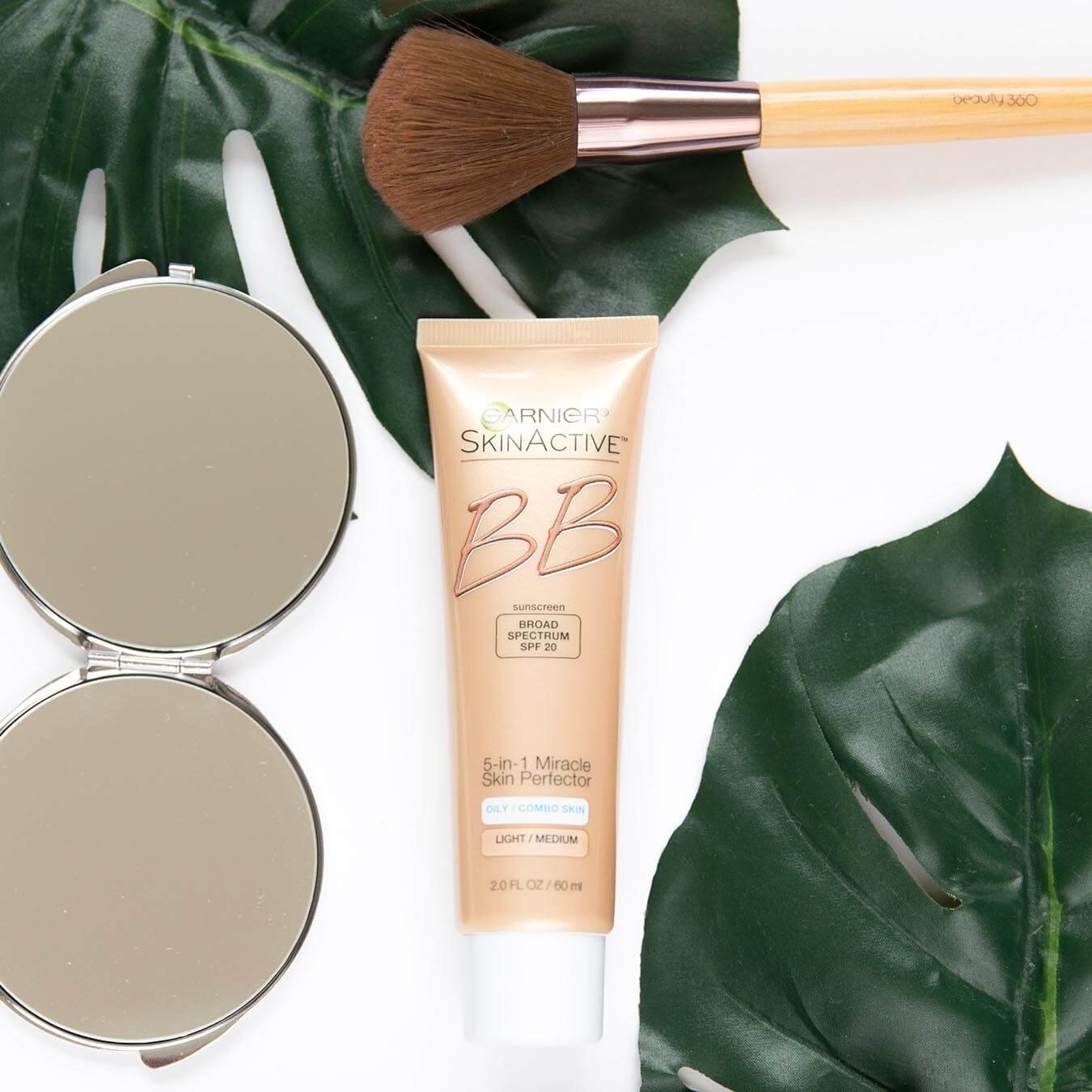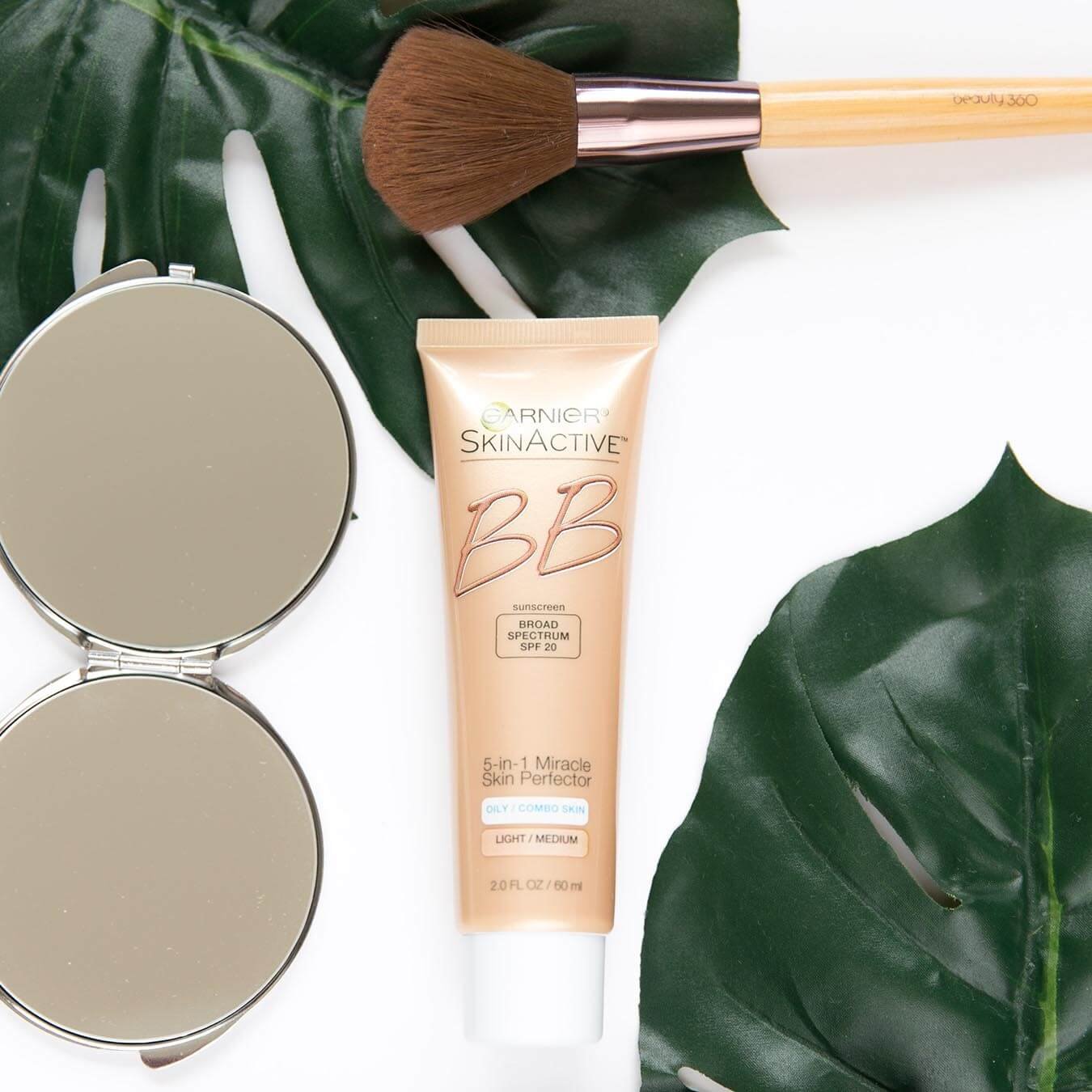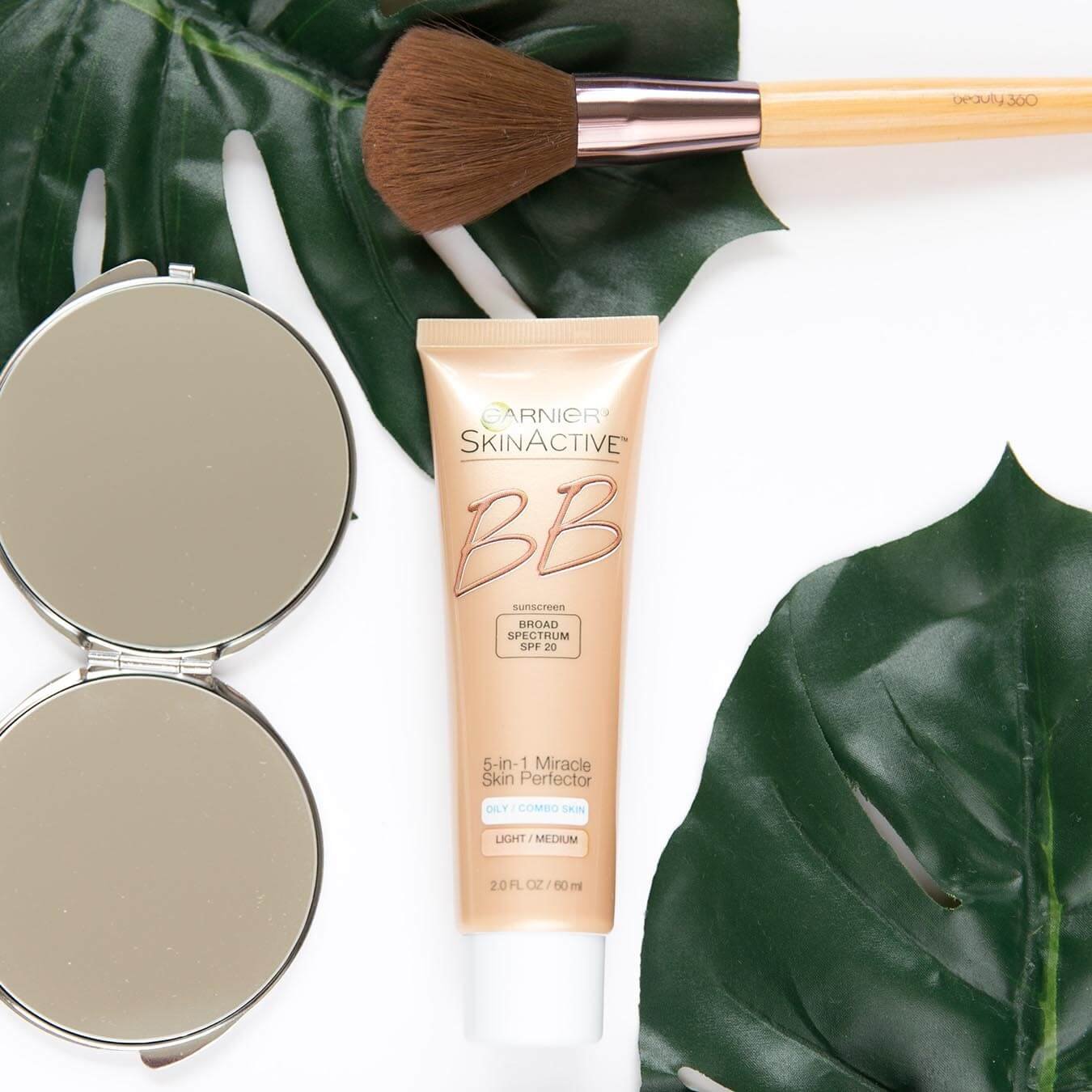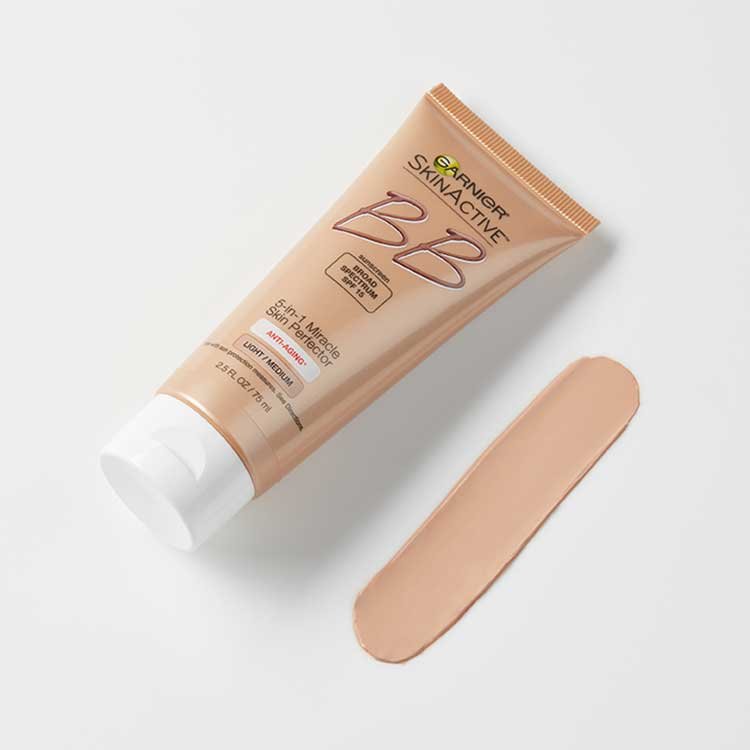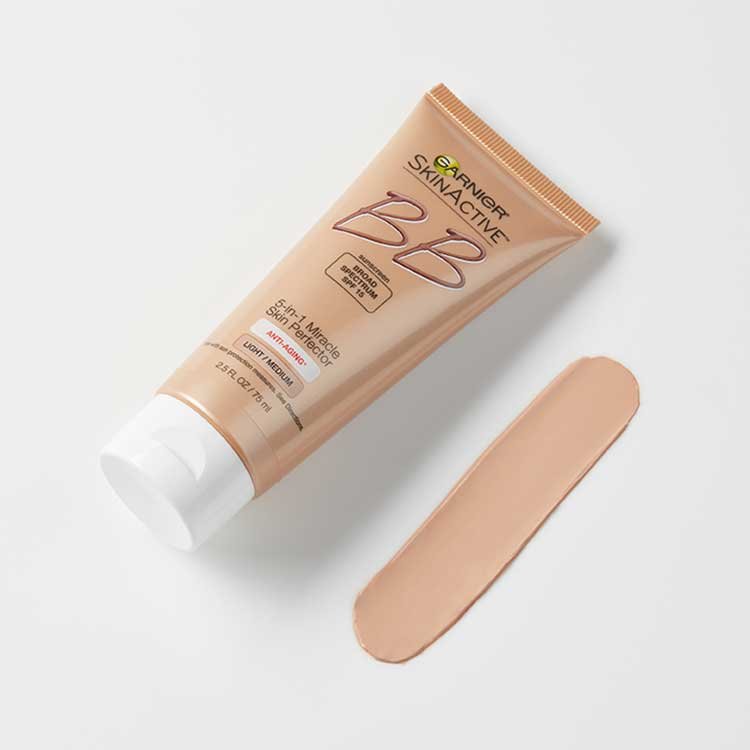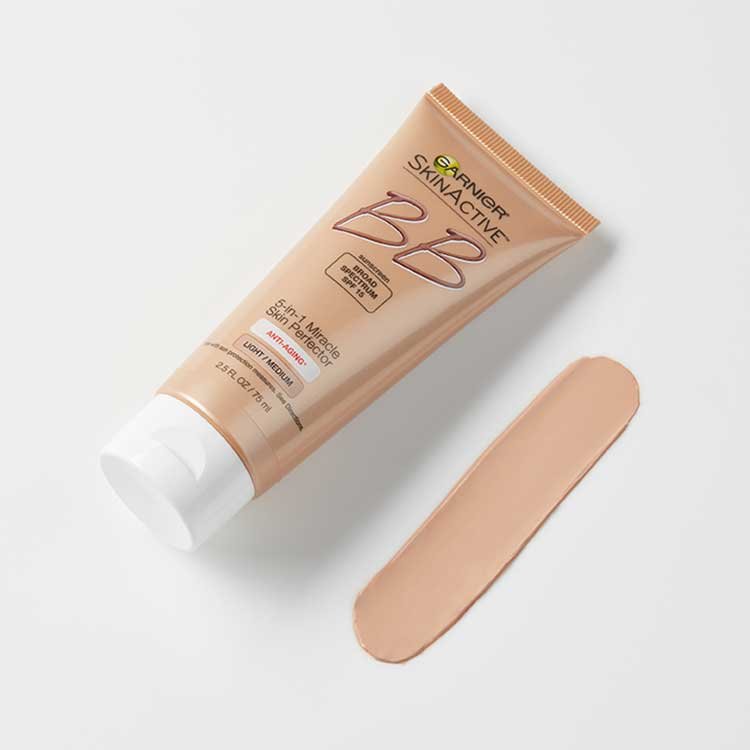 5-in-1 Miracle Skin Perfector BB Cream Anti-Aging - Light/Medium
Garnier SkinActive
$12.99 MSRP
1. Reduces wrinkles 2. Firms Skin 3. Evens skin tone 4. Deeply hydrates 5. Protects
PRODUCT INFORMATION:
This moisturizing formula with Pro-xylane™ Antioxidant Apricot, and tinted mineral pigments is specifically designed to combat the signs of aging to give five skin-perfecting benefits: reduces the look of wrinkles, firms skin, evens skin tone, deeply hydrates, and helps prevent sunburn. Now it's quick and easy to get a youthful-looking, more even-toned complexion!
How to use:
Gently apply Garnier Miracle Skin Perfector B.B. Cream to face prior to sun exposure for instant coverage and correction as well as for protection. Reapply as needed.
How do I use Skin Renew products together
After cleansing with The Radiance Renewer, apply Garnier Miracle Skin Perfector to face and neck. For best results use 2x a day.
For Advanced Care, Incorporate Into Your Routine
Skin Renew Anti-Puff Eye Roller
Skin Renew Dark Spot Overnight Peel
Ingredients:
Active Ingredients: Avobenzone 3.0%, Octisalates 5.0%, Octocrylene 7.0%. Inactive Ingredients: Water, Isononyl Isononanoate, Glycerin, Cyclohexasiloxane, Propylene Glycol, Ethylhexyl Pamitate, Poly C10-30 Alkyl Acrylate, Butylene Glycol, Aluminum Strach Octenylsuccinate, Dimethicone, Nylon-66, Styrene/Acrylates Copolymer, Glyceryl Stearate, Behenyl Alcohol, Solanum Lycopersicum (Tomato)Extract+, Ascorbyl Glucoside++, Tocopheryl Acetate, Actinidia Chinensis (Kiwi)Fruit Water, Rosa Canina Fruit Oil, Capryloyl Salicylic Acid, Ammonium Polyacryloyldimethyl Taurate, Caprylyl Glycol, Magnesium Pca+++, Manganese Pca+++, Mica, Sodium Pca+++, Zinc Pca+++, Titanium Dioxide, Dimethicone/Vinyl Dimethicone Crosspolymer, Dimethyl Isosorbide, Peg-8 Laurate, Disodium Edta, Glyceryl Stearate Citrate, Octyldodecanol, Polycaprolactone, Sodium Citrate, Sodium Dicocoylethylenediamine Peg-15 Sulfate, Sodium Hydroxide, Xanthan Gum, Methylparaben, Propylparaben, Butylparaben, Fragrance, Linalool, Benzyl Salicylate, Limonene, Geraniol, Citral, F.I.L.B27838/2 +Lycopene ++Vitamin C +++Magnesium.
SPF
Commonly found in moisturizers and increasingly in hair care, Sun Protection Factor, better known as SPF, indicates the level of sunburn protection you can expect from the sun's Ultra Violet B rays. SPF 15, for example, blocks 94% of UVB rays, while SPF 30 blocks 97%, SPF 50 98%, and SPF 100 99%. Products labeled "Broad Spectrum" block the deeply-penetrating Ultra Violet A rays too.
Vitamin C
There's more to Vitamin C than meets the eye. A powerful antioxidant, it is also highly effective in fighting signs of aging, brightening skin tone, and helping reduce the appearance of dark spots over time.
Caffeine
Found in tea leaves, Yerba mate, and other tropical plants, Caffeine is often used in hair and skin beauty formulas known to energize and rejuvenate.
Rated

5

out of

5
by
49yr old Single Mom
from
I really love this! But now I'm scared.
I bought this because I wanted a BB cream that would actually help my aging skin. It has worked splendidly. I cannot be more pleased. Not only has it helped slow and almost stop breakouts but fine lines and wrinkles are much smoother. I have to admit my complexion is really improving. I'm scared because a lot of reviews I see say a product or color has been discontinued. That scares me and makes me wonder do I start hoarding? Because this really does what I need it to do. That's one of THE things I hate most about the makeup/skincare/haircare industry. You get a product or shade you love then the company decides to discontinue it without a replacement. That's very frustrating to us consumers. I get needing to improve a product but often there is not an improvement or an "If you loved this try the new and improved version..." it's just gone. Love my skin with this product. Please don't discontinue it. It works, it has all the elements I want in a tinted moisturizer, the product size is perfect, most importantly it's affordable.
Date published: 2020-10-25
Rated

3

out of

5
by
scidiaz
from
need less oily version -oil free/combo skin
Glad to see Miracle Skin Perfector BB is back! I really want Garnier to bring back the oil free version! I bought the new anti aging revamp- and it is somewhat greasy-- I used it on my face & neck and it transfers off to clothes & masks. I tried to set it w/ lose powder - that helped a little-- You have lots of faithful fans of the oil free/combo skin version- we would pay more for a new version ! Please bring back the oil free / combination skin formula revamping it with mineral sunscreen! We will buy it!
Date published: 2020-09-23
Rated

5

out of

5
by
FidelitysGirl
from
Please make a lighter shade!
I love the anti-aging bb cream. Its moisturizing, it smells amazing, and is almost perfection. I use it as a "base" after i apply primer. I need to use foundation over the bb cream as it is almost orange on my face. It would be PERFECT if it were in a lighter shade. On that note, Ive read that our beautiful darker skinned people would like the shade "deep" brought back as well. If there were more shade options, sales would boost! Excellent product otherwise!
Date published: 2020-08-14
Rated

4

out of

5
by
kmw246
from
Love - but need a Fair shade!
This is a great formula, love everything about it - except I can only wear the Light/Medium shade in summer when I have a tan. Please expand your range one lighter and one darker so us fair skinned and deep skinned people can enjoy this product year round!
Date published: 2020-08-05
Rated

1

out of

5
by
aw1995
from
Used to love-Don't anymore
This used to be my go-to skin product. I took it with me to travel across Italy two years ago and that was the last tube of this product I ever really used. Since then, the formula has changed from being super thin and light coverage, to being thick and greasy and no coverage at all. Hate the new formula and won't buy it again. Wish the old would come back!
Date published: 2020-04-03
Rated

2

out of

5
by
Elightfoot
from
What is wrong with this?
I really wanted to love this but there is definitely something not right. It just clumps on my skin and won't rub in. I put it directly on clean skin after I shower in the morning. I've tried using my fingers and a makeup sponge. Nothing works. Did I get a bad tube?
Date published: 2020-02-26
Rated

1

out of

5
by
Influencer2240
from
Loved Deep Shade of BB cream
All of my family and friends used to compliment me on my naturally beautiful skin tone with the use of this great bb cream. However, now with the discontinuation of the "deep" shade, I deeply disappointed that the I will no longer be able to use this product.
Date published: 2020-01-29
Rated

1

out of

5
by
Mary Ellen
from
Bring back the oil free Bb cream!
I absolutely LOVED the oil free version of this Bb cream. It was my holy grail perfect make up item. It gave me just enough coverage, had spf to protect my skin and was light weight and comfortable to wear all day. Unfortunately it was discontinued. I hate the anti aging version. It is so thick and leaves my face looking wet all day. Plus the light/medium color is too dark for my skin whereas the light/medium color in the oil free version worked perfectly fine. I'm so upset my favorite product was discontinued and that I now have to find something that compares. Bring back the oil free!
Date published: 2019-10-21