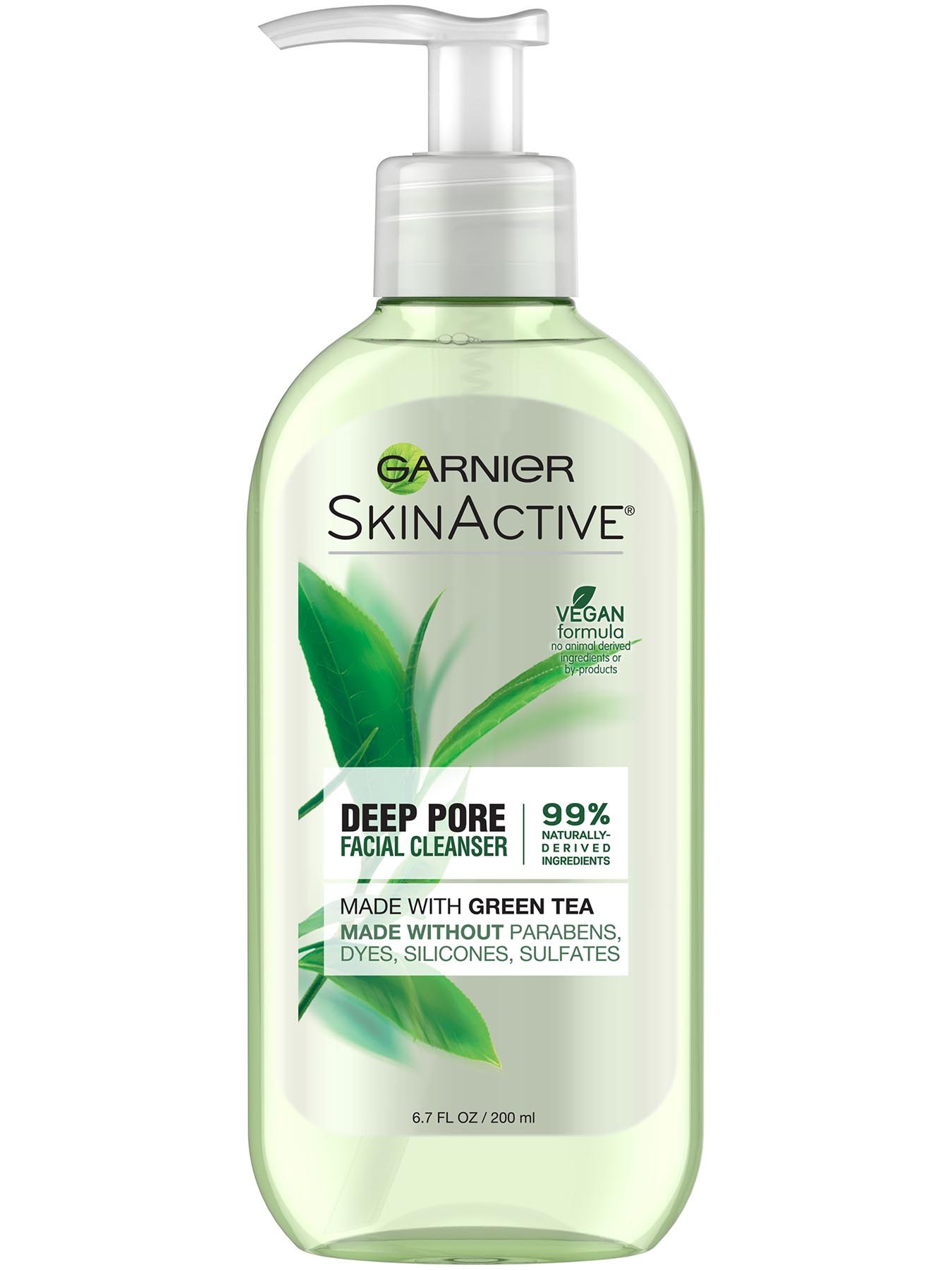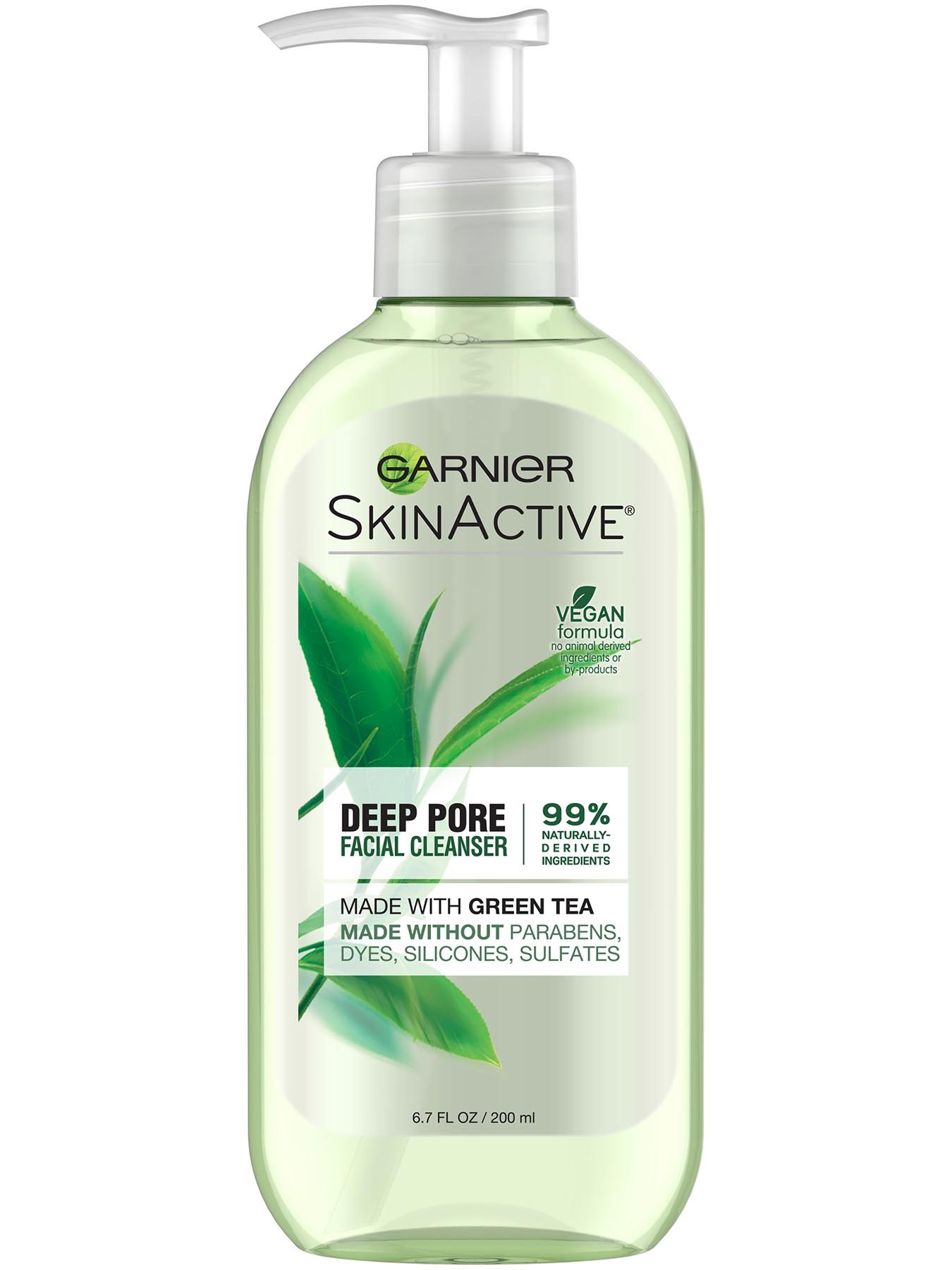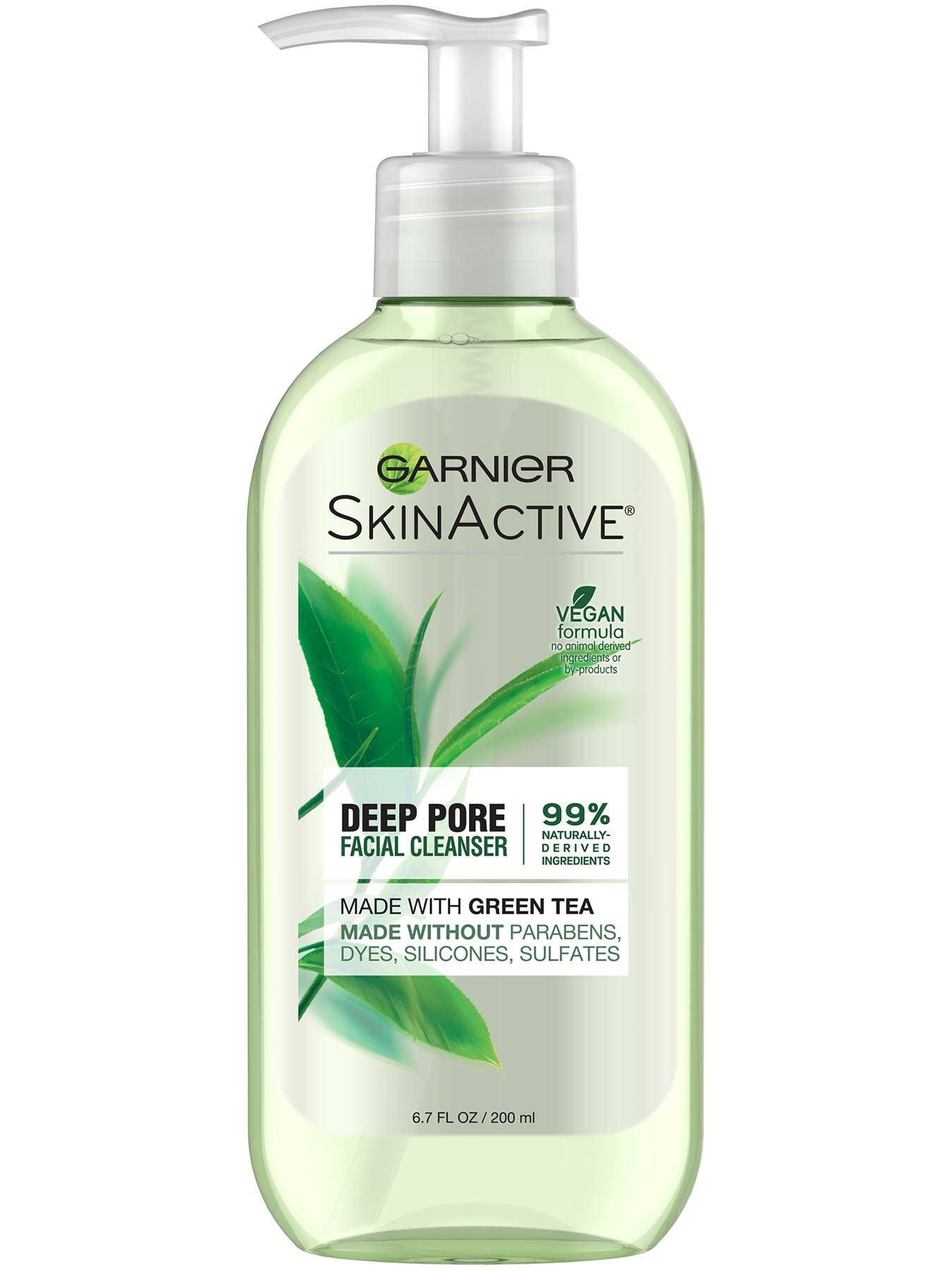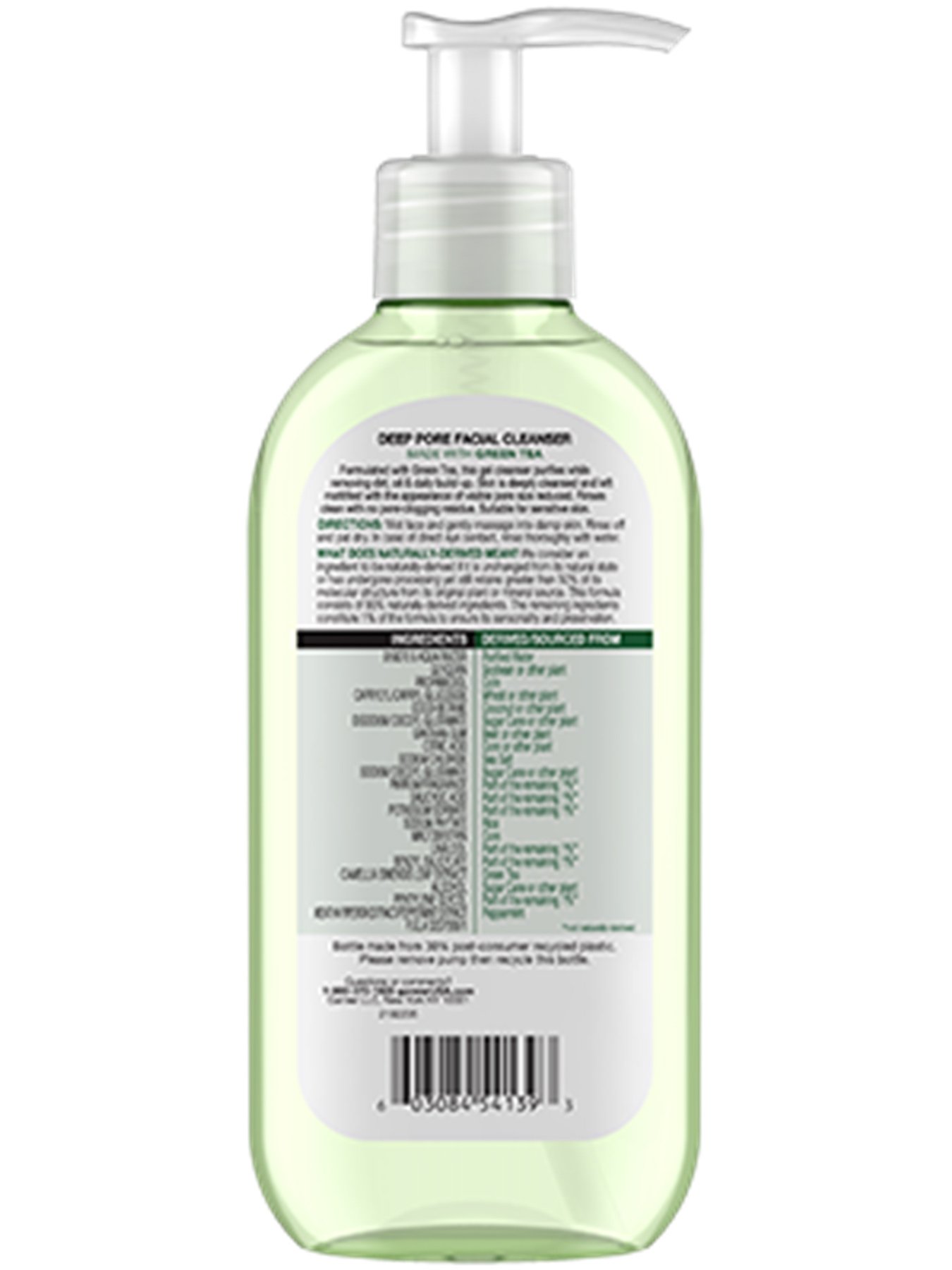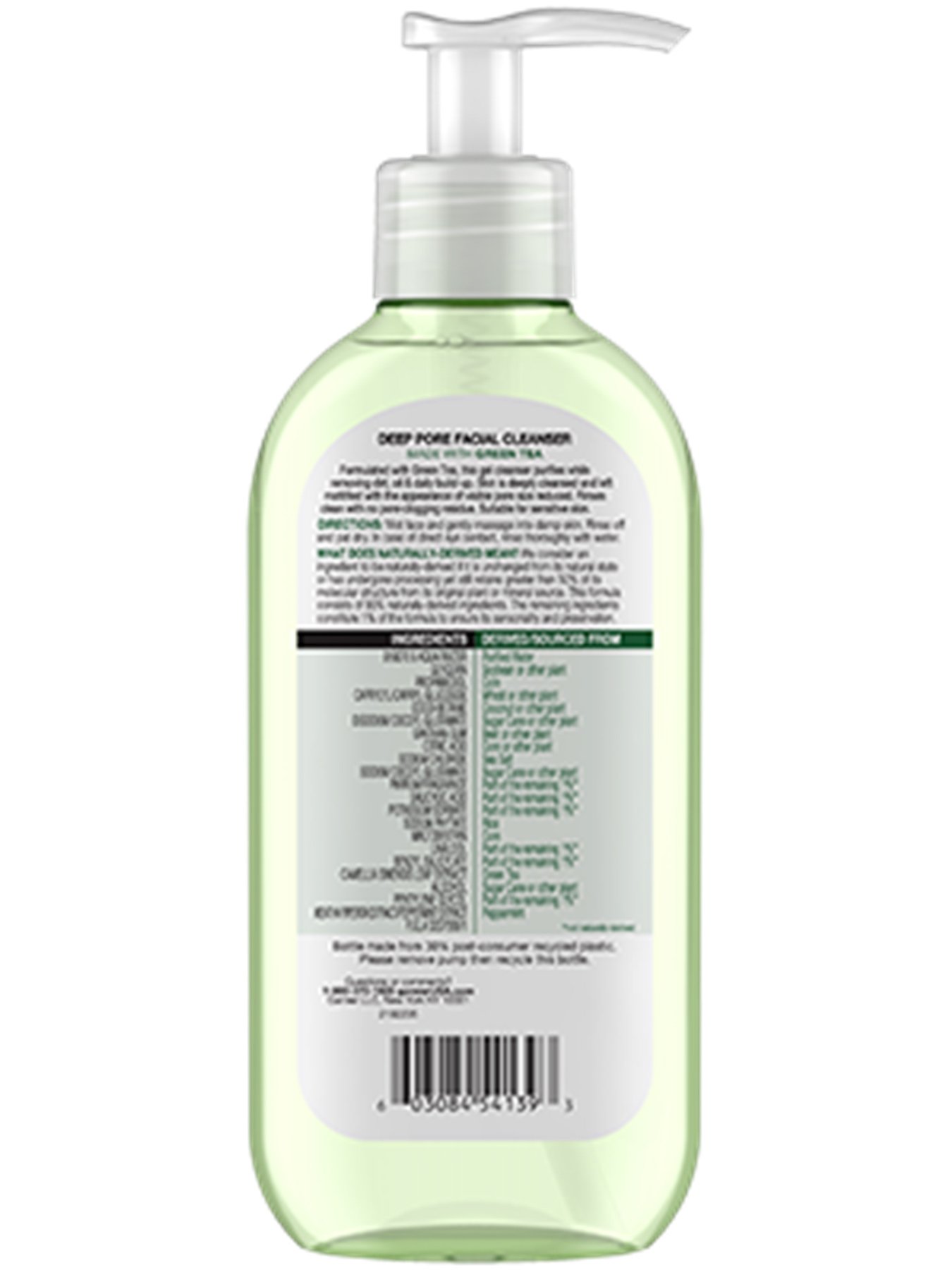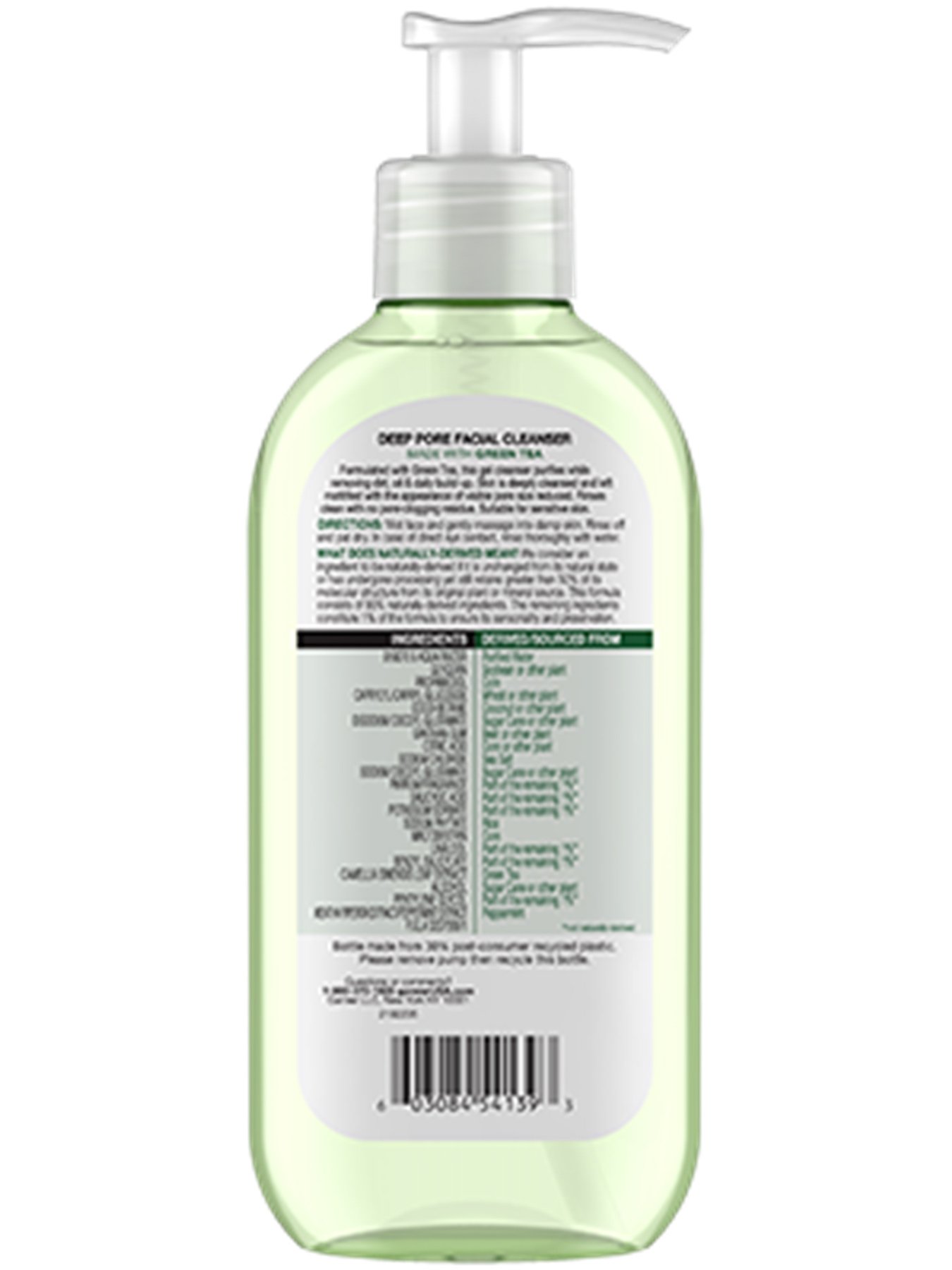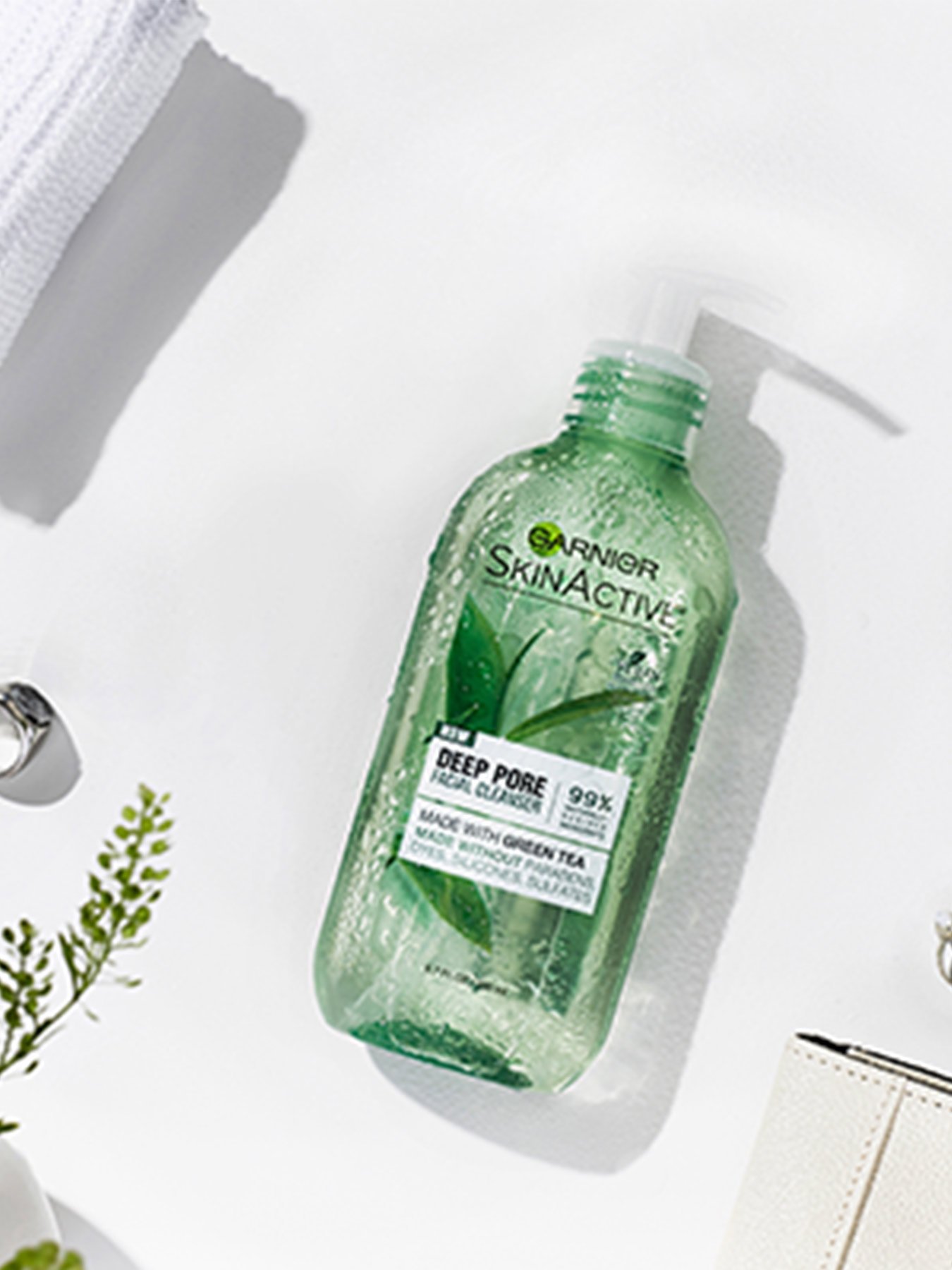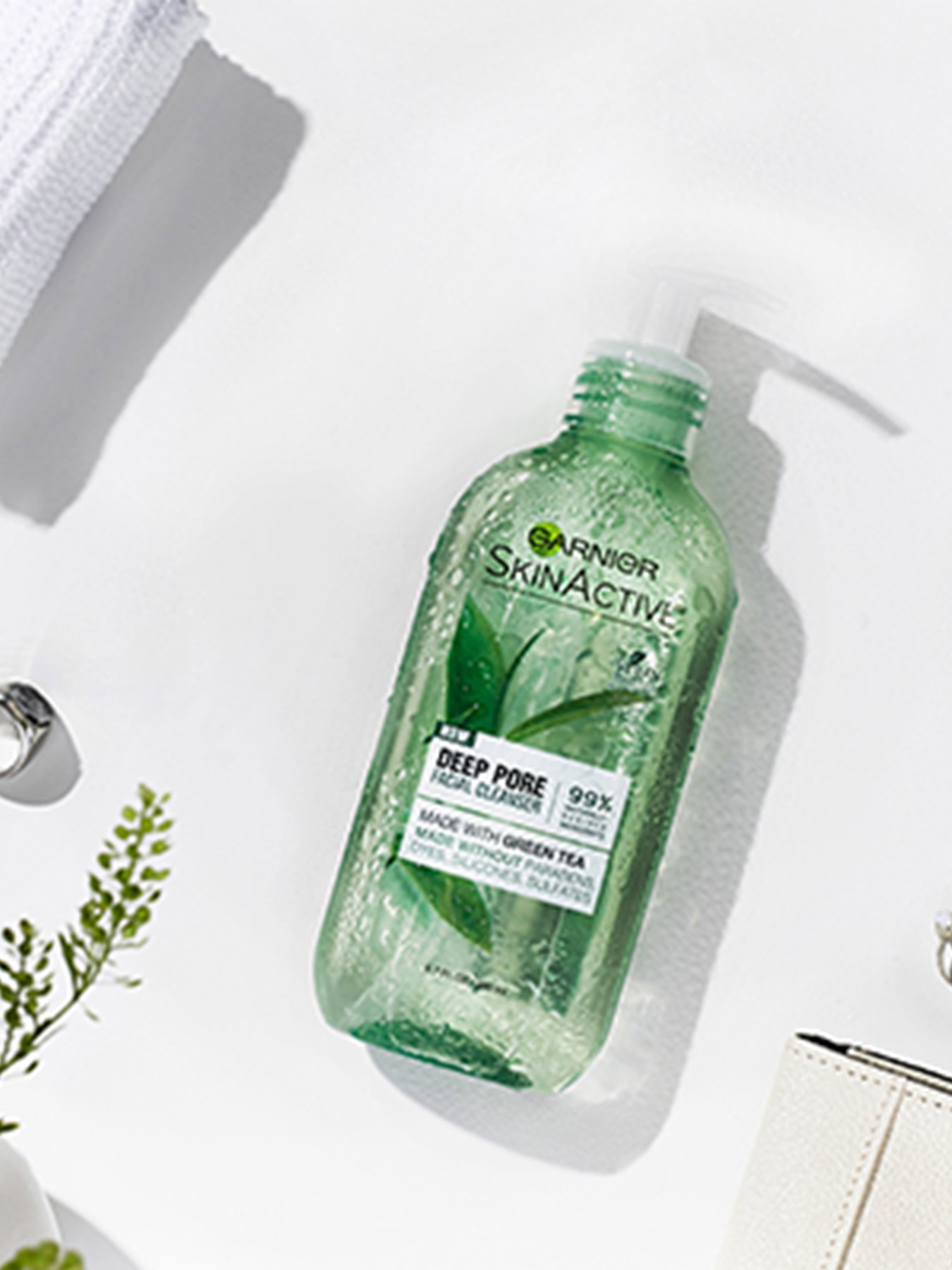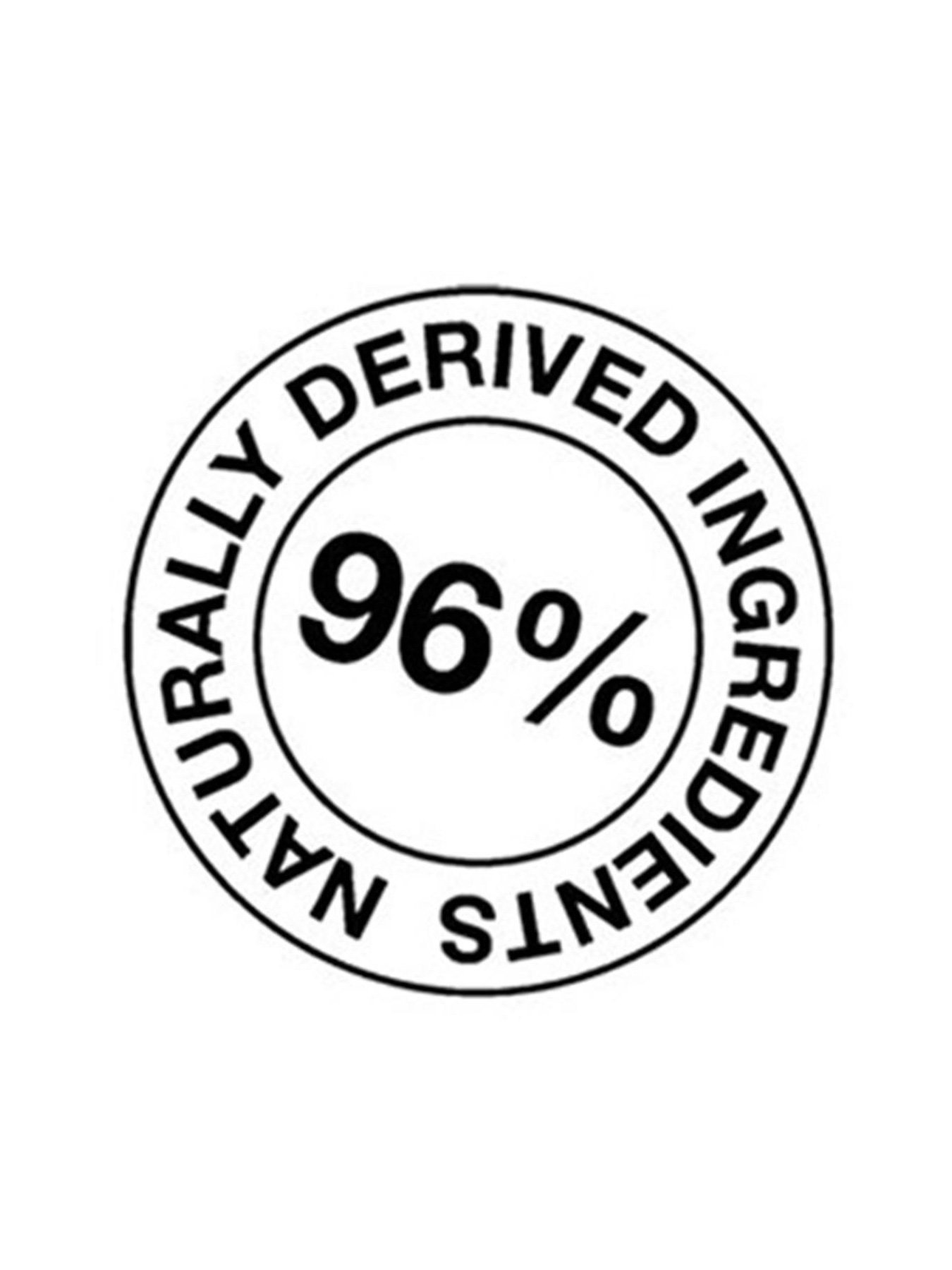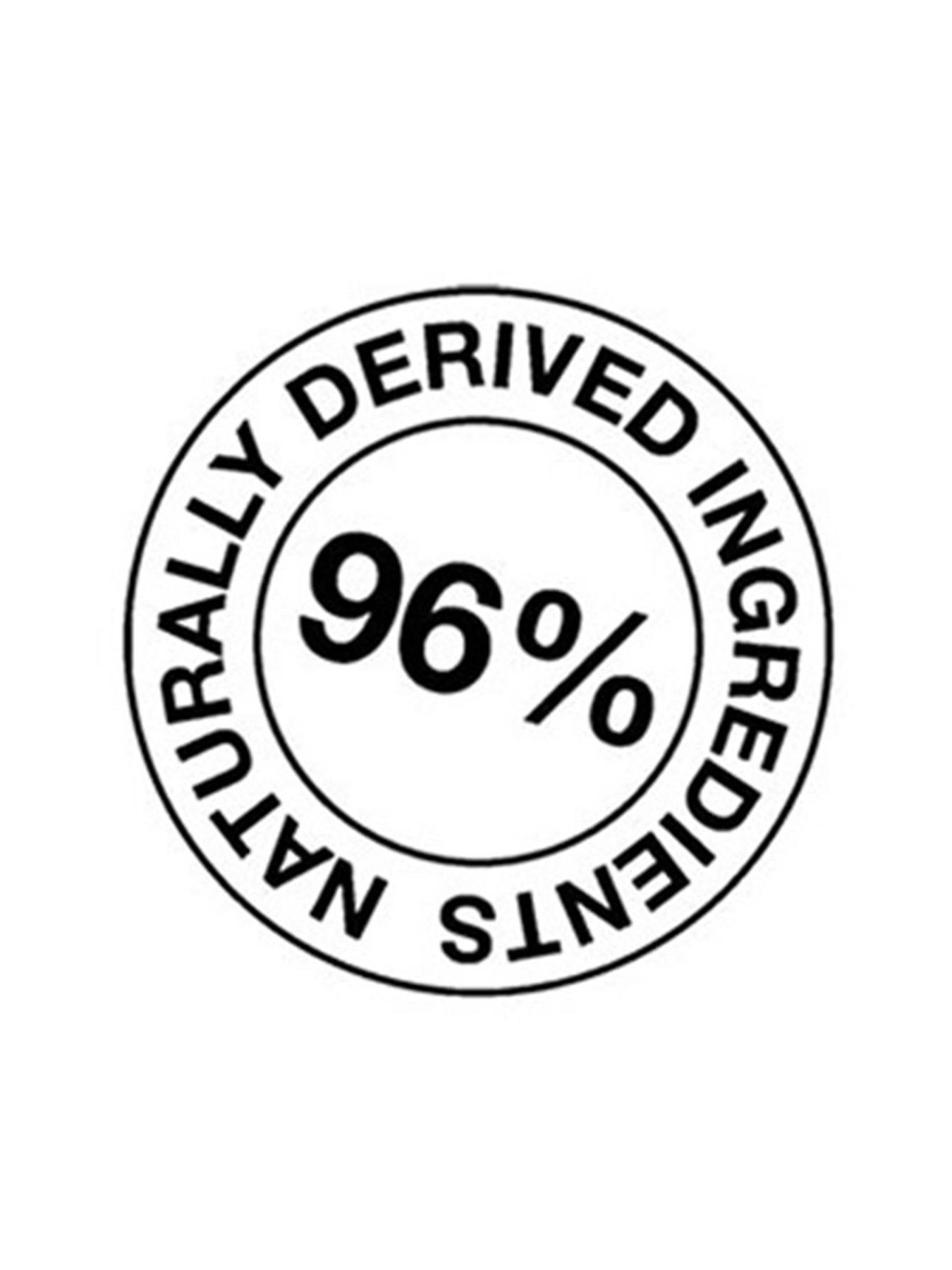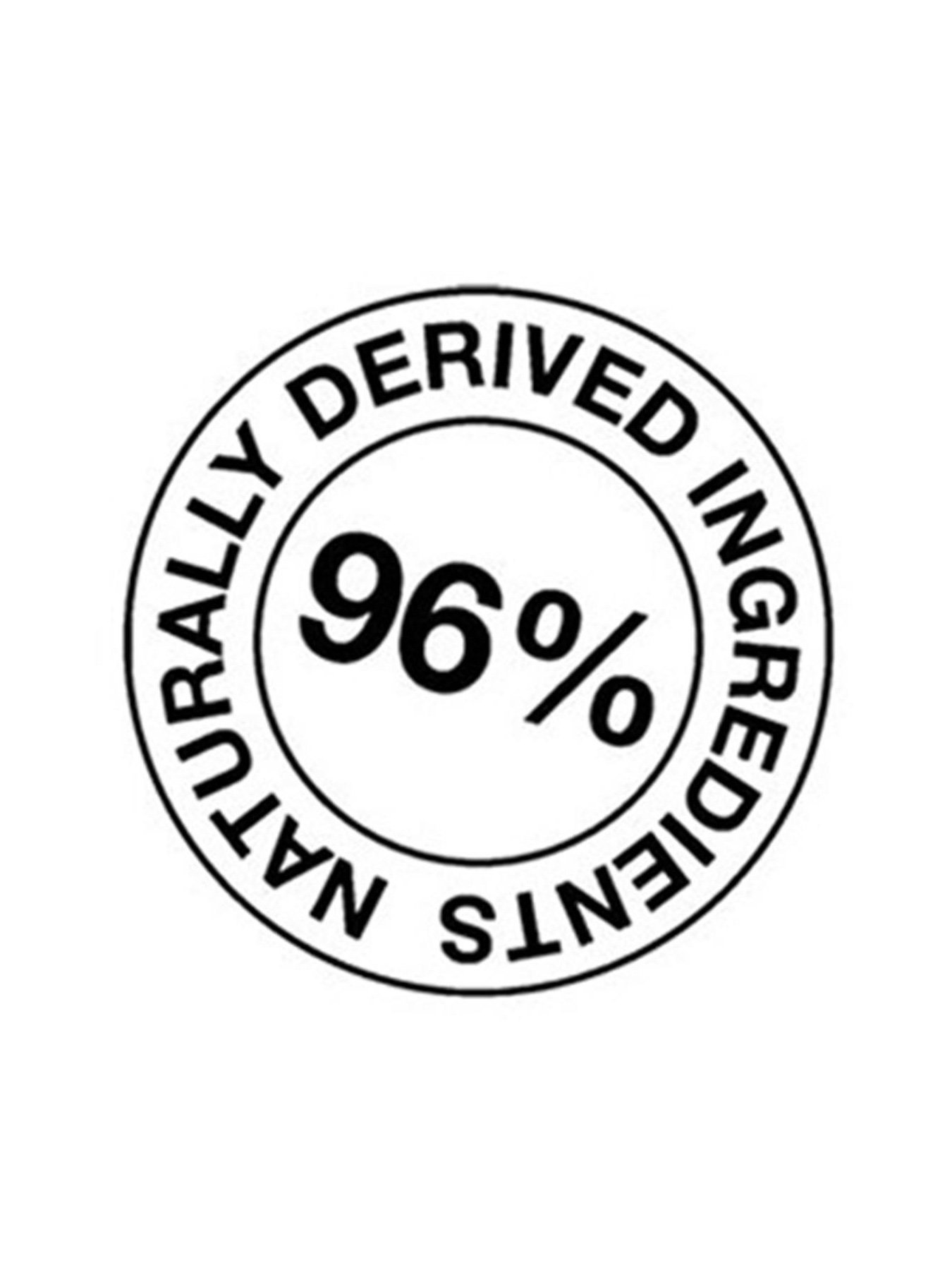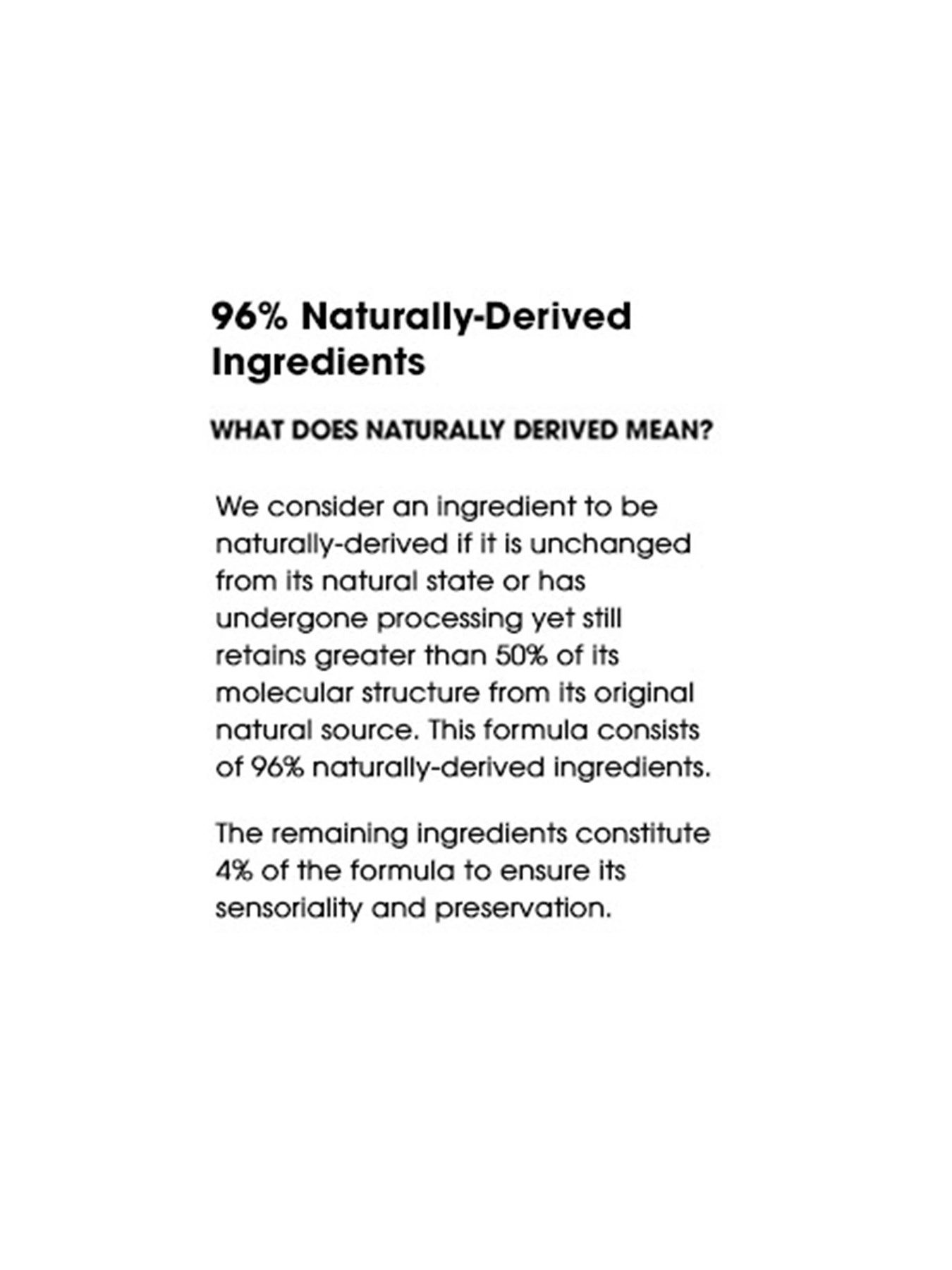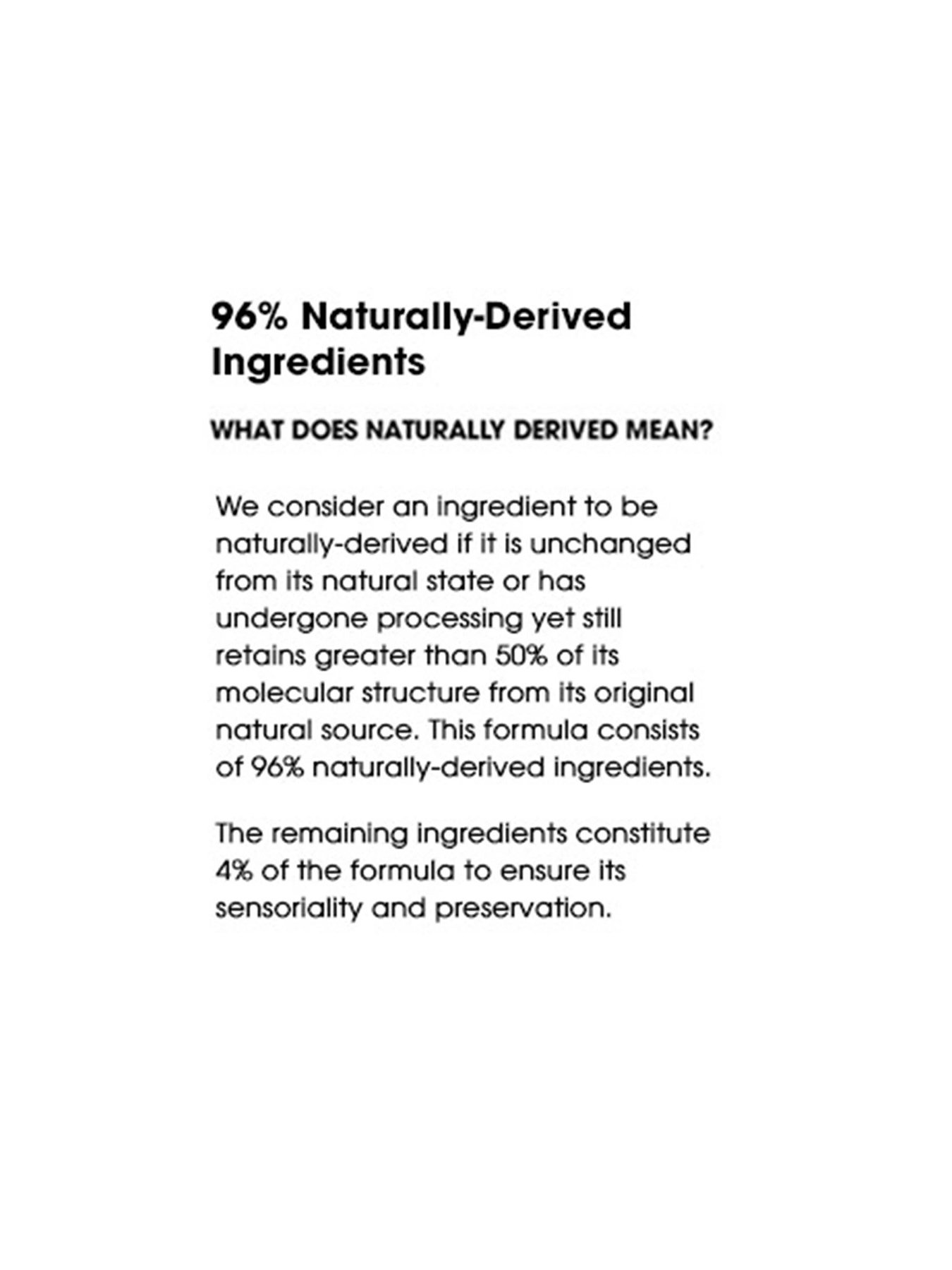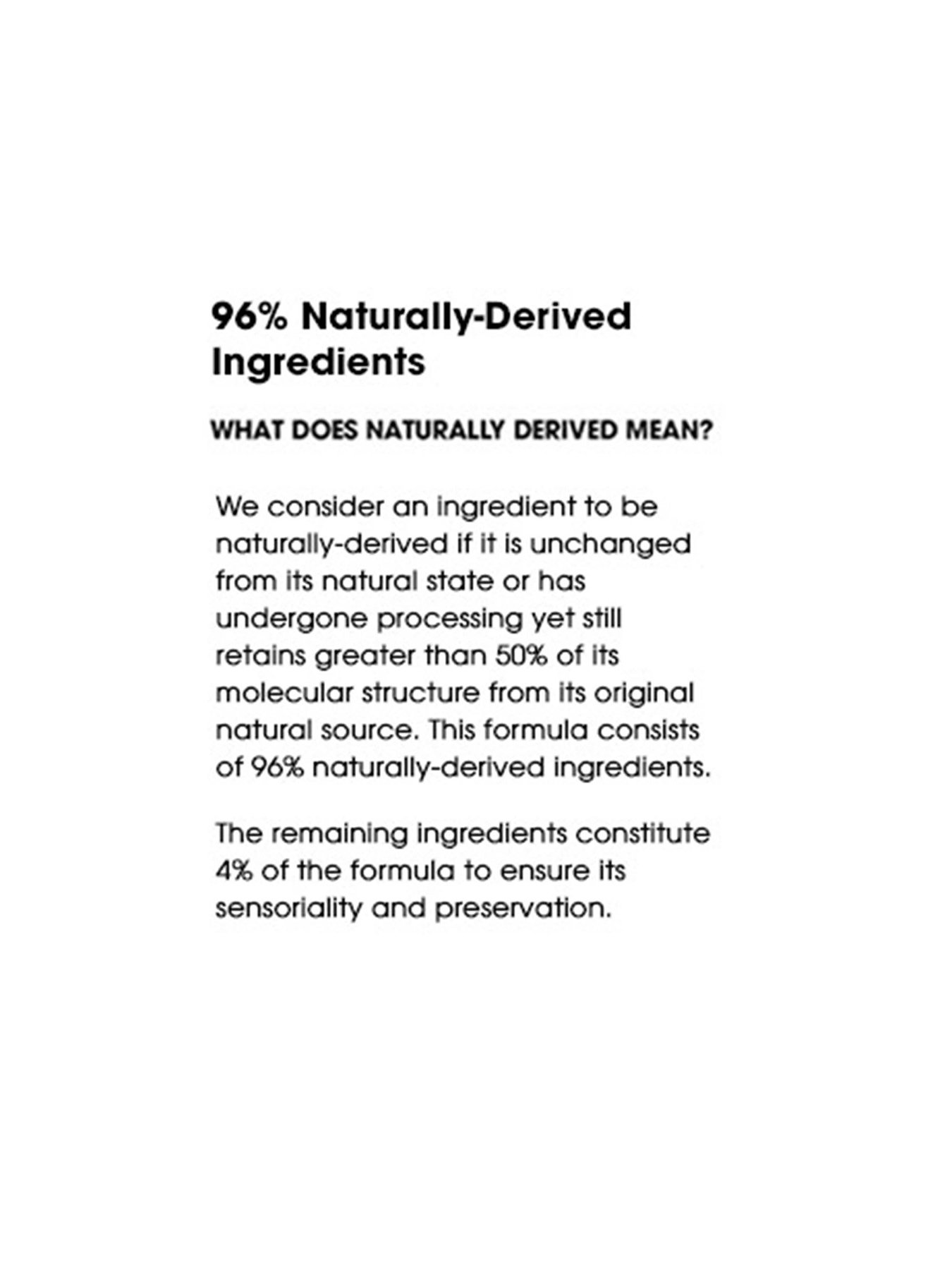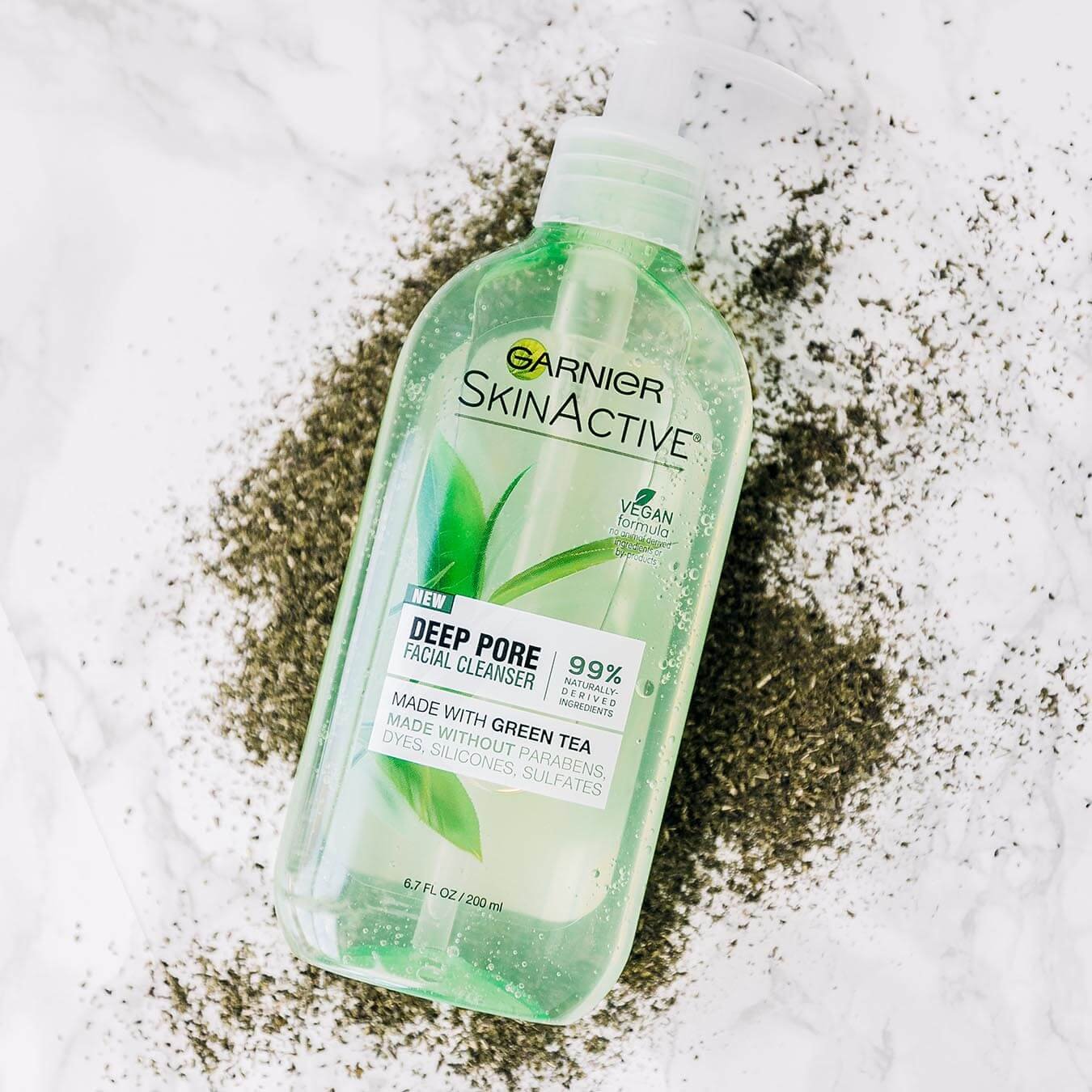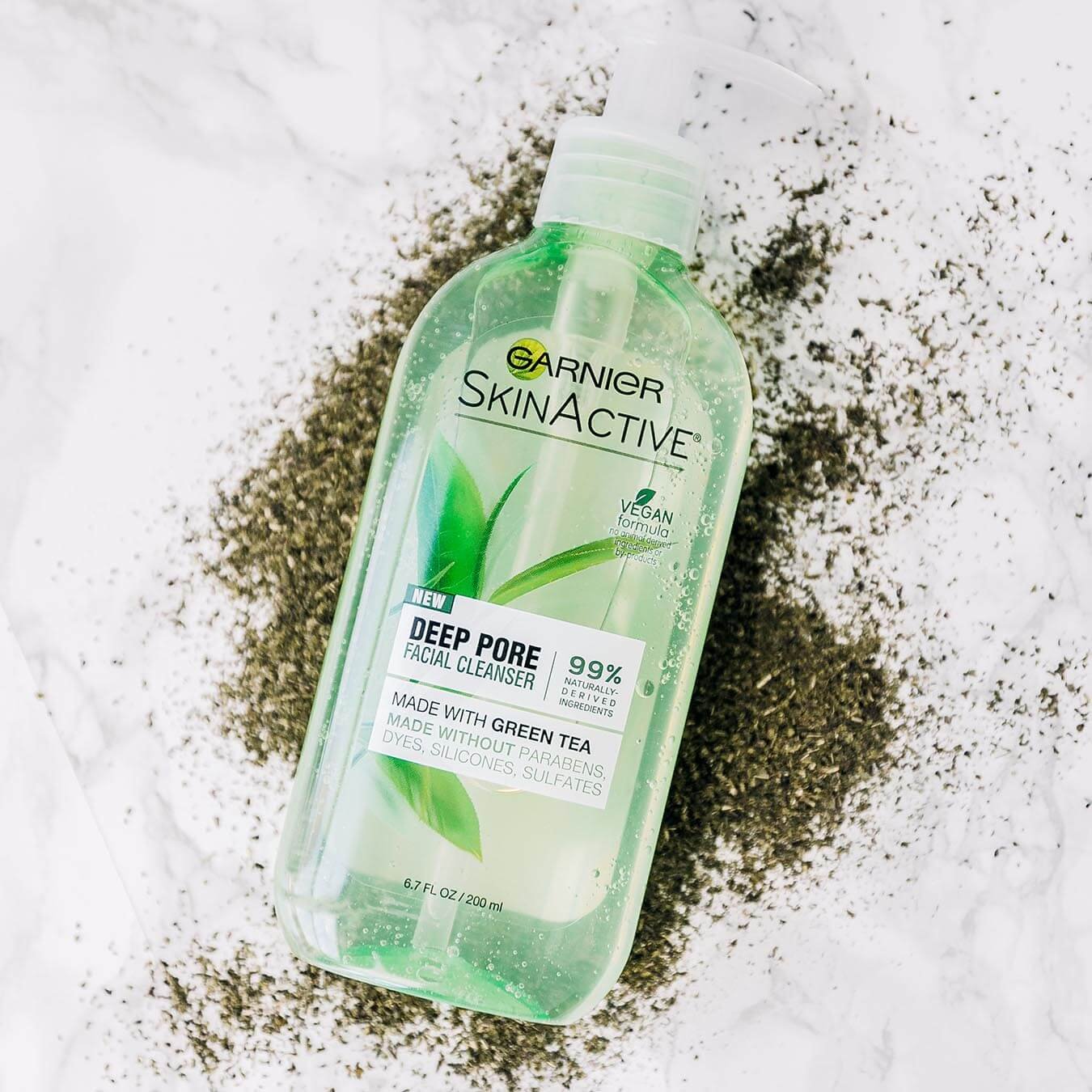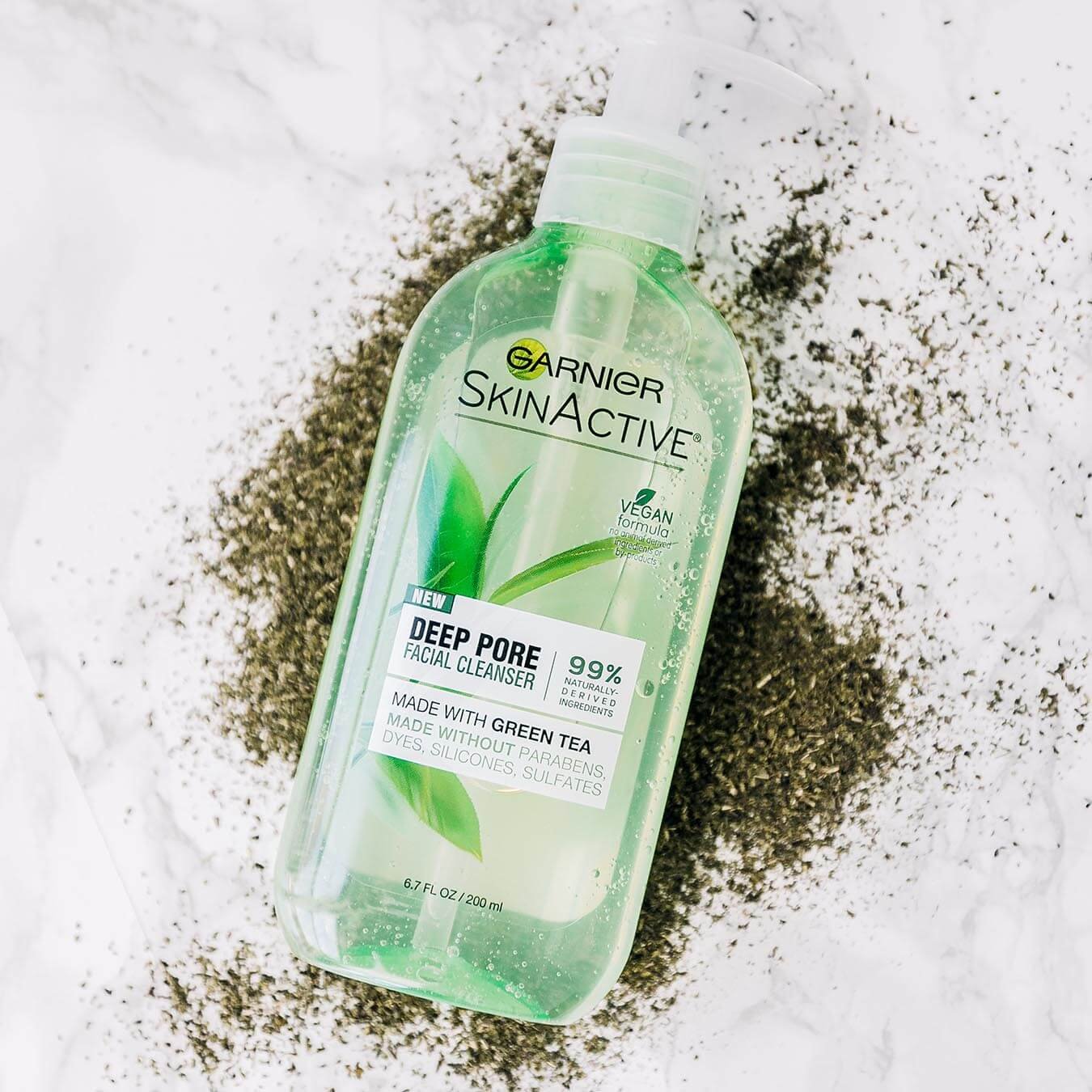 Deep Pore Face Wash with Green Tea
Garnier SkinActive
$8.99 MSRP
Purifies skin while removing dirt, oil, and daily buildup
PRODUCT INFORMATION:
Made with Green Tea, this gel face wash purifies while removing dirt, oil & daily build-up. Skin is deeply cleansed and left mattified with the appearance of visible pore size reduced. Rinses clean with no pore-clogging residue. Suitable for sensitive skin.
How To use:
Wet face and gently massage into damp skin. Rinse off and pat dry. In case of direct eye contact, rinse thoroughly with water.
Ingredients:
919070 9 AQUA/WATER GLYCERIN PROPANEDIOL CAPRYLYL/CAPRYL GLUCOSIDE COCO-BETAINE DISODIUM COCOYL GLUTAMATE XANTHAN GUM CITRIC ACID SODIUM CHLORIDE SODIUM COCOYL GLUTAMATE PARFUM/FRAGRANCE SALICYLIC ACID POTASSIUM SORBATE SODIUM PHYTATE MALTODEXTRIN LINALOOL BENZYL SALICYLATE CAMELLIA SINENSIS LEAF EXTRACT ALCOHOL PENTYLENE GLYCOL MENTHA PIPERITA EXTRACT/PEPPERMINT EXTRACT F.I.L.# D207568/
Garnier SkinActive Recognized for Sustainability Efforts with Cradle to Cradle Certification
The international organization Cradle to Cradle has awarded 5 Garnier 96% Naturally-Derived skincare products with a Silver Certification, confirming these sustainably-produced products are a positive force for society and the environment. From sustainable ingredients to the production process and packaging, boost your beauty routine with products that promote renewable resources and social fairness.

Garnier's commitment to beauty responsibly: good for you, good for the planet.
Green Tea
Rich in caffeine, Green Tea is a natural circulation-booster that promotes healthy hair and glowing skin.
Rated

4

out of

5
by
Hanna5555
from
nice
At first I used this product twice a day with the matching moisturiser and it totally dryed my skin out. But now i only use it at night and fash my face with water in the morning and it has really helped my skin and acne.
Date published: 2020-04-26
Rated

5

out of

5
by
BarginHunter
from
Excellent sebum reducer!!!
I can't believe the difference in one week while using this product! I went from having an oily face with many white and black heads to having a 99.5% clear skin. I am post menopausal and had a nice complexion until I completed menopause, then my face looked like a teenager again. The Green Tea reduces sebum production and stops the cycle of plugged oily pores causing the white and black heads. Thank you for this wonderful product!
Date published: 2019-10-27
Rated

5

out of

5
by
4Butterflies
from
Amazing
So refreshing, I was blown away how great I felt after I washed my face with the deep pore cleanser
Date published: 2019-01-07
Rated

5

out of

5
by
Emma666
from
AHH I FREAKING LOVE THIS :)
I've been using this product for over a year now. I have high testosterone levels and as a woman, thatttt can get kinda ugly sometimes with my FREAKING huge pimples. Anywho, as soon as I started using this facial wash, I KID YOU NOT.. IN LESS THAN A WEEK MY ACNE HAD DISAPPEARED. Granted, yes I still had little pimples because once again, high testosterone levels howeverrrrrrr as someone with acne, I 10000% recommend. As this is aloe vera, it can dry your skin after a while which i fight that little problem off with their Garnier Balancing 3-in-1 moisturizer with green tea as well as their Moisture Rescue Refreshing Gel Cream for combo skin. Works like a charm. Love it all. Would love a PR package ;) AHHH
Date published: 2018-12-11
Rated

1

out of

5
by
Whitneytat2
from
Smells good works horrible
I purchased this product a months ago for my bf and I to both use how ever neither one of us feels like it cleans I wear a bb cream daily and have started having break outs I cleaned my face with a wipe after washing several different nights and it was still dirty after washing my face 2 separate times with this cleaner. It's very watery as well but I does smell amazing. Will not purchase again and would not reccomend.
Date published: 2018-10-05
Rated

1

out of

5
by
Betty1284
from
Doesn't clean at all!
I used the makeup wipes after I washed my face. To see how well it cleaned (I normally do this after trying a new wash) it was loaded with makeup! I don't know how it can be a deep pore cleanser if it can't even get through the surface! I only use B.B. creme on my face so not sure why it wouldn't clean that off.
Date published: 2018-10-01
Rated

5

out of

5
by
Suzy_Q
from
Trust me it works
Yoo trust me this works like I swear to god no matter how many times I wash my face with it, my face feels and looks so soft and ive been using for a week already and I swear that my face glows everyday now and my nose blackheads are kinda disapearing now like its so awesome cuz ive used a lot of products but this is the best thing. Everyday I wash my face in the morning with it then pat dry just like how the instruction say then apply a cream, it doesnt even matter what cream anything works and yea. I also wash my face before going to sleep. I will recommend you guys to wash it after you shower bcuz your pores open and its easier to clean . I love this product so much so 5 stars
Date published: 2018-05-16
Rated

5

out of

5
by
Charz
from
Works Wonders
This stuff is incredible. I use it when I notice I'm starting to breakout and it clears it up within a night or two of washing. The only downside I've noticed is that it dries out my skin on my face a little so I moisturize right after but besides that it's wonderful!
Date published: 2018-05-11