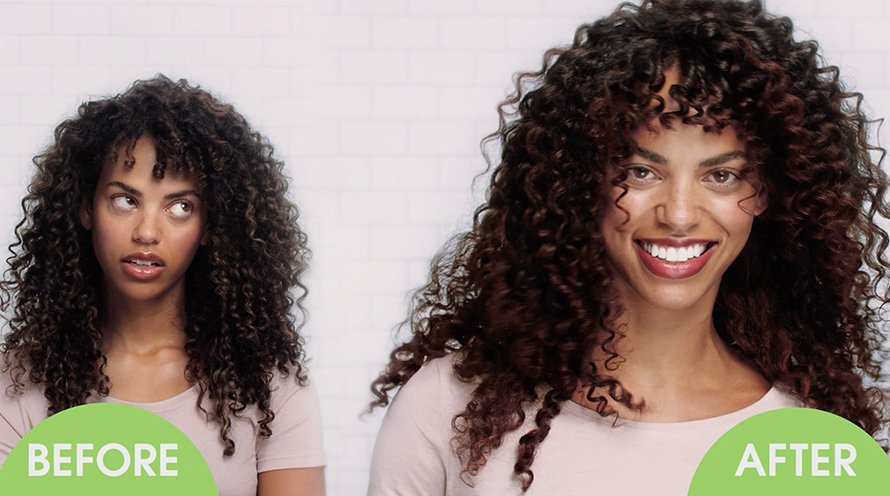 Color Reviver - Warm Brown
Garnier Nutrisse
$7.99 MSRP
Nutrisse's 5 minute color mask instantly refreshes hair color to Day 1 vibrancy. This non-permanent mask revives hair color with its rich depositing pigments while it nourishes with avocado oil to leave hair smooth and shiny.
Product Information
Garnier Nutrisse introduces New! Color Revivers ranging from beautiful deep browns to the coolest of blondes. With rich, depositing color pigments, you can instantly refresh your hair in 5 minutes. Enriched with avocado oil, Color Revivers instantly restores softness, shine and smoothness to even the most damaged dry hair. If sun and styling take away from the radiant hair color, Color Revivers is the answer! Available in 5 shades, Color Revivers is a match for numerous hair color shades. No gloves and no staining! Get ready to have beautiful, radiant color all the time.
How to Use
Shampoo and rinse hair before applying. Spread evenly throughout damp hair, then wash hands thoroughly. Leave in for 5 minutes. Rinse thoroughly. No need for a conditioner after. Use every two weeks.
Tip: Try Micellar Cleansing Water, Waterproof to remove hair color stains
Ingredients
1166921 AQUA / WATER / EAU, CETEARYL ALCOHOL, PARAFFINUM LIQUIDUM / MINERAL OIL / HUILE MINERALE, DIPALMITOYLETHYL HYDROXYETHYLMONIUM METHOSULFATE, CETYL ESTERS, HC BLUE NO.15, TOCOPHEROL, SODIUM HYDROXIDE, SODIUM CHLORIDE, PHENOXYETHANOL, CHLORHEXIDINE DIGLUCONATE, HELIANTHUS ANNUUS SEED OIL / SUNFLOWER SEED OIL, LIMONENE, BENZYL SALICYLATE, BENZYL ALCOHOL, LINALOOL, PERSEA GRATISSIMA OIL / AVOCADO OIL, BASIC BROWN 17, BASIC RED 51, BASIC ORANGE 31, BASIC YELLOW 87, ROSMARINUS OFFICINALIS LEAF EXTRACT / ROSEMARY LEAF EXTRACT, CETRIMONIUM CHLORIDE, CITRIC ACID, HEXYL CINNAMAL, PARFUM / FRAGRANCE. F.I.L. # C236246/1
Frequently Asked Questions
1. How often do Nutrisse Color Revivers need to be used? Can they be used more than once in 2 weeks?
Nutrisse Color Revivers do not need to be used daily or even every other day. The product deposits color pigments with every use. The product should be used in place of your conditioner after shampooing with your regular maintenance shampoo for color-treated hair. Therefore, we recommend using the product to revive hair color once every 2 weeks.
2. Can I mix different Nutrisse Color Revivers shades to achieve in-between results?
Yes! You can combine any Nutrisse Color Revivers you want to achieve your desired result. For instance, if the Cool Blonde shade is too cool, add some warmth with the Golden Blonde shade.
3. What happens if I leave Nutrisse Color Revivers on longer than 5 minutes?
Nutrisse Color Revivers are designed to deposit color on color-treated hair. After testing and evaluating the product performance when applied for 5 and 10 minutes, we've concluded that the best revived results occur when the product is left in hair for 5 minutes. The longer you leave on Nutrisse Color Revivers, the more color pigment will be deposited on your hair.
4. Will Nutrisse Color Revivers cover gray roots?
No. Nutrisse Nourishing Color Crème permanent hair color is the best product for covering gray hair. If you want to revive the color of hair that's already color-treated, we recommend using Nutrisse Color Revivers.
5. If I don't have color treated hair, can I use Nutrisse Color Revivers? What will the product do?
Yes. However, Nutrisse Color Revivers are designed to nourish and add tones to color-treated hair. If you apply the product to un-color-treated hair, the added tones will not be as visible as when applied to color-treated hair.
6. Will there be more shades?
We are currently exploring new shades to add to the Nutrisse Color Revivers range.
7. Are Nutrisse Color Revivers a semi- or demi-permanent dye?
Nutrisse Color Revivers are not a demi-permanent hair color product. They can be understood as a conditioner that contains color pigments similar to what is found is semi-permanent offerings.
8. Will Nutrisse Color Revivers stain my hands and fingers?
Nutrisse Color Revivers will not stain your hands or fingers! They are meant to be as user-friendly as possible.
9. Should I shampoo before using Nutrisse Color Revivers?
Yes, shampoo and rinse your hair before applying Nutrisse Color Revivers. Because the product is a conditioner, it will not clean your hair.
10. Should Nutrisse Color Revivers be applied to wet or dry hair? Why?
Wet. We have evaluated applications on multiple hair conditions and have concluded that the best application for revived color results is on freshly washed, damp hair.
Have more questions? Check out our Color Reviver guide with everything you need to know.
Everything You Need to Know About Nutrisse Color Revivers
Don't let your hair color fade away on you. Keep it looking fresh and vibrant for weeks with Nutrisse Color Revivers.
MATCH WITH YOUR PERFECT PERMANENT HAIR COLOR
All Shades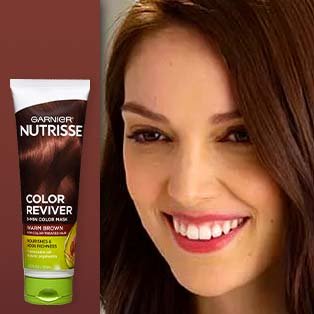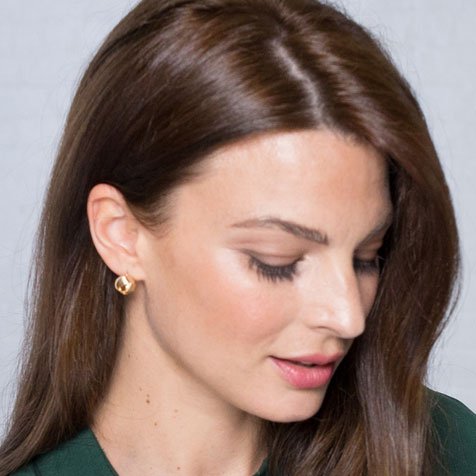 33 - Darkest Golden Brown
Deep Chestnut Brown 434 (Chocolate Chestnut)
Dark Reddish Brown 452 (Chocolate Cherry)
Medium Golden Brown 53 (Chestnut)
Medium Golden Mahogany Brown 535 (Chocolate Caramel)
Light Golden Brown 63 (Brown Sugar)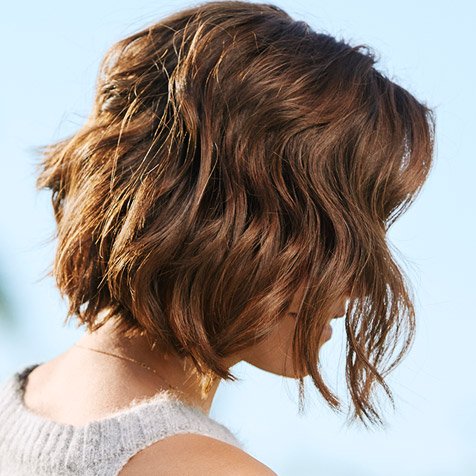 Nutrisse Ultra Color

Brown Shades
B3 - Golden Brown
B4 - Caramel Chocolate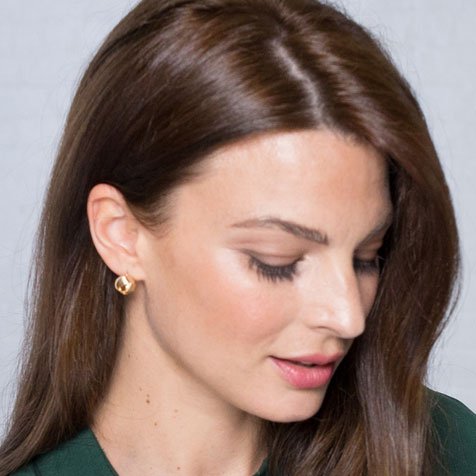 Nutrisse Ultra Coverage

Browns Shades
530 - Chestnut Praline
630 - Toffee Nut
Avocado Oil
Enriched with solidary-sourced avocado oil, restore soft texture and visible shine to even the most damaged, dry hair.
Vitamin E
Infused with Vitamin E to create a glossy texture and smooth shine for color-treated hair.
Rated

1

out of

5
by
Sarah1266
from
The warm brown
I did not want to dye my hair and as stated I used it as a pigment color conditioner as you would use blue shampoo. This product needs to specify it is KETCHUP color. Are you actually kidding me ? Buyer beware do NOT use this color if you have brown hair and and have ANY brassiness at all. If you dye your hair and it has to be toned due to brassy pigments don't try this product. Also, your label reads to use it as you would conditioner ? What does that mean ? I have never ever left a review a handful of times in my life so specifically search for your site to find out where it says permanent praying it will come out as I sit with more shampoo on and conditioner and to make sure others know more since your label is way off. Never ever seen it this far off and at least a disclaimer. By far the ugliest color I have seen.. You need this put on the label as color for hair, end of discussion. Doesn't run off ? I had to laugh as my long natural nails are red tinted and my wet hair hitting my shirt was thrown away. You need to change the label as this is NOT just a refresher conditioner adding pigments. I have not had my hair color in a year so even for non color treated hair I look like a bottle of ketchup. If you have deep brown hair you might be fine using this but if you are a brunette with any red hues or brassieres than do not use this product. I've tried 6 home remedies to get this awful color out of my hair and it's running all over the house staining items. If your not wanting a hair color like a clown and not a deep brunette than stay clear away from this awful product. Also wrap your hair for the first two weeks so you do not stain anything. Wash your hands with something immediately after. I used lemon juice and a scrubber today. Awful and Awful. I threw the entire thing out and would not recommend anyone to buy this. If I compare it to any product it would be splat and not a conditioner. I will leave another review after my 24 th wash since it says three weeks. Technically it should be gone and not even close. That's with me using home remedies for removal. I love your products and use them often but this one is awful. I'd change the label. Messing with woman's hair is a huge no. Ensure you say it will run on to clothes as a orange color dye after minimum 5 washes, wash your hands, and do not use if you have ANY brassy undertones. If you don't then change it to a ketchup color and I'd ensure you have people comb through the hair. I wish I had something good to say but I have nothing and hope people read these reviews. I can't stress enough this is like a toner on anyone that has any thing but dark hair. Don't use if you have any low light or undertones or they will be gone and not even the home remedies get them out. I haven't read your reviews but a few saying similar so I think it's important this label changes quick.
Date published: 2020-09-16
Rated

2

out of

5
by
Fun Momma
from
Tone is too red.
It does what it says - adds a touch of color to faded hair color.... However, it's not a Warm Brown. It's more like a Warm Brick Red. Imagine ketchup with Worchestire sauce mixed in. That's the color. I was hoping for a true brown. Unfortunately, it seems they're not making the other shades of brown, they didn't carry them at my CVS. Amazon has Caramel Fudge which is a deep brown so I guess I'll try that & hope it covers this reddish hue. Otherwise, I like how it doesn't damage my hair, hair feels soft after washing it & it isn't overly fragranced.
Date published: 2020-08-26
Rated

5

out of

5
by
Znick11
from
This worked really well for my faded brown hair.
This worked great! My hair is medium warm brown and had faded from sun and swimming, but my roots were still ok and I did not want to re-dye yet. My hair turned out deeper brown but not super red at all (I used warm brown). I only used about as much as I would to condition my hair (it doesn't really say, but maybe if you used an amount more similar to hair color, it might come out too vibrant). I will use this again - thank you!
Date published: 2020-08-21
Rated

1

out of

5
by
emc2
from
Color is not true
This product is definitely NOT warm brown. It is should be marketed as auburn. The cream itself is red and it made my light brown hair very red. I hated it. There is nothing brown about this color. I am very disappointed I have to throw away a whole tube and wasted my money.
Date published: 2020-08-21
Rated

5

out of

5
by
Cameron79
from
Pleasantly Surprised
I was expecting this to not work, if anything, since my natural hair is very dark brown (though it was lightened from the sun and a mostly faded-out brown box dye that used developer). This left a surprising amount of color in my hair, and even disguised my grays somewhat. I was skeptical because the product itself is very red and went on orange, but it just gave my hair rosy undertones, which I actually like. It also made my hair nice and soft. Might pull too red for some if you have lighter hair, but gives a cool rose gold tint on really dark hair.
Date published: 2020-07-18
Rated

1

out of

5
by
KD2317
from
Horrible!!!
This product was absolutely horrrible. I got the warm brown, but when it came out of the tube it was BRIGHT RED!! But I went ahead and used it not realizing the what I was about to do to my hair. This left my hair with STREAKS of red that my sister said looked like I rubbed ketchup in my hair! I let my hair dry and the product made my hair sticky. I washed it again and prayed to the hair gods to help me, it didn't do anything, except cause it to strip out more of the original brown color. So now it is also streaked with whitish blonde pieces. I read reply's from the company on other negative reviews and saw them trying to make it sound the products just wasn't used right, NO! I won't accept that because if it is for BROWN hair and should deposit BROWN color it should NOT be red!!!!
Date published: 2020-05-20
Rated

5

out of

5
by
majumarti
from
I am currently using this and bring so much glow to my hair. It feels so soft and my color stays great
Date published: 2020-05-02
Rated

5

out of

5
by
frankmyt
from
Es sper cremoso y pigmenta muy bien y para mi lo hidratado que deja el cabello es lo mximo y no tiene nada que envidiar a otros de otras marcas sper cool y recomendado si deseas probar en casa
Date published: 2020-04-30