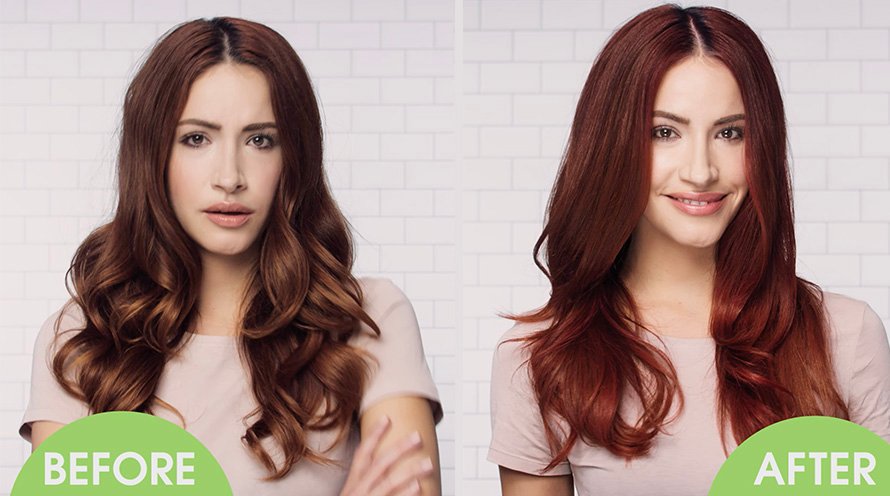 Color Reviver - Vibrant Red
Garnier Nutrisse
$7.99 MSRP
Nutrisse's 5 minute color mask instantly refreshes hair color to Day 1 vibrancy. This non-permanent mask revives hair color with its rich depositing pigments while it nourishes with avocado oil to leave hair smooth and shiny.
Product Information
Garnier Nutrisse introduces New! Color Revivers ranging from beautiful deep browns to the coolest of blondes. With rich, depositing color pigments, you can instantly refresh your hair in 5 minutes. Enriched with avocado oil, Color Revivers instantly restores softness, shine and smoothness to even the most damaged dry hair. If sun and styling take away from the radiant hair color, Color Revivers is the answer! Available in 5 shades, Color Revivers is a match for numerous hair color shades. No gloves and no staining! Get ready to have beautiful, radiant color all the time.
How to Use
Shampoo and rinse hair before applying. Spread evenly throughout damp hair, then wash hands thoroughly. Leave in for 5 minutes. Rinse thoroughly. No need for a conditioner after. Use every two weeks.
Tip: Try Micellar Cleansing Water, Waterproof to remove hair color stains.
Ingredients
1166917 AQUA / WATER / EAU, CETEARYL ALCOHOL, PARAFFINUM LIQUIDUM / MINERAL OIL / HUILE MINERALE, DIPALMITOYLETHYL HYDROXYETHYLMONIUM METHOSULFATE, CETYL ESTERS, HC BLUE NO. 15, TOCOPHEROL, SODIUM HYDROXIDE, SODIUM CHLORIDE, PHENOXYETHANOL, CHLORHEXIDINE DIGLUCONATE, HELIANTHUS ANNUUS SEED OIL / SUNFLOWER SEED OIL, LIMONENE, BENZYL SALICYLATE, BENZYL ALCOHOL, LINALOOL, PERSEA GRATISSIMA OIL / AVOCADO OIL, BASIC BROWN 17, BASIC RED 51, BASIC ORANGE 31, BASIC YELLOW 87, ROSMARINUS OFFICINALIS LEAF EXTRACT / ROSEMARY LEAF EXTRACT, CETRIMONIUM CHLORIDE, CITRIC ACID, HEXYL CINNAMAL, PARFUM / FRAGRANCE. F.I.L. # C236243/1
Frequently Asked Questions
1. How often do Nutrisse Color Revivers need to be used? Can they be used more than once in 2 weeks?
Nutrisse Color Revivers do not need to be used daily or even every other day. The product deposits color pigments with every use. The product should be used in place of your conditioner after shampooing with your regular maintenance shampoo for color-treated hair. Therefore, we recommend using the product to revive hair color once every 2 weeks.
2. Can I mix different Nutrisse Color Revivers shades to achieve in-between results?
Yes! You can combine any Nutrisse Color Revivers you want to achieve your desired result. For instance, if the Cool Blonde shade is too cool, add some warmth with the Golden Blonde shade.
3. What happens if I leave Nutrisse Color Revivers on longer than 5 minutes?
Nutrisse Color Revivers are designed to deposit color on color-treated hair. After testing and evaluating the product performance when applied for 5 and 10 minutes, we've concluded that the best revived results occur when the product is left in hair for 5 minutes. The longer you leave on Nutrisse Color Revivers, the more color pigment will be deposited on your hair.
4. Will Nutrisse Color Revivers cover gray roots?
No. Nutrisse Nourishing Color Crème permanent hair color is the best product for covering gray hair. If you want to revive the color of hair that's already color-treated, we recommend using Nutrisse Color Revivers.
5. If I don't have color treated hair, can I use Nutrisse Color Revivers? What will the product do?
Yes. However, Nutrisse Color Revivers are designed to nourish and add tones to color-treated hair. If you apply the product to un-color-treated hair, the added tones will not be as visible as when applied to color-treated hair.
6. Will there be more shades?
We are currently exploring new shades to add to the Nutrisse Color Revivers range.
7. Are Nutrisse Color Revivers a semi- or demi-permanent dye?
Nutrisse Color Revivers are not a demi-permanent hair color product. They can be understood as a conditioner that contains color pigments similar to what is found is semi-permanent offerings.
8. Will Nutrisse Color Revivers stain my hands and fingers?
Nutrisse Color Revivers will not stain your hands or fingers! They are meant to be as user-friendly as possible.
9. Should I shampoo before using Nutrisse Color Revivers?
Yes, shampoo and rinse your hair before applying Nutrisse Color Revivers. Because the product is a conditioner, it will not clean your hair.
10. Should Nutrisse Color Revivers be applied to wet or dry hair? Why?
Wet. We have evaluated applications on multiple hair conditions and have concluded that the best application for revived color results is on freshly washed, damp hair.
Have more questions? Check out our Color Reviver guide with everything you need to know.
Everything You Need to Know About Nutrisse Color Revivers
Don't let your hair color fade away on you. Keep it looking fresh and vibrant for weeks with Nutrisse Color Revivers.
MATCH WITH YOUR PERFECT PERMANENT HAIR COLOR
All Shades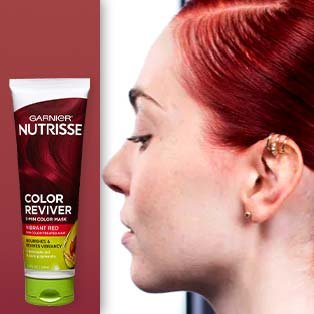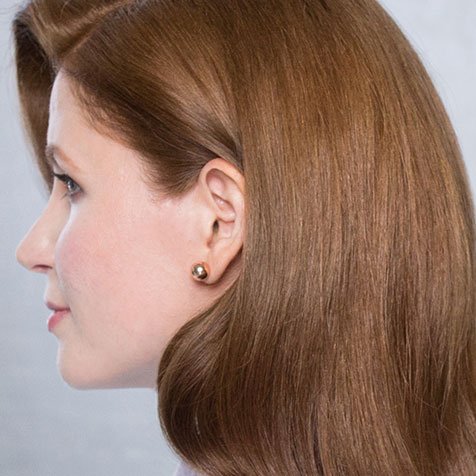 362 - Darkest Berry Burgundy
462 - Dark Berry Burgundy
Medium Reddish Brown 56 (Sangria)
True Red 66 (Pomegranate)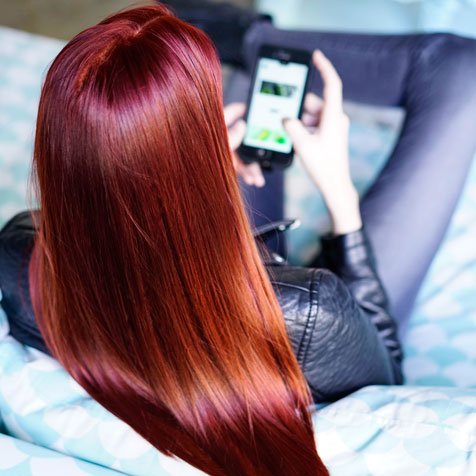 Nutrisse Ultra Color

Red Shades
BR1 - Deepest Intense Burgundy
BR2 - Dark Intense Burgundy
BR3 - Intense Burgundy
R0 - Darkest Intense Auburn
R2 - Medium Intense Auburn
R3 - Light Intense Auburn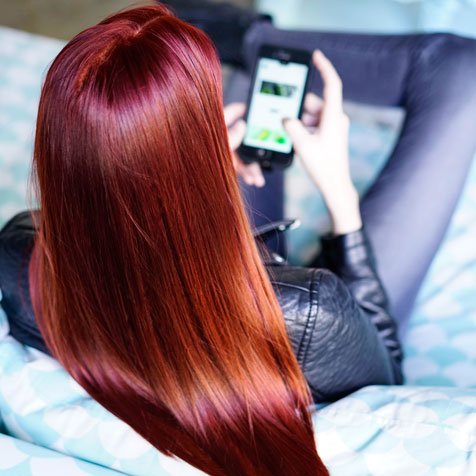 Nutrisse Ultra Coverage

Red Shades
Cinnamon Whiskey 550
Avocado Oil
Enriched with solidary-sourced avocado oil, restore soft texture and visible shine to even the most damaged, dry hair.
Vitamin E
Infused with Vitamin E to create a glossy texture and smooth shine for color-treated hair.
Rated

1

out of

5
by
realredhead
from
Totally Disappointed
I knew when buying this product it is made for dyed hair. Mine has not been dyed in 3 years but thought what the heck I'm a 52 yo housewife with fading red hair let's see what happens. Thankfully did not use very much as I'm not quite dry yet but looking PINK. I would have preferred looking Orange.
Date published: 2021-01-06
Rated

5

out of

5
by
Racheal38
from
My absolute favorite product!!!!
I absolutely love this product. During quarantine My husband was slow on work so I could not go to the salon and get my hair redone. I had red low lights. I saw this at Walmart And I got it and I have never stopped using it, I love it!!!! I would recommend this product to anybody I would give it 10 stars if possible! My mom even now uses it, she loves it also!!!
Date published: 2020-12-07
Rated

4

out of

5
by
Hannahbick12
from
Good for toning out green
I dyed my hair green Over quarantine and tried to dye it copper to cancel out the green. When it faded the green remained so I needed a quick fix. This conditioner not only brought back the red that I had dyed my hair, it also canceled out the green. It only lasted about two weeks but I would rather use this than try to redye my hair every month. Other reviews said it stained but I didn't see that at all.
Date published: 2020-10-02
Rated

2

out of

5
by
purple granny
from
This product is a magenta color
First of all it says to wash your hands right away which I did but my hands were still red so I would recommend wearing gloves. I have strawberry blonde hair and this turned my hair a magenta and almost purple color. I'm still trying to get it washed out after 8 shampoos and I only left it on my hair for 5 minutes. I have used the purple one that fights brassiness and I really liked it but I seen this and thought I'd give it a try. It's not for me. If you have darker hair this product would be alright I think.
Date published: 2020-09-06
Rated

2

out of

5
by
Chris1999
from
Wear gloves
It is very helpful to wear gloves with this product. It does stain. I was unsure at first what color my hair would be after rinsing because my entire scalp, forehead and hands were bright pink. I had to get back in the shower and wash my hair/scalp twice. I also used nail polish remover to try to scrub off access on my skin. After seven days my fingernails still have a bit of pink to them. It also dyed the tube, which I wiped down thoroughly when I put it away. My hair was a bit of a darker brown/red and did turn the bright red as shown on the tube. This would be good to use if you just want to see how the color will look on you. I also bought the brown shade, but am unsure if I will use it. I may go with a semi permanent in a similar shade next time.
Date published: 2020-08-11
Rated

5

out of

5
by
Ella Belle
from
I love this Stuff!
I am a darker brunette gal who has around 10 percent grey. My hair has been virgin (not colored, no perms or other treatments), for many years. My hair is about 2 inches past shoulder length and is very thin and baby fine. Lately, I have been thinking of trying to change up my hair color at home. I've been considering burgundy, red, auburn or violet color for fun. But, I did not know if I would really want to do it permanently. So, I got a tube of this Garnier Nutrisse Nourishing Color Creme - Color Reviver - Vibrant Red to experiment with. This product is very easy to use and really not too messy. I did as suggested on the tube by washing my hair 1st. I lightly towel dried it and then applied some of the color. The 1st time I did it for the recommended 5 minutes. After rinsing and naturally letting my hair dry, I did see a very subtle tint. Not much though. The next time, a week later, I tried 10 minutes and saw more tint and a tiny bit on the grey. The week after, I did 15 minutes and saw noticeable tint and more tinting of my grey hairs. The 4th time I did 20 minutes. I am really happy with the results this time with a strong tint of color that it does affect the grey hairs too. It actually seems like the tint of color gets even a bit more noticeable by the next day or two! I usually wash my hair 2 to 3 times a week, but I was afraid to use this product more often than once a week, just because the recommended usage is really for every 2 weeks. I may try using after each wash soon. The conditioning ability of this product is really nice and my hair seems to love it. It leaves a very pleasing scent and my hair is soft but seems fuller too. Anyway, I am super happy with this product because for me and my dark brunette virgin hair, it actually does give it a nice burgundy tint and kind of a pinkish violet to the grey hairs. It has been a fun experiment to do during COVID-19 Lockdown, and it is a product I plan to continue using! I really love it!
Date published: 2020-05-14
Rated

1

out of

5
by
Unfortunate Carrot Top
from
So disappointed
I was incredibly excited when I found this product. My hair is a coppery, red, curly mess. With the sun (and my children), I have started to notice graying and fading in my color. I have started to dye my hair as a result, with recent events, I needed a boost to try and get me through until I can get to my stylist. I used the Vibrant Red once for 5 minutes and my hair has a distinct carrot orange cast. I'm so unhappy with this product and how my hair turned out. Please be careful, do a strand test. You could be very sorry if you don't!
Date published: 2020-05-13
Rated

5

out of

5
by
TammyO
from
My new best friend
Before the pandemic I had red highlights in my hair, been at home for so long my color faded away and had a brassy tone, I didn't like the way it look, but then I found the reviver, what a life saver!!! My hair is red again and soft!! Love it Thank you Garnier
Date published: 2020-05-07