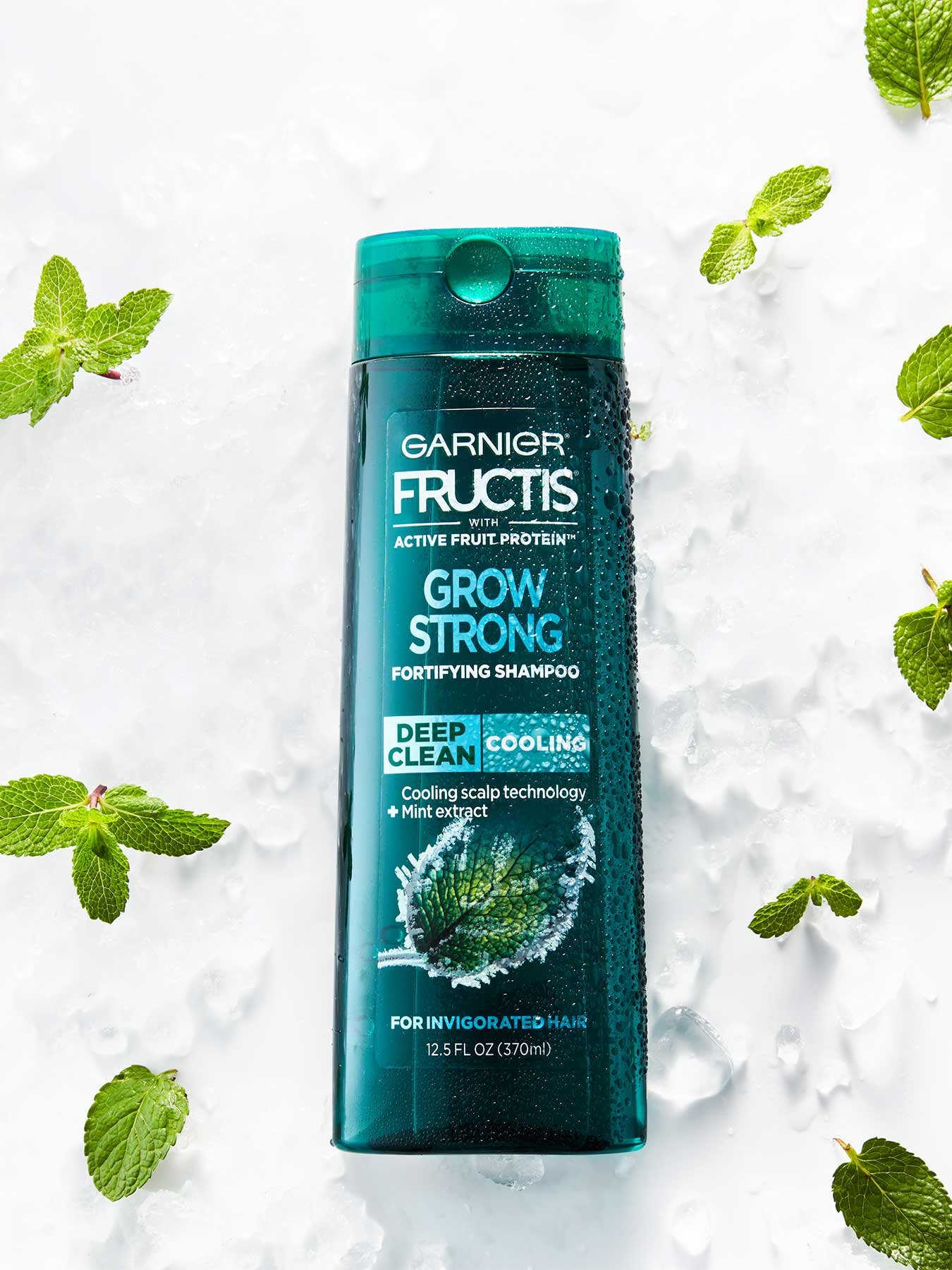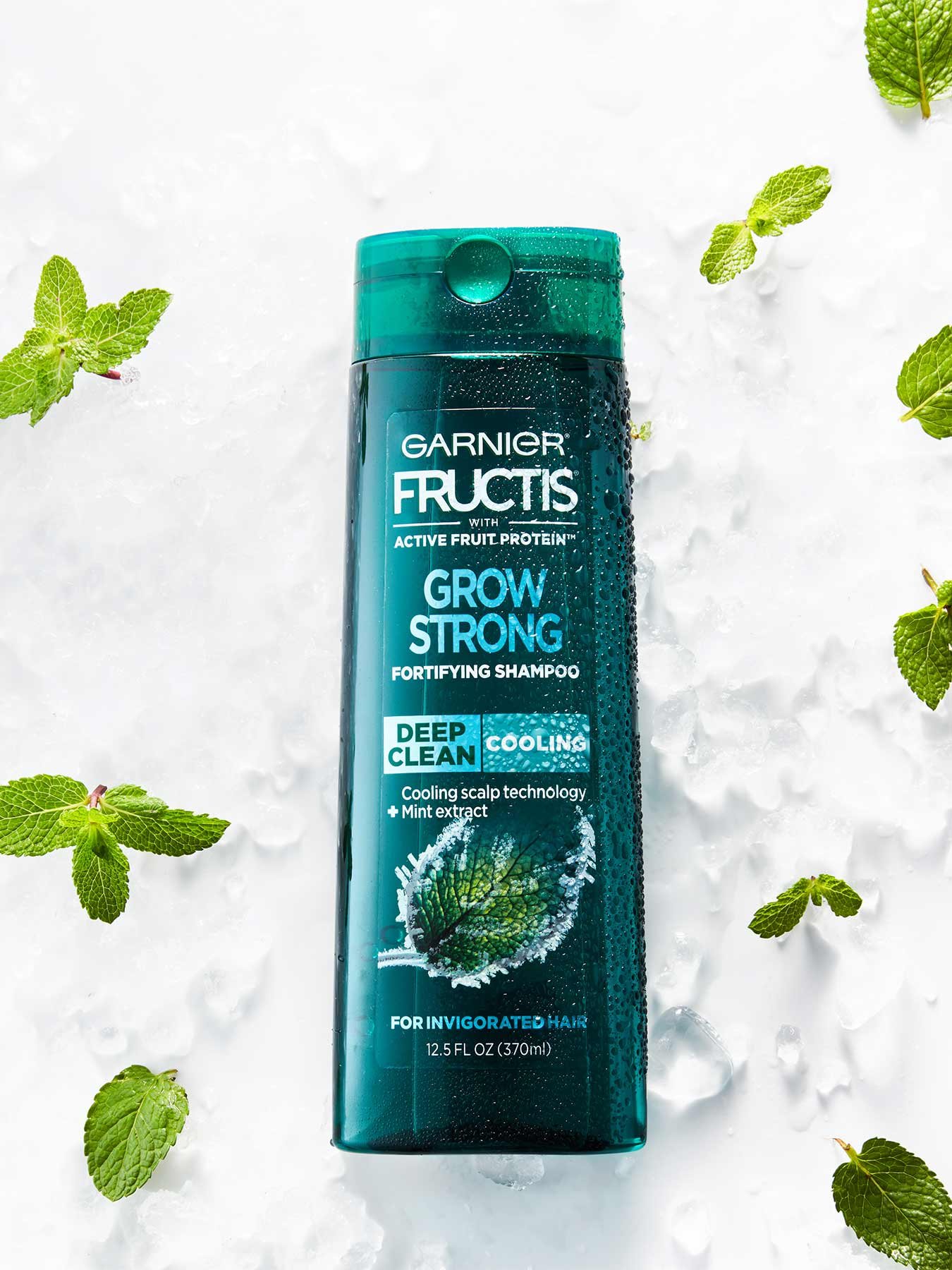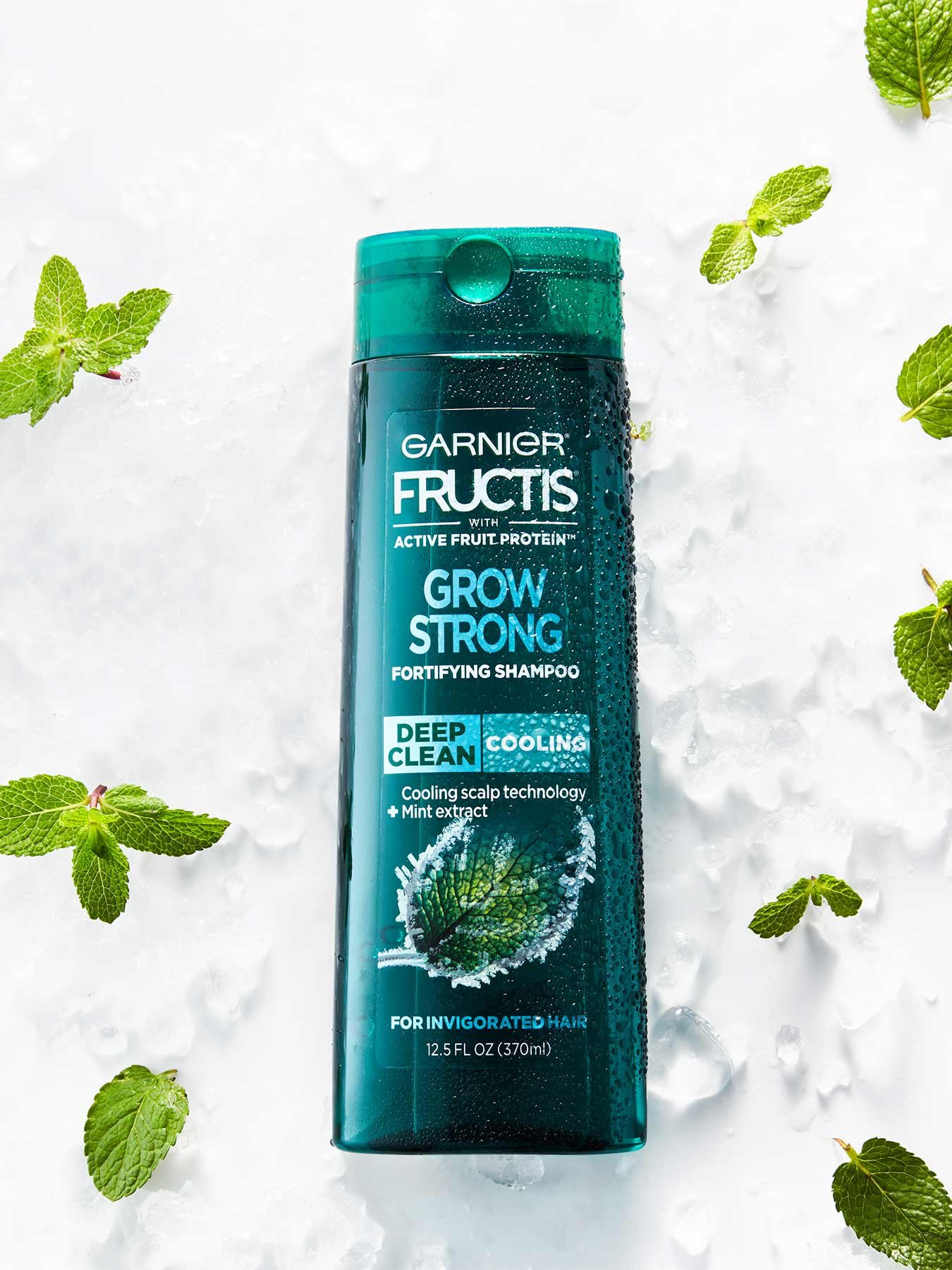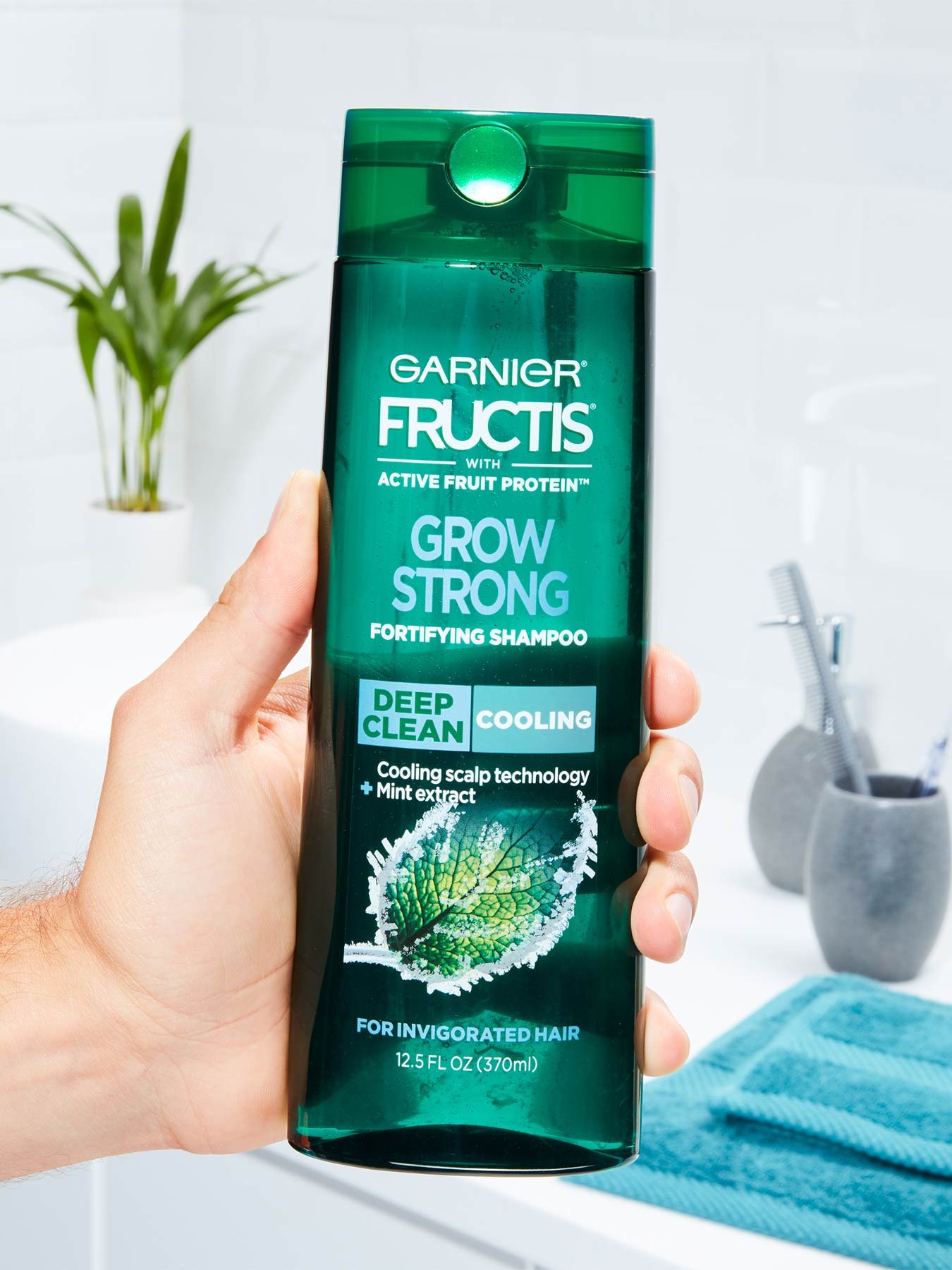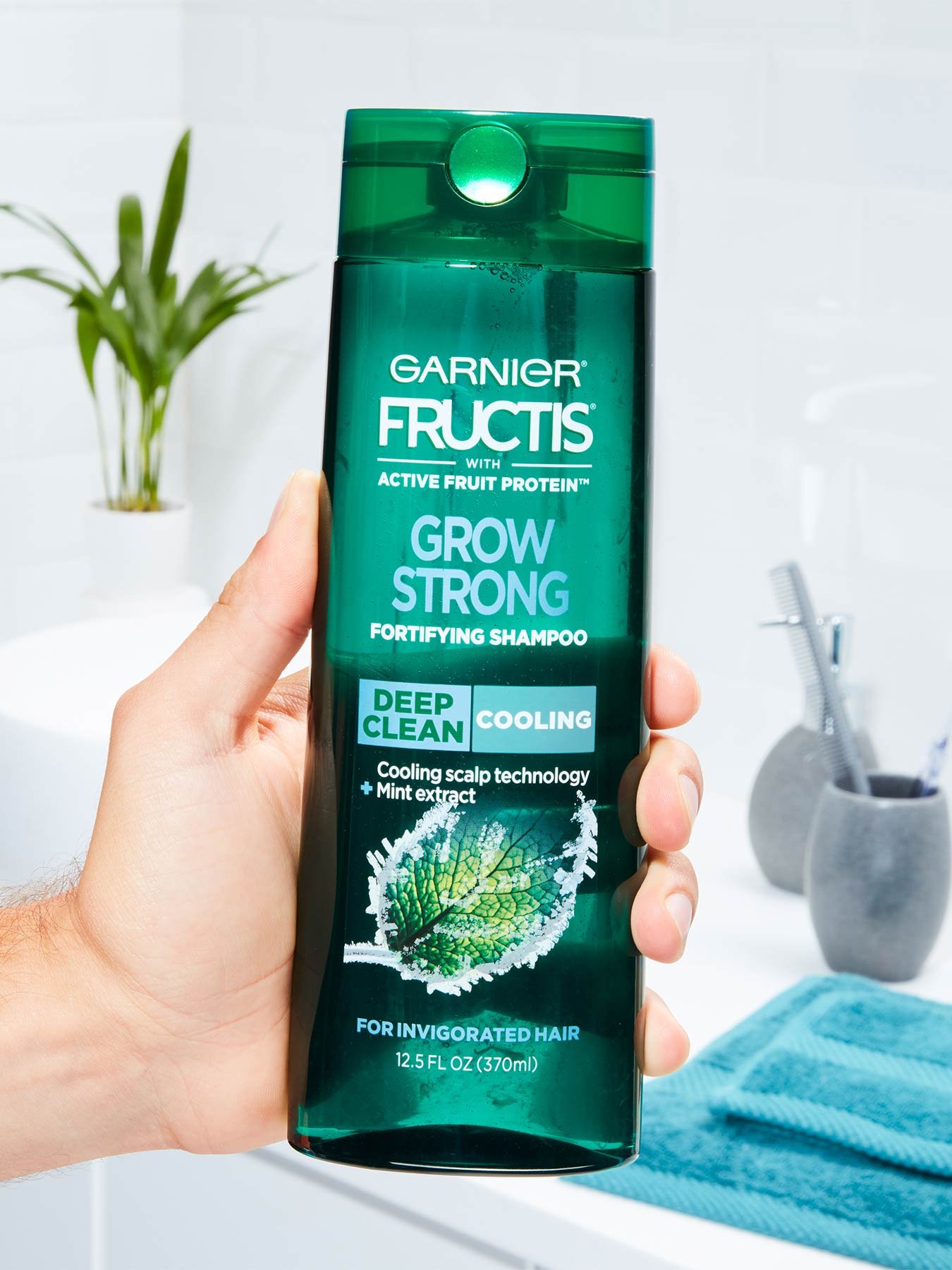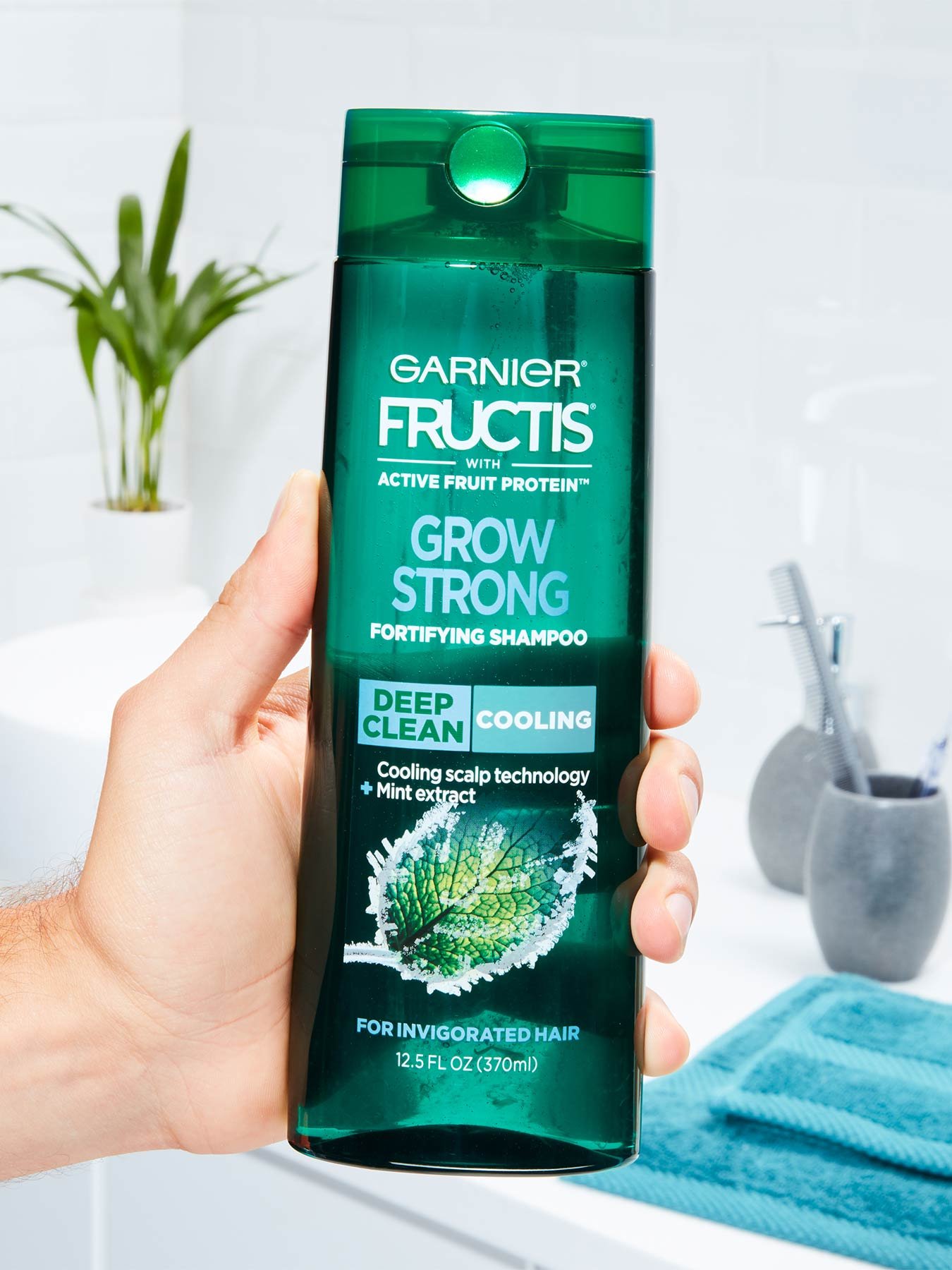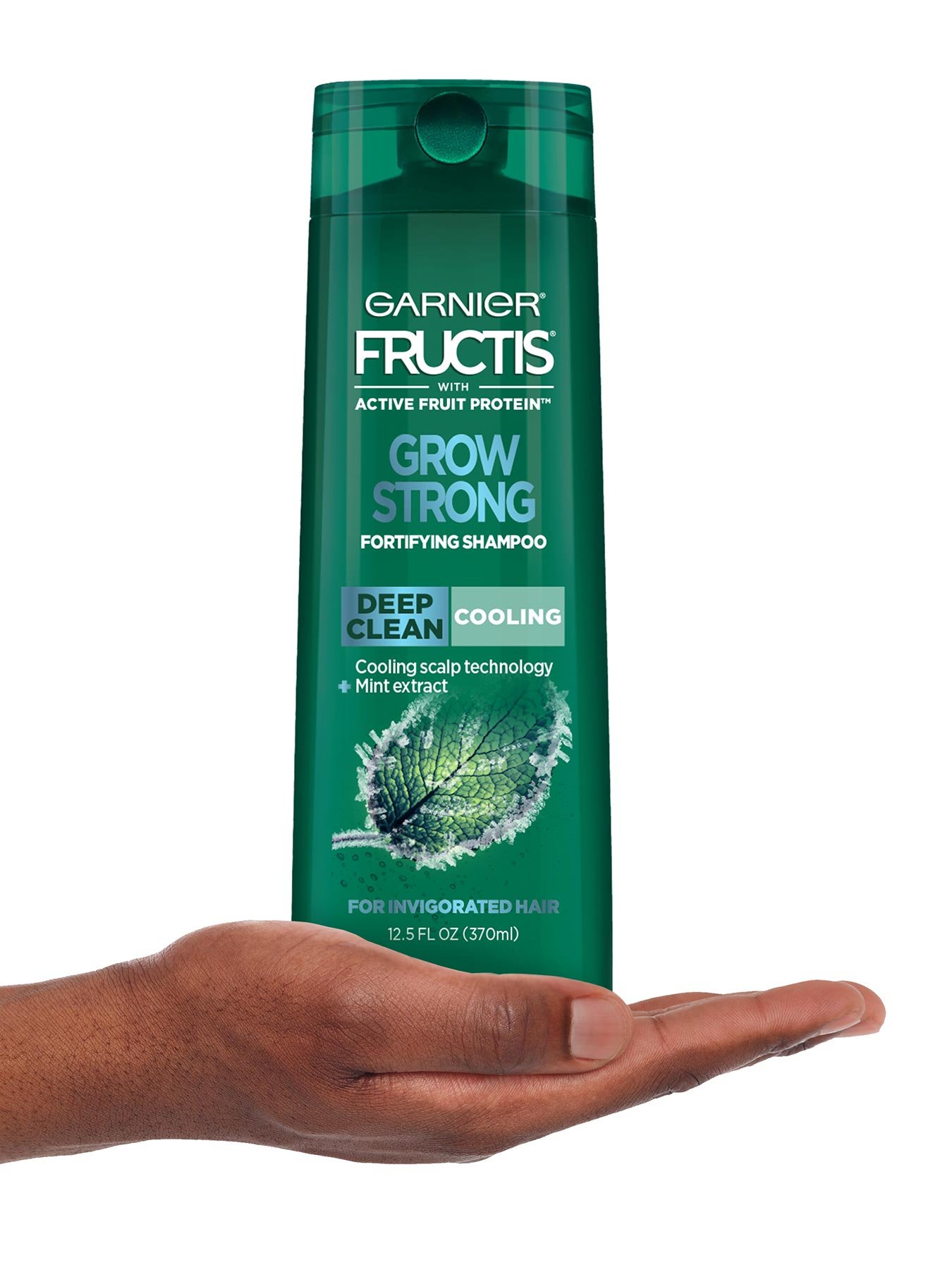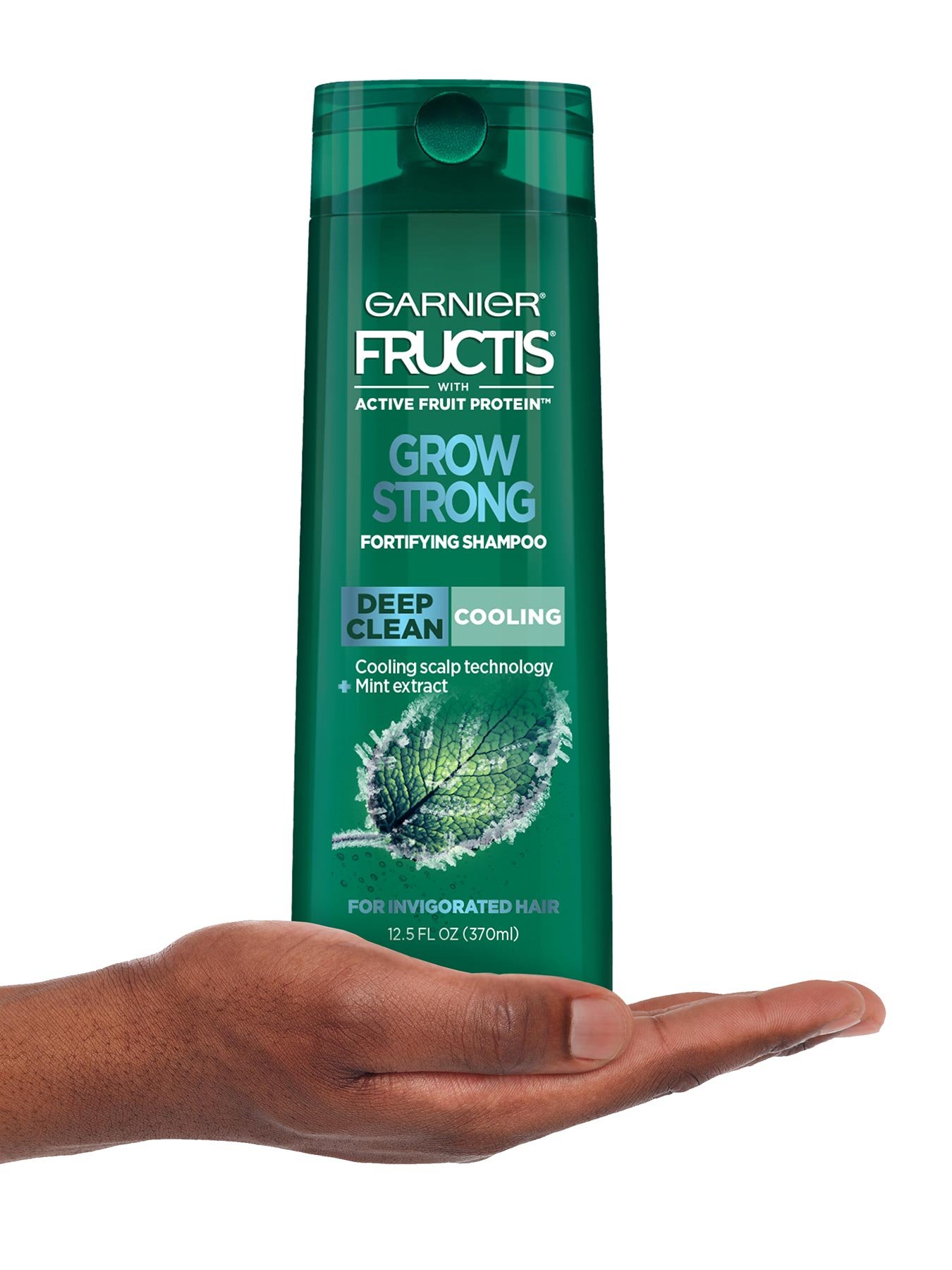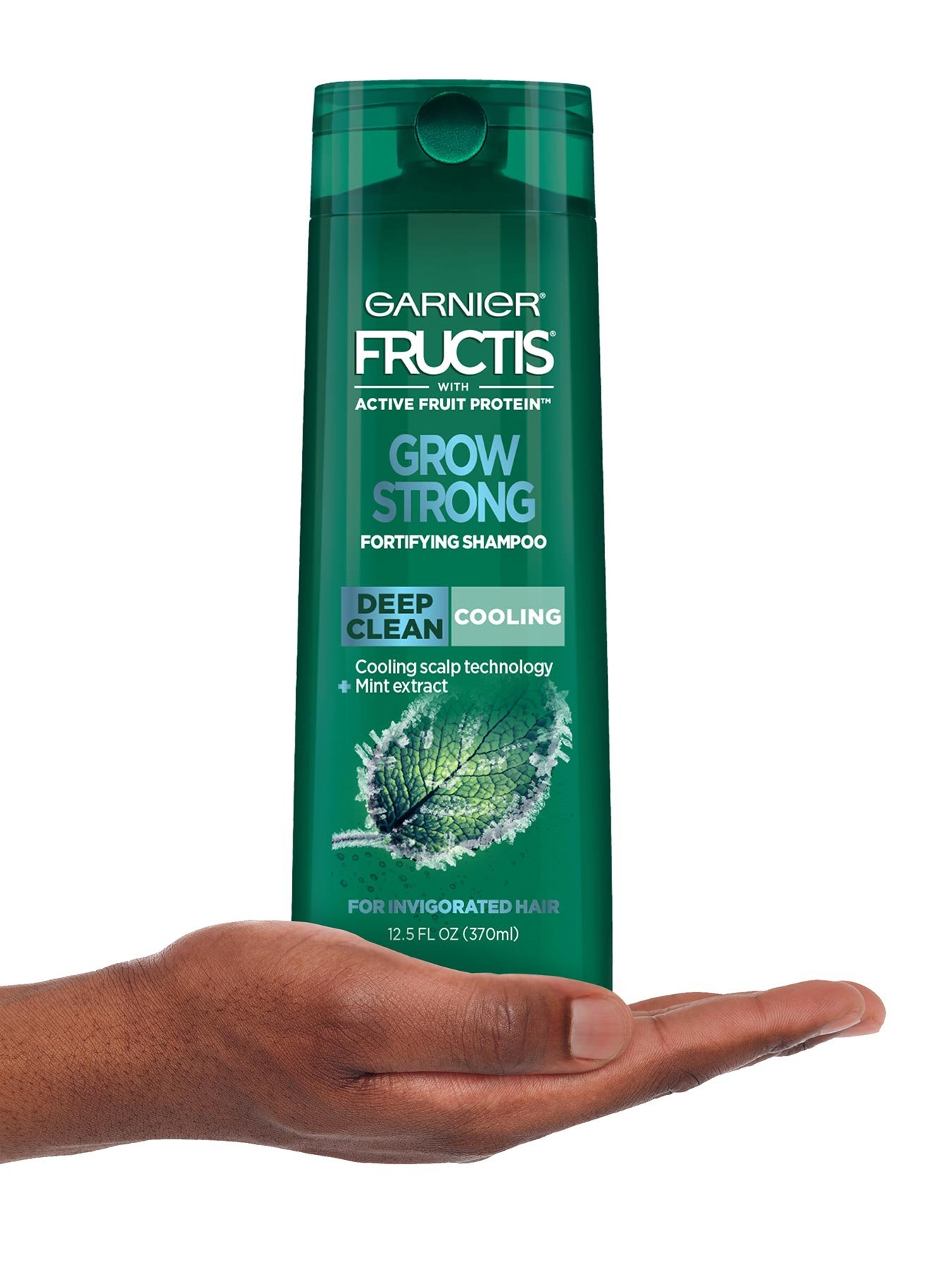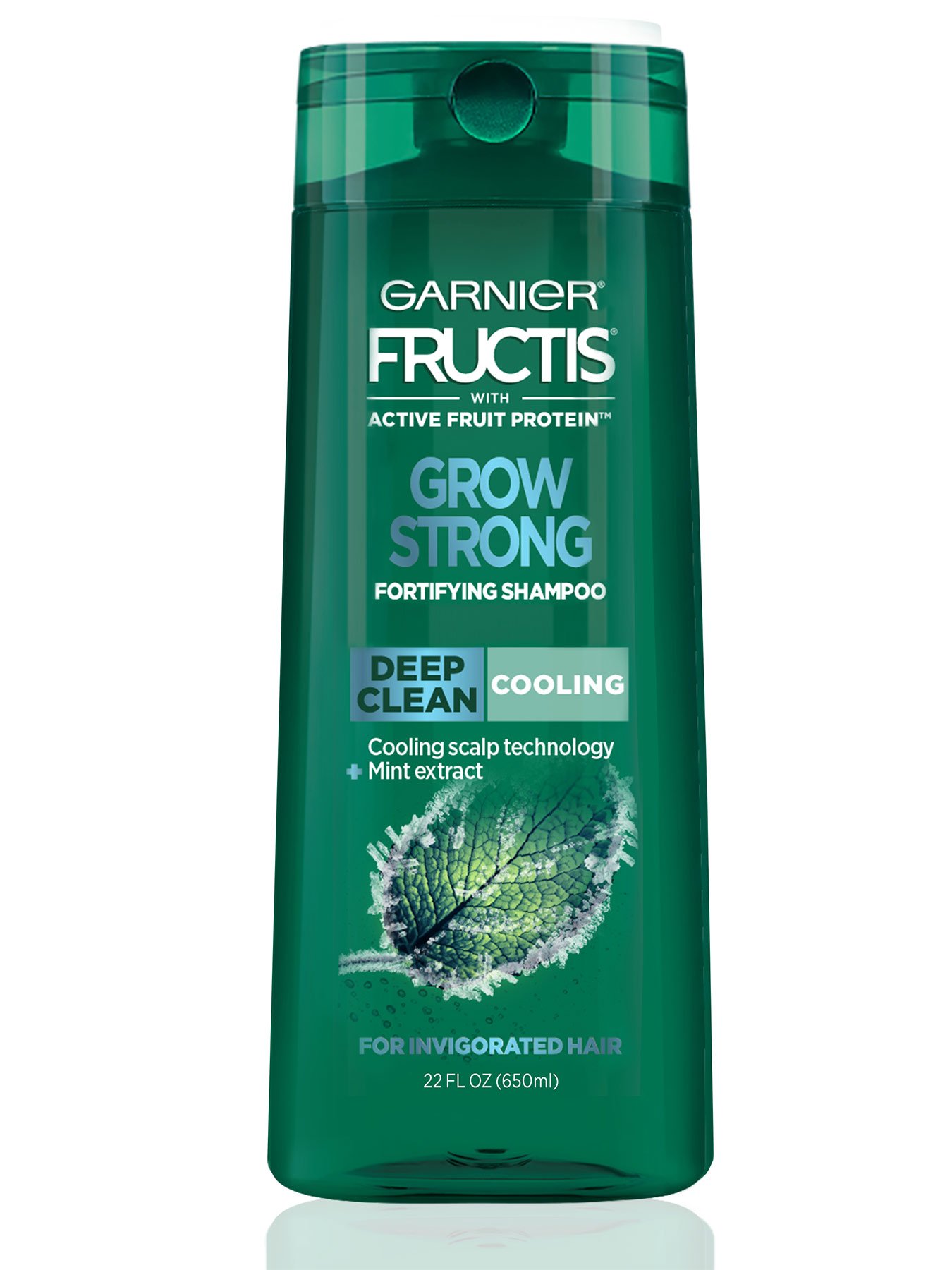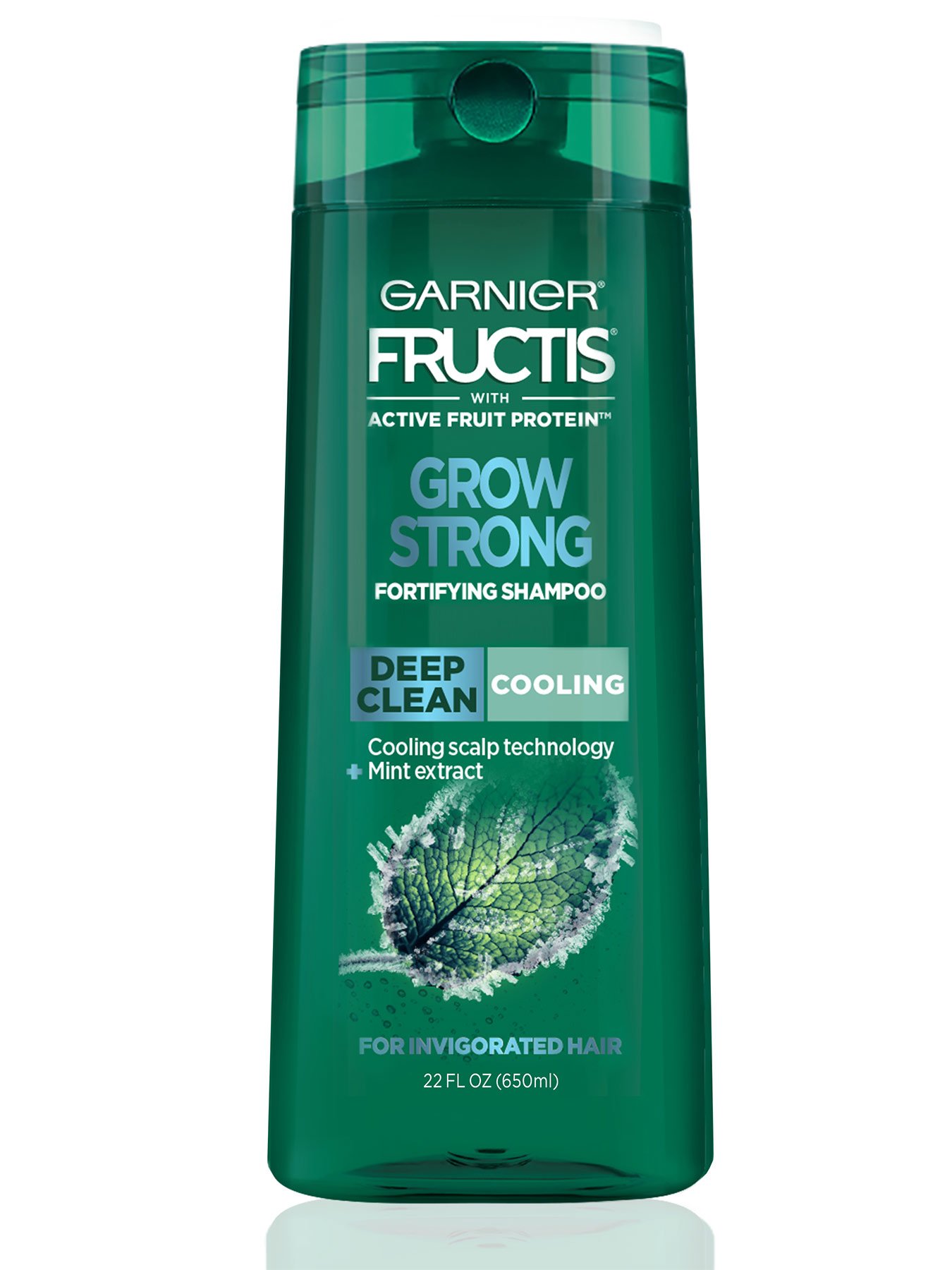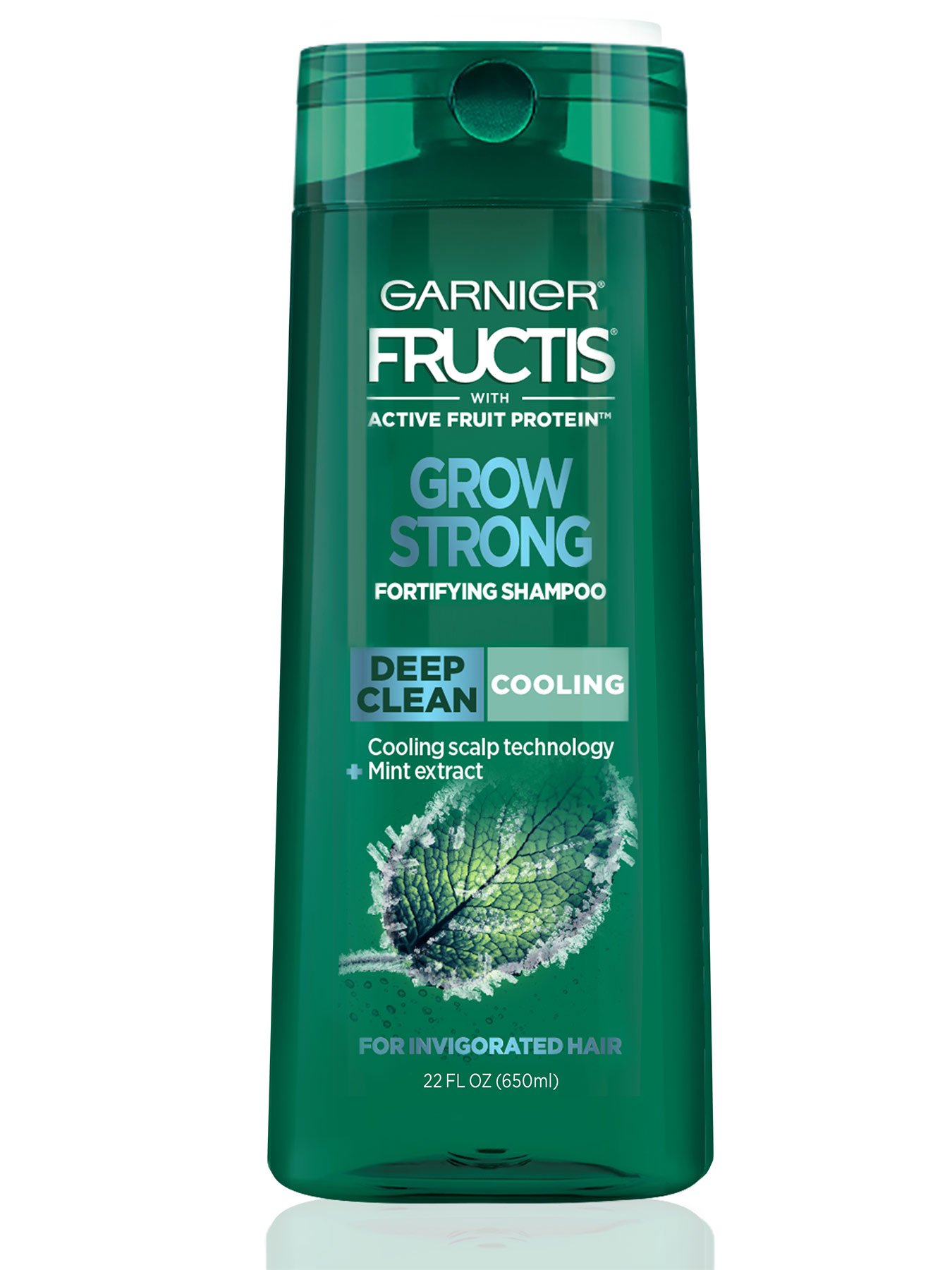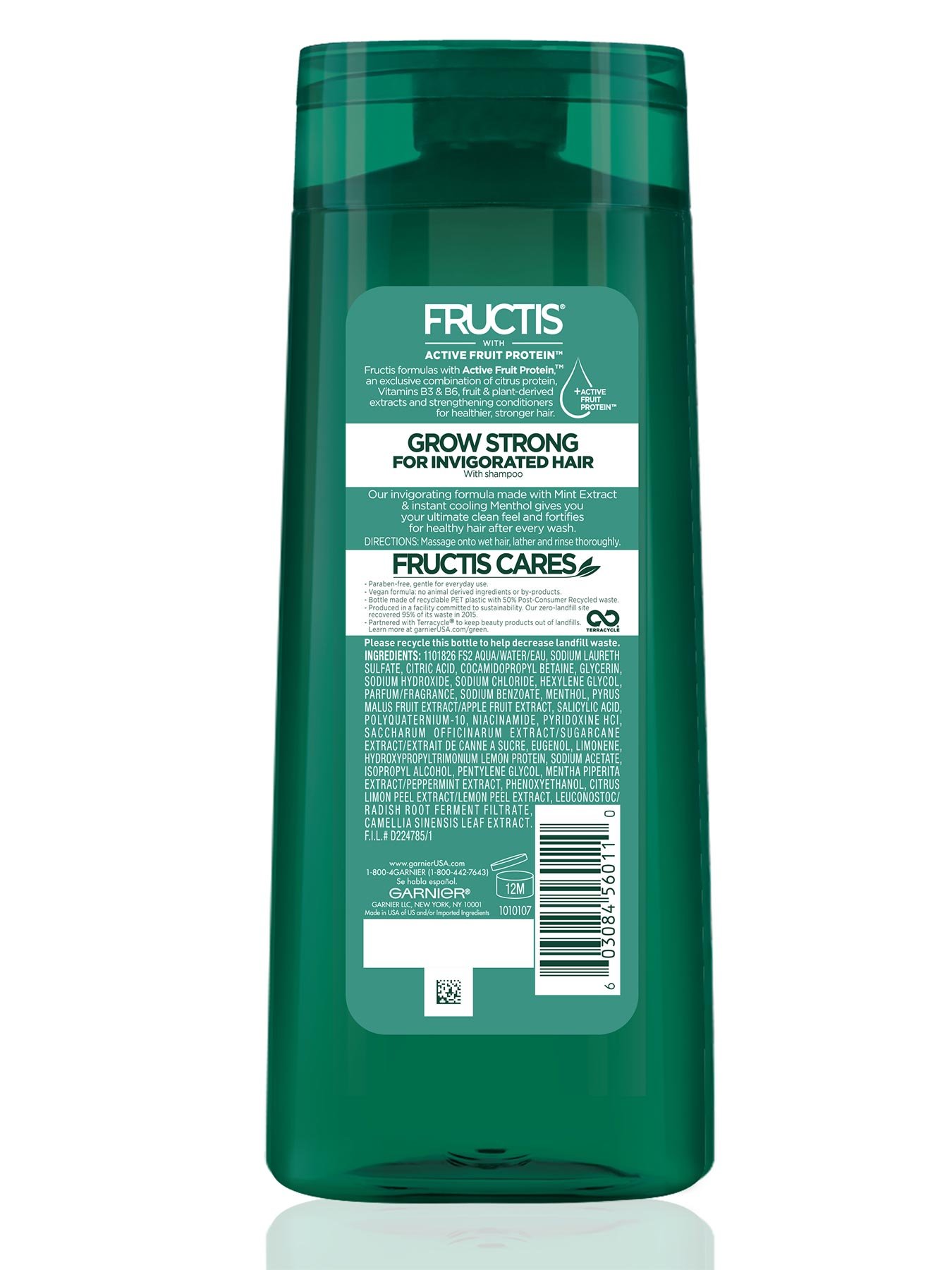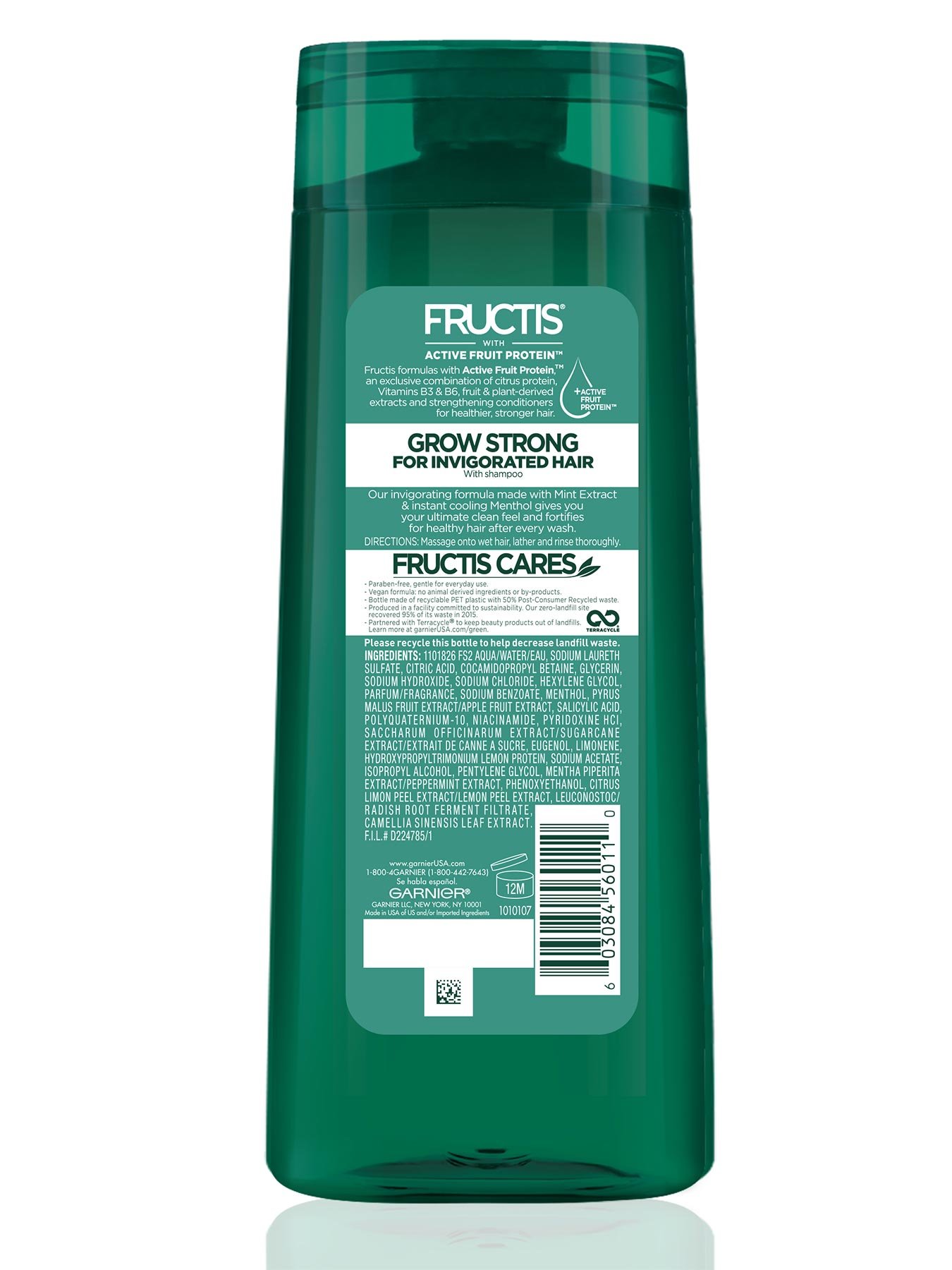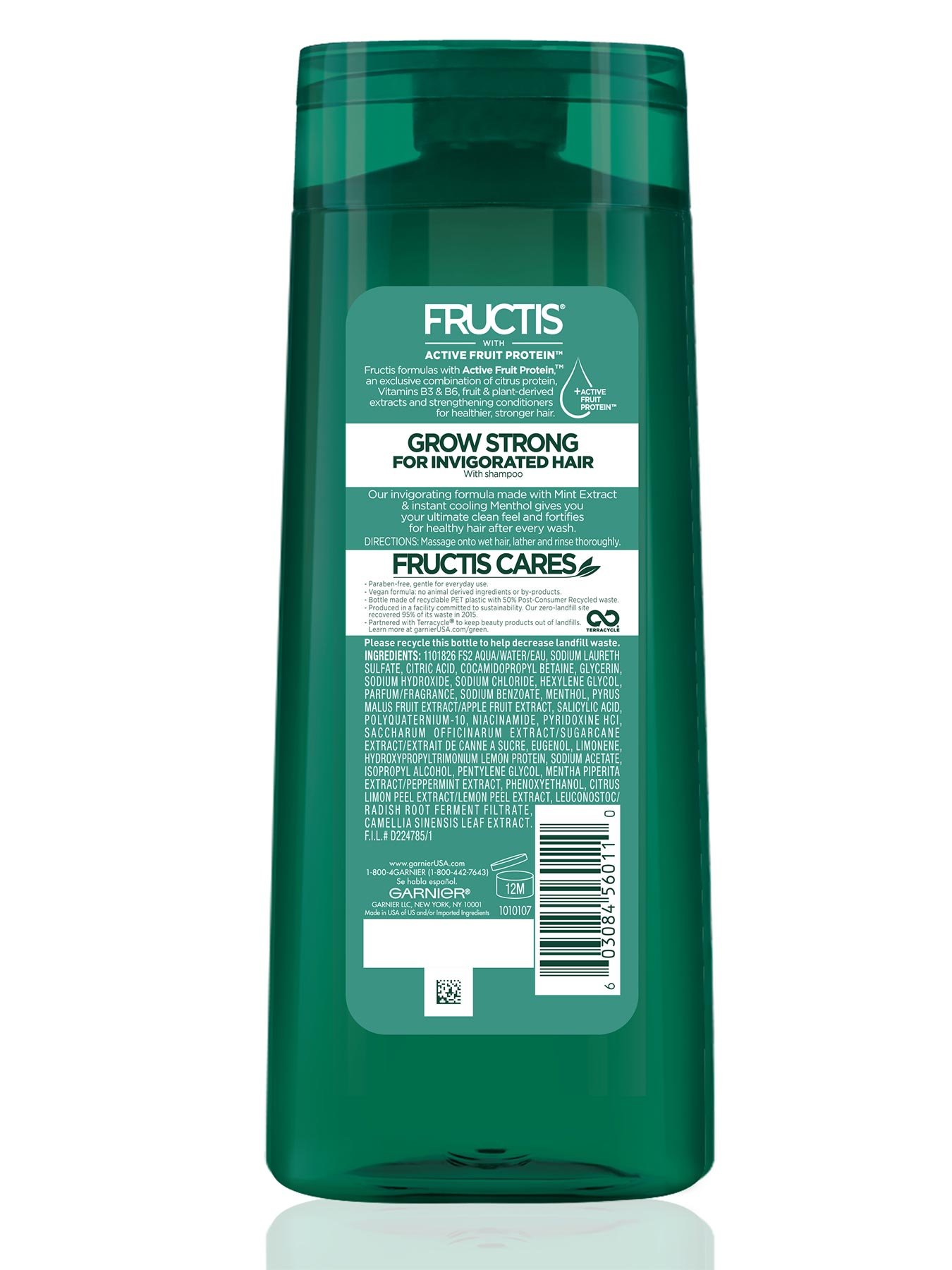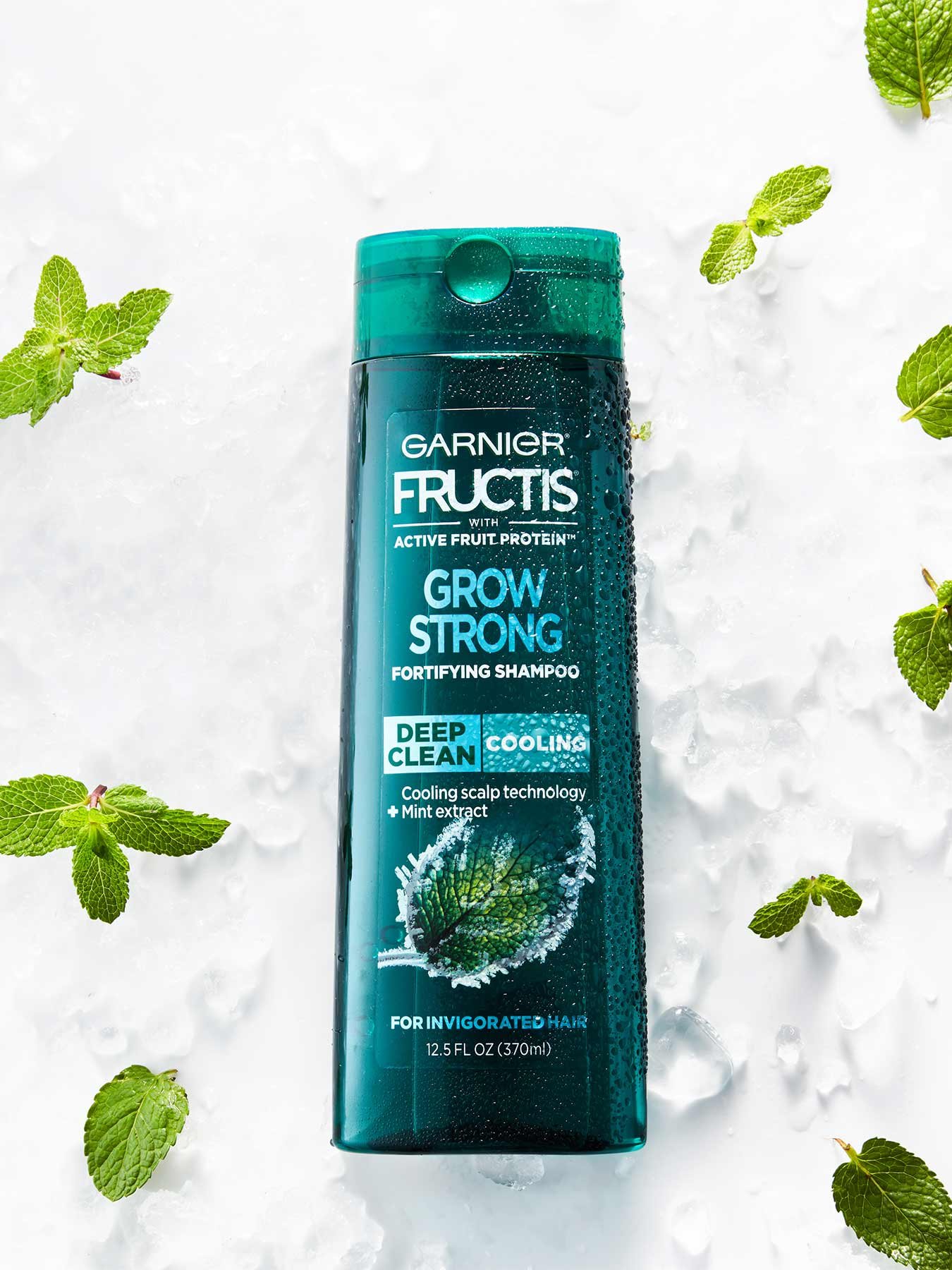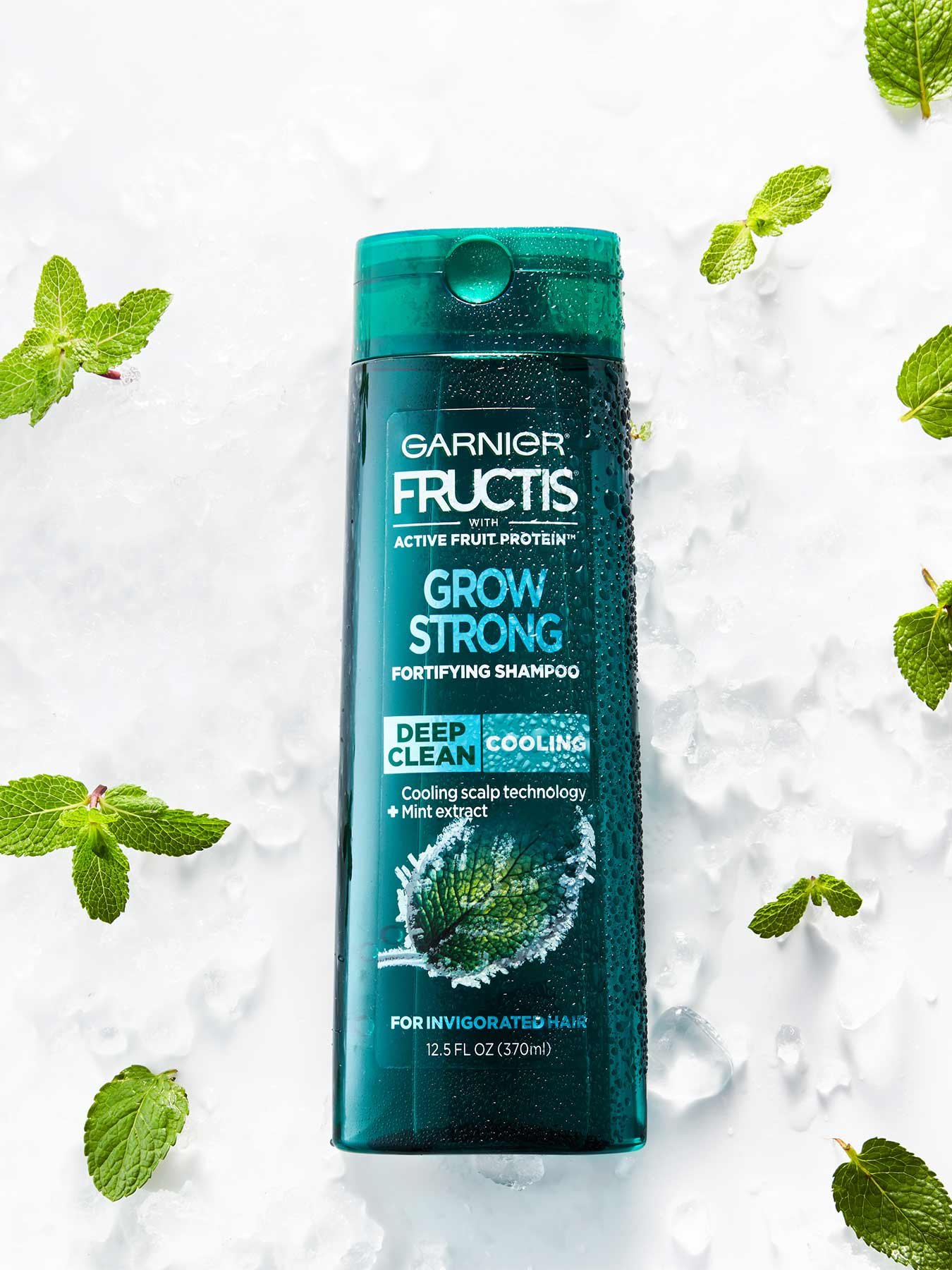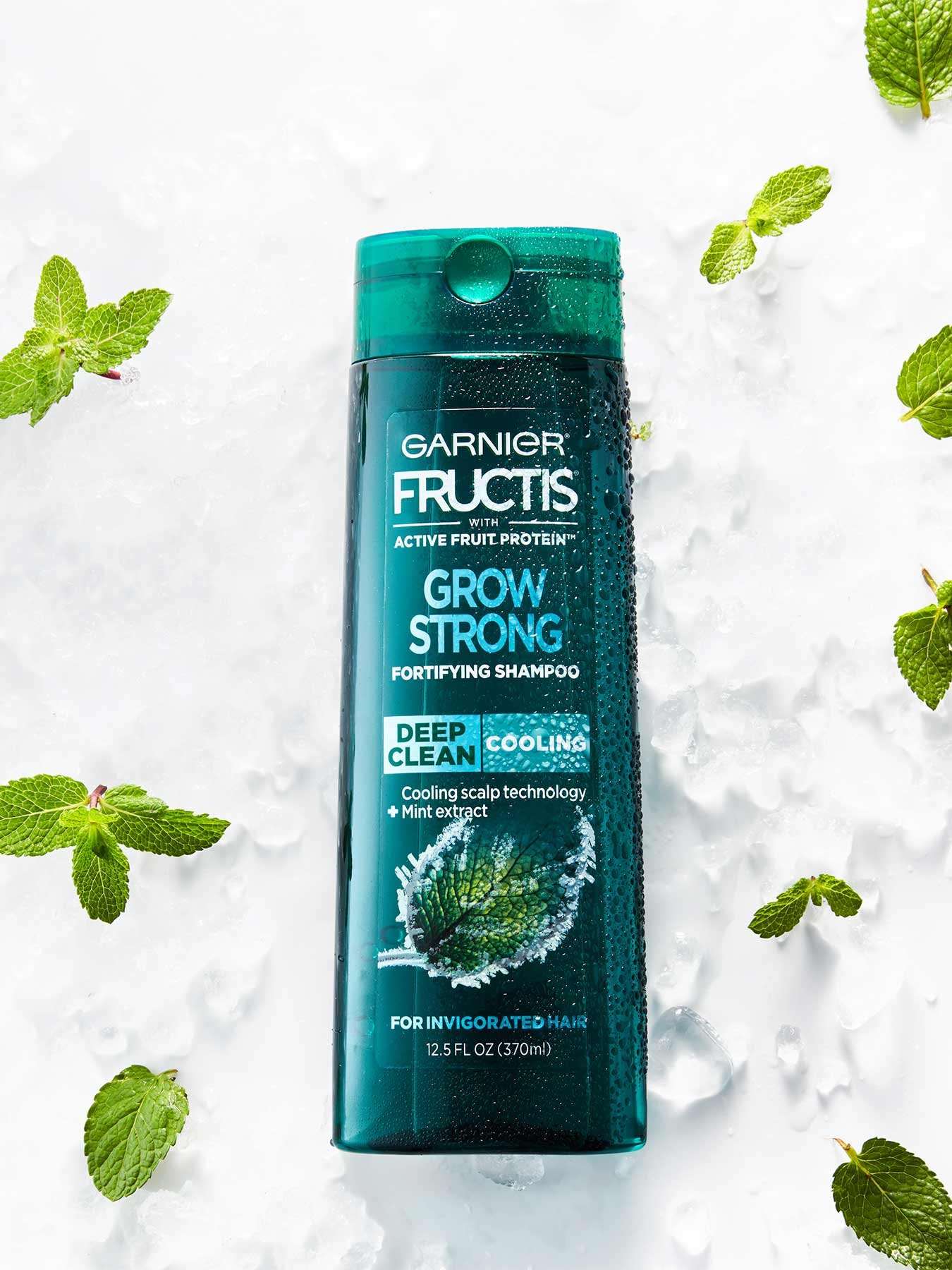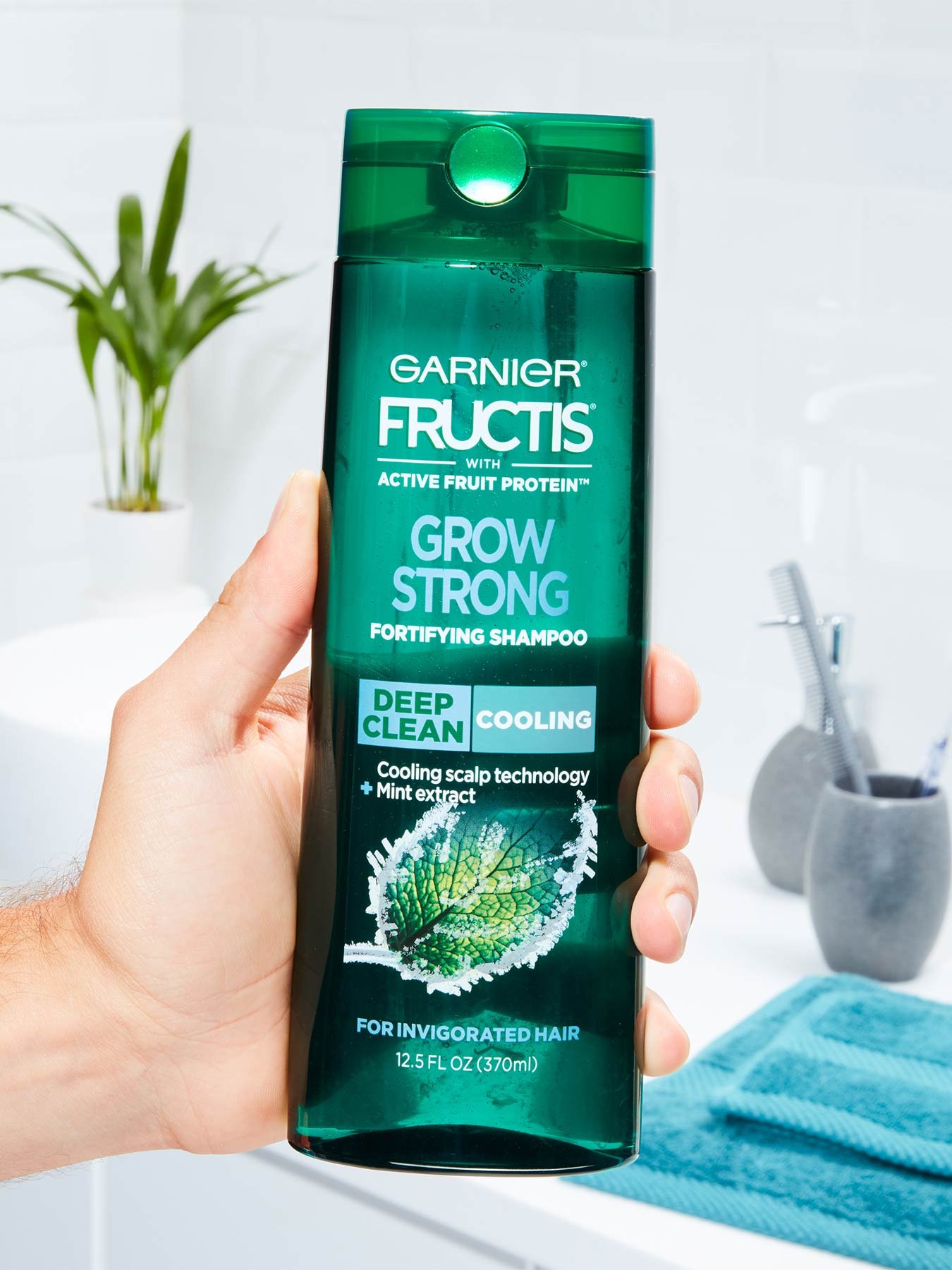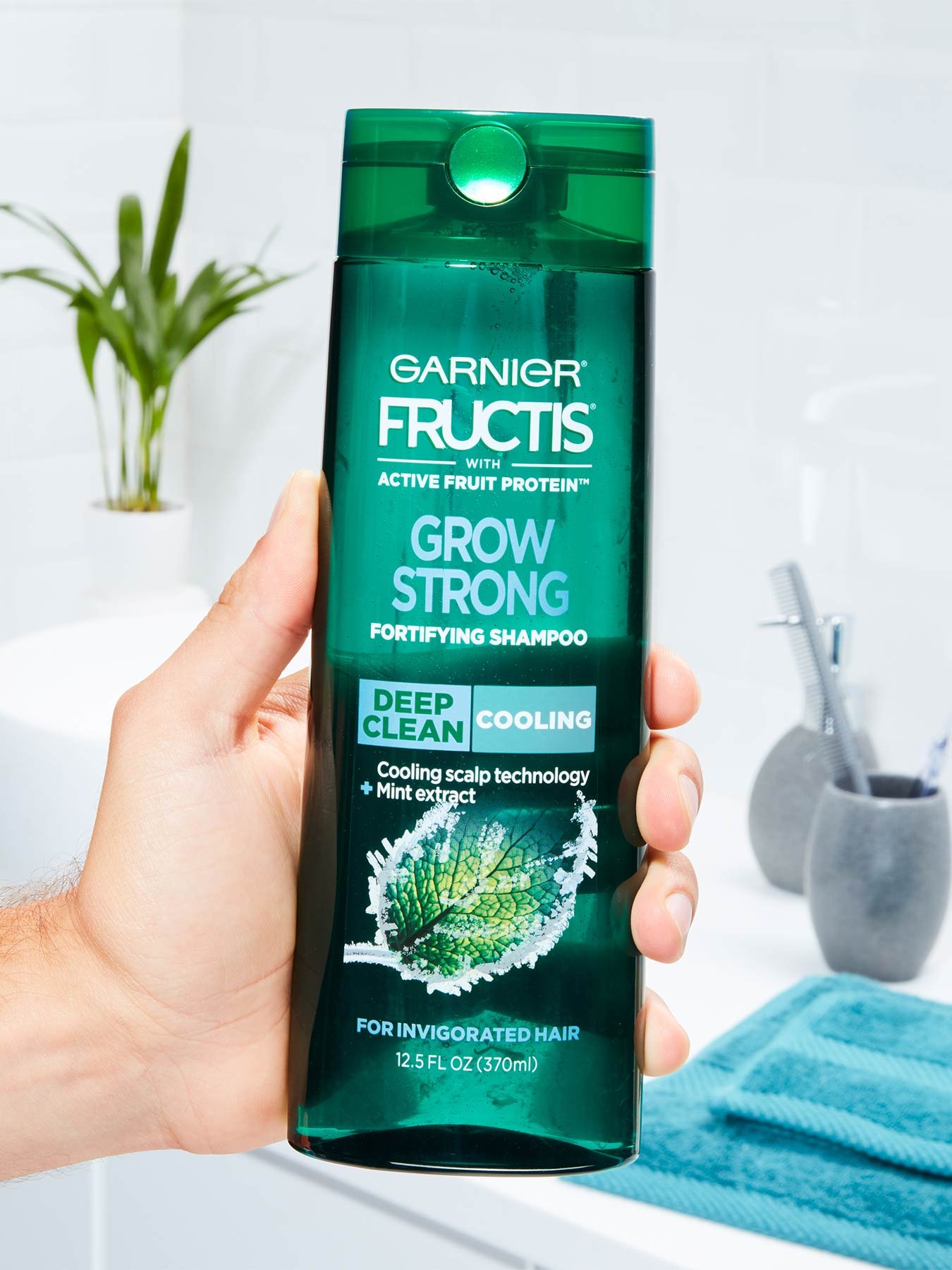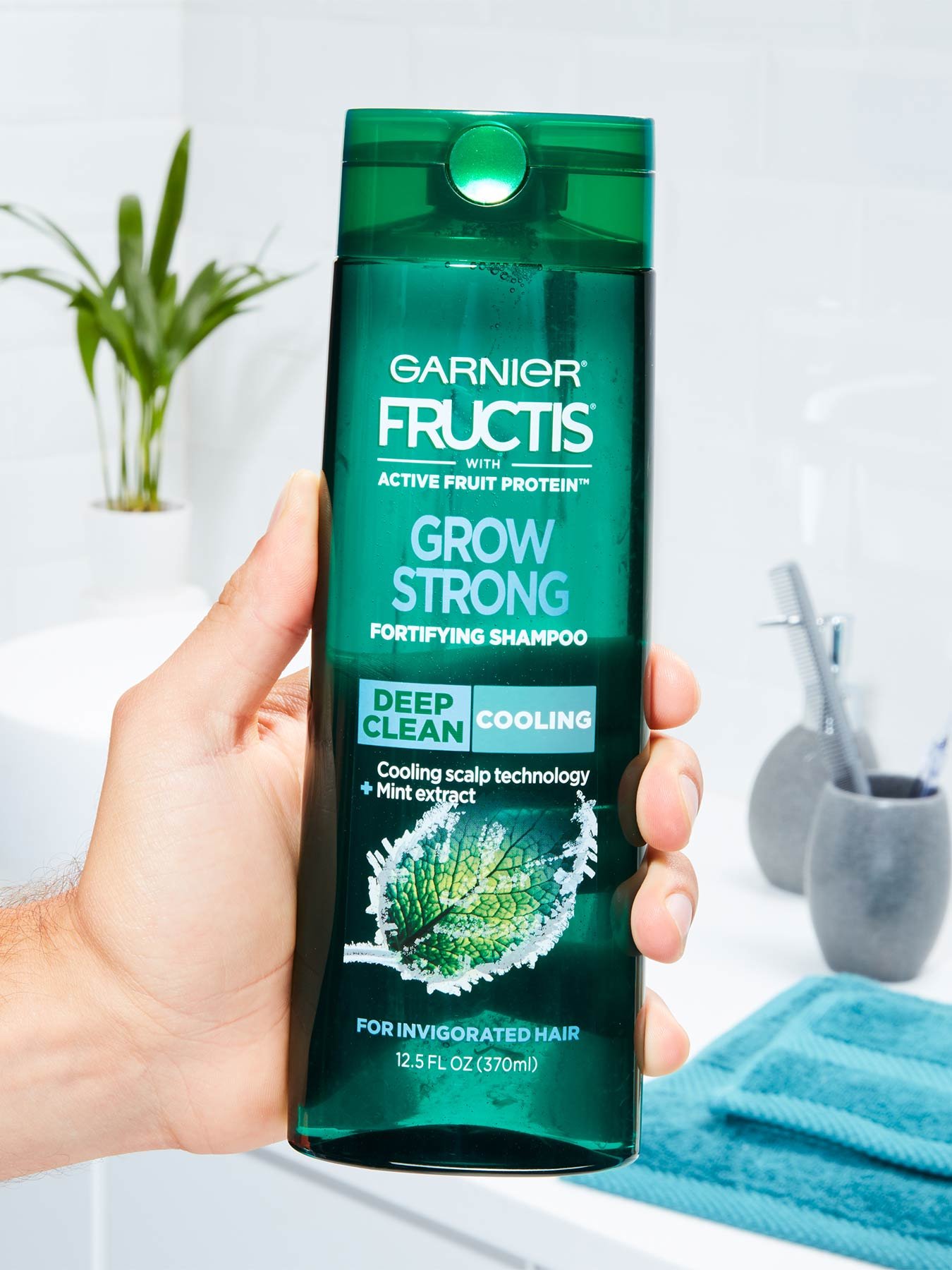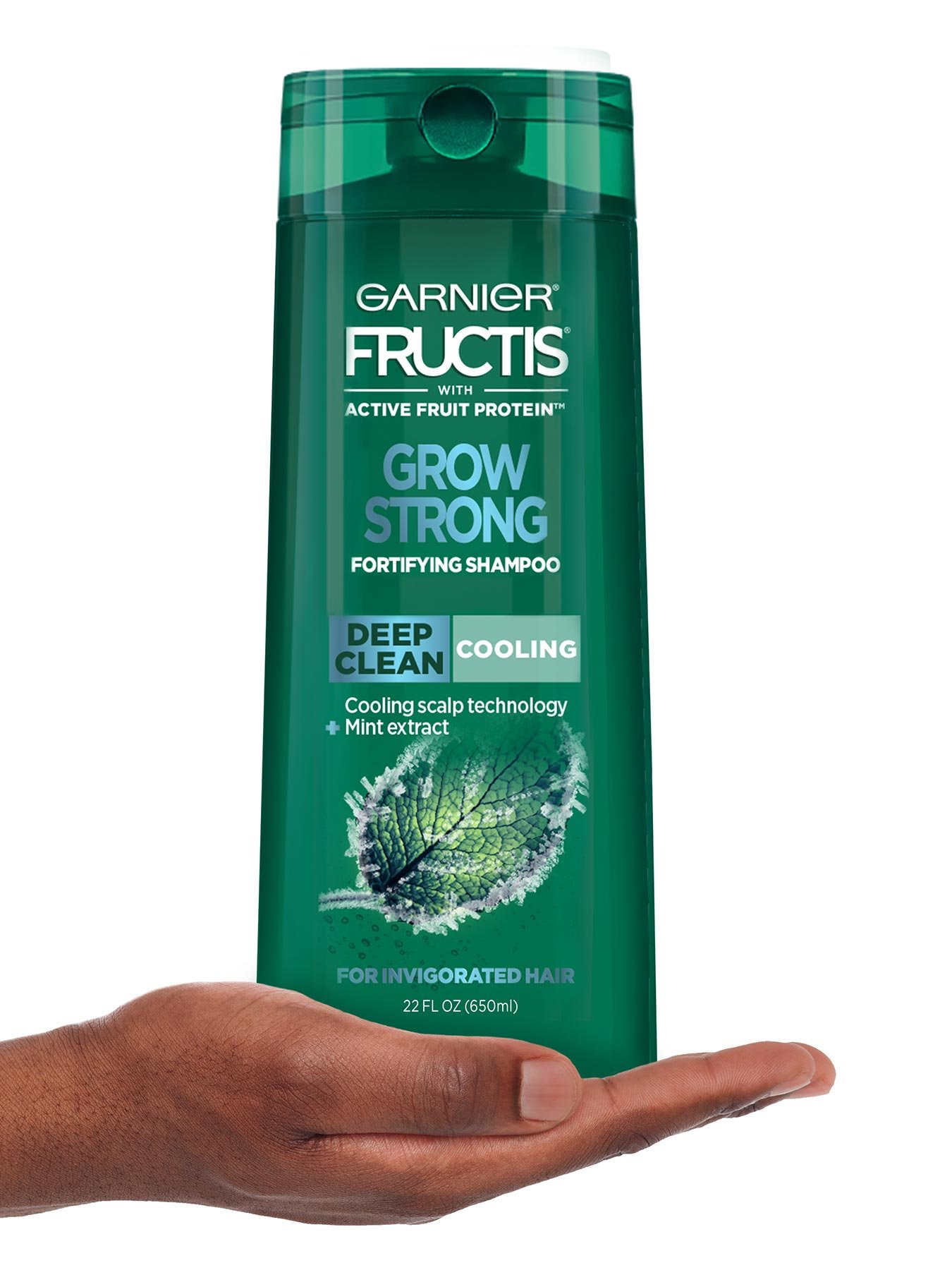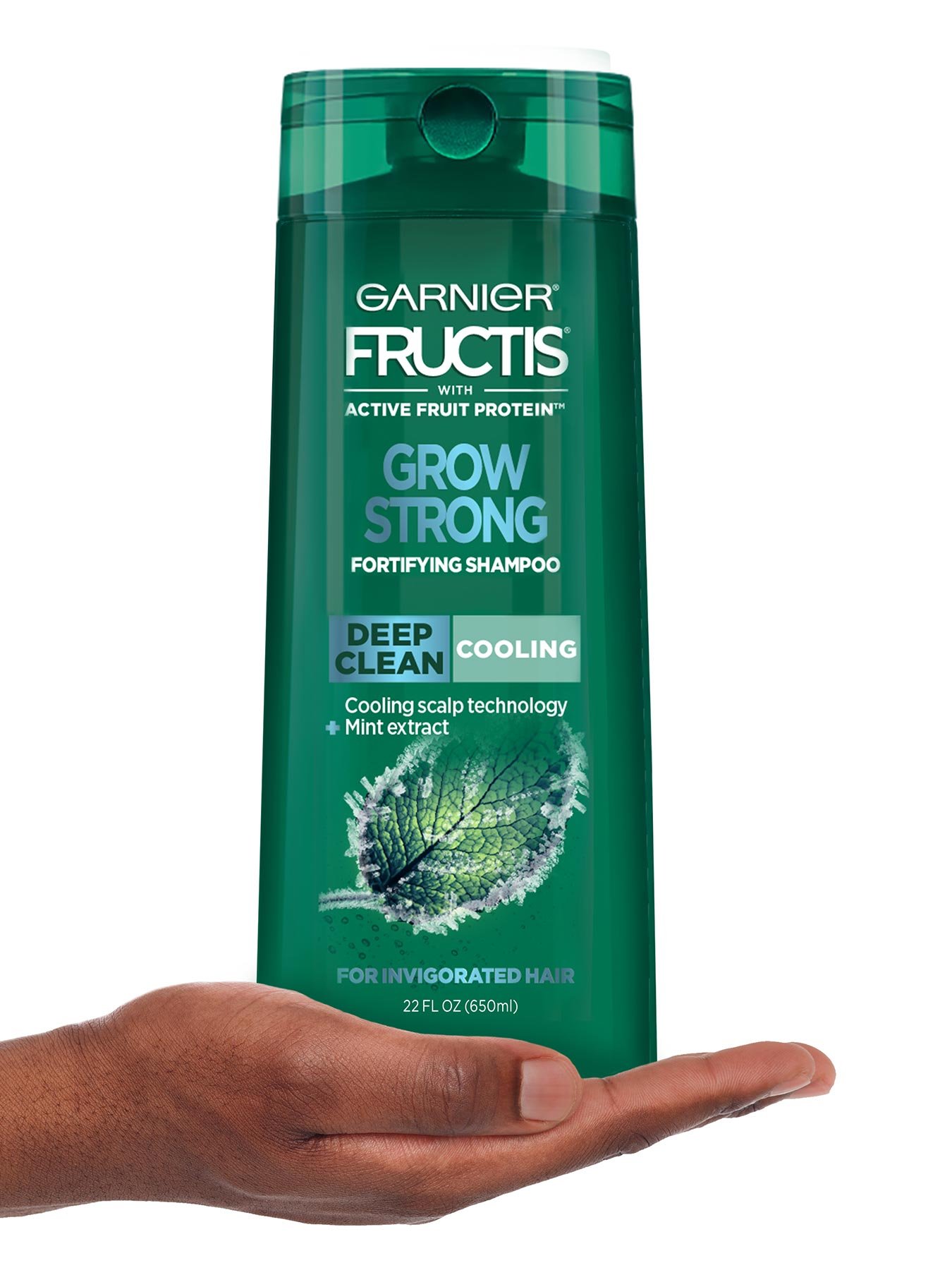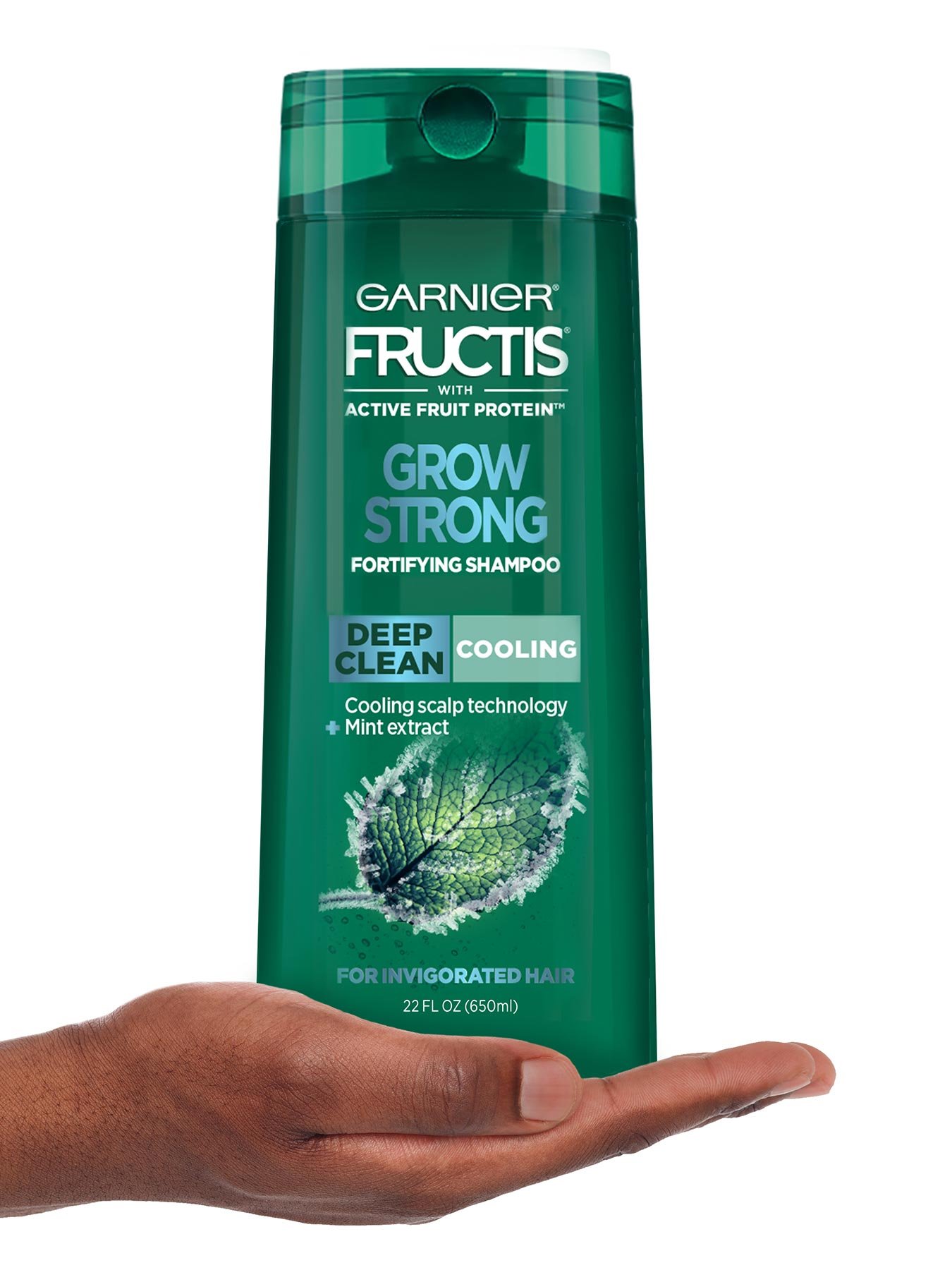 Grow Strong Cooling Deep Clean Shampoo for Men
Grow Strong Cooling Deep Clean Shampoo for Men
Garnier Fructis
PRODUCT INFORMATION:
Upgrade your hair care routine with new Garnier Fructis Grow Strong Cooling Deep Clean Shampoo for Men. Grow Strong Cooling Deep Clean Shampoo for Men is made with a cooling scalp technology and formulated with Mint Extract and Menthol to give you a cooling sensation for clean, invigorated hair. Grow Strong Deep Clean Shampoo for Men gives you your ultimate clean feel and fortifies for healthy hair after every wash. Fructis Grow Strong Shampoo and Conditioner formulas are paraben-free, vegan, with no animal derived ingredients or by-products and gentle enough for everyday use to clean and fortify hair. Formulas made with Active Fruit Protein, an exclusive combination of citrus protein, Vitamins B3 and B6, fruit and plant-derived extracts and strengthening conditioners for healthier, stronger hair. Upgrade your routine with Fructis Grow Strong Cooling Deep Clean Shampoo for Men.
How to use:
Massage onto wet hair, lather, and rinse thoroughly and follow with Fructis Liquid Styling pomade, cream or putty to style hair with no messy application, no grease and no build up
Ingredients:
1101826 FS2 AQUA/WATER/EAU, SODIUM LAURETH
SULFATE, CITRIC ACID, COCAMIDOPROPYL BETAINE, GLYCERIN,
SODIUM HYDROXIDE, SODIUM CHLORIDE, HEXYLENE GLYCOL,
PARFUM/FRAGRANCE, SODIUM BENZOATE, MENTHOL, PYRUS
MALUS FRUIT EXTRACT/APPLE FRUIT EXTRACT, SALICYLIC ACID,
POLYQUAT ERNIUM-10, N I ACI N A M IDE, P Y RIDOX I N E HCl ,
S A C C H A R UM OF F I C I N A R UM E X T R A C T / S U G A R C A N E
EXTRACT/EXTRAIT DE CANNE A SUCRE, EUGENOL, LIMONENE,
HYDROXYPROPYLTRIMONIUM LEMON PROTEIN, SODIUM ACETATE,
ISOPROPYL ALCOHOL, PENTYLENE GLYCOL, MENTHA PIPERITA
EXTRACT/PEPPERMINT EXTRACT, PHENOXYETHANOL, CITRUS
LIMON PEEL EXTRACT/LEMON PEEL EXTRACT, LEUCONOSTOC/
R A D I S H R O O T F E R ME N T F I LT R A T E ,
CAMELL I A S INENSIS L E A F E X TR ACT.
F.I.L.# D224785/1
Mint
For hundreds of years, people have used the cooling and stimulating effects of mint to invigorate hair and scalp.
Citrus
Packed with powerful proteins and citric acid to reduce greasiness and strengthen hair. Get a refreshingly clean scalp with soft and shiny hair.