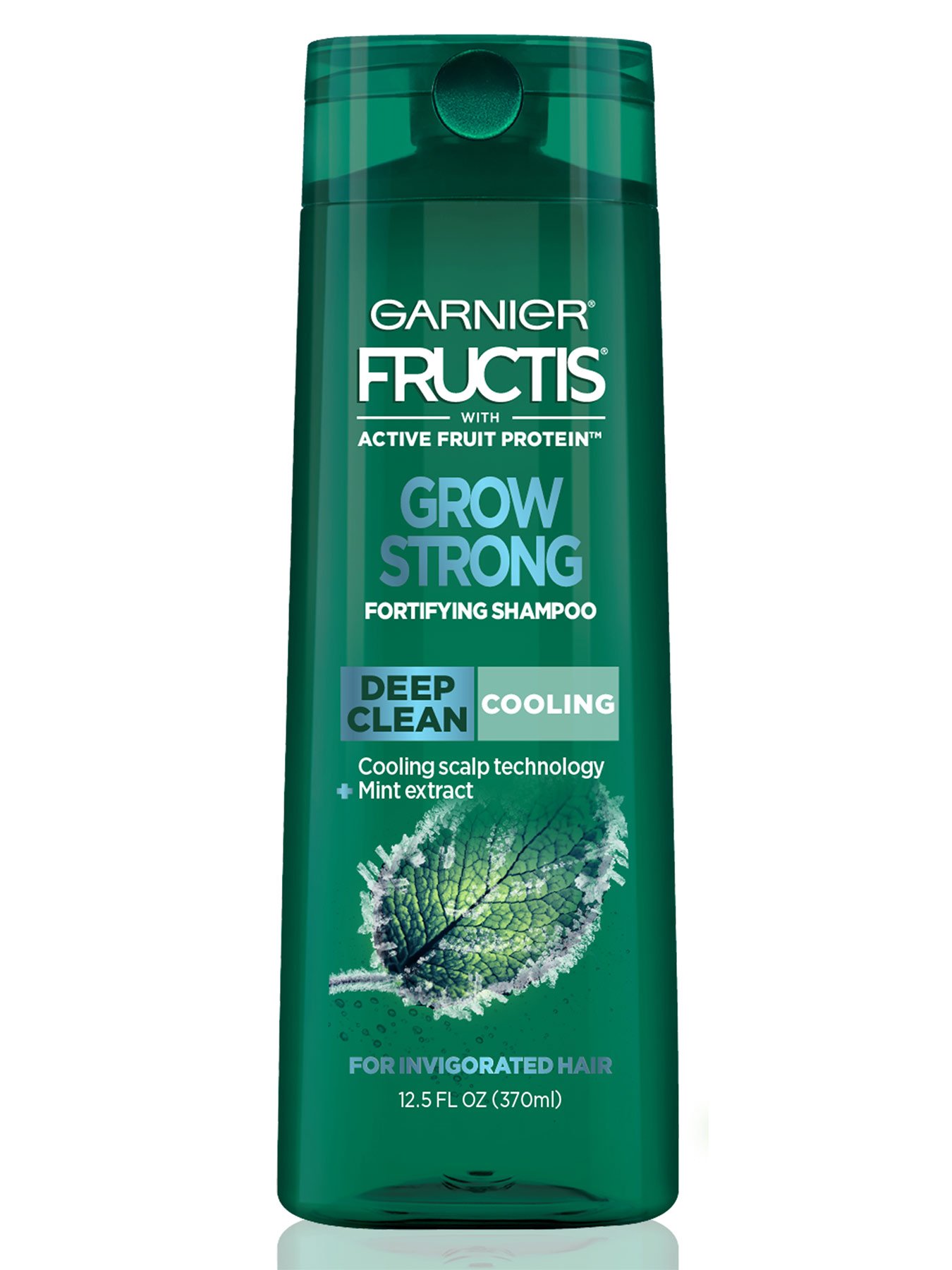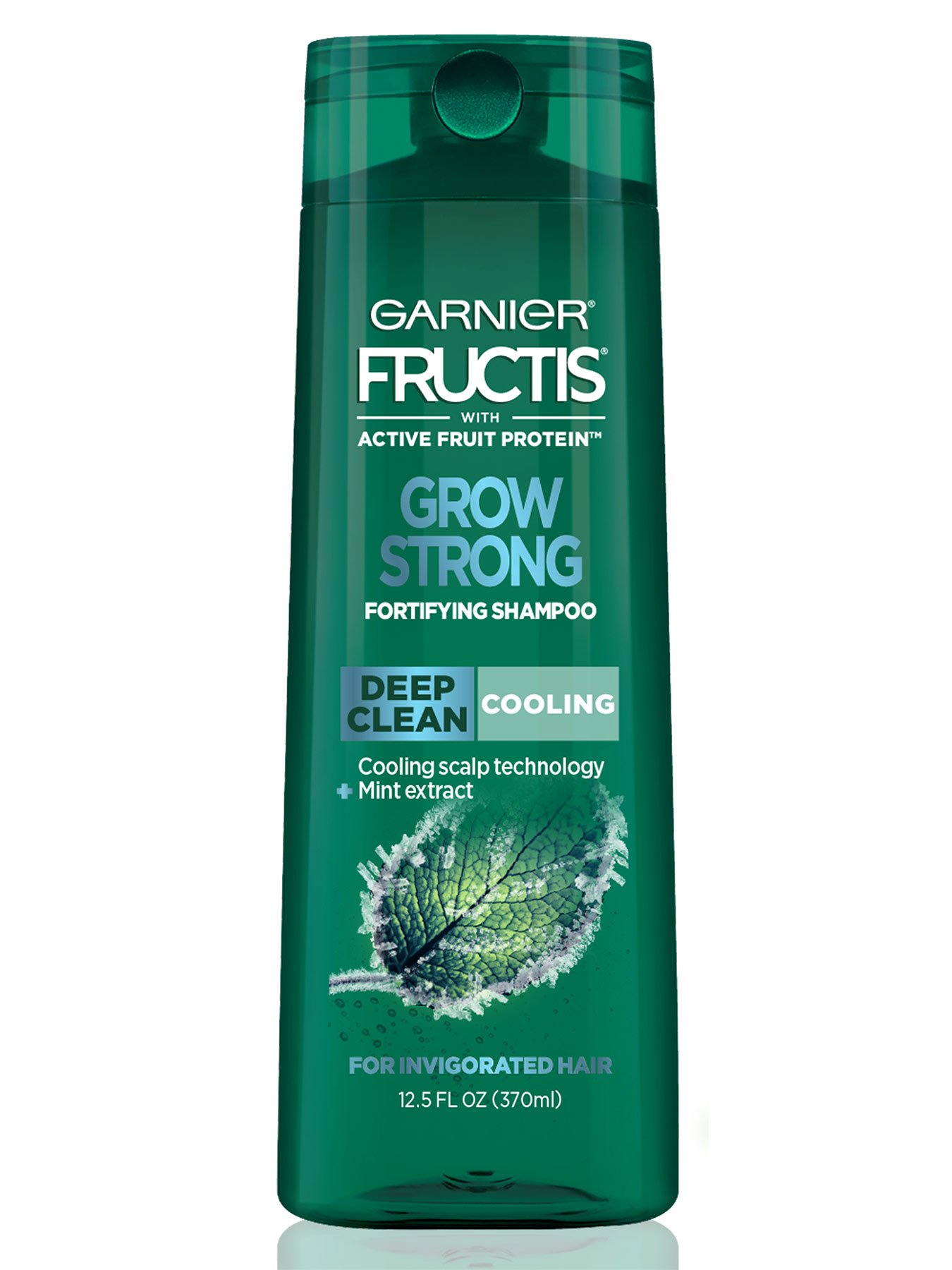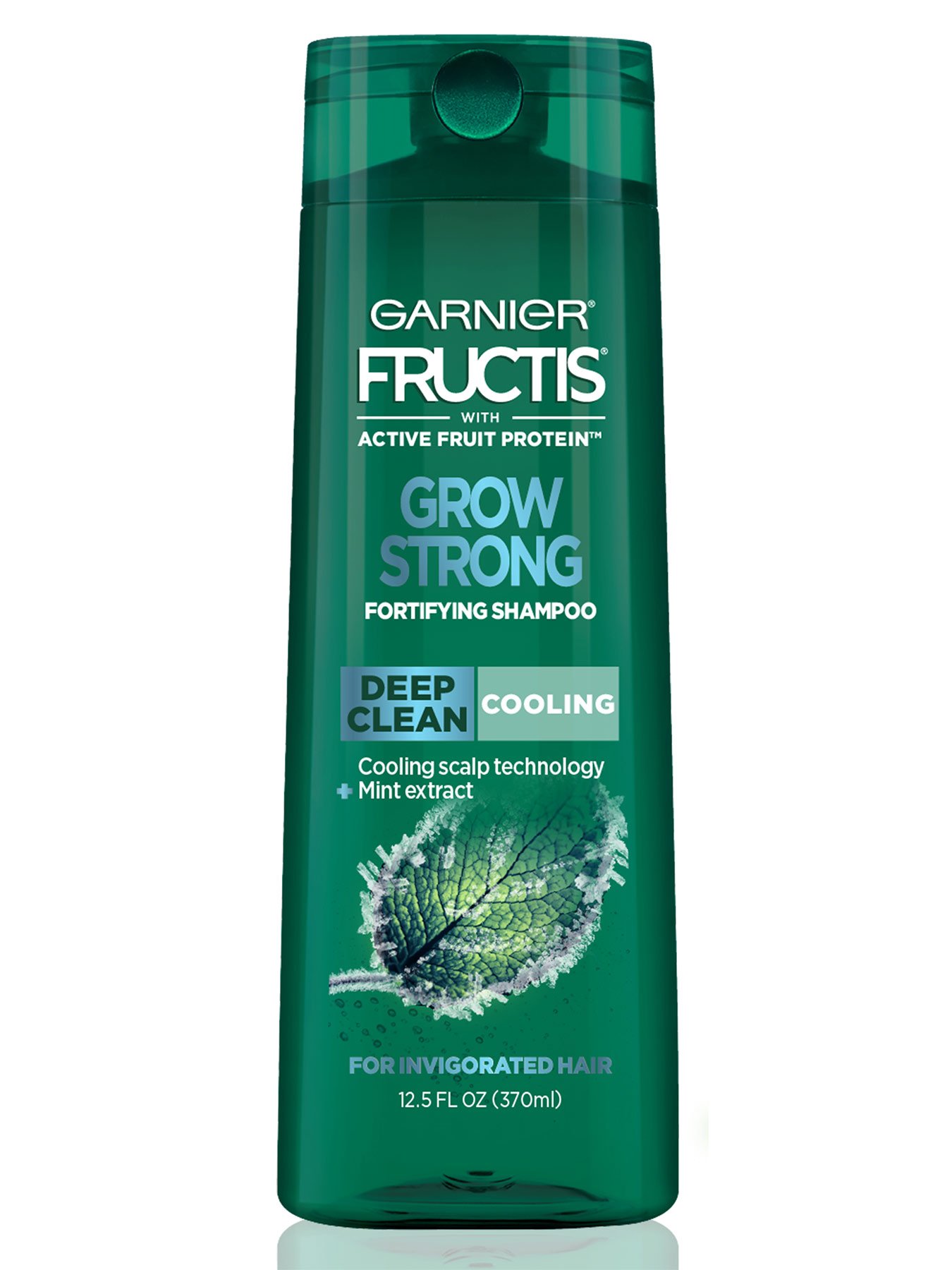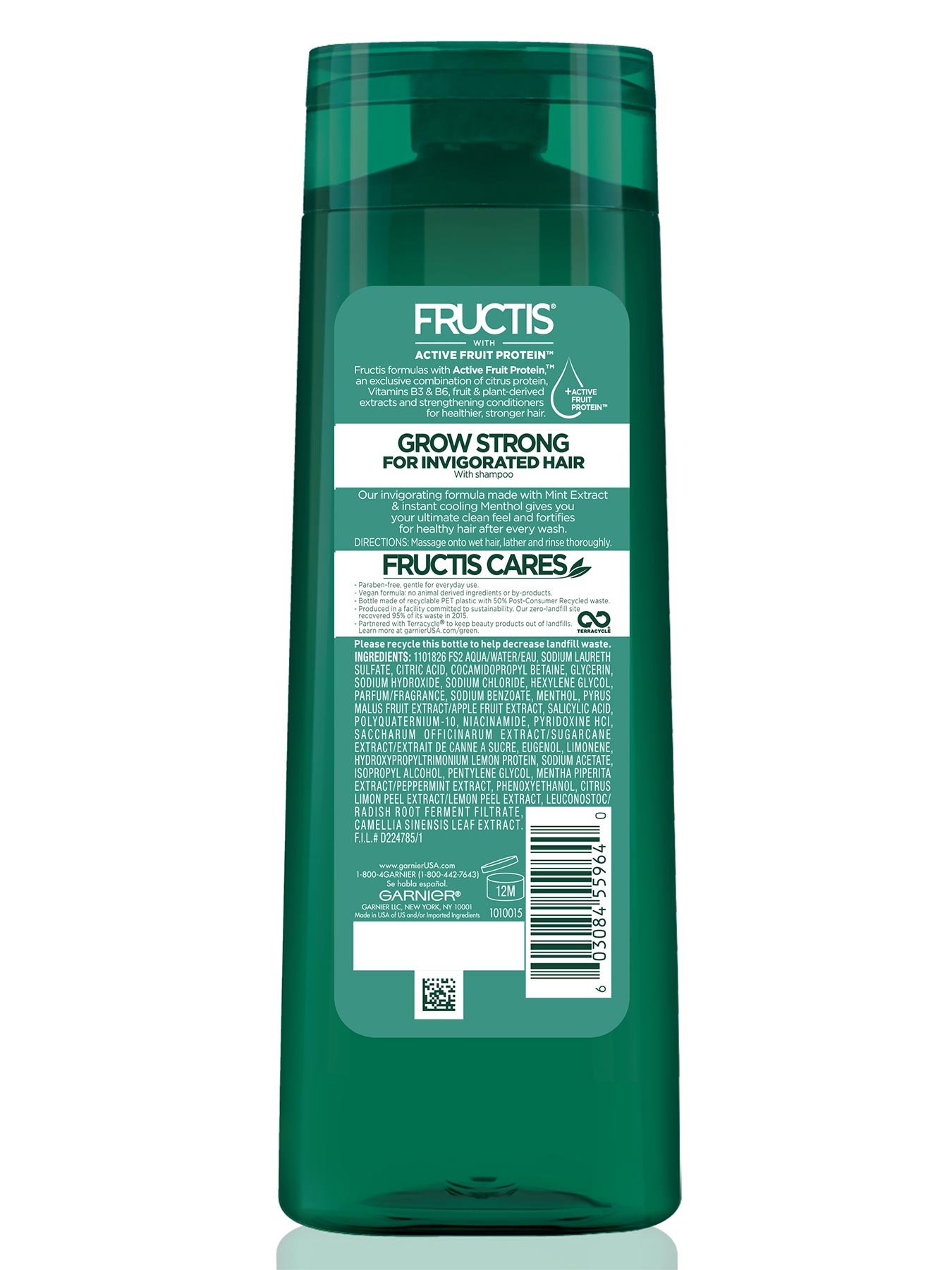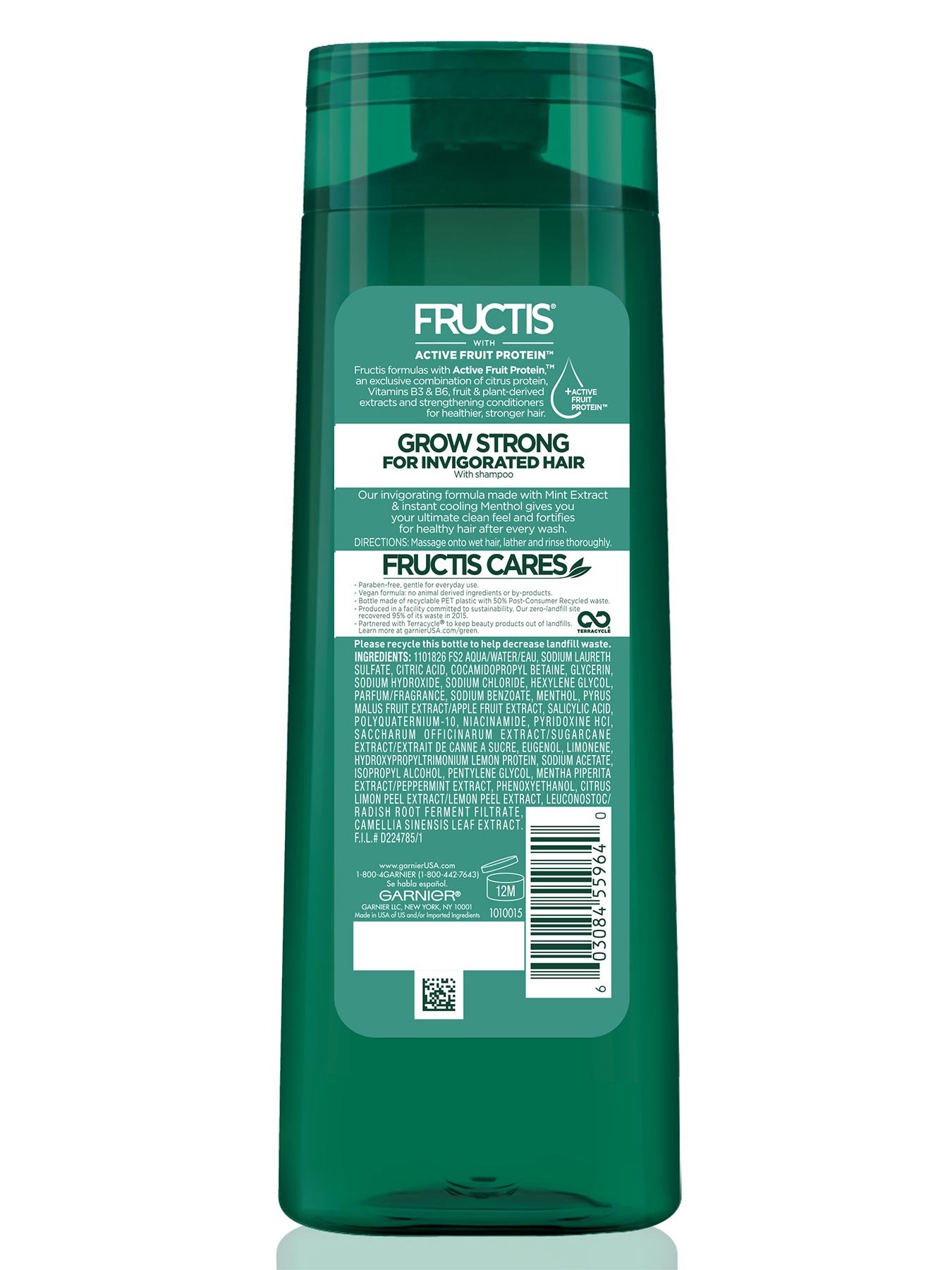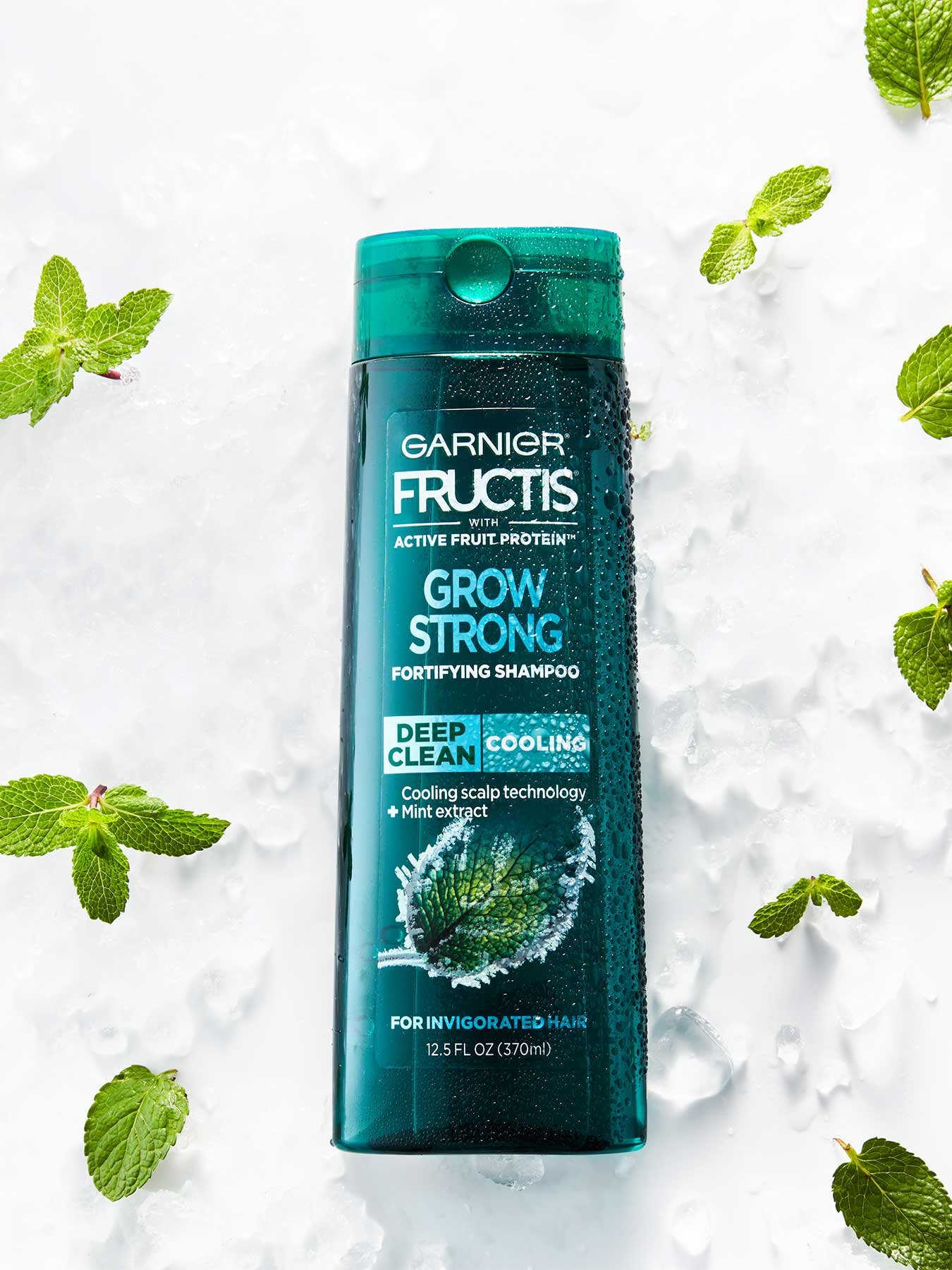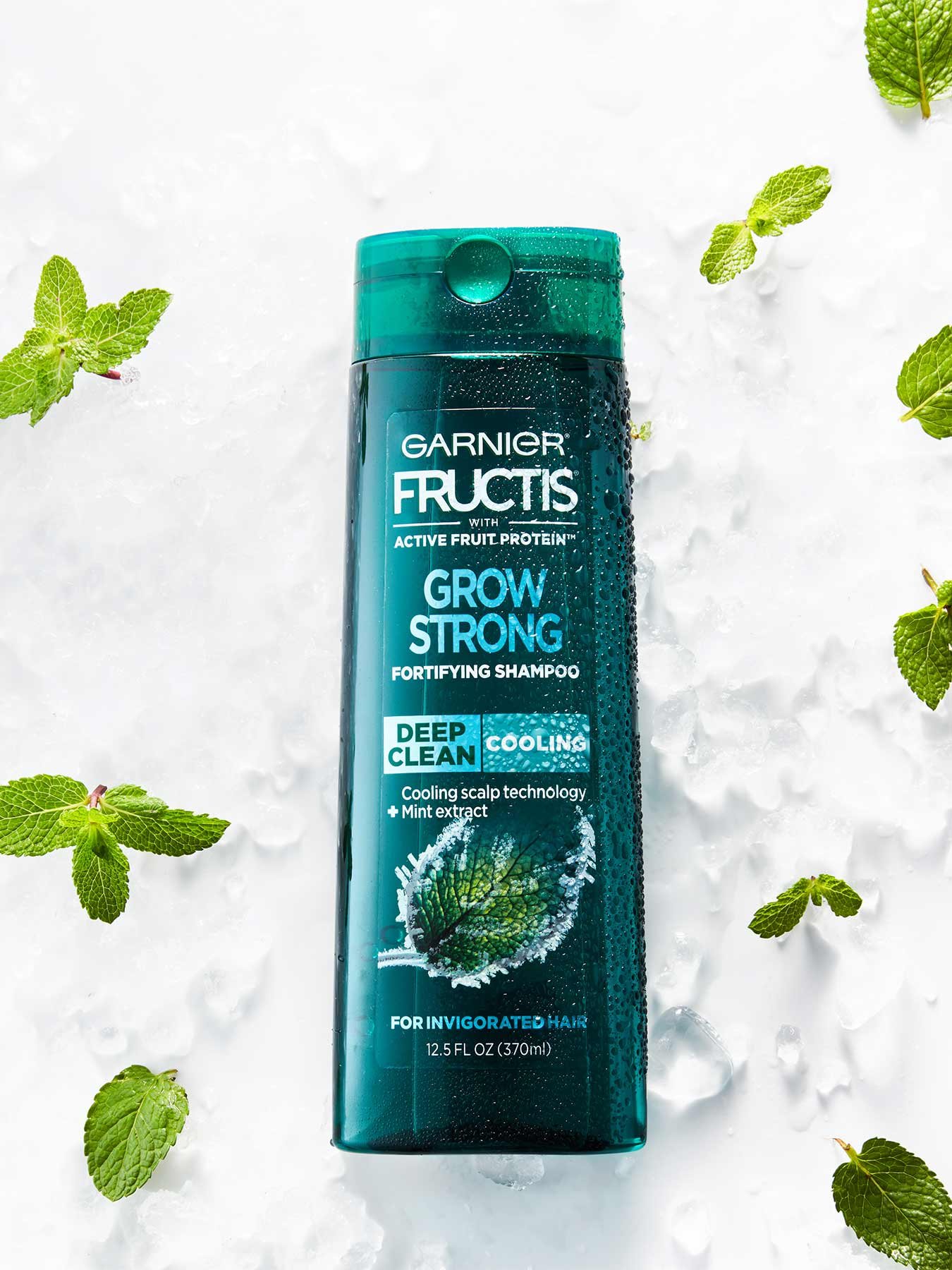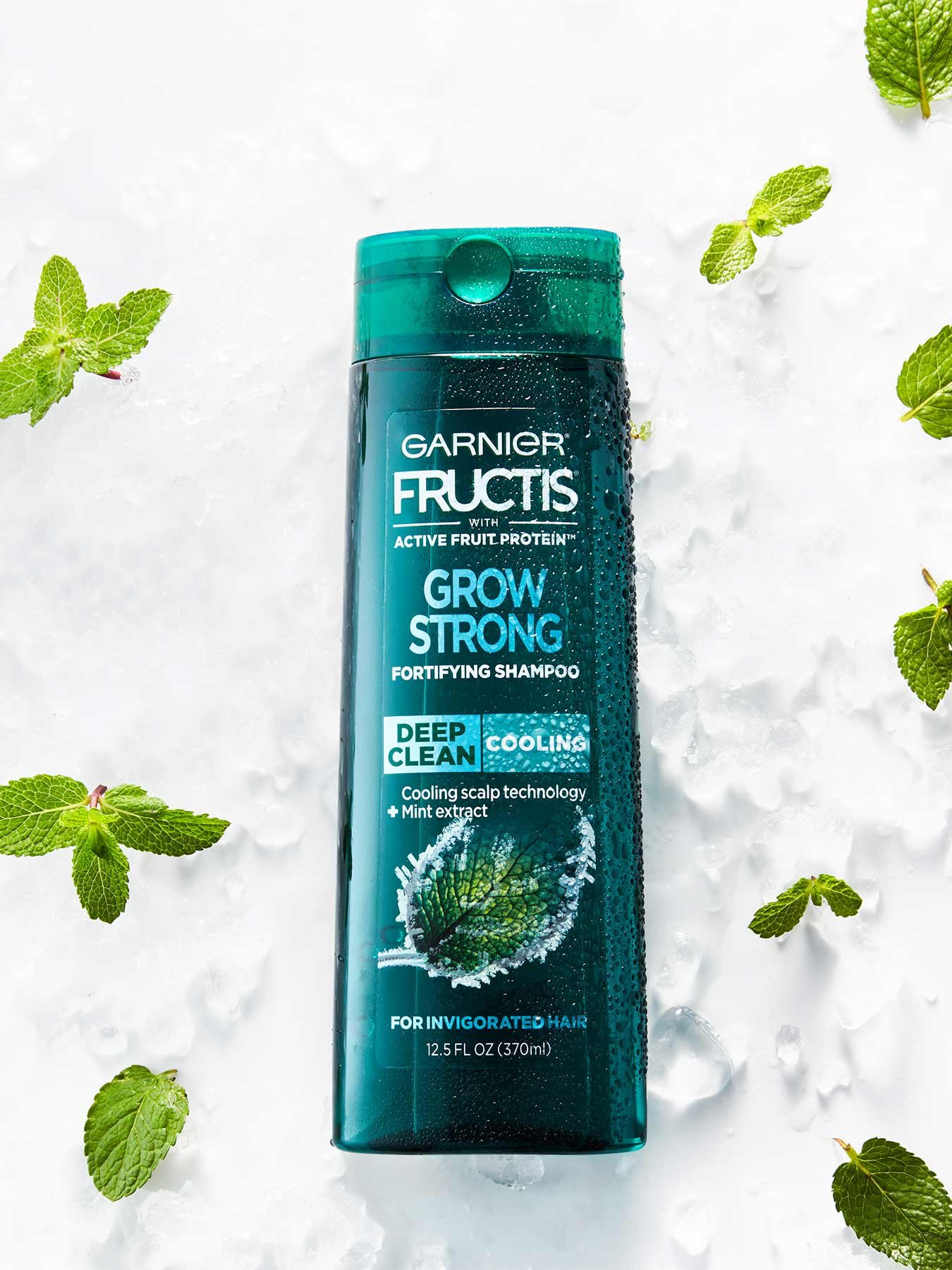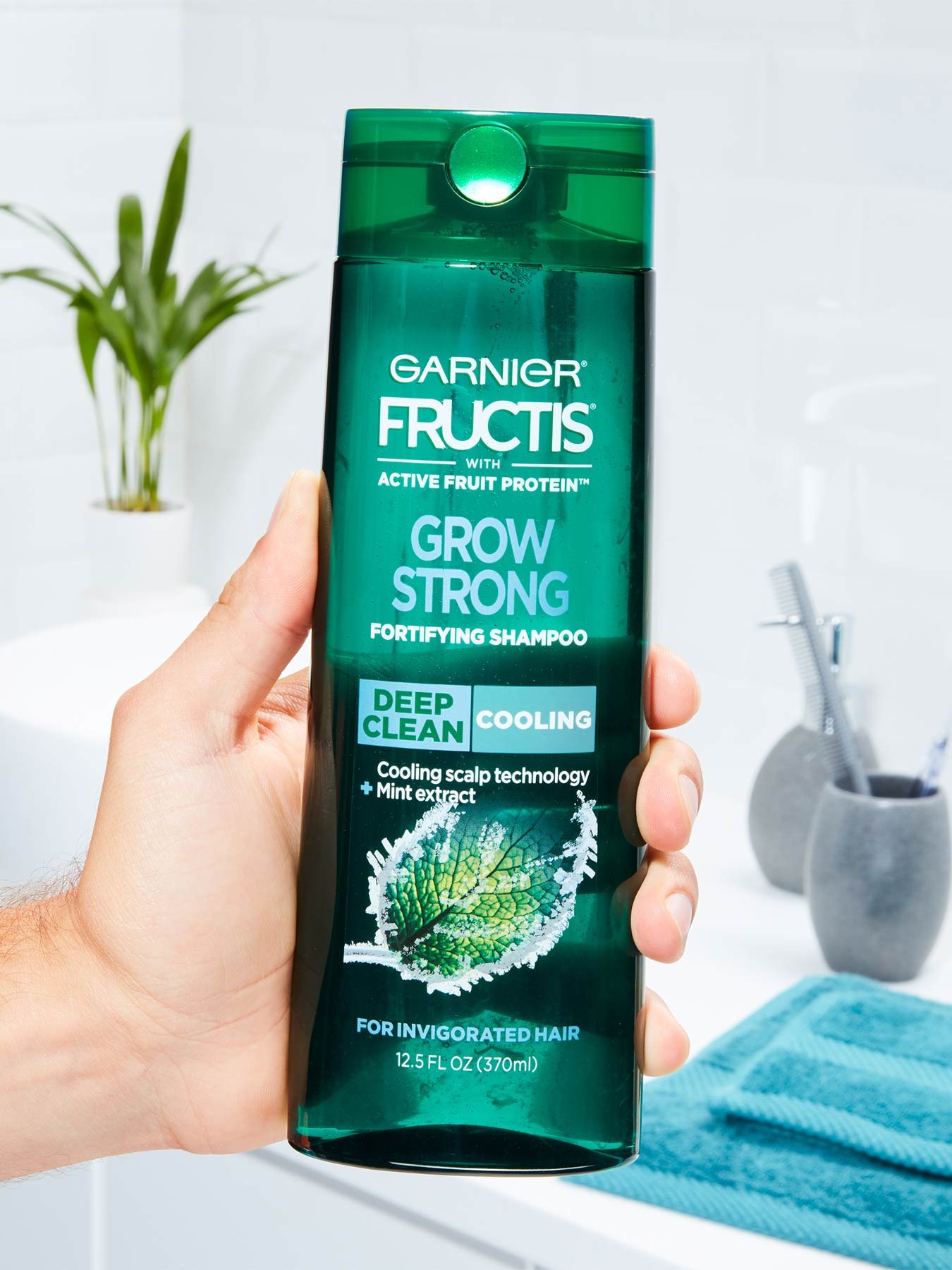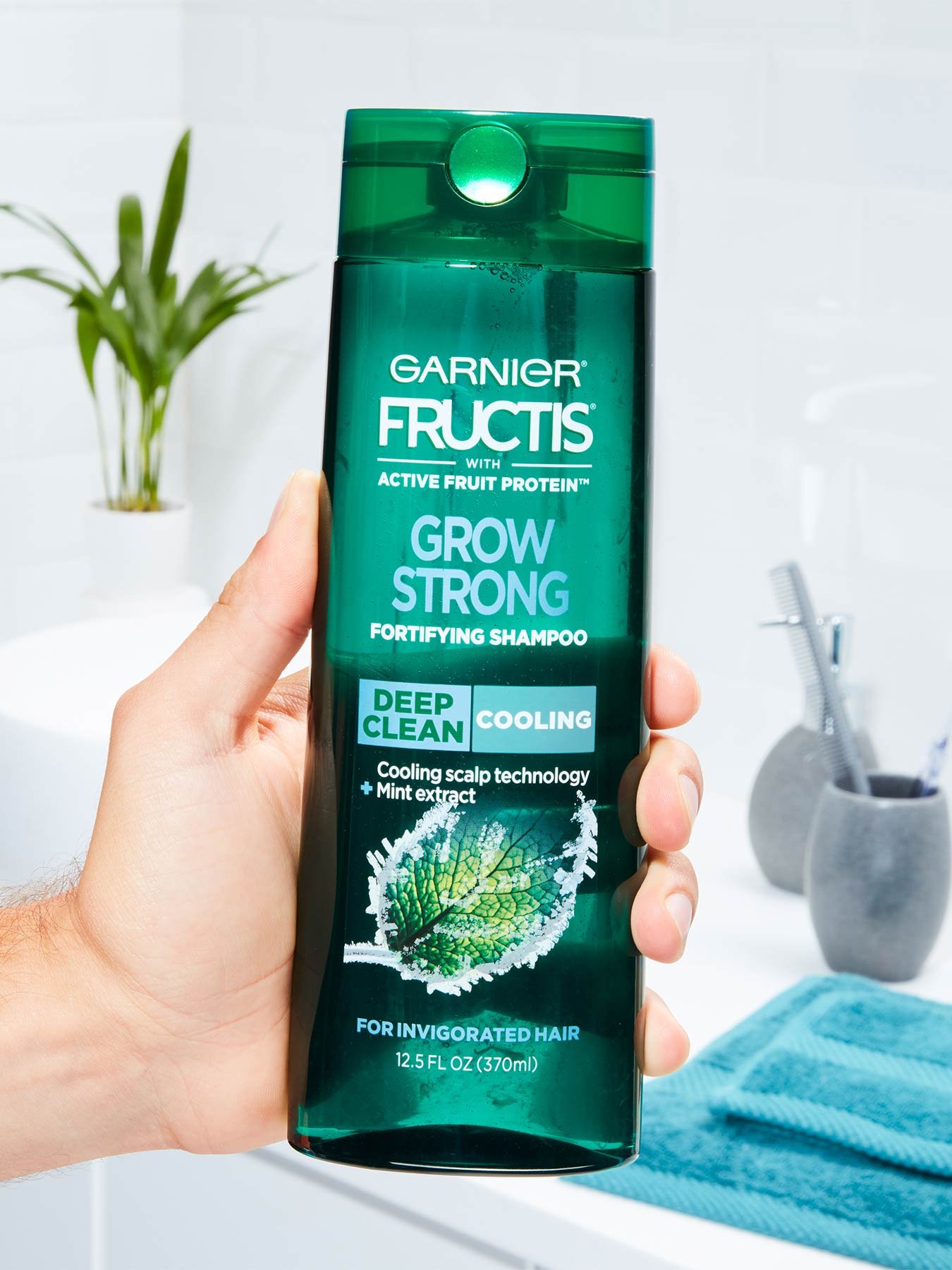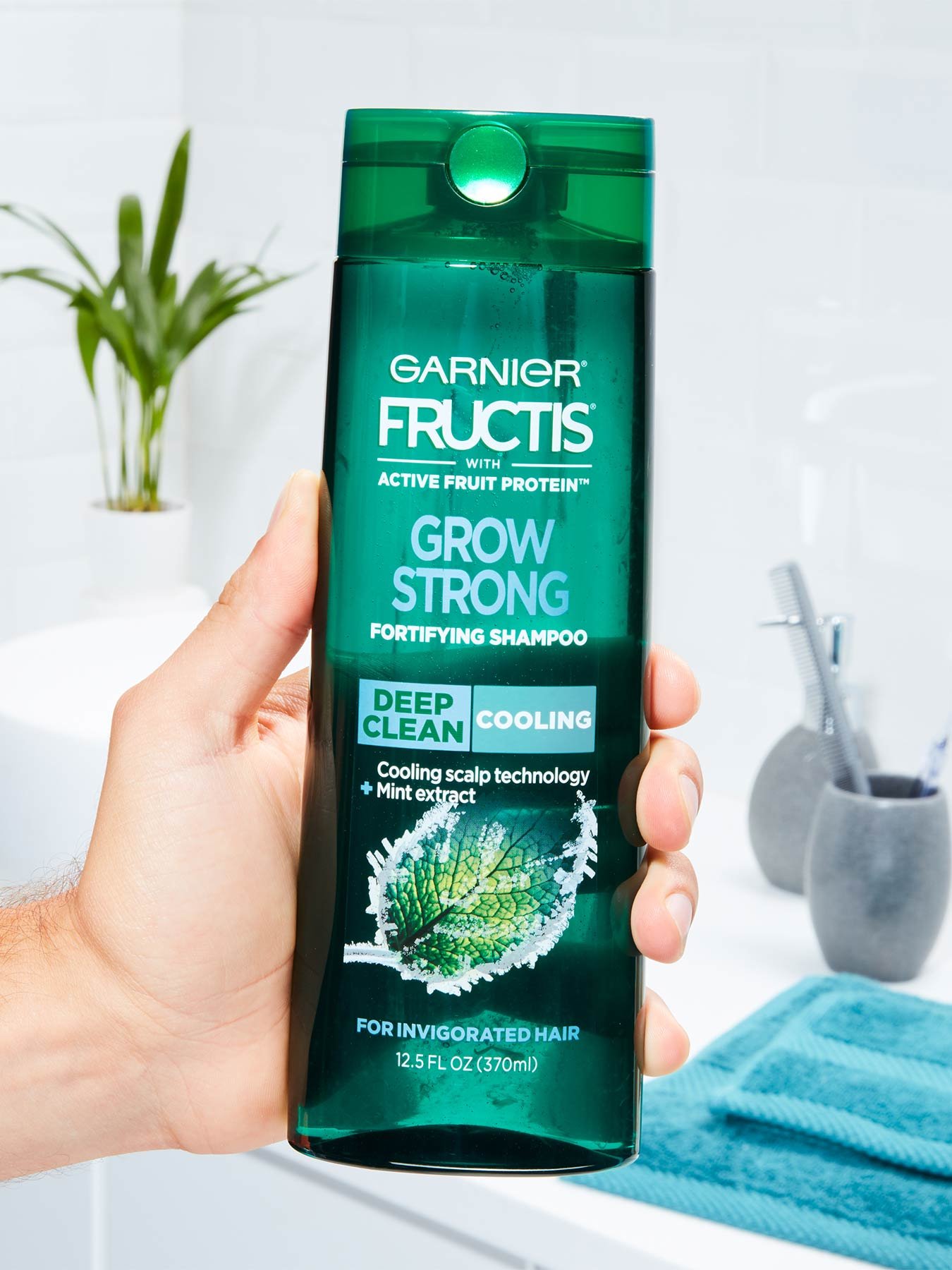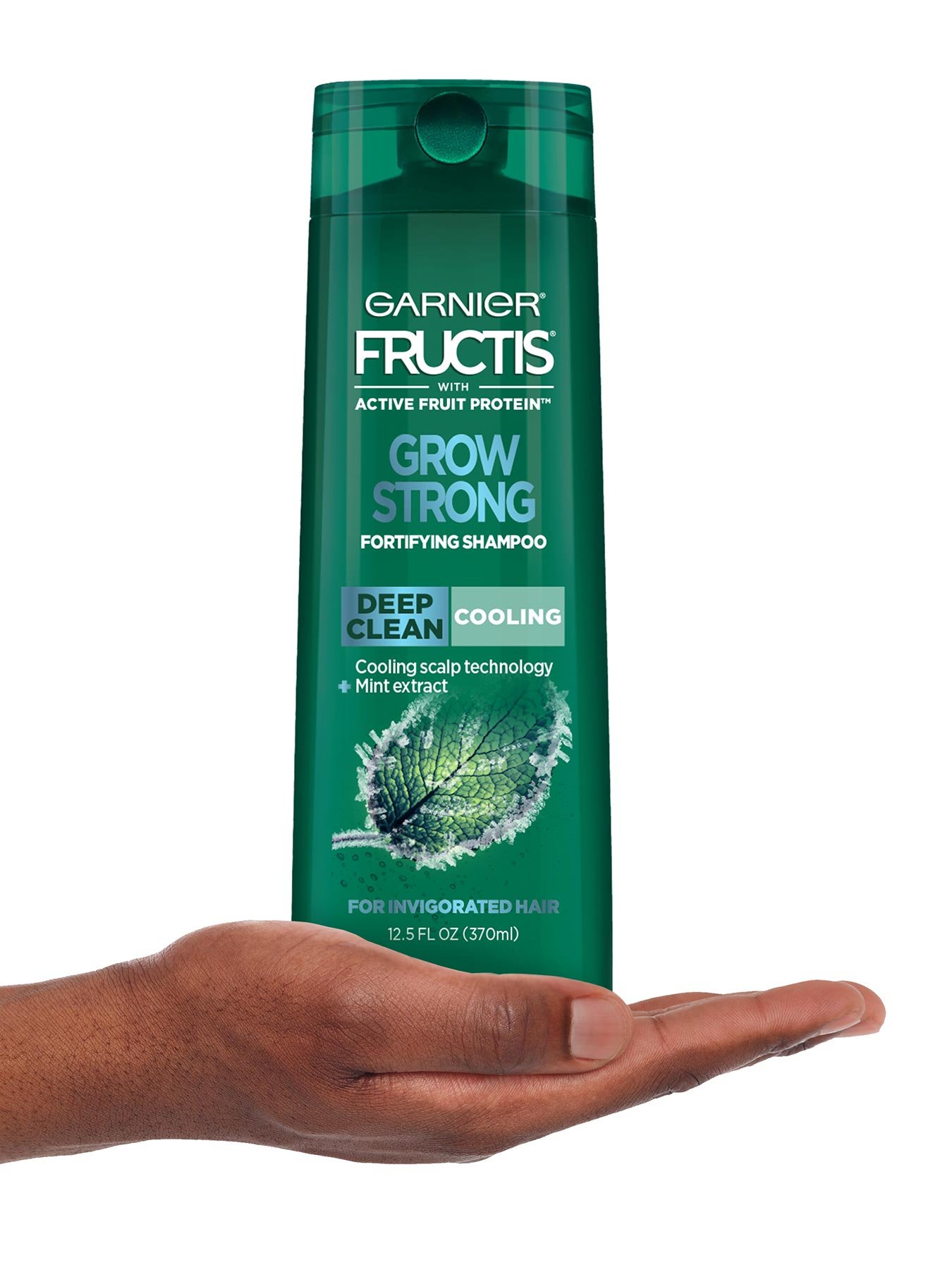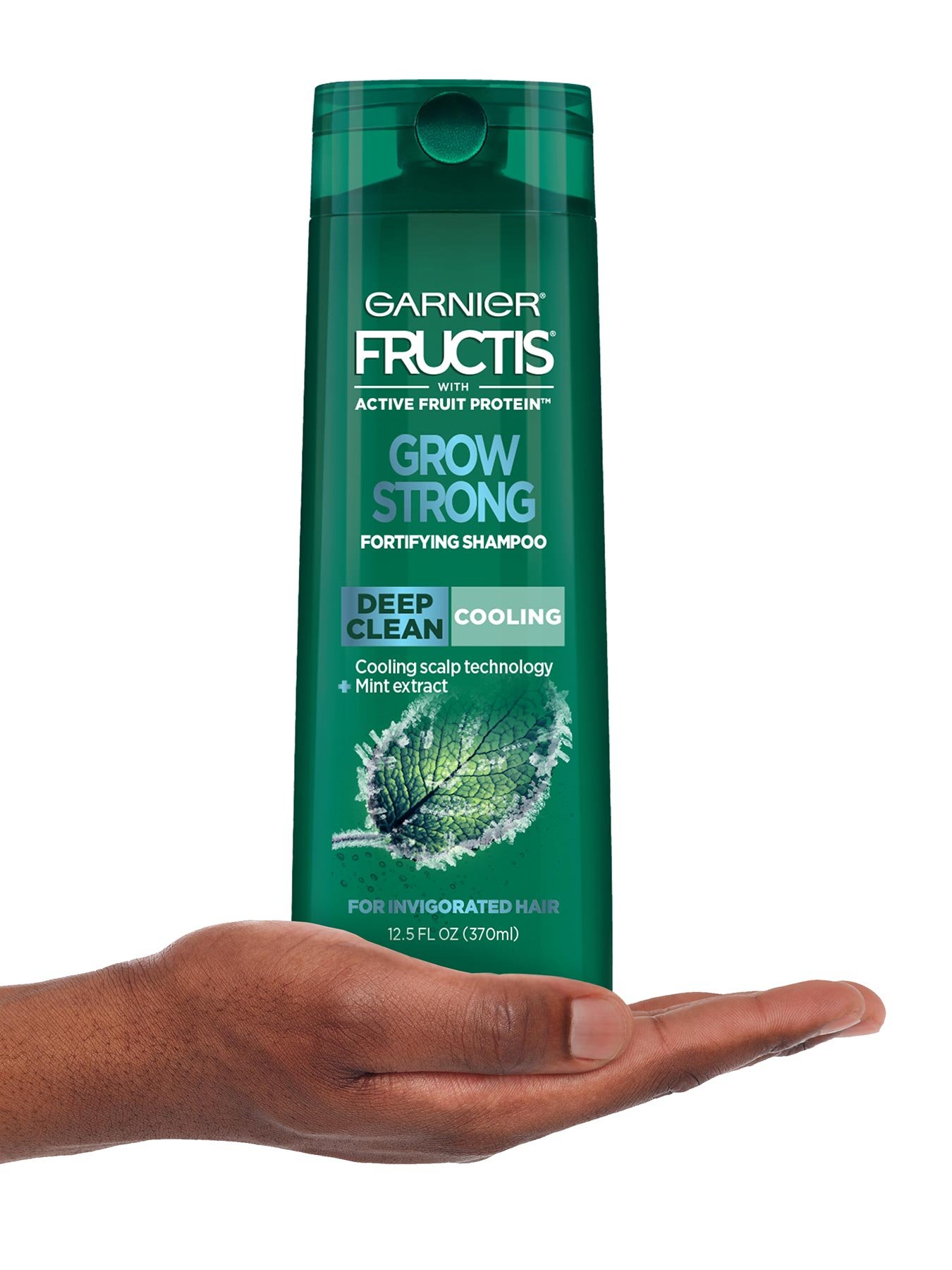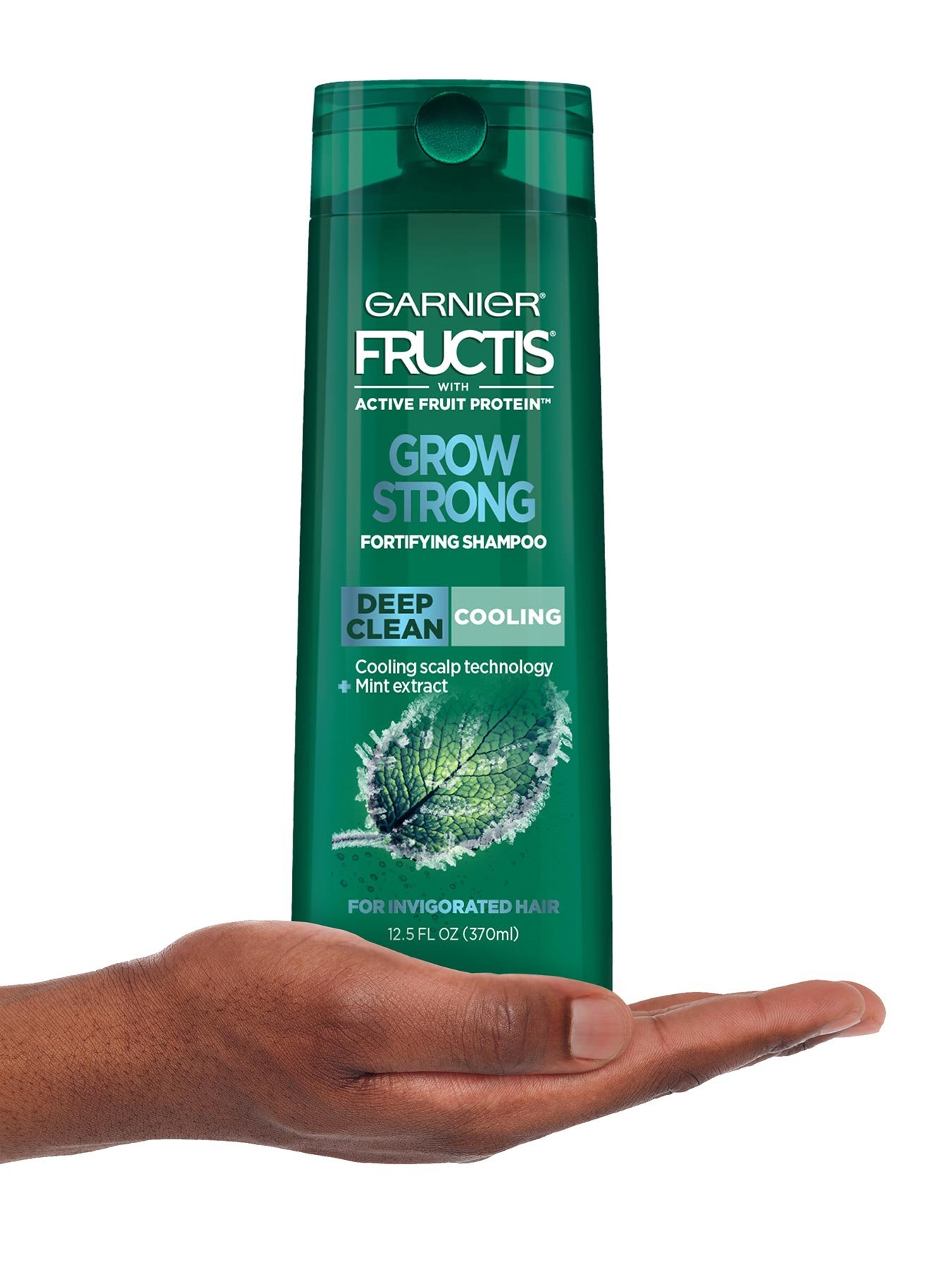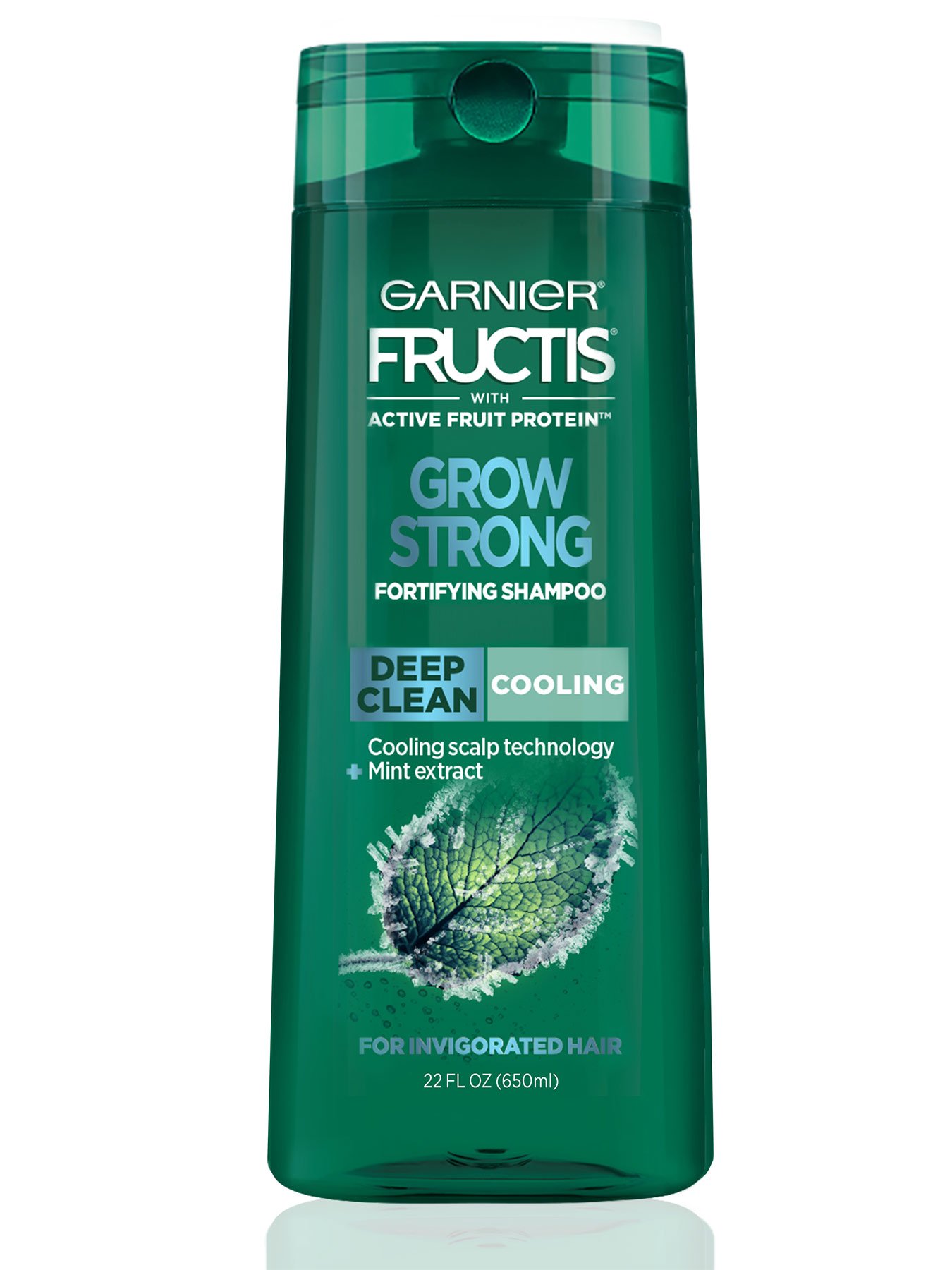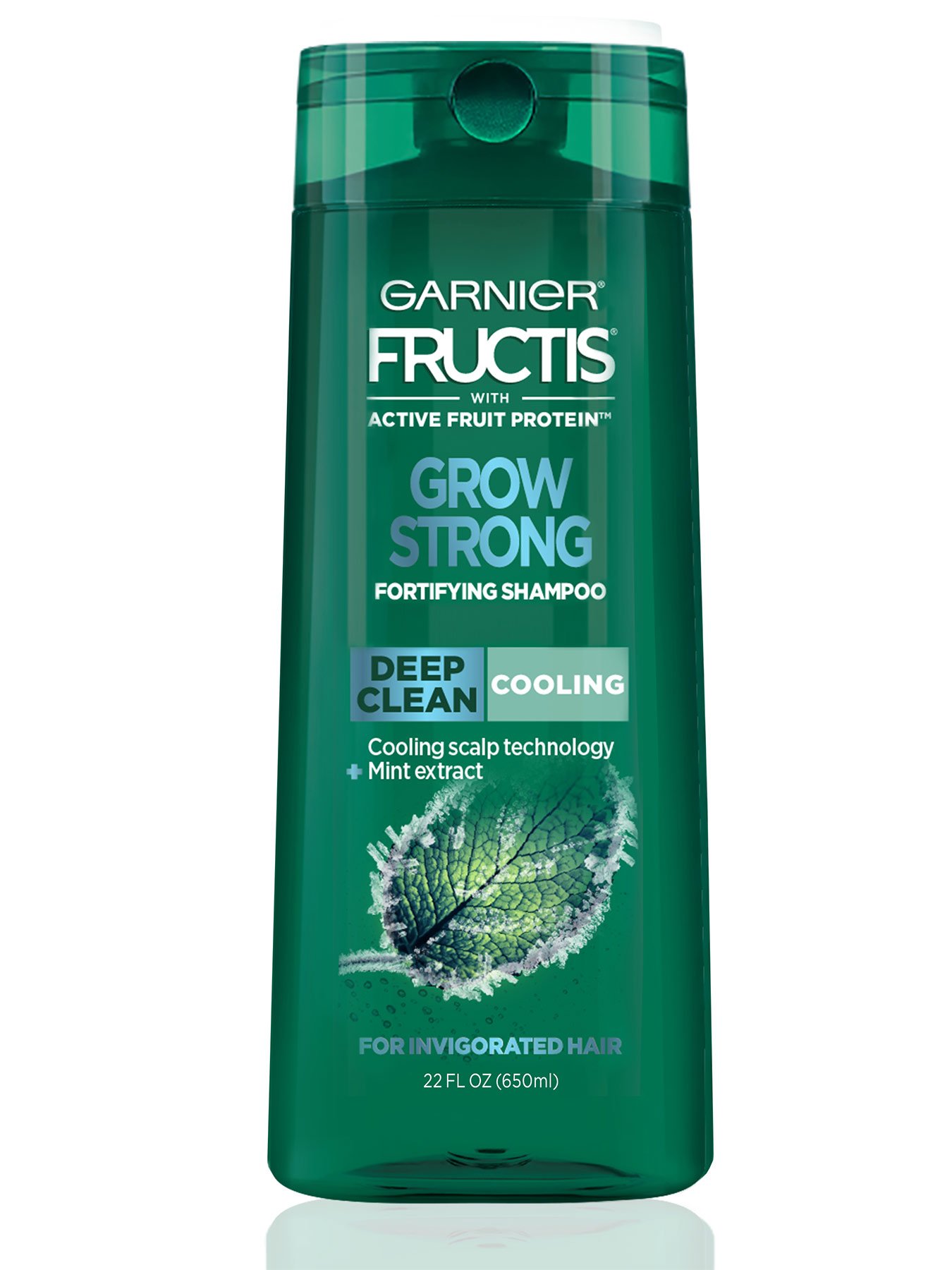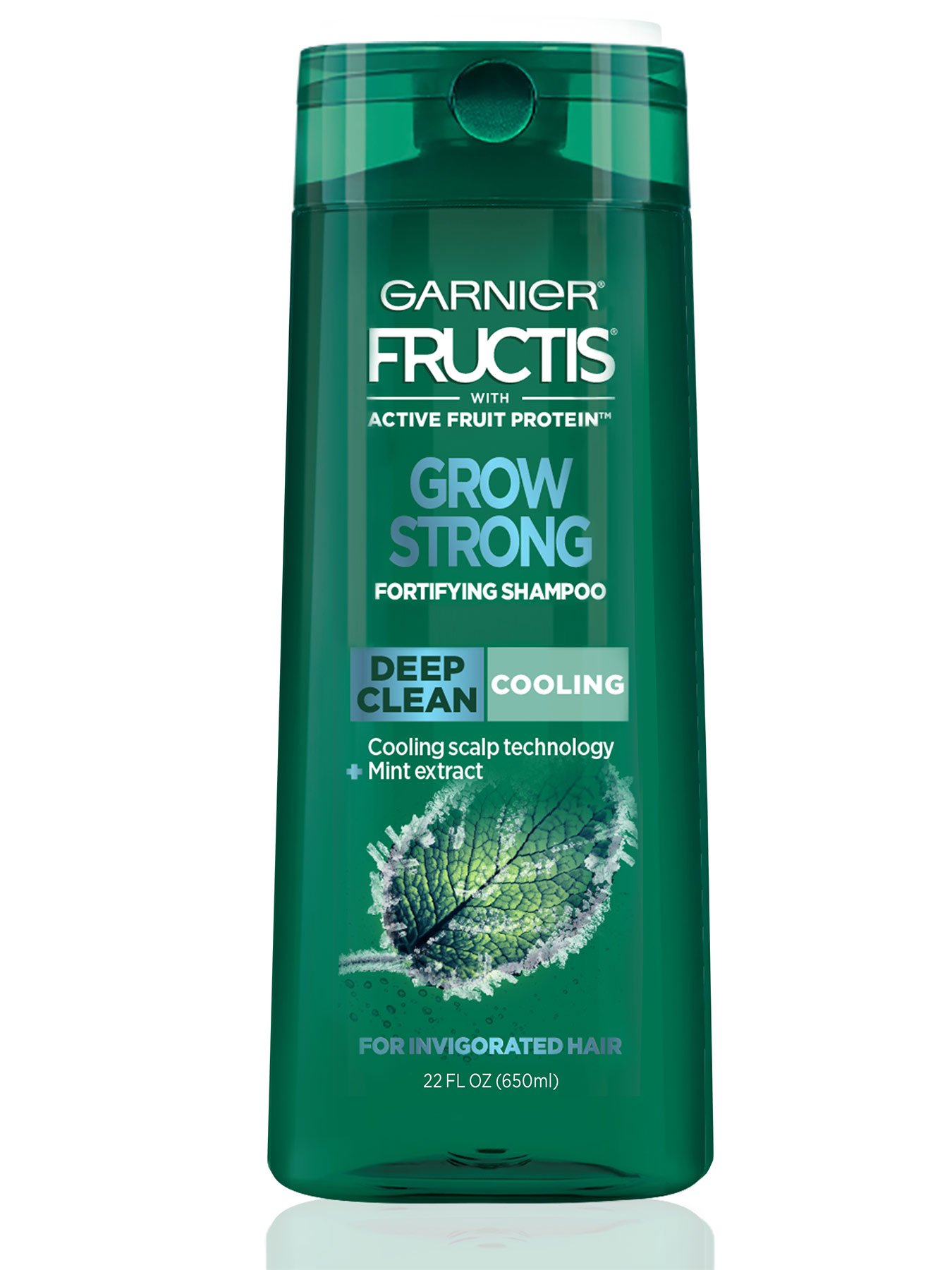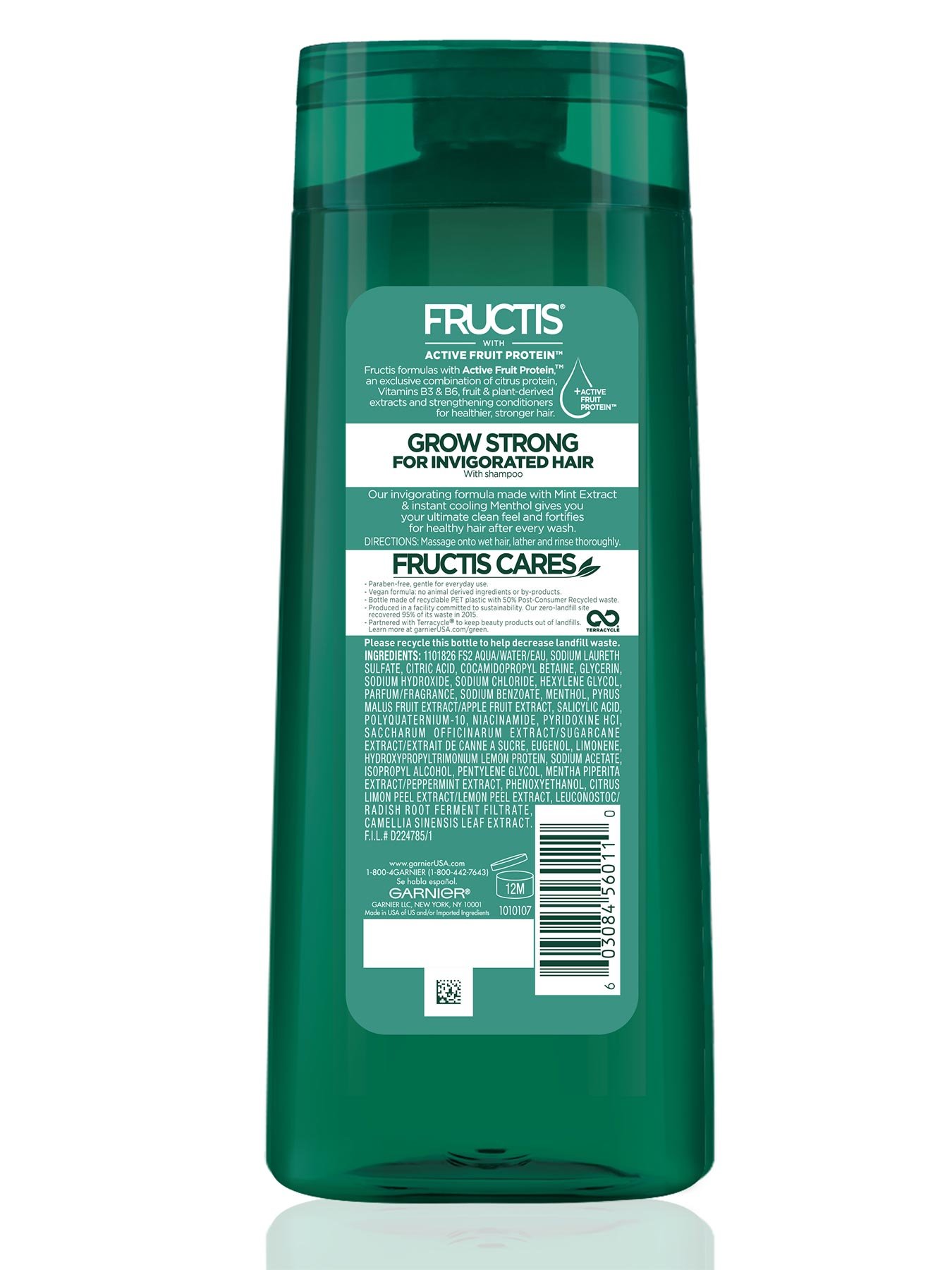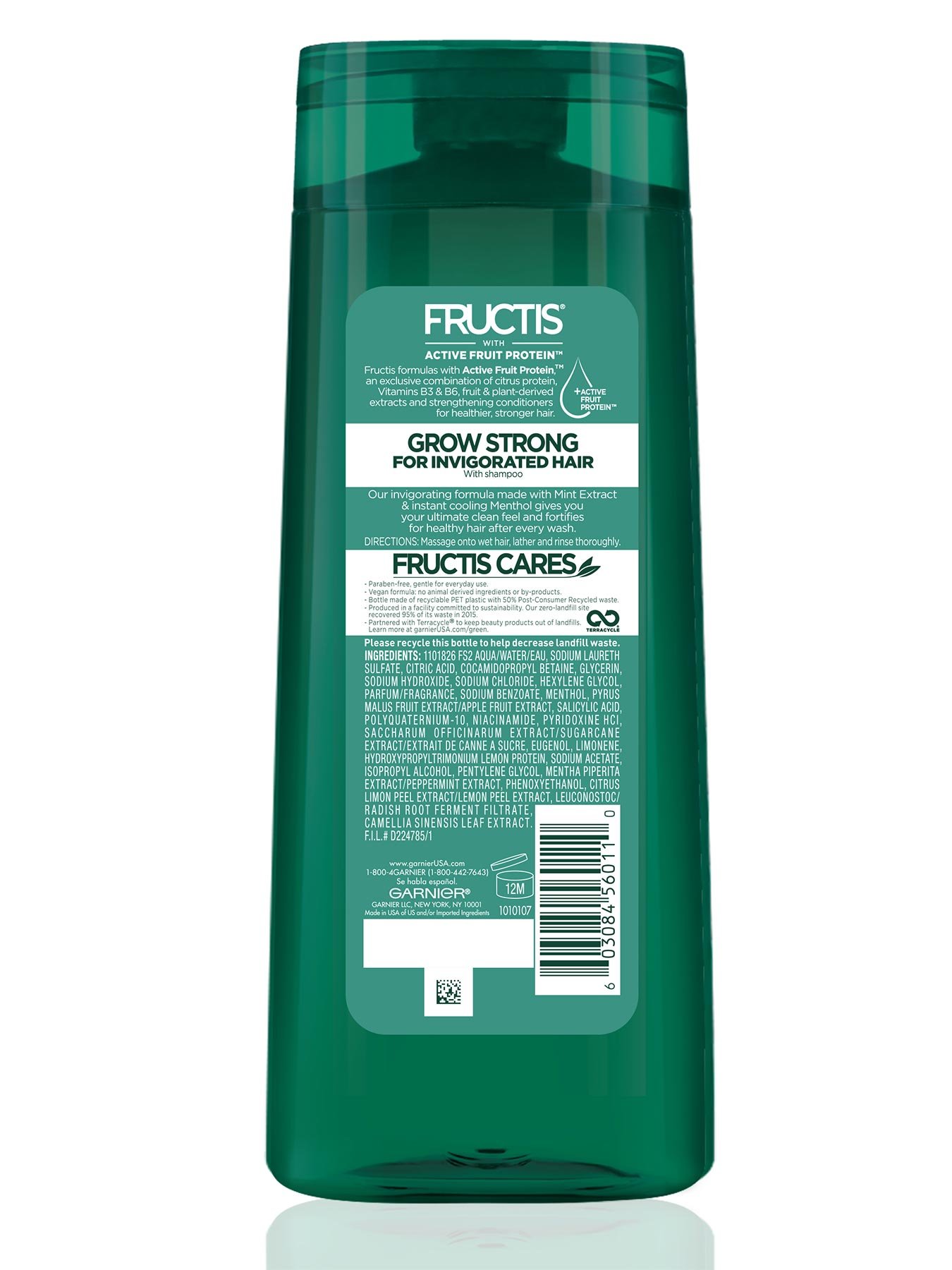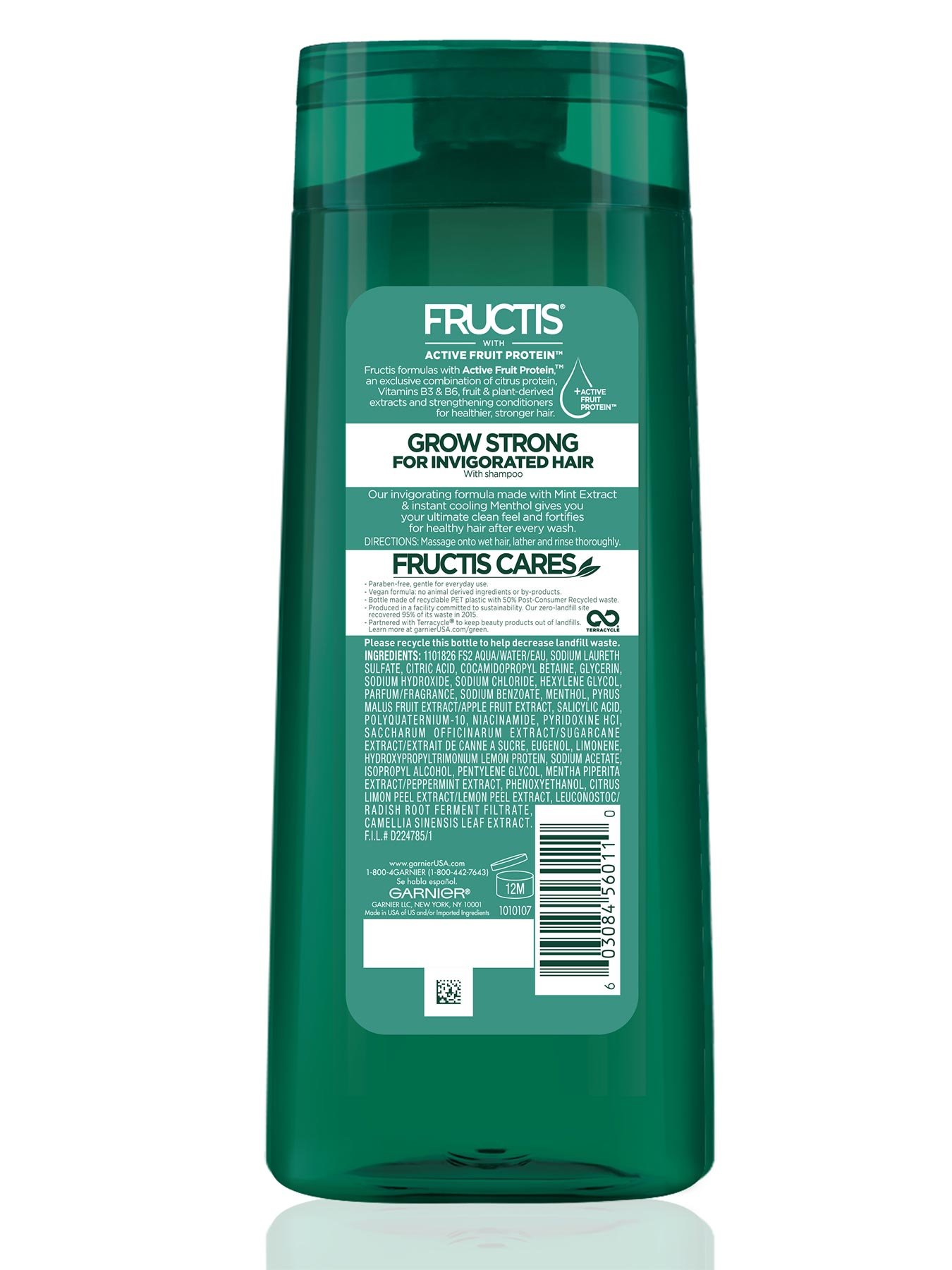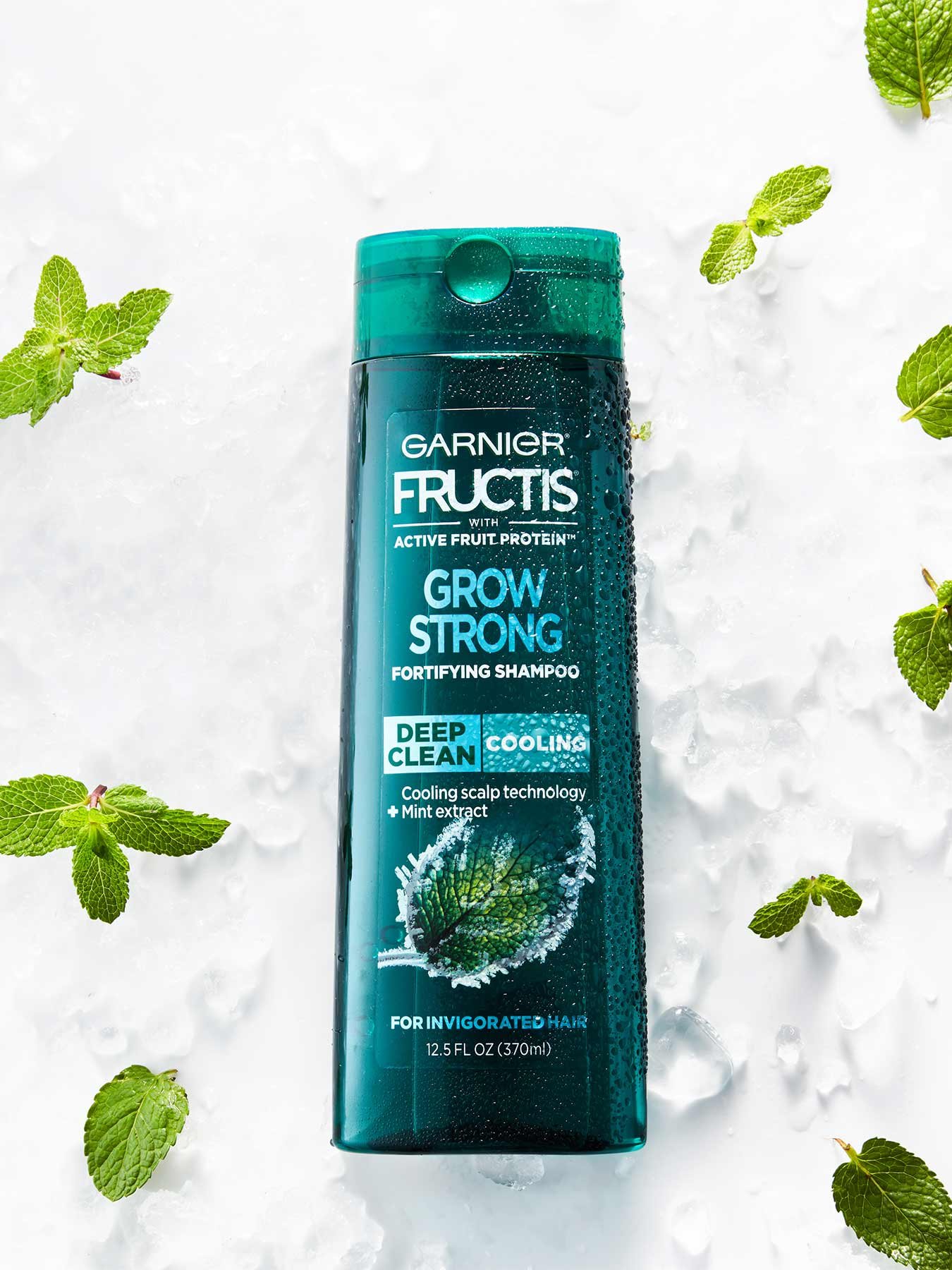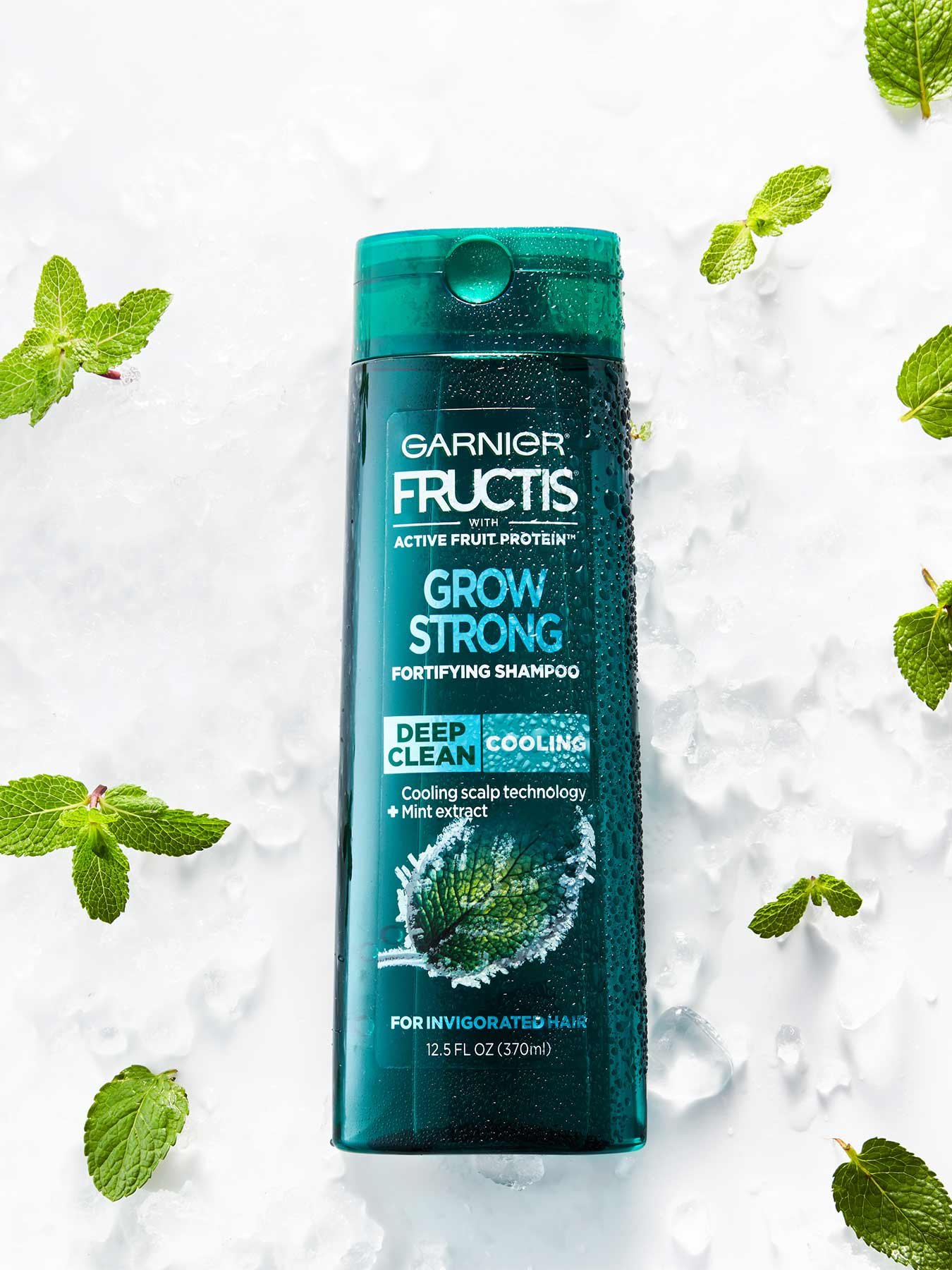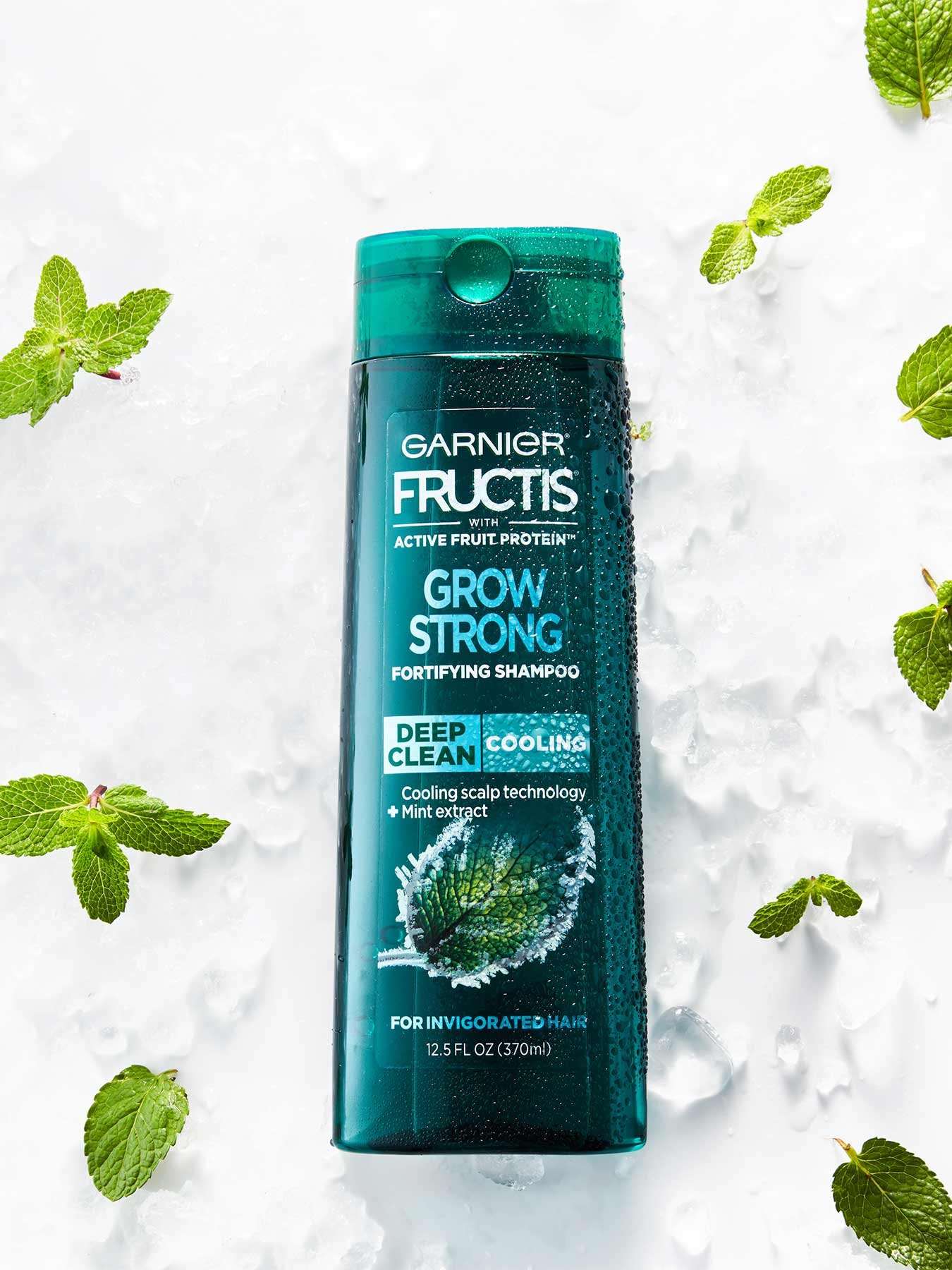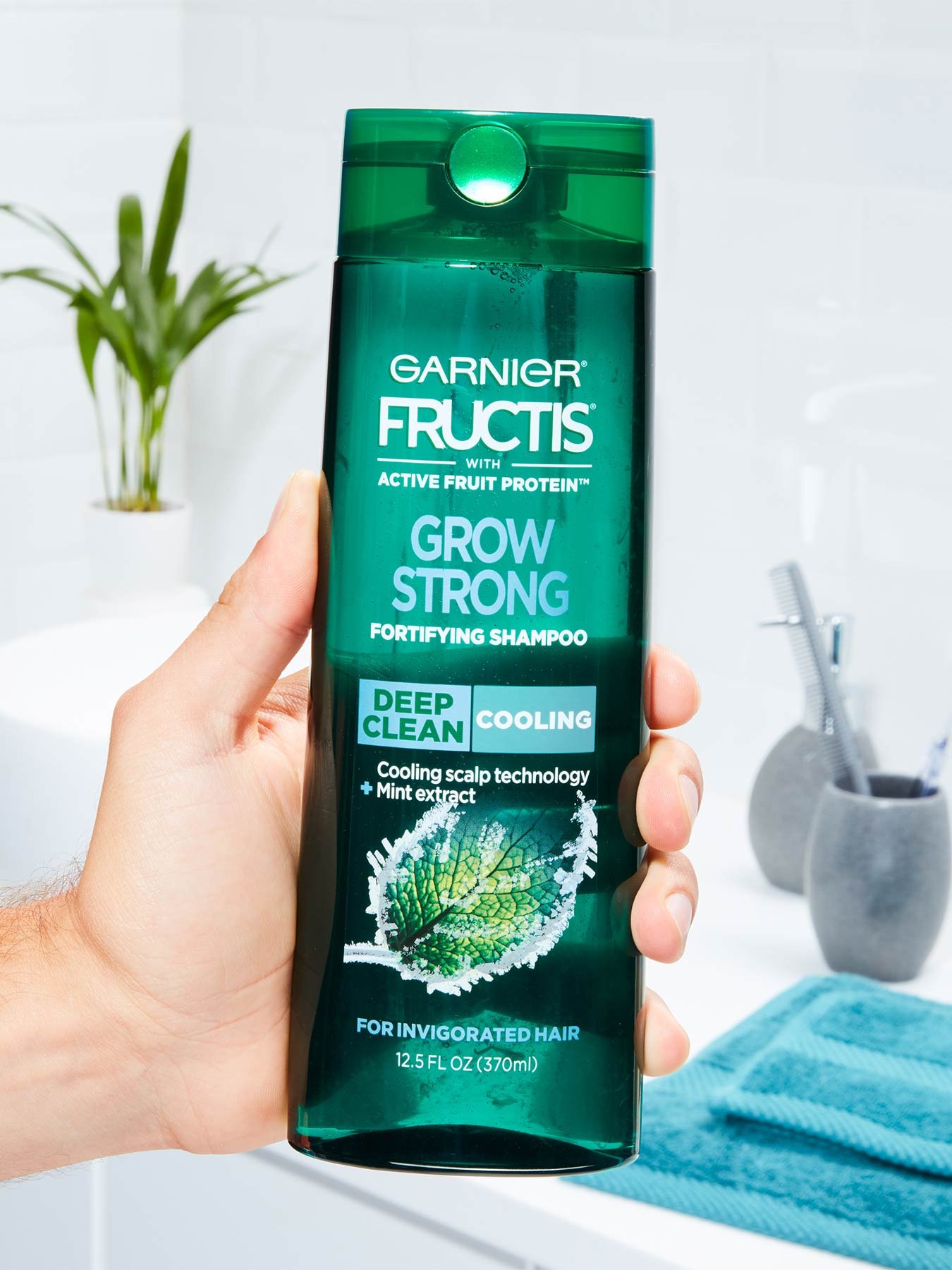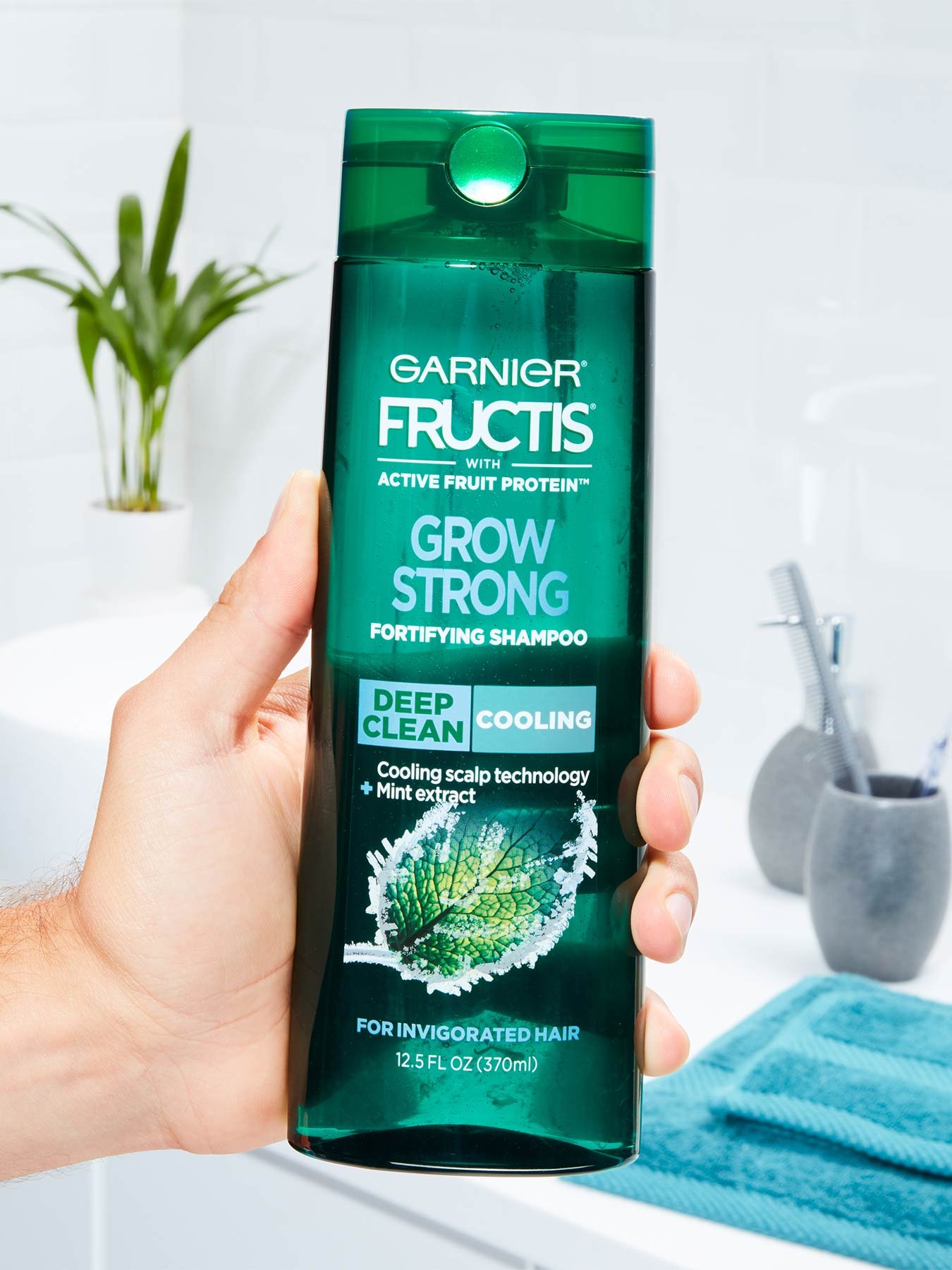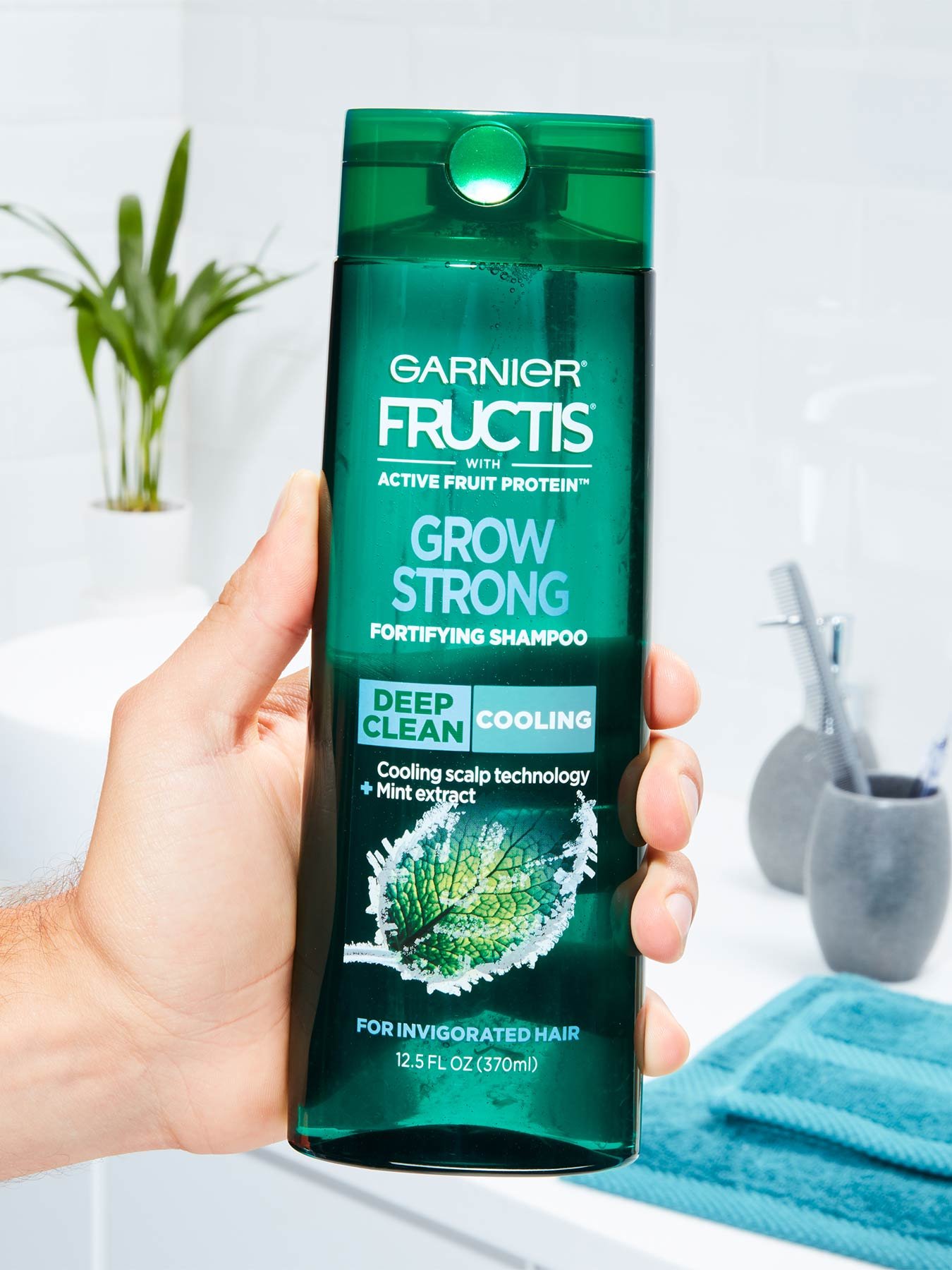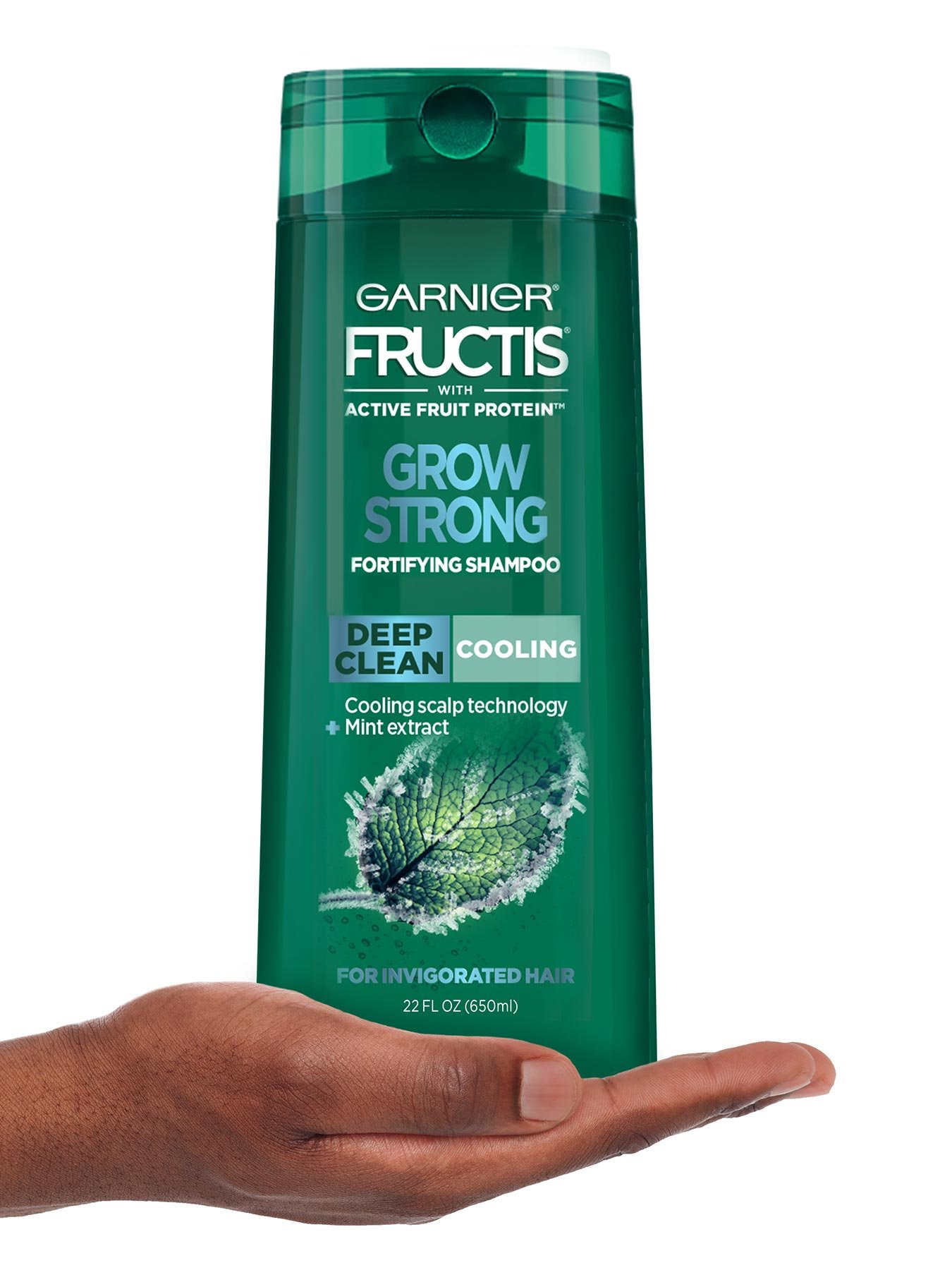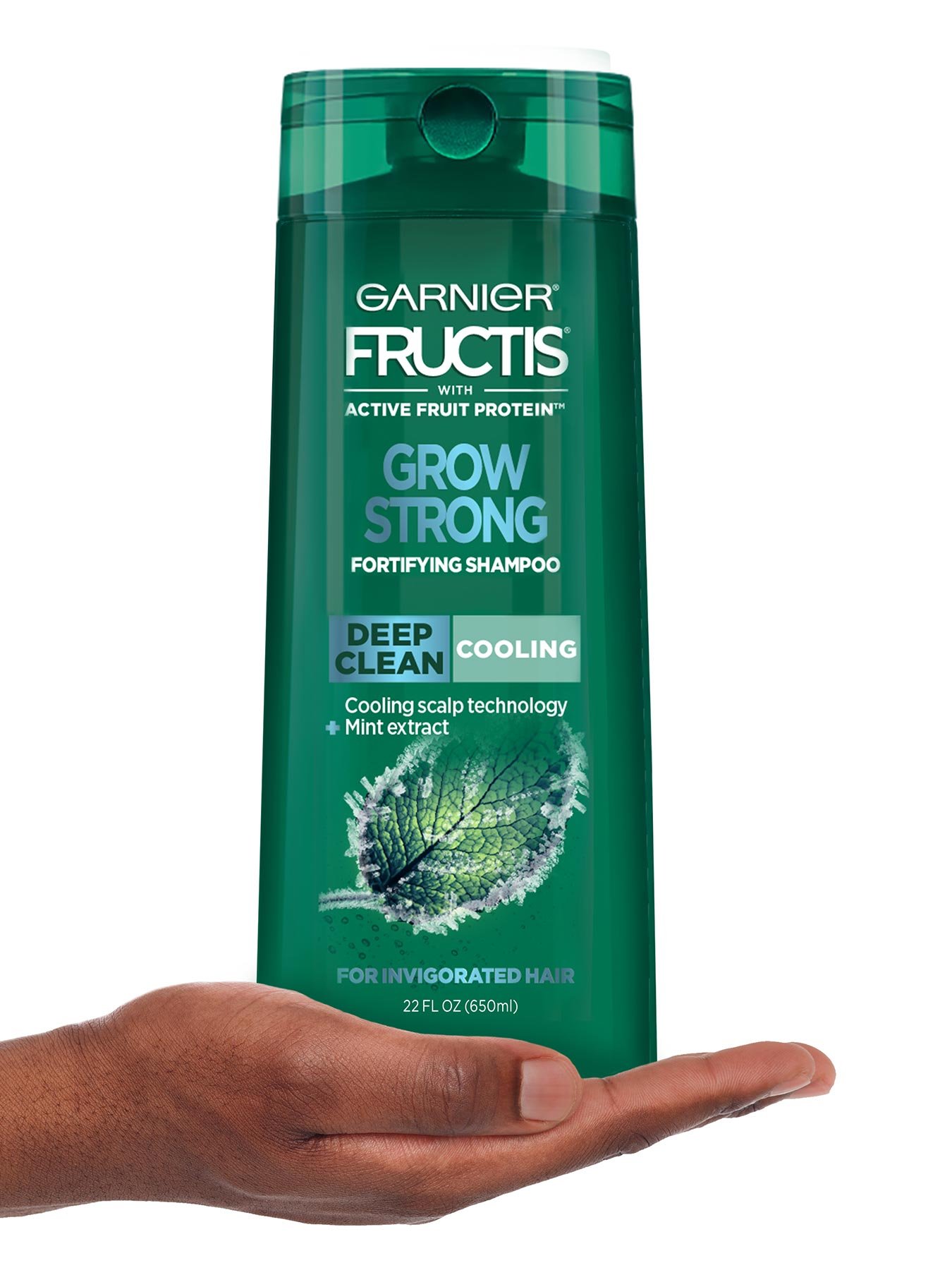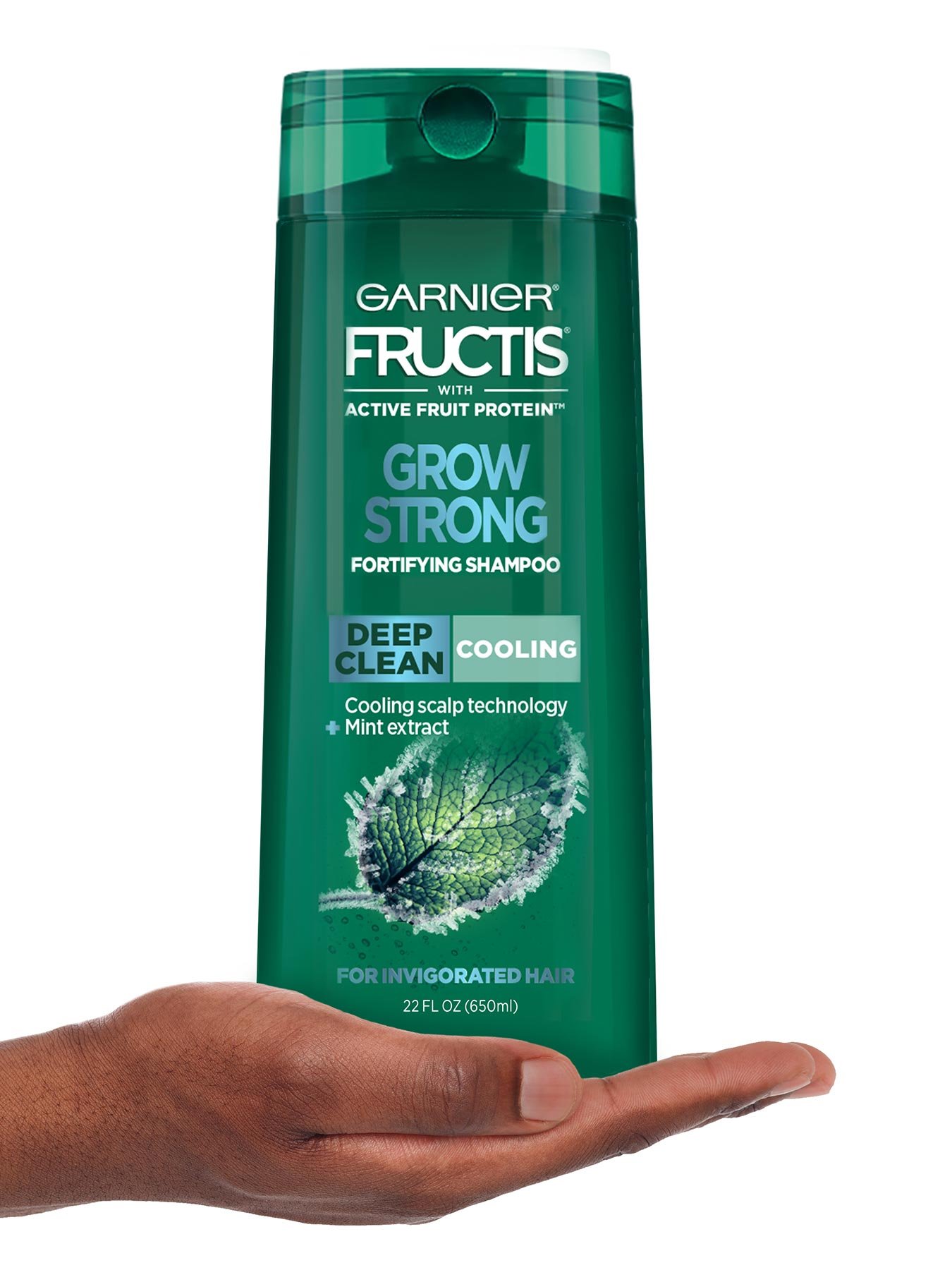 Garnier Fructis
Grow Strong Cooling Deep Clean Shampoo
Grow Strong Cooling Deep Clean Shampoo
$4.49 MSRP
$6.99 MSRP
Formula with Mint Extract and Menthol gives you your ultimate clean feel and fortifies for healthy hair
PRODUCT INFORMATION:
Upgrade your hair care routine with new Garnier Fructis Grow Strong Cooling Deep Clean Shampoo for Men. Grow Strong Cooling Deep Clean Shampoo for Men is made with a cooling scalp technology and formulated with Mint Extract and Menthol to give you a cooling sensation for clean, invigorated hair. Grow Strong Deep Clean Shampoo for Men gives you your ultimate clean feel and fortifies for healthy hair after every wash. Fructis Grow Strong Shampoo and Conditioner formulas are paraben-free, vegan, with no animal derived ingredients or by-products and gentle enough for everyday use to clean and fortify hair. Formulas made with Active Fruit Protein, an exclusive combination of citrus protein, Vitamins B3 and B6, fruit and plant-derived extracts and strengthening conditioners for healthier, stronger hair. Upgrade your routine with Fructis Grow Strong Cooling Deep Clean Shampoo for Men.
How to use:
Massage onto wet hair, lather, and rinse thoroughly and follow with Fructis Liquid Styling pomade, cream or putty to style hair with no messy application, no grease and no build up
Ingredients:
1101826 FS2 AQUA/WATER/EAU, SODIUM LAURETH
SULFATE, CITRIC ACID, COCAMIDOPROPYL BETAINE, GLYCERIN,
SODIUM HYDROXIDE, SODIUM CHLORIDE, HEXYLENE GLYCOL,
PARFUM/FRAGRANCE, SODIUM BENZOATE, MENTHOL, PYRUS
MALUS FRUIT EXTRACT/APPLE FRUIT EXTRACT, SALICYLIC ACID,
POLYQUAT ERNIUM-10, N I ACI N A M IDE, P Y RIDOX I N E HCl ,
S A C C H A R UM OF F I C I N A R UM E X T R A C T / S U G A R C A N E
EXTRACT/EXTRAIT DE CANNE A SUCRE, EUGENOL, LIMONENE,
HYDROXYPROPYLTRIMONIUM LEMON PROTEIN, SODIUM ACETATE,
ISOPROPYL ALCOHOL, PENTYLENE GLYCOL, MENTHA PIPERITA
EXTRACT/PEPPERMINT EXTRACT, PHENOXYETHANOL, CITRUS
LIMON PEEL EXTRACT/LEMON PEEL EXTRACT, LEUCONOSTOC/
R A D I S H R O O T F E R ME N T F I LT R A T E ,
CAMELL I A S INENSIS L E A F E X TR ACT.
F.I.L.# D224785/1
Mint
For hundreds of years, people have used the cooling and stimulating effects of mint to invigorate hair and scalp.
Citrus
Packed with powerful proteins and citric acid to reduce greasiness and strengthen hair. Get a refreshingly clean scalp with soft and shiny hair.
Rated

4

out of

5
by
Rick1
from
This product was refreshing.
I like the tingly feeling this shampoo gives my scalp. I think it does a good job cleaning my hair. Will probably purchase again. Feels like cool menthol on your scalp. Check it out.
Date published: 2019-02-16
Rated

5

out of

5
by
Metabloxer
from
Good immediate results
As someone used to cheaper shampoos, I was surprised how quickly the greasy yet dry quality of my hair disappeared. This shampoo exceeded my expectations, and for $4.49 on Garner Fructis' website. The only real issues I can say are that 1. It has a strong "Vicks Vapor Rub" smell to it in a bad way) and 2. do NOT get it in your eyes!.
Date published: 2019-02-14
Rated

4

out of

5
by
Tony3
from
I would recommend this shampoo
This shampoo is pretty good. The peppermint smell is pretty strong coming out of the bottle but after your shower its not as strong. For me that's a plus, I dont like strong smelling shampoo to linger. It leaves your hair feeling nice fresh and minty afterwards. I will use it again
Date published: 2019-02-14
Rated

4

out of

5
by
TomE
from
Refreshing
It had a nice scent, and it was tingly and refreshing. Did the job.
Date published: 2019-02-14
Rated

4

out of

5
by
BAUS
from
I Like This Shampoo!
I had never heard of or used Fructis Grow Strong Men's Deep Clean Shampoo prior to receiving it as part of a product test program. I have really dry scalp, so I tend to use a higher-end shampoo and separate conditioner. I have to admit, I haven't noticed a difference since using this product, even though I haven't been using a conditioner. I like the tingling feeling on my scalp form the mint extract. This shampoo also smells good. When I am done with this bottle, I will finish using my high-end stuff, then purchase this again, but will look for a matching conditioner.
Date published: 2019-02-14
Rated

3

out of

5
by
MG10
from
Wow, what a feeling
Looks like your ordinary shampoo, but wait ..... there's more. The first thing that hits you is the scent. It's not bad, just a bit overpowering at first, and reminds me of Halls Mentholyptus. The fun part is the cooling effect. It really doesn't set in until you rinse it. Once you rinse it, you can feel the cooling, similar to walking outside on a cool winter day, but it's only your scalp. It was quite an enjoyable experience.
Date published: 2019-02-14
Rated

5

out of

5
by
Awesomepants
from
Wake up!
This shampoo was a perfect swap from my old stuff. It's especially nice in the morning with its' refreshing minty coolness! It left my head with absolutely no residue. My hair felt full and thick afterward and was clean, it looked great when dry. My wife even likes this shampoo because it wasn't overly tingly like some of the other ones I've tried. I like Garnier too because they have a lot of vegan formulas and the scent is very natural.
Date published: 2019-02-14
Rated

5

out of

5
by
Chris14
from
Washes clean and it really cools
Easy to use shampoo for everyday washing. A little bit goes a long way and it foams easily. Gives you a clean feeling and cooling feeling after rinsing off.
Date published: 2019-02-14