The Best Curly Hair Routine for Every Curl Type
Here's how to hydrate and manage every kind of curl, from waves to coils and everything in between.
So you've decided to embrace your natural curls. (Welcome!) But not all curls are made equal, and each type—from 4c hair to 2c hair—requires its own care routine. And if you're not sure what type of curl you have, don't worry: We'll get into that. Here's how to learn about your natural curls and the best way to care for them.
How to Find Your Curl Type
Curls aren't as simple as just coily hair or "s" shaped waves. Curls have unique curl patterns that can be categorized—at which point it becomes far easier to understand the best curly hair routine for you. How to find your curl pattern: When your hair is sopping wet, look at its shape:
Curl Type 2: Waves that have an "S" shape to it.
Curl Type 3: Curls that create loops, ringlets or corkscrews.
Curl Type 4: Natural or textured hair with tight curls in a zigzag shape.
Then, there are sub-types. A, B, and C denote the width of your curl pattern, from the widest (or loosest) to the smallest (and therefore a tighter curl). So, for natural hair types 4A, 4B and 4C hair has the width of crochet needle, while the pattern of 4c hair is so tight, it might not even be visible to the eye.
Curl Type 2
Curl type 2 is the wave category. 2A hair is made up of loose, flatter waves without much volume, 2B hair has defined waves that start at mid-length, and 2C hair has a definitive S shape that's easy to identify. The styling goal of all type 2 hair is to add definition and shape to curls.

If you have wavy hair, a leave-in conditioner can help enhance your curls and add extra moisture and shine. The curl enhancing product we recommend is Fructis Style Curl Treat Smoothie, which gives hair soft, bouncy definition all over and controls frizz for up to 24 hours.

2A hair in particular benefits from products that enhance both curls and volume, too. Try Fructis Curl Construct Creation Mousse, which defines and boosts curls while controlling frizz and flyways. And for all type 2 hair, Fructis Curl Shape Defining Spray Gel helps define waves and curls for both dry and damp hair, meaning you can use it in the morning to refresh crushed or flattened waves.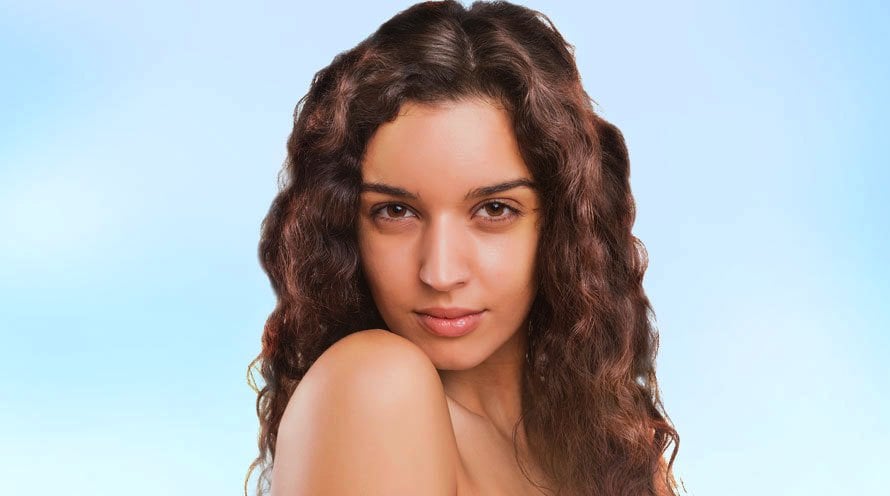 Curl Type 3
Type 3 hair is your classic curl and has more of a "C" shape (versus the "S" of type 2 hair and "Z" of type 4 hair). It includes everything from ringlets to wide corkscrews, and usually springs back when pulled taut. It's more prone to frizz than type 2 hair, so moisture is essential.

Adding a rich moisturizing mask can help curly hair since the rich shot of moisture helps fend off frizz long after you rinse it off. Try one like Nourishing Treat 1 Minute Hair Mask Coconut Extract, which is infused with coconut oil and adds moisture to dry hair. Those with 3A hair, 3B hair, and 3C hair types can benefit from doing a hair treatment like this at least once a week, depending on how frizzy your hair is.

The rest of the time, control your frizz with a styling jelly designed for curls, such as Fructis Style Curl Treat Jelly Leave-in Styler. It offers both light hold and it helps keeps frizzy hair controlled for up to 24 hours. The combination means your type 3 hair stays put however you style it.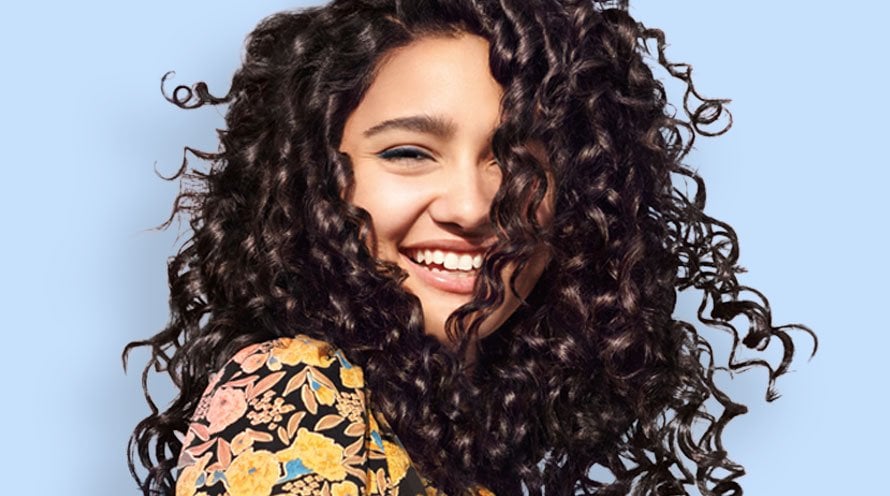 Curl Type 4
Type 4 hair, also known as natural hair, textured hair or coiled hair, has a very tight, zigzag shape to its curls. 4A still has the S shape, but it's very tightly coiled and springy. The main difference between 4B and 4C hair is that 4C hair is not only more fragile, but its curl pattern is also often invisible to the naked eye. You can still see that zigzag shape in 4B hair.

Tight curly hair benefits from the same things as other curly hair types—that is, moisture and definition. But it often needs deeper moisture, which you can find in a curl cream. To get the maximum amount, try cocktailing your products.

For 4A and 4B hair, try our Fructis Curl Stretch Loosening Pudding, which loosens the curls so they resemble defined waves—and, of course, helps moisturize hair plus, it is infused with coconut oil. Our best products for 4C natural hair include a leave-in treatment, like Fructis Curl Nourish Butter Cream, which is infused with a blend of coconut, jojoba and macadamia oils, along with a curl cream. So, as your final step for type 4 hair (including 4A and 4B hair) work in a curl cream like Fructis Style Curl Treat Butter, which hydrates hair with moisture without greasiness or weight, fights frizz for up to 24 hours.