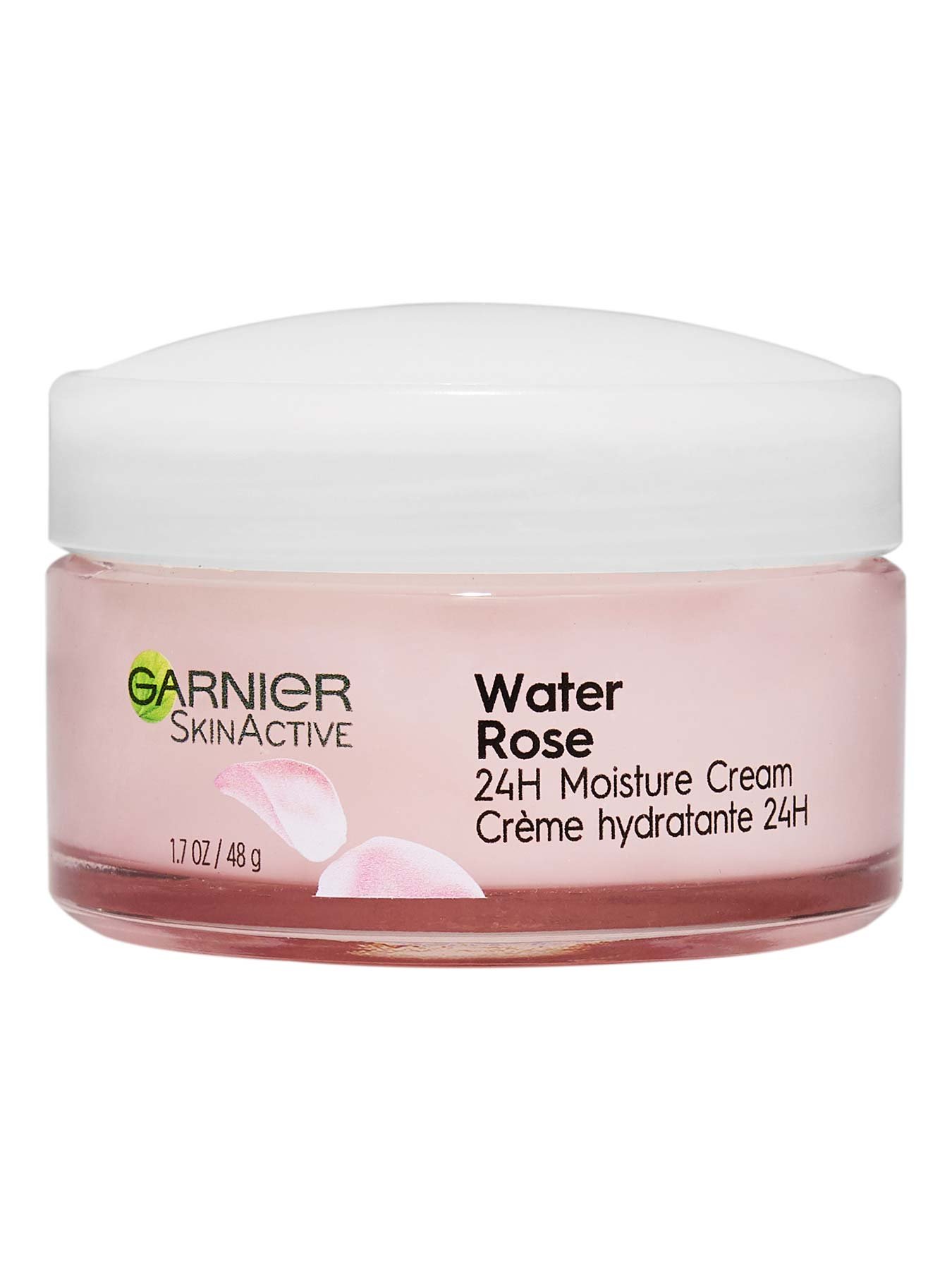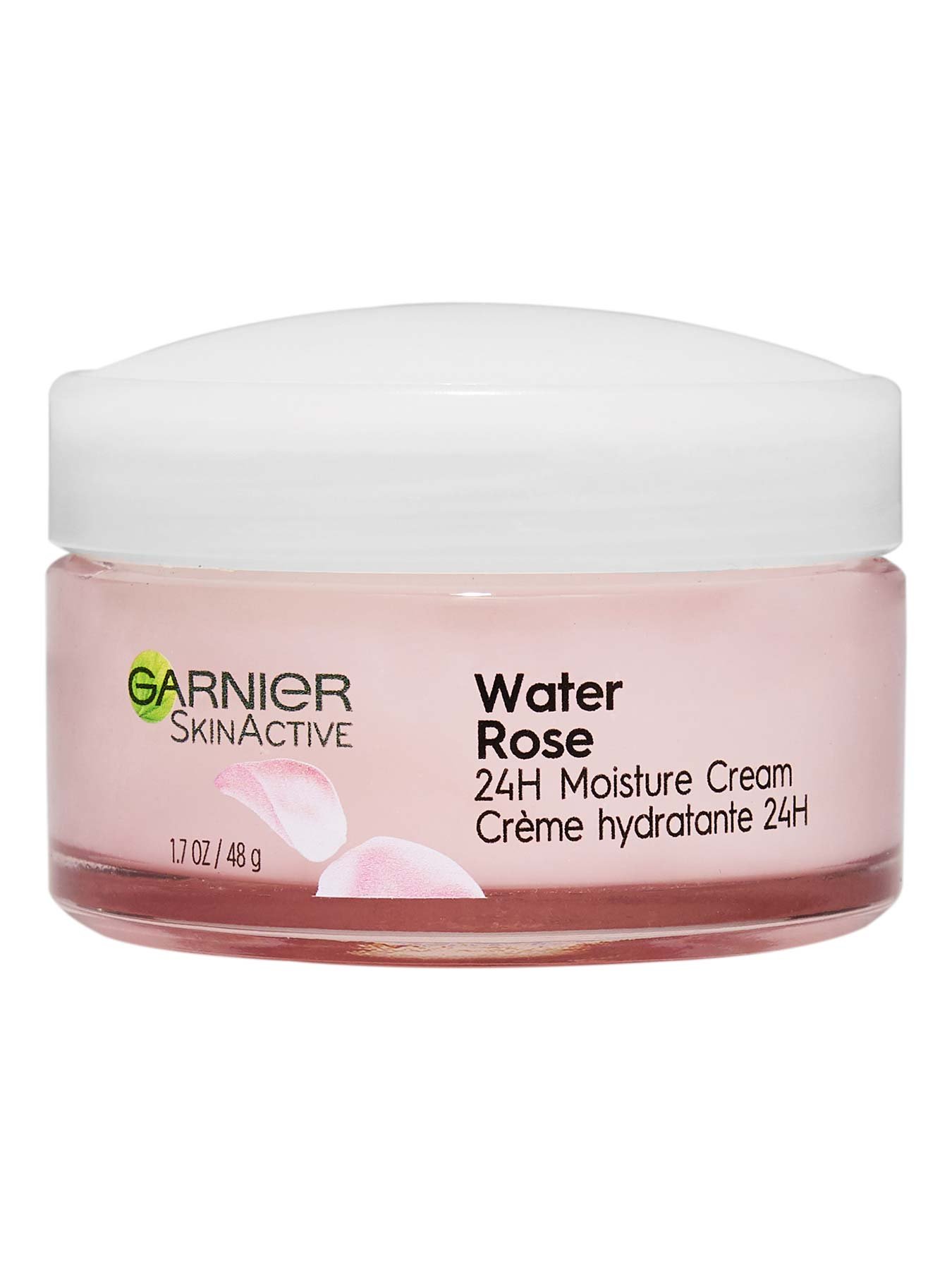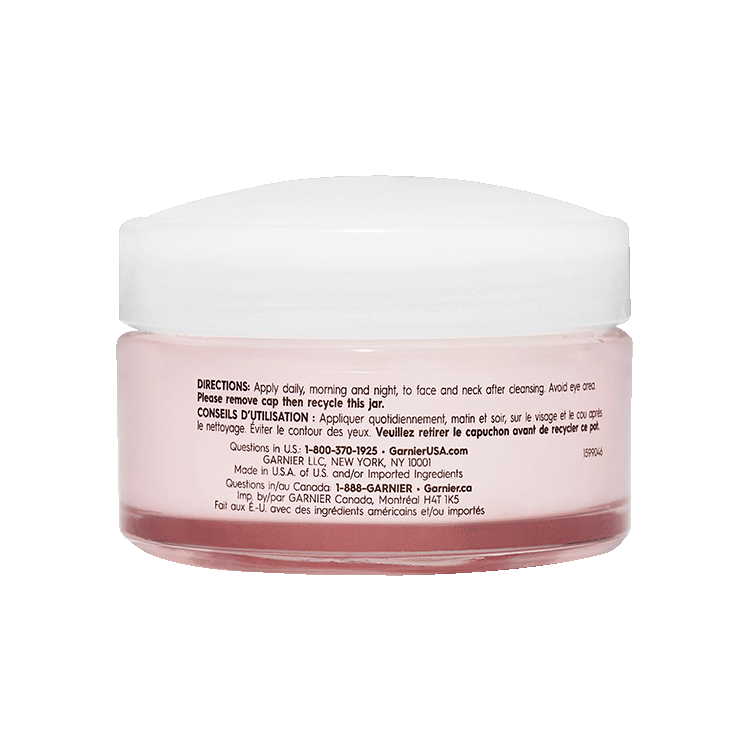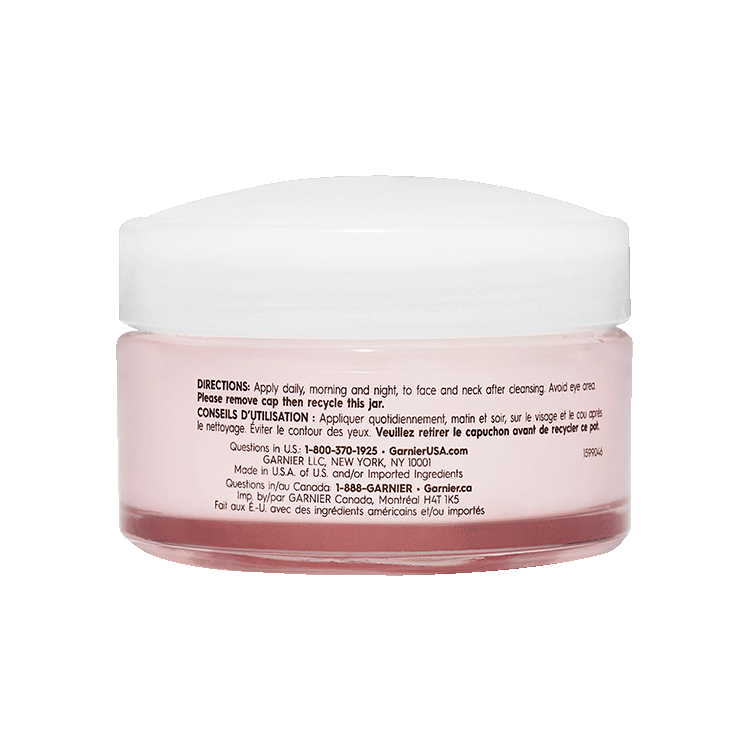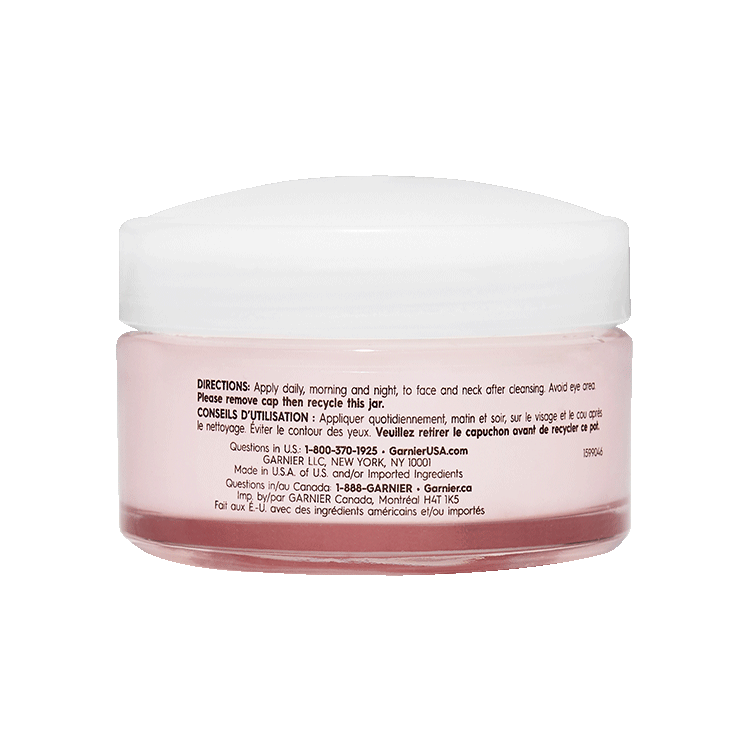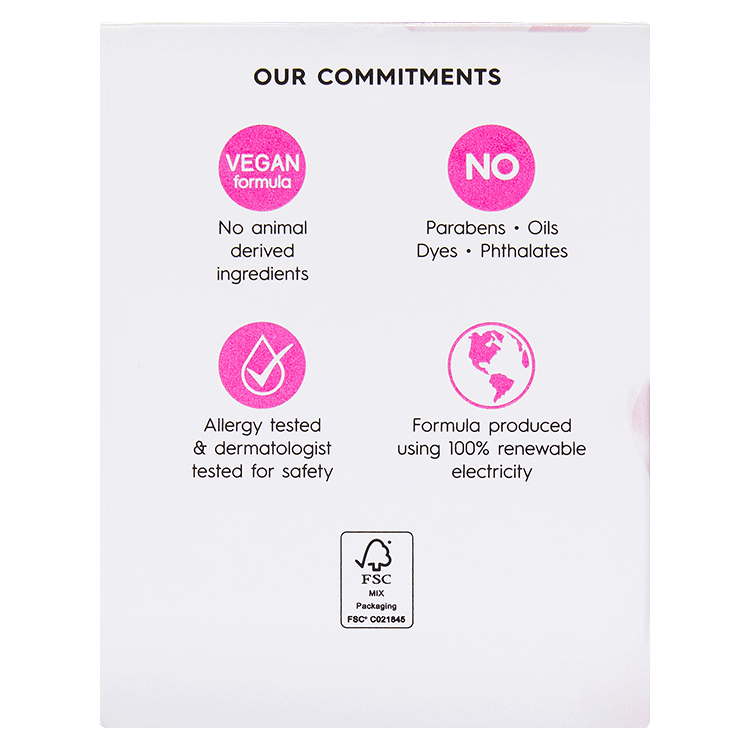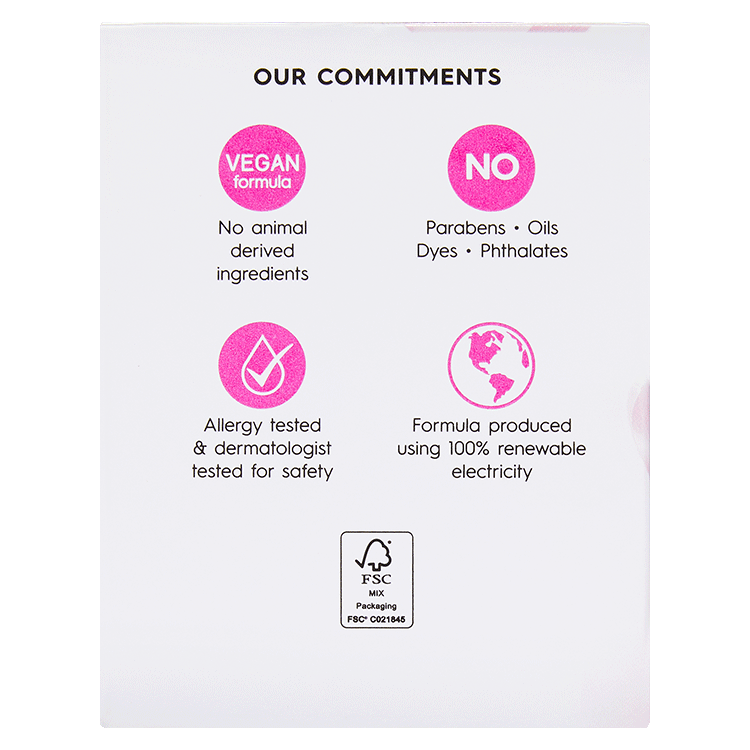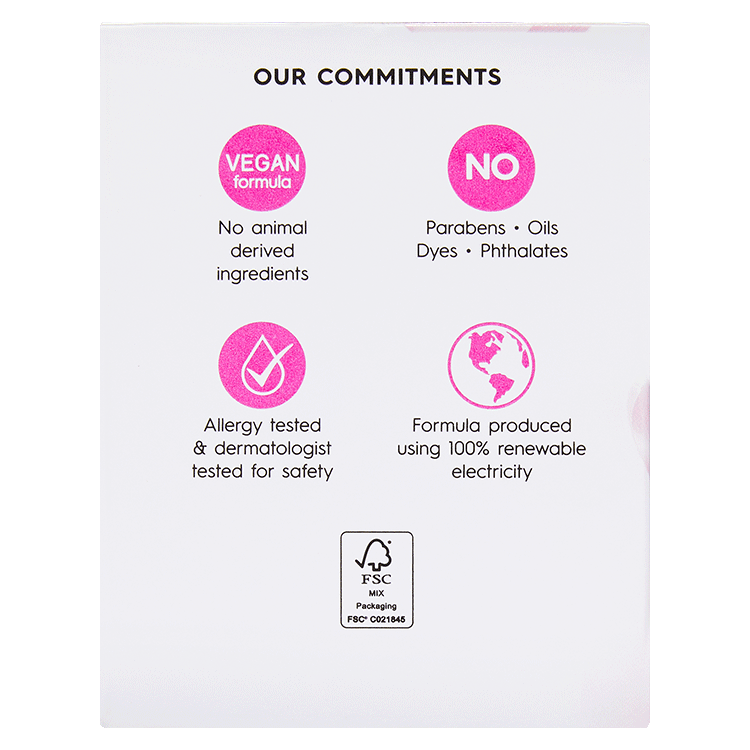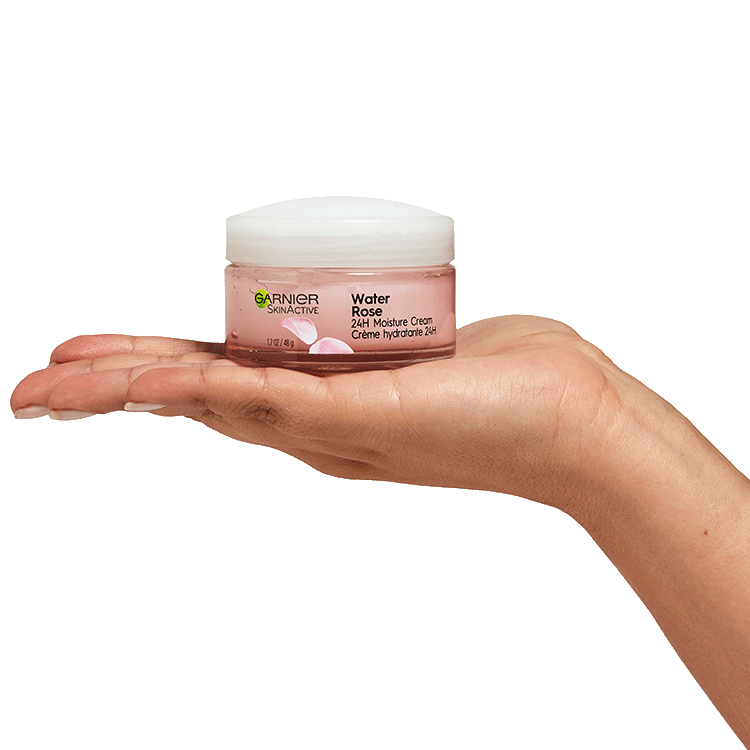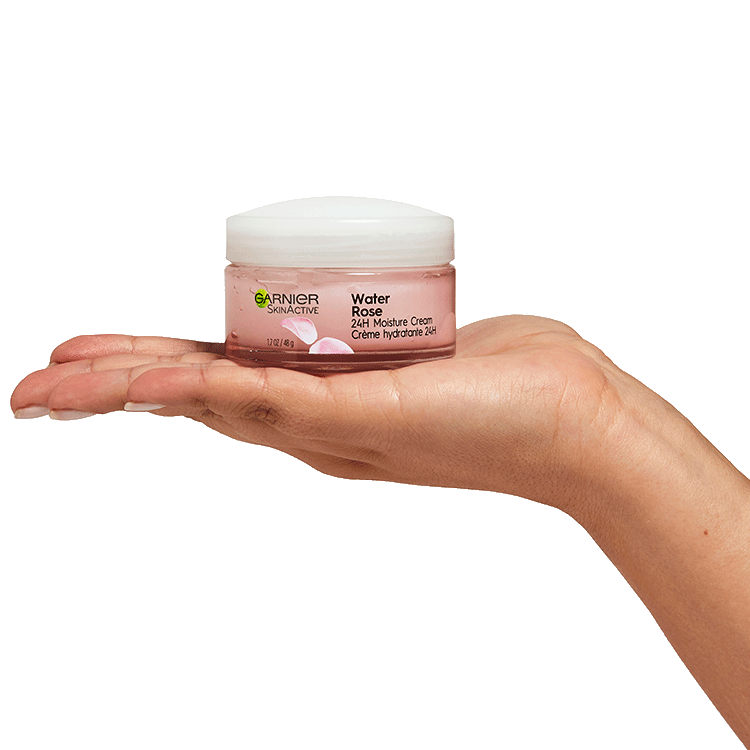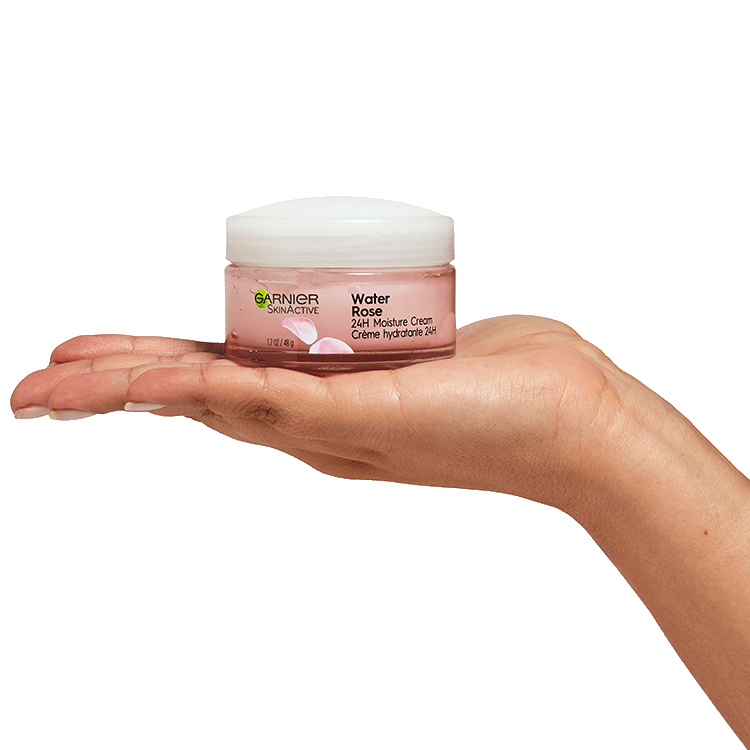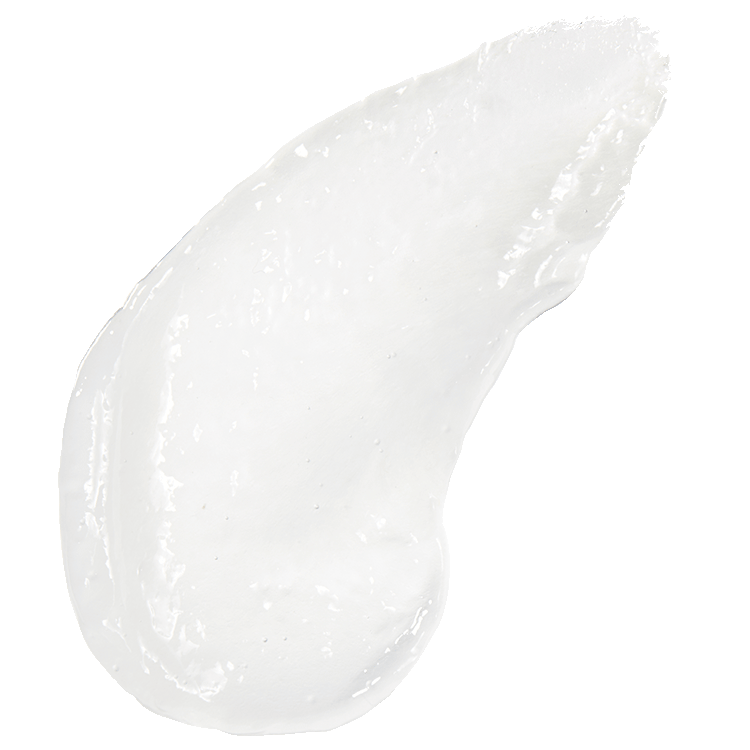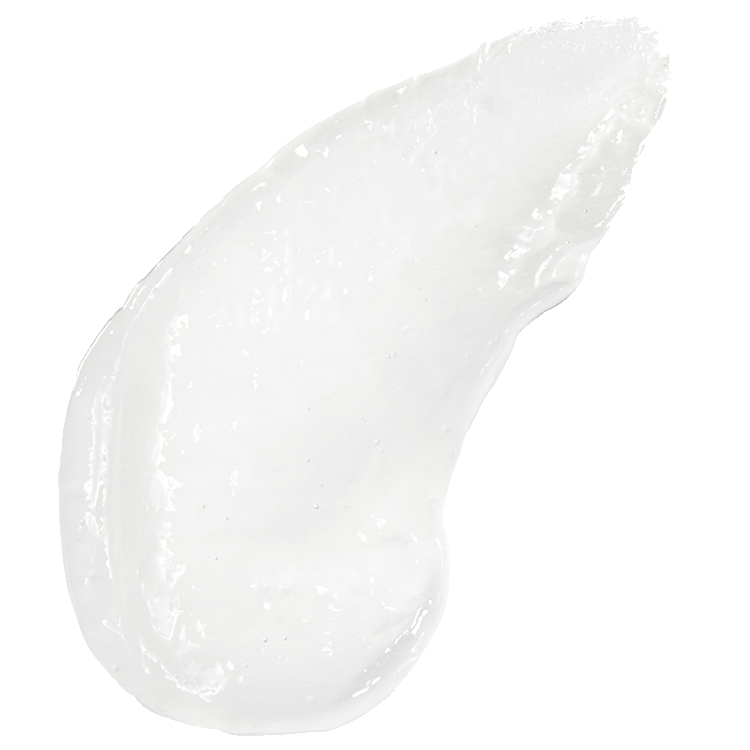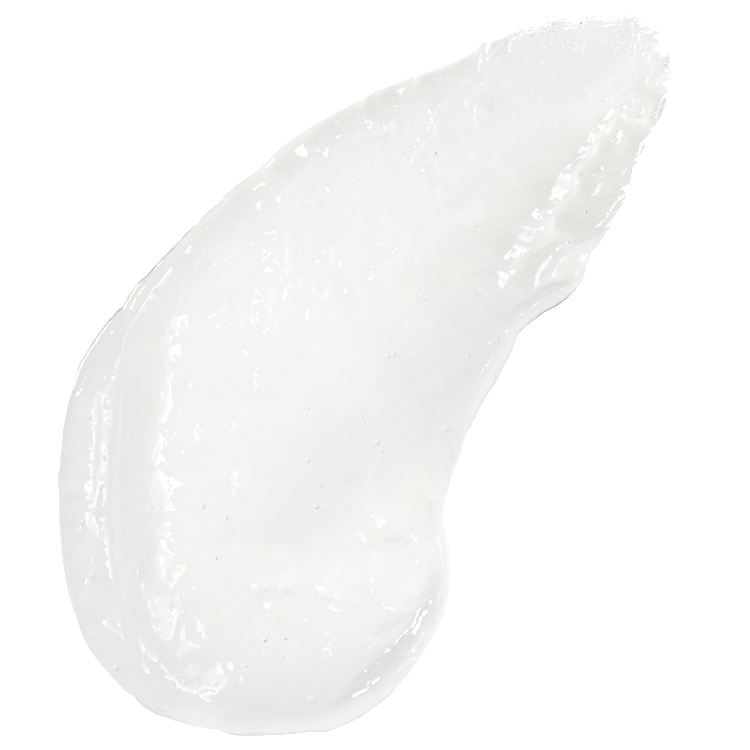 Garnier SkinActive
Water Rose 24H Moisture Cream
$14.99 MSRP
Water Rose Moisture Cream with Rose Water and Hyaluronic Acid provides lasting hydration.
Product Information:
This lightweight moisturizer contains natural origin rose water and hyaluronic acid, a powerful hydrator. The sheer water cream formula is instantly absorbed into skin, replenishing moisture throughout the day while leaving no greasy residue behind. Skin is soft and smooth, with a clean finish and fresh scent of real rose water. This gentle moisturizer for normal to dry skin is vegan and free of parabens, oils, dyes, and phthalates
How to Use:
Apply daily, morning and night, to face and neck after cleansing. Avoid eye area.
Ingredients:
919104 2 AQUA/WATER, GLYCERIN, DIMETHICONE, CETEARYL, ETHYLHEXANOATE, ALCOHOL DENAT, ROSA DEMASCENA FLOWER WATER, AMMONIUM POLYACRYLOYLDIMENTHYL, TAURATE, HYDROXYETHYLPIPERAZINE ETHANE SULFONIC ACID, PHENOXYETHANOL, CAPRYLYL GLYCOL, ISOPROPYL MYRISTATE, ASCORBYL GLUCOSIDE, PARFUM/FRAGRANCE, HYDROXIDE, CITRIC ACID, SALICYCLIC ACID. F.I.L. #D237527/1
Rose Water
Natural-origin Rose Water leaves skin feeling hydrated and soothed. It provides a clean finish and the fresh scent of real Rose Water.
No Hidden Nasties
Specially formulated free of oils, parabens, dyes, and phthalates.
Related Articles & Videos
CLEANSE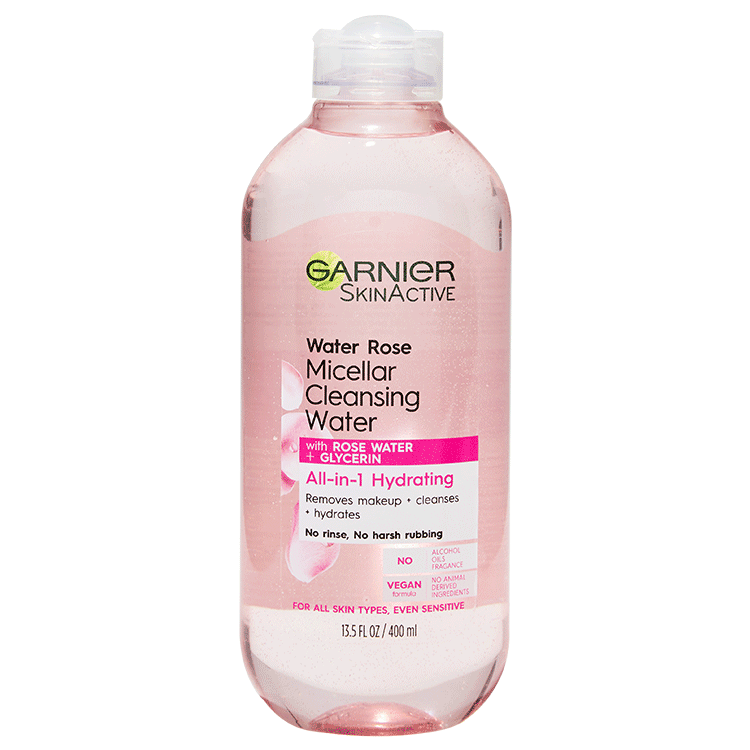 Garnier SkinActive
Water Rose Micellar Cleansing Water
For Normal to Dry Skin
MOISTURIZE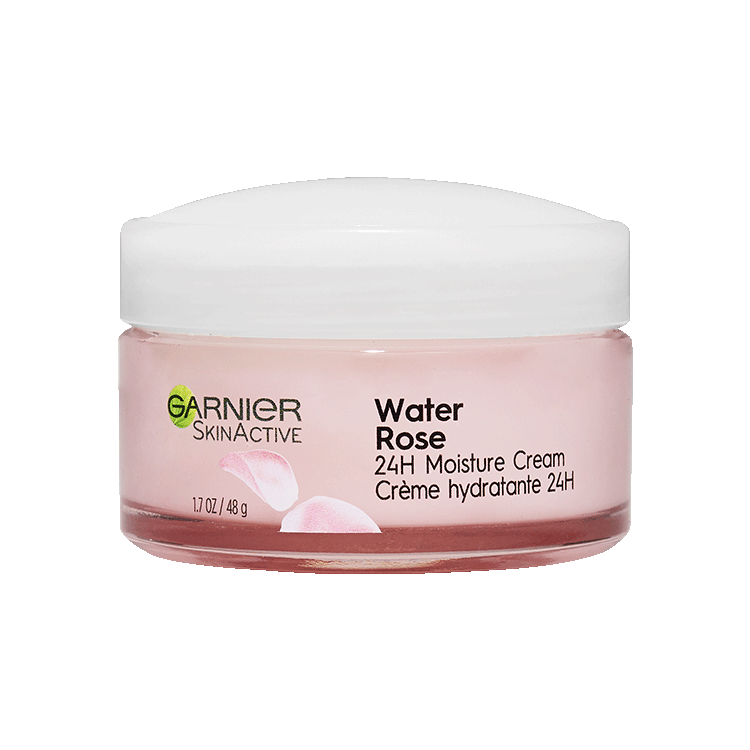 Garnier SkinActive
Water Rose 24H Moisture Cream
For Normal to Dry Skin
Refresh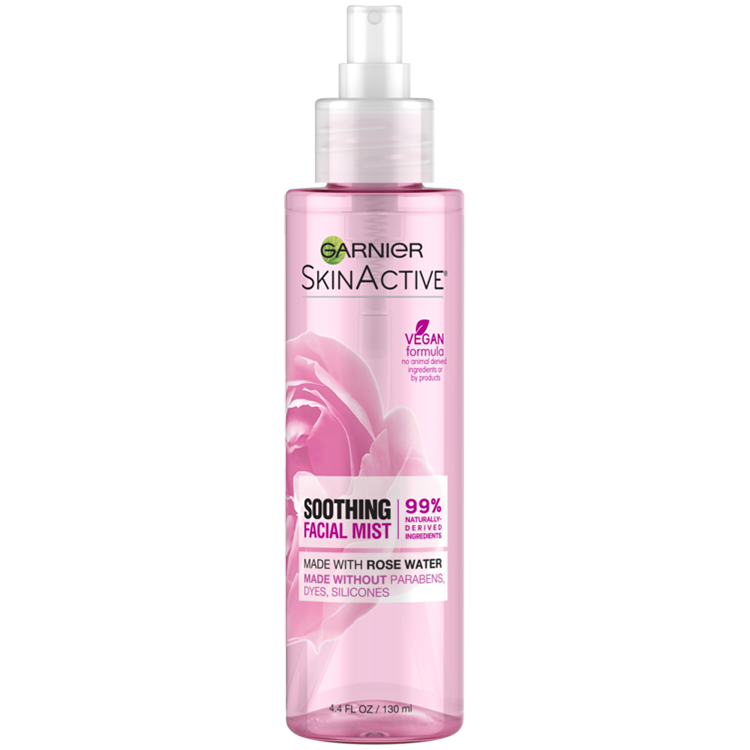 Garnier SkinActive
Soothing Facial Mist with Rose Water
Facial Mist
Rated

5

out of

5
by
mani_ma_75jp4
from
Very nice scent
I recently got this Water Rose 24 hour Moisture Cream from Garnier SkinActive. It keeps my skin moisturized through out the day. I love the scent of this cream, It has subtle yet very nice scent. A small amount will be enough to cover large part of my skin. I felt like my skin is oily if I apply too much. I already used Garnier products before and so, I already have a good impression on the brand and its products. This moisturizing cream also says the same. I am Loving it and I do not have any complaints so far. And yes, I already recommended this product to my friends, family and colleagues.
Date published: 2019-11-11
Rated

5

out of

5
by
jennifer_ca_79db2
from
LOVE IT
Absolutely love this!!! Moisturizes very well and does not leave a greasy feel. Smells amazing also!!! Will definitely buy again
Date published: 2019-11-11
Rated

5

out of

5
by
melissa_ky_9zbmz
from
Awesome product
Garnier SkinActive Water Rose 24H Moisture Cream keeps my very dry skin hydrated all day. Having extremely dry skin is a battle but this moisturizer makes that battle alot easier. It leaves the skin feeling plump and hydrated and sinks into the skin so it doesn't leave a slimy film after application. Would definitely recommend it. I received this product free for review from Pinchme.
Date published: 2019-11-10
Rated

5

out of

5
by
amanda_ca_9mxrd
from
Amazing!!!
I have been obsessed with this Water Rose 24Hr. Moisture Cream!!! It makes my face so smooth and hydrated all day and night. I also really enjoy the scent of it. This has to be one of Garnier's best products. I highly recommend it.
Date published: 2019-11-10
Rated

4

out of

5
by
deanna_de_6jh28
from
GARNIER SKINACTIVE WATER ROSE 24H MOISTURE CREAM
I received GARNIER SKINACTIVE WATER ROSE 24H MOISTURE CREAM free from PinchME. I've never tried any products from the Garnier line, so I was excited to try this cream. It has an enjoyable rose smell, not overpowering at all. The texture is silky and lightweight. I have combination skin, but it didn't leave my skin feeling overly oily/greasy, which was very important to me. The reason for the 4 stars is that I'd like to have an option for combination/oily skin, however, Garnier created a well rounded cream for all skin types. Well done!
Date published: 2019-11-10
Rated

5

out of

5
by
liz_nv_6y4ss
from
Great lightweight moisturizer
This product smells great and is very cooling on the skin. Since it is a gel moisturizer, it's very lightweight as well.
Date published: 2019-11-10
Rated

5

out of

5
by
eme_ny_6vxrf
from
Amazing
This cream is so light and smells so fresh dries very fast and leaves skin so soft all day
Date published: 2019-11-09
Rated

3

out of

5
by
patricia_il_4npgd
from
Not for me
This did nothing for me the scent isn't good and the texture
Date published: 2019-11-09