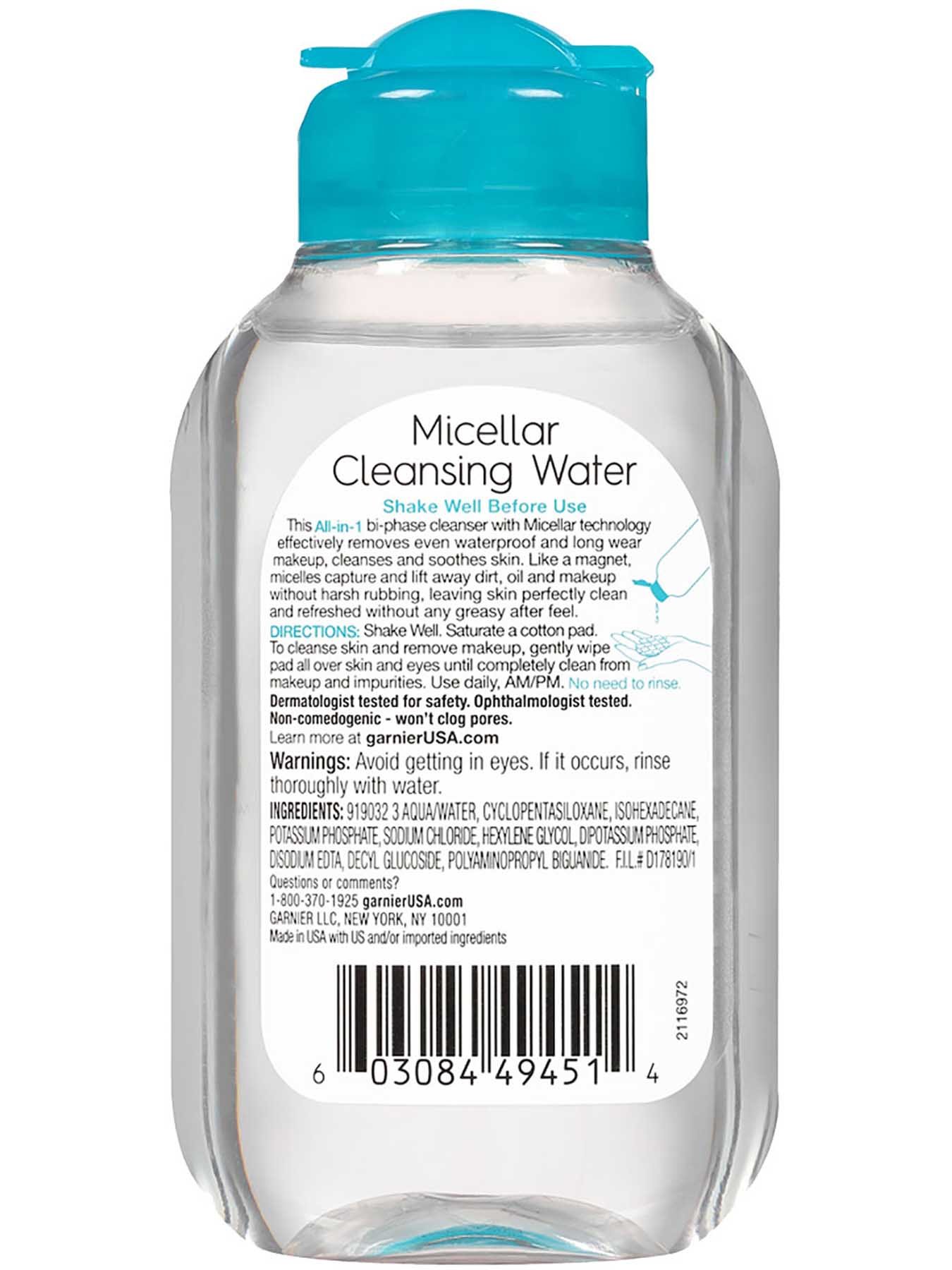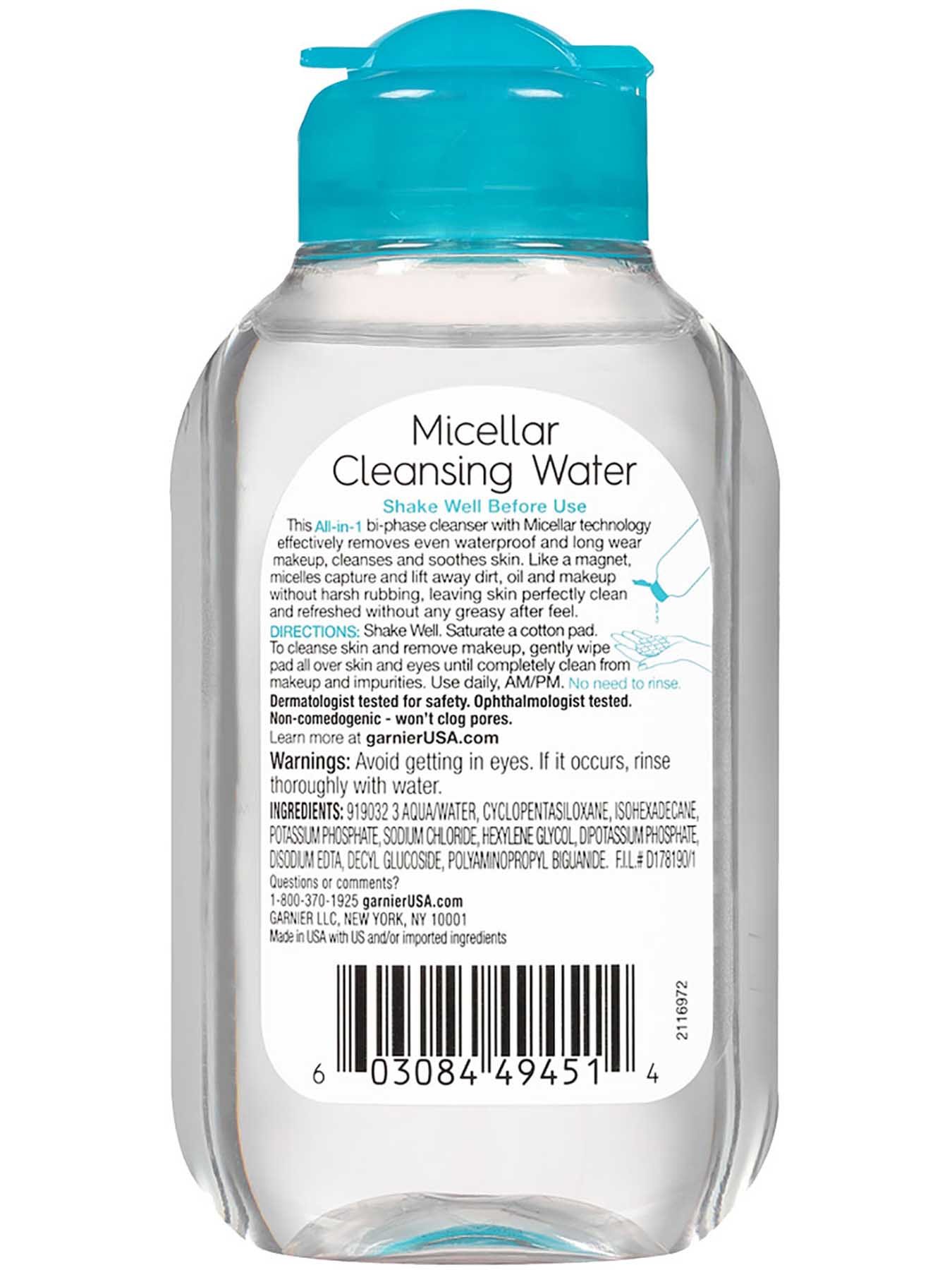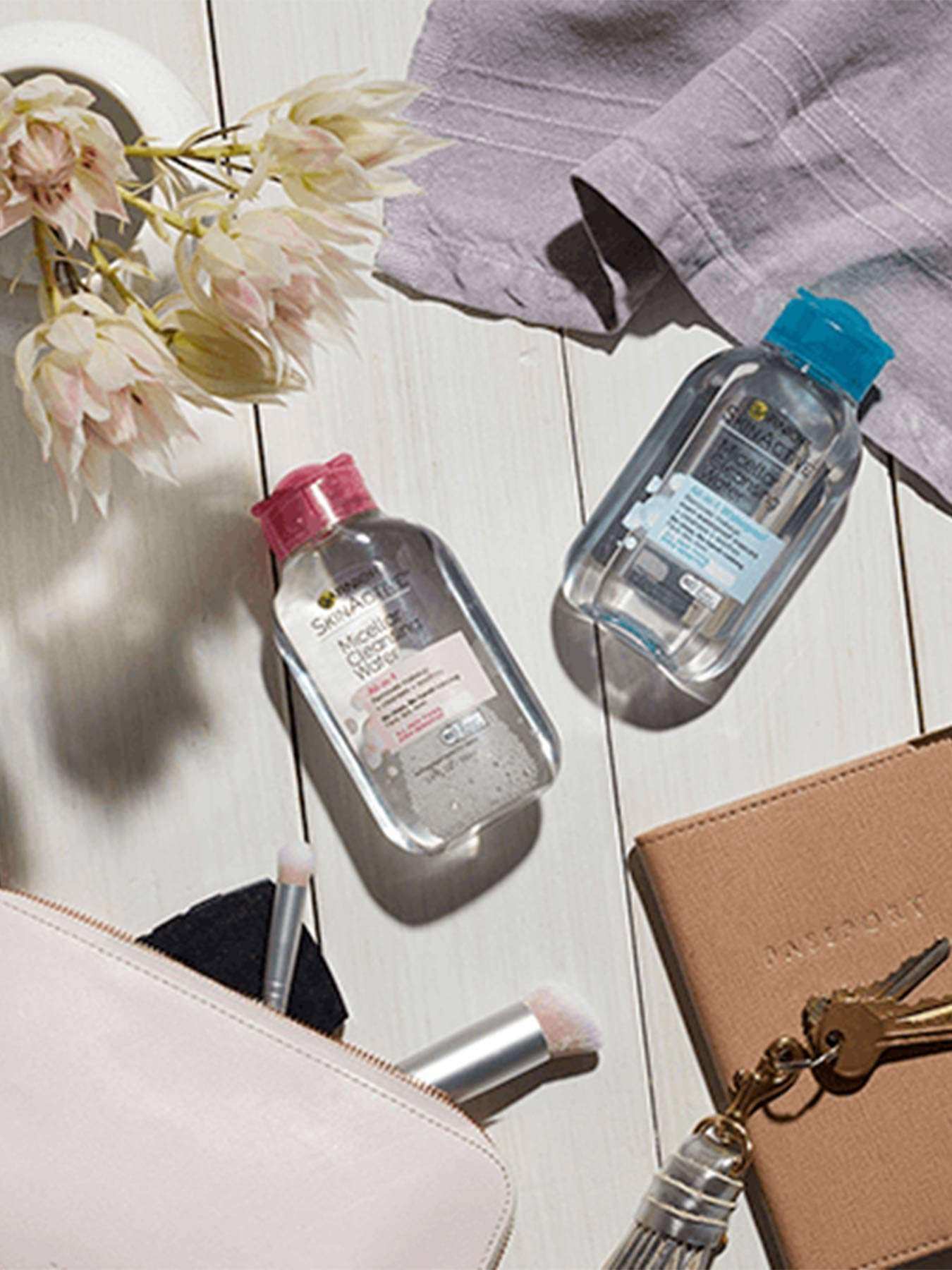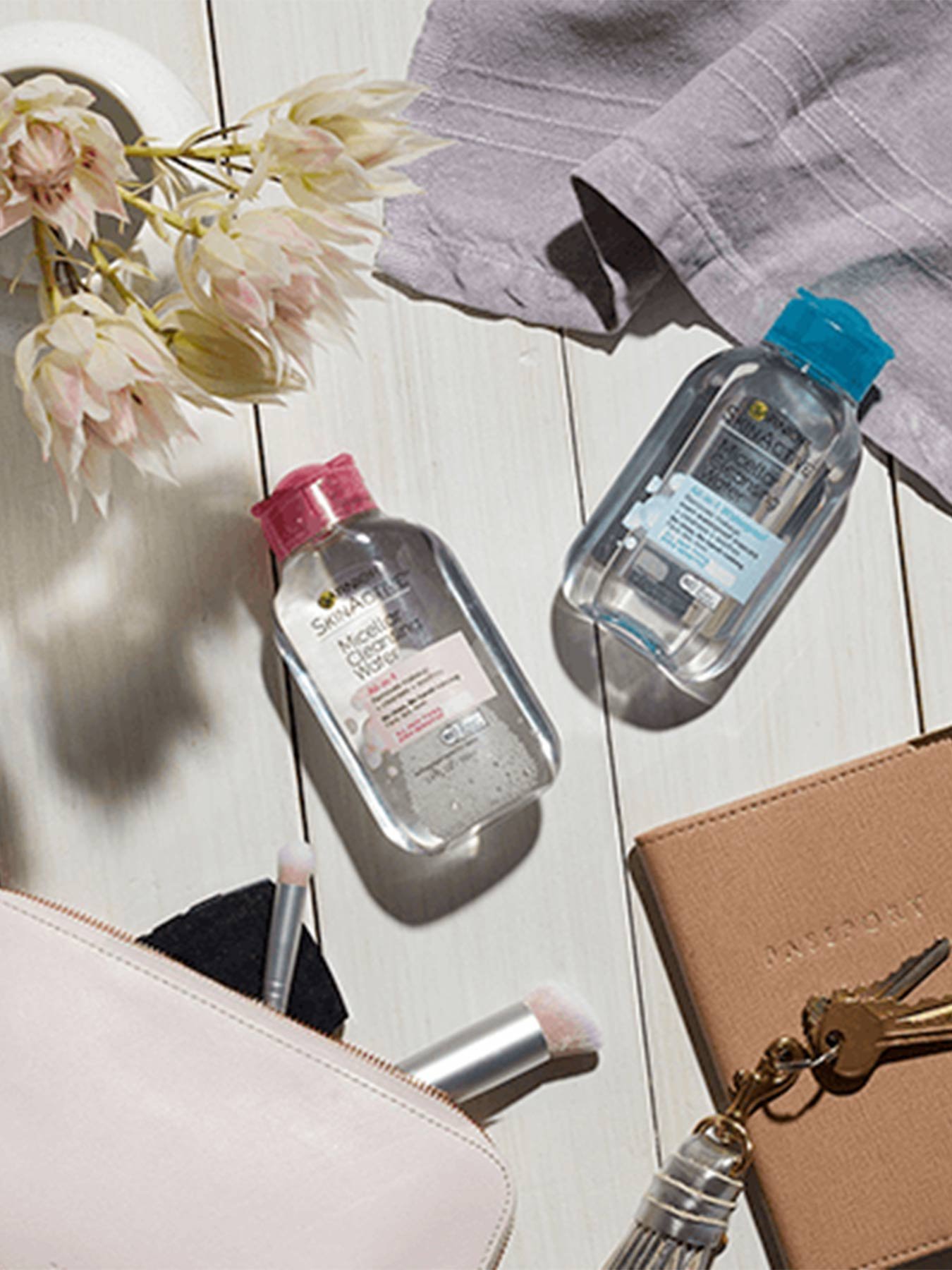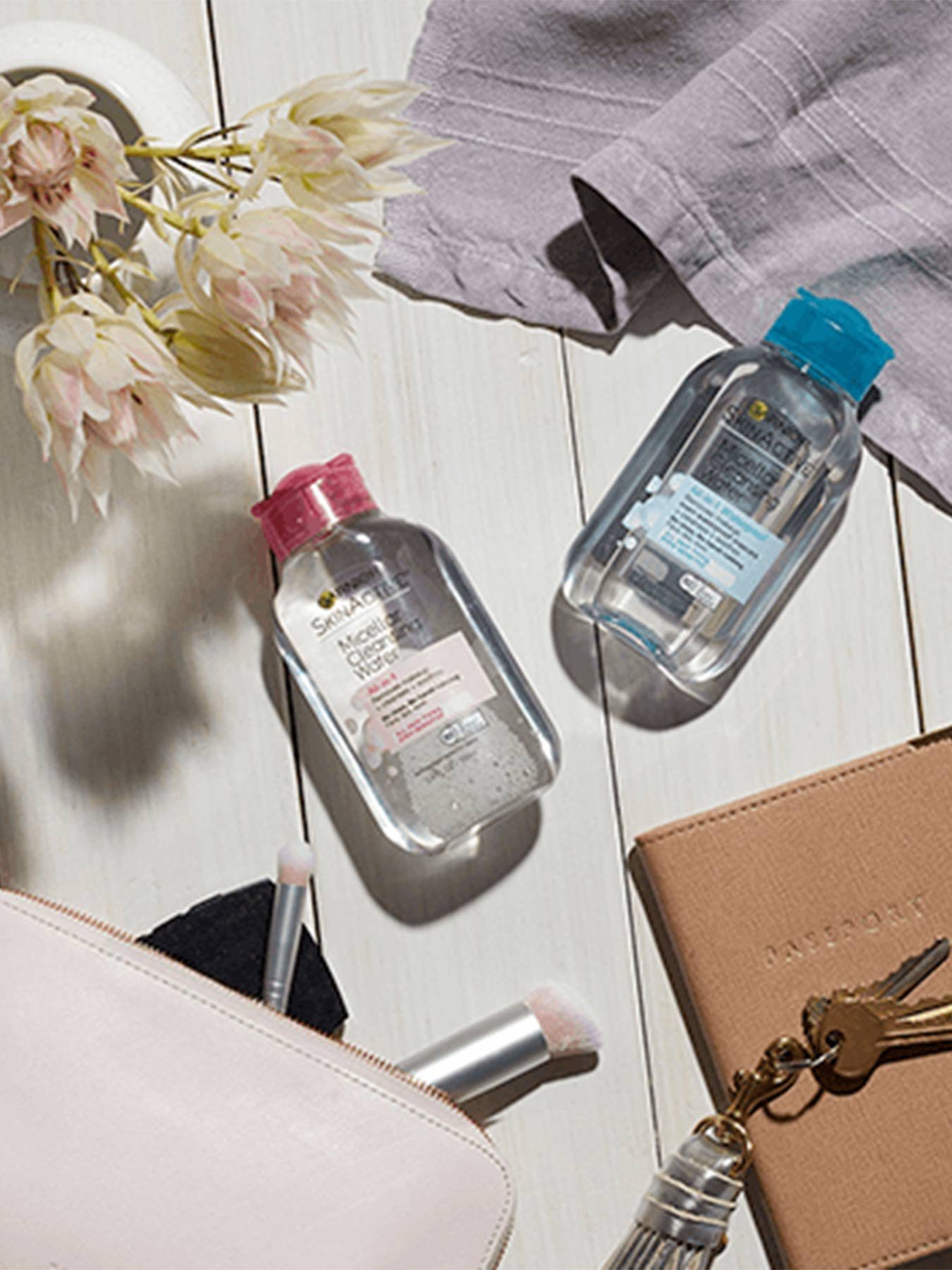 Garnier SkinActive
Micellar Cleansing Water Waterproof Travel Size
$3.99 MSRP
All-in-1 Cleanser & Makeup Remover. Cleanses + removes even waterproof makeup + refreshes. No rinse, no harsh rubbing. For face, lips, and eyes.
PRODUCT INFORMATION:
This all-in-1 bi-phase cleanser is surprisingly powerful yet gentle to skin. It is specially formulated to effectively cleanse, remove even waterproof/longwear makeup, and refresh. Like a magnet, micelles capture and lift away dirt, oil and makeup without harsh rubbing, leaving skin perfectly clean and refreshed without over-drying.
How To Use:
Shake Well

TO REMOVE EYE MAKEUP:
Hold pad over closed eyes for a few seconds, then gently wipe without harsh rubbing.

TO CLEAN SKIN & REMOVE FACE MAKEUP:
Gently wipe all over until skin is completely clean from makeup and impurities. Use daily, AM/PM. No need to rinse.
Ingredients:
AQUA/WATER, CYCLOPENTASILOXANE, ISOHEXADECANE, POTASSIUM PHOSPHATE, SODIUM CHLORIDE, HEXYLENE GLYCOL, DIPOTASSIUM PHOSPHATE, DISODIUM EDTA, DECYL GLUCOSIDE, POLYAMINOPROPYL BIGUANIDE. F.I.L.# D178190/1
Round Out Your Cleansing Routine
Cleanse
Garnier SkinActive
Micellar Cleansing Water All-in-1 Waterproof
All Skin Types, Even Sensitive
Moisturize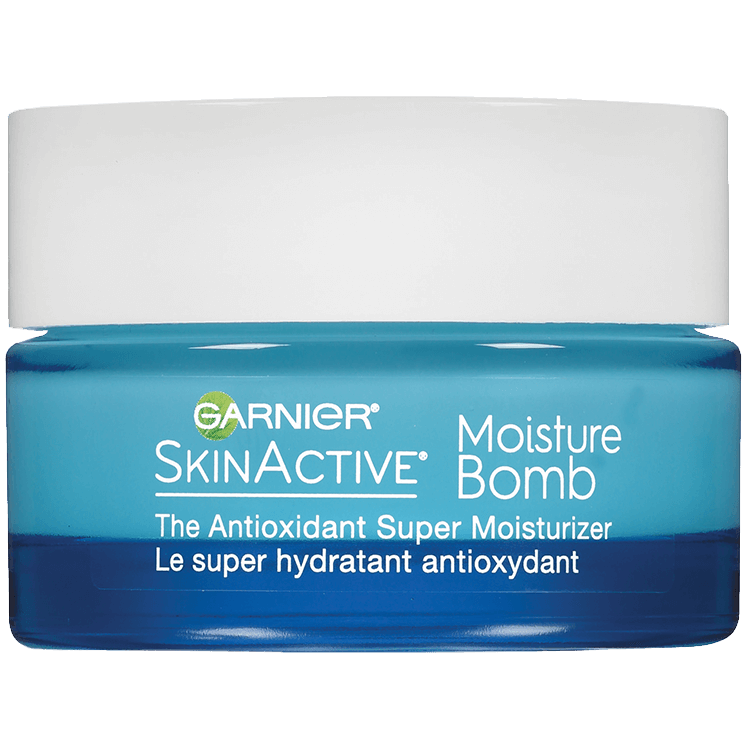 Garnier SkinActive
Moisture Bomb The Antioxidant Super Moisturizer
Antioxidant Daily Moisturizer
Treat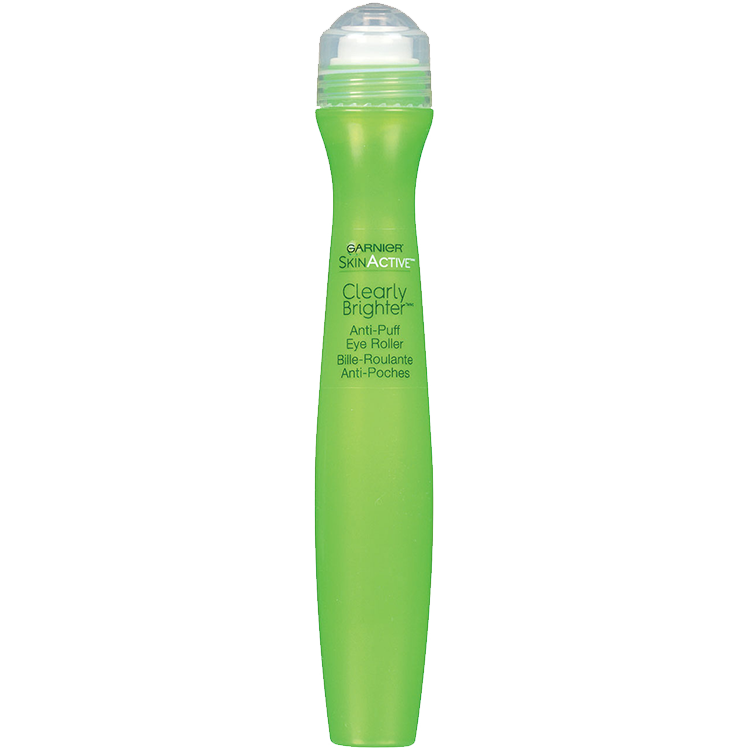 Garnier SkinActive
Clearly Brighter Anti-Puff Eye Roller
Under-Eye Puffiness Reducer
Refresh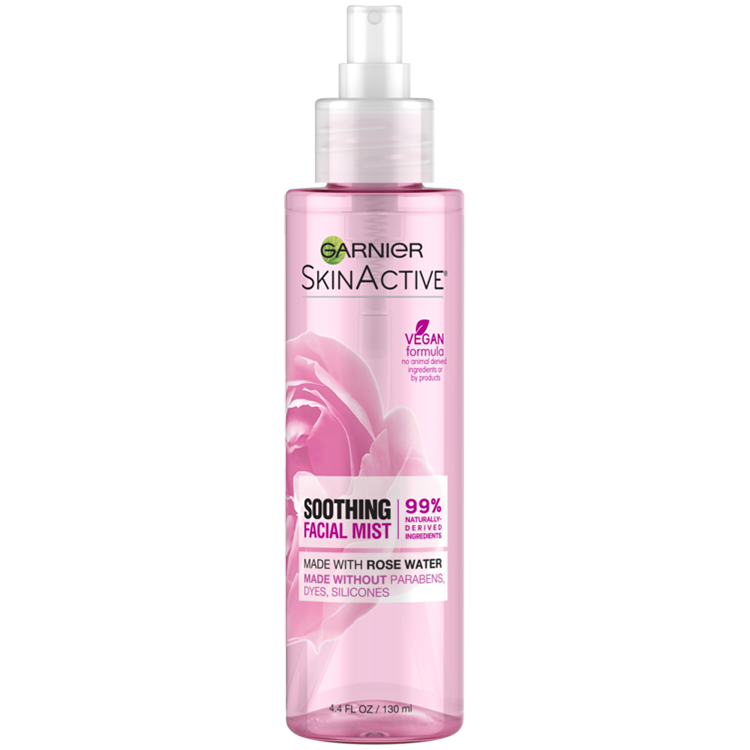 Garnier SkinActive
Soothing Facial Mist with Rose Water
Facial Mist
No Hidden Nasties.
Specially formulated with no oil, sulfates, fragrance, parabens, or alcohol - it's all in the micelles that work like magnets to gently lift away excess dirt, oil, and makeup. Perfect for all skin types, even sensitive so you can enjoy a clean complexion with no harsh rubbing or rinsing.
Rated

4

out of

5
by
member565381
from
Great for taking off my makeup or drift at the end of the day. It is a little oily in my opinion but I wash my face afterwards so its no big deal!
Date published: 2019-12-11
Rated

4

out of

5
by
macksandness_
from
Love this product because it removes waterproof makeup so easily & without hassle! The packaging could be improved.
Date published: 2019-12-11
Rated

5

out of

5
by
michaelab5d11
from
This is a great and affordable price for a water proof removing micellar water. I like the way it feels on my skin and leaves it clean instead of oily. This product met my expectations and then some. I would recommend this product.
Date published: 2019-12-10
Rated

3

out of

5
by
katlyneb
from
I personally love this micellar water. It removes dirt makeup and leaves skin feeling and smelling amazing for a great price. I love the different types they have for every skin type and it is east to find since it is a drugstore product. Always recomend
Date published: 2019-12-10
Rated

4

out of

5
by
amberc98
from
Removes things very well but sometimes my skin is extra sensitive and it will sting a little.
Date published: 2019-12-10
Rated

5

out of

5
by
brassandbeauty8
from
This product SAVED my skin!!! I had very horrible cystic and hormonal acne that I was getting to a point of feeling there wasn't anything that would help it. I tried proactive and so many other acne products and then stumbled across this product. Within 2-3 weeks my skin had cleared up almost completely and I have been a consistent customer since! I am so grateful for this product!!!!
Date published: 2019-12-09
Rated

5

out of

5
by
ayoshay
from
The first time I used it, it made my skin feel so soft and lovely compared to just my moisturizer alone. It has a neutral scent and is simple to use-- you just put some on a cotton ball or pad and wipe your skin down, and that's it. It really does take off eye makeup well without burning your eyes or smearing it everywhere. And it's very gentle and soothing compared to almost every other cleanser/makeup remover I've ever used. I used it every day for a couple of weeks and my skin feels so much better than before.
Date published: 2019-12-09
Rated

5

out of

5
by
laurenc62
from
HOLY GRAIL OF CLEANSER/MAKEUP REMOVAL. Sometimes I get lazy with removing my makeup. This product allows me to remove make up and cleanse my face with one product. It easily removes stubborn and waterproof makeup
Date published: 2019-12-09