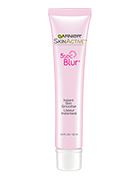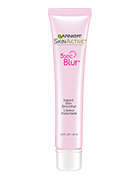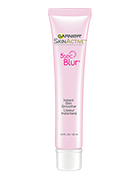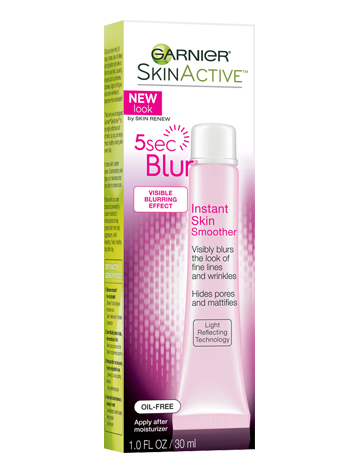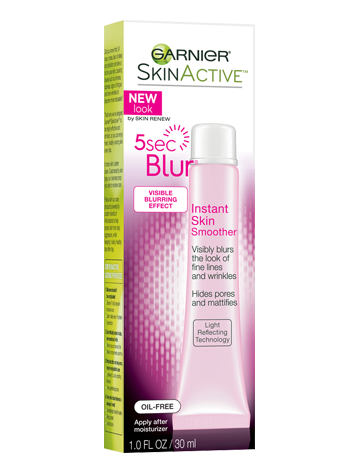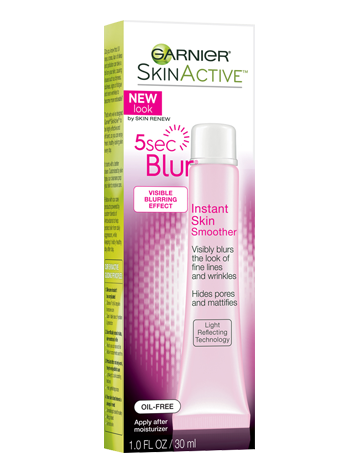 Garnier SkinActive
5 Second Blur Instant Smoother
you have added this item to your cart.
View Cart
PRODUCT INFORMATION:
We no longer offer this product, we have something even better to meet your needs. Find it here.
Younger-looking skin in an instant? It's possible with 5 Sec Blur. This instant skin smoother has an ultra-cushiony texture with light-reflecting particles to instantly blurthe visible signs of aging such as fine lines, wrinkles, and roughness, while hiding pores and mattifying shine. In just 5 seconds, skin is visibly smoother, younger-looking and more radiant
How to use:
Spread a dime size amount of 5 Sec Blur Instant Smoother over entire face. Apply makeup as usual. Before each use, shake tube downward for easier dispensing of product
Ingredients:
Dimethicone, Dimethicone Cross Polymer, Silica, Isododecane, Aluminum Hydroxide, CI 77491/Iron Oxides, CI 77891/Titanium Dioxide, Disodium Stearoyl Glutamate F.I.L. B158823/1, 695771 15.
Related Products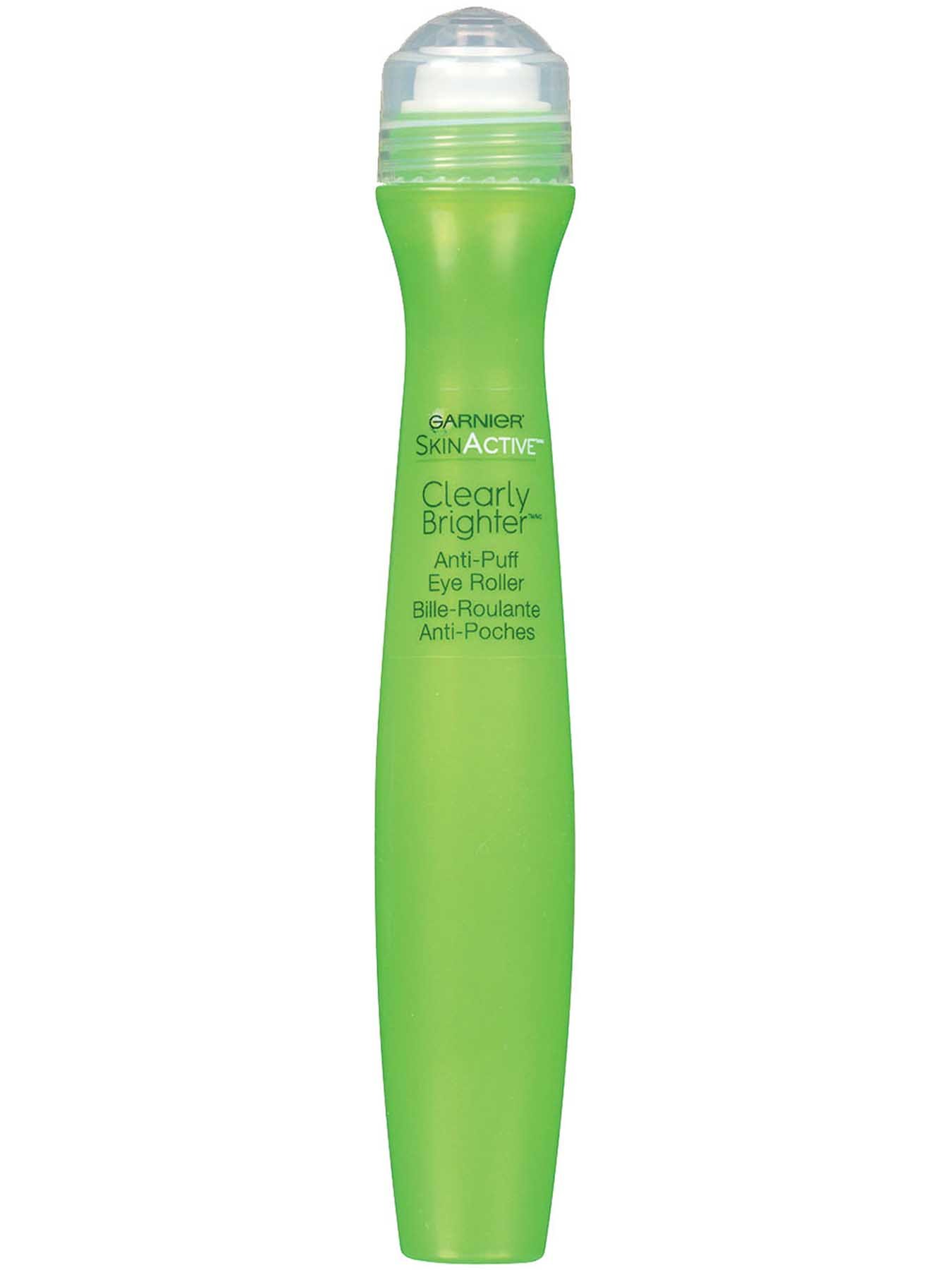 Garnier SkinActive
Clearly Brighter Anti-Puff Eye Roller
Under-Eye Puffiness Reducer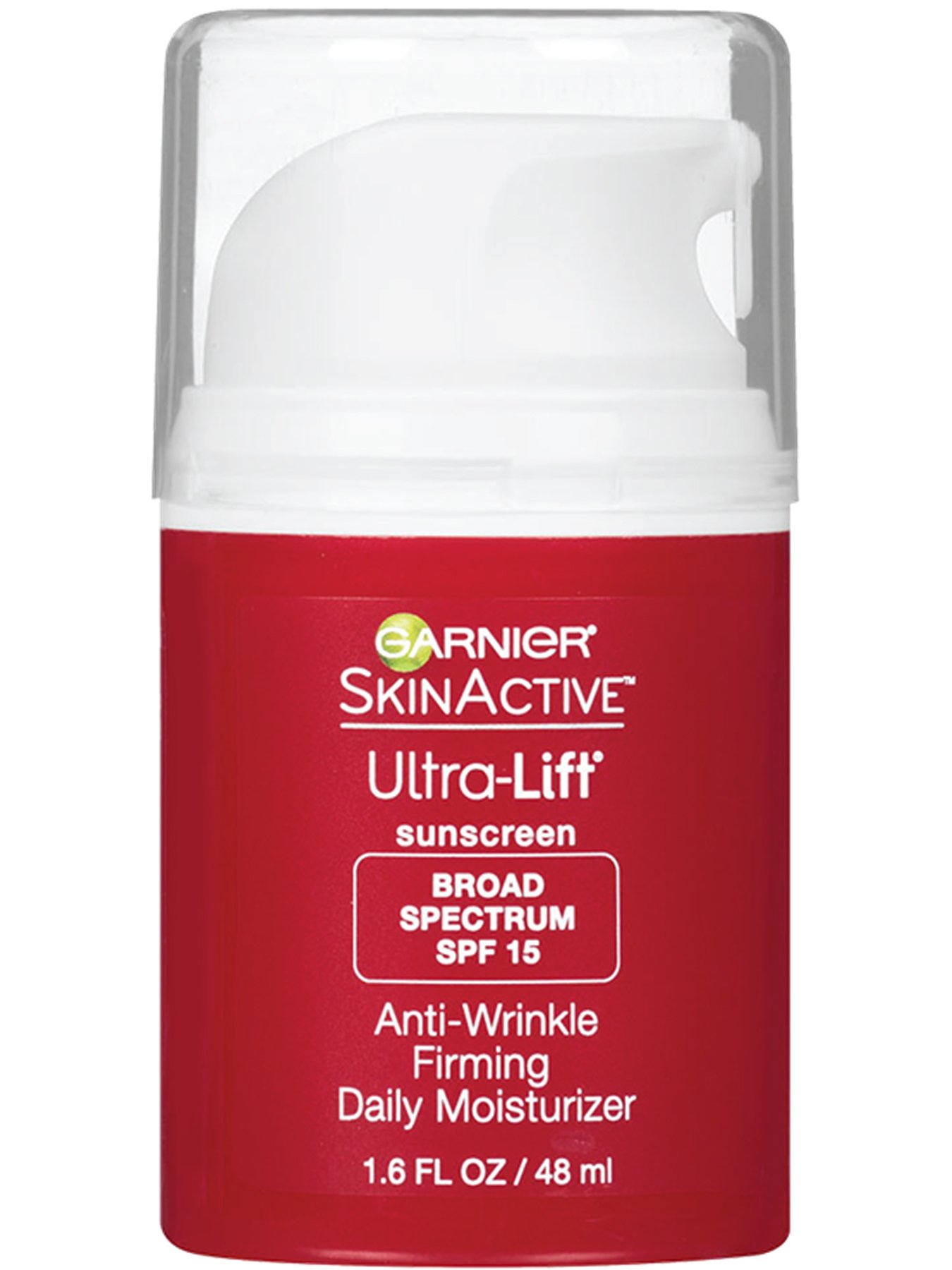 Garnier SkinActive
Ultra-Lift Anti-Wrinkle Firming Moisturizer
Firming Moisturizer with SPF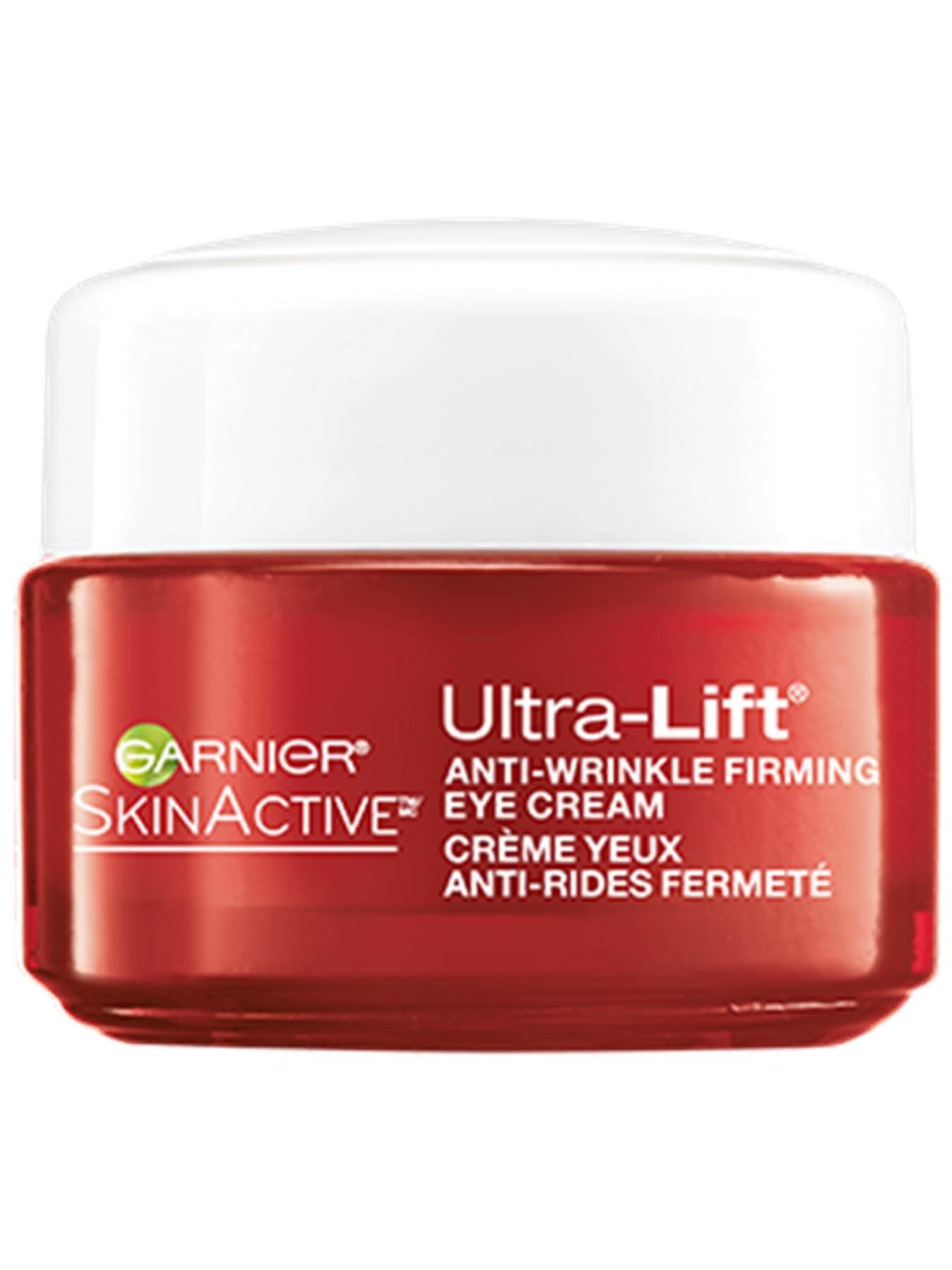 Garnier SkinActive
Ultra-Lift Anti-Wrinkle Eye Cream
Anti-Wrinkle Eye Cream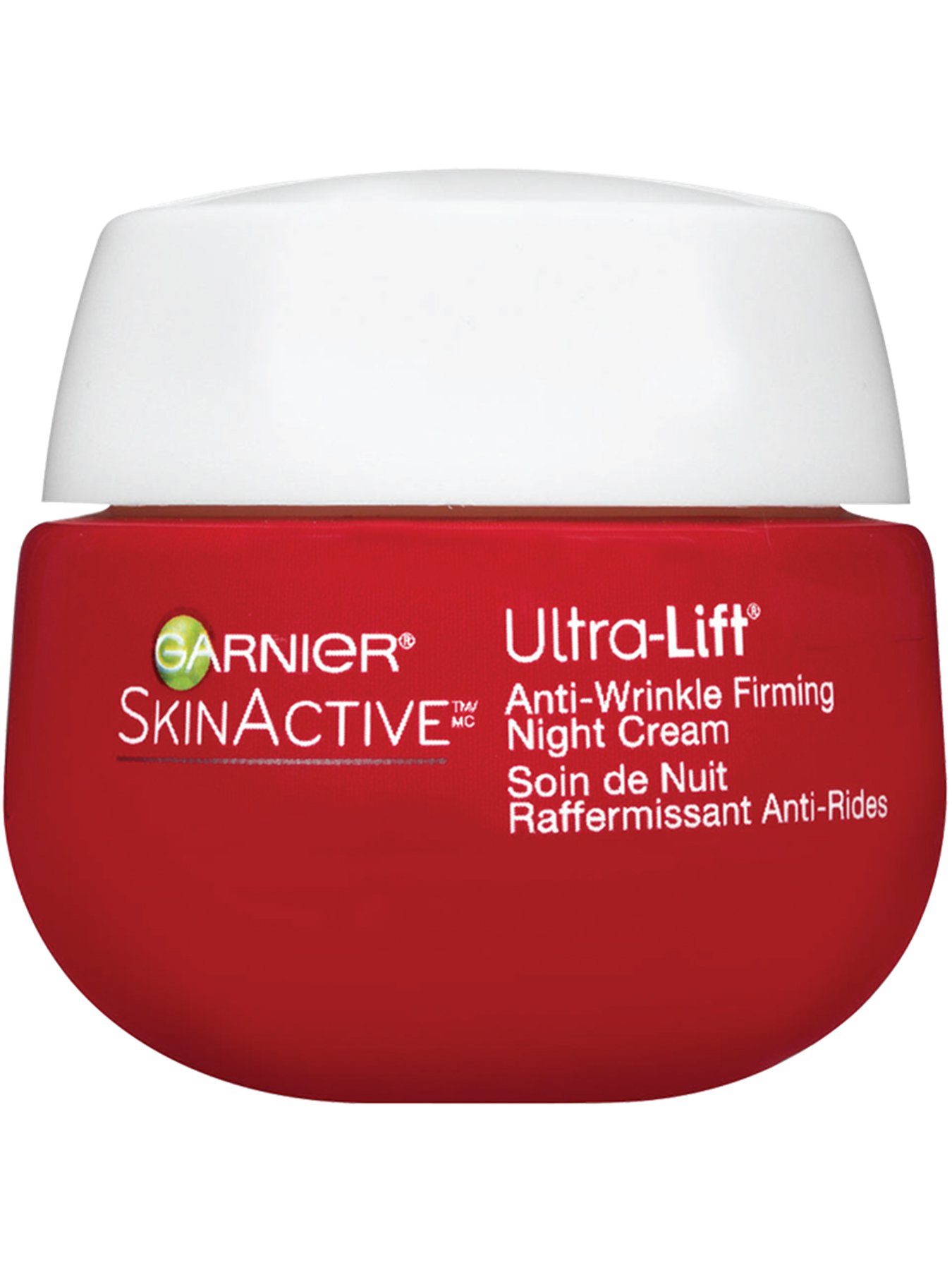 Garnier SkinActive
Ultra-Lift Anti-Wrinkle Night Cream
Anti-Wrinkle Night Cream
Rated

5

out of

5
by
EllyBelly
from
Discontinued
Please Garnier bring this product back!! 5 sec blur has changed my life. I once wouldnt leave my home because of my facial flaws and enlarged pores.. this product was recommended to me and It was amazing. I stepped out of my shell and gained convidence. Now there are no others that work for my skin and i have once again secluded myself. Please make this product available to purchase.
Date published: 2018-07-13
Rated

5

out of

5
by
CloudyMcG
from
Wonderful product!!!
I bought this product for the first time last year, and fell in love in LESS than 5 seconds. It makes my 62 year old face look amazing! I have been looking for a new tube ever since, and haven't been able to find it. Now I know why - it was SUCH a great product - please, please, please consider bringing it back, or at least send me a couple of tubes to make up for it!
Date published: 2018-06-24
Rated

5

out of

5
by
Txgirl45
from
Please bring it back!,
Nothing else works the same! the only thing that I trust on my delicate and dry eye area
Date published: 2018-06-23
Rated

5

out of

5
by
Frosty
from
Amazing product!!! Bring this back!
Sadly, I'm just getting turned on to this product now (June 2018). Ordered this last year and it's been in my bathroom forever. Just took it out and tried in on a whim today. OMG!!! This stuff is wonderful. It smooths out my makeup and my skin looks flawless (and it's not). Went to reorder. It's not available! Why was this discontinued? I use a lot of Garnier products but this is the best. Ever.
Date published: 2018-06-21
Rated

5

out of

5
by
BrendaBfromFlorida
from
Amazing product...please don't discontinue.
WHY WHY WHY would you even think about discontinuing this product? I love it. Every time I use it, my adult daughter tells me how amazing my skin is...so of course, I always use it. It's a great finisher. I'm buying 5 tubes but please rethink your discontinuation of the 5 Second Blur Instant Smoother.
Date published: 2018-06-13
Rated

5

out of

5
by
jj42
from
Bring 5 Sec Blur Back
This product was so amazing it is inconceivable to me why you would discontinue it. The suggested "replacement" is NOT a viable replacement for what this product did. My skin looked so amazing after applying I could go without any foundation!
Date published: 2018-06-10
Rated

5

out of

5
by
Missing Blur
from
I agree with the others BRING IT BACK!!!!!
I loved this product and can't believe it was discontinued. Reading the other reviews it is clear that I'm not alone. Mascara and 5 Second Blur is all I used. I have not found anything that compares. PLEASE PLEASE PLEASE bring it back.
Date published: 2018-06-05
Rated

5

out of

5
by
Wiegs77
from
Bring it back, please!
This was an excellent product and I agree with the other reviewers below--please reconsider discontinuing it! It was great for creating a smooth finish under makeup.
Date published: 2018-05-28