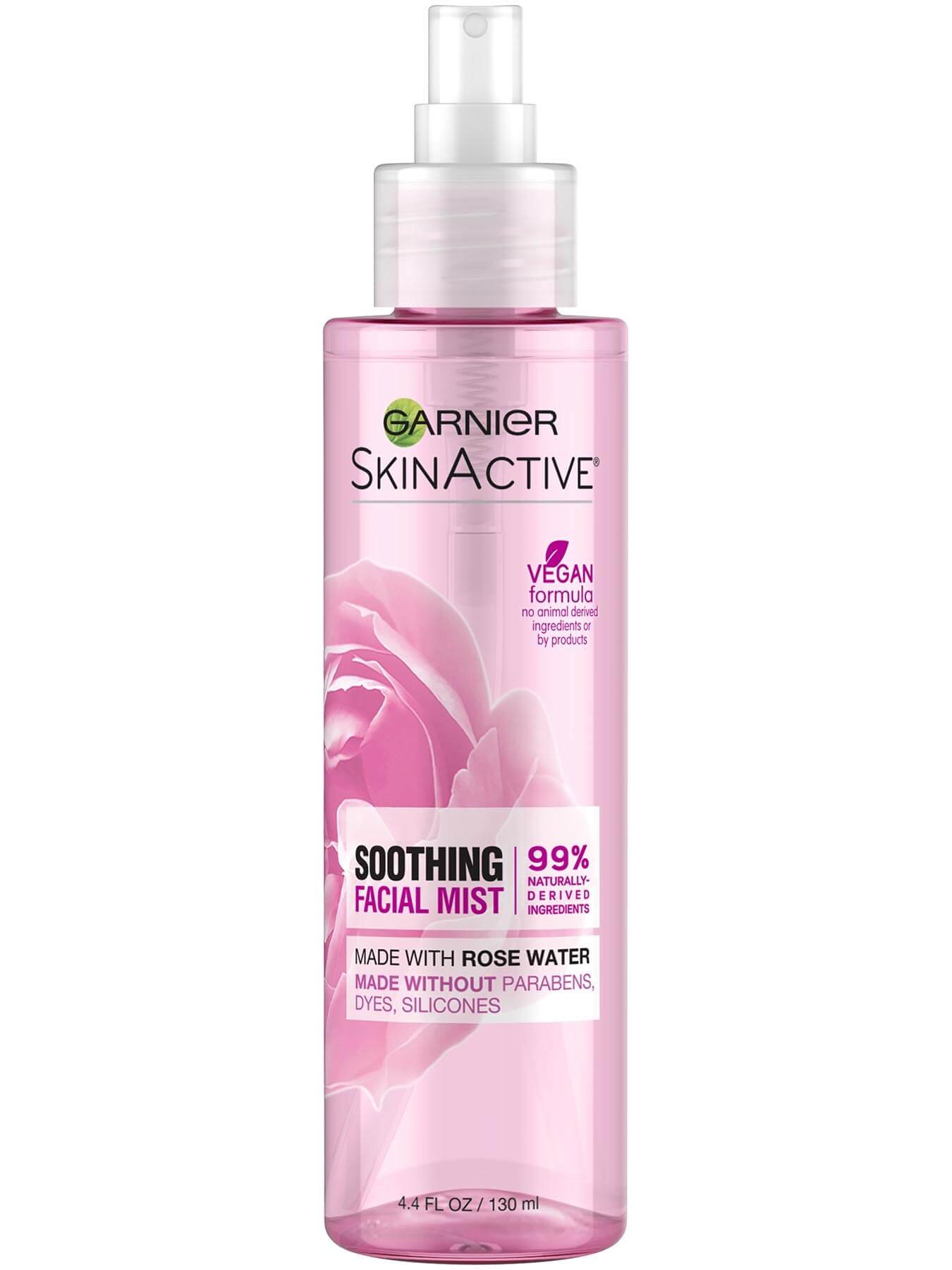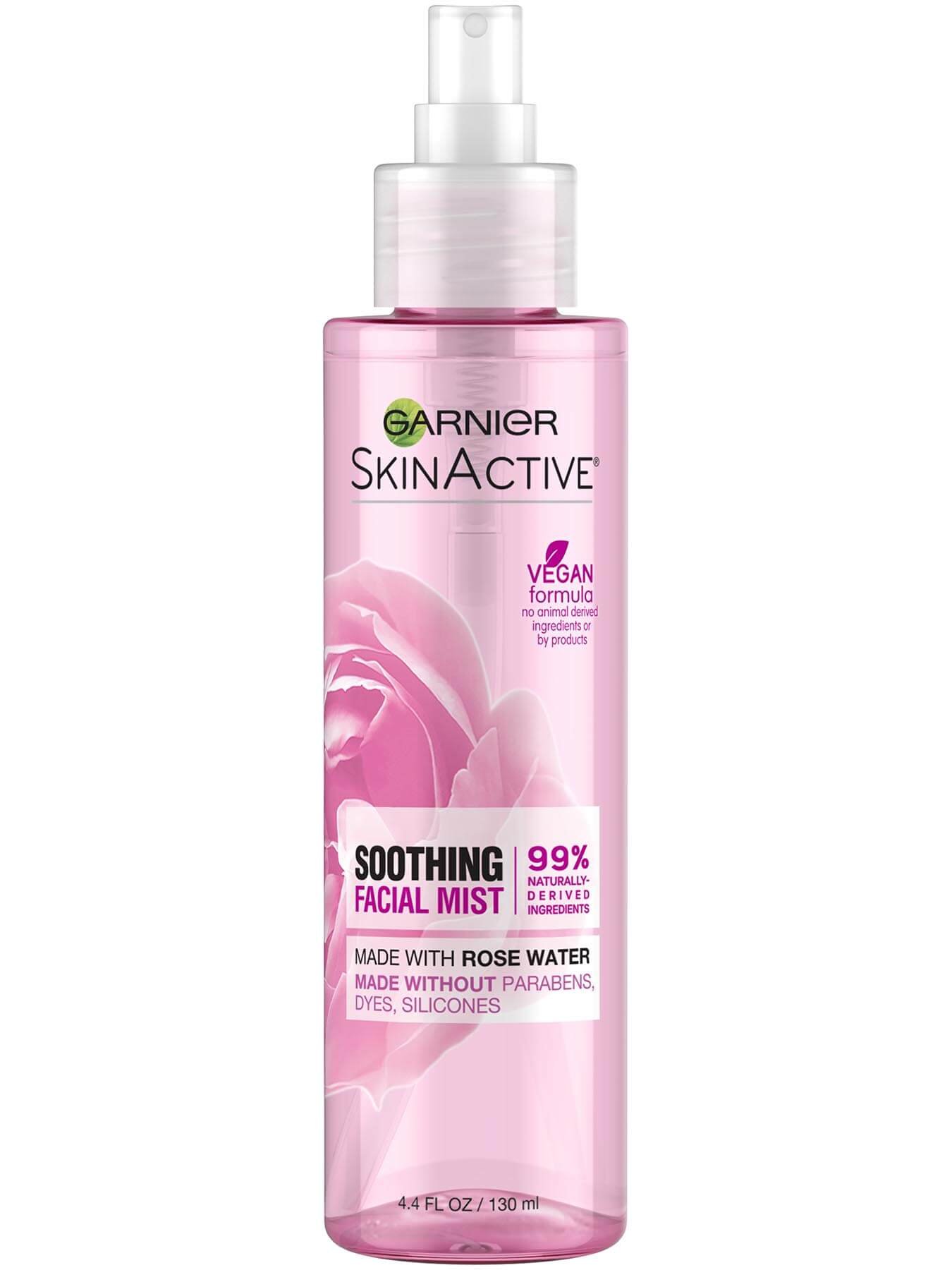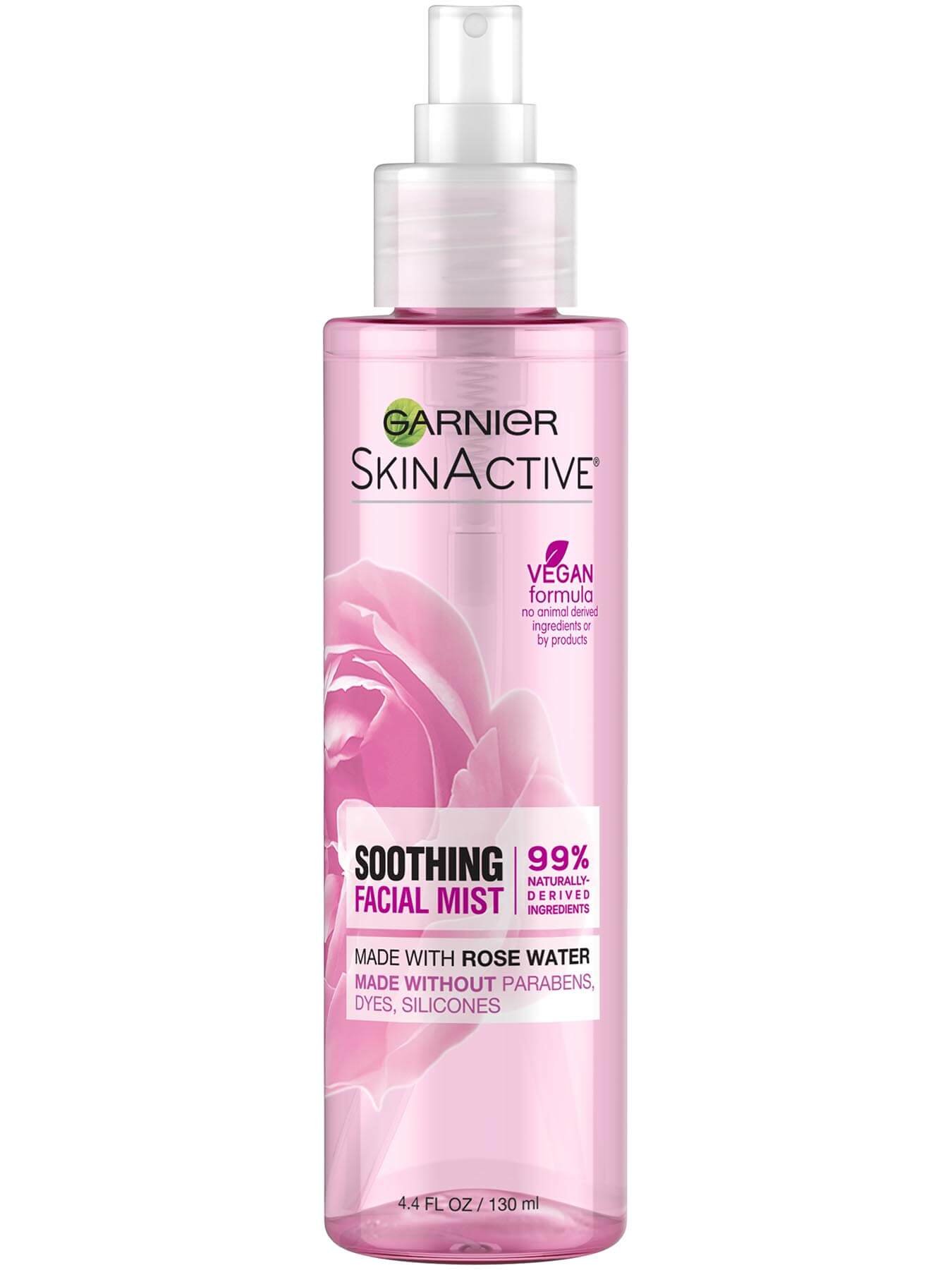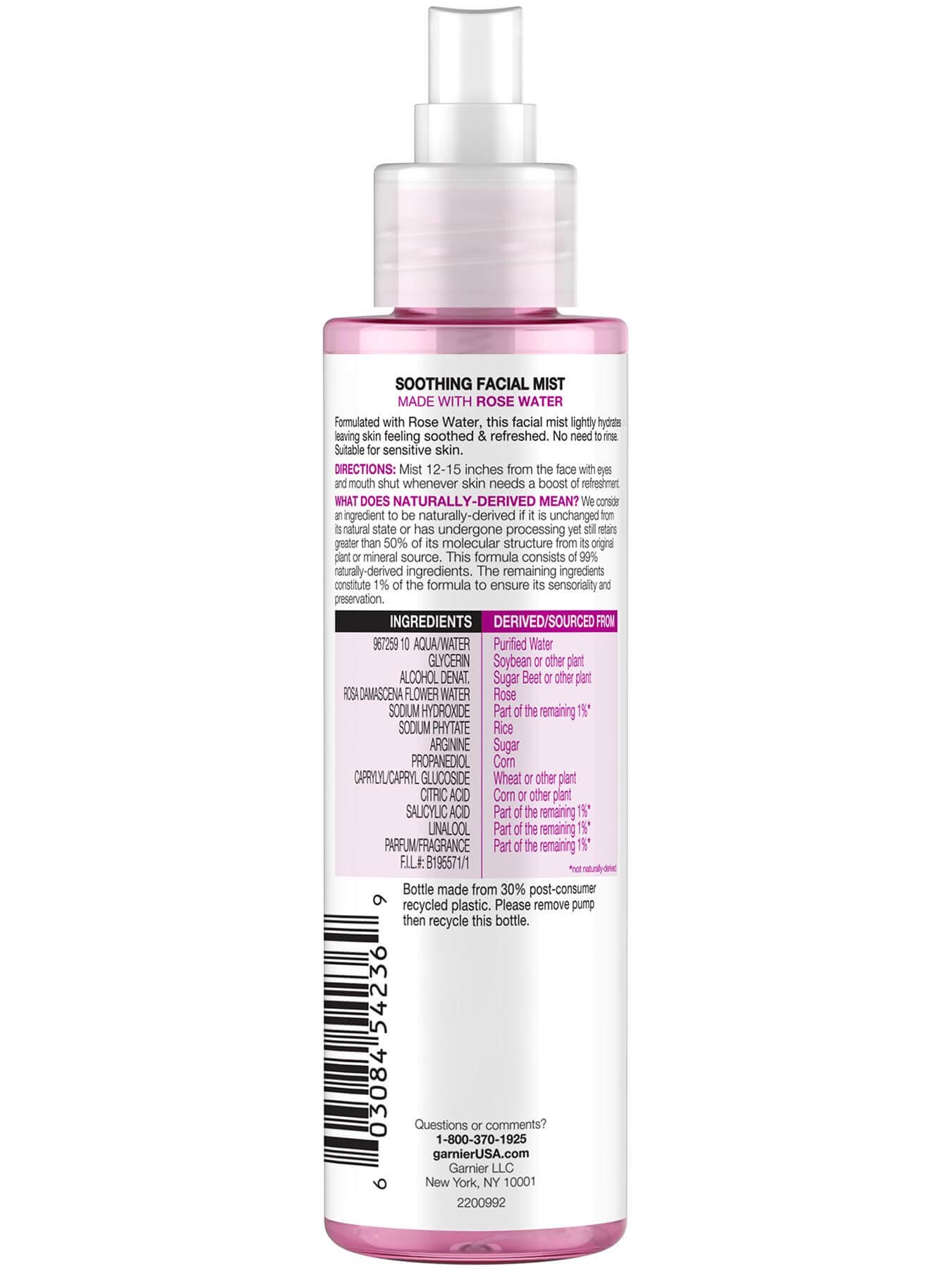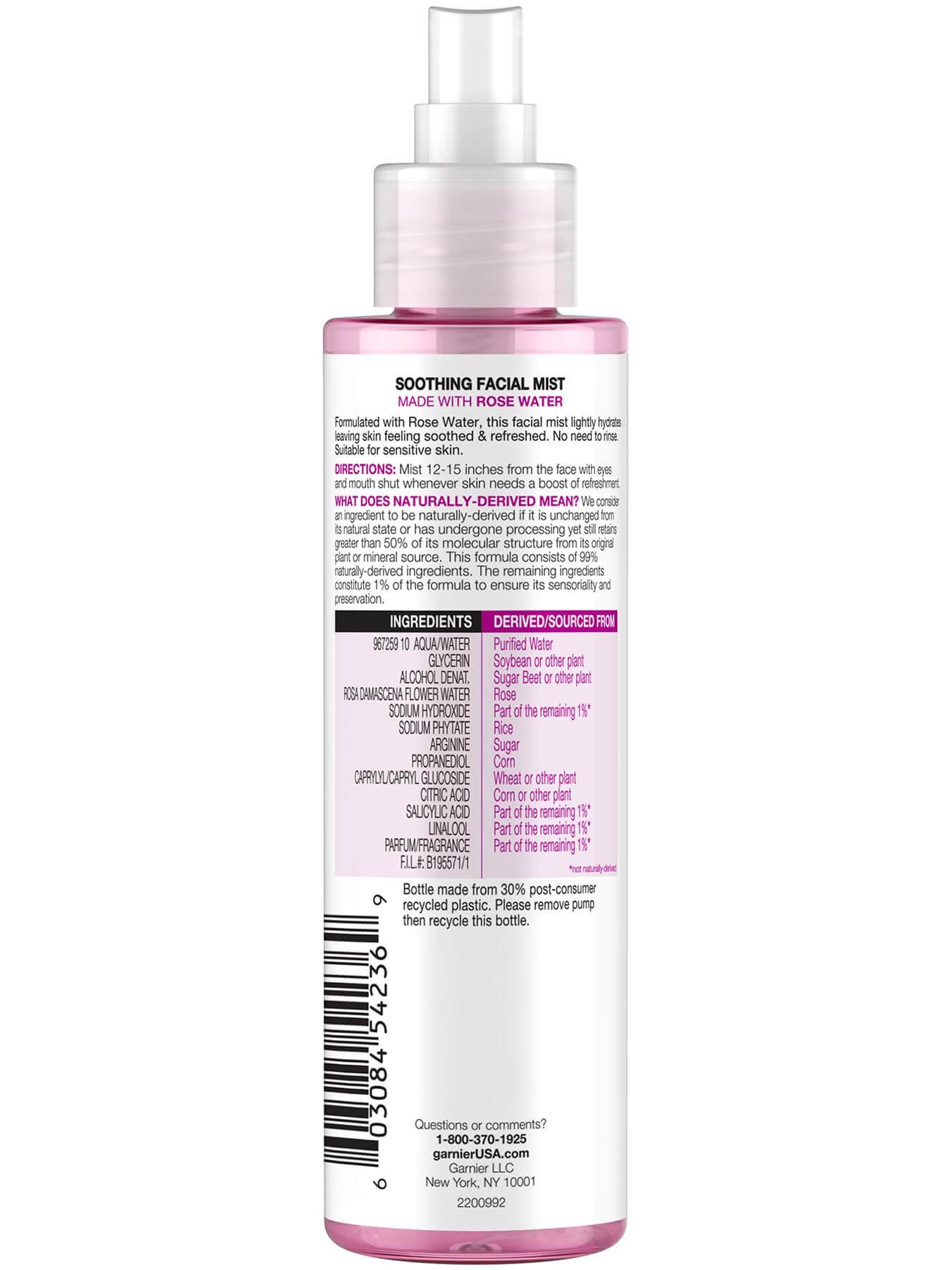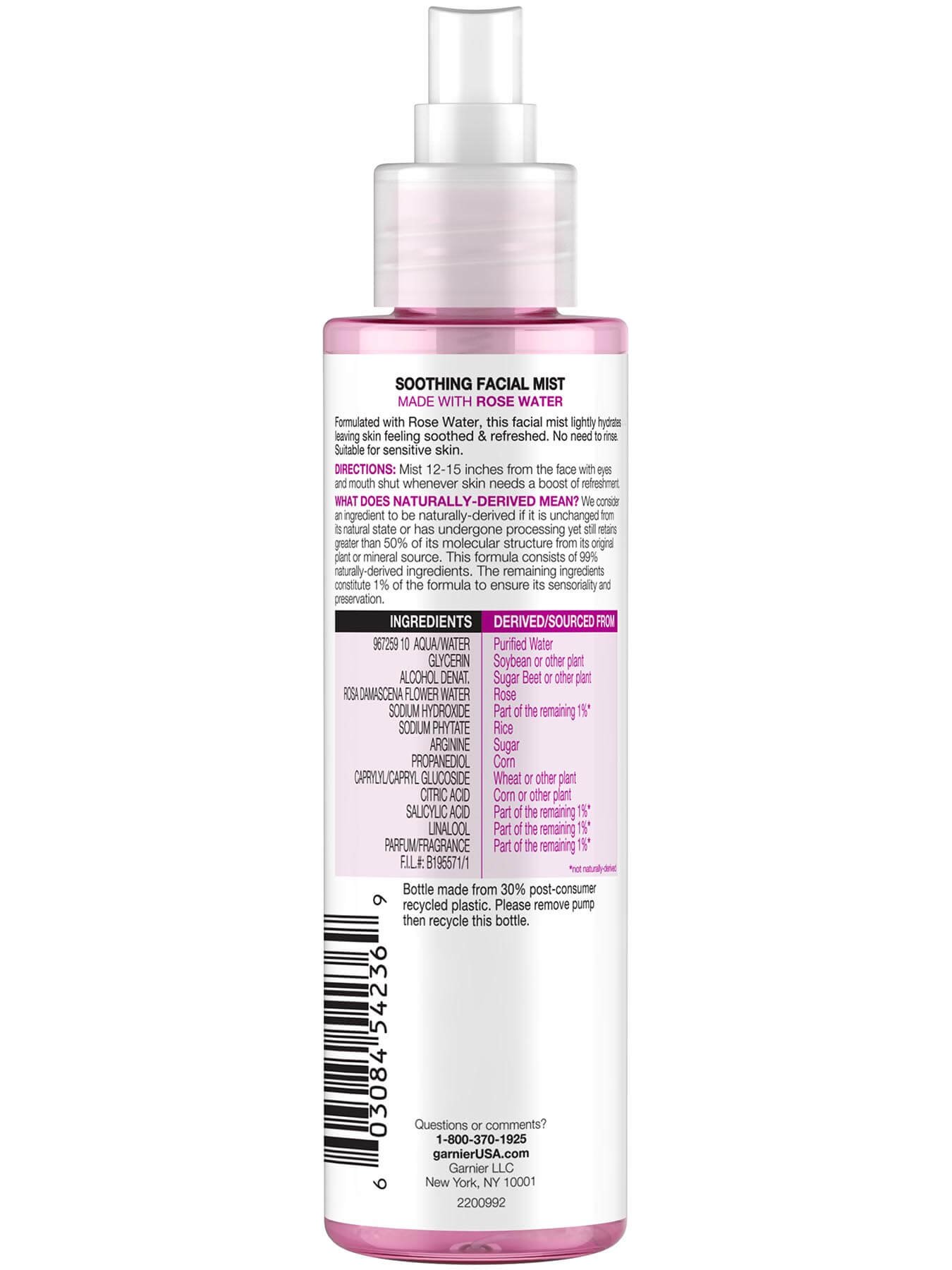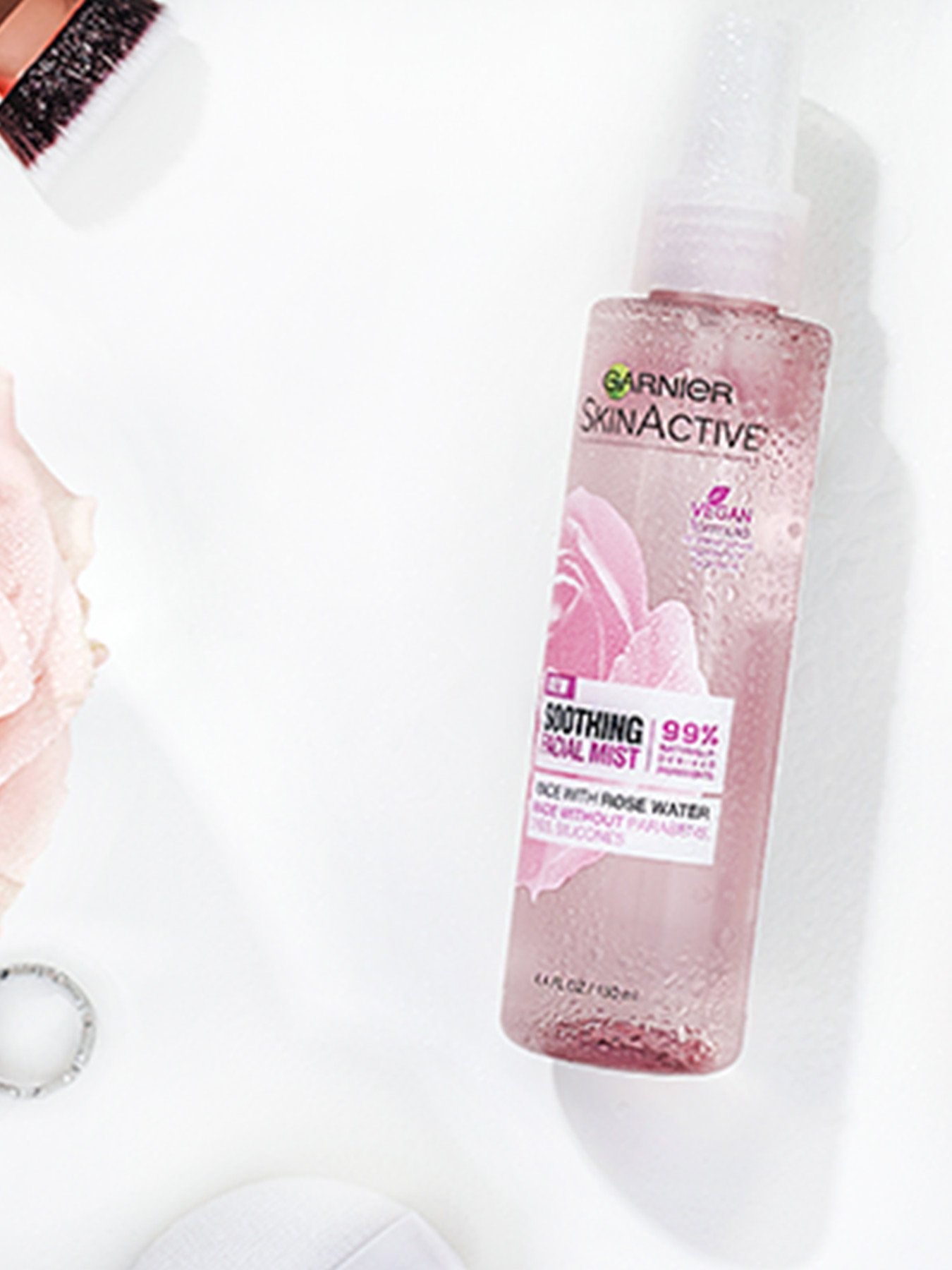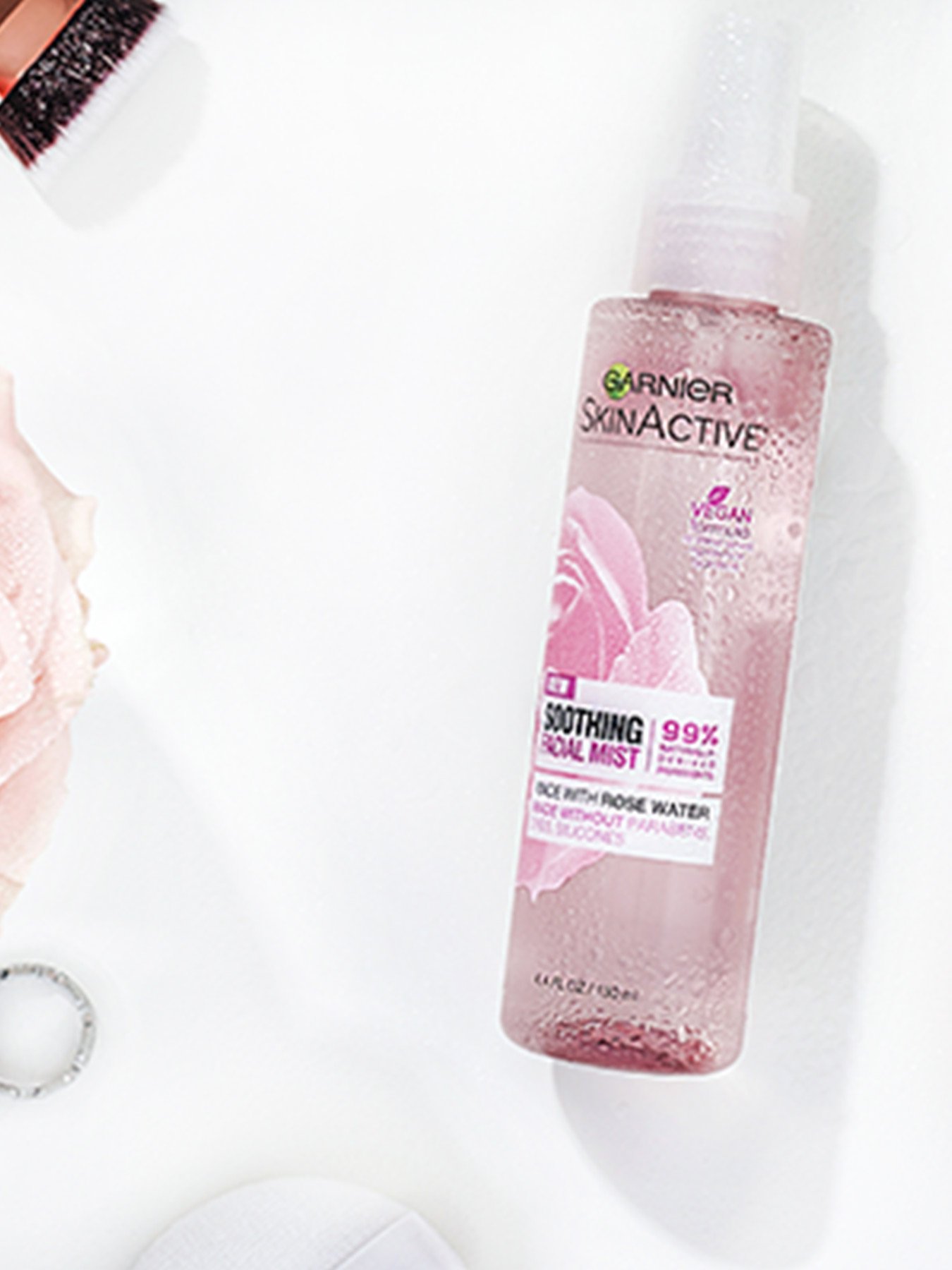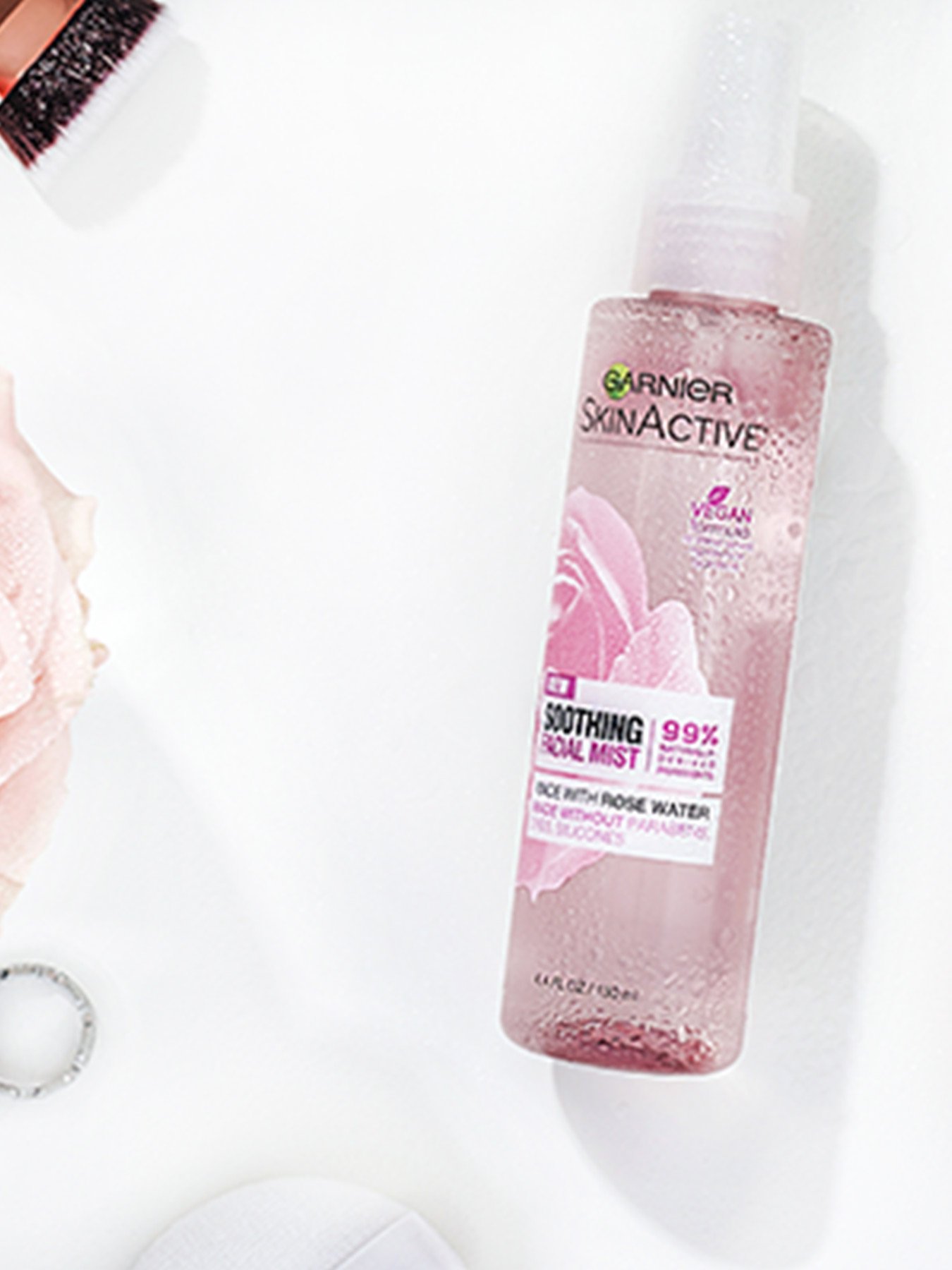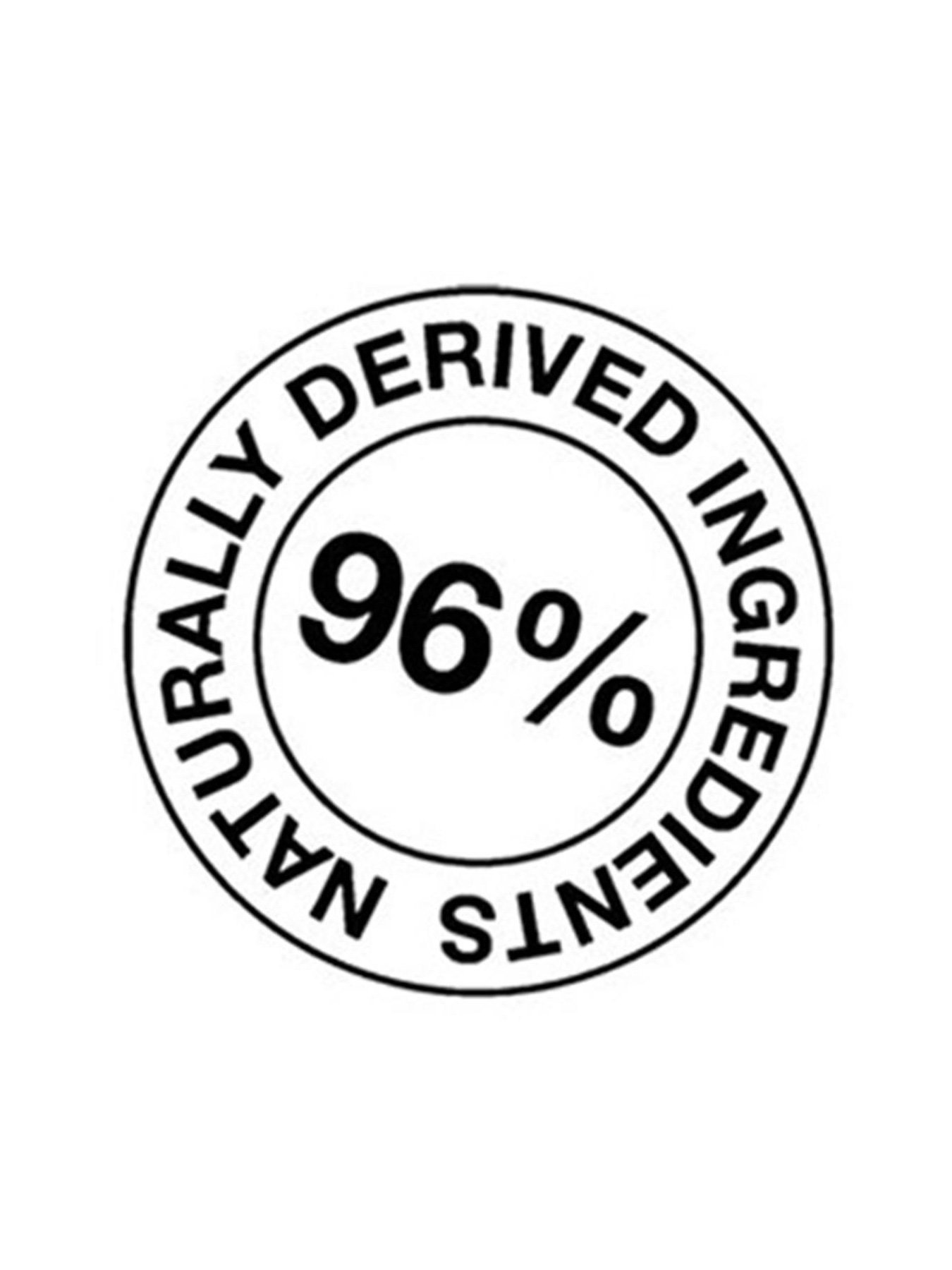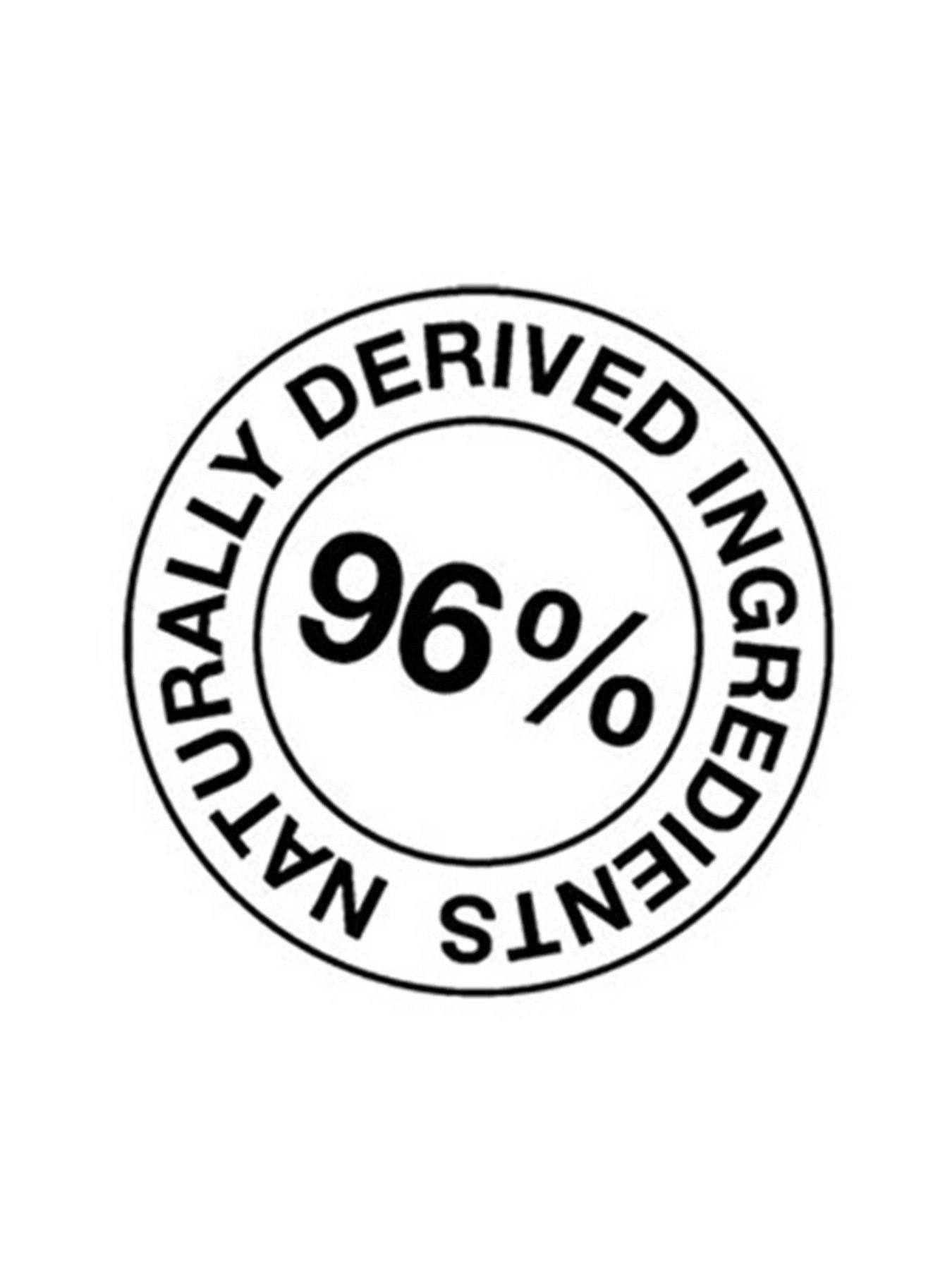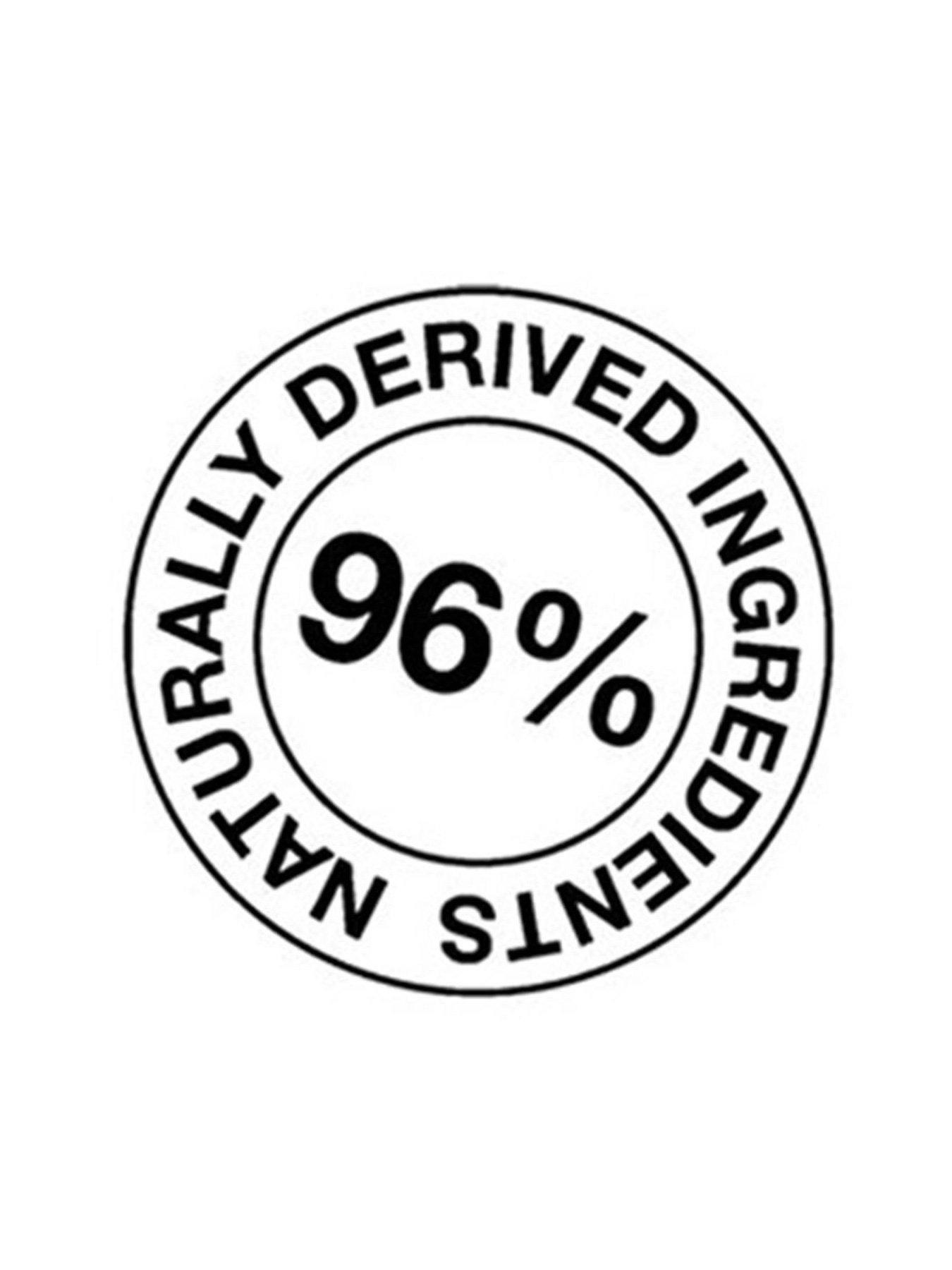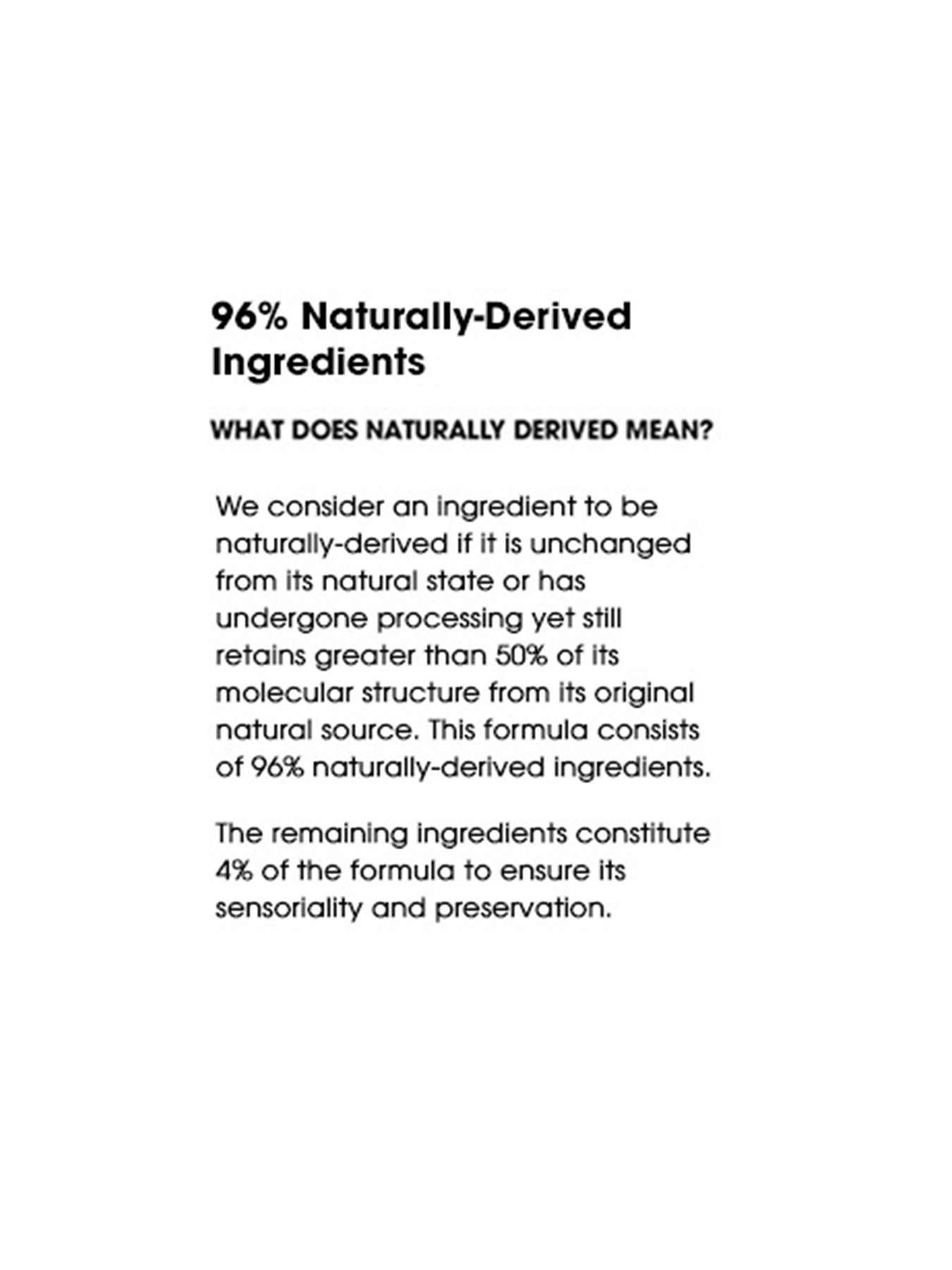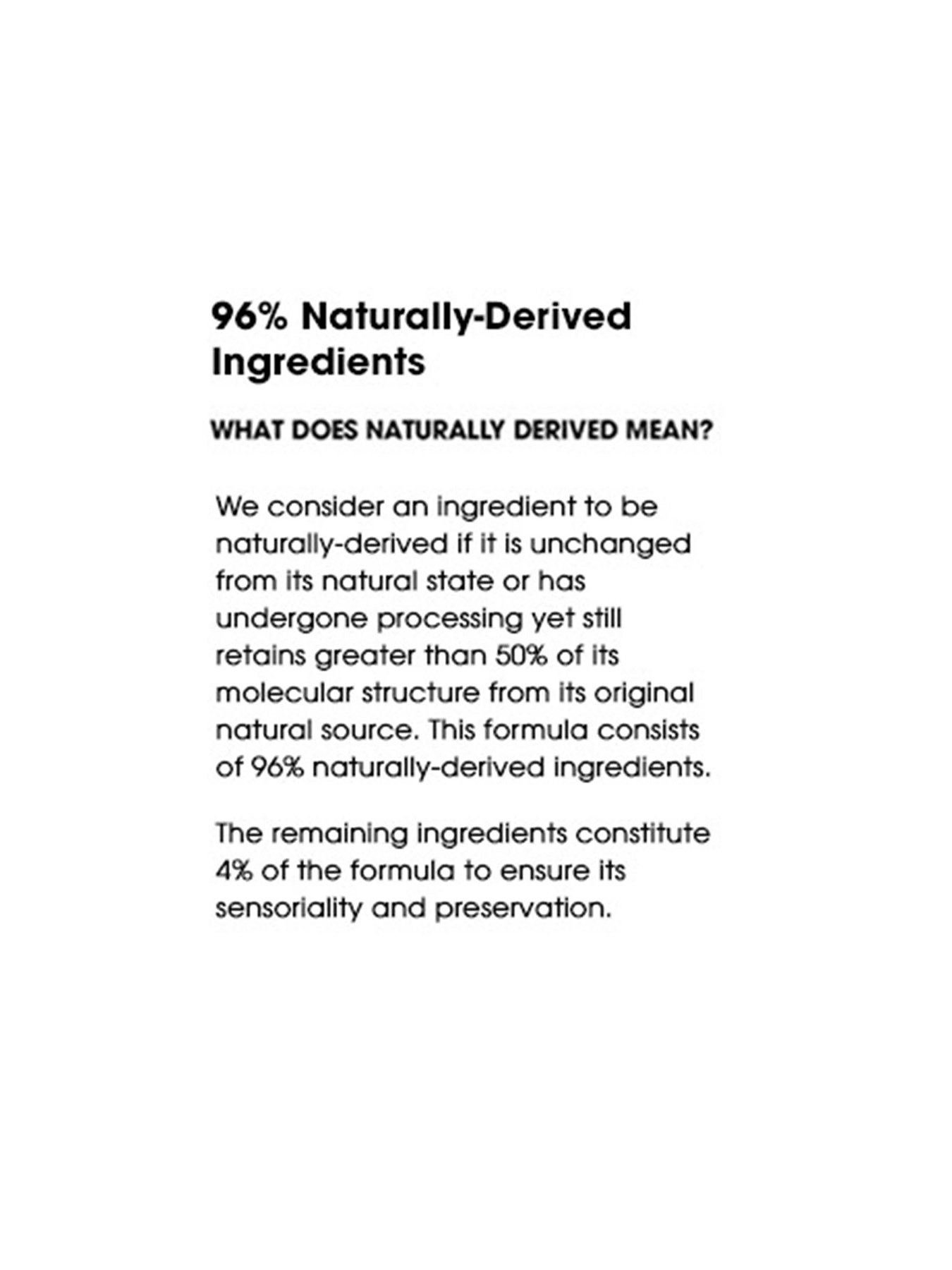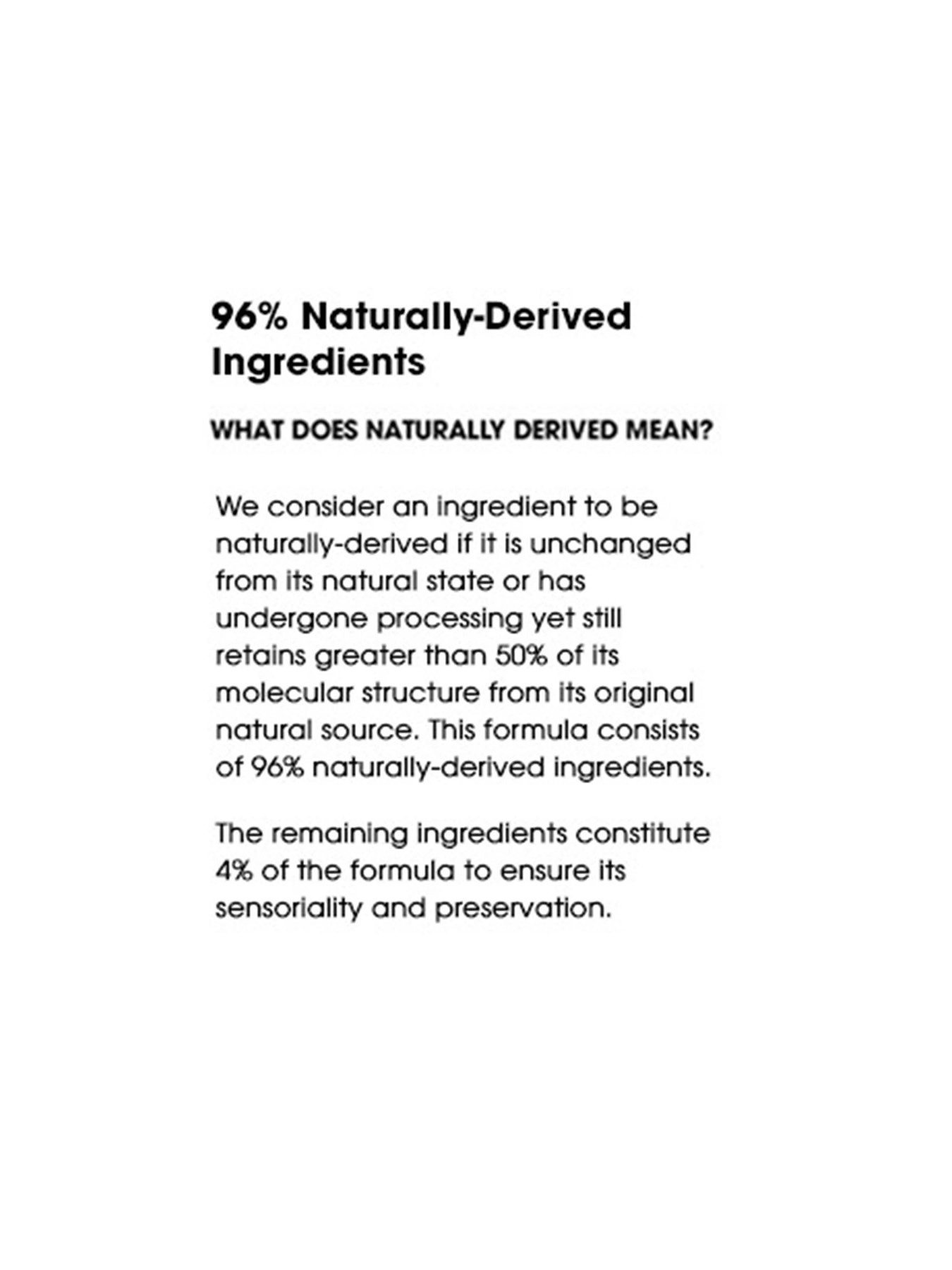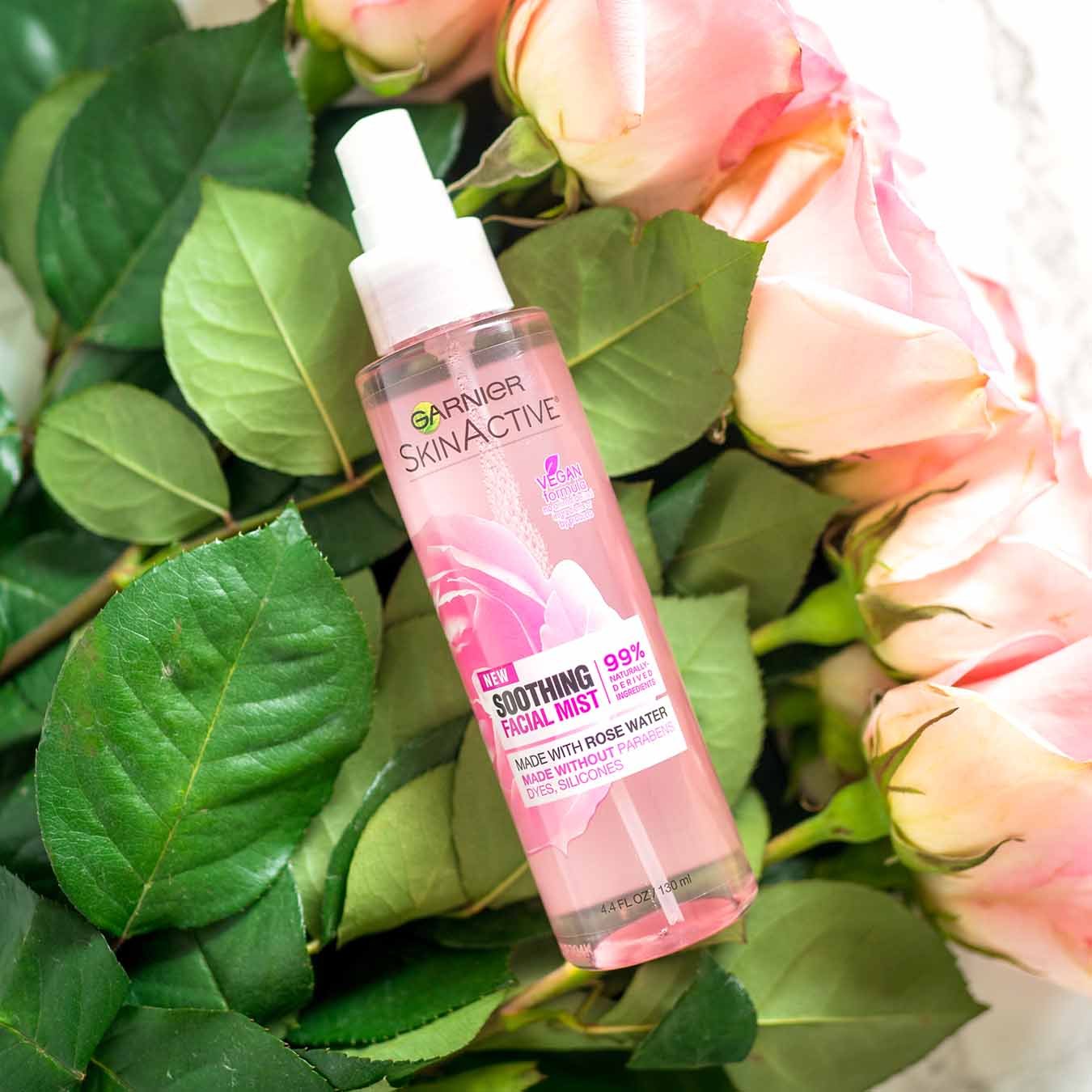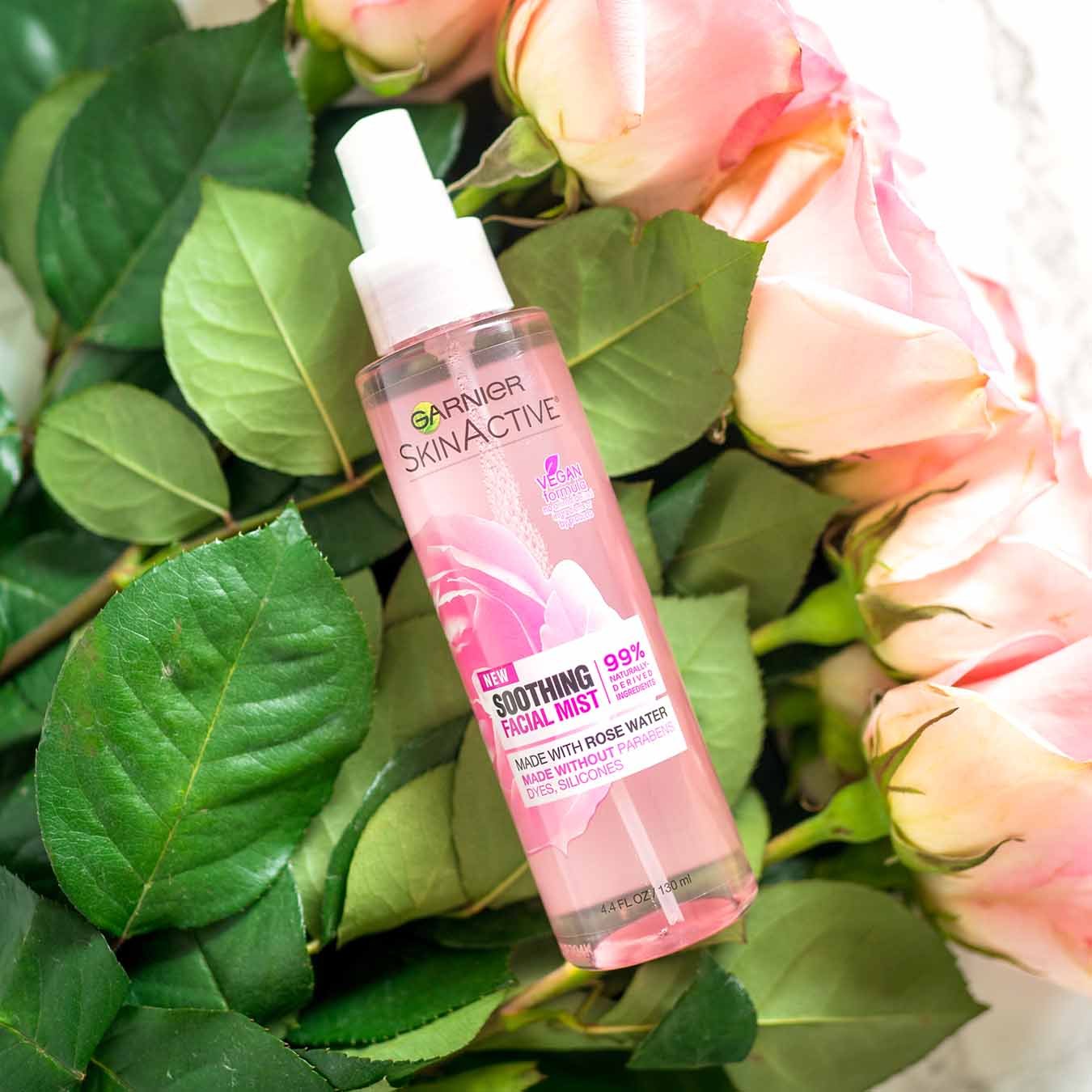 Garnier SkinActive
Soothing Facial Mist with Rose Water
$8.99 MSRP
Lightly hydrates leaving skin soothed and refreshed
PRODUCT INFORMATION:
Made with Rose Water, this facial mist instantly hydrates and refreshes skin, even after makeup. Can be used as a moisturizer to hydrate, before makeup as a primer, after makeup to set it, and anytime throughout the day to refresh skin. No need to rinse. Suitable for sensitive skin.
How To Use
Mist, in one continuous press, 12-15 inches from the face with eyes and mouth shut whenever skin needs a boost of refreshment.
Ingredients:
967259 10 AQUA/WATER GLYCERIN ALCOHOL DENAT. ROSA DAMASCENA FLOWER WATER SODIUM HYDROXIDE SODIUM PHYTATE ARGININE PROPANEDIOL CAPRYLYL/CAPRYL GLUCOSIDE CITRIC ACID SALICYLIC ACID LINALOOL PARFUM/FRAGRANCE F.I.L.#: B195571/1
Rated

3

out of

5
by
mollyh297
from
I was excited about this at first, because it was fun and different and smelled amazing. The concept is great and perhaps it would be a good product for other people. Personally, it did nothing to improve my skin and seemed simply like a fun thing, I wouldn't buy it again.
Date published: 2019-12-04
Rated

5

out of

5
by
karenc76
from
This Garnier SkinActive Soothing Facial Mist is such a great refresher for those hot and humid Summer days in the Deep South where the temps are well over 105 and the humidity feels even higher, if that were possible! Since I tend to sweat from my head and face as a result of several medical conditions this misting spray is perfect to cool me down instantly! I just love the fact that it is a vegan formula made with Rose Water, and is made without parabens, dyes & silicones! I couldn't ask for anything more in a facial mist except maybe a great scent. But wait! This also has a great scent that lasts for more than an hour or two after use! My perfect facial mist!!!
Date published: 2019-12-04
Rated

5

out of

5
by
rutho8
from
This is a product that I live for. I use this before makeup, after my skin care routine and before bed. I like Garnier it cool and refreshing, very affordable.
Date published: 2019-12-03
Rated

3

out of

5
by
joclynnx
from
Pretty nice product smells very good and kept my skin glowing. Also very cheap compared to others sprays.
Date published: 2019-12-03
Rated

4

out of

5
by
kyleede4f6
from
Works fine, but the smell is intoxicating. I usually use the Mario Badescu, but I received this in a VoxBox. I still use it, but the smell could be less harsh, very perfumed
Date published: 2019-12-03
Rated

5

out of

5
by
sarahim2
from
Loveeee this face mist from Garnier!! After a shower i use this bad boy and it keeps my face so hydrating and smelling good !
Date published: 2019-12-03
Rated

5

out of

5
by
paigetbd76
from
My sister and I have both been obsessed with this product for a few weeks now! I cannot express how soft my skin feels after using it. Honestly it makes the redness on my face disappear in a matter of seconds!
Date published: 2019-11-28
Rated

5

out of

5
by
Marcy60
from
Beautiful skin
I'm not much of a makeup person. I wash my face then pat my usual moisturizer on then I lightly spritz my face with Rose Water facial mist. At 60 my skin is dewy and beautiful. I will continue to buy this product!
Date published: 2019-11-28