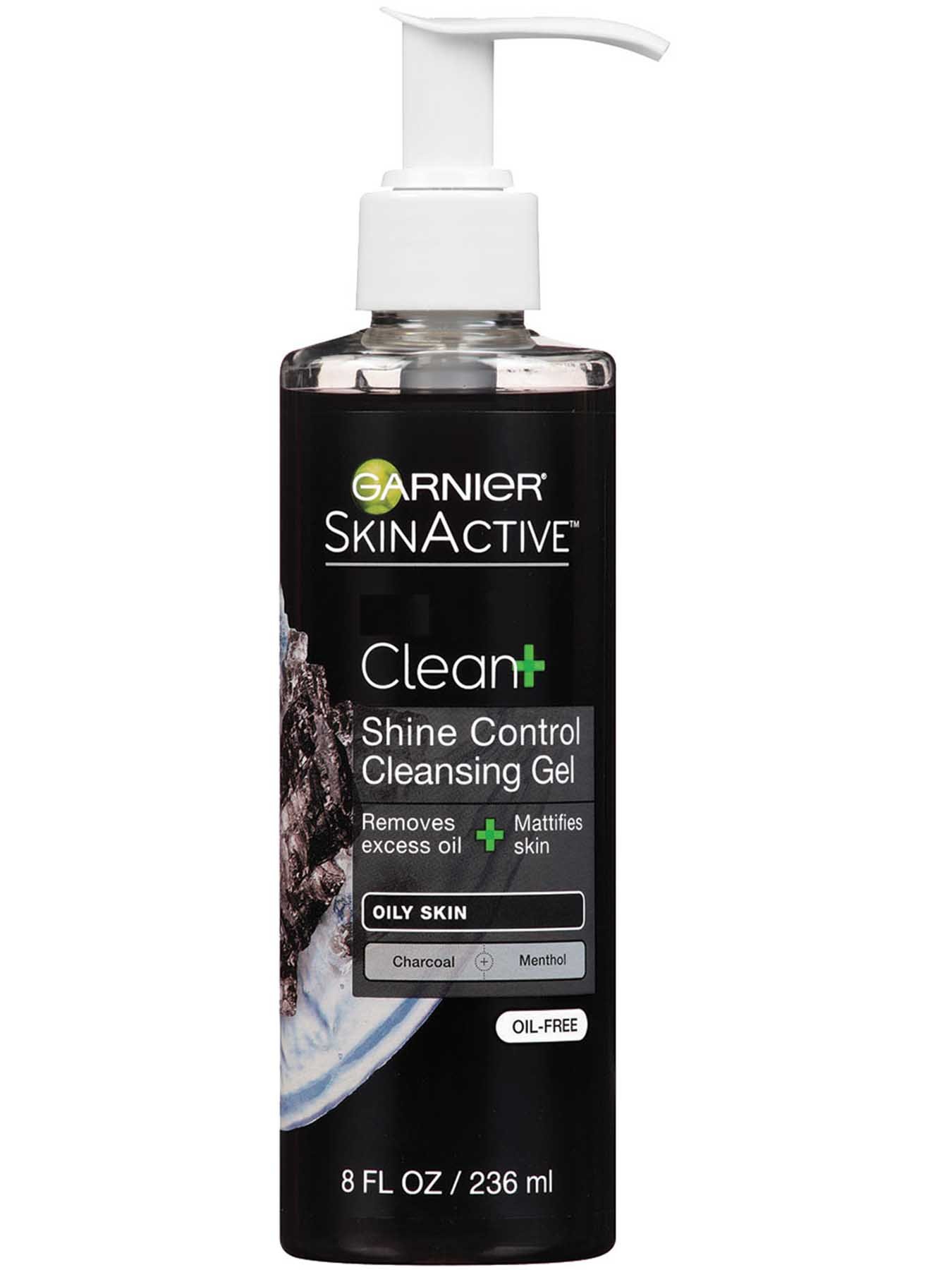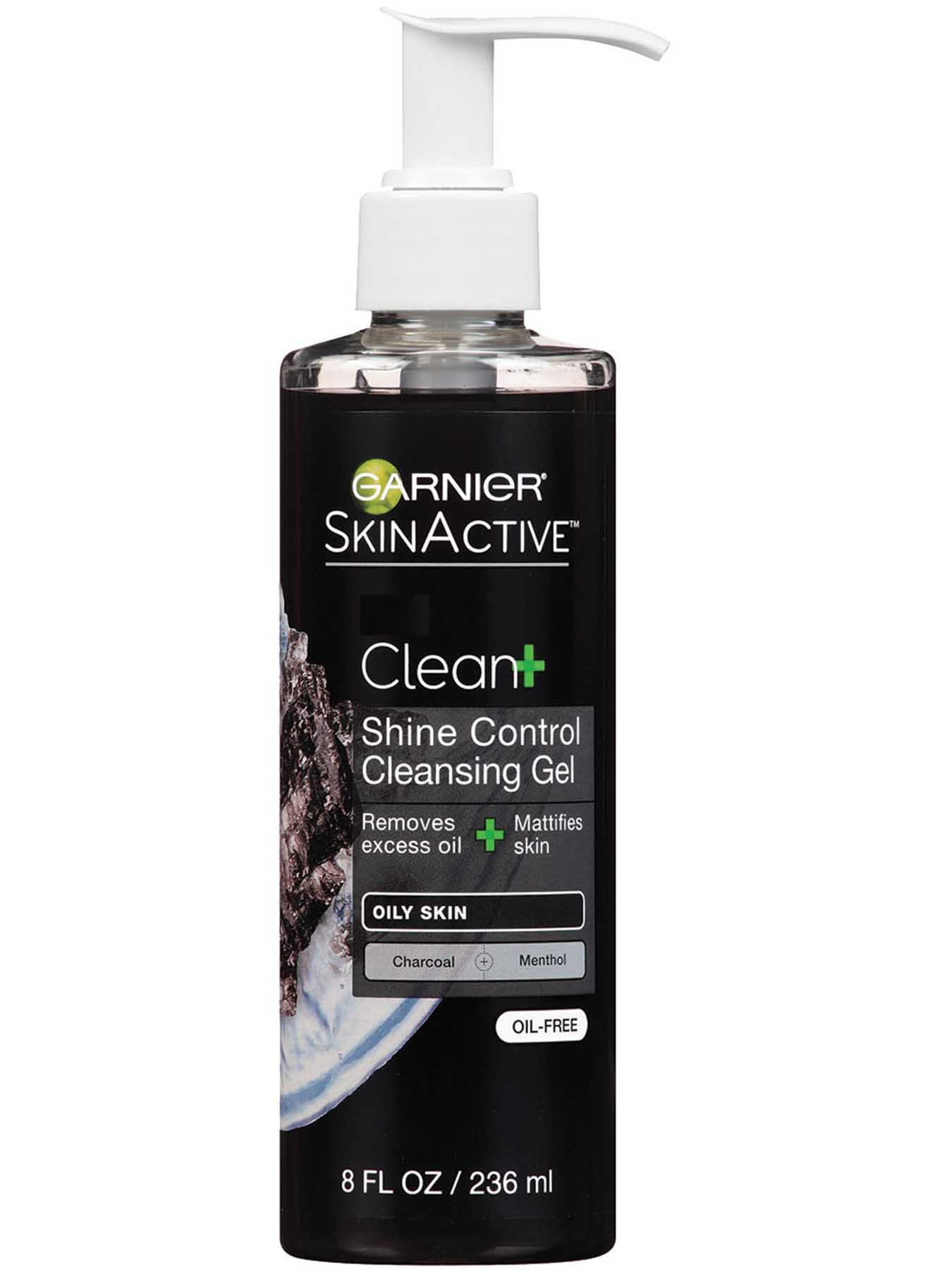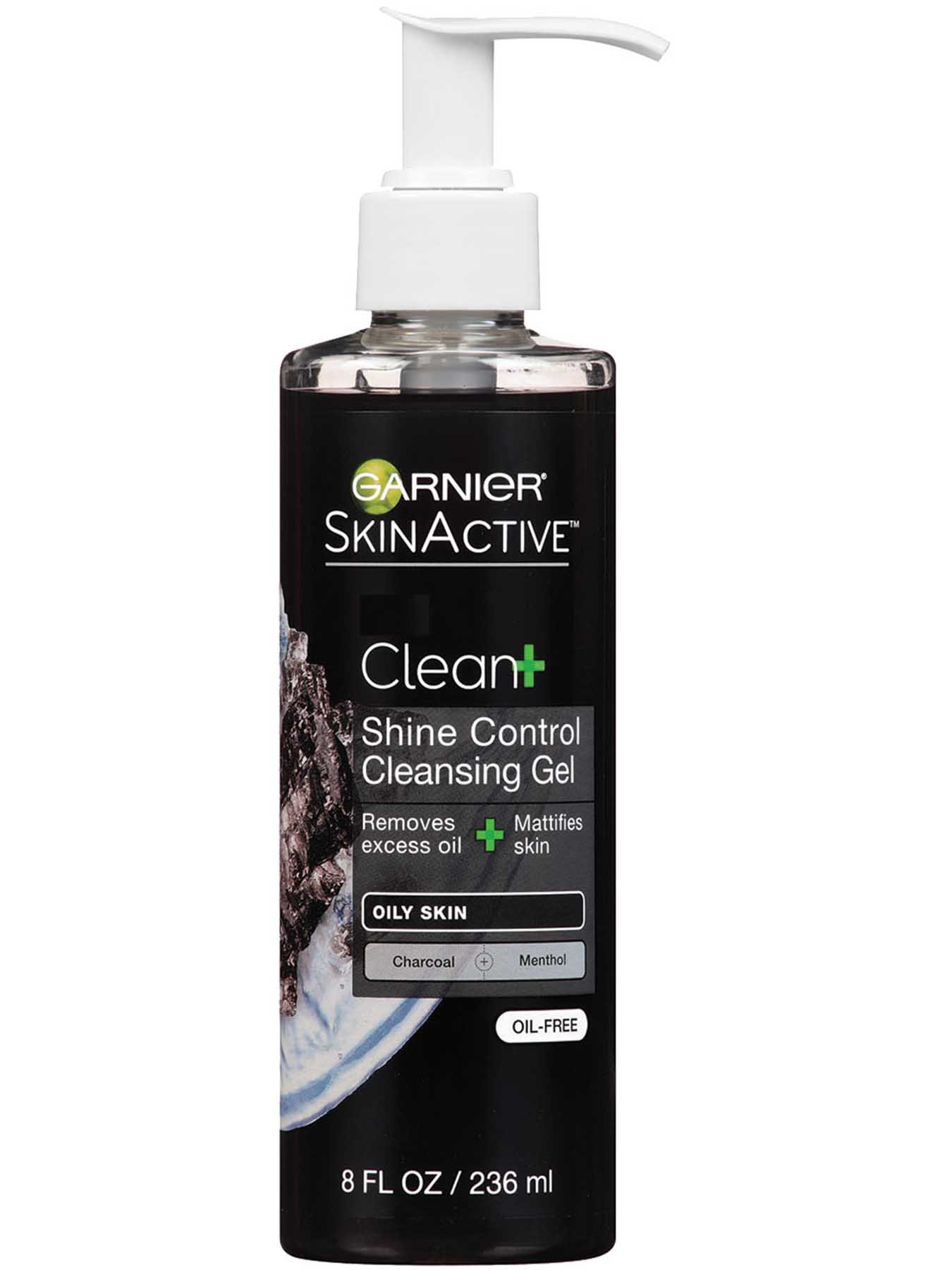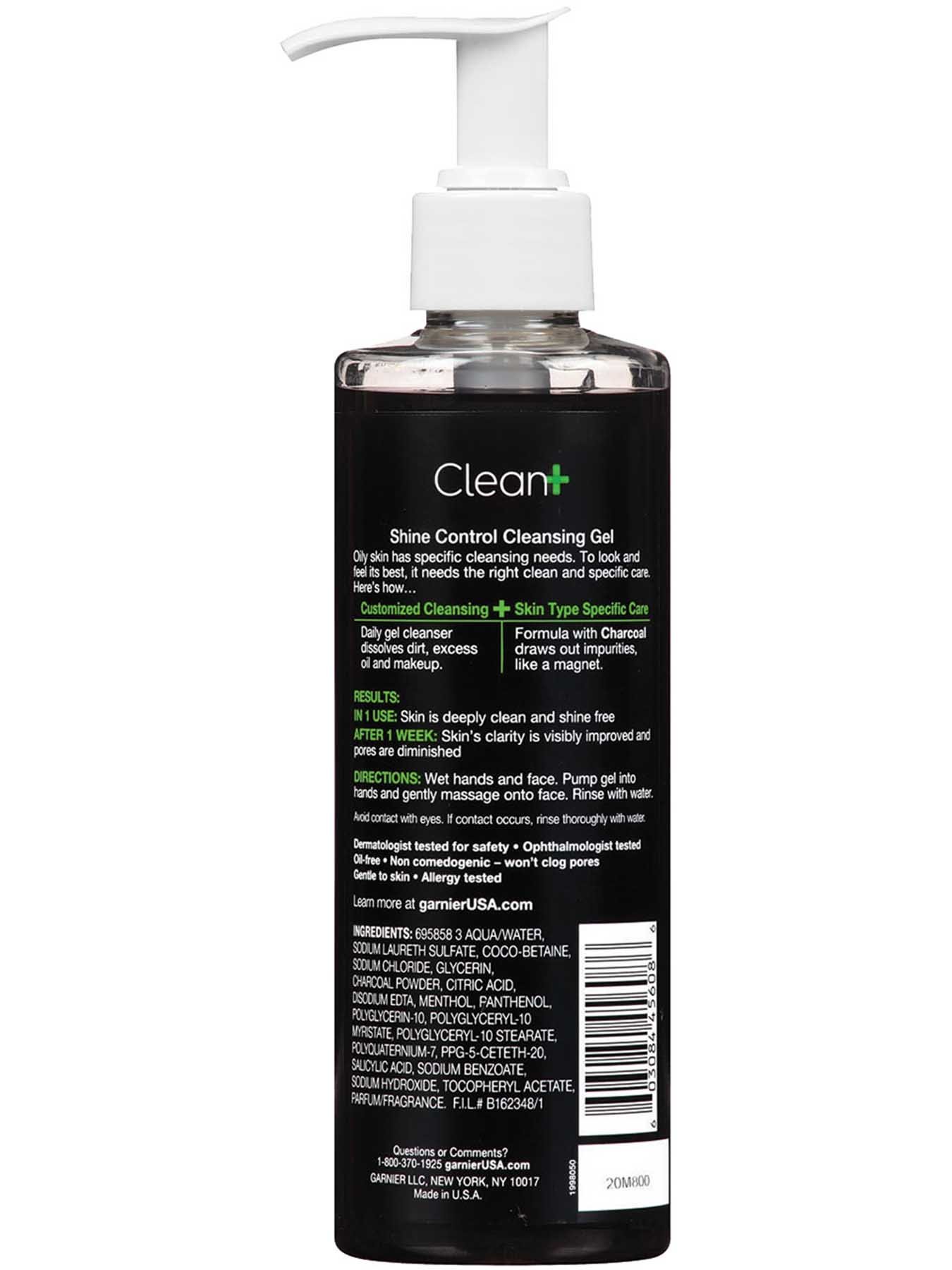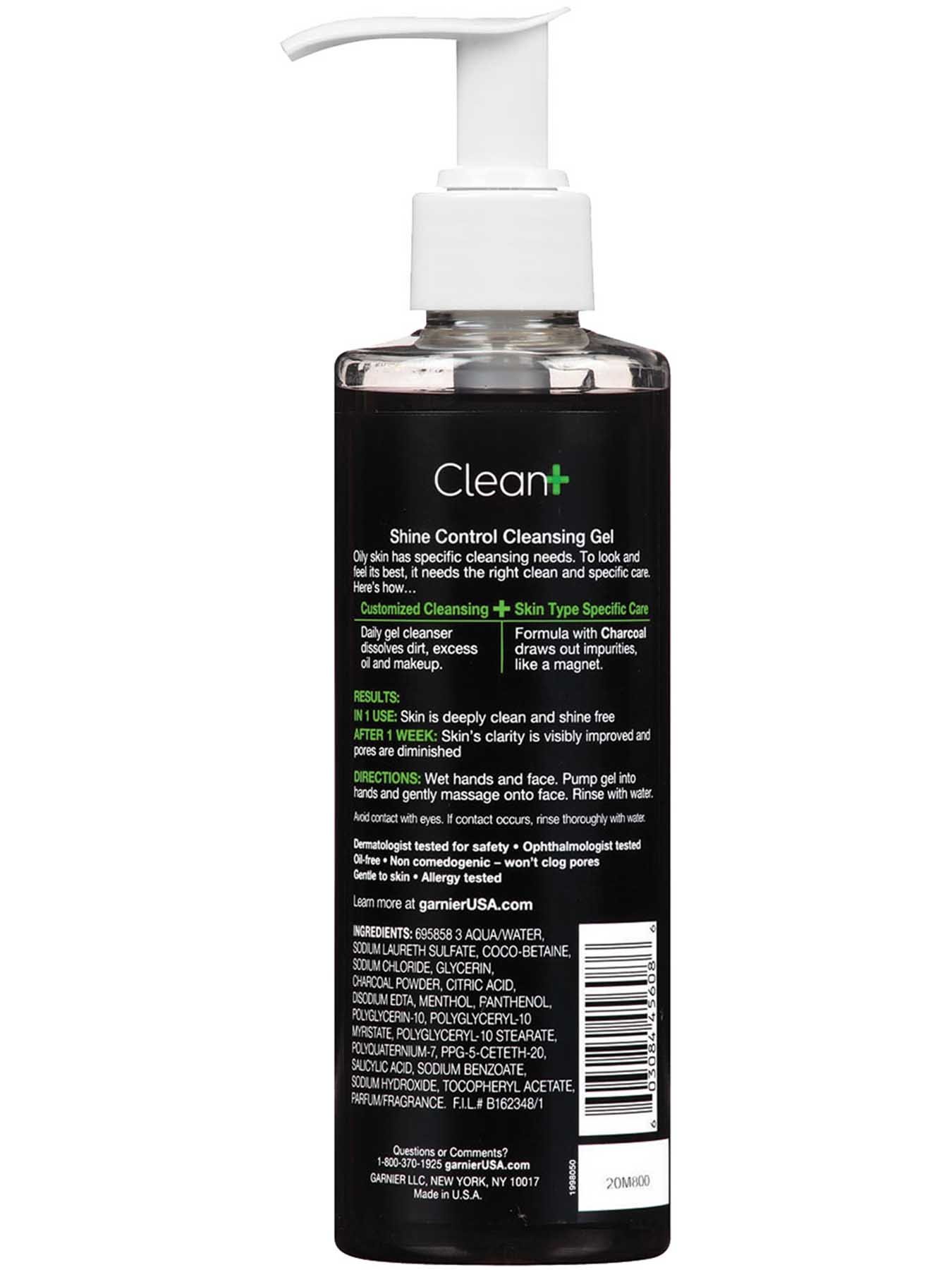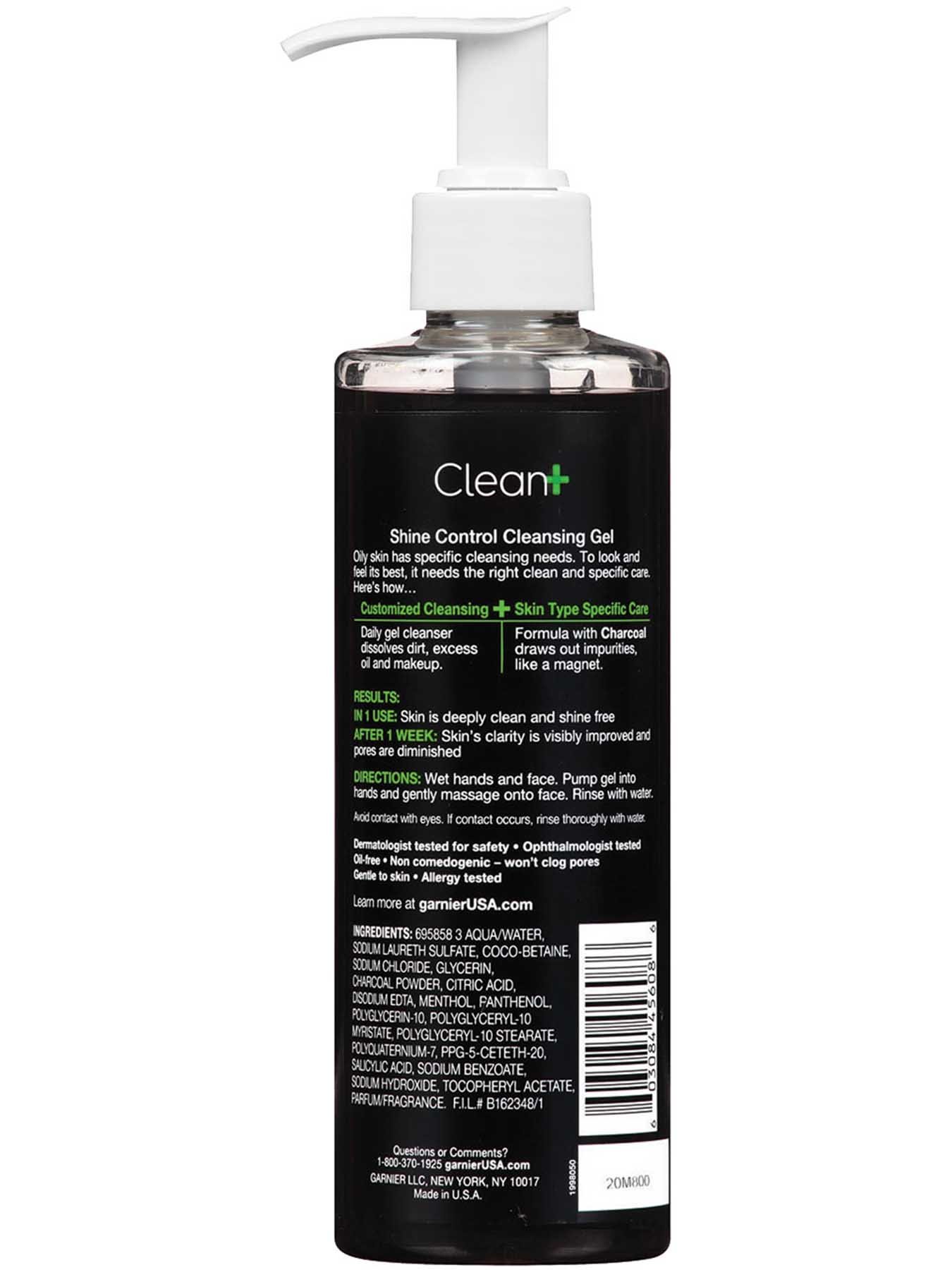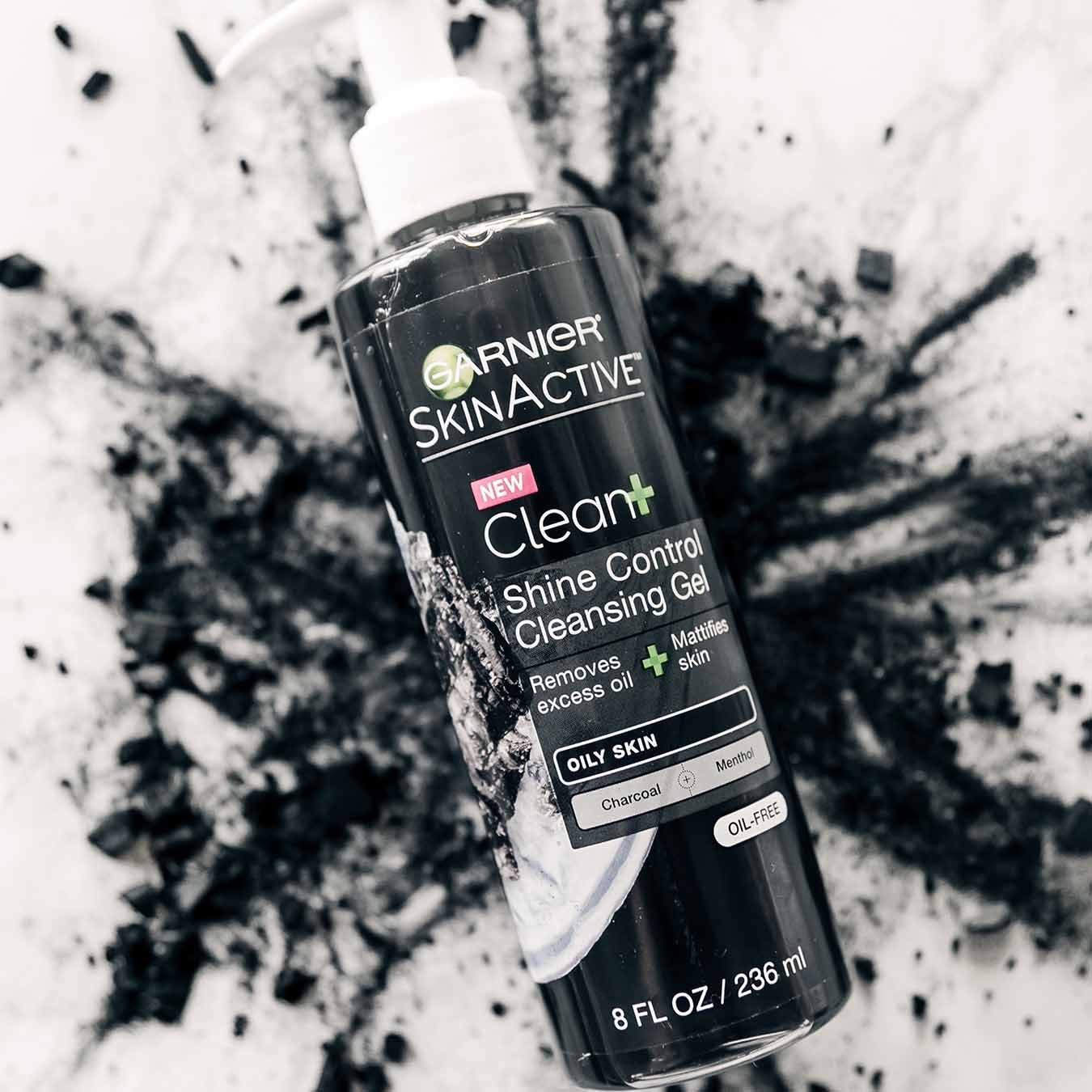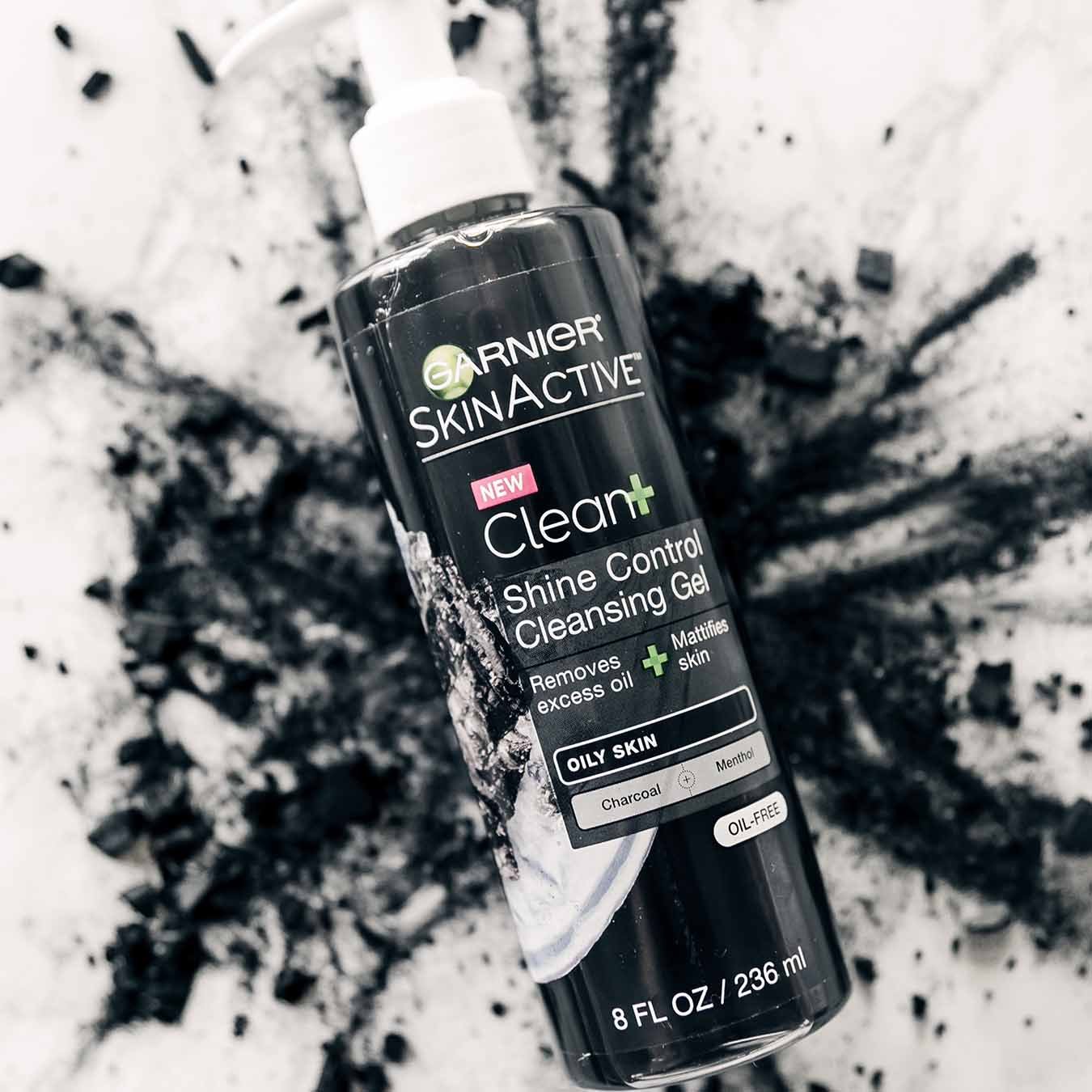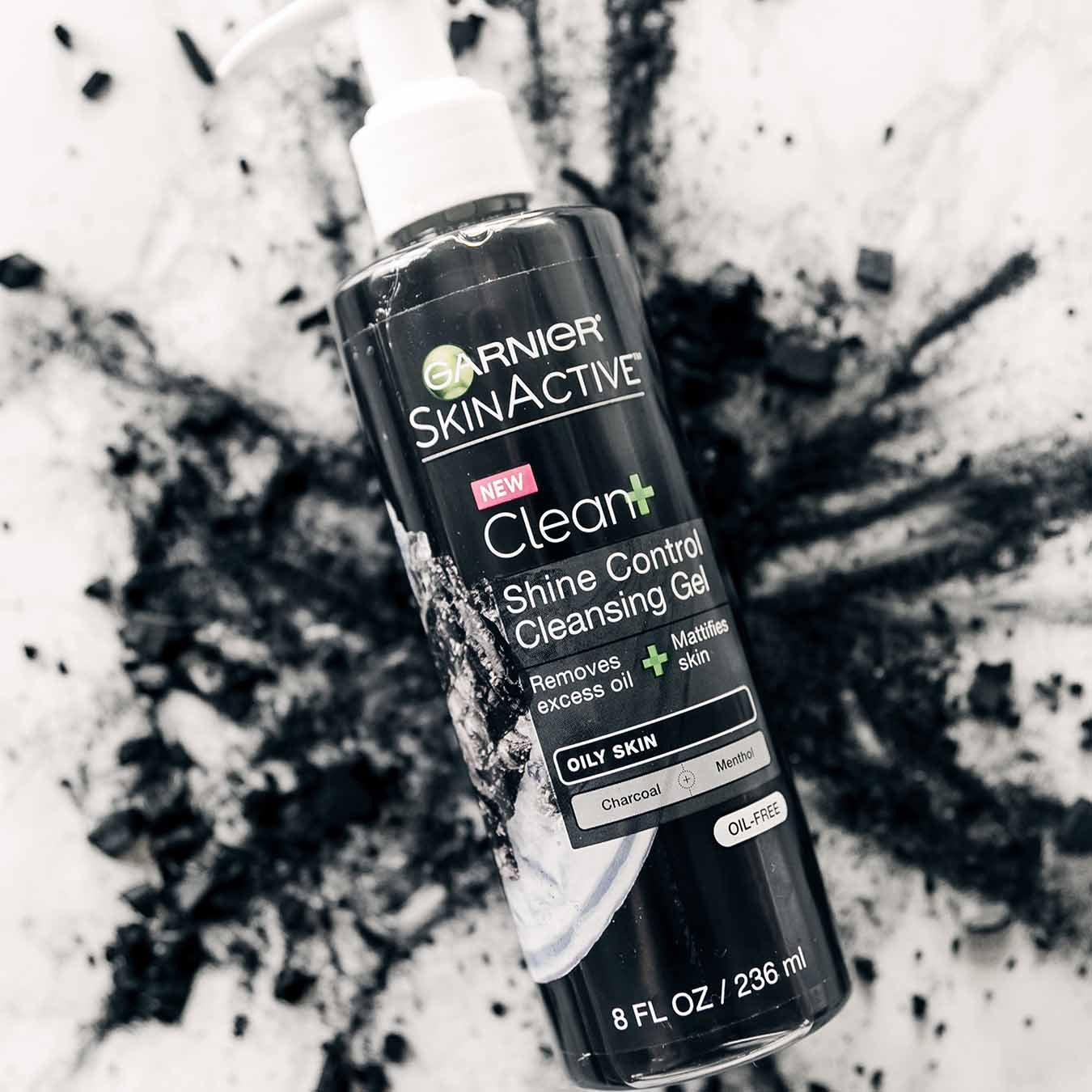 Clean+ Shine Control Cleansing Gel
Garnier SkinActive
$7.99 MSRP
Removes excess oil+ Mattifies skin.
PRODUCT INFORMATION:
Oily skin has specific cleansing needs. To look and feel its best, it needs the right clean and specific care. Our daily gel cleanser dissolves dirt, excess oil and makeup. The formula infused with charcoal draws out impurities like magnet
How to use:
Wet hands and face. Squeeze gel into hands and gently massage onto face. Rinse with water.

Dermatologist tested for safety • Opthalmologist tested • Non comedogenic - won't clog pores • Gentle to skin • Allergy tested

How do I use Clean+ products together?
For optimal results, alternate use with Clean + Blackhead Eliminating Scrub.
For advanced care, incorporate into your routine:
For advanced care, incorporate an oil-free moisturizer such as Moisture Rescue Oil-Free, or BB Cream Oil-Free for Combination/Oily skin, into your routine.
Ingredients:
Aqua/Water, Sodium Laureth Sulfate, Coco-Betaine, Sodium Chloride, Glycerin, Charcoal Powder, Citric Acid, Disodium EDTA, Menthol, Panthenol, Polyglycerin-10, Polyglyceryl-10 Myristate, Polyglyceryl-10 Stearate, Polyquaternium-7, Ppg-5-Ceteth-20, Salicylic Acid, Sodium Benzoate, Sodium Hydroxide, Tocopheryl Acetate, Parfum/Fragrance.
Charcaol
When activated by a process that makes it porous and, therefore, more absorbent, Charcoal is known to purity skin naturally.
Salcylic Acid
In cleansers, moisturizers, and masks, Salicyilc Acid is used to soothe irritation, prevent breakouts, and plump skin for a more youthful glow. In shampoos, conditioners, and hair treatments, it leaves the scalp feeling healthier and refreshed.
Rated

2

out of

5
by
susie64
from
Doesn't work for me
I've been using this product for quite some time and and disappointed. I have very oily skin and was hoping that this product would help control that. Unfortunately, it has not. I use it morning and night. After using it in the morning, my face is oily and shiny a couple of hours later.
Date published: 2020-10-19
Rated

5

out of

5
by
nisi6782
from
Love this product it controls my oily skin
This product does wonders for my oily skin & large pores. I can't find it any more not even on Amazon. Please advice if it has been discontinued or where can I buy it?
Date published: 2020-04-12
Rated

5

out of

5
by
Elizabeth50
from
Where can I buy it?
I love this product! I've used it for over a year and it's the only product that cleans my enlarged pores without overly drying my combination skin (though it does dry it somewhat). Unfortunately, I can't find it any more! Even on Garnier's site, I can't buy it. Please tell me where to get it! (Amazon and sellers on their site marked the price up to high for me to afford.)
Date published: 2019-08-15
Rated

3

out of

5
by
Madivf
from
Great features
My face is oily and i need a face wash that can get rid of my pimples on my forehead
Date published: 2019-03-24
Rated

5

out of

5
by
LeAnna7455
from
The ONLY product that works for me!
I have very oily skin and with oil comes acne, with 1 wash this product keeps me oil free all day and clears my acne. Nothing else like it. I have repurchased about 10 times and I'll never stop using it
Date published: 2018-10-01
Rated

5

out of

5
by
Shunti
from
AMAZING
Best product ever…hands down show in my local drugstore and had to try
Date published: 2017-11-13
Rated

5

out of

5
by
Jaebird
from
My new best friend
I am totally, undeniably, 100% head-over-heels in love with this face wash. I have the oiliest T-zone on planet Earth and have been struggling with trying to find the perfect skincare routine since I was a teenager. I tried so many cleansers with so little success that I gradually gave up, but then I tried this one day on a whim, and the clouds parted as a heavenly choir descended from on high. This is, without a doubt, the BEST shine-reducing wash I have ever used. Typically I can't go ten minutes after washing my face without becoming a nightmarish oil monster, but this keeps my formerly-glistening forehead and Rudolph-esque nose matte and clean all day, even after hours running around outside. It's amazing. I've found my magical elixir and I'm never going back!
Date published: 2017-10-08
Rated

5

out of

5
by
maricoupons
from
ASTOUNDING FACE WASH
This face wash is, truly, in the top 3 washes I have ever used. For someone with very oily skin, it leaves my skin soft and fresh for a long time. More importantly, for someone who wears makeup on a consistent basis, this makeup completely removes any trace of makeup from your face. With a small squirt, it takes off mascara, liner, foundation, etc. and leaves a crisp, fresh, feeling on your face. It has a minty smell to it, it's amazing. I also have very large pores and it minimizes the sight of pores on my skin. I think for the price and quality, it is unbeatable. I've already told 3 different friends about this and 10/10 would recommend to everyone.
Date published: 2017-08-31