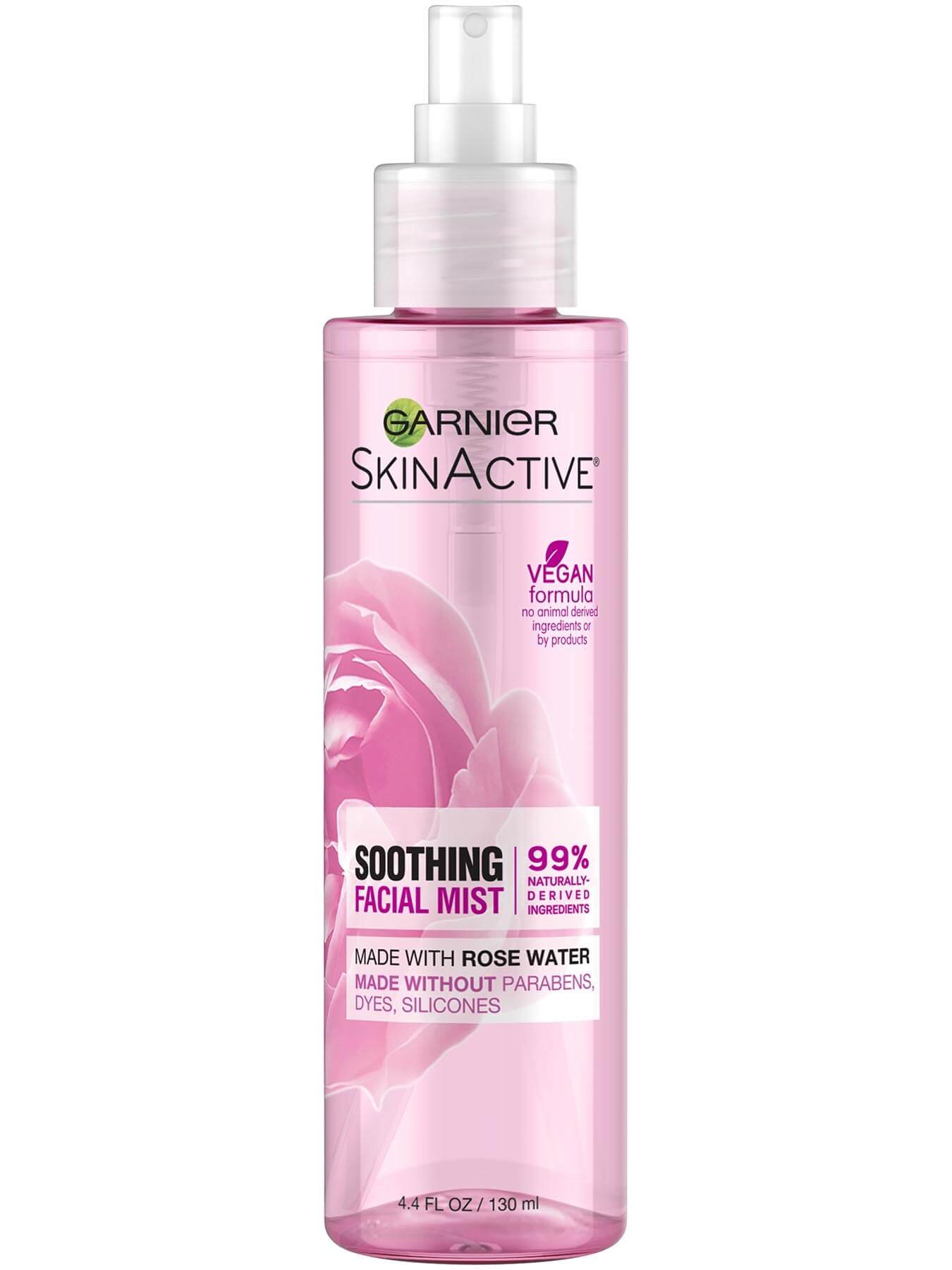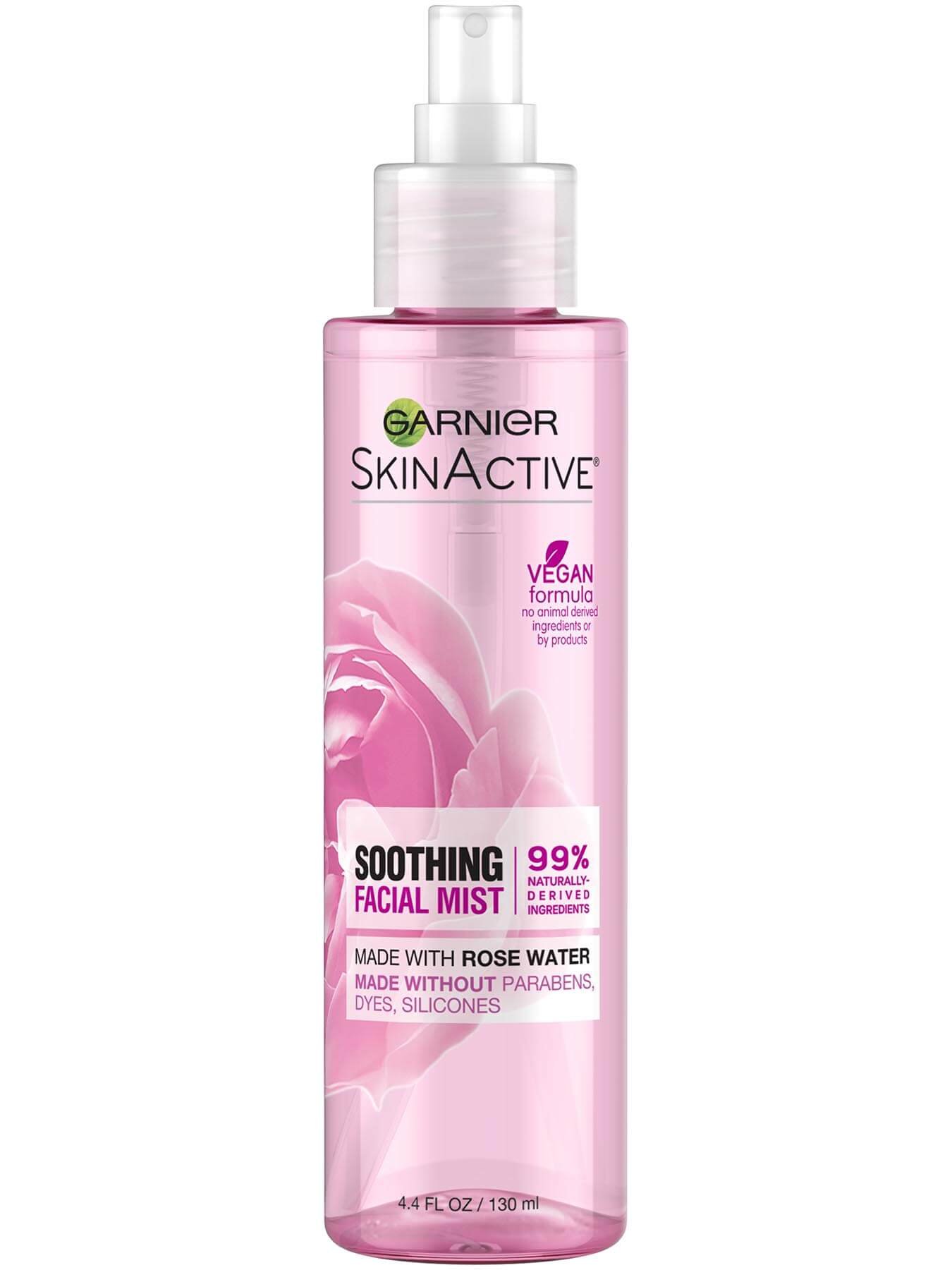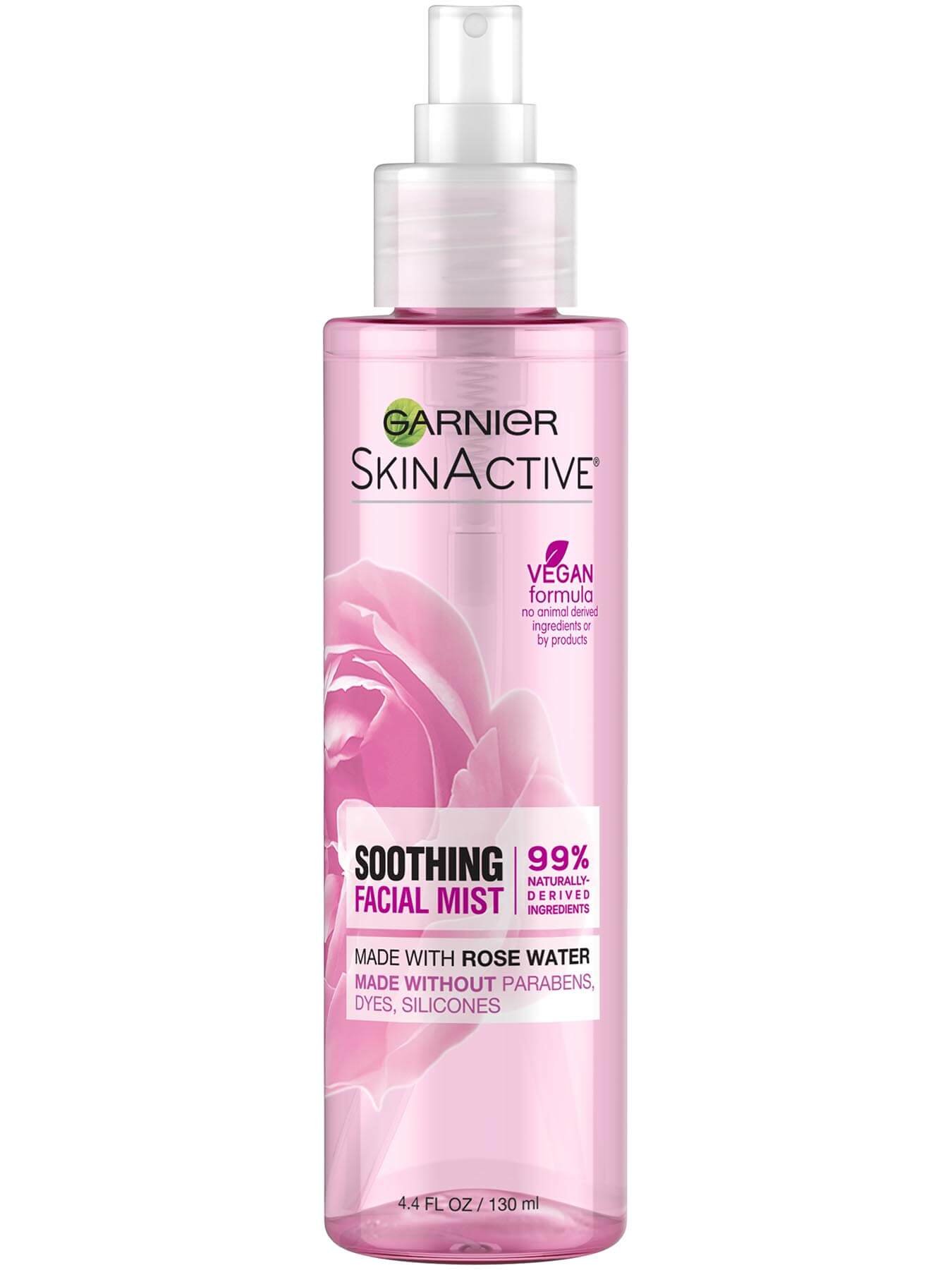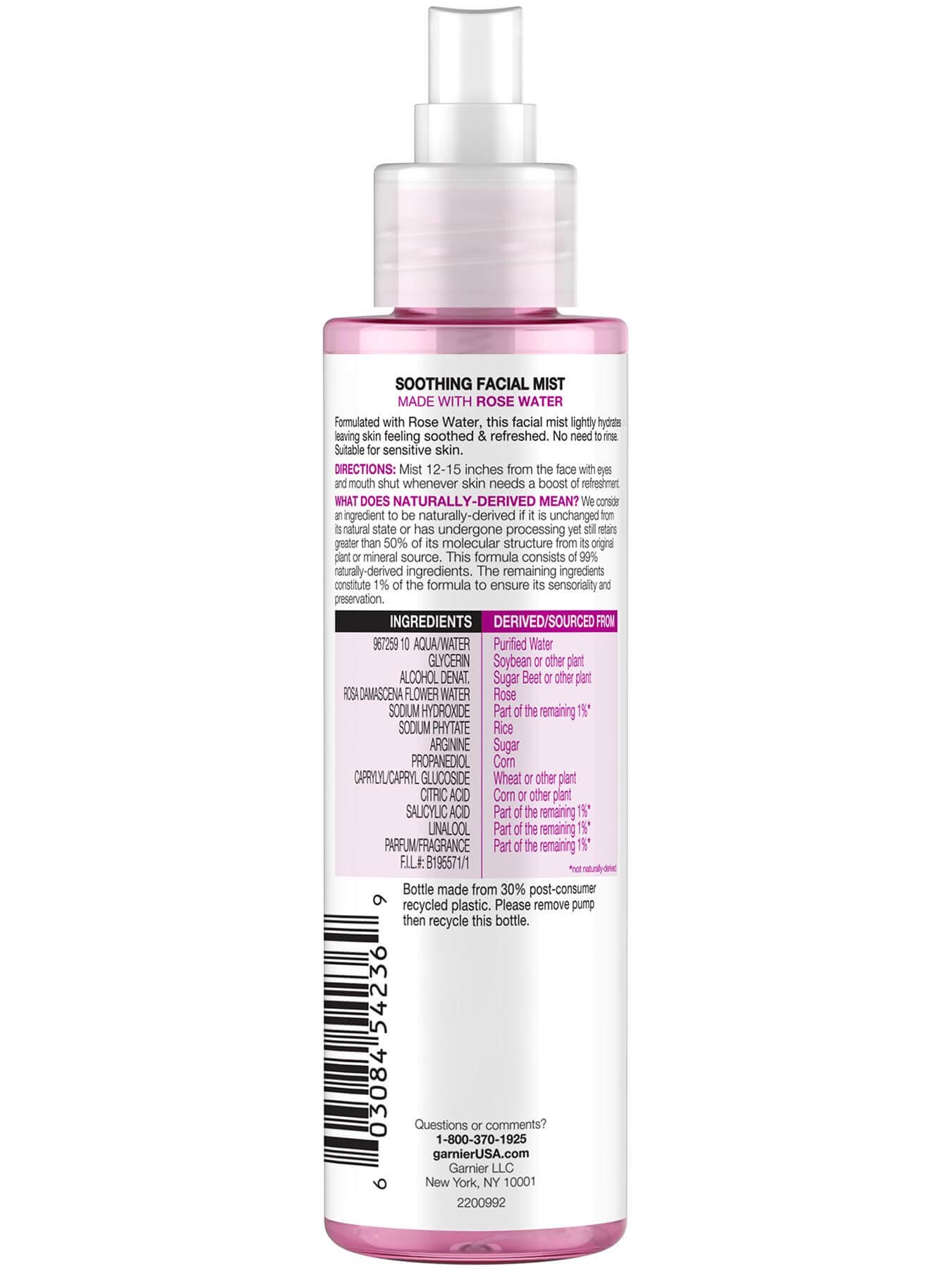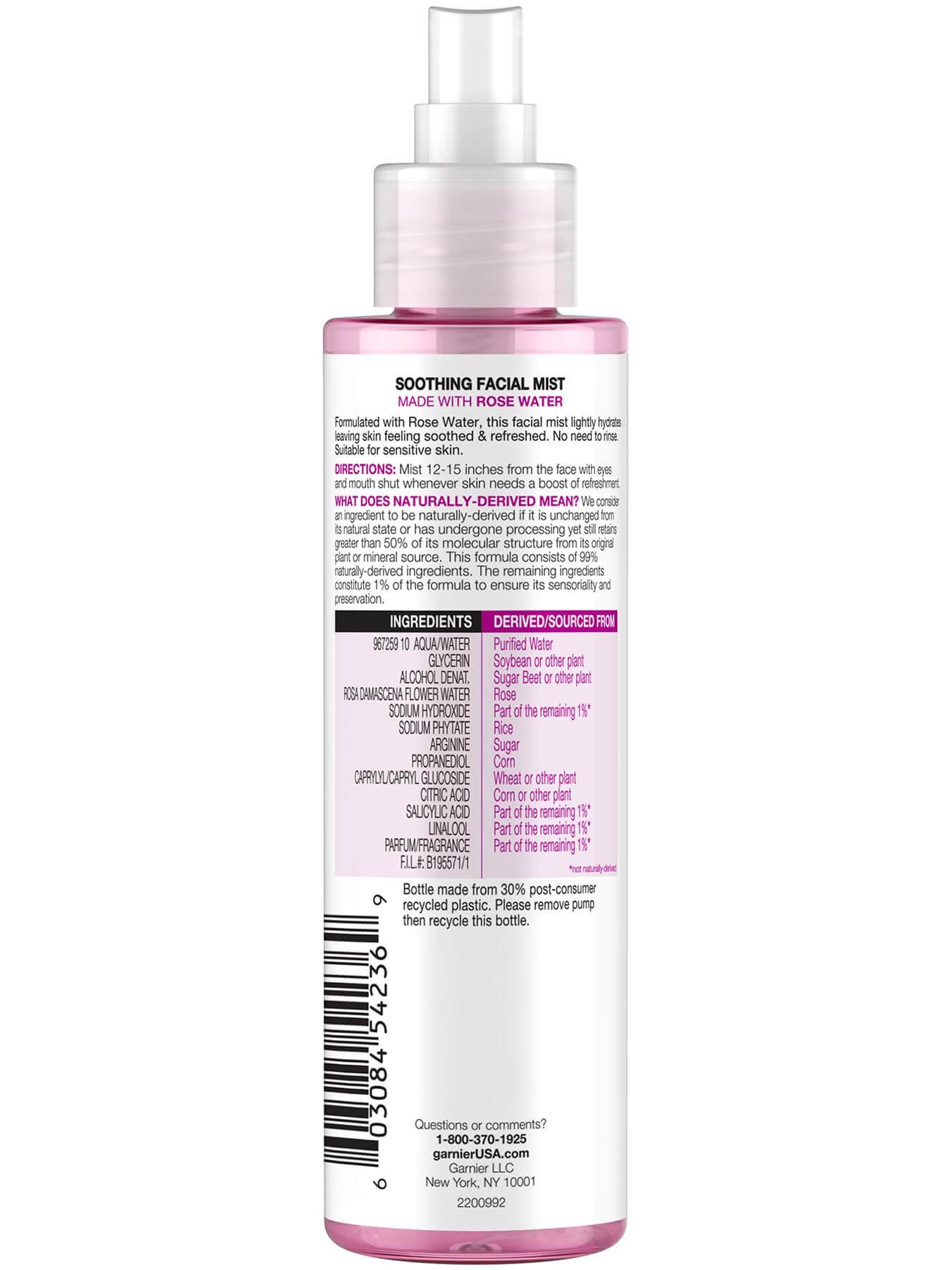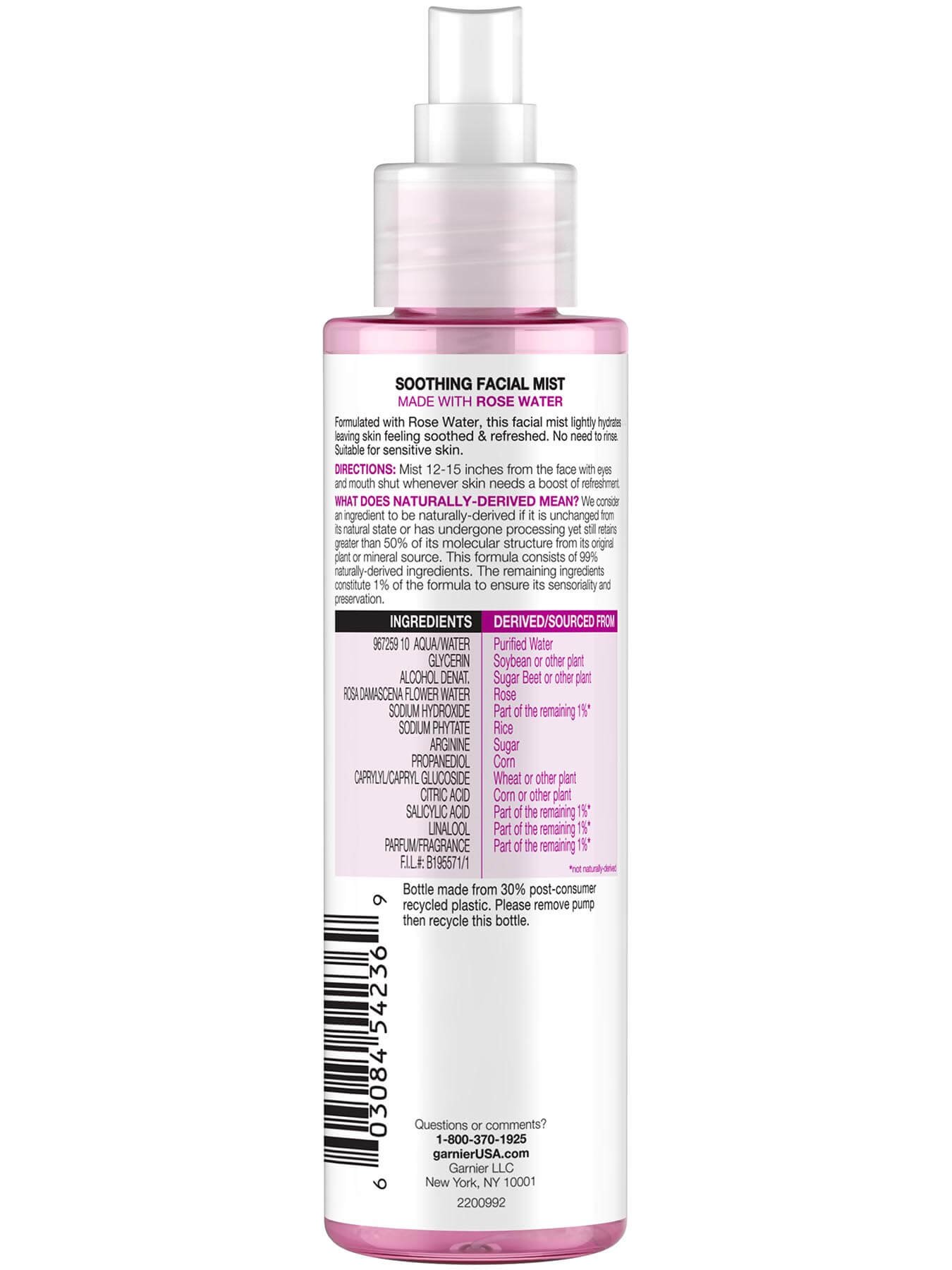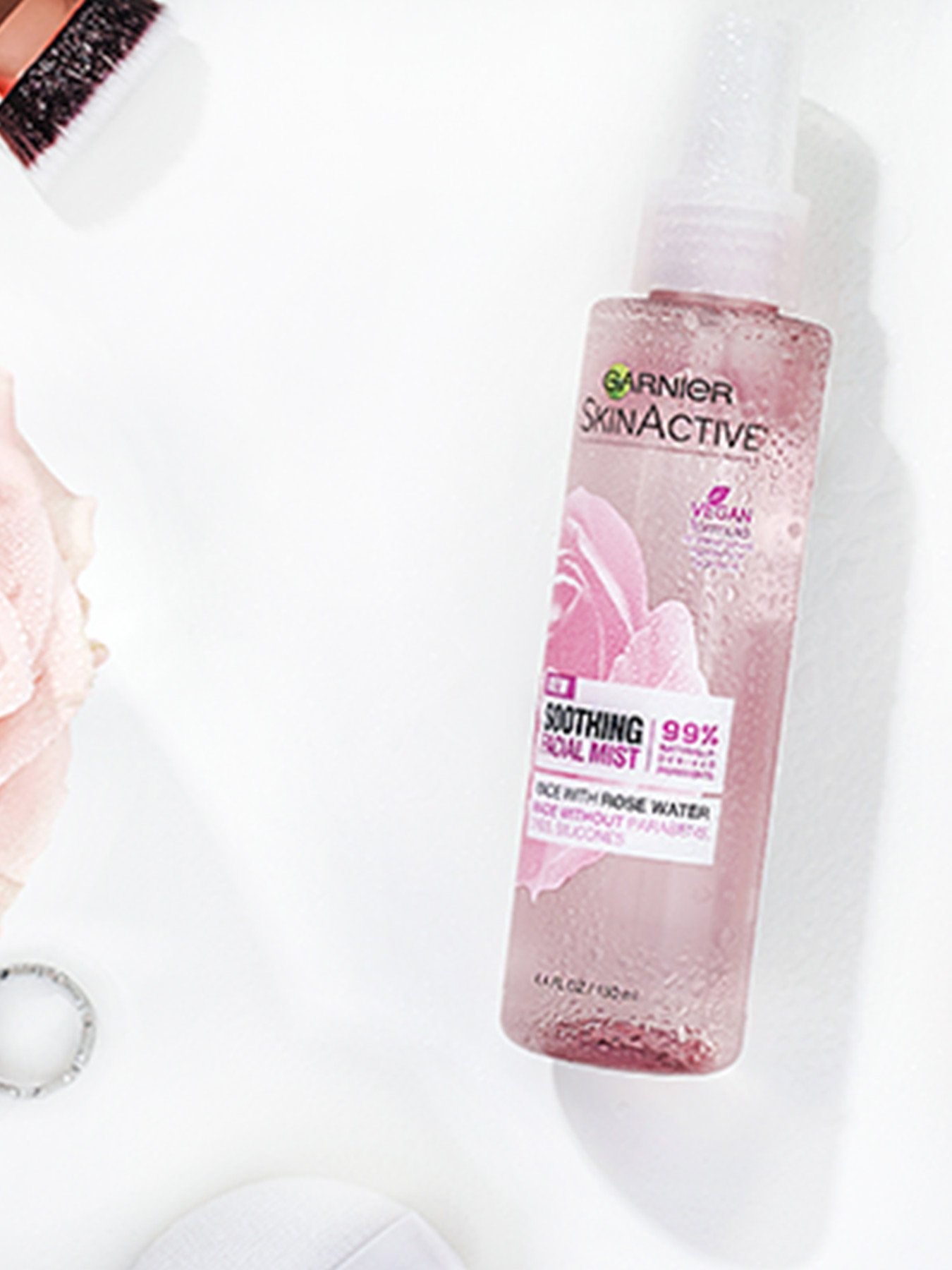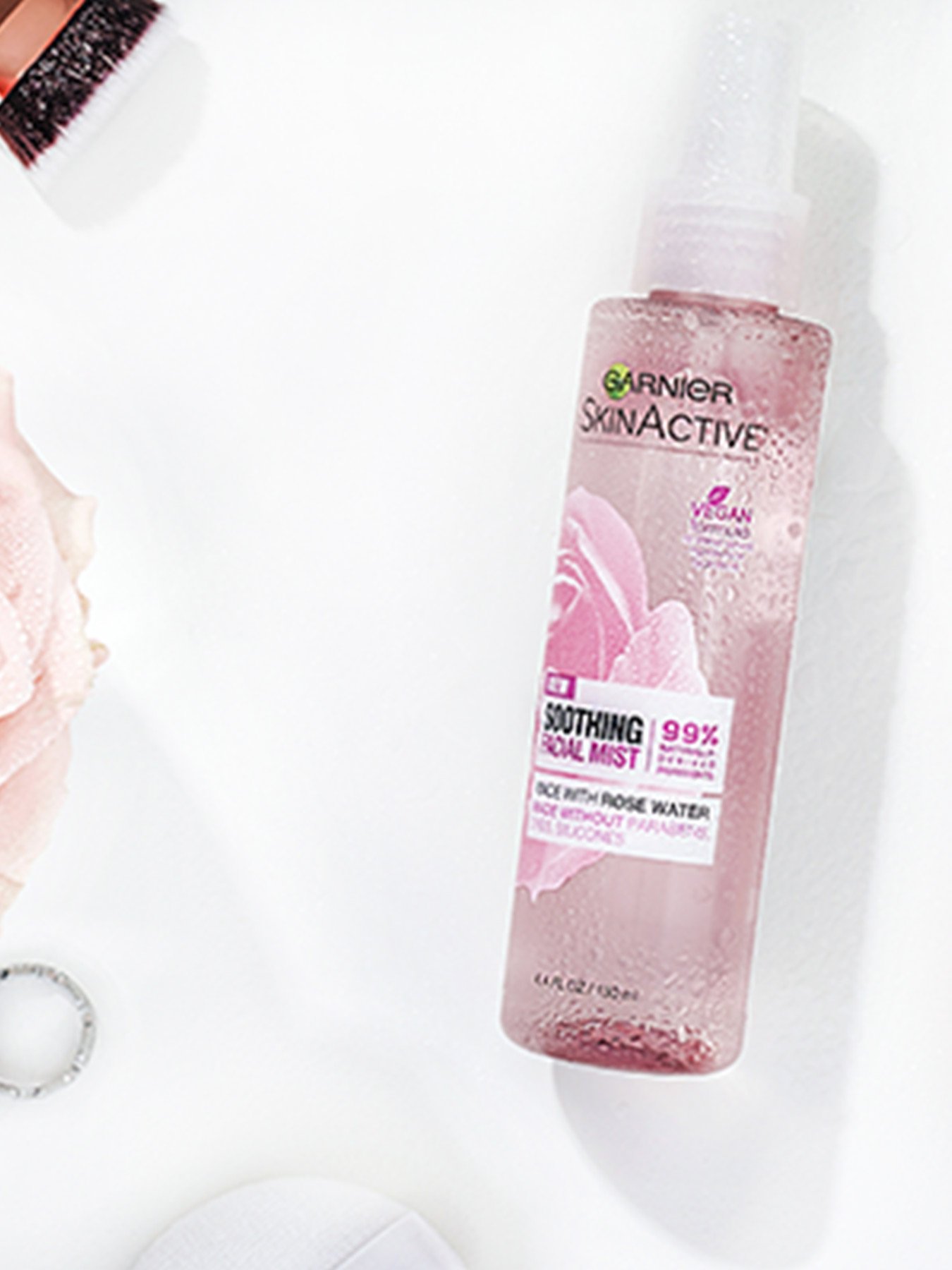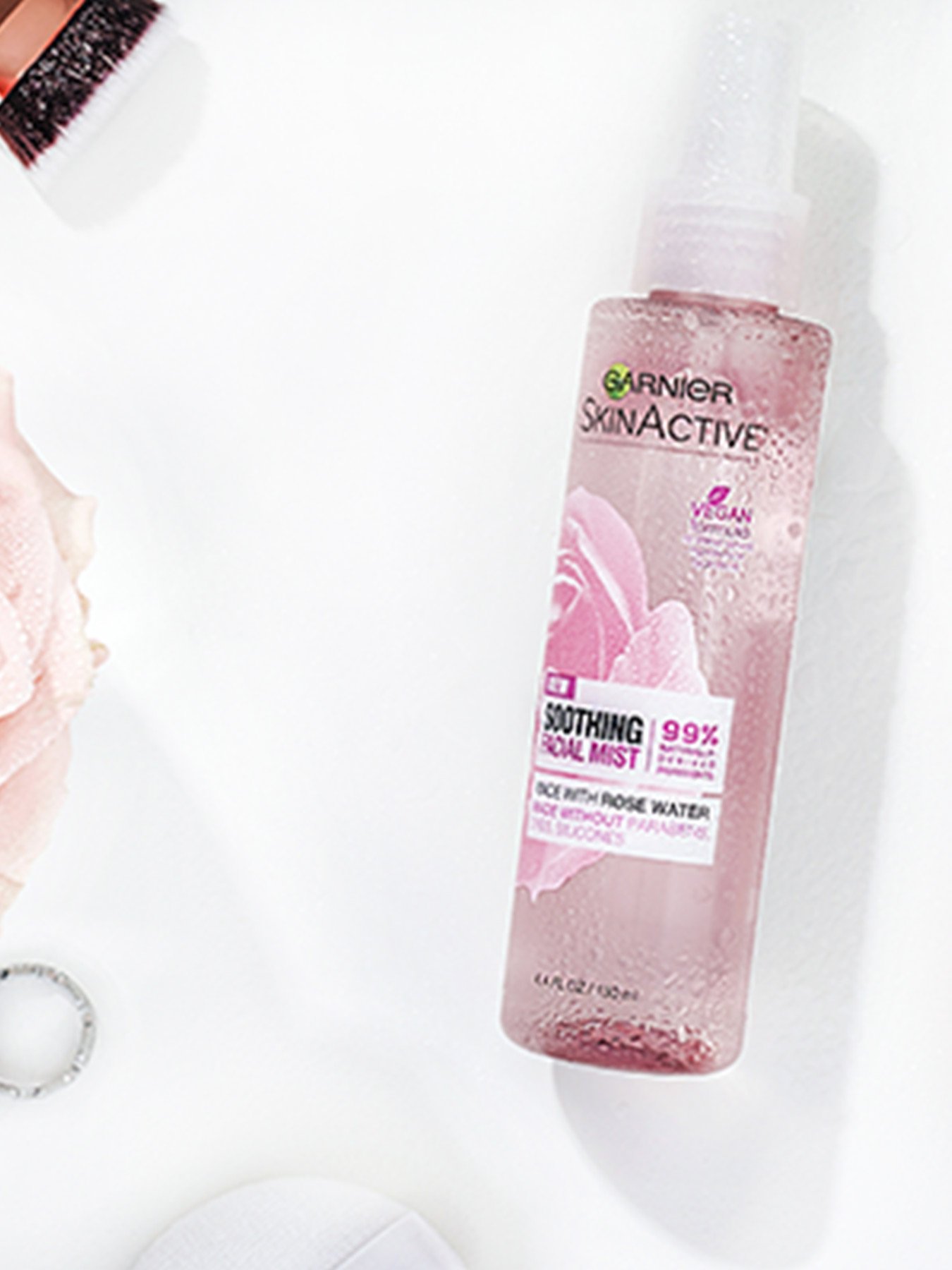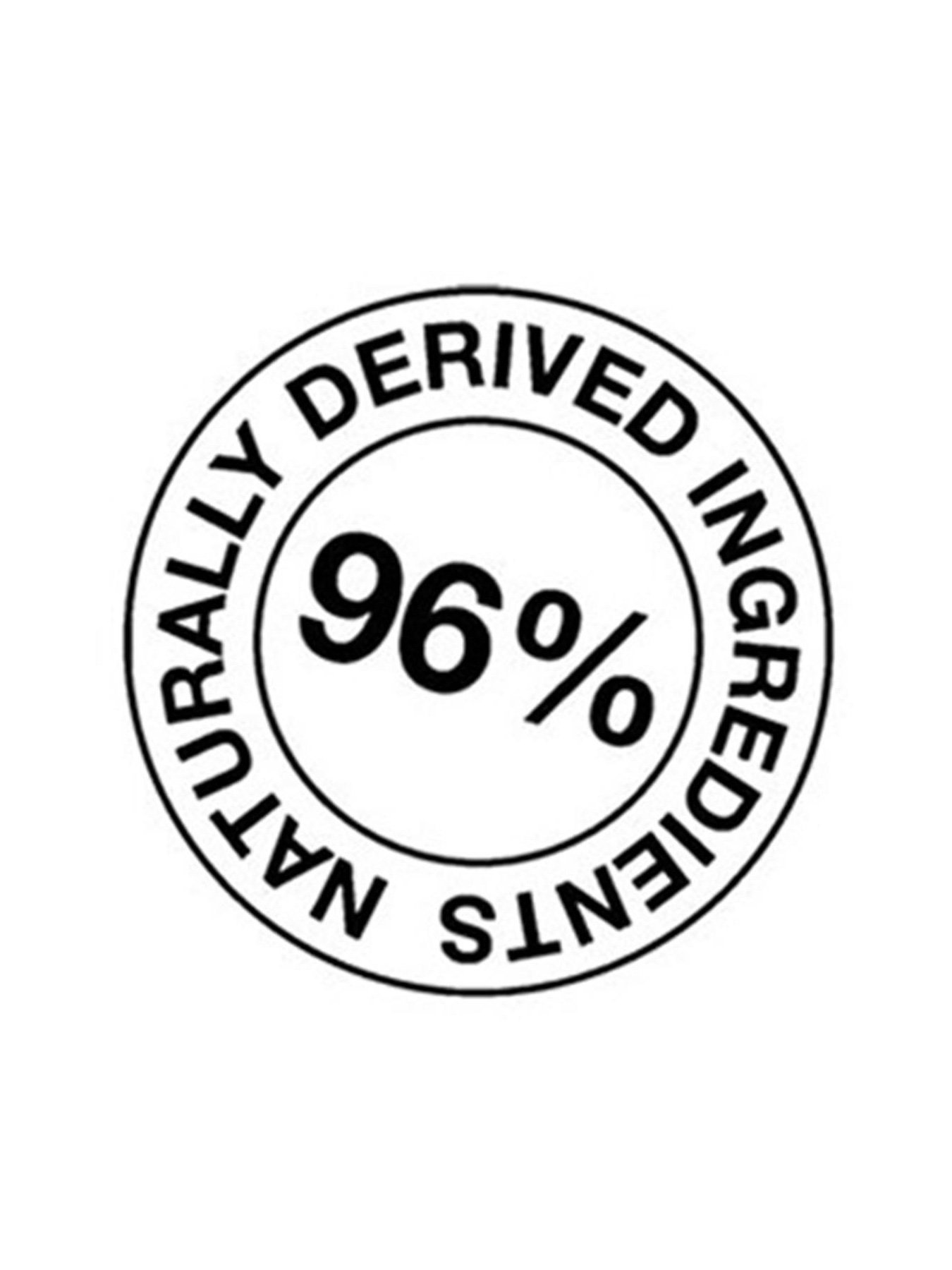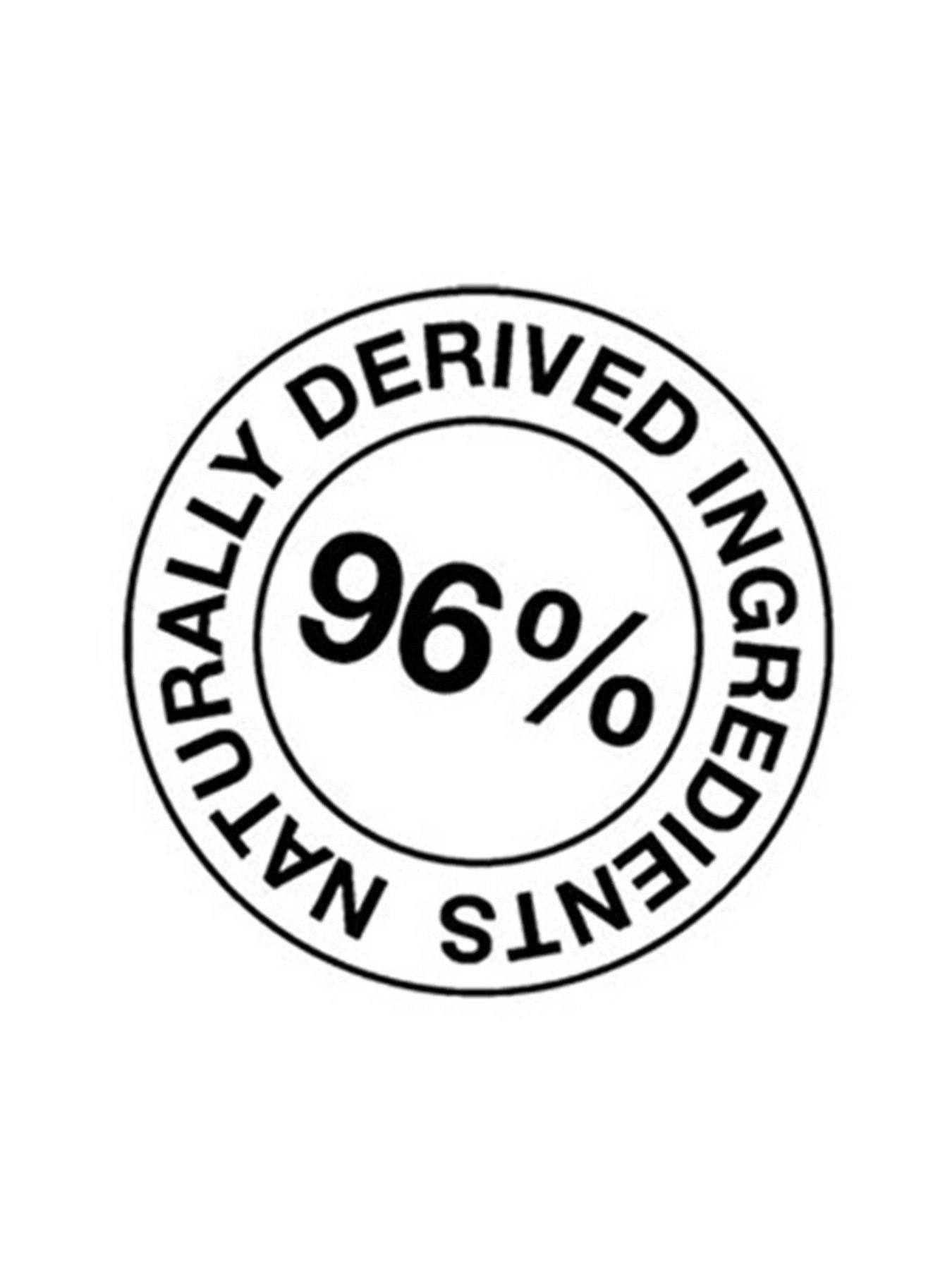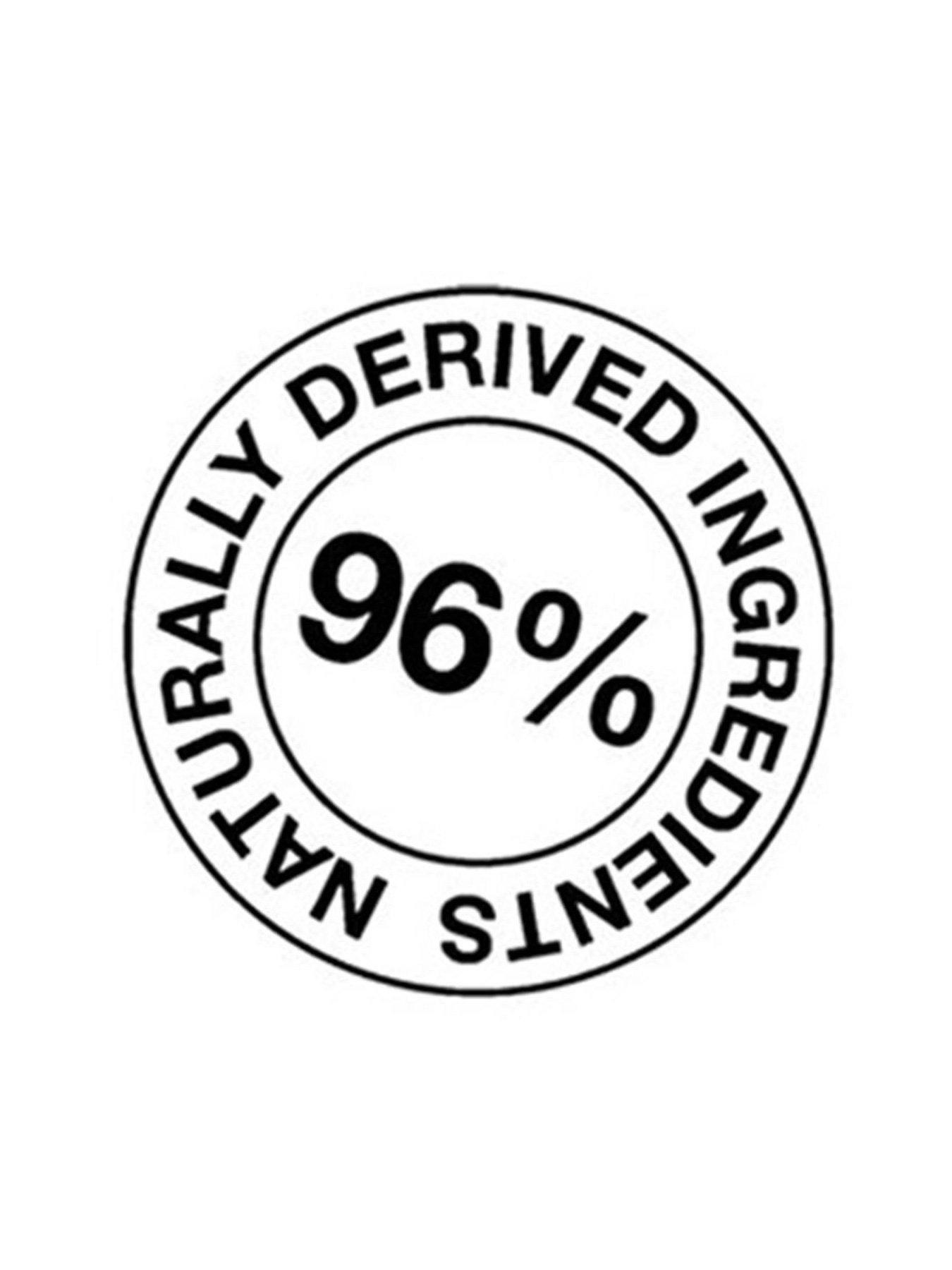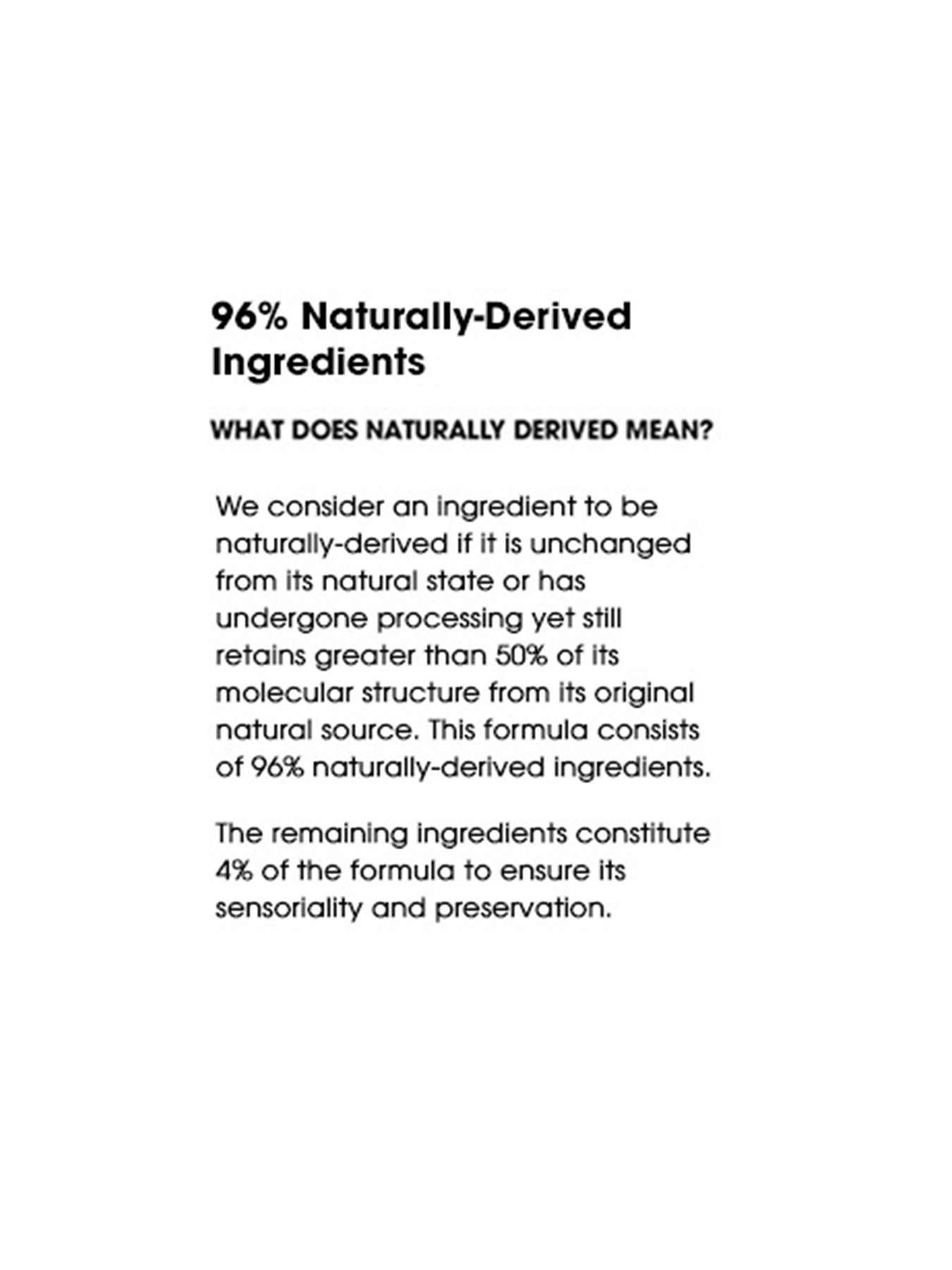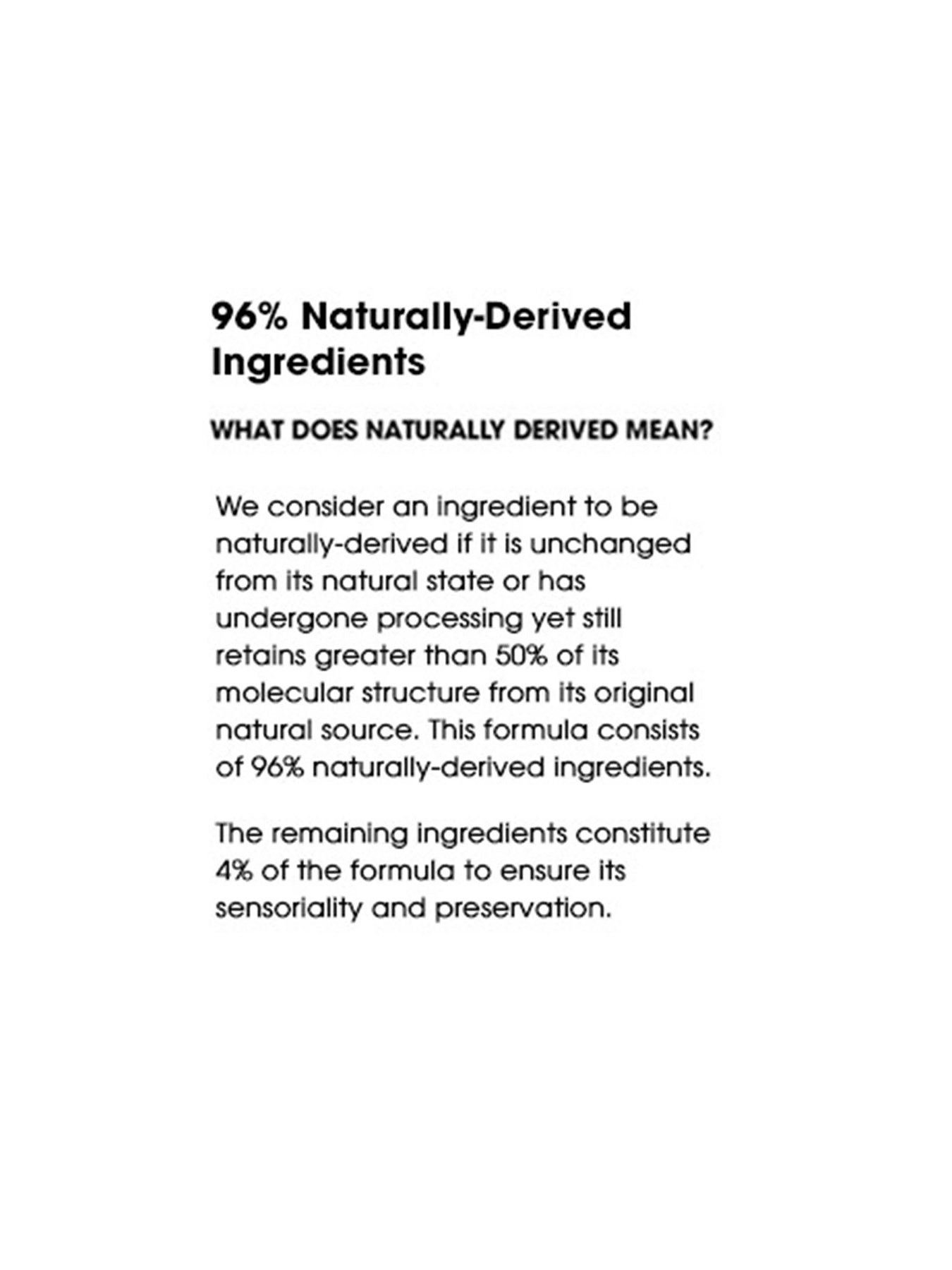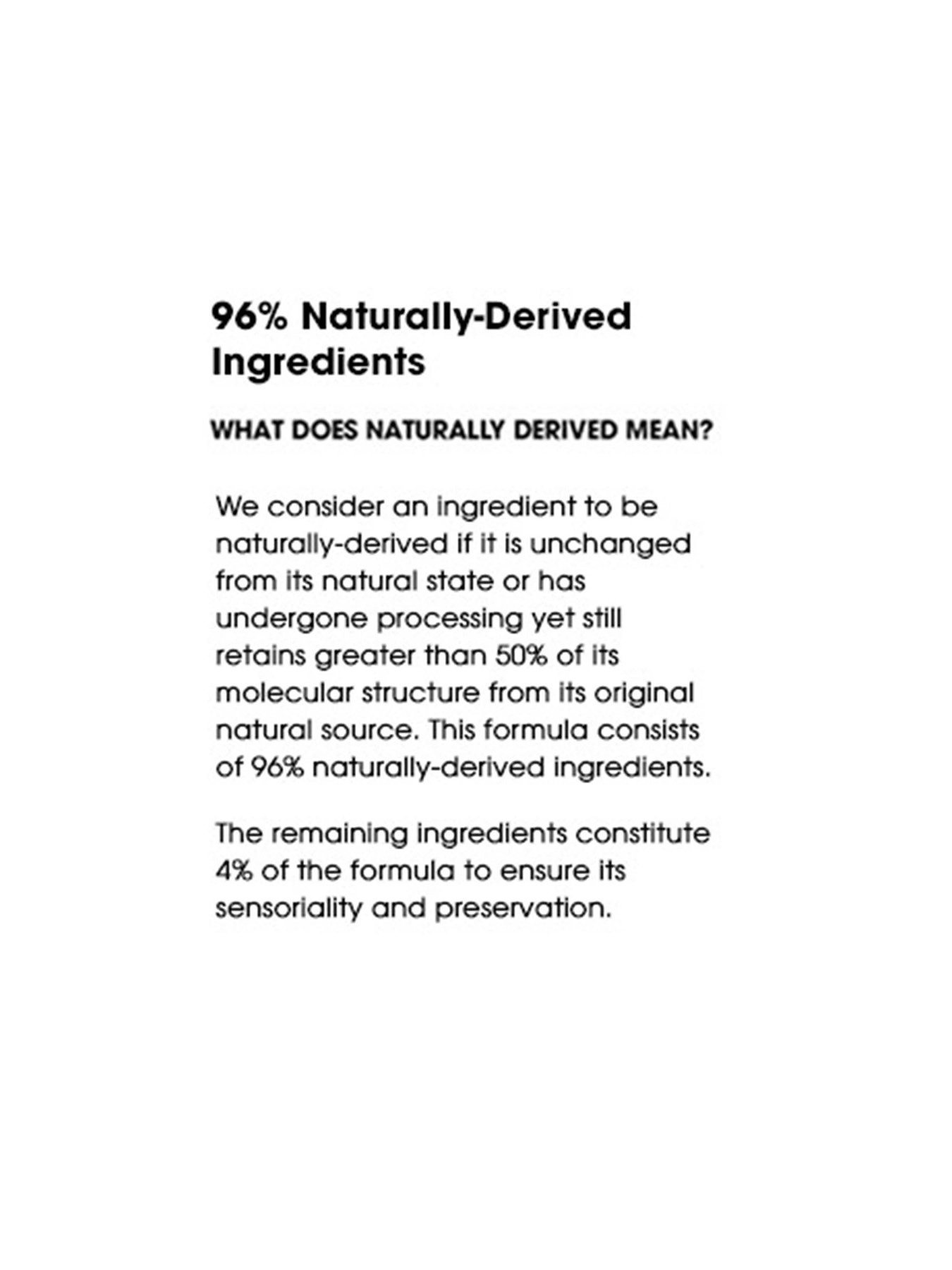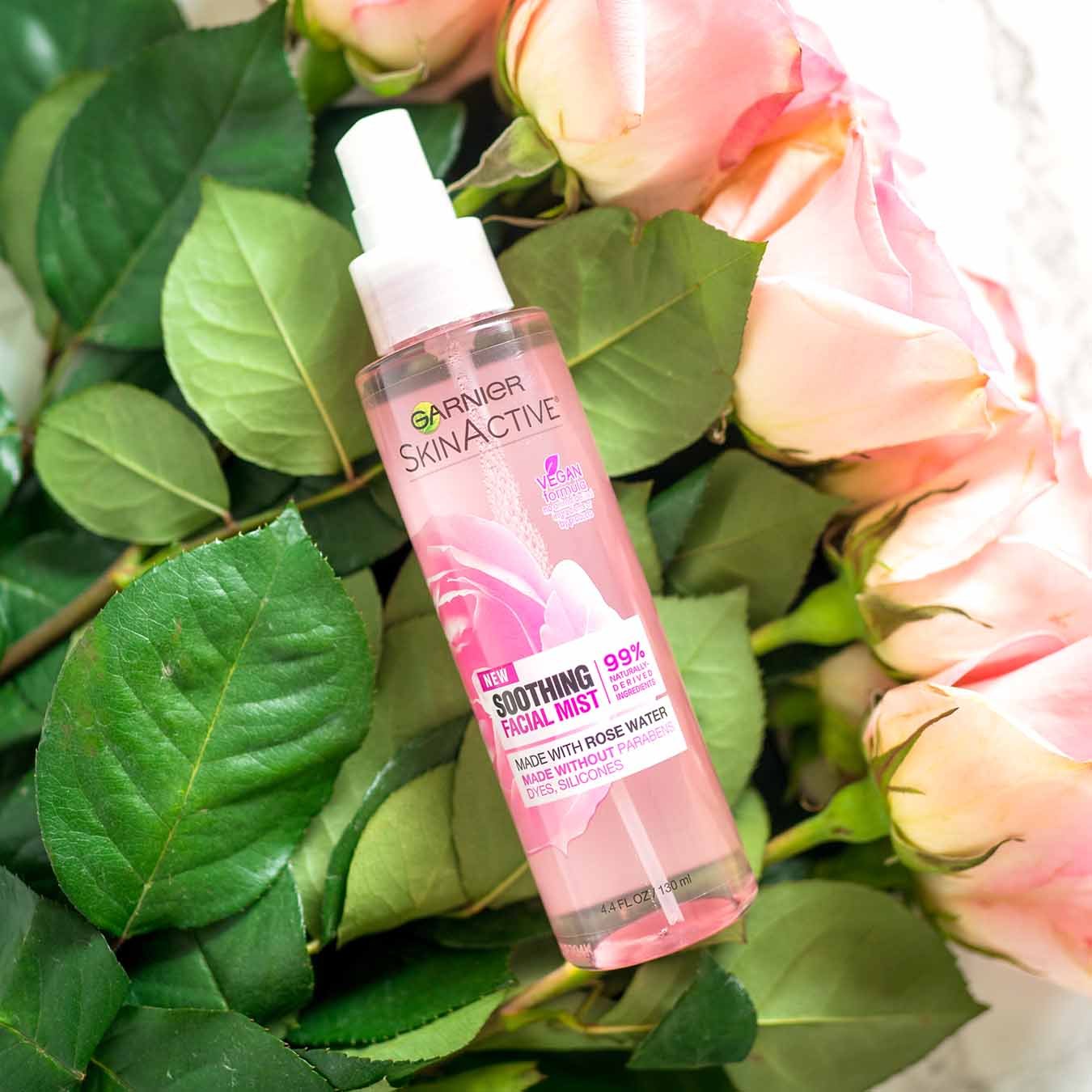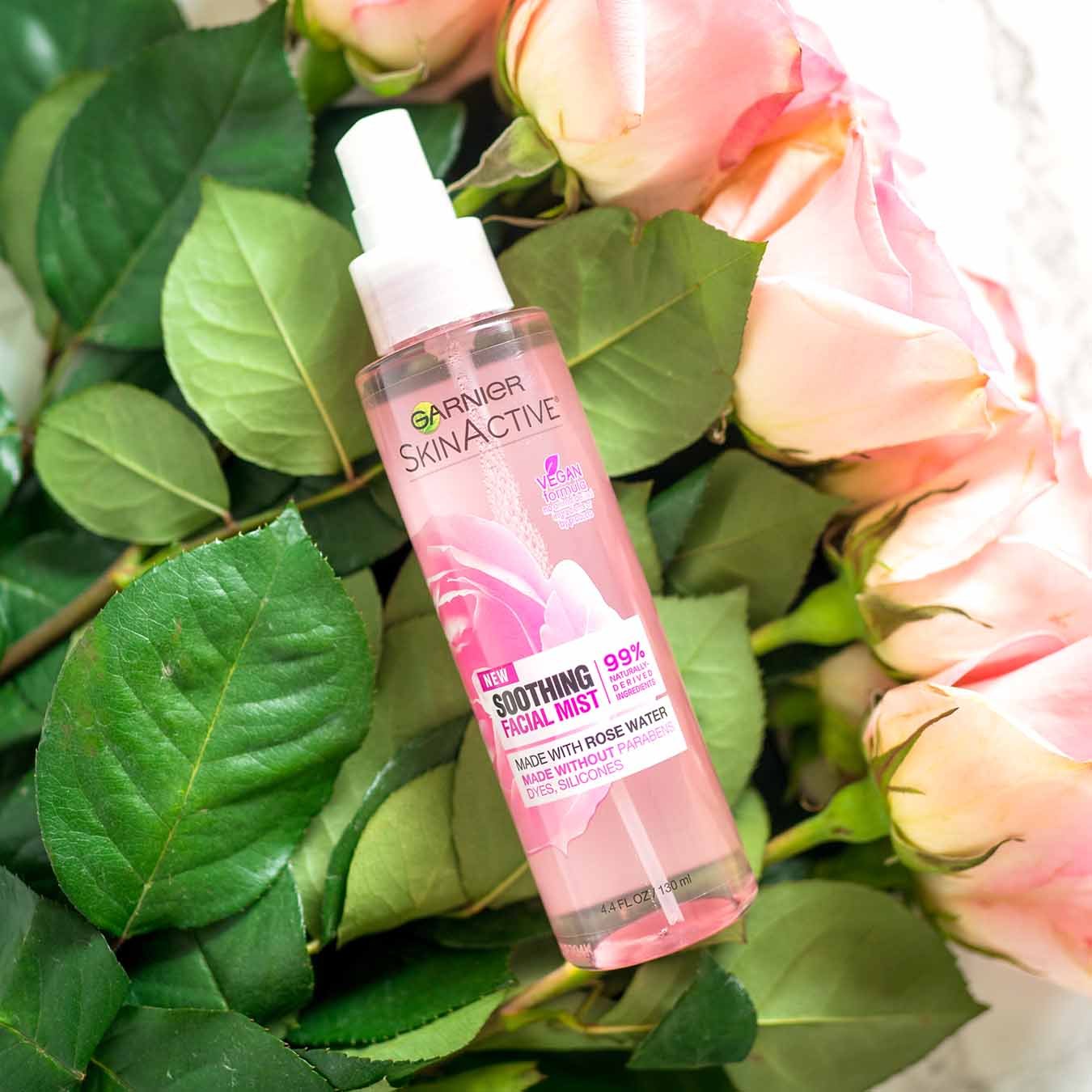 Soothing Facial Mist with Rose Water
Garnier SkinActive
$8.99 MSRP
Lightly hydrates leaving skin soothed and refreshed
PRODUCT INFORMATION:
Made with Rose Water, this facial mist instantly hydrates and refreshes skin, even after makeup. Can be used as a moisturizer to hydrate, before makeup as a primer, after makeup to set it, and anytime throughout the day to refresh skin. No need to rinse. Suitable for sensitive skin.
How To Use
Mist, in one continuous press, 12-15 inches from the face with eyes and mouth shut whenever skin needs a boost of refreshment.
Ingredients:
967259 10 AQUA/WATER GLYCERIN ALCOHOL DENAT. ROSA DAMASCENA FLOWER WATER SODIUM HYDROXIDE SODIUM PHYTATE ARGININE PROPANEDIOL CAPRYLYL/CAPRYL GLUCOSIDE CITRIC ACID SALICYLIC ACID LINALOOL PARFUM/FRAGRANCE F.I.L.#: B195571/1
Rated

5

out of

5
by
viri23
from
This has been the only thing that doesn't make my
This product has been the only thing that doesn't make my skin sting. Not sure why but any other moisturizer, serum, face cream, anything stings on my face. This mist feels great! it's refreshing and gives my face a beautiful glow! I have been trying to find it at my local stores for like 3 weeks now, it looks like they are out of stock so I'm going to have to order it. I wish it came in a glass bottle as I don't like contributing to plastic use. Garnier, please don't stop carrying this mist!!
Date published: 2020-11-12
Rated

5

out of

5
by
Anonymous
from
Fantastic For Dry Skin...Very Refreshing
Absolutely awesome product. It's like a moisturizing treat for my face. I like to use it before and after working out to hydrate my skin. I wish it came in fragrance is suitable for a man as well, but I will be using this until that product is available because I love the way that it makes my face feel. My face feels very hydrated and it helps With the redness after a hard workout. I highly recommend this product.
Date published: 2020-09-08
Rated

2

out of

5
by
Marya40
from
Product was tampered
I loved the smell and hydration accidentally got A tester and it was missing Half by time I realized then store wouldn't take it back
Date published: 2020-03-28
Rated

5

out of

5
by
kendragone
from
I got a bottle of this for Christmas 2 years ago and have been purchasing ever since! I use it all the time throughout the day, its a good price for how long it lasts. It just feels amazing and smells very pretty. I even use it over my makeup.
Date published: 2019-12-12
Rated

3

out of

5
by
brittanye857
from
It's not bad but it's not outstanding. I like the moisture and glow it brings to my makeup routine. However the spray apparatus on the bottle isn't my favorite. I feel like this is a dupe for the Mario Badescu rose spray
Date published: 2019-12-12
Rated

5

out of

5
by
karimaha661d
from
This is my first time Purchasing this product and for the few times I have used it it is really good. It has a nice rose scent and a gentle mist
Date published: 2019-12-11
Rated

4

out of

5
by
susaki22
from
Overall this facial spray is great it helps with rejuvenating my skin after a long day and smells great helping me feel refreshed when using this product.
Date published: 2019-12-11
Rated

5

out of

5
by
mrsdampf
from
This product is one of the best products Ive ever used for my skin. It smells good but it also feels so good.
Date published: 2019-12-11