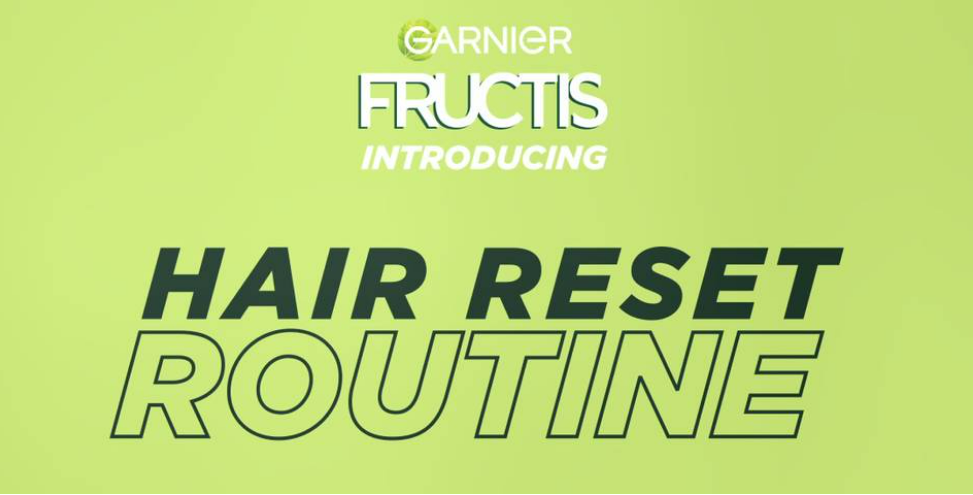 Hit the reset on oily buildup. Formulated with charcoal and micellar agent to effectively remove up to 95% of residue and leave hair & scalp feeling refreshed and clean.
$6.97 MSRP
Product Information
With up to 2x more clarifying power, Hair Reset Rebalancing Shampoo removes 95% of dulling residue, dirt, sebum, build-up, and pollution, and leaves hair remarkably shiny, even on greasy hair. Our formula is concentrated with cleansing ingredients and infused with our exclusive duo of ingredients: charcoal and micellar agent. Vegan, cruelty-free, silicone-free, and paraben-free.
Get up to 96 hours of visibly clean hair and scalp. Free of impurities, hair and scalp look healthy and feel clean for 4 days. For a deeper clean, pair with Pure Clean Anti-Residue Hair Scrub. Recommended to use 1x per week; 2x per week for heavy styling users.
Our shampoos provide a deep cleanse to the hair & scalp. Balanced with the necessary amount of gentle sulfates to remove up to 100% residue and conditioning agents that deliver hydration and prevent stripping.
Garnier aspires to create a positive impact by paving the way towards more and more sustainable beauty that is accessible to all. All Garnier products are approved by Cruelty Free International under the Leaping Bunny program.
Instructions of Use
Massage onto wet hair, lather and rinse thoroughly. Looking for detangling care? Try our Pure Clean Hair Reset Hydrating conditioner.
Ingredients
AQUA / WATER / EAU, SODIUM LAURETH SULFATE, COCO-BETAINE, GLYCERIN, GLYCOL DISTEARATE, SODIUM CHLORIDE, PARFUM / FRAGRANCE, CITRIC ACID, PPG-5-CETETH-20, SODIUM BENZOATE, SODIUM HYDROXIDE, POLYQUATERNIUM-10, CARBOMER, SALICYLIC ACID, BENZYL SALICYLATE, LIMONENE, BENZYL ALCOHOL, LINALOOL, CITRAL, CHARCOAL POWDER, POLYGLYCERIN-10, POLYGLYCERYL-10 MYRISTATE, POLYGLYCERYL-10 STEARATE, SODIUM DEHYDROACETATE
Social and Environmental Impact
Garnier is committed to continually improving the impact of its products throughout the product lifecycle, including the production and anticipated usage. This tool is designed to help assess the relative environmental & social impact of US Garnier Products compared to other L'Oreal Groupe products in the same category around the world in 2020.
The calculation method was developed with the help of independent scientific experts and Bureau Veritas Certification, an independent auditor. The score takes into account 14 environmental impact factors all along the product's life cycle. 
Learn more about the methodology, here
Overall environmental impact
Compared to other similar L'Oreal Groupe Products sold worldwide in 2020
Carbon footprint
g(1) per average amount used ( g per 10mL)
Water footprint
(2) per average amount used ( per 10mL)
Every consumer product has some impact on the environment. A good score here does not mean a product has a positive impact or no impact on the environment. The letters and colors used in this tool are designed to help you make comparisons to other similar products in L'Oréal's global portfolio, so you can make more informed choices.
Manufacturing conditions
Made in a responsible manufacturing plant
Waste recovery:
Renewable energy:
(3)
Package facts
% of carboard/paper certified FSC or PEFC:
(4) (3):
Refillable or rechargeable:
Discover out evaluation methodology and all that we are implementing to reduce our impact together!
Active Charcoal
When activated by a process that makes it porous, and therefore more absorbent, charcoal is known to purify skin, hair and scalp naturally.
Micellar Agent
Micelles are powerful agents to efficiently and yet gently clear away all types of residues, while leaving key nutrients intact. For clean and nourished hair.
HAIR RESET REBALANCING SHAMPOO
Residue Rescue

Need a hair detox? Tired of styling build up? Get rid of dulling residue, dirt, and pollution with Hair Reset to reach a new level of clean.
Our Formula

Perfect for greasy hair and scalp, our rebalancing shampoo is powered by an exclusive duo of ingredients: Charcoal and Micellar agent work hard to remove residue and give you up to 96 hours of clean hair and scalp*.
A New Level of Clean
With up to 100% residue removal*, your hair will be free of impurities. Hair and scalp will look clean, fresh, and full of healthy shine.
96 HR Claim = *with system of Hair Reset Shampoo & Conditioner
100% Residue = *with system of Hair Reset Shampoo & Conditioner
Rebalancing Regimen for Greasy Hair & Scalp