Strengthen Fragile Hair with Ginger
Why Ginger Is Such a Good Hair Care Ingredient
Does your hair feel weak and fragile? Does it look a little lifeless? You might want to try a product with ginger for hair. While the spice may be a regular ingredient in your kitchen, it's less common in your beauty routine. That's about to change.

Ginger offers head-to-toe benefits, and when incorporated into hair care formulas, like a routine that includes shampoo with ginger, the bundle can help restore to bouncy, shiny health. Here, everything you need to know about ginger and what makes it such good ingredient in hair products.
What Is Ginger?
Ginger is a spice that originated in Southeast Asia. For thousands of years, healers in Asian countries have used the root of the ginger plant to treat a variety of ailments, and it's long been revered for its stimulating and strengthening properties.
Ginger as a Hair Care Ingredient and Ginger Benefits for Hair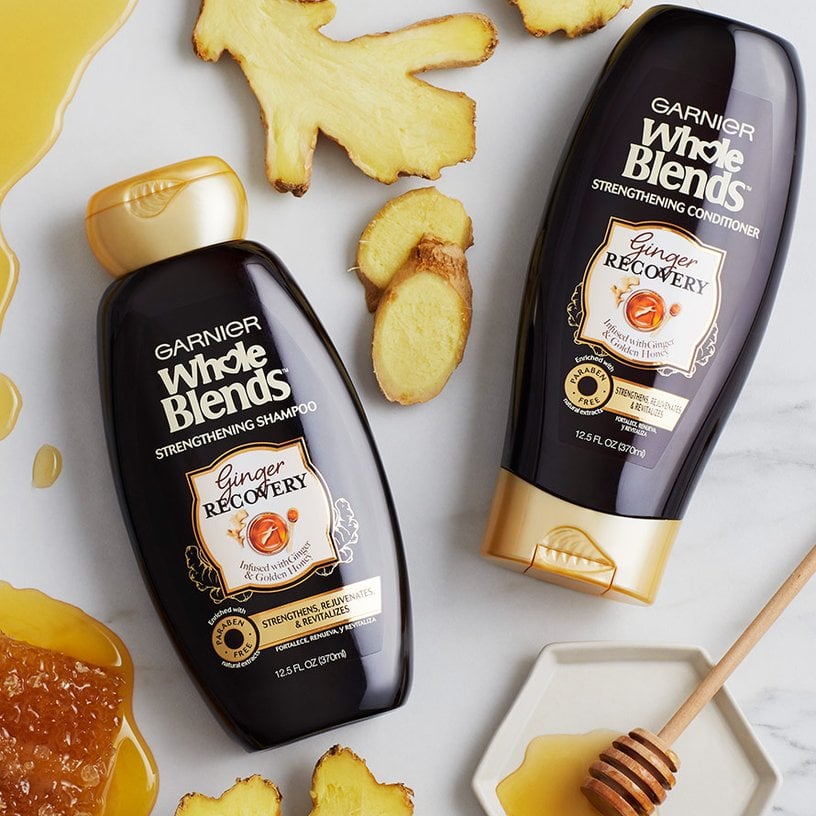 Because of ginger's restorative powers—as well as its age-old reputation for restoring strength and vitality—it's a natural fit for the Whole Blends Ginger Recovery collection.

These formulas infused with ginger and golden honey, were created to help strengthen the most exhausted, breakage-prone hair, helps restore a healthy, bouncy look, and deeply nourish hair.
How to Use Ginger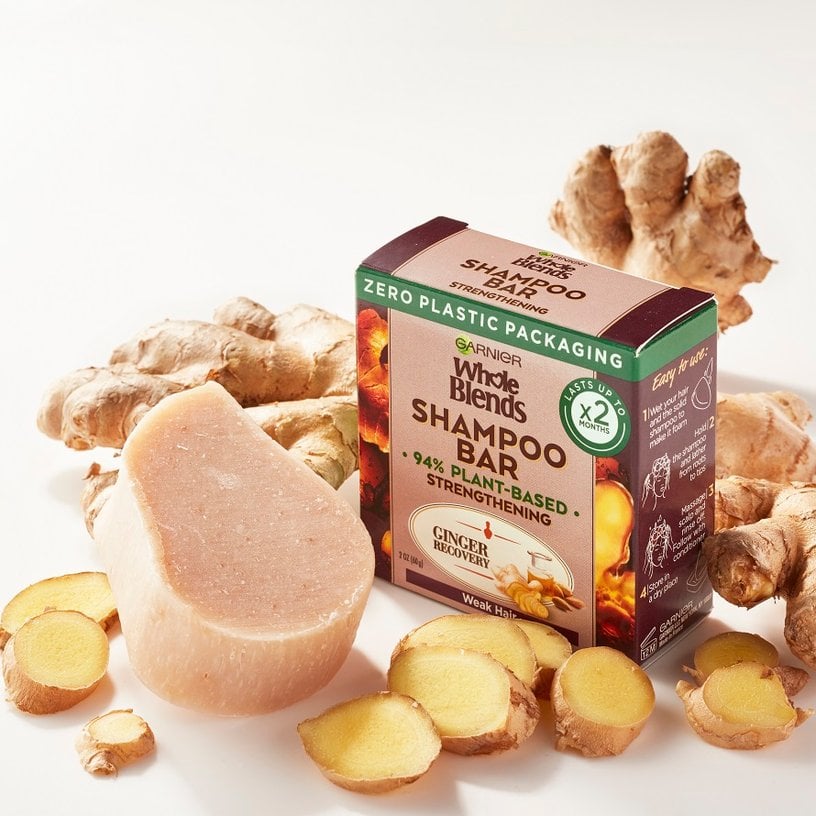 If your hair seems like it could use a vacation—that is, it's dull, lifeless and prone to breakage—try shampoo with ginger. Whole Blends Ginger Recovery Strengthening Shampoo is infused with a blend of ginger and golden honey. The bundle helps to restore the strength of weak and brittle hair and add hydration without the weigh down while gently cleansing.

And, in our first solid shampoo formula ever, Whole Blends Ginger Recovery Shampoo Bar helps seal in moisture and reinforce weak strands with 94% plant-based ingredients and zero plastic packaging.

Adding a conditioner with ginger to your hair care routine, such as Whole Blends Ginger Recovery Strengthening Conditioner offers deep hydration without any weighing hair down.