Micellar Water vs. Makeup Wipes
One of the best moments at the end of a long day is taking off your makeup. Whether you've used the same skin care routine for decades or are ready to try something new, chances are that makeup removal has been a part of your skin regimen for a long time. But thanks to Micellar Water, an innovative facial cleanser that originated in Europe, makeup removal can become a soothing, gentle, and relaxing part of your daily skin care routine. Forget the chore of scrubbing away your makeup at the end of the day with face wipes. Instead, get ready for an upgraded, innovative cleanser that will leave skin feeling soft and hydrated. Even better, we have a formula, Micellar Cleansing Water All-in-1 Waterproof, that cleanses skin while removing waterproof makeup. It's a product that's here to upgrade your skincare routine from traditional makeup wipes and into the tech-savvy future.
What is Micellar Water?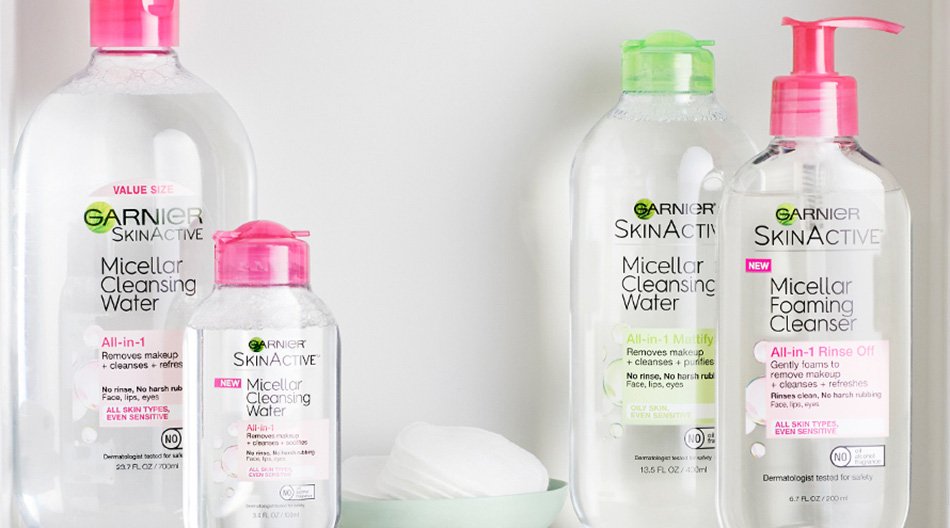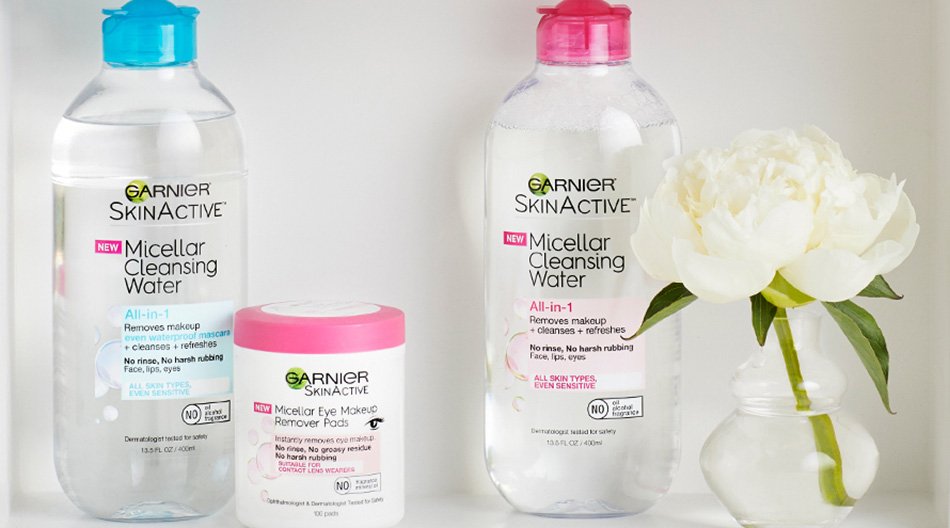 Micellar Water is a rinse-free cleanser that uses breakthrough micelle technology to lift away impurities like sweat, oil, dirt, and makeup off of the skin's surface. Micellar Water is gentle on skin, which makes it a great alternative to harsh rubbing that may occur when using traditional face wipes. Regardless of which type of Micellar Water product you choose, it's an all in one option for makeup removal and cleansing. It's gentle enough to work on all skin types, even sensitive skin.

Ahead, find a breakdown of the differences between Micellar Water liquid and traditional makeup wipes. Discover why Micellar Water deserves a place in your makeup removal and cleansing routine and can replace or even supplement face wipes. Your makeup removal regimen may never be the same. Don't worry, you can thank us later.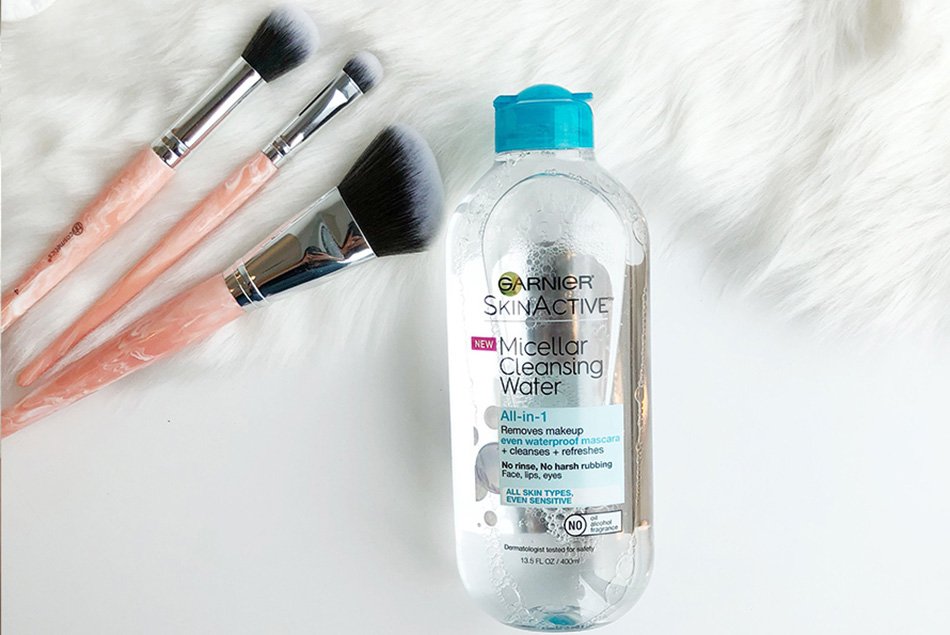 What Is Micellar Water?
Micellar Water is a facial cleanser first formulated in France, where it has been used as an alternative to rinseable cleanser for decades. The beauty fable says that years ago, Parisian water was considered too harsh for use on the gentle skin of the face. As an alternative to the rough city water, skin care experts formulated Micellar Water as a rinse-free cleanser that didn't require water to remove makeup or cleanse the face. French women are known internationally for their beautiful, supple skin, and it's safe to say that the tradition of using Micellar Water has helped to create the cliché of French girl beauty. Micellar Water may have started off as a niche product known only to French women and beauty experts, but today, it's grown in popularity in the mainstream United States beauty market. Everyone from French beauty devotees to discerning drugstore shoppers have tried the gentle, all-in-one cleansing of Micellar Water.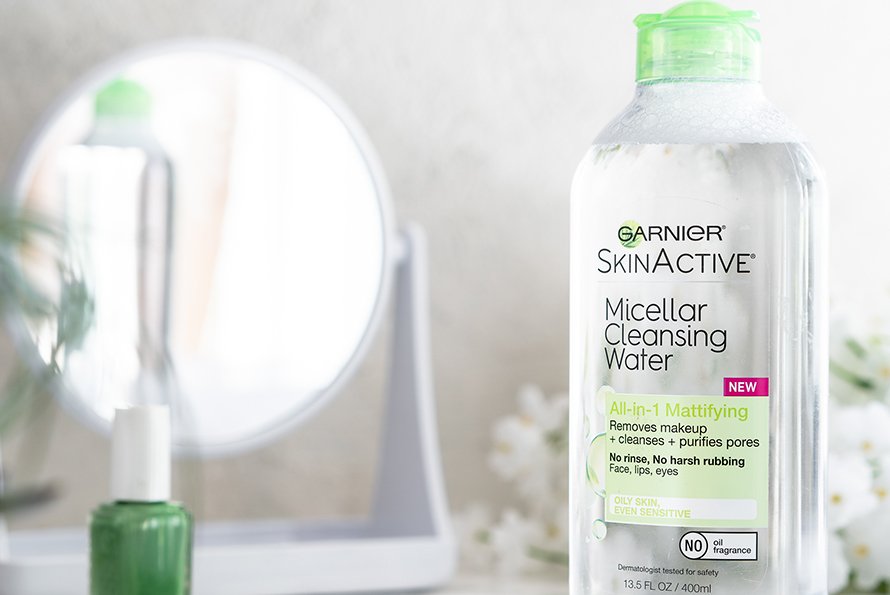 Think of micelles as tiny but mighty bubbles that gently lift makeup like a magnet with no harsh rubbing required. Micelles attract dirt and impurities and lift them away from the surface of your skin, typically with the help of a cotton pad to lift away dirt for good. Micellar Water is gentle enough to be used on sensitive skin, but it's also strong enough to remove makeup. Depending on which formula you choose, with just a few swipes of Micellar Water across your face, the cleanser can remove everything from waterproof mascara to eye makeup to foundation. The evidence will be right there on your cotton round and in your trash can.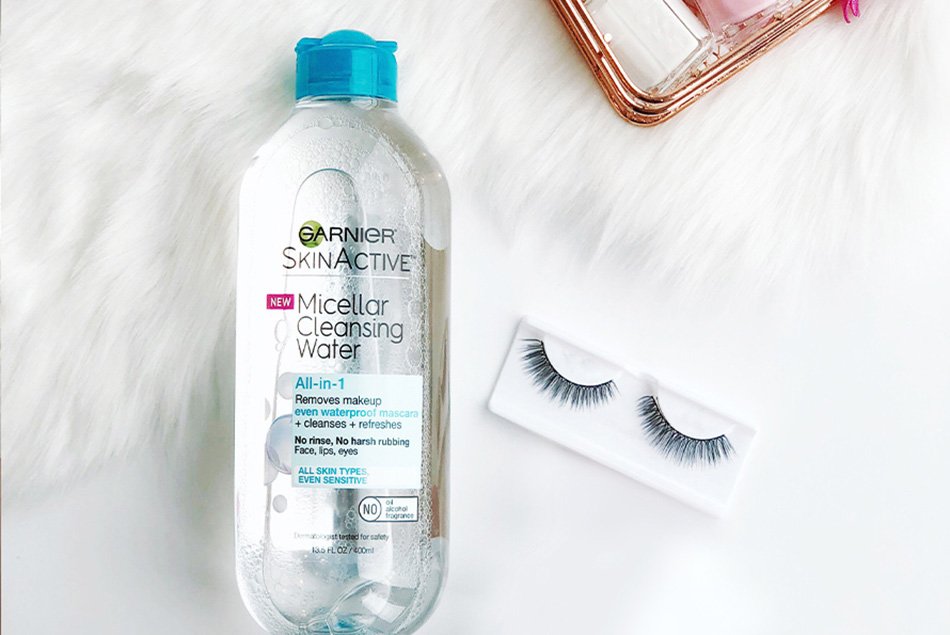 Want to Try Micellar Water but Hesitant to Ditch Your Beloved Wipes?
We get it — face wipes have been popular in the U.S. beauty market for so long for a reason. Wipes are easy to transport and use on the go. But even if you can't get through a day without a few of your trusty wipes, we have good news: all the gentle, soothing goodness of Micellar Water is available in towelette form. Just like Micellar Water cleanser, Micellar Water towelettes use micelle technology to lift makeup, dirt, and sweat from the skin's surface. The delivery system may be the same, but the innovative formula means that users can cleanse the face and remove makeup all in one — even in towelette form. Micellar Water towelettes also come in cotton pad form, designed specifically to remove heavy eye makeup. If you prefer to remove your eye makeup before your foundation or lipstick — or you simply have a hearty smoky eye or next-level beauty look that needs some extra love to thoroughly remove — micelle technology can help remove makeup.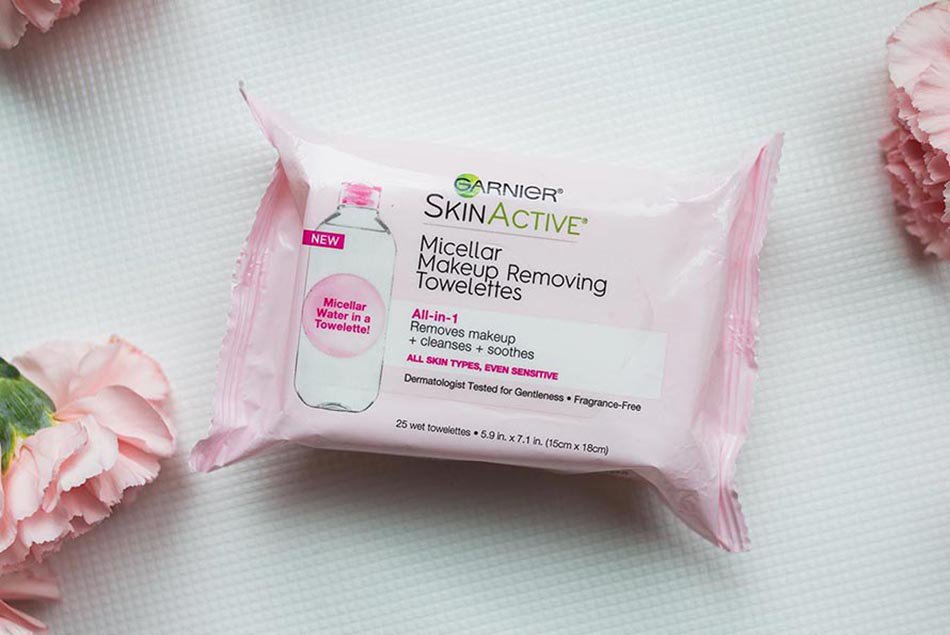 If travel is one of your main skin care concerns, Micellar Water cleanser is even available in a 3.4-ounce version that's travel friendly. Pack it in your carry-on to swipe away makeup before a flight, then use it upon arrival to remove any dirt, sweat or impurities that may have gathered during your journey. Micellar Water Cleanser is just as easy to use on the go as a traditional makeup wipe. Whether in towelette or cleanser form, it leaves skin soothed and clean no matter if you use it in the back of a taxi, in a hotel room, or getting off a plane.

Regardless of your preferred makeup removal or cleansing delivery system, our micellar technology has an option for you. Choose from rinse-free cleanser, towelettes, eye makeup removing towelettes, or a travel size mini bottle. Even better, incorporate all of the above into a balanced skincare regimen to meet your ever-changing beauty needs. Your skin care needs may be different every day, which is why micelle technology has been incorporated into a variety of different formulas to meet you (and your skin) halfway.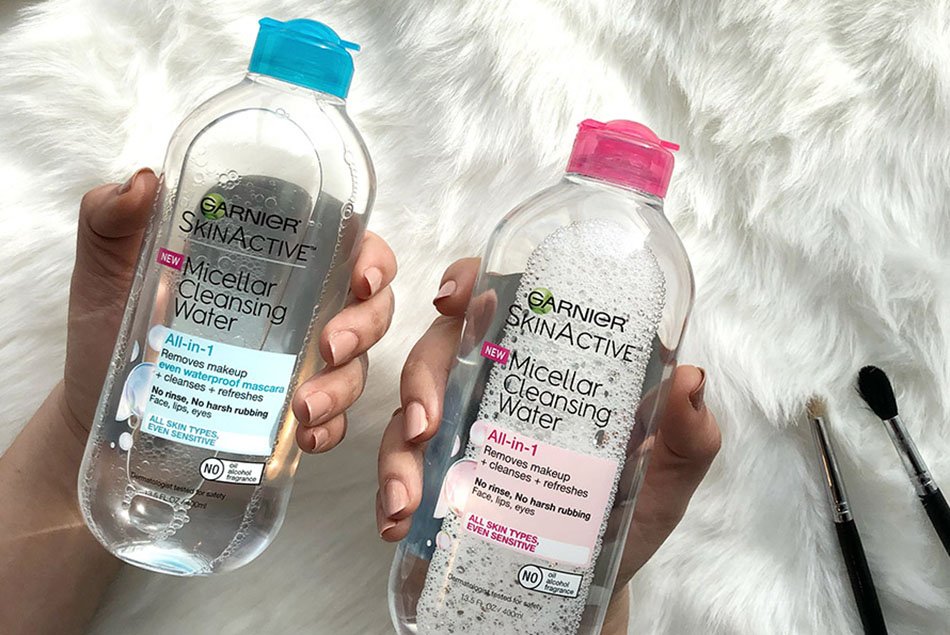 What Skin Types Can Benefit from Micellar Water?
The gentle formula makes it a great option for sensitive skin. There's no need for harsh rubbing or scrubbing. Just a few swipes — whether with the original Micellar Water rinse-free cleanser, Micellar Water towelettes, or Micellar Water eye makeup remover cotton pads — can gently cleanse skin. There's even a Micellar Water formulated specifically for combination/oily skin, which means people of all skin types can cleanse with Micellar Water.

If you've been looking for an alternative to traditional makeup removal wipes, micelle technology has an option for you. Choose your preferred way of cleansing, then find a Micellar Water to match. The innovative formula won't disappoint — and may even have you tossing your old school makeup wipes in the trash.