Men's Hair Products for Every Style
Learn how to create styles with hair pomade, hair putty and hair cream.
Some guys can get away with the basics: lathering up with shampoo, rinsing and calling it a day. But if you want to take your hairstyle to the next level, it's worth incorporating hair products designed for men into your routine. With a range of formulas, like hair pomade and hair putty, you might be surprised at how many different looks you can get. Here, a few popular styles and how to style them.
Prep Your Style: Grow Strong Cooling
Healthy looking hair sets the stage for a cool style—so before you begin to tame or tousle with products, first treat your hair and scalp to a deep clean. Wash with a shampoo like Garnier Fructis Grow Strong Cooling Deep Clean Shampoo, which intensely cleanses hair, invigorates the scalp, and fortifies hair with an icy-fresh blend of a menthol and mint extract. Try it in the morning, when the cooling sensation will help wake you up. For a one-step shower, opt for the Garnier Fructis Grow Strong Cooling 2-In-1 Shampoo and Conditioner, which gives hair a long-lasting clean feel with a combination of citrus extract and menthol.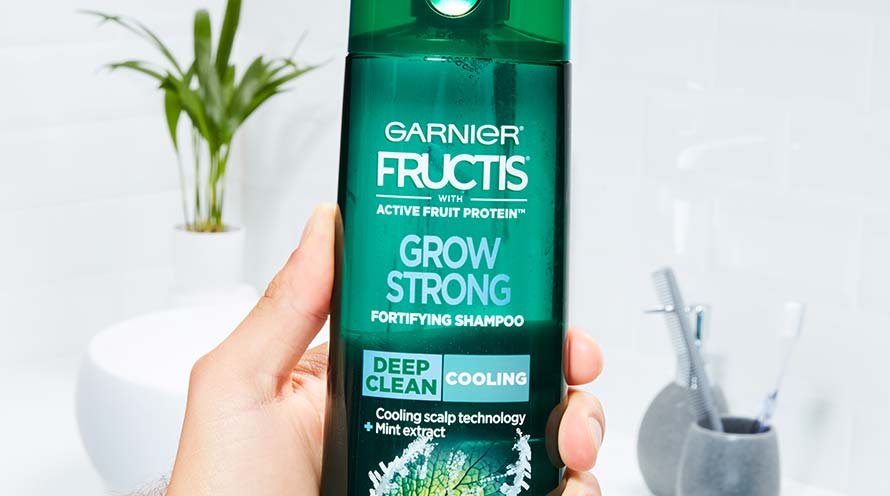 For the Next-to-Natural Look: Hair Cream
If you're not sure how to style hair—or just want to go for a more natural, you-woke-up-like-this look—it's as simple as using hair cream. Look for a hair cream with men in mind, like Fructis Style Natural Look Liquid Hair Cream for Men, that offers light hold and just enough polish that it doesn't look like bedhead. Plus, this styling cream comes in a tube instead of a jar or pot, meaning it's easy to take on the go and won't make a mess. Another bonus: it's one of our fastest—not to mention easiest—ways to style short hair to medium length hair for men. No wonder it's one of our best hair products for men.

How to Use It: All you need to do is lightly dampen your hair, dispense a small amount of the styling cream, and run it through your hair. Then, let it air dry. It's so lightweight and touchable that you'll be able to run your hands through it and restyle, if needed, throughout the day.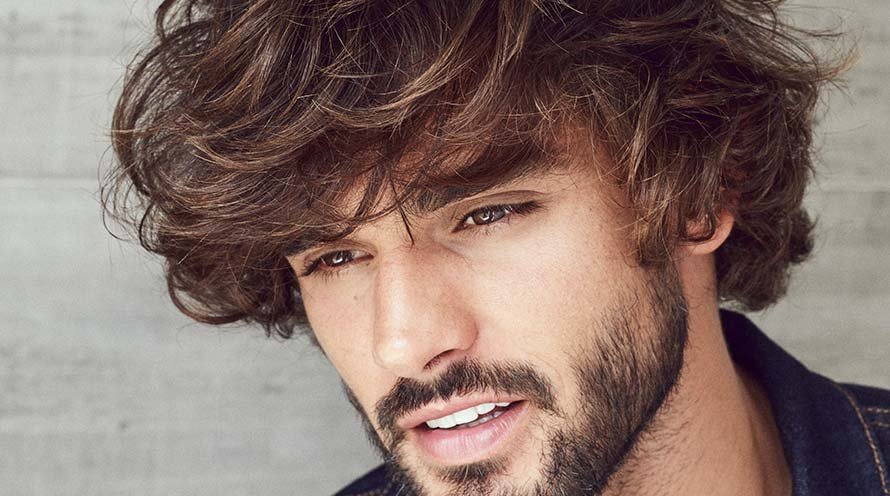 For a Textured, Lived-In Look: Hair Putty
Think of hair putty as a texture cream for men. One of the most versatile hair products for men, putty is also the opposite of slick, gelled hair, as it offers a more messy, easygoing texture that looks totally effortless. For short to medium length hair, there's nothing better for adding a more casual vibe. Fructis Style Matte and Messy Liquid Hair Putty for Men pairs medium hold with extra texture.

How to Use It: Starting with dry hair, rub the hair putty vigorously into your hair from back to front with your hands. (Doing it from back to front prevents it from looking greasy or waxy.) Style it, using your fingers, until it's in place. You can then add it to touch up your style during the day.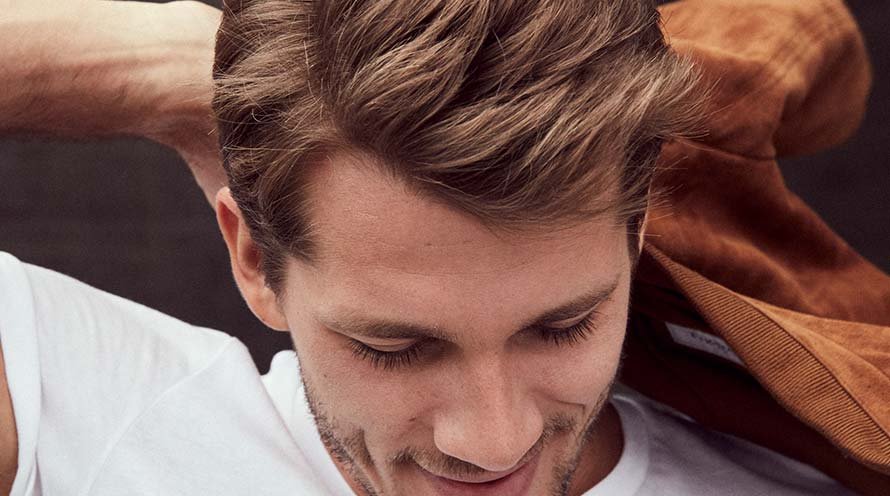 For the Subtly Styled Look: Hair Pomade
To up your grooming game, it's time to learn how to use pomade for a subtly polished look. First: What is pomade? It's thicker than a cream, for starters, and typically offers more hold. Fructis Style Shine and Hold Liquid Hair Pomade for Men also adds shine, so it gives a groomed, glossy finish that's perfect for short to medium length men's hair. (Don't worry: Hair pomade's no-wax, liquid formula won't leave any residue.)

How to Use It: If you're not sure how to style medium length hair on men, you're not alone. There are two easy options, both of which involve pomade for men. The first is a sleeker look, which simply involves working hair pomade through damp hair and then combing it to the side (depending on your part). How to find your part: Once you identify on which side your hair sits, line up your comb to the outer edge of the eyebrow and separate. Lightly tousle it with your fingers.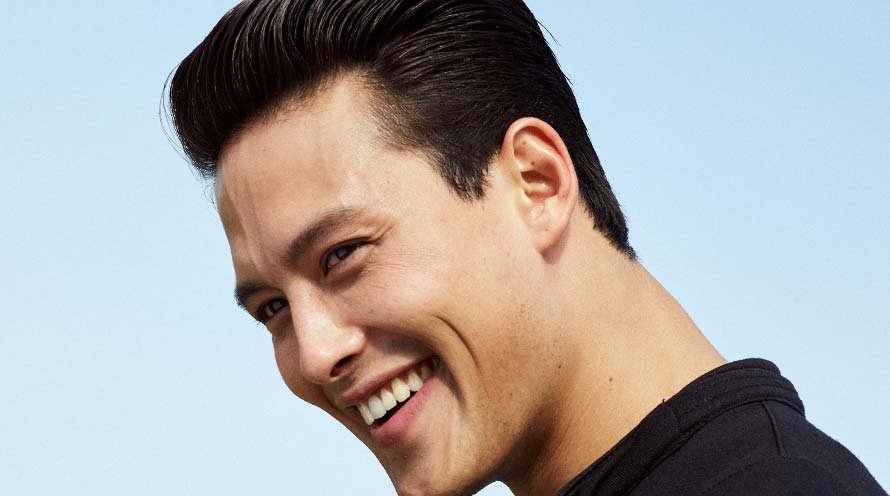 For Controlled Curls: Hair Cream
For styling curly hair, try multiple products that can work with your curl pattern. Try Fructis Style Natural Look Liquid Hair Cream for Men. This creamy formula can be raked through hair with ease for a natural look.

How to Use It: Simply work a small amount of hair cream through damp hair and let it air dry. If you don't have time to shower, you can also scrunch the hair cream into your curls to add more definition and shine.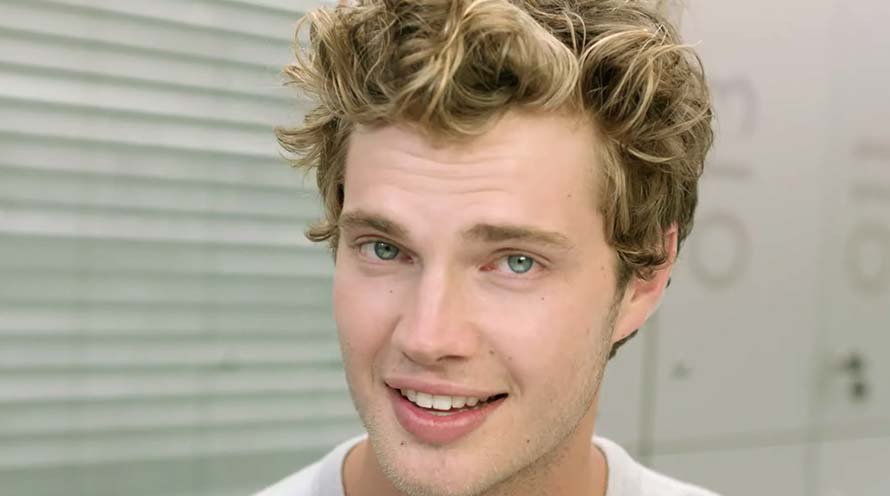 For Long Hair: Hair Cream
If you're wondering how to style long hair for men—or trying to grow it long enough for a man bun—it's best to keep it simple with a styling cream. One that's lightweight and doesn't leave any sort of shine will keep it from looking greasy. Try Fructis Style Natural Look Liquid Hair Cream for Men, which offers very light hold and leaves hair with a natural look.

How to Use It: Using your hands, run a small amount of a hair cream for men through damp hair, making sure it's evenly distributed throughout. Either blow dry or air dry, depending on the look you're going for.