Four cute short haircuts and how to style short hair
Short hair, don't care! Literally. That's part of the appeal of short haircuts, since a short bob or pixie haircut usually requires little to no maintenance—outside of regular haircuts, of course. (There are few things worse than a short hairstyle that's two or three months overdue for a trim.) If you've been dreaming of a wash-and-go hair, a short haircut is the closest most people will ever get to it.
But if you're looking for a quick change, you won't find it once you go short. Styling short hair is notoriously tough, since you're only working with a few inches of hair. Still, the impact is worth it—after all, not many women go for anything north of a lob hair length. Short haircuts for women all but guarantee that you'll stand out wherever you go. (If you don't really believe that, just ask the many stars who've made short pixies a red-carpet staple.) Just as important as the short haircut itself is how to style short hair. It seems like it could get a little monotonous—because ponytails and most braids are out of the question—but there are more hairstyles for short hair than you'd think.
With the right hair tools and short hair inspiration, it's entirely possible to get new, cute short hairstyles no matter how long—or short—your haircut is. Two words: bobby pins. Bobby pins are the unsung hero of the hairstyling world, especially when you're working with short hair. They're essential when you're working with short, layered hair, which can quickly unravel if it's not pinned well, and short hairstyles for fine hair, which could slip out easily. Most short hairstyles for women involve some sort of pinning, and bobby pins—both those that blend in with your hair color and in bright shades that stand out—are always your best bet. Pus, there are also those hair products and heated hair styling tools you can use to switch up the texture, since a sleek, blunt bob has a completely different vibe from a wavy bob. So even if you're working with a wavy, curly, or layered short haircut, you don't have to feel like you're stuck with just one of those.
If you want to make the most of your short hair, look no further. Whether you're interested in cool ways on how to use bobby pins or genius hair styling tips and tricks, just keep reading for short hairstyle ideas that are anything but average.
The Short Haircut: Pixie Haircut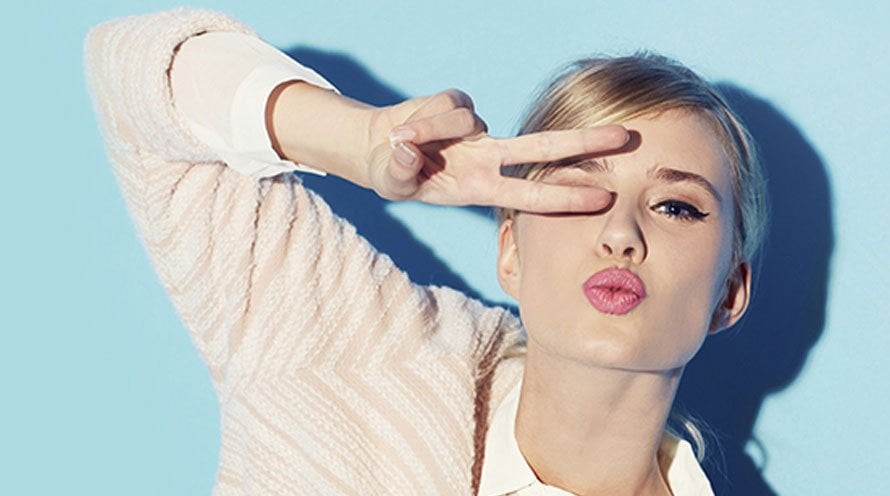 Few short haircuts are more iconic than the pixie haircut—or more daring. But the impact is huge (your friends will definitely notice) and the maintenance, pretty low. Here, three hair styling ideas for the short pixie.
How to Style a Pixie Haircut With Bobby Pins:
If you have a pixie haircut you can't go wrong with a DIY hair accessory—fashioned from bobby pins, naturally. It works especially well if you have coiled, kinky, or curly hair. A handful of them arranged in a shape (like a simple Triangle, or colorful "X") keeps the section of hair smooth enough to stand out from a head full of curls. Plus, you can switch up the shape and placement depending on your preferences. For a short pixie, you can't get much simpler.
How to Style a Pixie Haircut With a Hair Styling Product:
For a high-shine, low-maintenance hairstyle, complete your pixie haircut with a dry hair oil, which adds a healthy sheen to hair. It feels so lightweight, you won't think you've sprayed on anything at all. If you have short, wavy hair or a short, curly hairstyle, dry oil can help with frizz control and give a glossy hair look. How to style a short haircut with dry hair oil: "Take the hair and create a deep side part by pushing the hair all to one side to give it that sleek or lacquered back," says Garnier celebrity hair stylist Tommy Buckett. Try one like Garnier Whole Blends Illuminating Oil Moroccan Argan and Camellia Oil Extracts. It's ideal for both styling short pixie haircuts and for hair that's coarse, which needs both the moisture and shine that dry hair oil rich in argan oil can offer.
How to Style a Pixie Haircut With a Heated Hair Styling Tool:
Buckett is a big fan of the straightening iron, which gives you extra control over short hair—especially at the roots, which can be tough to style when you have a pixie haircut. That's essential, because if your roots are out-of-control, it can turn cute short hairstyles into a pouf situation. "If your hair needs more control or smoothing, then use a flat iron to de-puff the hair for a smooth base," advises Buckett. Look for a mini-sized one that can get as close as possible to the roots of your hair.
The Short Haircut: Blunt Bob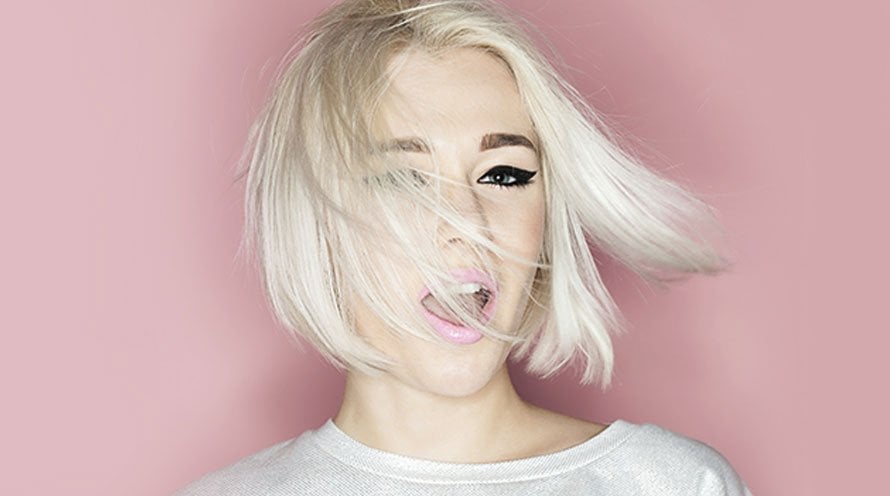 There's no better way to get an Old Hollywood vibe than with a blunt bob. The flapper staple is a versatile short haircut that hits at the chin and can be worn straight, wavy, or curly. Get the best hair styling ideas for your short blunt bob here.
How to Style a Blunt Bob With Bobby Pins:
A half-up, half-down hairstyle is a fan favorite, and this hair look is possible even if you have a short haircut like a blunt bob. Simply pull back the top layers of your hair (including any bangs as well as shorter pieces in the back) and pin them at the back of your head. The more haphazard the placement of the pins, the better. Worry less about how the they're arranged and more about your hair being secured in the back. Not only is this hairstyle great for women who have short layered hair, but it also works for short haircuts with bangs, too.
How to Style a Blunt Bob With a Hair Styling Product
Blunt bobs are a great short haircut for fine hair, since you don't have the long, heavy layers that drag down hair. But hair can still sometimes fall flat—and if that's the case, counteract it with a sea salt spray. "I like to spray it on damp hair—sometimes even combining it with Fructis Smooth Blow Dry for all-day hold—and then blow dry the hair using my hands, twisting sections of the hair as well as smoothing them with my fingers," says Garnier celebrity hairstylist Michael Duenas. "This gives the hair a natural, controlled shape with texture." This hair styling technique gives wave and movement to straight hair, while short, wavy hair looks smoother and more defined. Try Garnier Fructis Beach Chic Texturizing Spray, with sea salt – which gives hair that breezy, tousled hair look without weighing down waves.
Get This Look
Get This Look
How to Style a Blunt Bob With a Heated Hair Styling Tool
Short haircuts for fine hair, like blunt bobs, usually involve some type of hair volumizing product or texturizing spray—but in a pinch, you could always use a blow dryer to recreate the same hair volume. "Use it to smooth your hair out and add hair texture by using your fingers," says Buckett. "If your hair is fine or flat, this will also give your hair volume." And, since you've heat-styled it, your short hairstyle will stay in place way longer than it would with products alone.
The Short Haircut: Lob Hair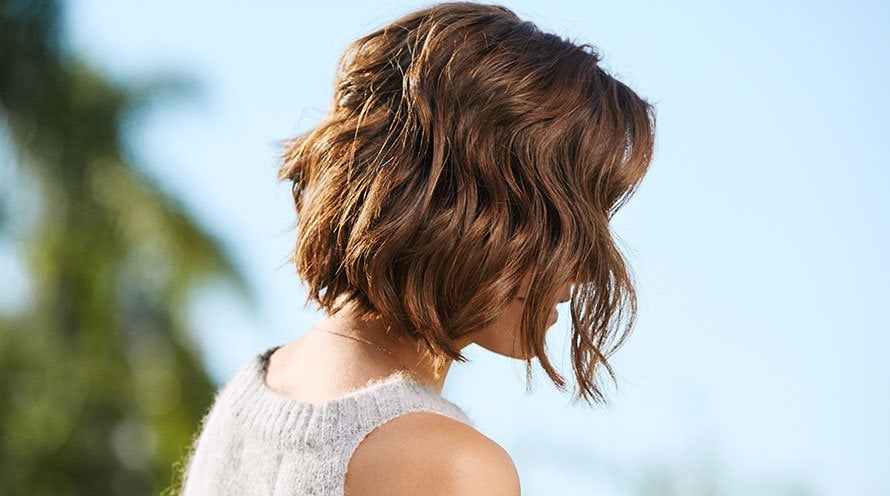 Lob is a mash-up of "long" and "bob"—a.k.a. it's a long bob. Lob hair typically hits below your chin and above your collarbone, and it's a short haircut that's both easy to manage and easy to style. Here, three ideas for how to style your lob hair.
How to Style Lob Hair With Bobby Pins
Forget the barrette. If you have lob hair length or even a short bob, you can make a cute, short hairstyle happen. First, pull your hair back into a tight ponytail at the nape of your neck. Anchor some bobby pins in simple arrow shapes (two pins meeting in the middle to form the point) in a single file on the side of your head behind your ear working down toward your ponytail. If you were looking for a short hairstyle for a formal event, like a wedding, prom, or holiday, this is equal parts easy and pretty.
How to Style Lob Hair With a Hair Styling Product
It's a risk for most short hairstyles for women: Your hair might come undone, since you can't count on a tight elastic hair-tie to keep everything in place. Enter hairspray—in particular, one that's strong but flexible. "It's going to hold the hairstyle for 24 hours," explains Duenas. "Plus, it'll shield the hair from frizz." Try one like Garnier Sleek & Shine Anti-Humidity Aerosol Hairpsray, which also contains argan oil—this formula helps minimize stiff and crunchy hair.
Get This Look
Get This Look
Garnier Fructis
Sleek & Shine Anti-Humidity Aerosol Hairspray
Instant barrier against frizz.
How to Style Lob Hair With a Heated Hair Styling Tool
A ½-Inch curling iron is your MVP of hair styling tools. And, since lob hair is one of the most versatile short haircuts out there, you might as well use it to your advantage. "You can get three distinctly different hair looks with one tool," explains Duenas. First, you can use it to smooth and straighten hair by sliding your hair between the barrel and the clip of the iron. Or, you could get a natural-looking curl by wrapping sections of hair in a figure-eight shape around the barrel and the clip. If you're after big, beach waves, simply twist each section of hair and then wrap it around the barrel of the iron.
The Short Haircut: Short, Layered Hair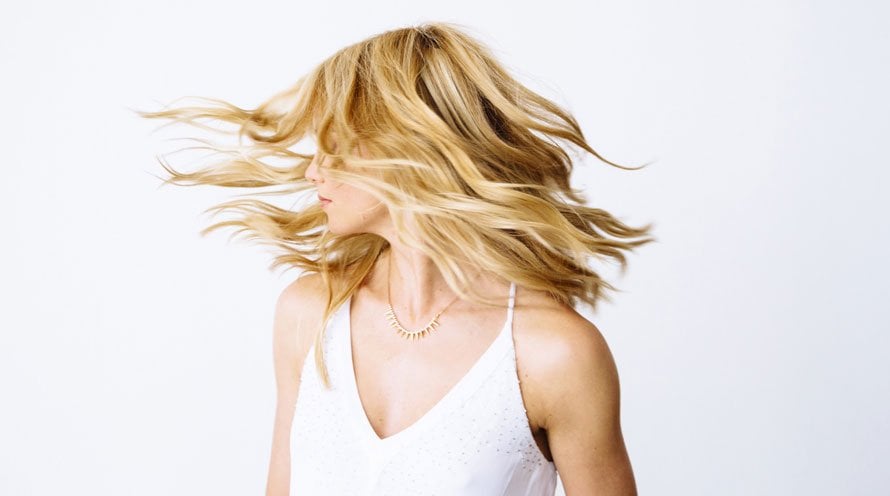 Short, layered hair is on the edgy spectrum of short haircuts. It can take a little more work to style hair, but it's worth it, especially if you have short wavy or curly hair. Whether you have a short pixie, a wavy bob, or lob hair, layers can give it movement and lift. Here's how to style this short haircut.
How to Style Short, Layered Hair With Bobby Pins
For most short hairstyles with layers or bangs, here's a chic way to look sleek, that's actually impossible to screw up. Just buy some colored bobby pins (stick with one color for a more elegant look) and after sweeping back your bangs, stack up several bobby pins to form a wider anchor to keep your layered hair out of your face. It's a versatile option that works whether you have a pixie haircut or a wavy bob hairstyle that you're tying back in a bun or ponytail. Try it to dress up your everyday short haircut—whatever that happens to be.
How to Style Short, Layered Hair With Hair Styling Products
A smoothing cream is always a good idea, but it's also essential if you're working with short wavy hair, a short, curly hairstyle, or a short hairstyle for thick hair (since thick hair can sometimes feel coarse). "When using smoothing cream, make sure to apply it when the hair is damp," says Duenas. "Then, blow-dry the hair with a vented brush to help give it lift." A good smoothing cream should do everything, from taming frizzy hair to serving as a heat protectant. Find a formula that also contains argan oil, like Garnier Fructis Smooth Blow Dry Anti-Frizz Cream, for hair moisture and softness.
Get This Look
Get This Look
How to Style Short, Layered Hair With Heated Hair Styling Tools
Give some life back to your short haircut with layers with a blow dryer. The big advantage of adding layers to your short hairstyle is that you automatically get some texture and a piece-y look to your hair. Factor in a blow dryer, and you've got yourself some volume, too.
If you've already gone for the chop, get even more
styling tips for short hairstyles
like pixie haircuts, bobs, and undercuts.