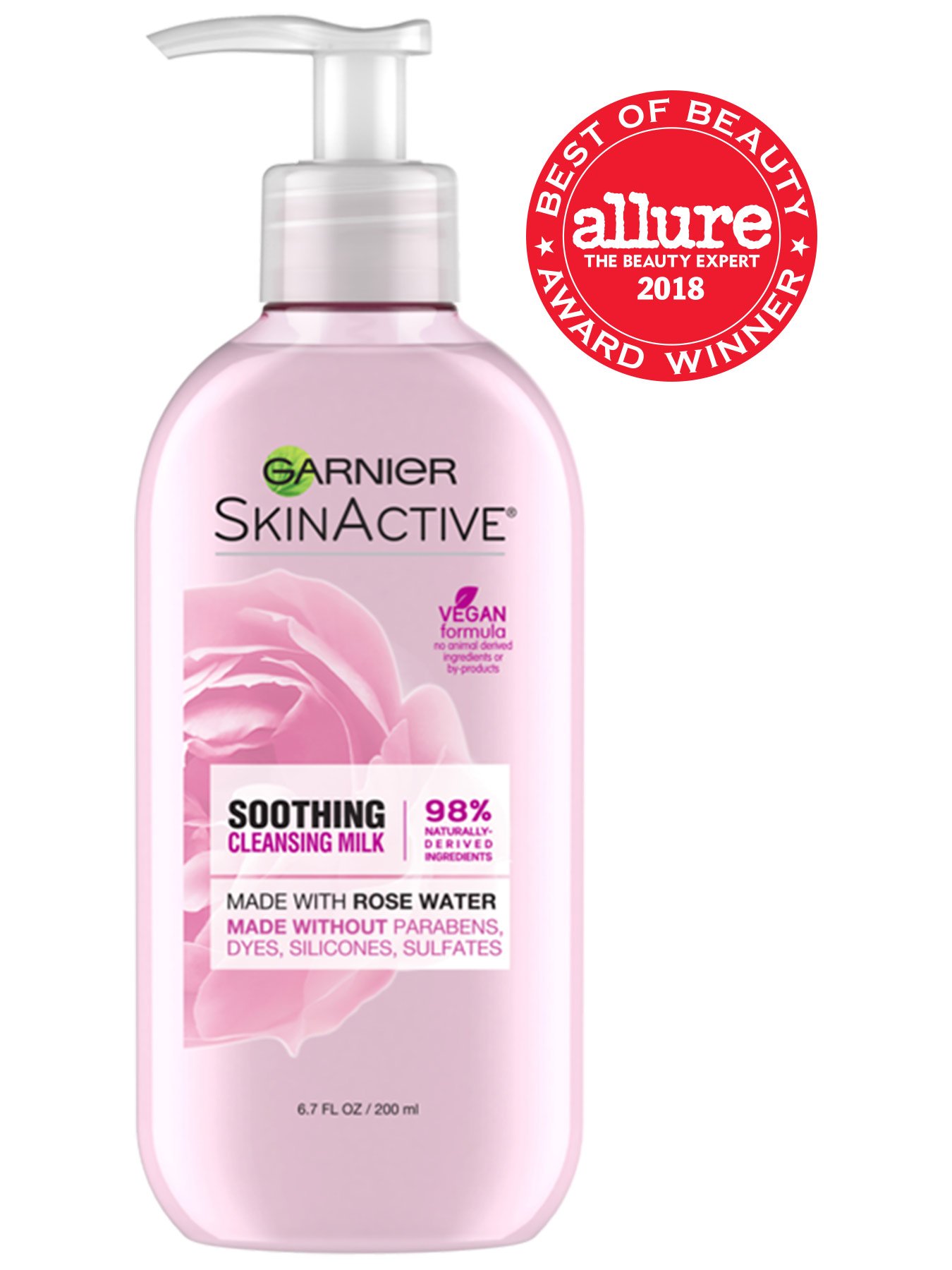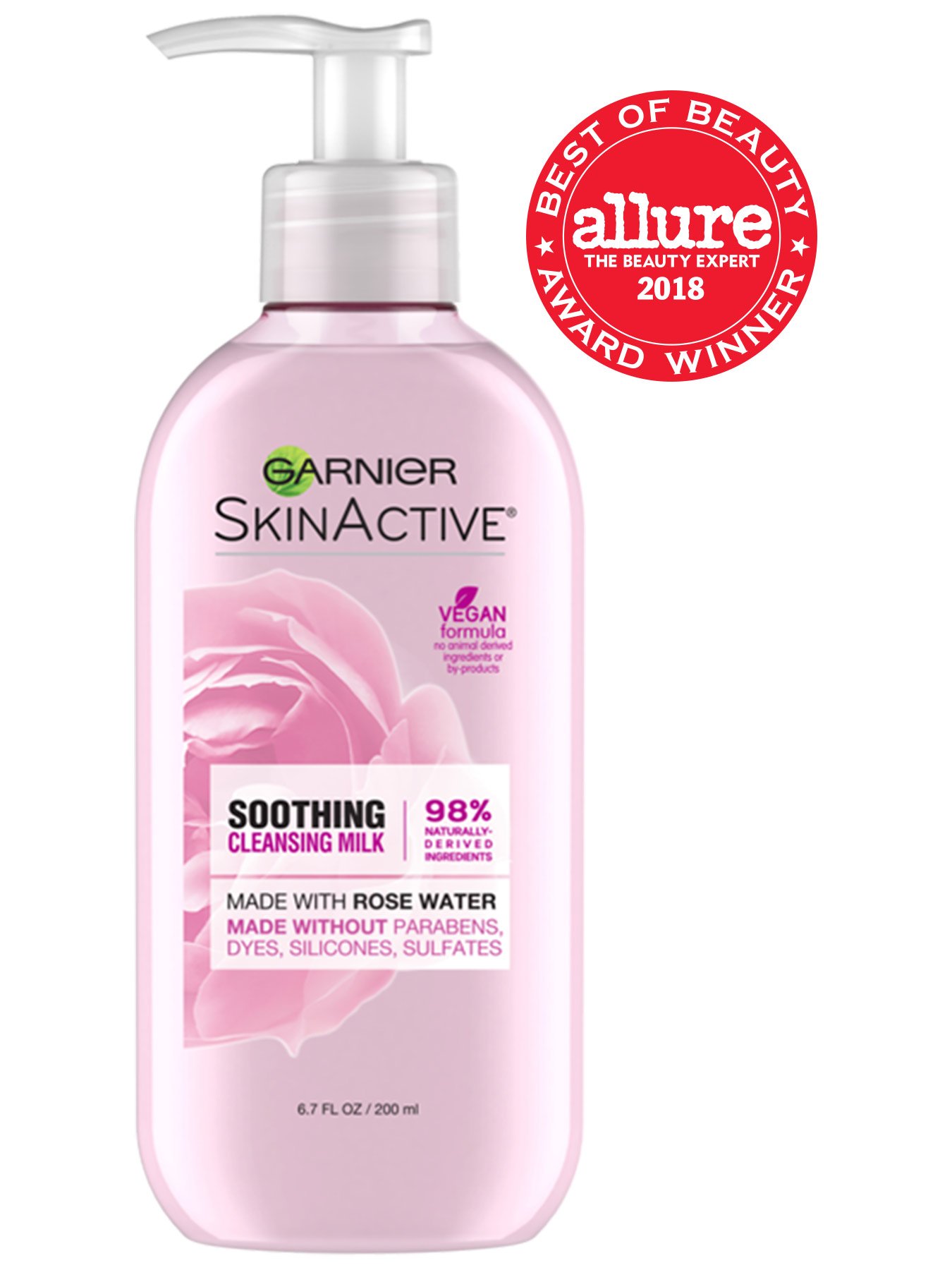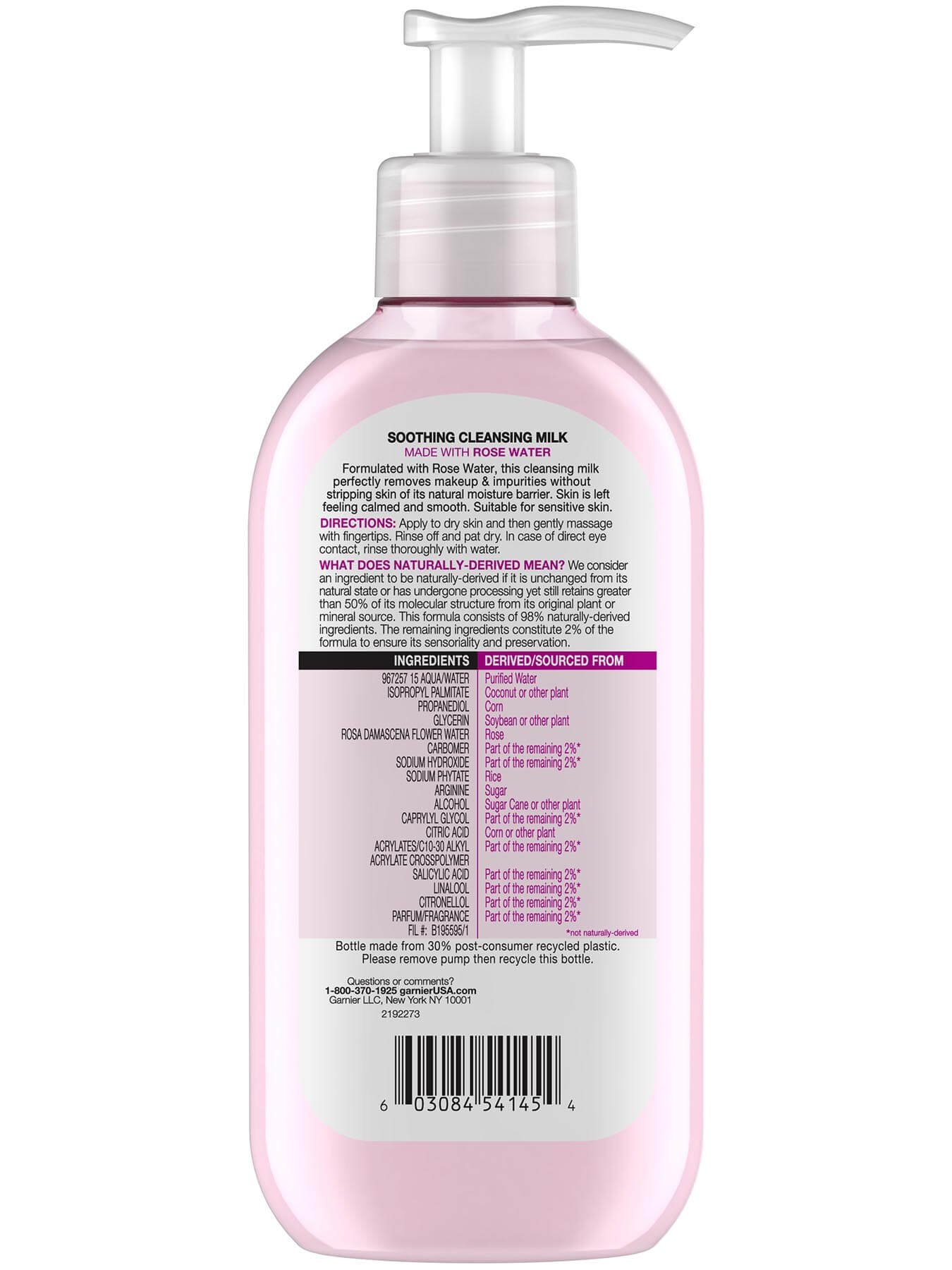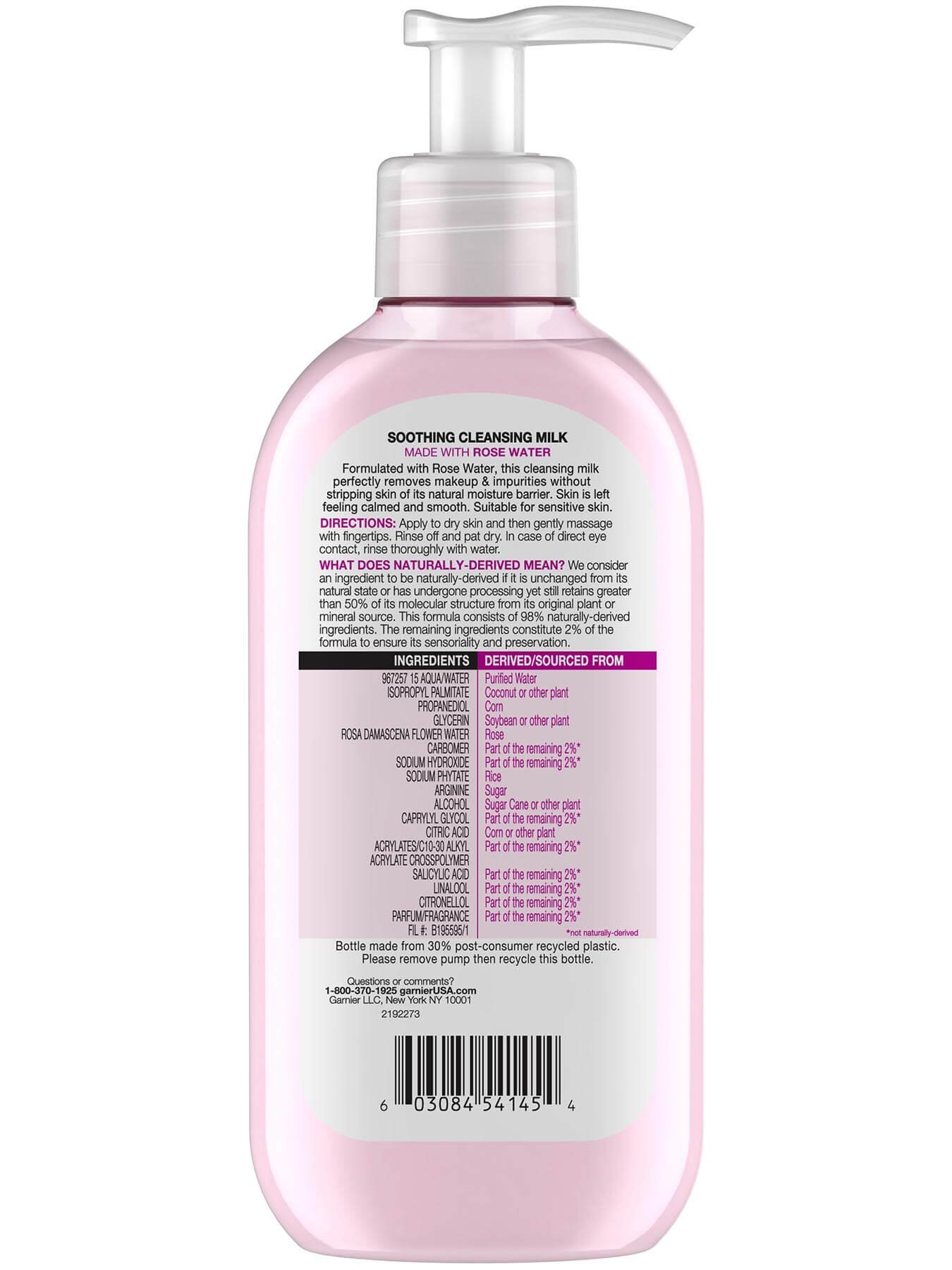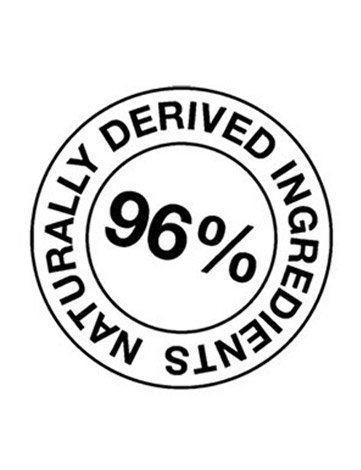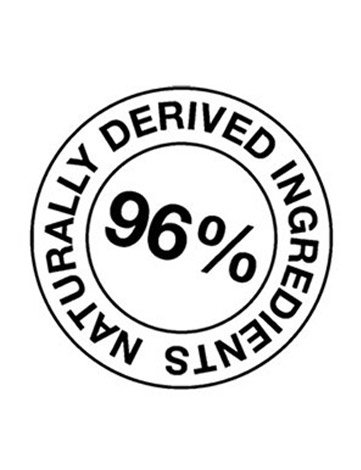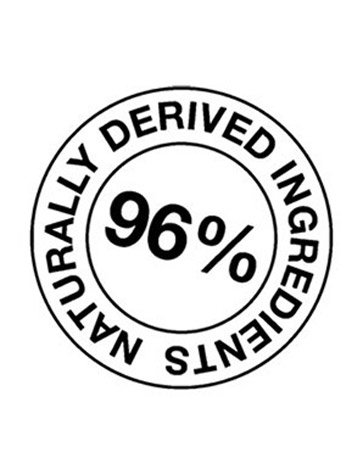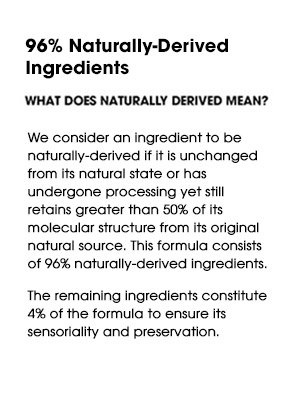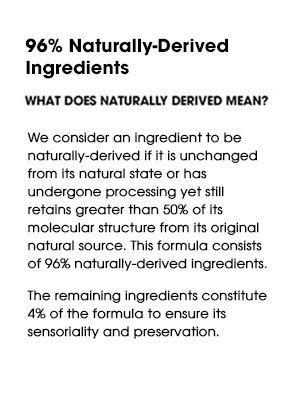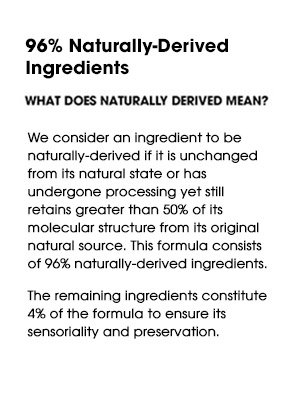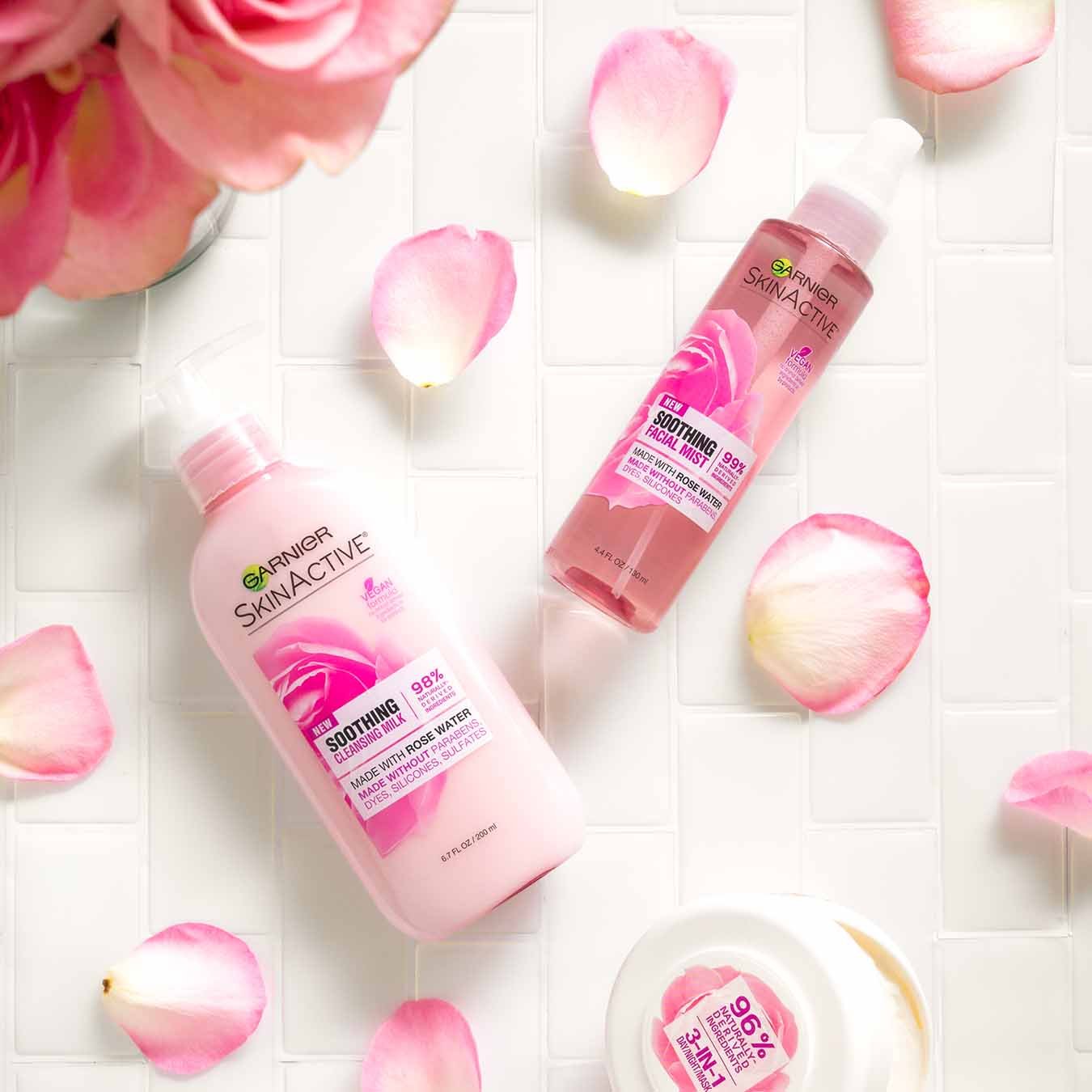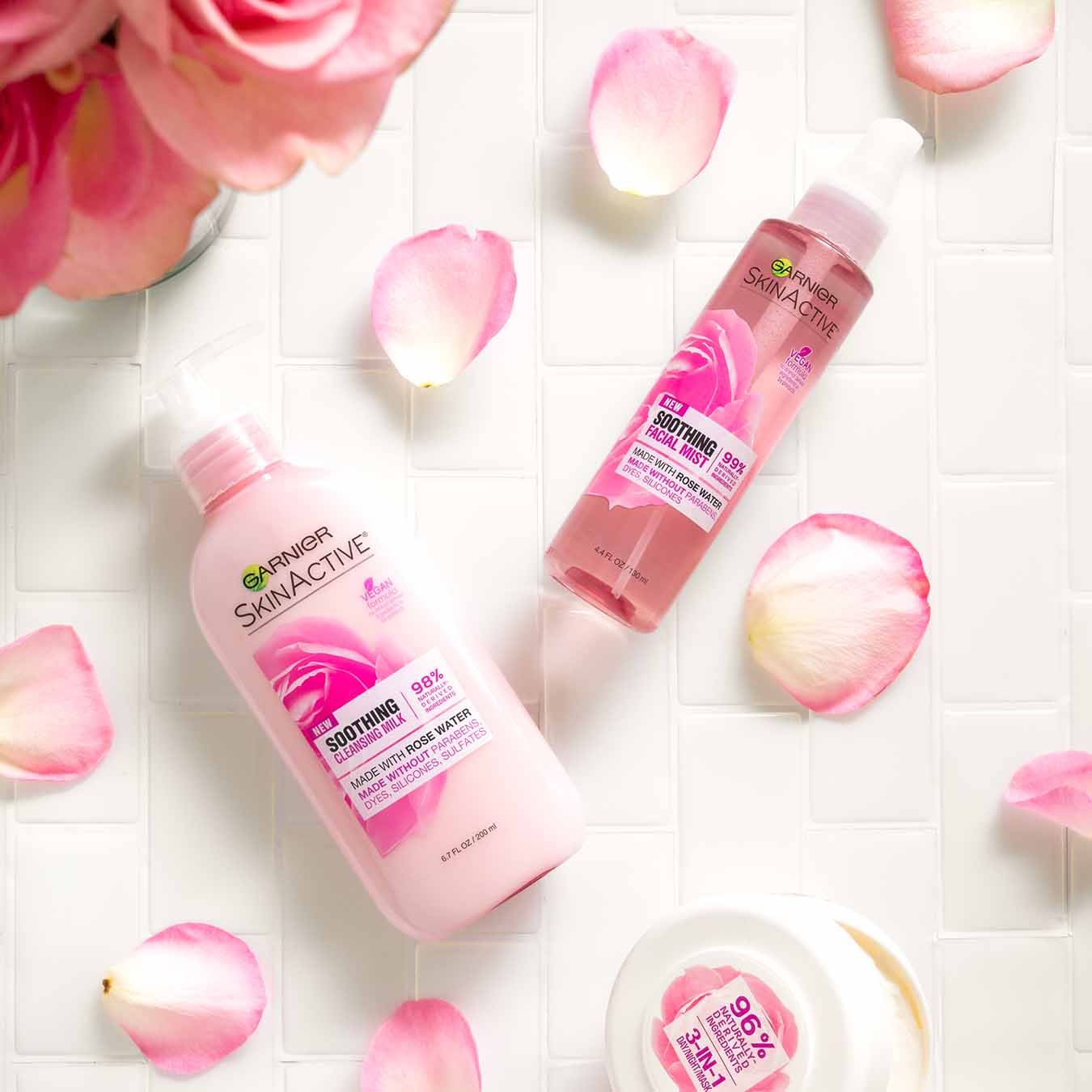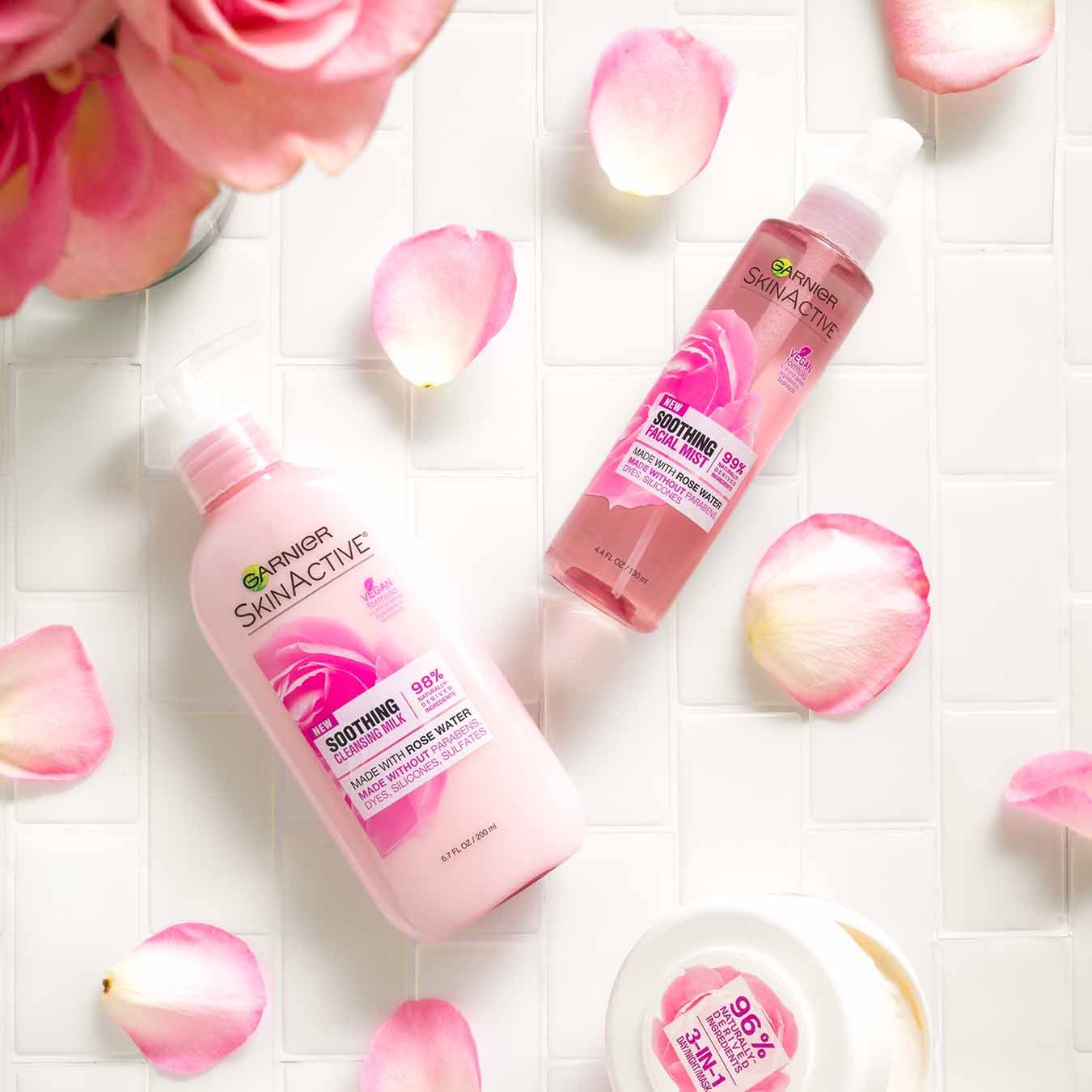 Garnier SkinActive
Soothing Milk Face Wash with Rose Water
$8.99 MSRP
Perfectly removes makeup and impurities without stripping skin of its natural moisture barrier
PRODUCT INFORMATION:
Made with Rose Water, this cleansing milk face wash perfectly removes makeup & impurities without stripping skin of its natural moisture barrier. Skin is left feeling calmed and smooth. Suitable for sensitive skin.
How To Use:
Apply to dry skin and then gently massage with fingertips. Rinse off and pat dry. In case of direct eye contact, rinse thoroughly with water.
Ingredients:
967257 15 AQUA/WATER ISOPROPYL PALMITATE PROPANEDIOL GLYCERIN ROSA DAMASCENA FLOWER WATER CARBOMER SODIUM HYDROXIDE SODIUM PHYTATE ARGININE ALCOHOL CAPRYLYL GLYCOL CITRIC ACID ACRYLATES/C10-30 ALKYL ACRYLATE CROSSPOLYMER SALICYLIC ACID LINALOOL CITRONELLOL PARFUM/FRAGRANCE FIL # B195595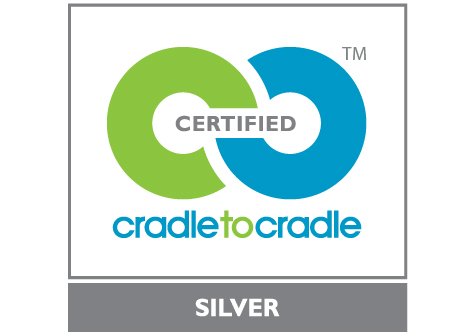 Garnier SkinActive Recognized for Sustainability Efforts with Cradle to Cradle Certification
The international organization Cradle to Cradle has awarded 5 Garnier 96% Naturally-Derived skincare products with a Silver Certification, confirming these sustainably-produced products are a positive force for society and the environment. From sustainable ingredients to the production process and packaging, boost your beauty routine with products that promote renewable resources and social fairness.

Garnier's commitment to beauty responsibly: good for you, good for the planet.
Related Products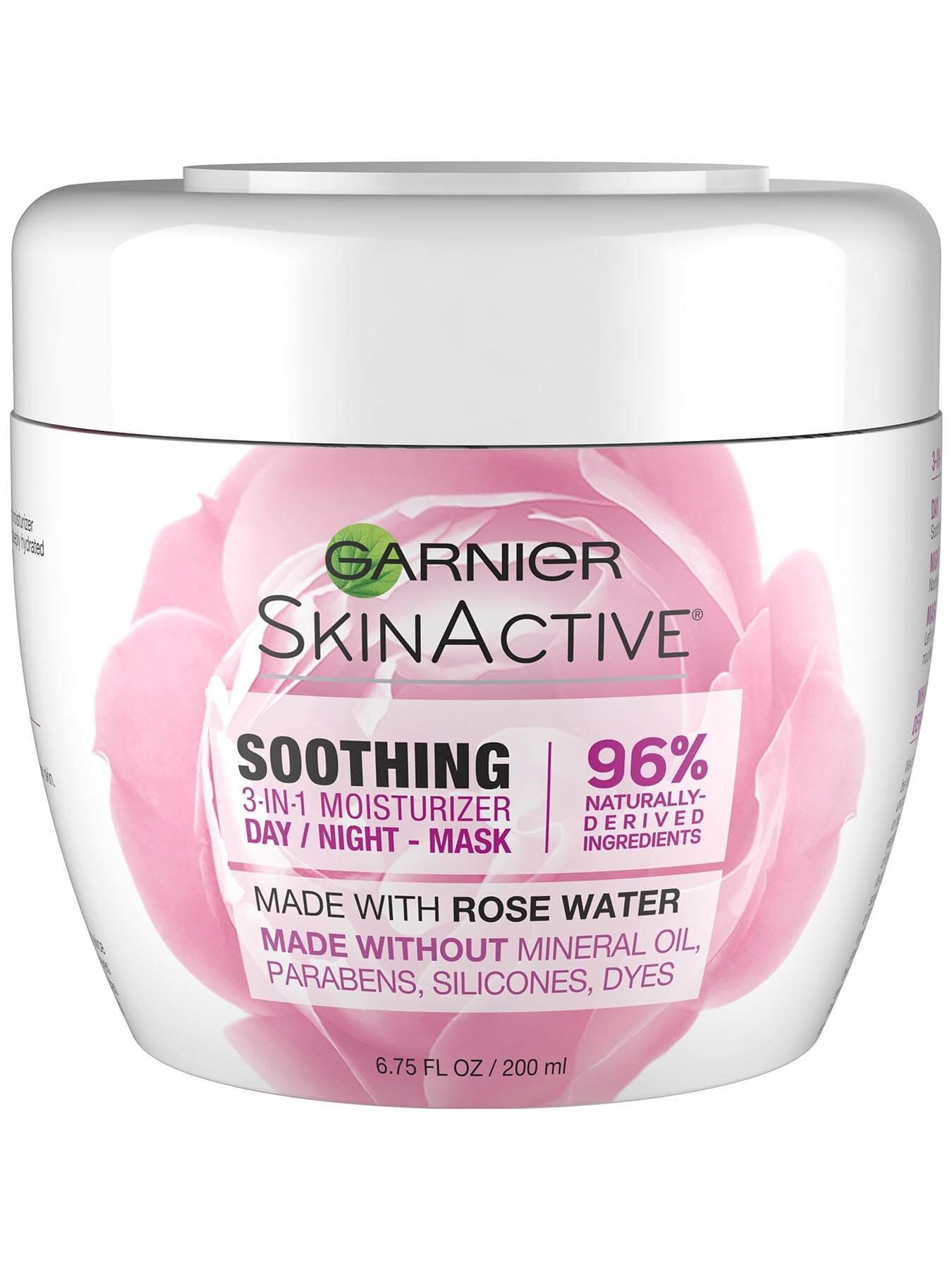 Garnier SkinActive
Soothing 3-in-1 Face Moisturizer with Rose Water
3-in-1 Moisturizer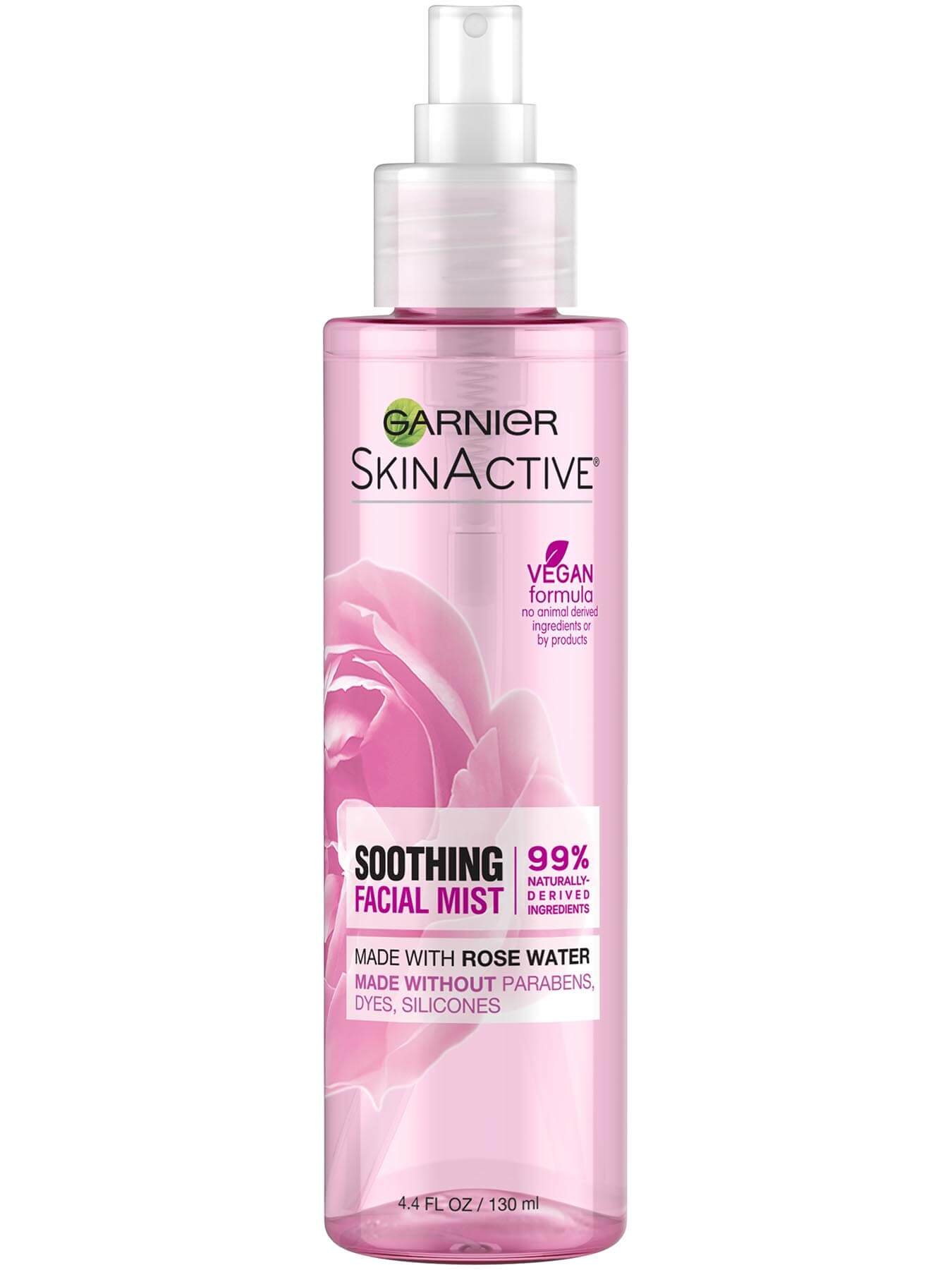 Garnier SkinActive
Soothing Facial Mist with Rose Water
Facial Mist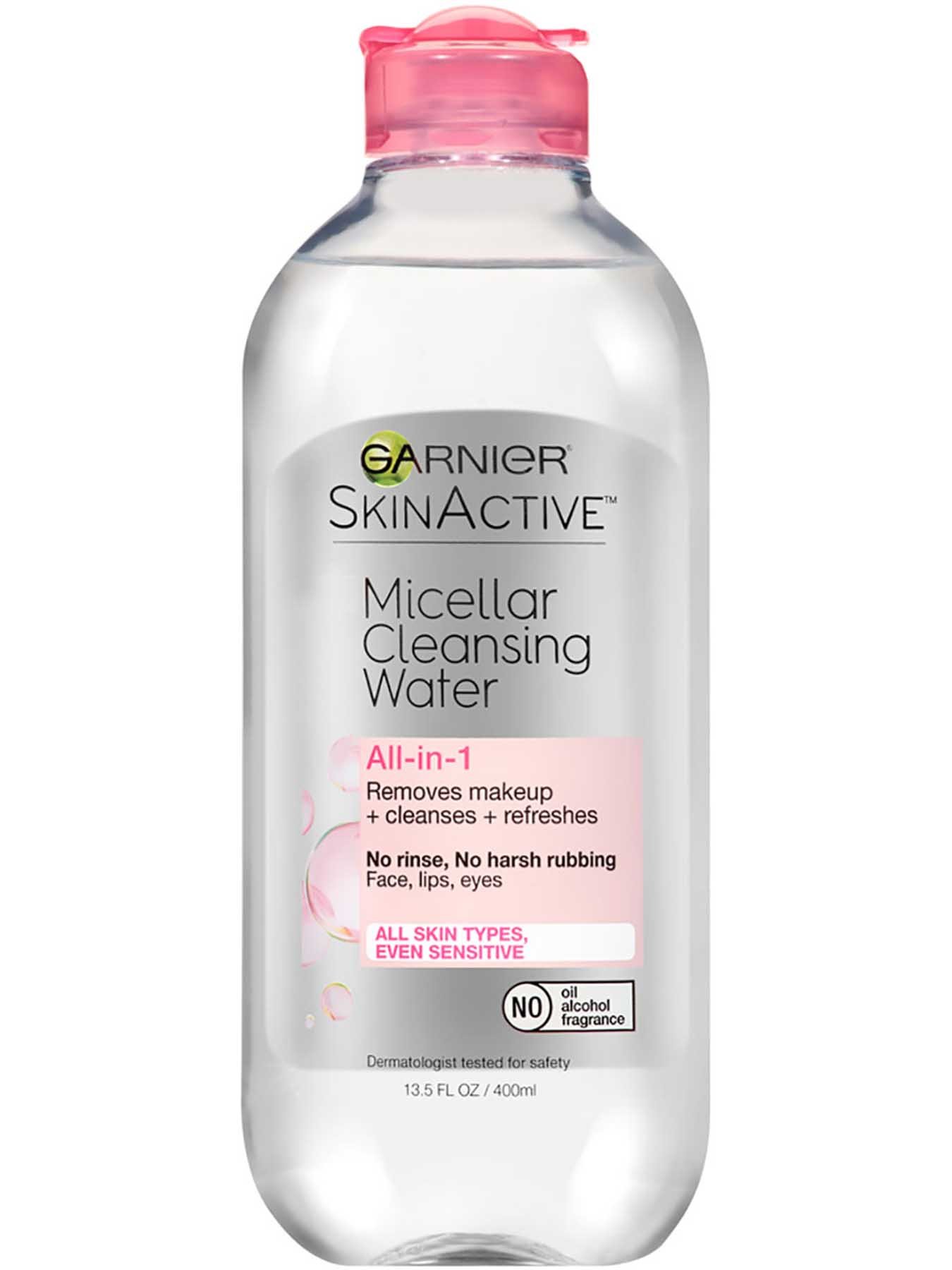 Garnier SkinActive
Micellar Cleansing Water All-in-1
All Skin Types, Even Sensitive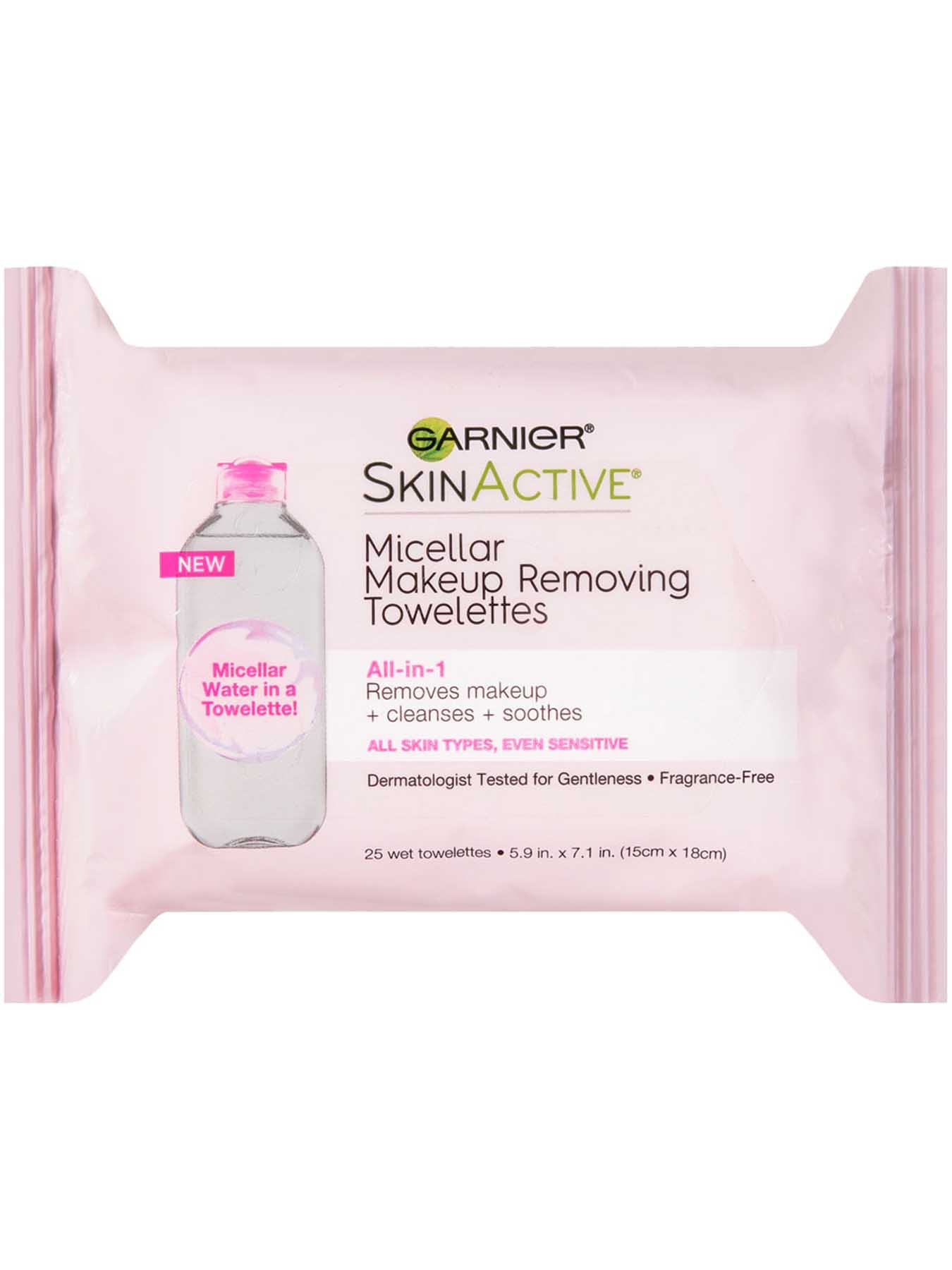 Garnier SkinActive
Micellar Makeup Removing Towelettes
All Skin Types, Even Sensitive
Rated

3

out of

5
by
hannah_e_xx
from
I found that this cleanser made my face look and feel a lot cleaner than only using remover wipes, especially after wearing a full face of makeup. However, it also made my skin feel a little sticky and greasy the next morning, and I did have a few extra spots
Date published: 2019-07-09
Rated

5

out of

5
by
ruthp28
from
this product has been an absolutely life saver, one wash is all it takes for you to see the difference.
Date published: 2019-07-07
Rated

4

out of

5
by
kathiat1
from
This product is amazing. Just like the description, very smoothing. It takes off the make up really well. I can wait to get another one!
Date published: 2019-07-07
Rated

5

out of

5
by
brittanypc944
from
Really works perfectly for dry and sensitive skin. My skin is extremely dry on my face and hands and this worked wonders. Extremely soothing with a really soft and pretty smell. Might be a bit thick of a face cream for some people depending on skin type. A little bit of product goes a LONG way so this small tub lasts a while.
Date published: 2019-07-06
Rated

5

out of

5
by
lunarartistries
from
Leaves my skin so clean and soft I feel like my pores are singing I really enjoy this and will continue to use it it is worth its weight in gold. My skin stays clear and happy I reccomend this if you're looking to try something out you wont be disappointed
Date published: 2019-07-06
Rated

5

out of

5
by
anap36
from
Love this! I started using it when it came out. I love the smell its super gentle. The price is too much for the bottle though. I would rather have a bigger size for the same price. I would say its effective if you wash your face for at least 60 seconds but that goes with any cleanser.
Date published: 2019-07-03
Rated

4

out of

5
by
cingalls7
from
Smells really good and is soothing but doesnt make any suds. It almost feels like a lotion that you wash off. I know just cause it doesnt make suds doesnt mean its not working but I like my washes to have suds!
Date published: 2019-07-03
Rated

5

out of

5
by
stephanier84
from
It's my fave! if you want to cleanse and hydrate your face, this is your number one! is very good! I recommend it 100%
Date published: 2019-07-02