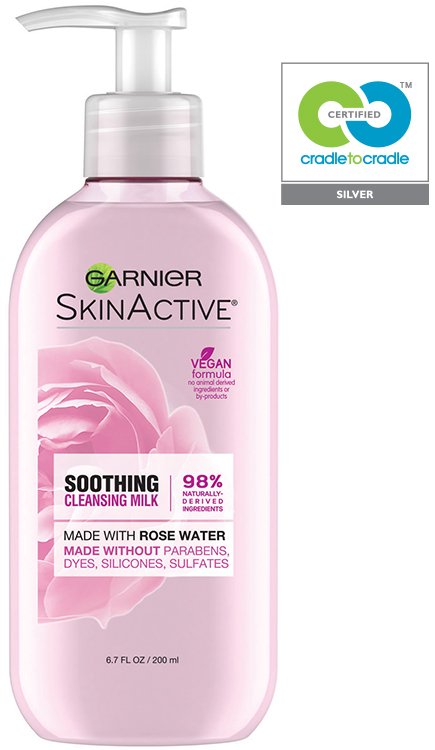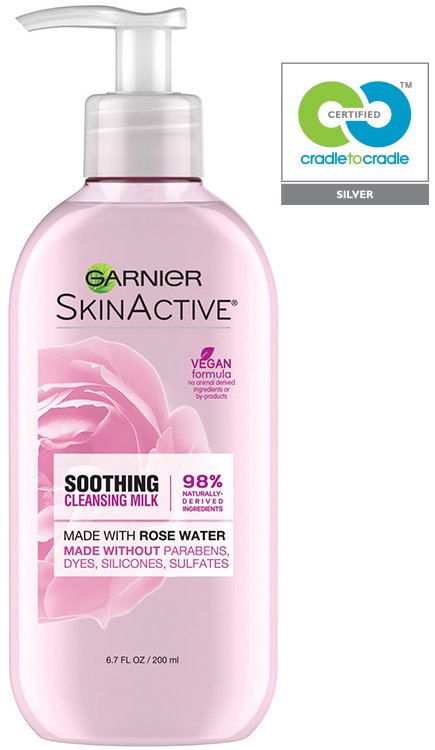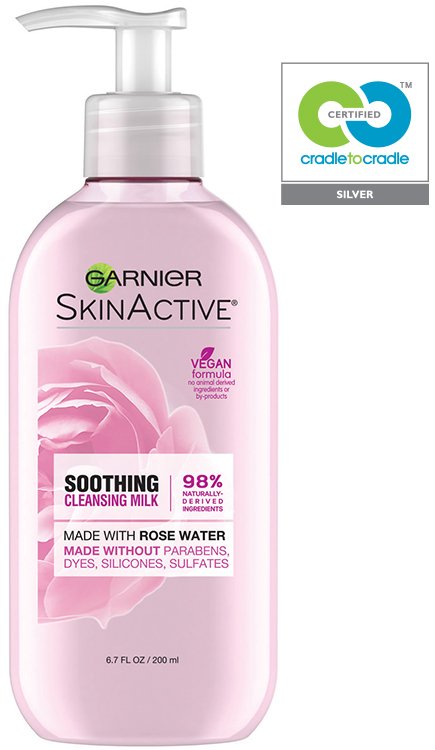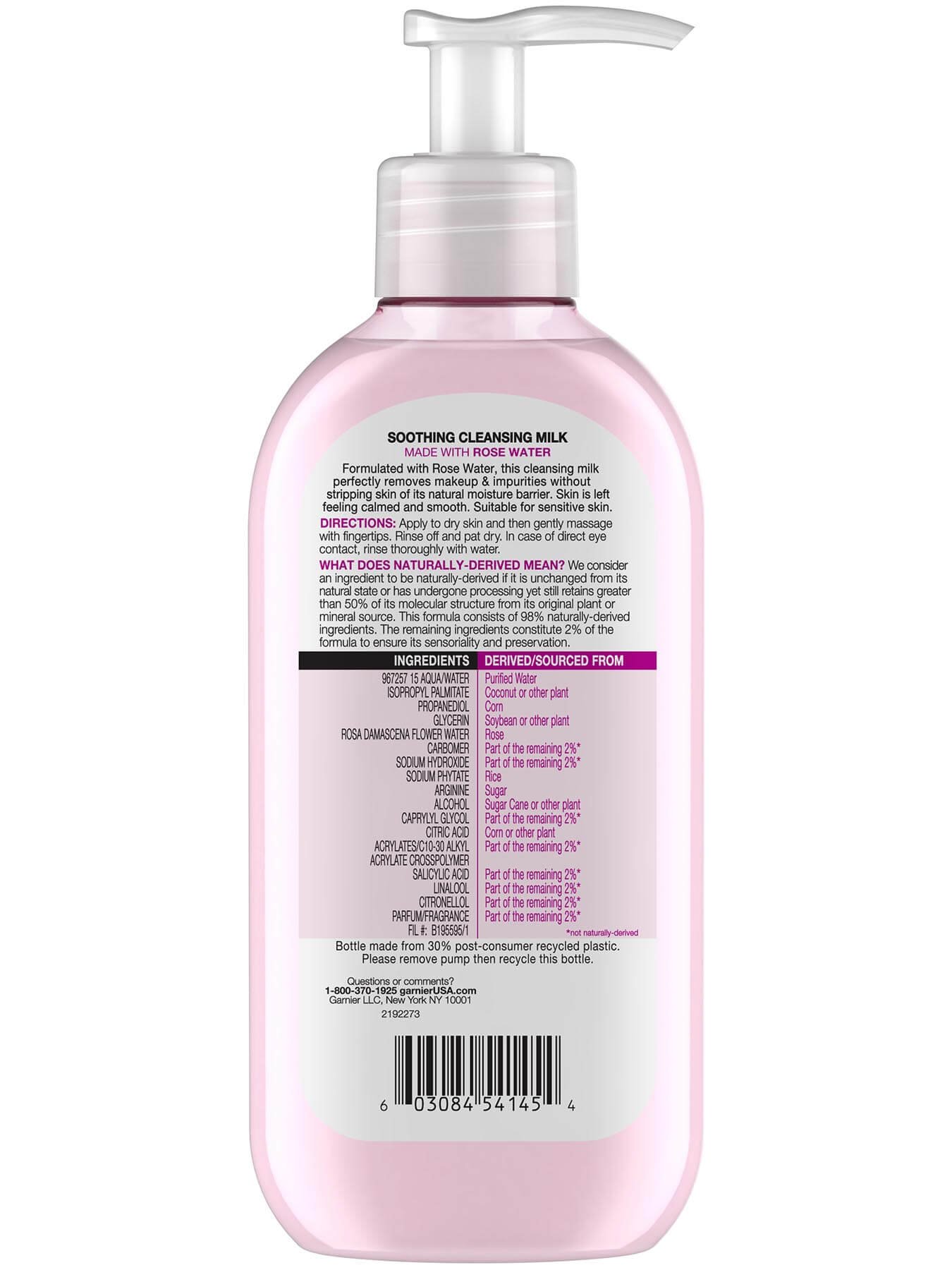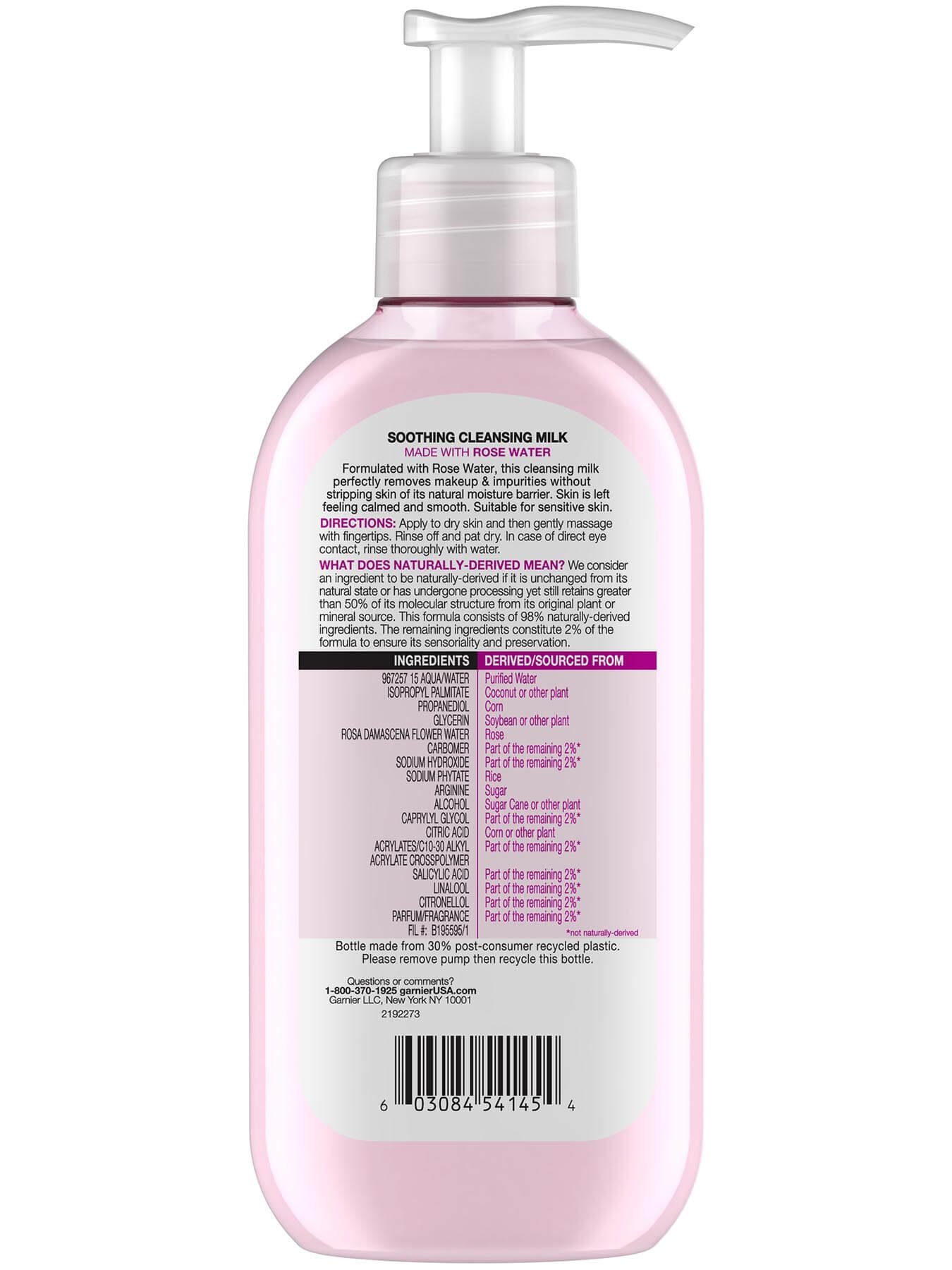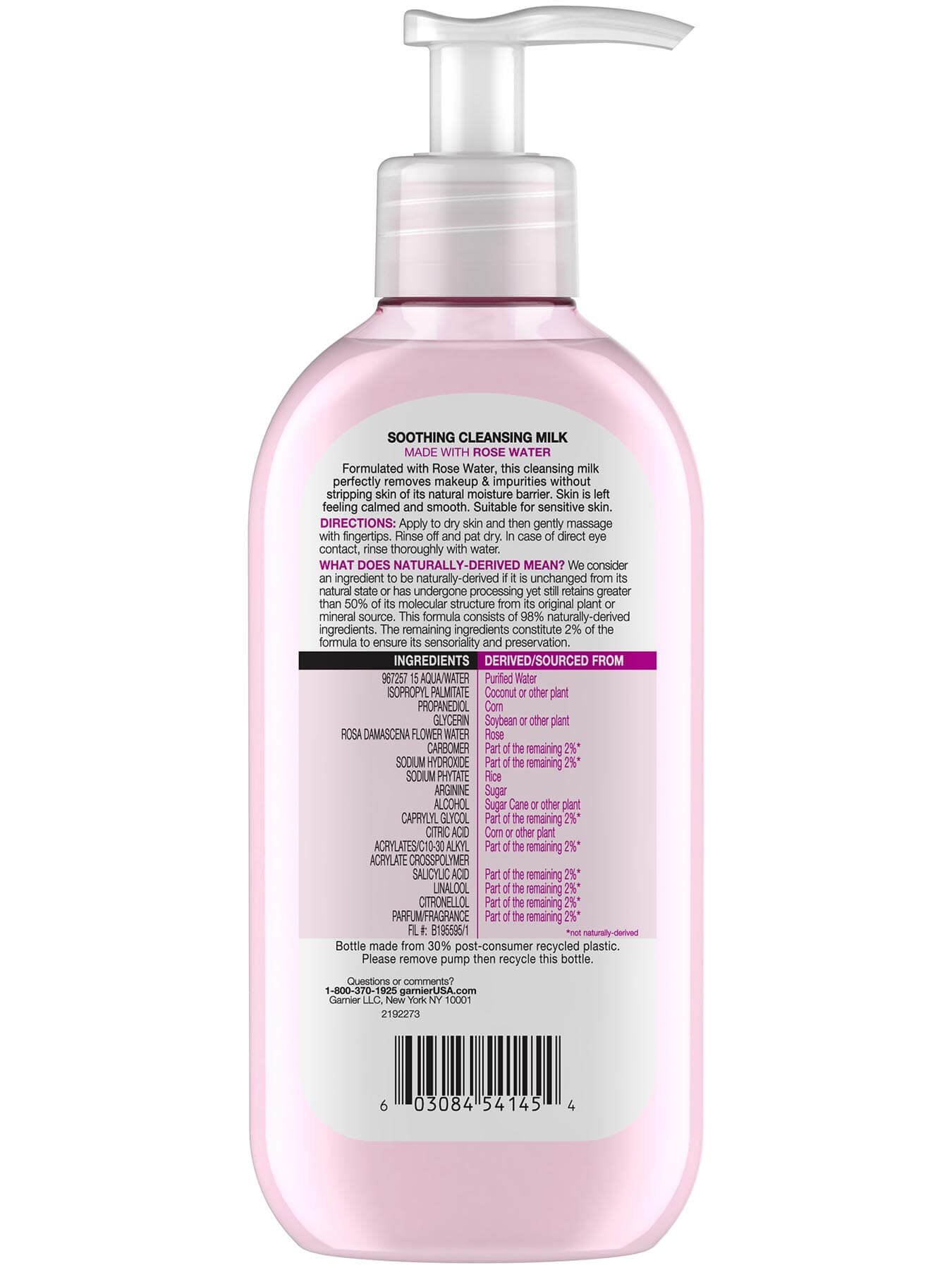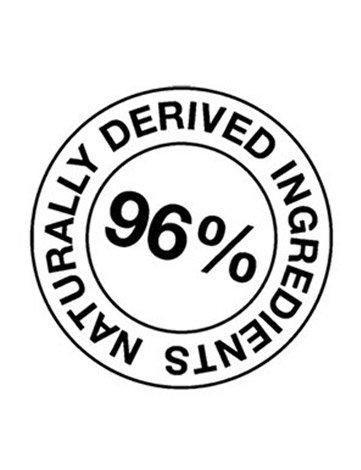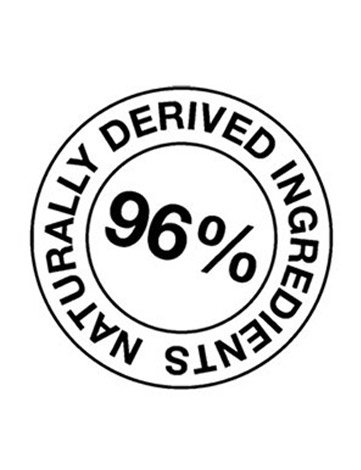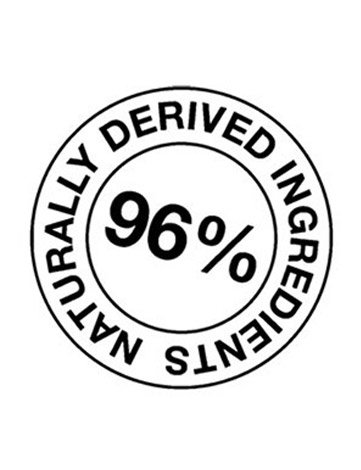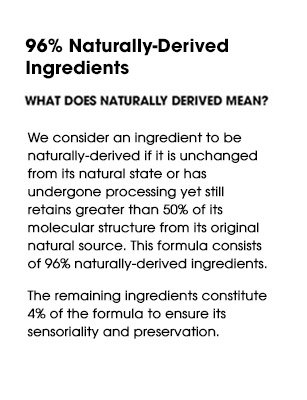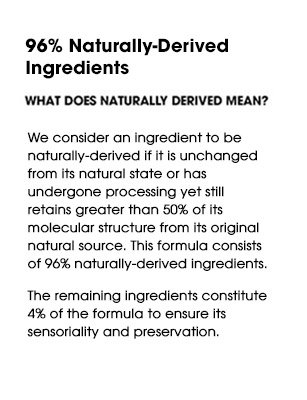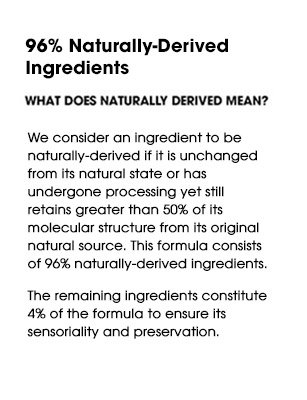 Garnier SkinActive
Soothing Milk Face Wash with Rose Water
$8.99 MSRP
Perfectly removes makeup and impurities without stripping skin of its natural moisture barrier
you have added this item to your cart.
View Cart
PRODUCT INFORMATION:
Made with Rose Water, this cleansing milk face wash perfectly removes makeup & impurities without stripping skin of its natural moisture barrier. Skin is left feeling calmed and smooth. Suitable for sensitive skin.
How To Use:
Apply to dry skin and then gently massage with fingertips. Rinse off and pat dry. In case of direct eye contact, rinse thoroughly with water.
Ingredients:
967257 15 AQUA/WATER ISOPROPYL PALMITATE PROPANEDIOL GLYCERIN ROSA DAMASCENA FLOWER WATER CARBOMER SODIUM HYDROXIDE SODIUM PHYTATE ARGININE ALCOHOL CAPRYLYL GLYCOL CITRIC ACID ACRYLATES/C10-30 ALKYL ACRYLATE CROSSPOLYMER SALICYLIC ACID LINALOOL CITRONELLOL PARFUM/FRAGRANCE FIL # B195595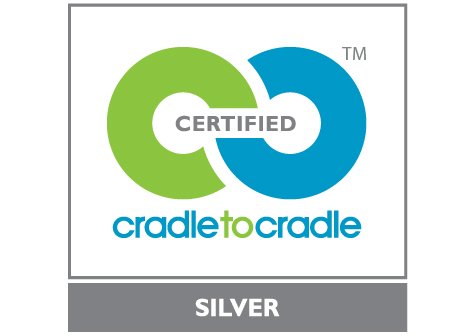 Garnier SkinActive Recognized for Sustainability Efforts with Cradle to Cradle Certification
The international organization Cradle to Cradle has awarded 5 Garnier 96% Naturally-Derived skincare products with a Silver Certification, confirming these sustainably-produced products are a positive force for society and the environment. From sustainable ingredients to the production process and packaging, boost your beauty routine with products that promote renewable resources and social fairness.

Garnier's commitment to beauty responsibly: good for you, good for the planet.
Related Products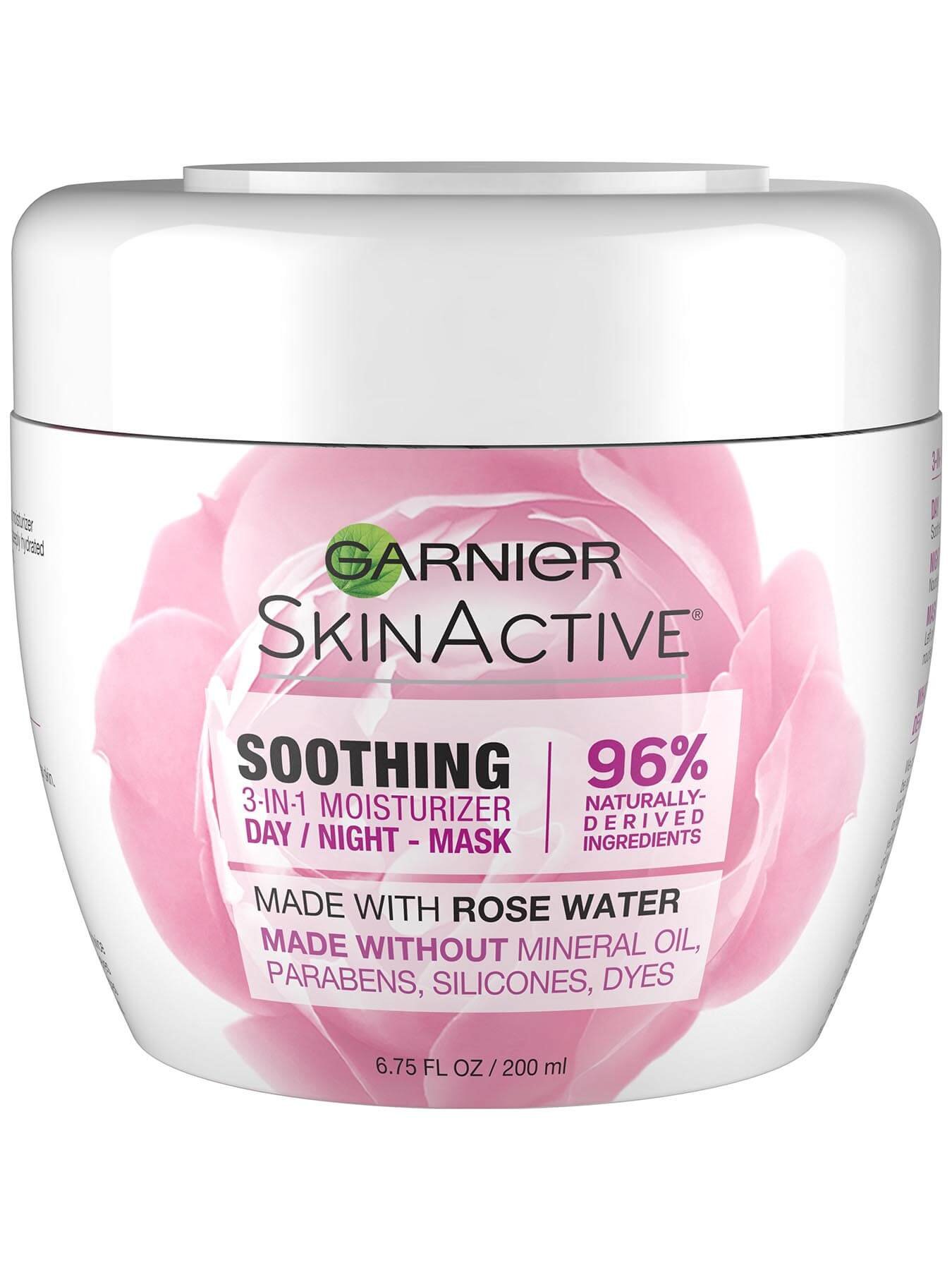 Garnier SkinActive
Soothing 3-in-1 Face Moisturizer with Rose Water
3-in-1 Moisturizer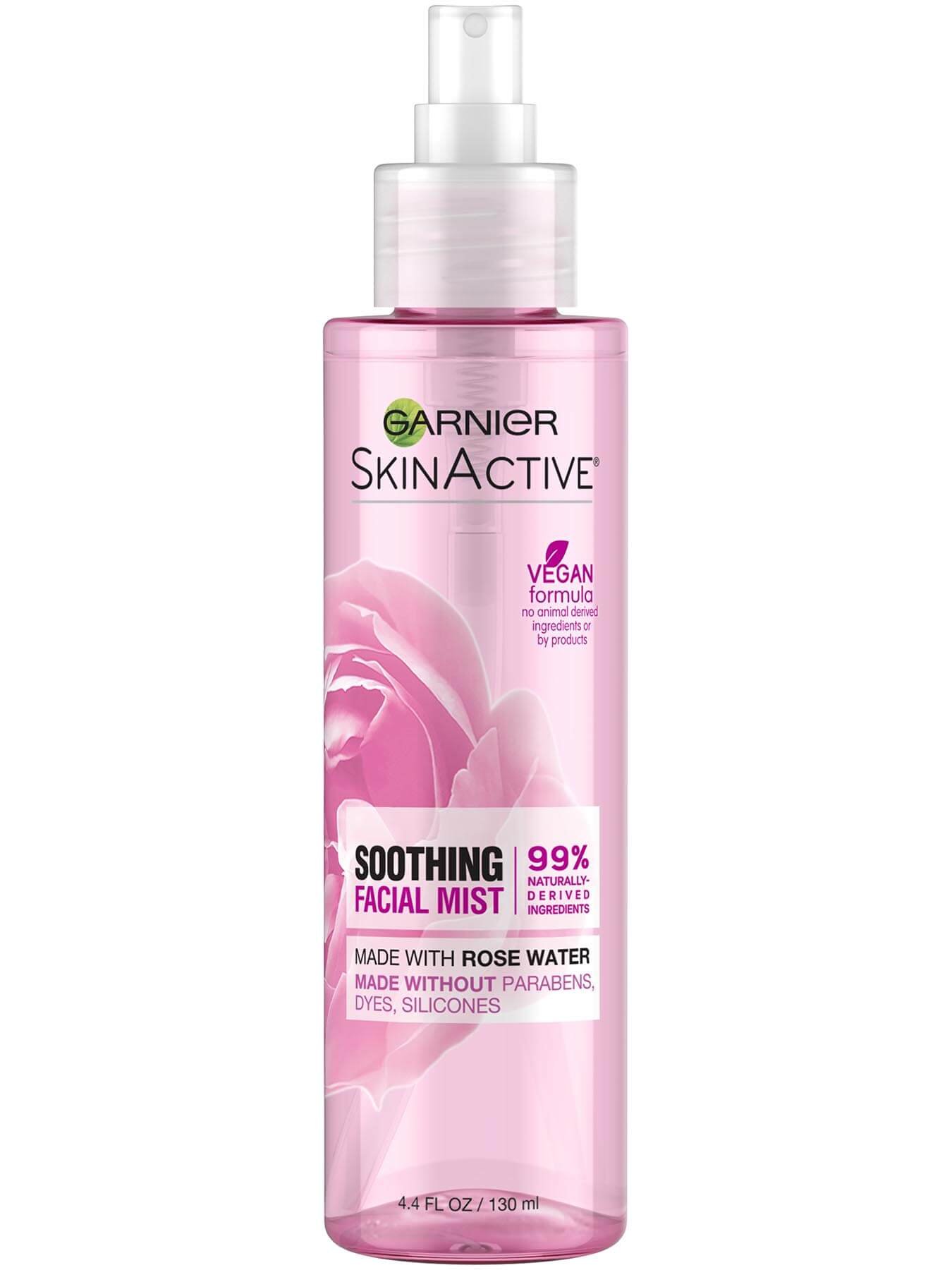 Garnier SkinActive
Soothing Facial Mist with Rose Water
Facial Mist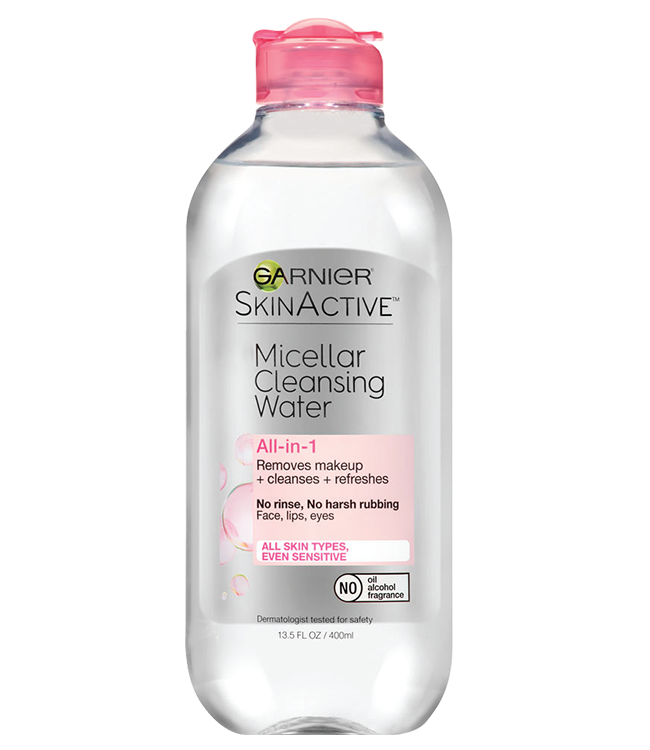 Garnier SkinActive
Micellar Cleansing Water All-in-1
All Skin Types, Even Sensitive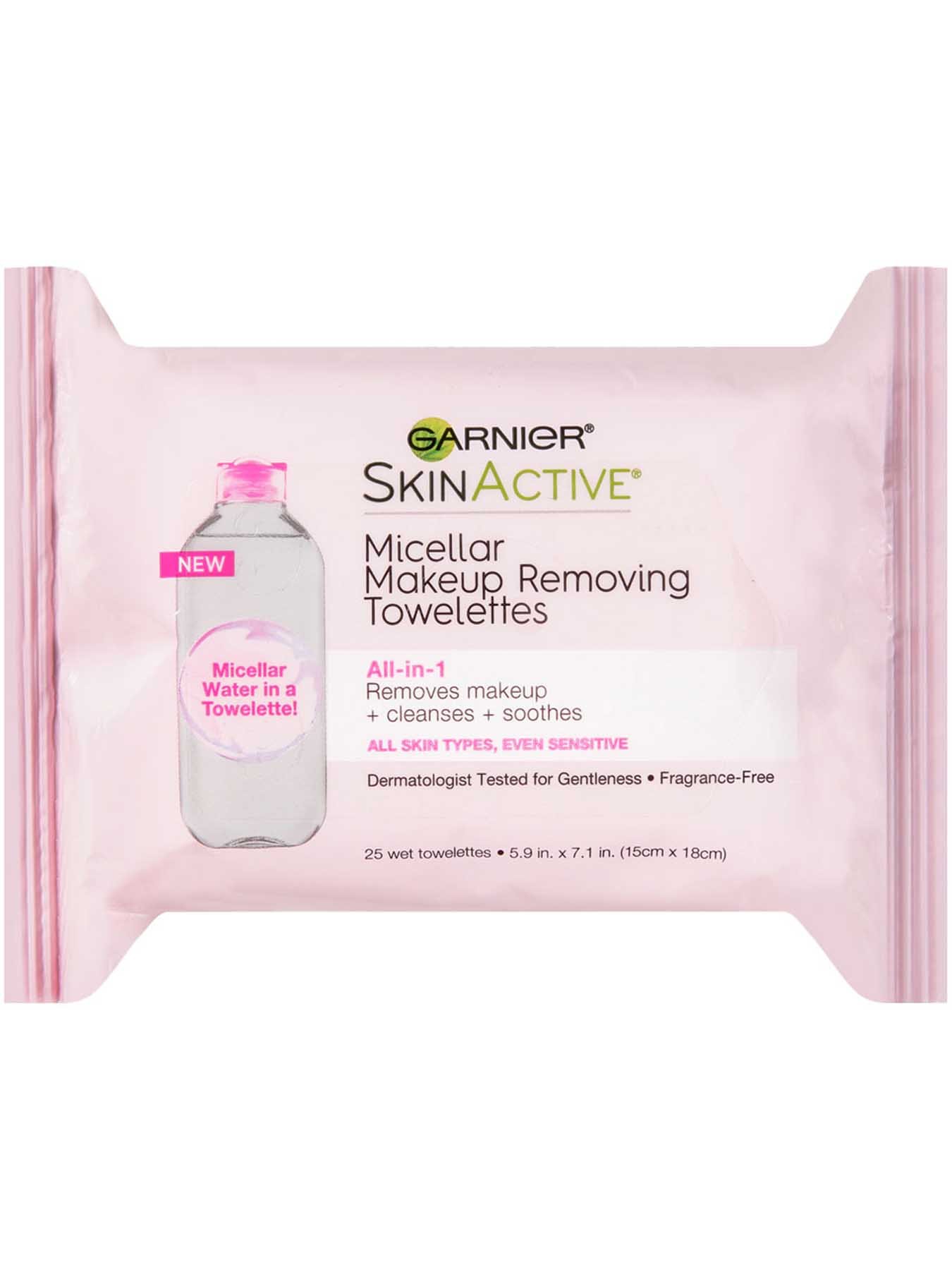 Garnier SkinActive
Micellar Makeup Removing Towelettes
All Skin Types, Even Sensitive
Rated

2

out of

5
by
arlamoore
from
Disappointed!
I bought this product over the weekend. I have been using the Rose Water Toner Spray after washing my face with another name brand cleanser. I was so pleased with the results of the toner, that I decided to try the Soothing Milk Face Wash with Rose Water. I struggle with redness. While I do like how my face feels and that it doesn't leave my skin dry, there is one looming issue. It doesn't just "rinse off" my makeup. I, like others have posted previously, am using a wash cloth to scrub everything off. This of course creates more redness, this isn't cutting it...and I do not wear a ton of makeup. I just don't understand what you are hoping this product will do...perhaps you need to work on the directions...I don't want something that I am going to have scrub make up off with.
Date published: 2018-07-10
Rated

5

out of

5
by
Glowing81
from
Very happy with how much better my skin is
I have tried dozens of products over the years for my sensitive combination skin. This product is the first that has calmed my skin and improved it's tone and texture. I use this wash and the spray during the summer, the moisturizer in the winter. The bottle is a bit on the smaller side but the results are worth the price.
Date published: 2018-06-13
Rated

4

out of

5
by
Schymani0123
from
Surprise New Favorite
I purchased this on a whim because I love anything that has to do with roses. I love the smell and how soft my face feels. There is something magical about it that makes me want to keep using it. Maybe not the best for removing heavy makeup but I still love it
Date published: 2018-04-10
Rated

5

out of

5
by
SFNelly420
from
Love this cleanser!
I love this cleanser so much. It's a lot like the Cell Renewal Rose Milk Deluxe Cleanser. I think it's a great 2nd cleanser as it melts away makeup and any leftover product from your skin without over-drying your skin!
Date published: 2018-03-22
Rated

5

out of

5
by
SajraRN
from
Rose cleansing milk
I love this cleanser!!! I accidentally bought it when my olay ran out I just grabbed anything while my baby was screaming. First the smell is so calming and pleasant. Second it leaves my skin feeling smooth and soft for hours. I have very sensitive dry skin. I have a hard time finding something to clean my face without drying it out. It seems a lot of pruducts out there are meant for oily skin type so when I use them it dries me out even more. This product works for me. Not. Sure if this product would work with someone with oily skin. I even applied it on my husbands face which lucky for him he has perfect normal skin he loved the way it left his skin too
Date published: 2018-03-19
Rated

5

out of

5
by
Beauty83
from
Nailed it!
Melts away makeup without making skin dry! It's by far one of my favorite products! And I work for a prestige brand!
Date published: 2018-03-04
Rated

1

out of

5
by
Khari
from
Doesn't do... anything
I have psoriasis and i wear little to no makeup and i thought this would do the job of soothing my sensitive dry skin and taking makeup off. However it does NOT. Actually, it doesn't do much of anything. It leaves this film of fake "softness" over my face that lasts for about 5 mins and doesn't take off ANY makeup. I shouldn't have to use a makeup wipe before using this product when it claims it takes off makeup. I Have tried it several times to make sure im applying it correctly aswell. I am going to take this back to get a full refund.
Date published: 2018-02-08
Rated

5

out of

5
by
Brenilea
from
Great results
I have been using this for a couple of weeks now and I love the results! My skin feels great!
Date published: 2018-01-15