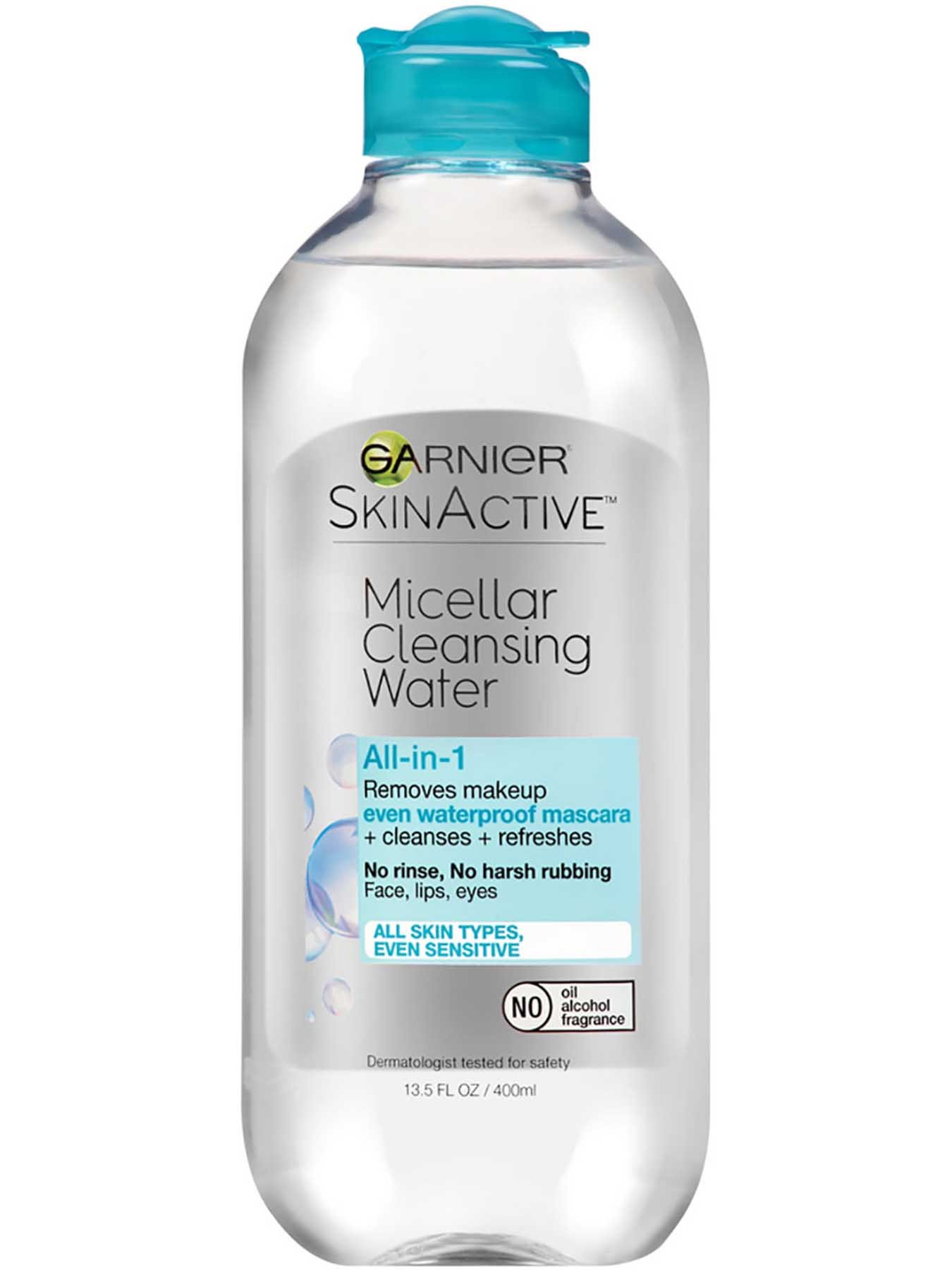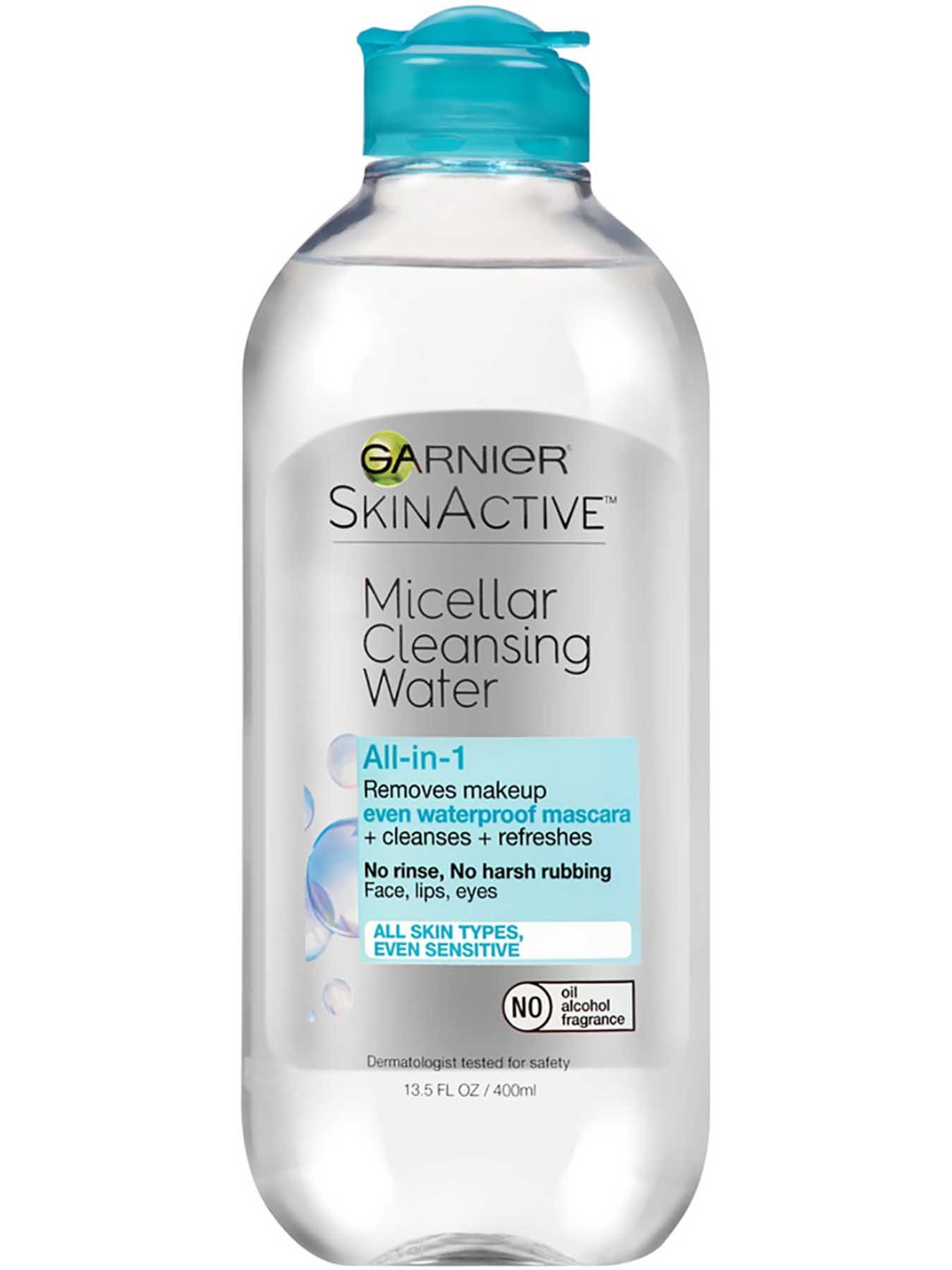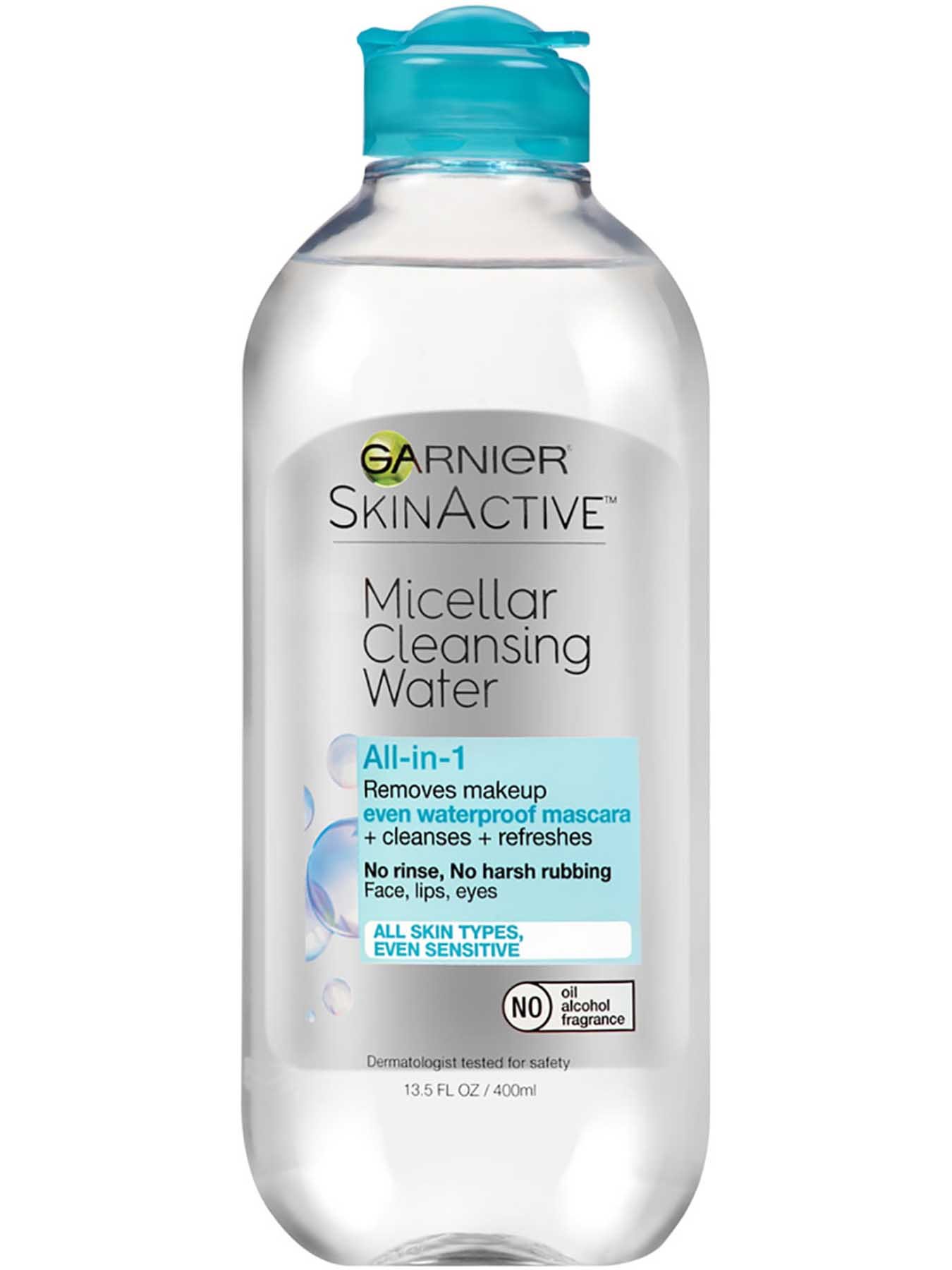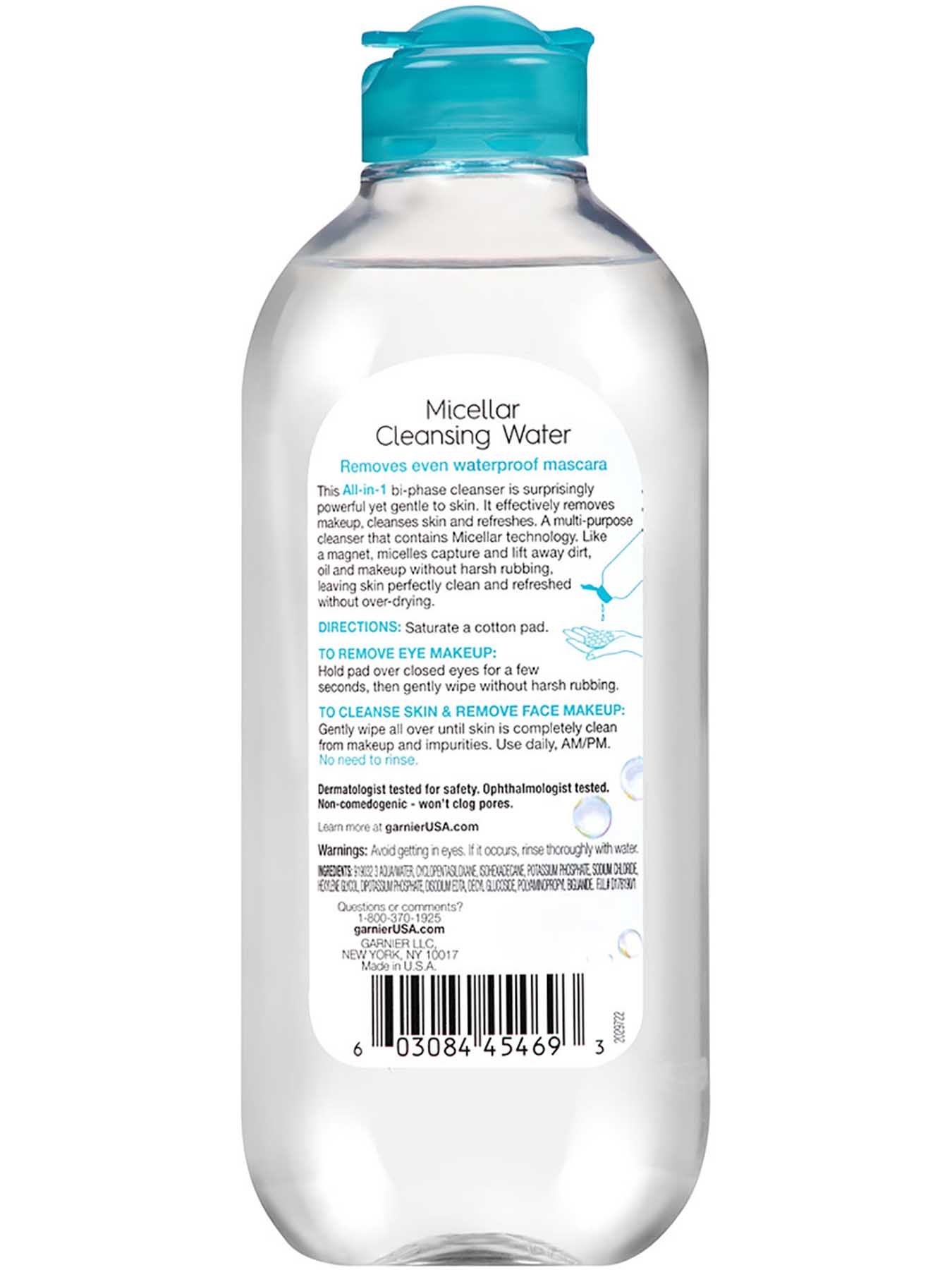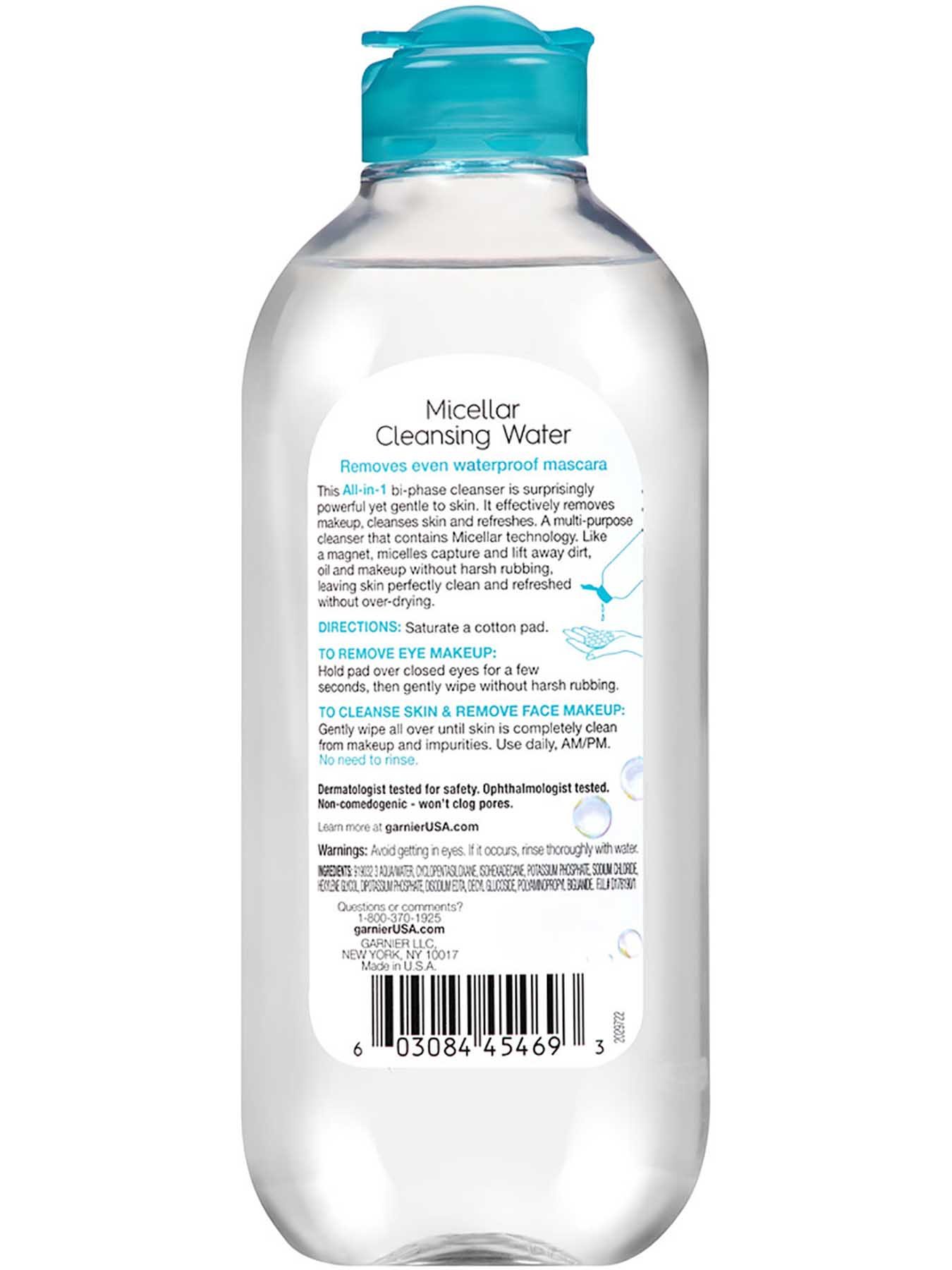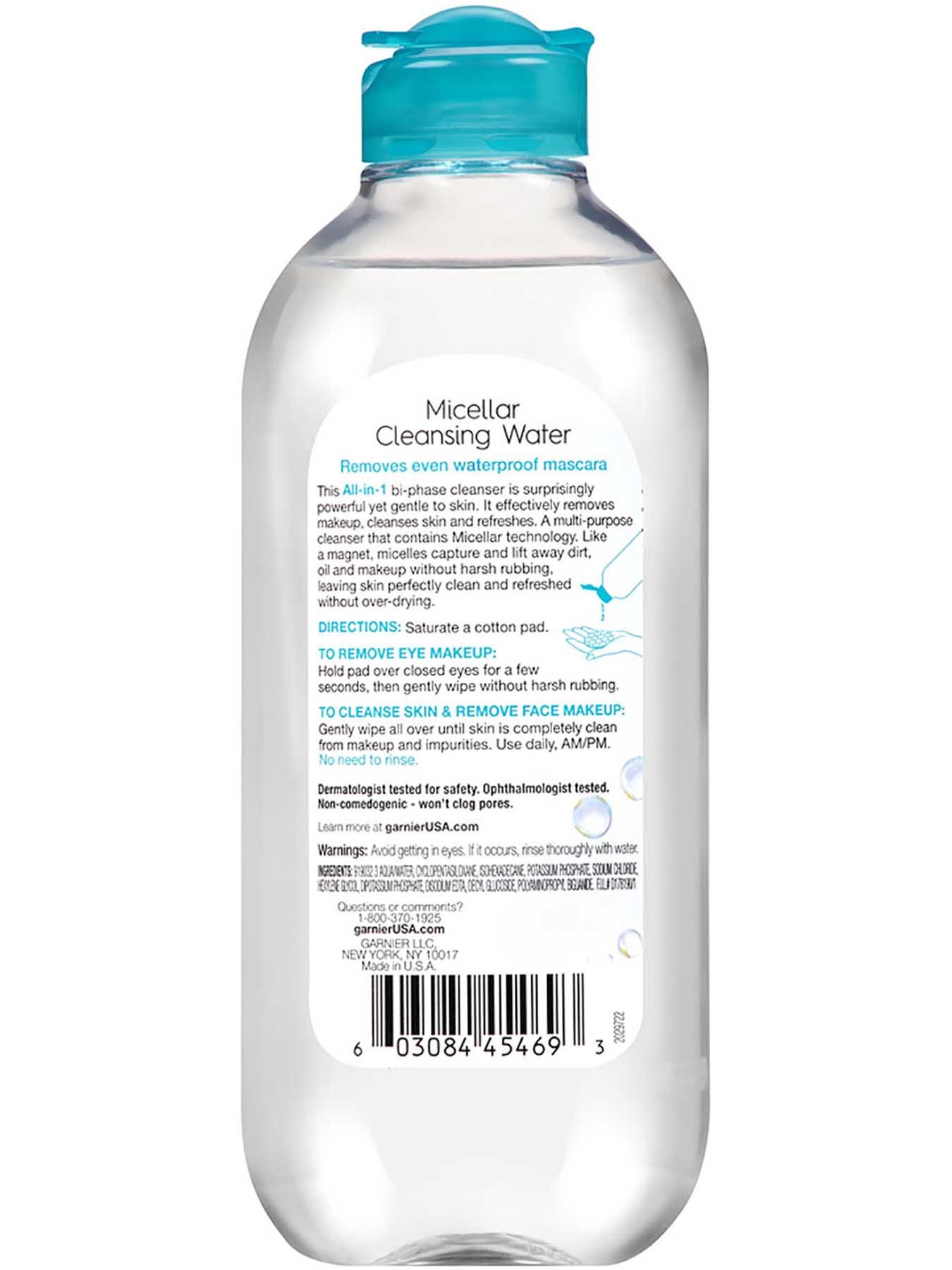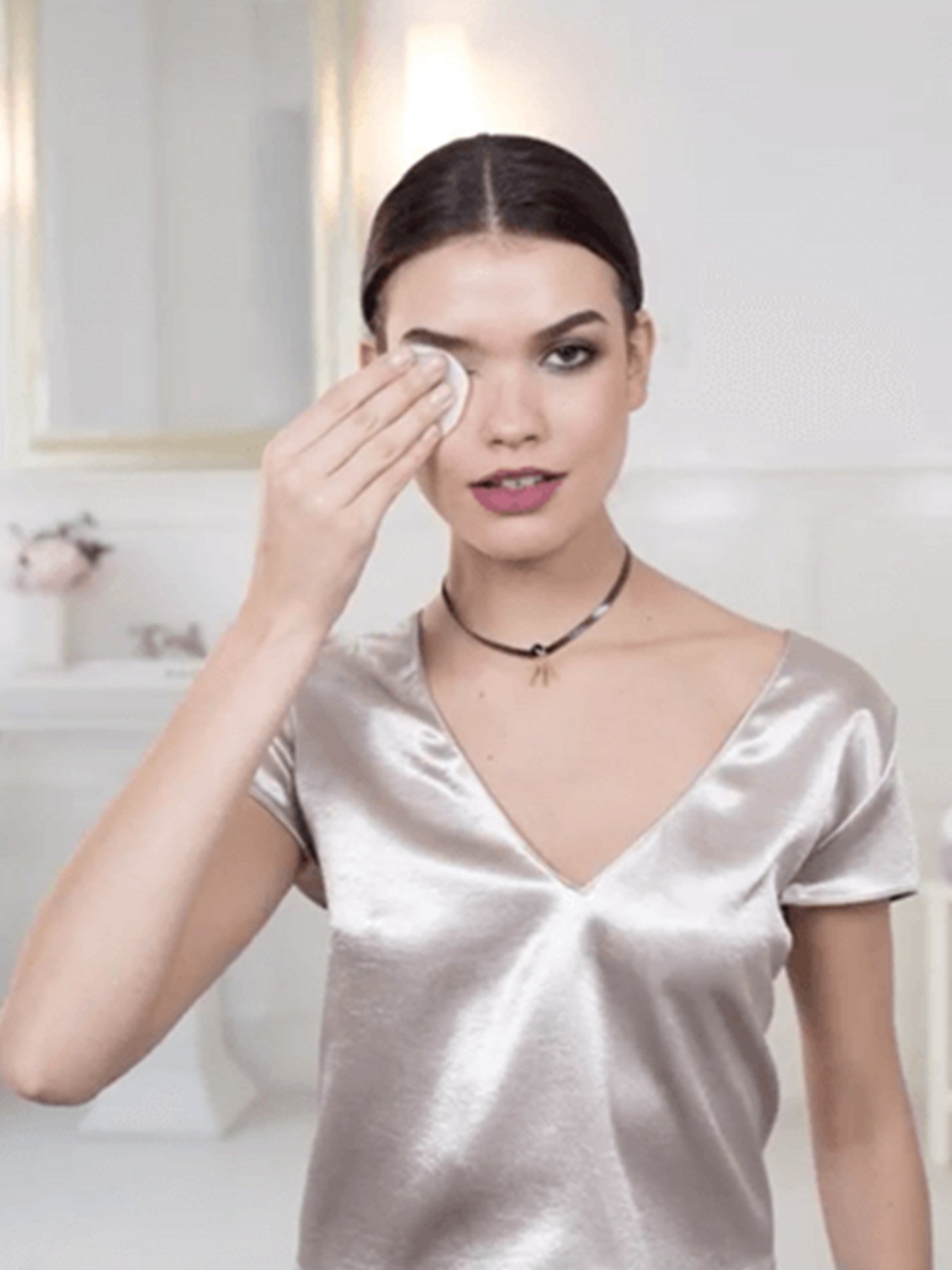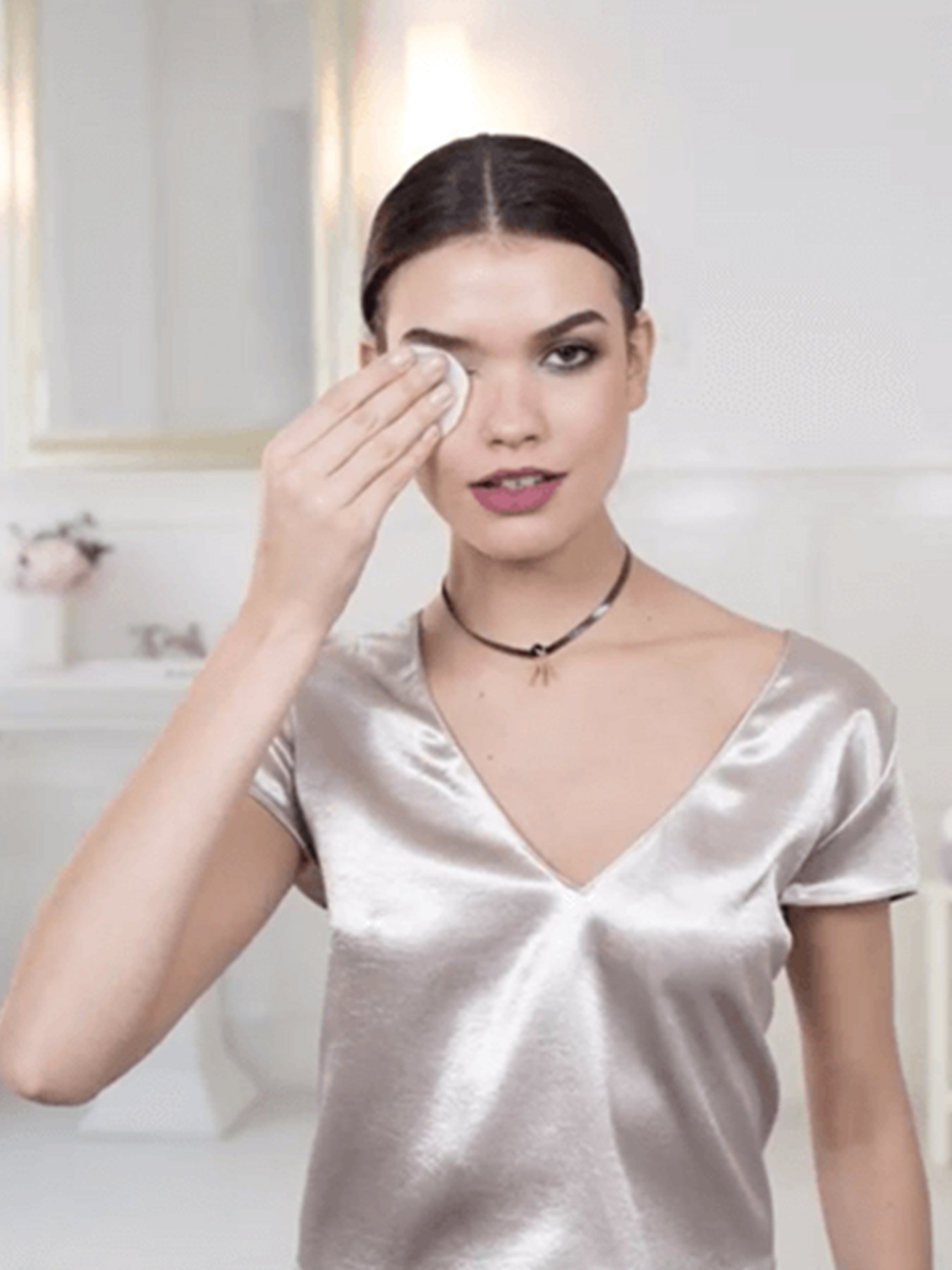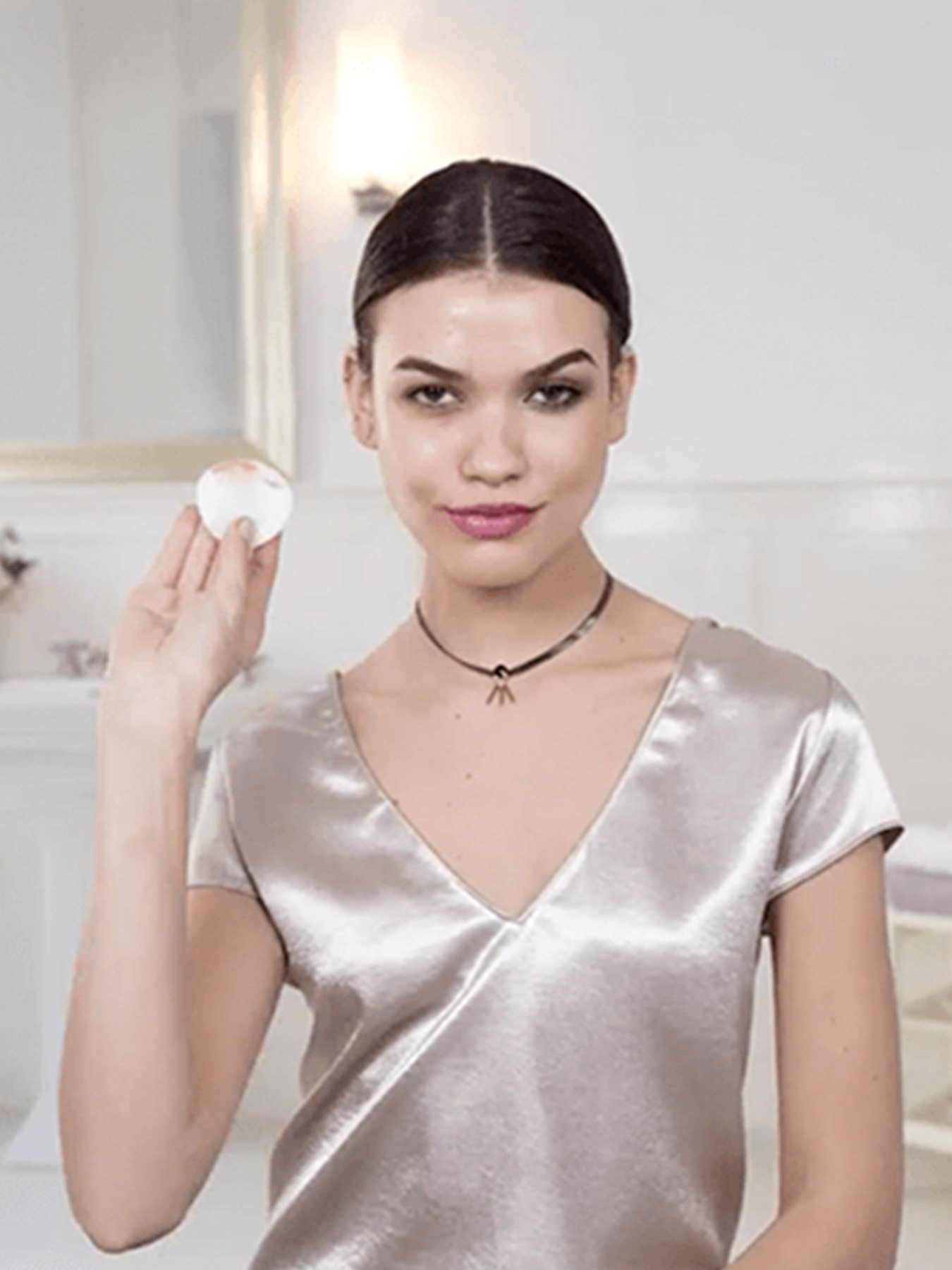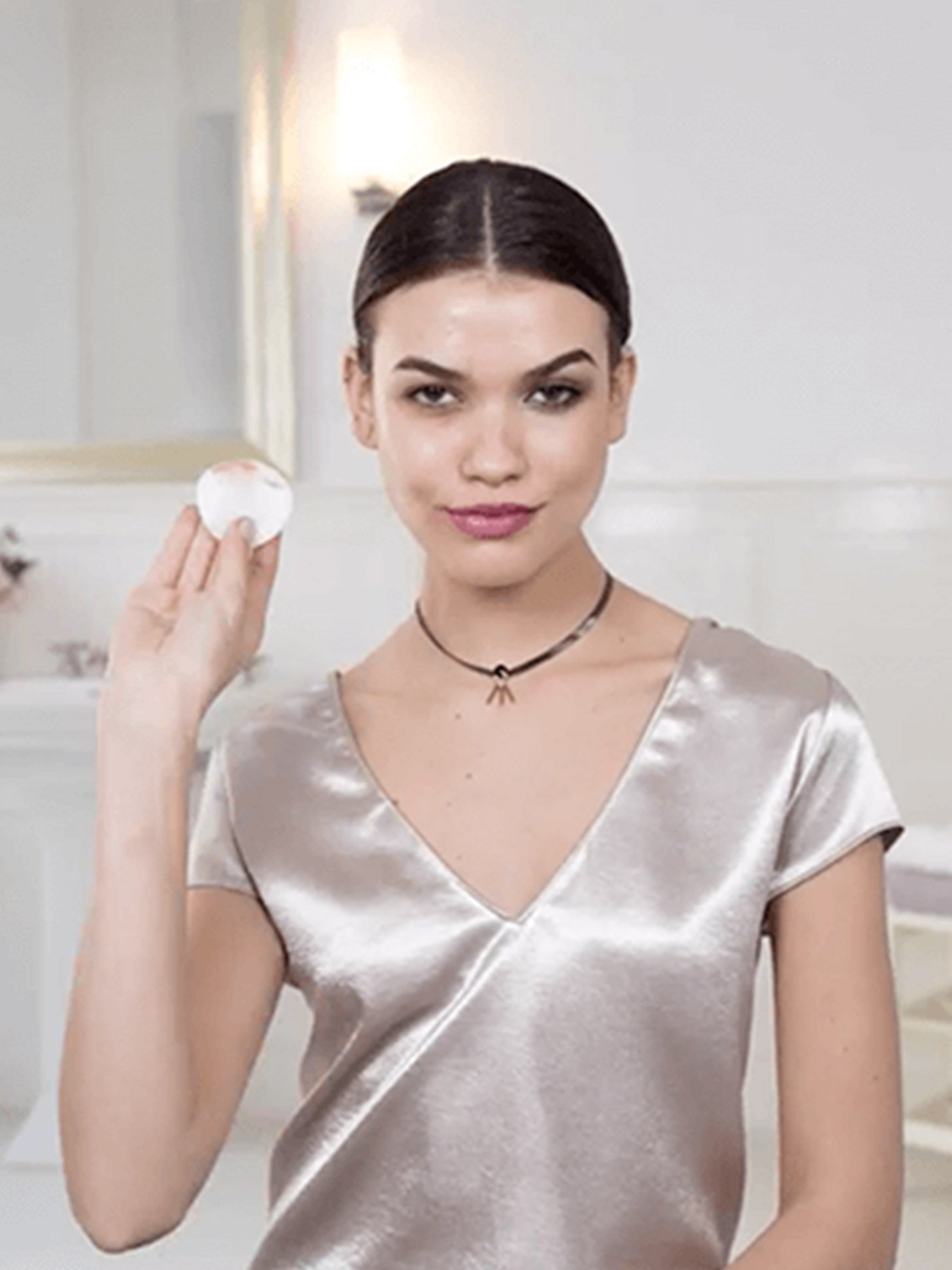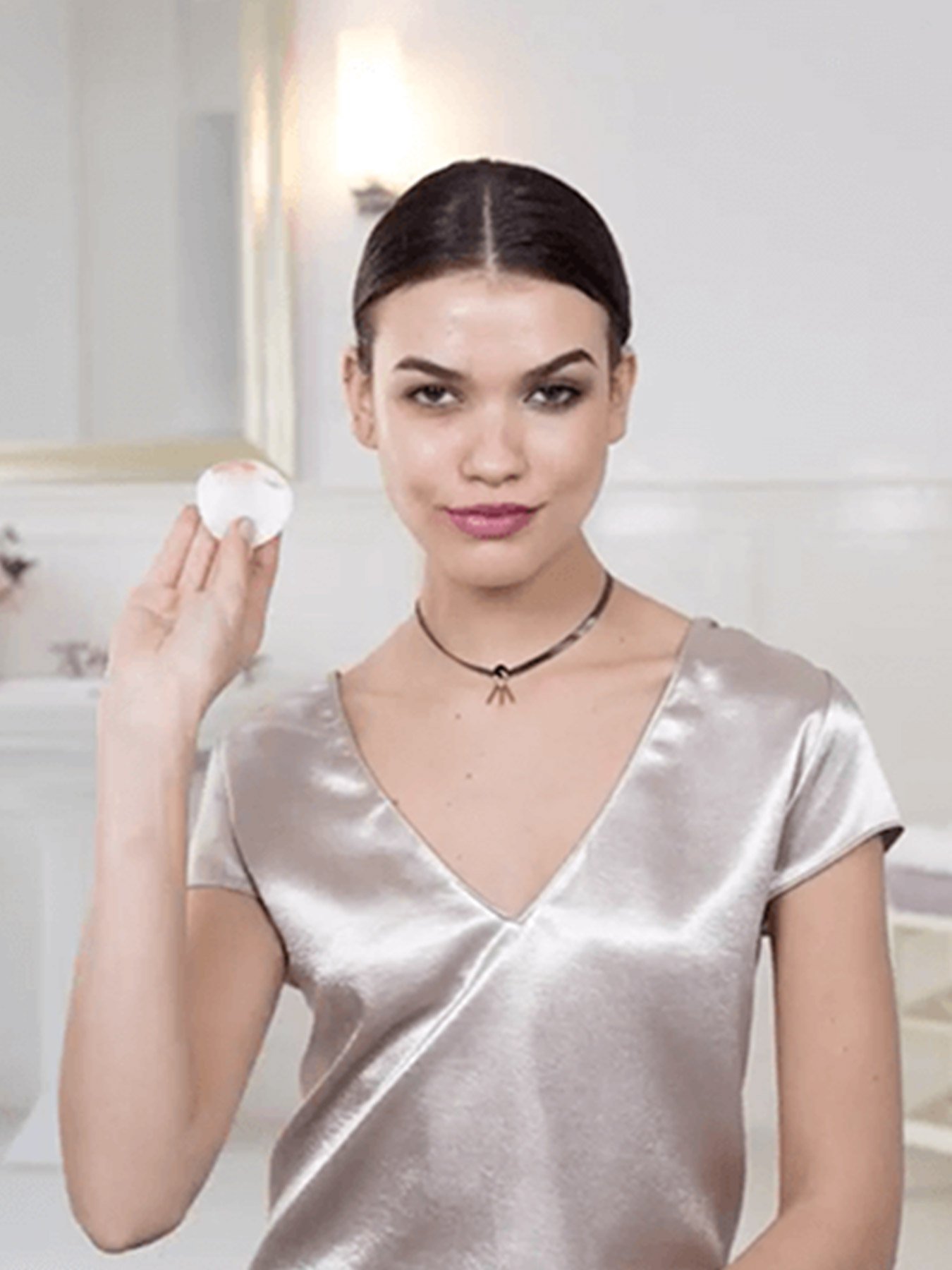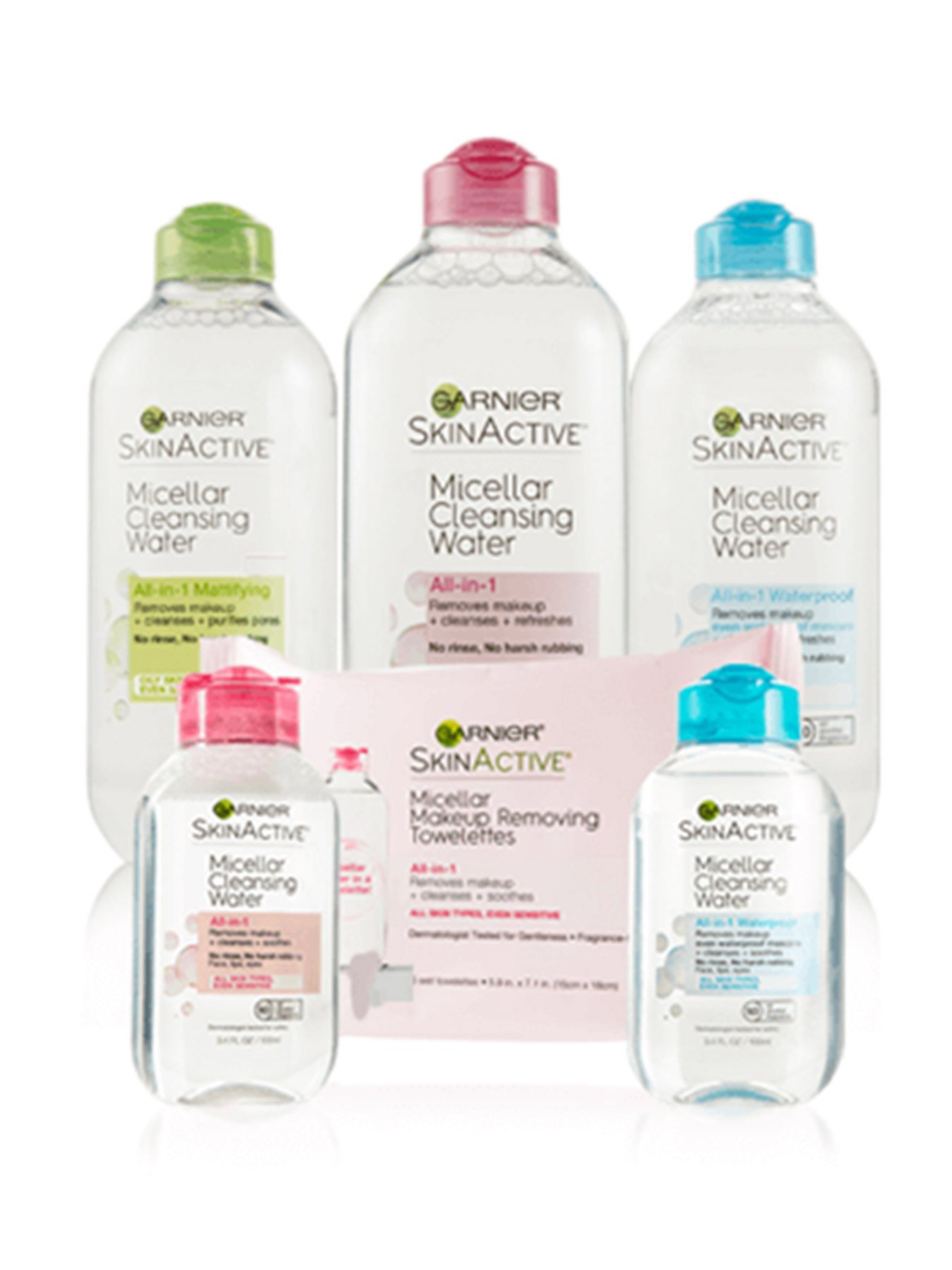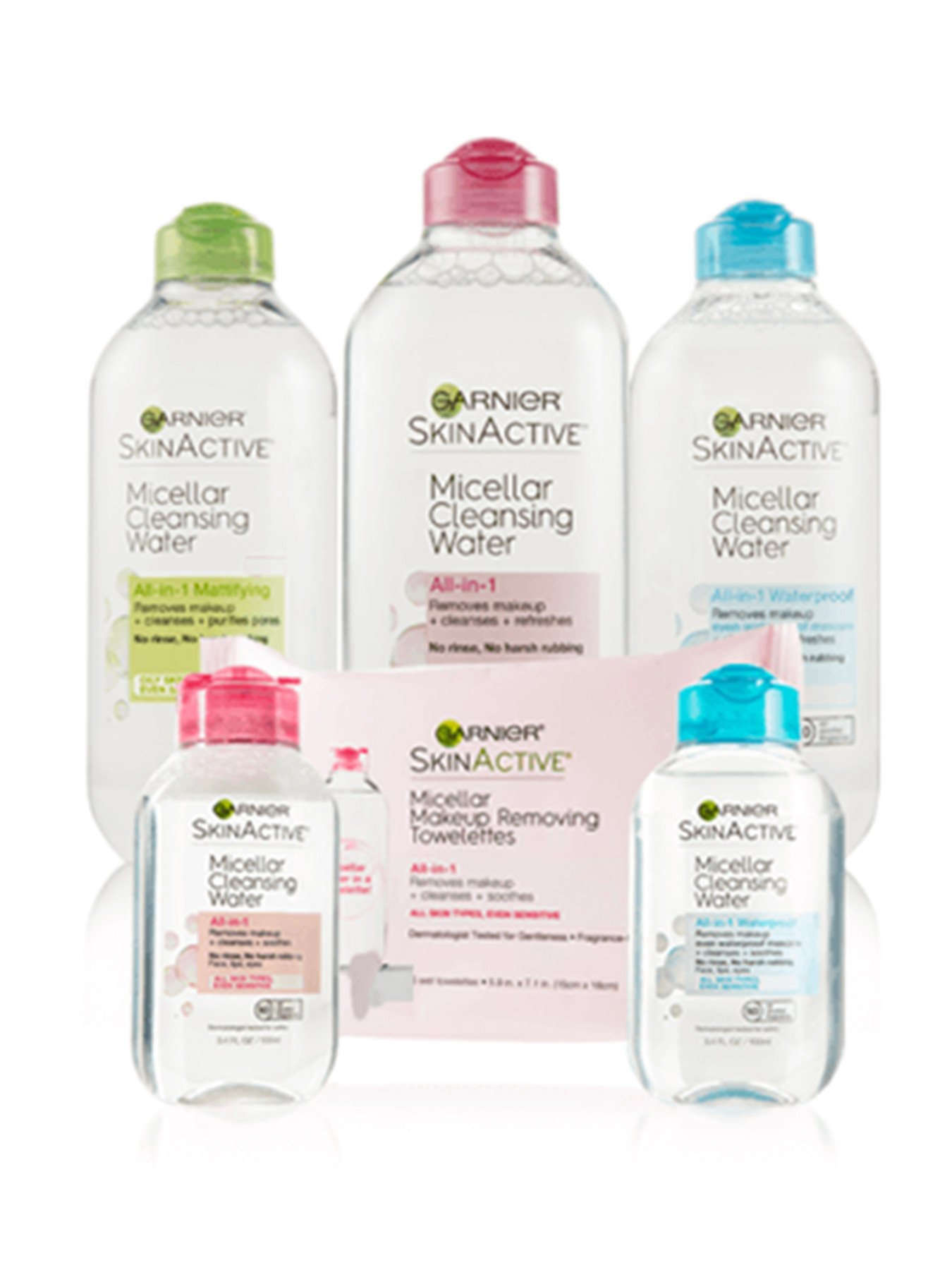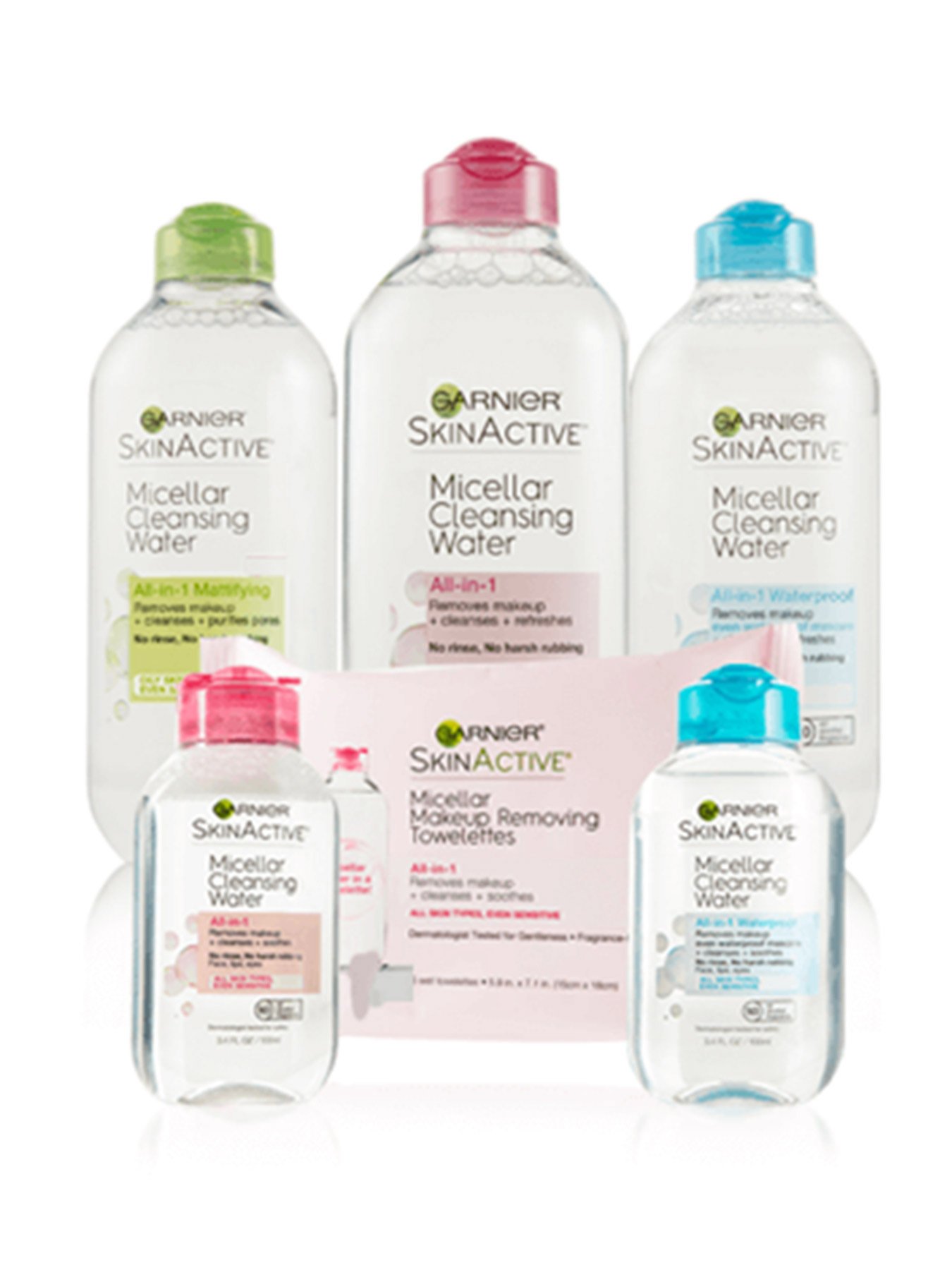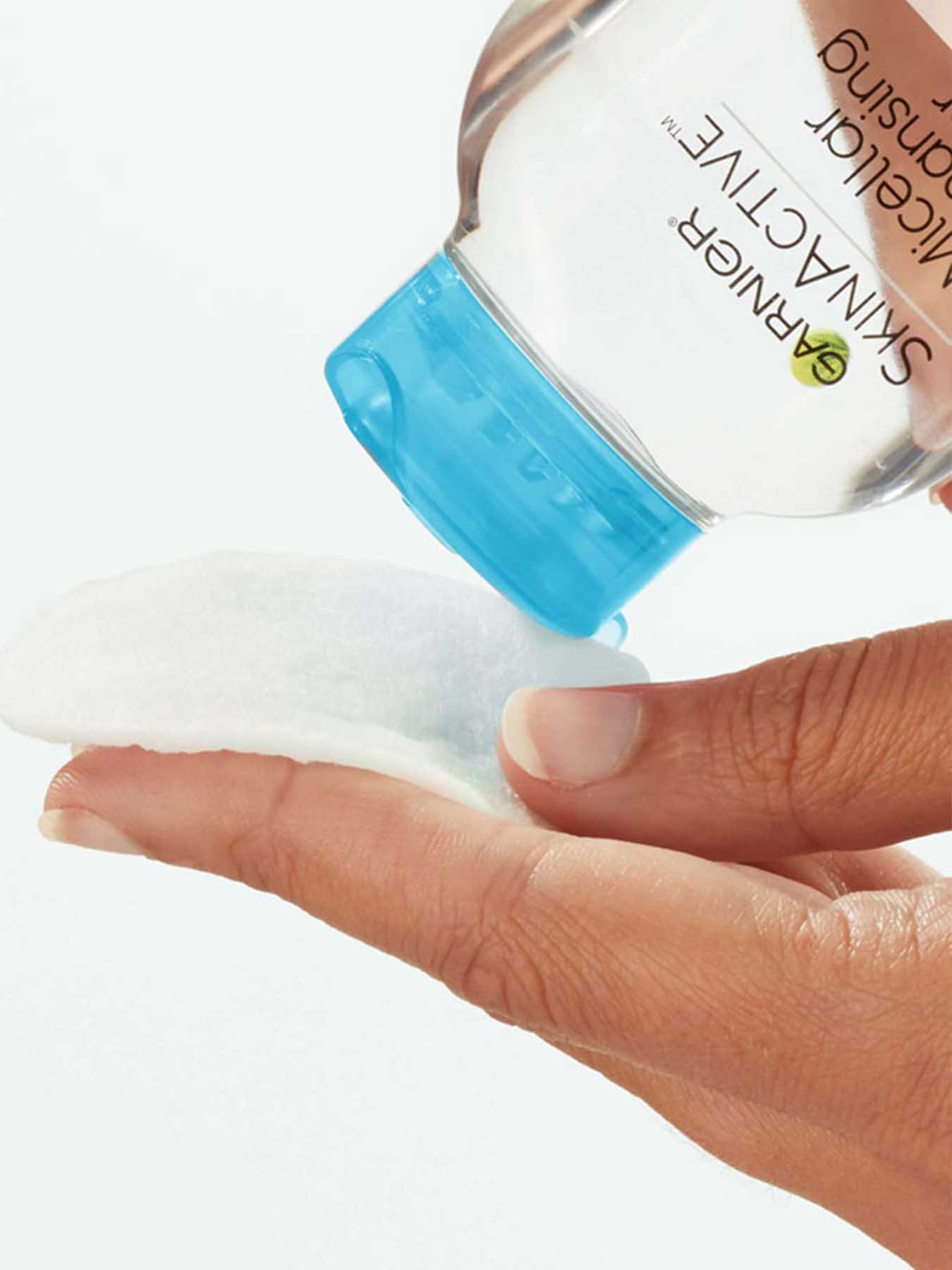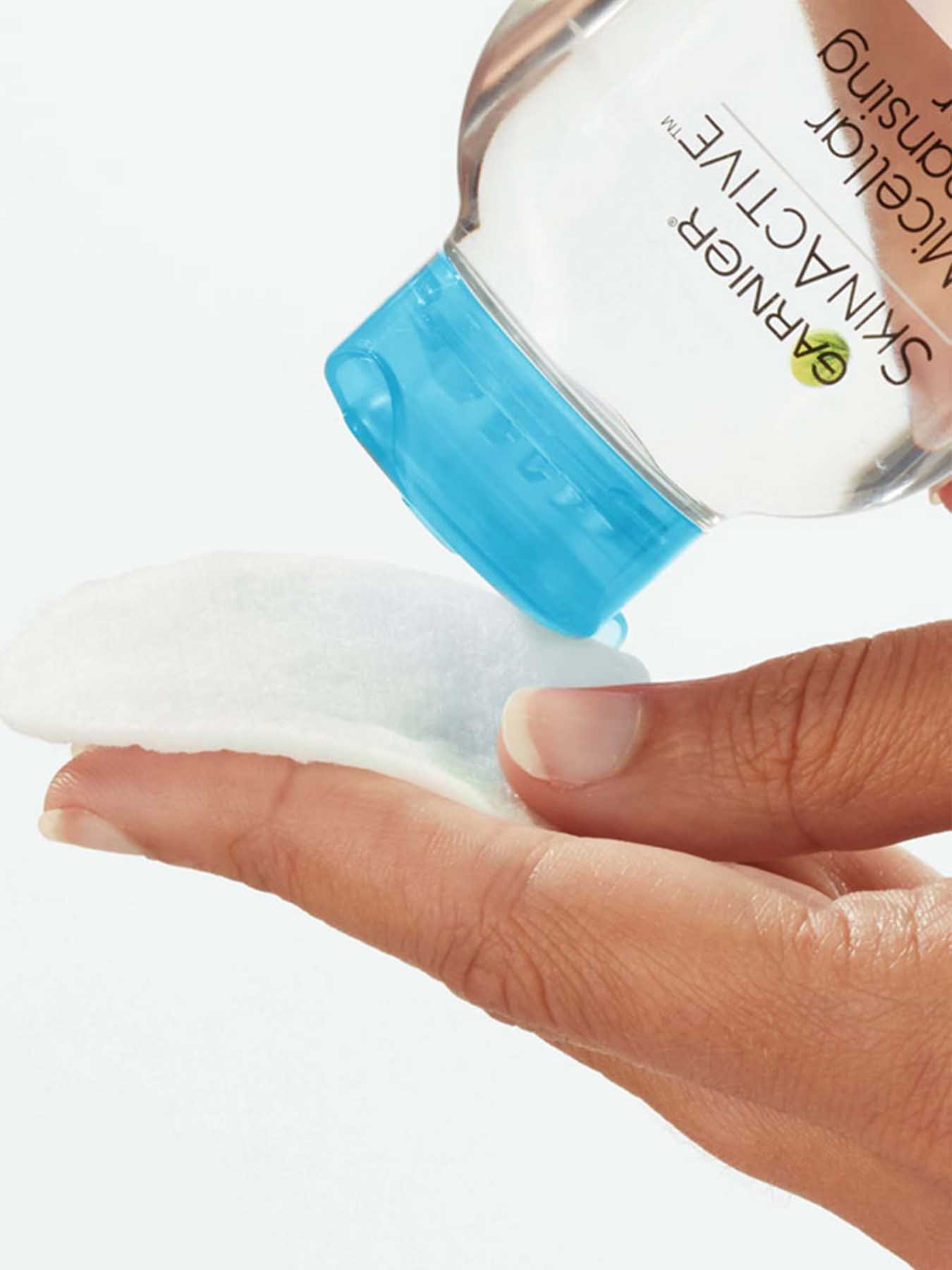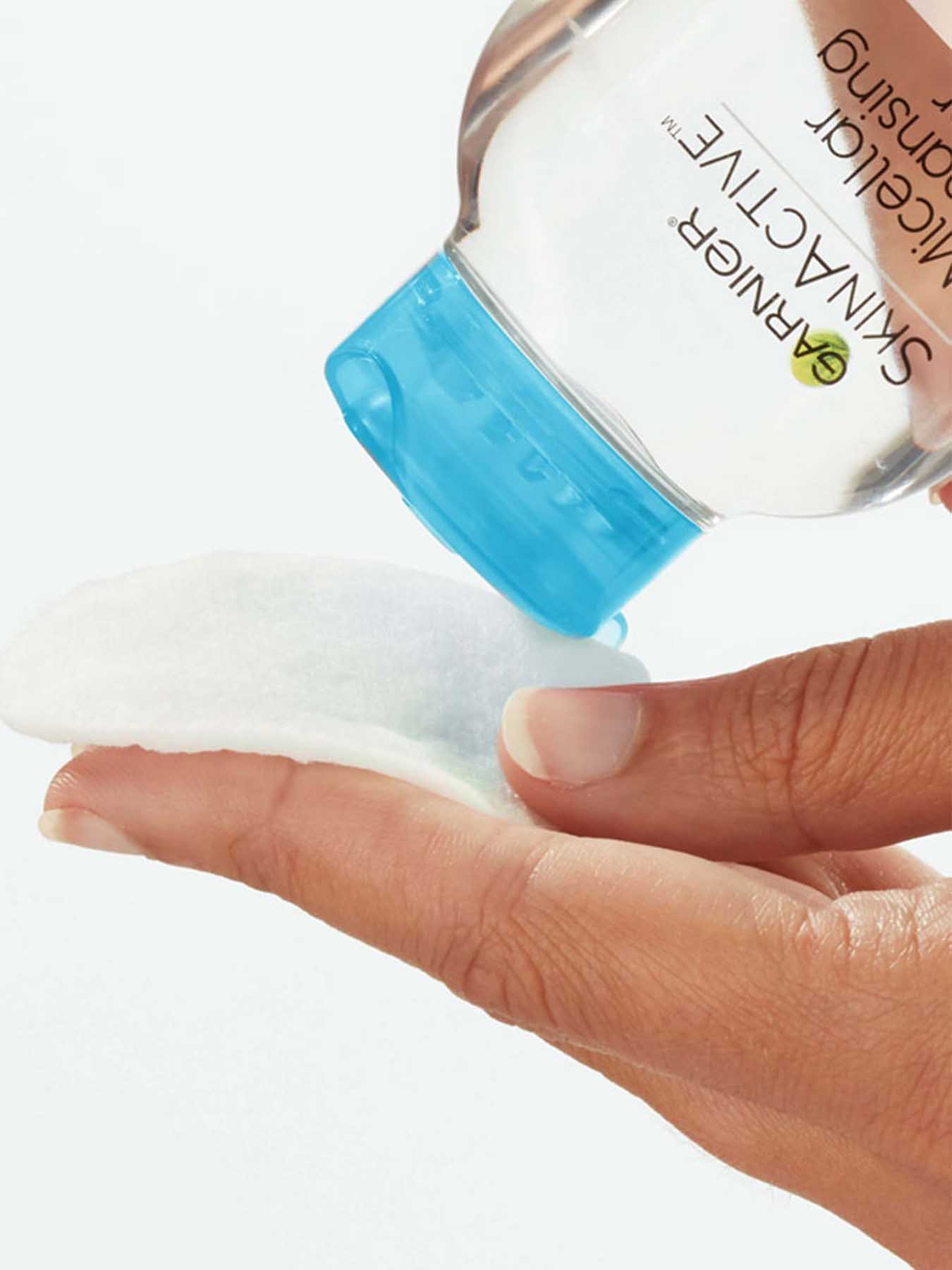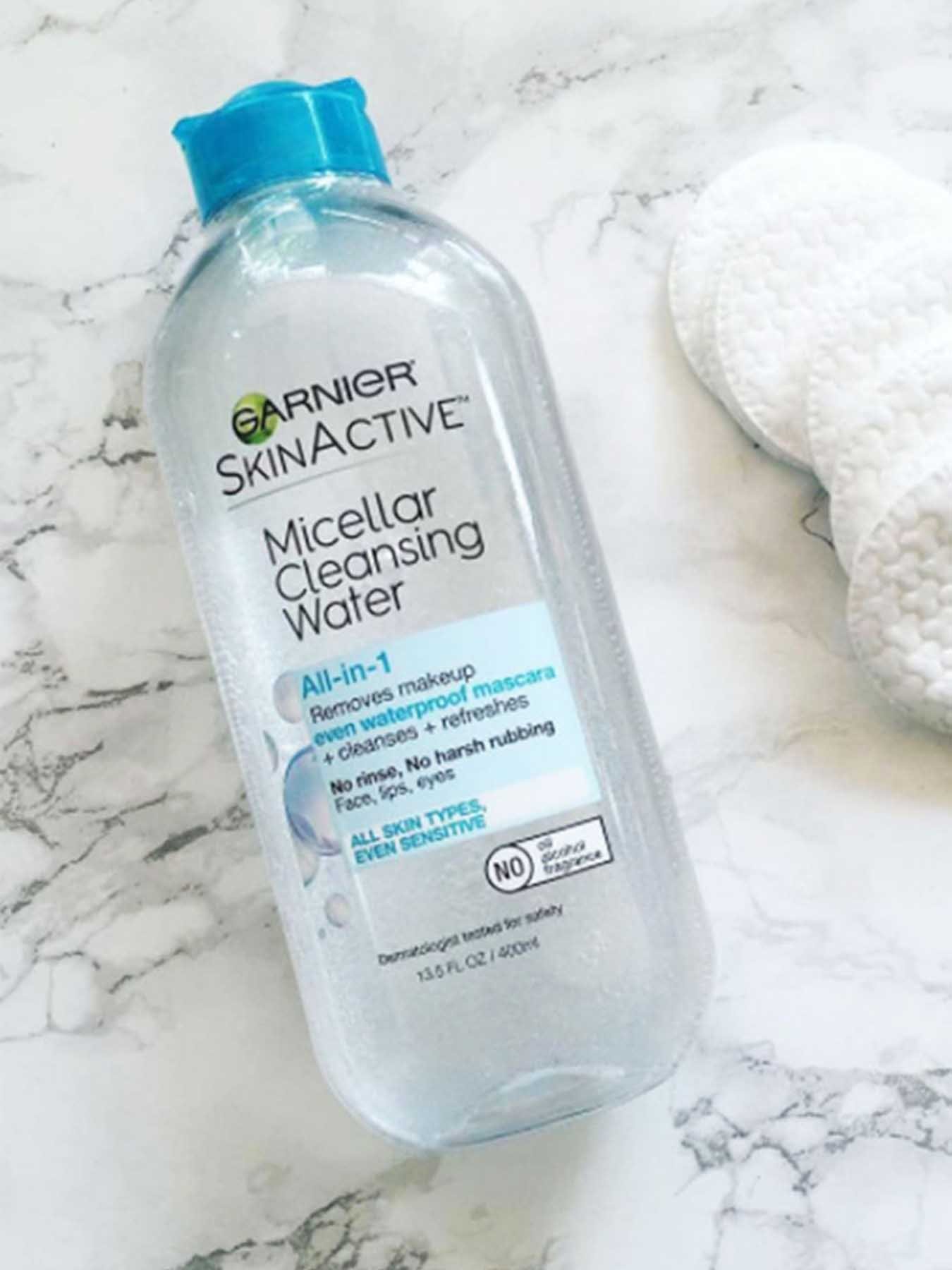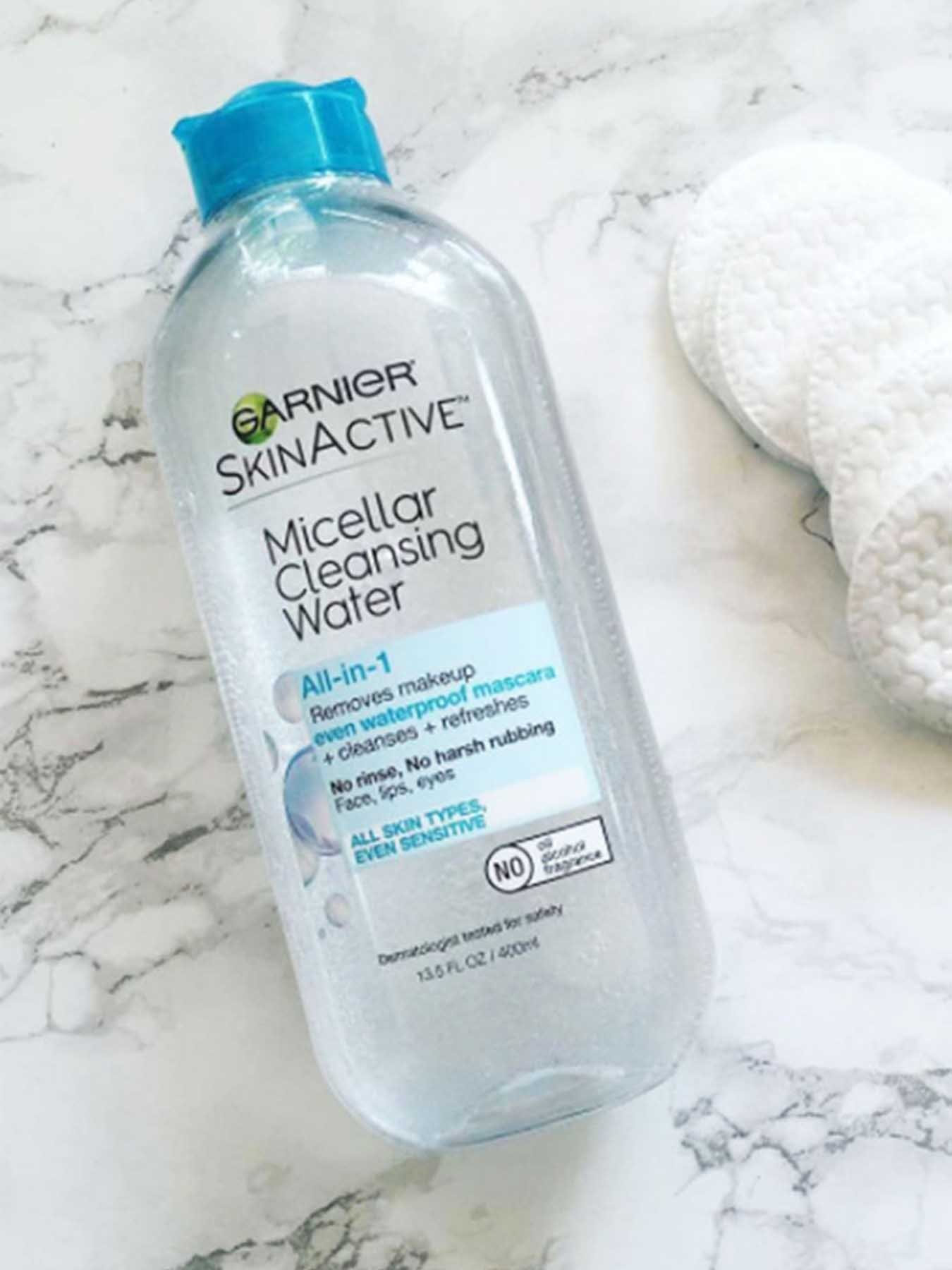 Garnier SkinActive
Micellar Cleansing Water All-in-1 Waterproof
$8.99 MSRP
WATERPROOF MAKEUP
All-in-1 Cleanser & Makeup Remover. Cleanses + removes even waterproof makeup + refreshes. No rinse, no harsh rubbing. For face, lips, and eyes.
PRODUCT INFORMATION:
This all-in-1 bi-phase cleanser is surprisingly powerful yet gentle to skin. It is specially formulated to effectively cleanse, remove even waterproof/longwear makeup, and refresh. Like a magnet, micelles capture and lift away dirt, oil and makeup without harsh rubbing, leaving skin perfectly clean and refreshed without over-drying.
How to Use:
Shake Well

TO REMOVE EYE MAKEUP:
Hold pad over closed eyes for a few seconds, then gently wipe without harsh rubbing.

TO CLEAN SKIN & REMOVE FACE MAKEUP:
Gently wipe all over until skin is completely clean from makeup and impurities. Use daily, AM/PM. No need to rinse.
Ingredients:
AQUA/WATER, CYCLOPENTASILOXANE, ISOHEXADECANE, POTASSIUM PHOSPHATE, SODIUM CHLORIDE, HEXYLENE GLYCOL, DIPOTASSIUM PHOSPHATE, DISODIUM EDTA, DECYL GLUCOSIDE, POLYAMINOPROPYL BIGUANIDE
No Hidden Nasties.
Specially formulated with no oil, sulfates, fragrance, parabens, or alcohol - it's all in the micelles that work like magnets to gently lift away excess dirt, oil, and makeup. Perfect for all skin types, even sensitive so you can enjoy a clean complexion with no harsh rubbing or rinsing.
Round Out Your Cleansing Routine
Refresh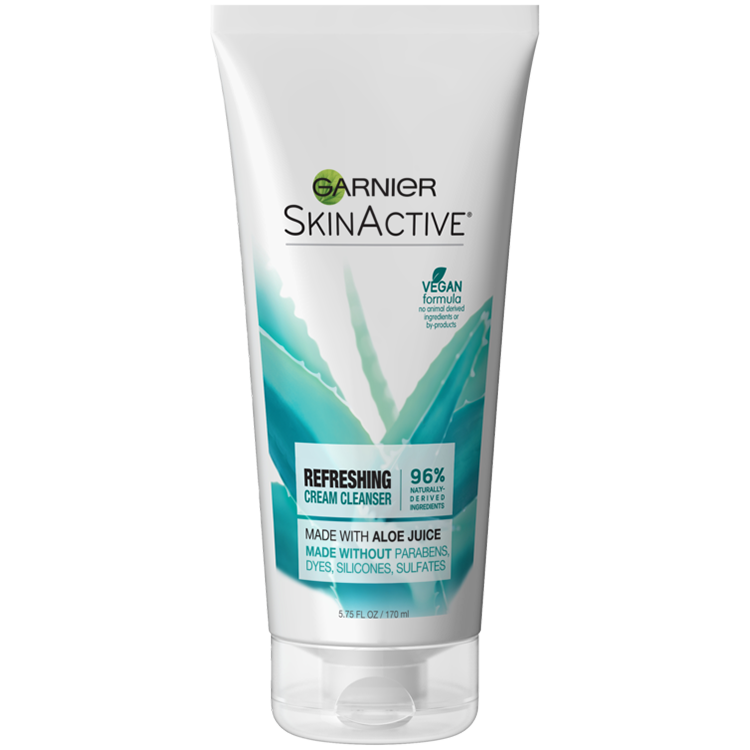 Garnier SkinActive
Refreshing Cream Face Wash with Aloe
Cream Cleanser
Moisturize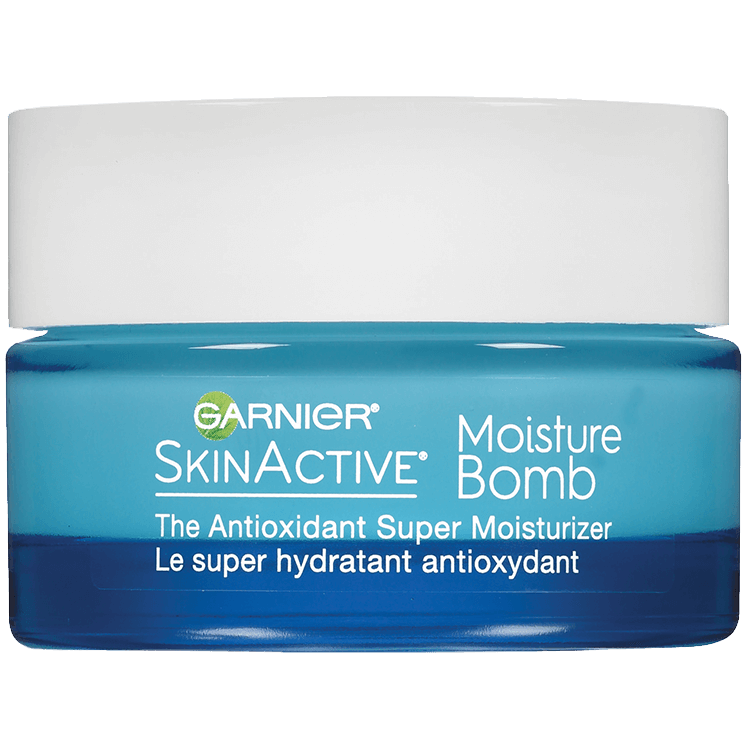 Garnier SkinActive
Moisture Bomb The Antioxidant Super Moisturizer
Antioxidant Daily Moisturizer
Hydrate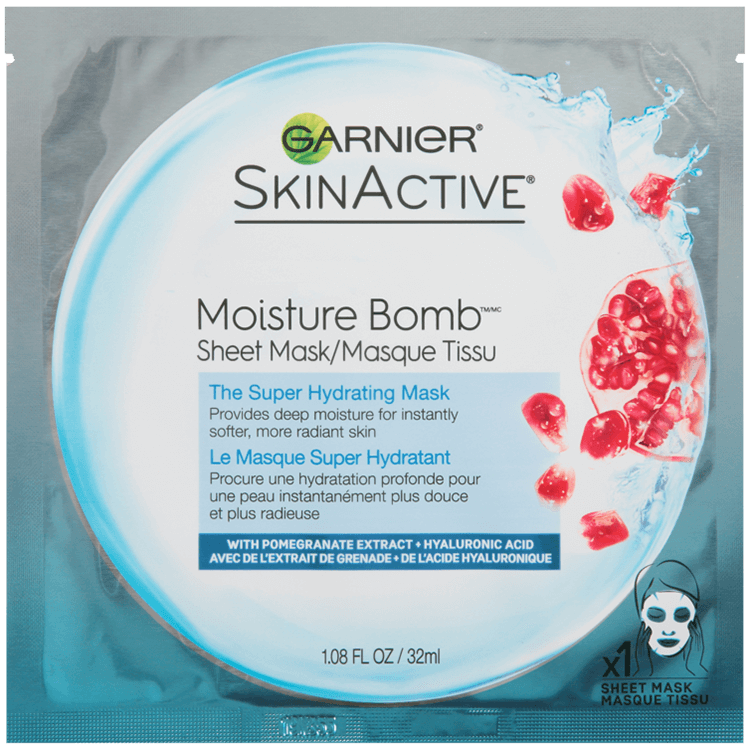 Garnier SkinActive
The Super Hydrating Sheet Mask - Hydrating
Deeply moisturizes for instantly softer, more radiant skin.
Rated

3

out of

5
by
astronomae
from
Great for my skin but it leaves my skin oily after an hour or so. Easy to remove make up and is super lightweight!
Date published: 2019-07-02
Rated

5

out of

5
by
archipd047
from
Amazing product to take off makeup! Makeup comes off so easily and no tugging on eyelashes or anything! I still wash my face after this product, but most of not all of the makeup comes off with the product!
Date published: 2019-07-01
Rated

5

out of

5
by
giannarc425
from
It removes your make up very quickly and is very in expensive I love it its a great value for the price
Date published: 2019-07-01
Rated

5

out of

5
by
banjosmom
from
Just a makeup remover lol I dont know why we need the fancy name. It works though. I love using this on my eyes and entire face to break up my makeup before cleansing it. I think using an oil first is super important to remove it all.
Date published: 2019-07-01
Rated

5

out of

5
by
Anonymous
from
This is super inexpensive and works so well and takes off my make up so gently all I do is put a little bit on a cotton pad and then rub it in small circular motions around my eyes and it takes the make up bright off so gentle
Date published: 2019-07-01
Rated

5

out of

5
by
ashleyloyd2000
from
This product is wonderful for taking off makeup! I love it so much and it was super affordable for the amount of product you are getting! I use this mostly now instead instead of makeup wipes because it takes my makeup off better!
Date published: 2019-07-01
Rated

5

out of

5
by
amyhe202
from
This one is great cleaning water. I always stock up on them whenever I can. I love how gentle it is to the skin. This product is great the way it is and I would recommend it to anyone. I would buy it again and again.
Date published: 2019-07-01
Rated

5

out of

5
by
sophiah1cbf
from
Great makeup remover. Thats off waterproof mascara without of lot of rubbing. Great for drugstore product. I would purchase again.
Date published: 2019-07-01