Este sitio está destinado a consumidores de EE. UU. Las cookies y la tecnología relacionada se usan con fines publicitarios. Para obtener más información o darte de baja, visita Ad Choices y nuestra política de privacidad
.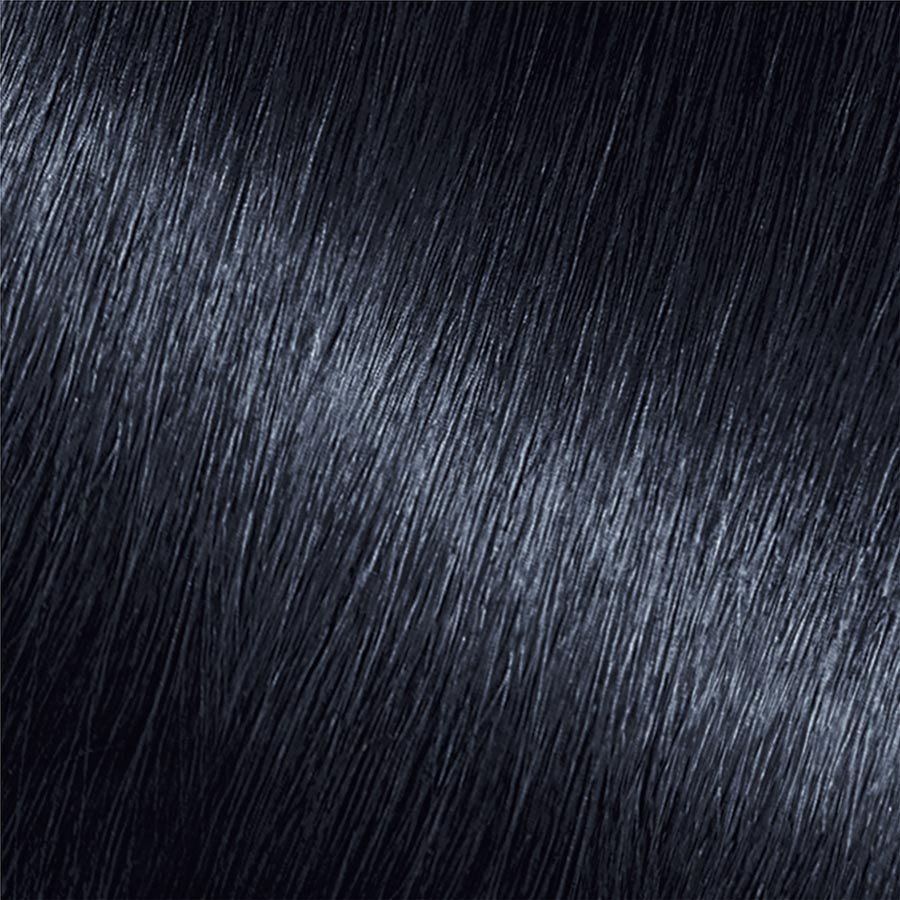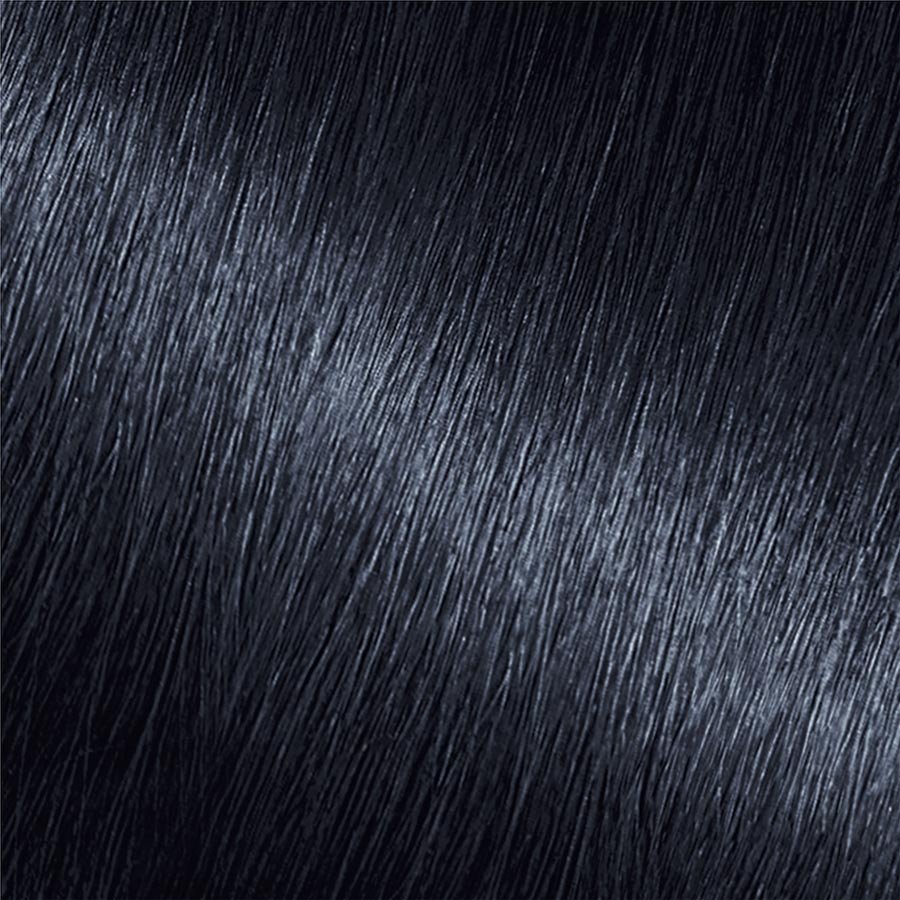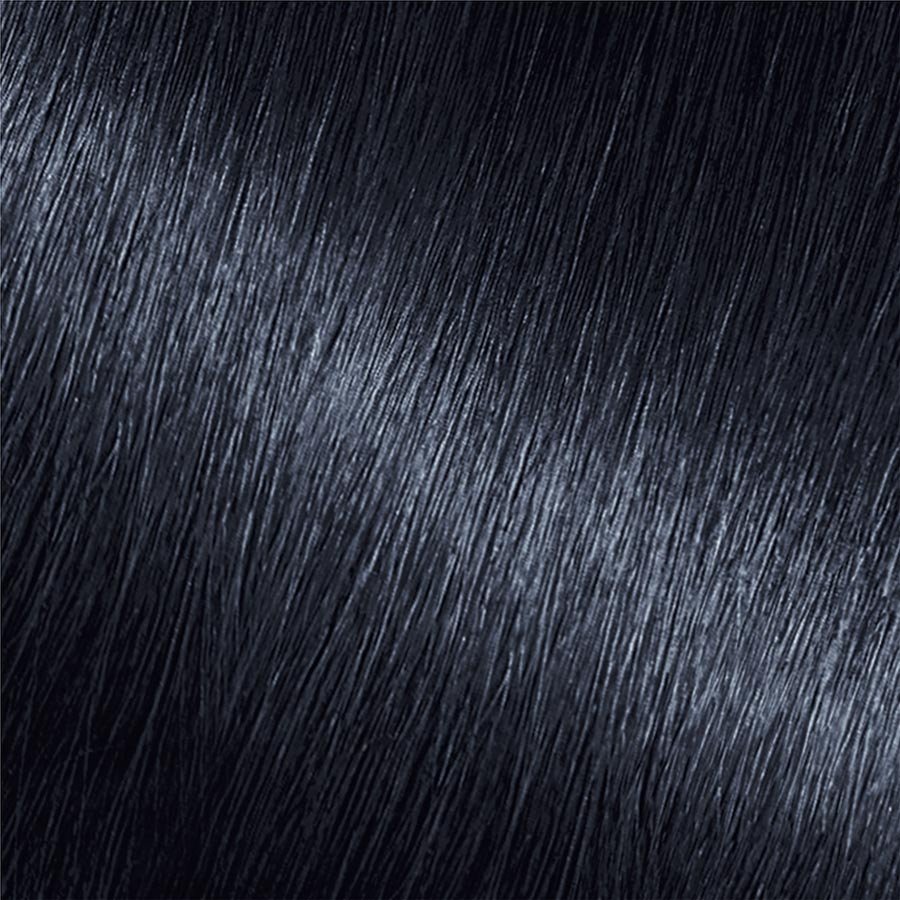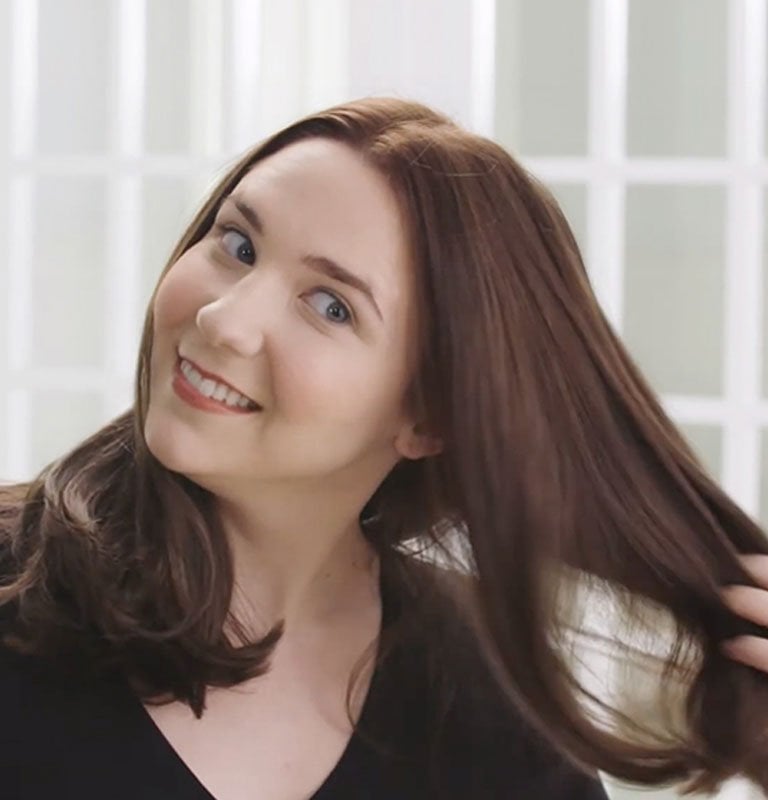 IMPORTANTE: ¿Te gusta cómo te queda este tono? Comprueba que sea adecuado para tu cabello. Asegúrate con nuestro test de coloración en 1 minuto.
Garnier Nutrisse Nourishing Color Creme
Nourishing Color Creme 22 - Intense Blue Black
$7.99 MSRP
UN CABELLO NUTRIDO SIGNIFICA UN MEJOR COLOR
INFORMACIÓN DEL PRODUCTO:
La coloración en crema Garnier Nutrisse nutre con semillas de uva y aceite de aguacate. La coloración en crema nutritiva enriquecida con un concentrado de aceites de fruta penetra en profundidad en las fibras capilares para nutrir y acondicionar el cabello de modo que el color se absorba mejor y dure más tiempo, de las raíces a las puntas. Garnier Nutrisse aporta un color rico y duradero con un 100 % de cobertura de canas.

¿El tono 22 es adecuado para ti?
El tono Garnier Nutrisse 22 Intense Blue Black es un tono más claro que Nutrisse 12. Es nuestro tono negro azulado más intenso y es mejor para un cabello natural entre castaño claro y negro. Nutrisse 22 ofrece un 100 % de cobertura de canas.

Para tonos negros con matices diferentes, explora 10, 11, 12 y 20. Si buscas un tono similar pero más claro y con reflejos de matices fríos, el tono 31 puede quedarte bien.

En el caso de que tengas el cabello coloreado, el resultado de color que puedes conseguir varía en función de una serie de consideraciones especiales. ¡Usa nuestra herramienta Selector de tonos y encuentra el tono ideal para ti!
Modo de uso:
Nutrisse nutre a la vez que colorea con una fórmula de crema rica sin goteo y, gracias a su ampolla de aceite de semillas de uva, con una fragancia muy agradable.

Sigue paso a paso este procedimiento al aplicar el color en todo el cabello en casa:

1) Haz siempre una prueba en la piel 48 horas antes siguiendo las instrucciones incluidas en el kit.
2) Aplica en el cabello seco sin lavar.
3) Con los guantes puestos, aprieta para verter el colorante (B) en el frasco del revelador (A).
4) Parte la punta y agita el frasco con fuerza.
5) Empieza a aplicar el color en las raíces y continúa por toda la extensión hasta las puntas.
6) Extiende el color hasta las puntas y masajea en el cabello.
7) Deja actuar la fórmula 25 minutos o 30 minutos si tienes muchas canas o tu cabello es resistente/grueso y áspero.
8) Masajea el cabello minuciosamente antes de enjuagar para optimizar el proceso.
9) Enjuaga el cabello con agua abundante hasta que salga transparente.
10) Aplica Nourishing Conditioner (D), deja actuar 2 minutos y enjuaga con agua abundante.

Si solo necesitas un retoque de raíces, sigue las instrucciones de Aplicación para retoque de raíces.

Lee siempre las instrucciones incluidas antes de aplicar cualquier coloración.
Consejos: Prueba el agua micelar limpiadora waterproof para eliminar las manchas de coloración
Ingredientes:
COLORANT: 1183659 AQUA/WATER/EAU, CETEARYL ALCOHOL, PROPYLENE GLYCOL, DECETH-3, LAURETH-12, OLETH-30, AMMONIUM HYDROXIDE, LAURIC ACID, HEXADIMETHRINE CHLORIDE, GLYCOL DISTEARATE, TOLUENE-2,5-DIAMINE, POLYQUATERNIUM-22, ETHANOLAMINE, SILICA DIMETHYL SILYLATE, 2,4-DIAMINOPHENOXYETHANOL HCl, RESORCINOL, CI 77891/TITANIUM DIOXIDE, m-AMINOPHENOL, ASCORBIC ACID, TOCOPHEROL, SODIUM METABISULFITE, THIOGLYCERIN, HELIANTHUS ANNUUS SEED OIL/SUNFLOWER SEED OIL, DIMETHICONE, PENTASODIUM PENTETATE, N,N-BIS(2-HYDROXYETHYL)-p-PHENYLENEDIAMINE SULFATE, PARFUM/FRAGRANCE, CARBOMER, ROSMARINUS OFFICINALIS (ROSEMARY) EXTRACT, VITIS VINIFERA SEED OIL/GRAPE SEED OIL. F.I.L.# D179616/1 U.S. PATENT: 5,690,696

FRUIT OIL CONCENTRATE: 1028840 PARAFFINUM LIQUIDUM/MINERAL OIL/HUILE MINERALE, VITIS VINIFERA SEED OIL/GRAPE SEED OIL, PARFUM/FRAGRANCE, TOCOPHEROL, ROSMARINUS OFFICINALIS (ROSEMARY) EXTRACT. F.I.L.# D25829/5

RINSE-OUT CONDITIONER: 1100858 AQUA/WATER/EAU, CETEARYL ALCOHOL, ELAEIS GUINEENSIS OIL/PALM OIL, BEHENTRIMONIUM CHLORIDE, PYRUS MALUS EXTRACT/APPLE FRUIT EXTRACT, GLYCERIN, PARFUM/FRAGRANCE, ISOPROPYL ALCOHOL, STEARAMIDOPROPYL DIMETHYLAMINE, NIACINAMIDE, PYRIDOXINE HCl, BUTYROSPERMUM PARKII BUTTER/SHEA BUTTER, CITRIC ACID, OLEA EUROPAEA OIL/OLIVE FRUIT OIL, SACCHARUM OFFICINARUM EXTRACT/SUGAR CANE E X TRACT/E X TRAIT DE CANNE A SUCRE, BENZYL ALCOHOL, CHLORHEXIDINE DIHYDROCHLORIDE, PERSEA GRATISSIMA OIL/AVOCADO OIL, RIBES NIGRUM OIL/BLACK CURRANT SEED OIL, LINALOOL, CITRUS MEDICA LIMONUM PEEL EXTRACT/LEMON PEEL EXTRACT, CI 19140/YELLOW 5, CAMELLIA SINENSIS LEAF EXTRACT, CI 15985/YELLOW 6. F.I.L.# D174455/2

DEVELOPER: 178914 U AQUA /WATER/ E AU, HYDROGEN PEROXIDE, CE TE ARYL ALCOHOL, TRIDECETH-2 CARBOXAMIDE MEA, CETEARETH-25, GLYCERIN, PENTASODIUM PENTETATE, SODIUM STANNATE, TETRASODIUM PYROPHOSPHATE, PHOSPHORIC ACID. F.I.L.# D12836/26
Aceite de aguacate
El aceite de aguacate, un potenciador capilar alisador y sedoso, rebosa de ácidos grasos vegetales que poseen una habilidad penetrativa única en efectos profundos y duraderos. Este ingrediente rico y placentero suaviza las puntas abiertas a la vez que añade un brillo espectacular.
Aceite de oliva
El aceite de oliva, repleto de antioxidantes, ha sido un elixir de belleza de gran eficacia durante siglos. En las fórmulas de cuidado capilar y coloración, ayuda a cubrir el cabello, dejando las fibras capilares fuertes, brillantes y resilientes. En los hidratantes faciales, calma a la vez que suaviza para una piel de apariencia radiante y rejuvenecida.
Rated

4

out of

5
by
Ilovemykittycats
from
Tried today
I've been dyeing my hair black off and on for about six years. I had previously treated and lightened medium brown hair to dark blonde. After reading many mixed reviews and watching several YouTube tutorials I tried the 22 black blue for 30 min on my shoulder length hair and on my eyebrows. It was very blue going on and when hair is dry it is black with the promised blue highlights. I love this color because I don't see just blue when I look at my hair, it looks black...with pretty dark blue highlights. Around my roots the color could have stayed in longer, you can see the warm brown undertones I had peeking through, but the lightened parts of my hair are a deep perfect blue black. I love that there is no green tint to this color. I feel that this color looks natural enough to compliment yet edgy enough to feel like your hair looks cool. I used the entire bottle of conditioner to rinse out and followed with leave in conditioner and oils. My hair is shiny, smells nice, and looks healthier than it did before dyeing. I am pleased and feel sexy with my new hair, I'm hoping it doesn't fade too quickly - back to black!
Date published: 2020-04-29
Rated

1

out of

5
by
Dancer
from
Waste of money
I bought two boxes to cover up some white in my already natural black hair. Nope! Didn't dye a single white hair and they are fully white from the root to the tip.
Date published: 2020-03-27
Rated

2

out of

5
by
hailey23
from
Not happy with color
I was ready to have color that would show some blue and some black and it ended up just being black and the blue only showed if my hair was wet and had a flash on it. I wanted more blue than black like the box looked like.
Date published: 2020-03-26
Rated

1

out of

5
by
gigi106
from
Didn't show up at all!!!
I was so excited to have a deep blueberry color but i was so disappointed with the results!! i have naturally very dark brown hair that's pretty much black and i had hopes for even maybe a little bit of blue in light but there is ZERO color. i'm so disappointed.
Date published: 2020-03-23
Rated

5

out of

5
by
Brigirl5
from
In Love
The color looks amazing!!!! My hair feels soft after coloring, the smell wasn't intense at all and it felt softer after using the conditioner. Love this brand!!!
Date published: 2019-12-02
Rated

1

out of

5
by
Raii
from
Will wash out within two weeks!
I had dyed my naturally dark brown hair into a red brown around 2 months before using this product. Because my hair grows fast, I had 1 inch roots showing already and was done with the lighter color. I chose this Garnier box dye because I thought the blue black shade will cover all my lighter hair and won't damage it in the process. I got two kits for dense medium length hair. The dye was a mess to apply - I had blue splatters everywhere. It was a nightmare to rinse out. Applied one bottle of the reusable conditioner and the result was okay. Covered everything and the shade was nice! Now, I have fine oily hair and I can't go a week without a shower. So I showered 2 days later and the water ran blue the entire time. Only used the Garnier conditioner, no shampoo. Stained my tub again! I also noticed an increase in hair fall and although the hair LOOKED shiny, they were dry and brittle to touch. I was in a huge panic because this dye kind of ruined my perfectly healthy hair, something it wasn't supposed to do. I spent a chunk of money and got Olaplex No. 4 and 5 and Argan Oil. Olaplex is literally made for colored hair but the dye washed out with EVERY wash. It's been 2 weeks today and I can see patches of my red brown hair all around. The rest is just black, not blue black. At this point I just gave up trying to keep in the color and alternate my harsher clarifying shampoo with Olaplex so that the hair retains moisture but doesn't get dandruff or oil. The hair integrity is much better but it's still brittle and falls out way more than before the dye. I hate that I chose this dye because it not only ruined my hair quality but also did not stay in for more than a day. It still stains towels!
Date published: 2019-08-19
Rated

2

out of

5
by
Agyh123456743
from
Not blue at all
Was really excited to try this and was hoping some blue tint would show, at least in direct sunlight. I used the Blue Black hair dye, but there was no trace of blue in my hair after dyeing it--just black. My hair was a medium brown prior to using the dye, and when I used the "Try it on" feature on this website, the result was nowhere close to how my hair actually turned out. I wouldn't recommend this product if you're looking to have some blue showing, but if you just want black hair, then this dye is fine. It doesn't have a strong smell, and it didn't leave my hair feeling damaged.
Date published: 2019-07-31
Rated

5

out of

5
by
Anonymous User
from
Definitely recommended
I bought this dye with very high hopes, and it delivered! I have very thick, very dark brown hair, so the color immediately took and looks fantastic. I've only ever dyed my hair once before, using a L'Oreal Féria blonde, and Garnier Nutrisse produced much better results. The dye went on smoothly and didn't drip or run like most dyes tend to do. I have waist-length, curly hair and would recommend using 2 boxes. Another plus? No chemical smells! The oil ampoule made the dye smell so good! The resulting color is a gorgeous, glossy black with awesome blue tints that are extremely noticeable in the light. I'll admit, while dyeing, the color was a but alarming. It looked almost purple on my scalp, but once it was rinsed and dried, the results were as promised. There was a good bit of bleeding/run-off during the first few washes, but that was mainly residue left on the scalp. The color hasn't faded, and I've washed it several times since coloring it. This product is amazing!
Date published: 2019-06-18