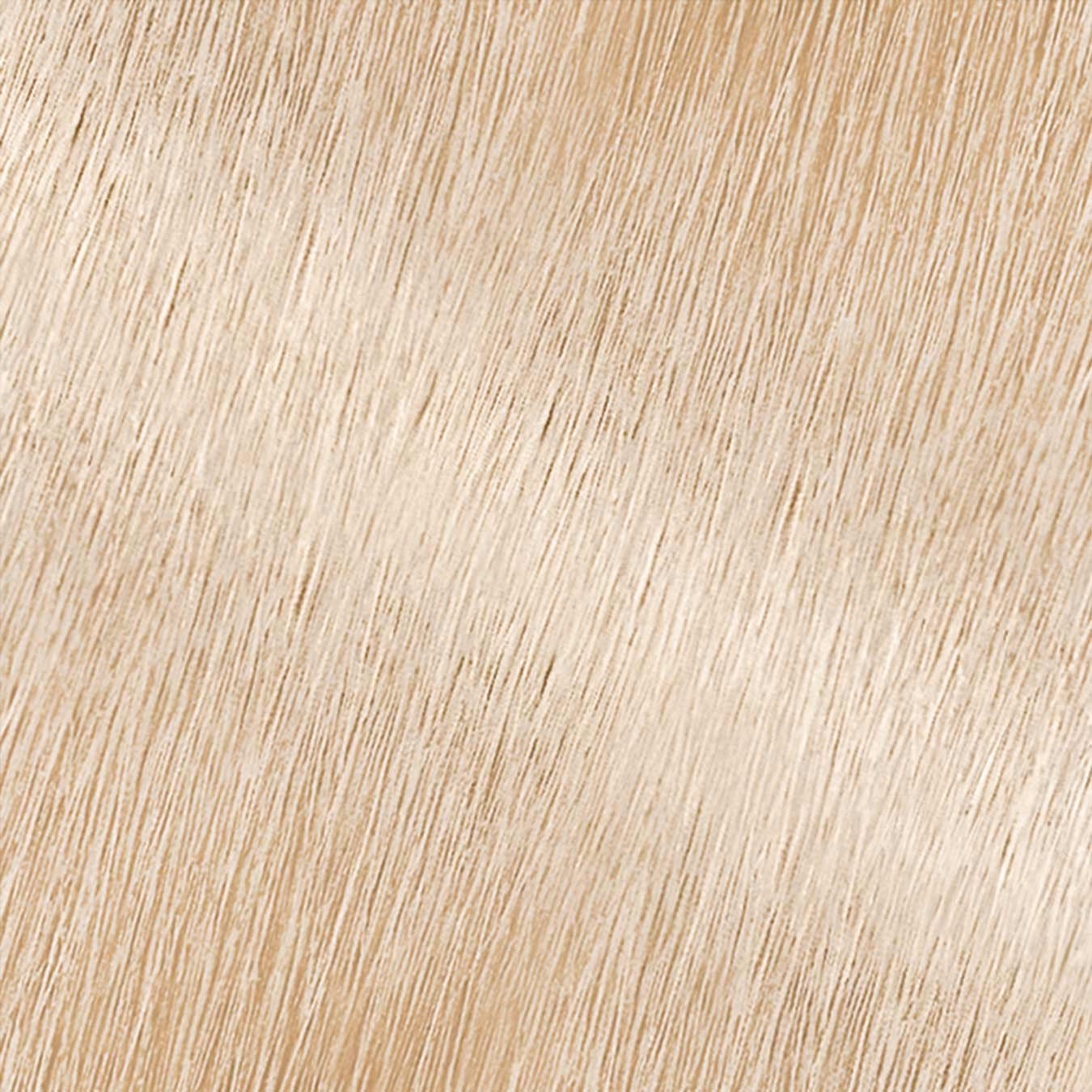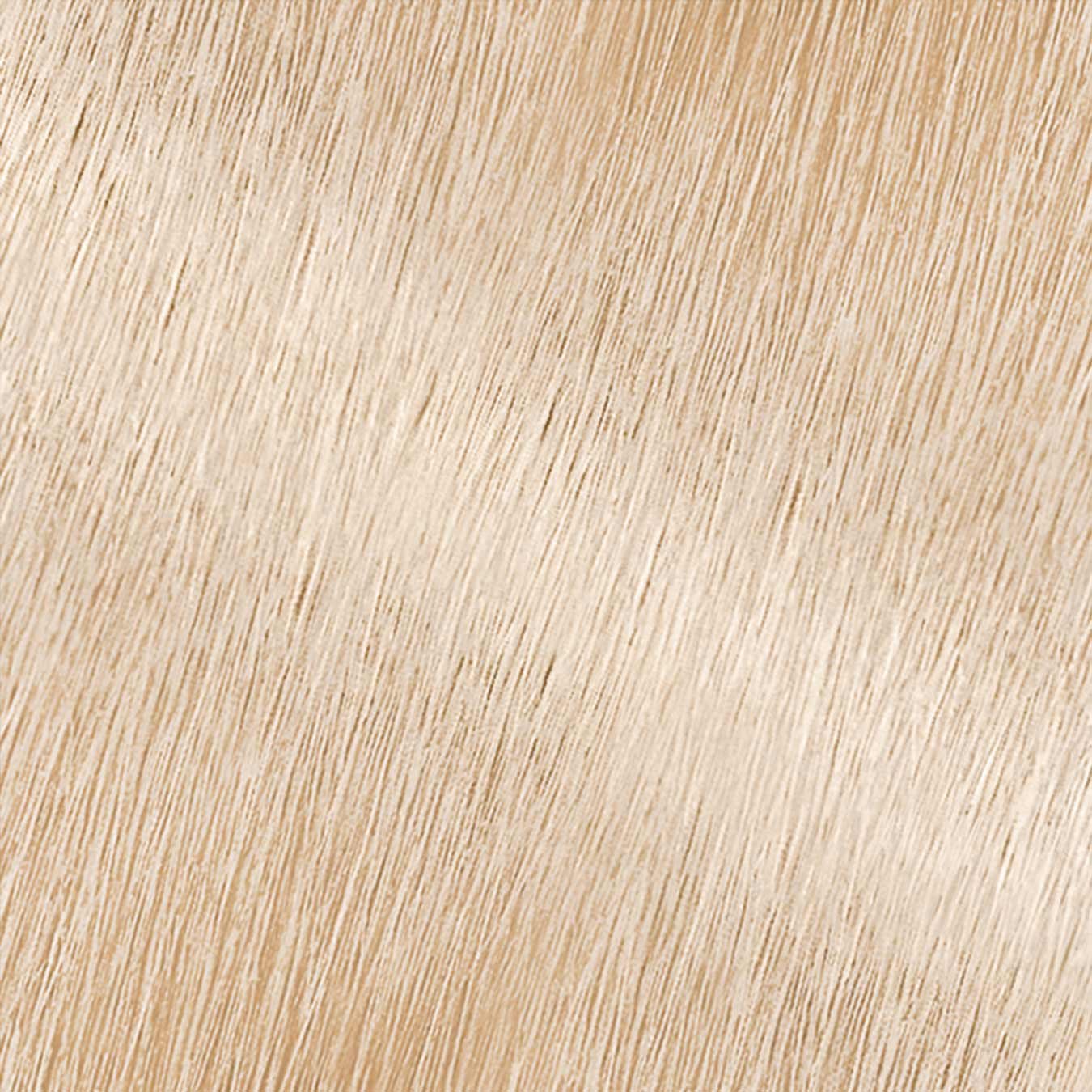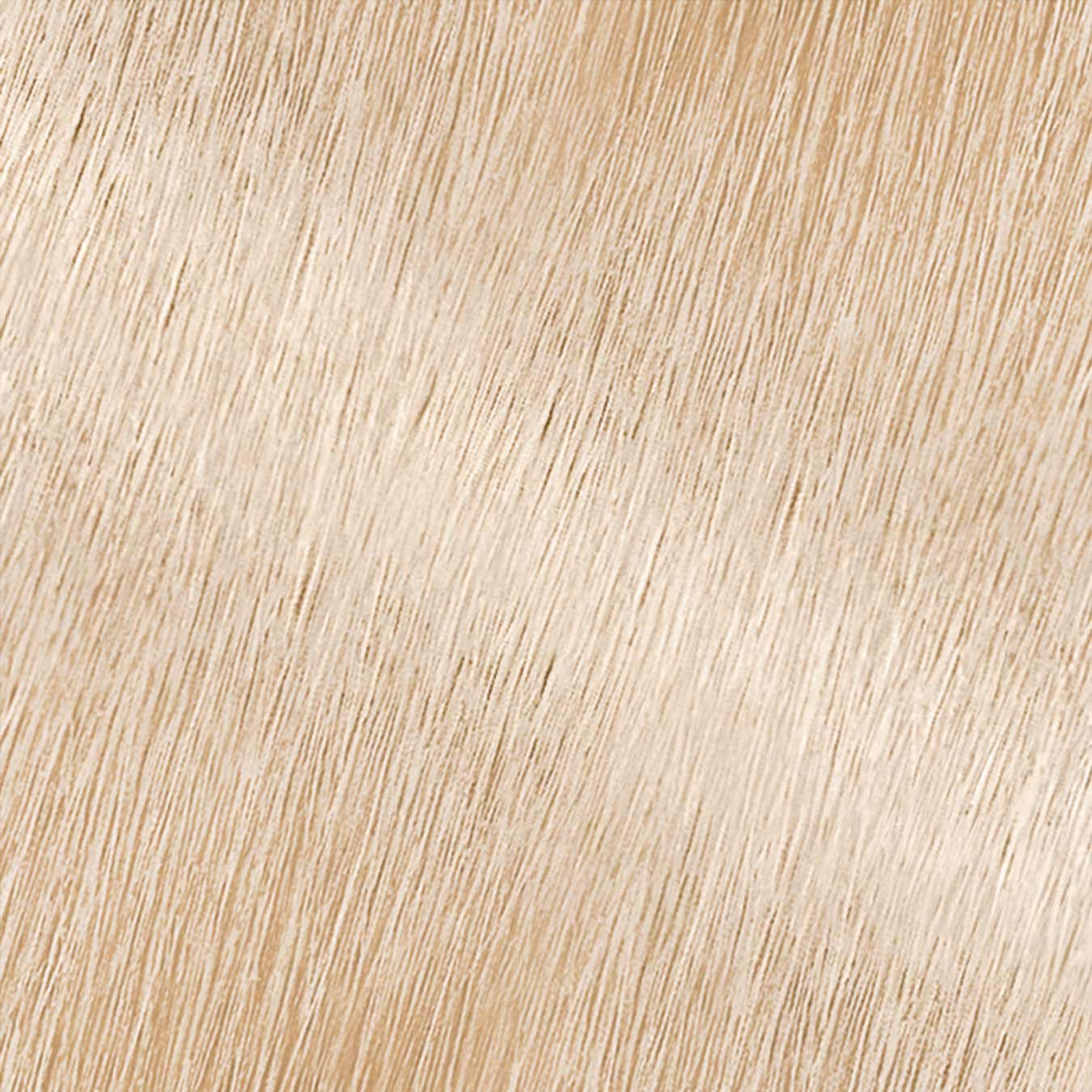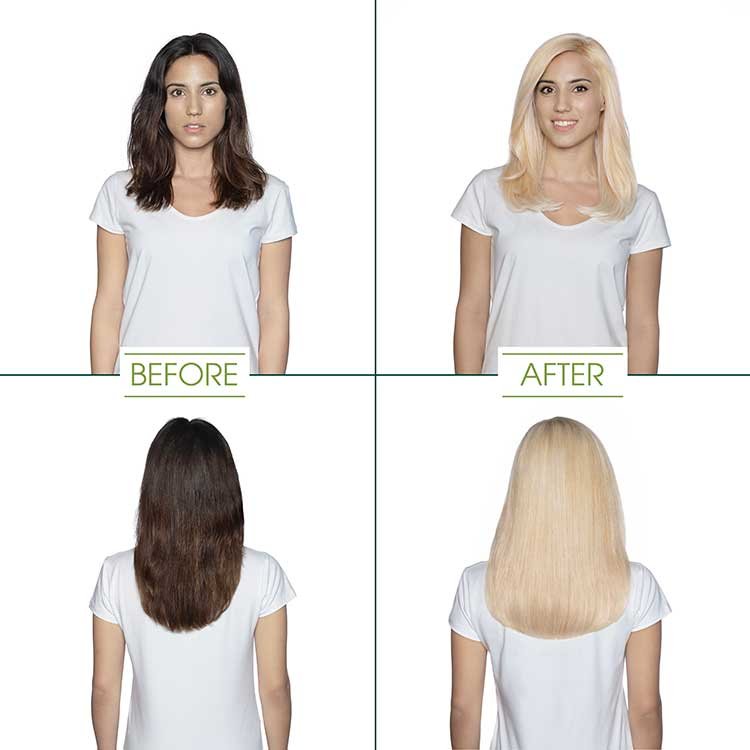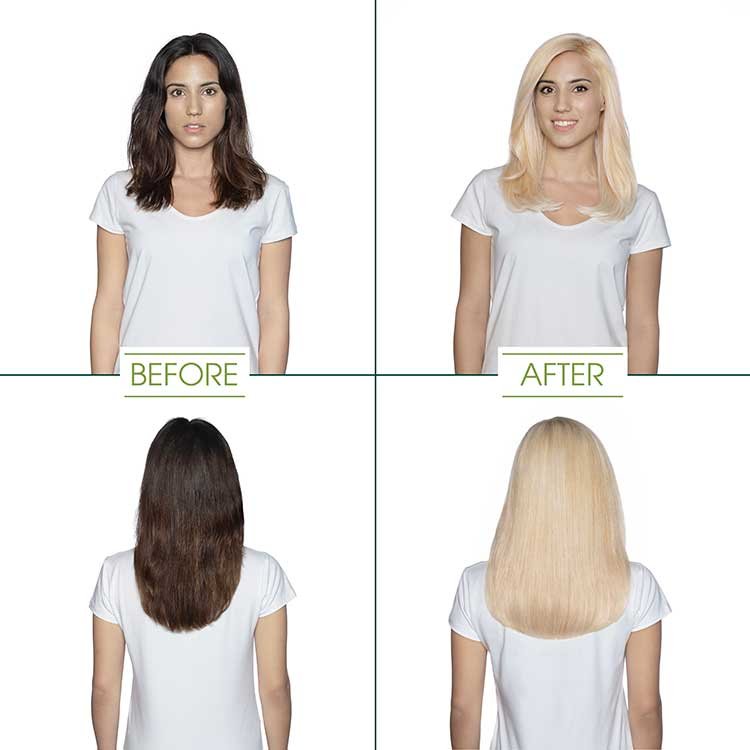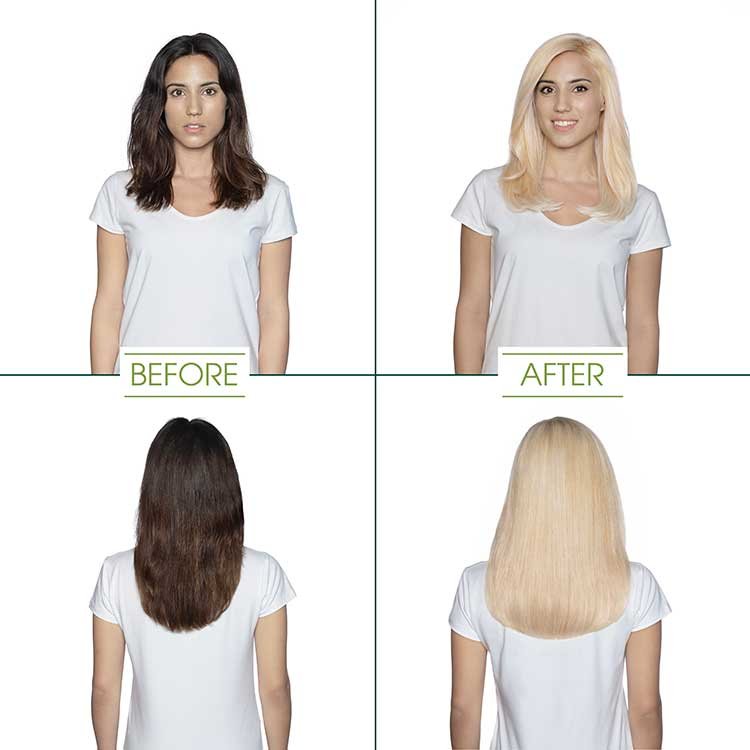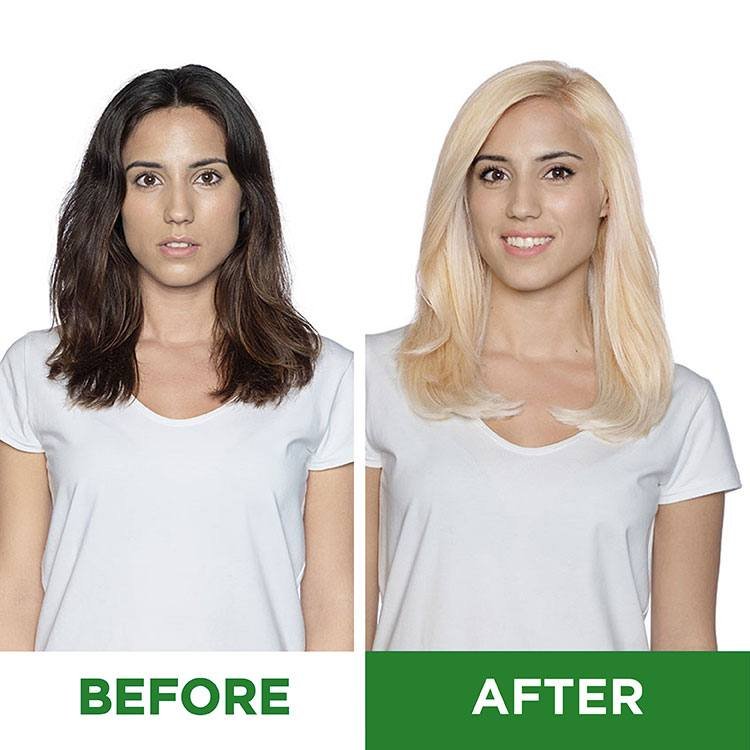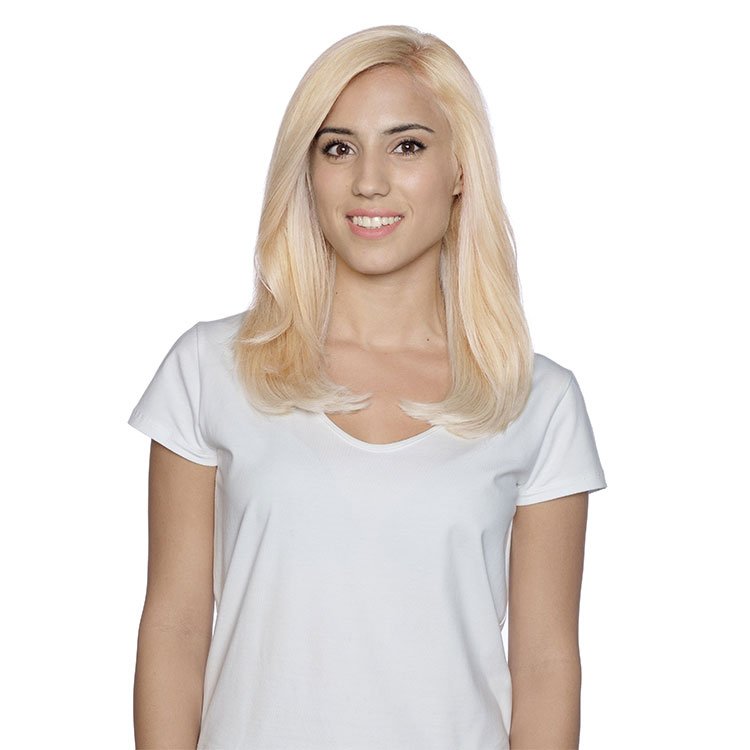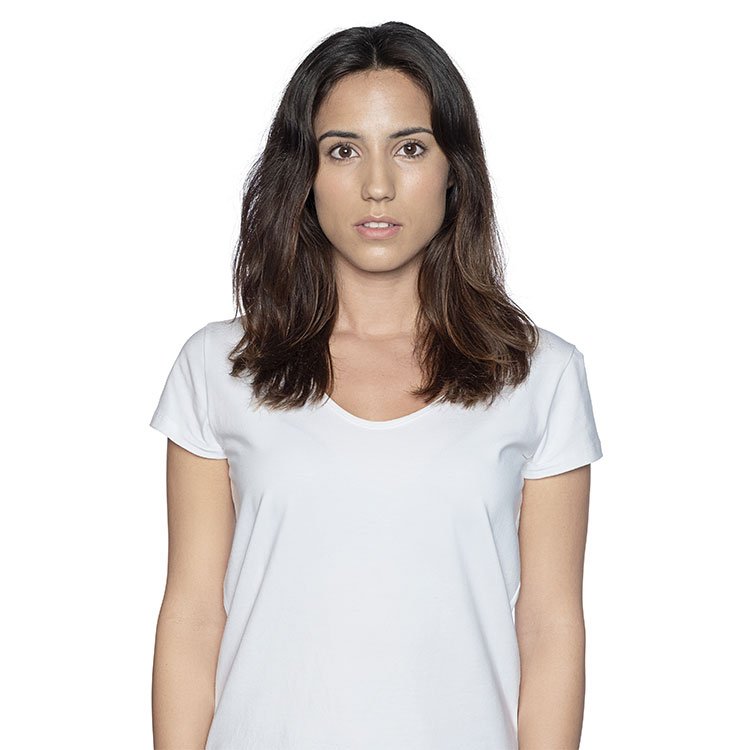 PL2 - Ultra Light Platinum
Garnier Nutrisse Ultra Color
$7.99 MSRP
Coloración permanente en crema nutritiva con 3 aceites de fruta: aguacate, oliva y karité
IMPORTANTE: ¿Te gusta cómo te queda este tono? Comprueba que sea adecuado para tu cabello. Asegúrate con nuestro test de coloración en 1 minuto.
Explorar productos similares
INFORMACIÓN DEL PRODUCTO:
La coloración en crema nutritiva Garnier Nutrisse Ultra Color transforma drásticamente el cabello castaño natural con matices ultrarreflectantes.

Elige entre los tonos Ultra Light Blonde, Ultra Intense Red y Burgundy, Ultra Lightening Brown y Ultra Reflective Black. Tonos Ultra Light Blonde para transformar el castaño oscuro en rubio sin decolorante, Ultra Intense Red y Ultra Intense Burgundy para unos vibrantes matices rojizos sobre un cabello más oscuro, Ultra Lightening Brown para aclarar el cabello oscuro hasta 3 tonos sin efecto metálico indeseado y Ultra Reflective Black para transformar hasta el cabello más oscuro con matices brillantes visiblemente reflectantes.

La coloración en crema nutritiva Garnier Nutrisse Ultra Color incorpora una ampolla de aceite de semillas de uva para empezar a nutrir el cabello mientras lo colorea, porque un cabello nutrido significa un mejor color. La fórmula de coloración sin goteo se reparte fácilmente, y el acondicionador post-coloración está infusionado con 3 aceites de fruta (aguacate, oliva y karité) para un cabello más sedoso, brillante y nutrido.

Puede que el envase varíe y el que recibas no sea el visualizado en el sitio.
Modo de uso
Aplicación de Nutrisse: Un cabello nutrido significa un mejor color. La coloración Garnier Nutrisse nutre a la vez que colorea con una fórmula de crema rica sin goteo y, gracias a su ampolla de aceite de semillas de uva, con una fragancia muy agradable.

Sigue paso a paso este procedimiento al aplicar el color en casa:

PREPARAR Y MEZCLAR:
1) Haz siempre una prueba en la piel 48 horas antes.
2) Aplica en el cabello seco y desenredado sin lavar.
3) Con los guantes puestos, aprieta para verter el colorante (tubo b) en el frasco del revelador (a).
4) Quita el tapón del frasco de la crema reveladora.
5) Agita Bleaching Powder para aflojar el contenido y viértelo en el frasco del revelador.
6) Enrosca el tapón del frasco del revelador. Dirige el frasco lejos del rostro y agita bien.
7) Quita el tapón de la crema aclarante y aprieta para verter el contenido en el frasco del revelador. Enrosca el tapón del frasco del revelador y agita bien.
8) Quita inmediatamente el tapón una vez que la mezcla decolorante sea cremosa. Desecha el tapón y sustitúyelo por el tapón aplicador de punta. Retuerce hasta quebrar la punta del tapón aplicador.
PRECAUCIÓN: Agita siempre el frasco del revelador tapado para una mezcla óptima. No dejes nunca puesto el tapón una vez realizada la mezcla. El recipiente puede explotar. No dejes nunca la punta del tapón aplicador sin abrir después de mezclar. El recipiente puede explotar.

APLICACIÓN INTEGRAL EN UN CABELLO QUE NO SE HA DECOLORADO NUNCA:
ACLARAR LOS LARGOS PRIMERO
1) Empezando 2 cm por debajo de la zona de las raíces, extiende la mezcla de forma homogénea por medios y puntas.
2) Deja actuar la mezcla 20-30 minutos.
3) Reserva una parte de la mezcla de aclarado para las raíces.
ACLARAR LAS RAÍCES
4) Aplica la mezcla restante en la zona de las raíces e impregna por completo.
5) Deja actuar otros 20 minutos.
El tiempo total no debe exceder los 60 minutos
CONSEJO PROFESIONAL 1: Trabaja por secciones para no dejar espacios sin colorear.
CONSEJO PROFESIONAL 2: Después de aplicar y dejar actuar, retira una pequeña cantidad de la mezcla para verificar las raíces. Para un resultado más claro, repite la aplicación y deja actuar otros 5 minutos. Repite según convenga.

APLICACIÓN PARA RETOQUE DE RAÍCES EN UN CABELLO PREVIAMENTE DECOLORADO:
1) Aplica solo en las raíces de nuevo crecimiento. Trabaja con pequeñas partes de 0,5 cm de cabello usando el aplicador de punta.
2) Repite hasta que todas las raíces queden bien impregnadas. Se debe ver una cobertura gruesa y distribuida de forma homogénea en las zonas de crecimiento del cabello.
3) Deja actuar la mezcla por 30-60 minutos de acuerdo con la prueba de aclarado previa.
El tiempo total no debe exceder los 60 minutos

ENJUAGAR Y ACONDICIONAR:
1) Enjuaga el cabello con agua abundante hasta que salga transparente.
2) Aplica Fortifying Anti-Brass Conditioner, deja actuar 5 minutos y enjuaga con agua abundante.
3) Reserva una parte de Fortifying Anti-Brass Conditioner para mantener el cabello fuerte y saludable y controlar el efecto metálico indeseado 1-2 semanas después de la aplicación.

Mira nuestros videotutoriales para ver las instrucciones de aplicación detalladas.
Consejos: Prueba el agua micelar limpiadora waterproof para eliminar las manchas de coloración
Ingredientes
Developer 1190207 AQUA / WATER / EAU
PARAFFINUM LIQUIDUM / MINERAL OIL / HUILE MINERALE
HYDROGEN PEROXIDE
CETEARYL ALCOHOL
SODIUM CETEARYL SULFATE
SODIUM SALICYLATE
SODIUM SULFATE
PEG-40 HYDROGENATED CASTOR OIL
PHOSPHORIC ACID
TETRASODIUM ETIDRONATE
TETRASODIUM PYROPHOSPHATE
Powder 1190375 POTASSIUM PERSULFATE
SODIUM SILICATE
AMMONIUM PERSULFATE
KAOLIN
SODIUM PERSULFATE
CI 77891 / TITANIUM DIOXIDE
SODIUM LAURYL SULFATE
SILICA
HYDROGENATED POLYDECENE
EDTA
Creme 1190387 AQUA / WATER / EAU
CETEARYL ALCOHOL
PROPYLENE GLYCOL
ETHANOLAMINE
DECETH-3
LAURETH-12
AMMONIUM HYDROXIDE
OLETH-30
LAURIC ACID
GLYCOL DISTEARATE
POLYQUATERNIUM-22
SILICA DIMETHYL SILYLATE
RIBES NIGRUM SEED OIL / BLACK CURRANT SEED OIL
TOCOPHEROL
OLEA EUROPAEA OIL / OLIVE FRUIT OIL
HELIANTHUS ANNUUS SEED OIL / SUNFLOWER SEED OIL
PARFUM / FRAGRANCE
CARBOMER
PERSEA GRATISSIMA OIL / AVOCADO OIL
ROSMARINUS OFFICINALIS EXTRACT / ROSEMARY EXTRACT
EDTA
VITIS VINIFERA SEED OIL / GRAPE SEED OIL
GLYCINE SOJA OIL / SOYBEAN OIL
Conditioner 1215664 INGREDIENTS
AQUA / WATER / EAU
CETEARYL ALCOHOL
PROPYLENE GLYCOL
MALEIC ACID
ETHANOLAMINE
BEHENTRIMONIUM METHOSULFATE
PARFUM / FRAGRANCE
CI 60730 / ACID VIOLET 43
QUATERNIUM-91
NIACINAMIDE
SACCHARUM OFFICINARUM EXTRACT / SUGARCANE EXTRACT / EXTRAIT DE CANNE A SUCRE
LACTIC ACID
HYDROXYETHYLCELLULOSE
HYDROXYPROPYLTRIMONIUM LEMON PROTEIN
PHENOXYETHANOL
STEARAMIDOPROPYL DIMETHYLAMINE
PPG-1 TRIDECETH-6
POLYQUATERNIUM-37
LIMONENE
CAMELLIA SINENSIS LEAF EXTRACT
BENZOIC ACID
LINALOOL
BENZYL ALCOHOL
BENZYL SALICYLATE
PYRUS MALUS FRUIT EXTRACT / APPLE FRUIT EXTRACT
PARAFFINUM LIQUIDUM / MINERAL OIL / HUILE MINERALE
PYRIDOXINE HCl
ACRYLATES COPOLYMER
SORBITAN OLEATE
CARICA PAPAYA FRUIT EXTRACT / PAPAYA FRUIT EXTRACT
CETRIMONIUM CHLORIDE
CETRIMONIUM METHOSULFATE
CITRIC ACID
CITRONELLOL
CITRUS LIMON PEEL EXTRACT / LEMON PEEL EXTRACT
POTASSIUM SORBATE
LEUCONOSTOC/RADISH ROOT FERMENT FILTRATE
HEXYL CINNAMAL
GLYCERIN
F.I.L. D224128/1, D224126/1, D224127/1, D224129/1
Ultra Color PL2 - Ultra Light Platinum - Antes/Después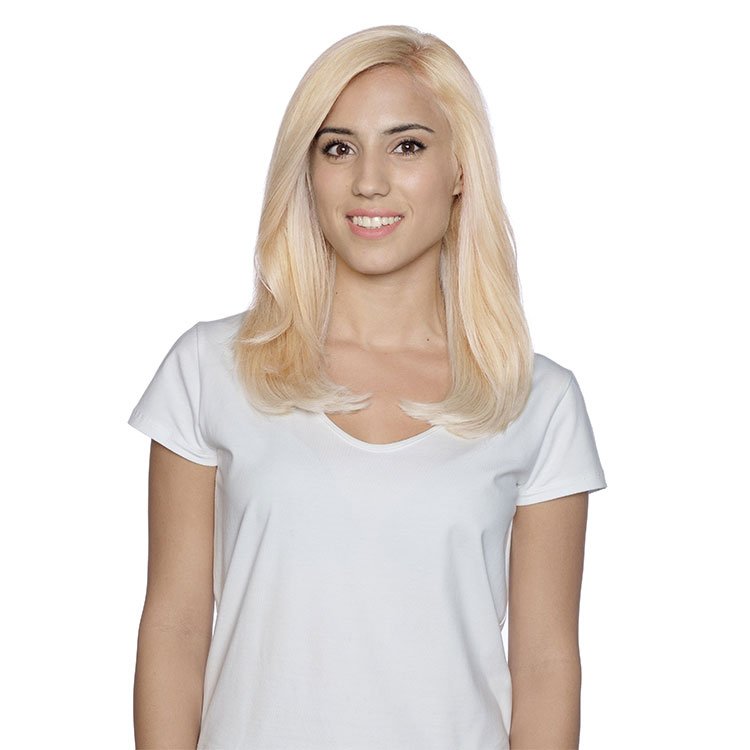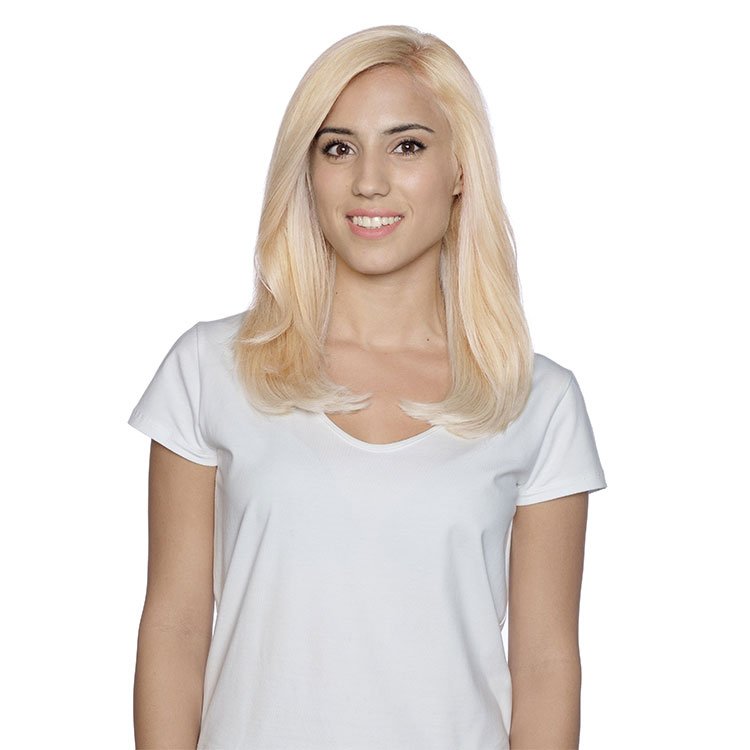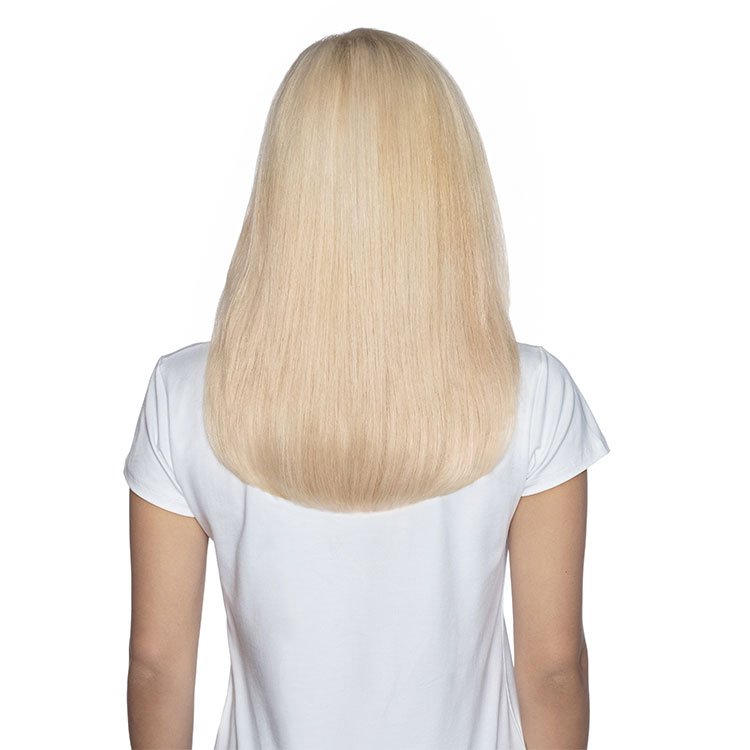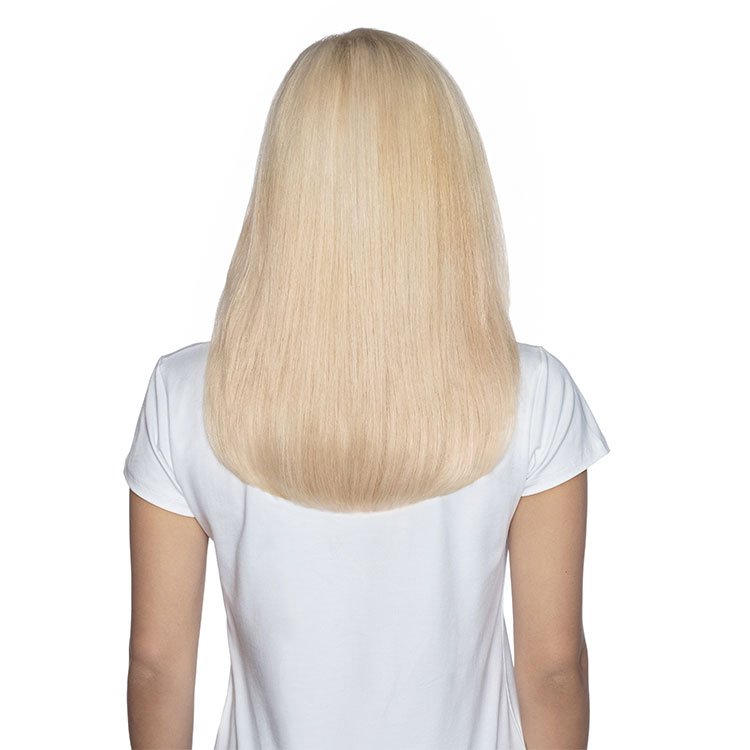 Un cabello nutrido significa un mejor Blonde
Refresca tu cabello rubio cada vez que usas Nourishing Anti-Brass Treatment con aceites de aguacate, oliva y karité, y tecnología CoolTone.
comprar ahora
Rated

1

out of

5
by
Ancora89
from
Nope Nope Nope
Ruined my hair!! I look like a cheetah! First of all I bought two boxes and it wasn't even enough product. Second it did NOT lighten a HUGE chunk of my hair at all!!! I'm literally exactly like the model same color and length and it isn't even remotely like hers!! I'm sooo upset by this product. I put too much faith in this product, how am I supposed to afford to get it fixed now!!? DON'T get this product. It's nothing like the pictures.
Date published: 2020-08-29
Rated

3

out of

5
by
Kitsukotsu
from
Okay for bleaching
I have dark, DARK almost black hair and I had really high hopes for this since my hair was a more brassy orange from my previous bleach session a couple days ago... Used it on my roots and on my brassy orange regrowth, my ends are already basically platinum. After waiting about 50 minutes the roots lighted to a nice blonde (still a tint of yellow) and the orange just turned.... less orange. Also some got onto my side shave natural black hair and lifted well so I just decided to bleach those as well. But it came out SUPER patchy and some parts didn't even lift at all. I don't know. I can say though that it was very easy to use and personally did not burn my scalp while waiting for it to develop. Plus the anti-brass conditioner smells absolutely DELICIOUS. I just wish I was able to get the platinum look in one go. But I have notorious brassy hair so can't really complain too much.
Date published: 2020-07-23
Rated

5

out of

5
by
GabbyLeal
from
Great color for coloring my dark roots light blond
My hair is dark brown so I need lift of 8 or more. I went platinum blonde 2 years ago and had been going to the salon every 4-5 weeks to color my roots. With corona, my salon wouldn't sell me a DIY kit so I researched, watched you tube videos, and decided to try this hair color with my fingers crossed. I was amazed and grateful! My hair is short so I tried to stick to coloring my roots but it is hard with pixie hair. I kept the color on for a little over an hour and it wasn't perfect as there were a few spots that were semi yellow but overall the color looks good and I have received compliments. Some notes on how I did the color: I put Olaplex 2 on my hair before I put any color on my hair. I added Olaplex 1 in the hair color to protect my hair and Olaplex 2 on my hair again, after I rinsed. Olaplex strengthens the bond in your hair from bleaching and color process. I created my own anti brass conditioner with Virtue deep conditioner and Fanola Anti Yellow Purple shampoo and Shimmer Blue shampoo for silver blonde hair (you only need a little squirt of each, not a lot of shampoo). I mixed all 3 to create my own conditioner. After I rinsed the color and used Olaplex 2, I used my own home made conditioner, then conditioned my hair again with the Garnier anti brass conditioner. My hair looked good and am very happy with the Garnier color. I will use again and will only go the salon for a hair cut moving forward. This super economical boxed color gives me hair color like I spent $100. It is a process so give yourself 2 hours to do this, like you would in a salon, but it is worth it. Pictures are before with dark brown hair, salon color, and Garnier color.
Date published: 2020-05-06
Rated

3

out of

5
by
heezy
from
it was aight
i usually wouldn't buy a bleach kit from a box, but we're quarantined, I was bored, and the garnier reviews didn't sound bad. The product comes with a 30vol developer, about an ounce or so of bleach powder, and a tube of what appears to be creme bleach labeled as "lightening creme." If you've bleached your hair before & know how to section it and really lather it, the process is easy. The bleach lifted my hair to a very nice pale yellow color, which was pleasantly surprising considering I have medium/dark brown hair. There was a little bit of splotchiness, but again, I was doing this by myself in a dimly lit bathroom so I can hardly blame it on the product. The only reason I'm giving this 3 stars is because of that Anti-Brass Conditioner. Oh my goodness. I wanted to have face framing platinum blonde streaks, and came so close to victory. I left that Anti-Brass Conditioner on my hair for as long as it said on the box and had a bowl of soup. When the time was up and my bowl was empty I took a shower and rinsed my hair. Y'all. My hair is pink & purple. The Anti-Brass Conditioner toned my hair to a pinky purpley color. It's not the end of the world, but it's not what I wanted and it's not what the box advertised. I would honestly use your own toner and not the conditioner the box provided if you wanted that platinum bleach blonde look.
Date published: 2020-04-25
Rated

1

out of

5
by
carrie74
from
NOT HAPPY
I bought this for my daughter's naturally light blonde hair as she wanted to try an even lighter shade of blonde. It is blotchy and straight up orange now. if she STARTED out as a blonde and ended up blotchy and orange, I do NOT see how this product would workon a brunette. We even patch tested an underneath part and it was fine until we applied the whole head. She is devastated and can't stop crying. I completely regret allowing her to do this - but we thought this would be a safe bet as she was a light blonde already. I need help to fix this ASAP.
Date published: 2020-04-23
Rated

1

out of

5
by
Kenzie61315
from
Worst experience ever
Made my hair 3 different colors very blotchy! Never will buy again! So upset with the turn out !
Date published: 2020-04-19
Rated

1

out of

5
by
yellowzo
from
Sad and yellow
I had a terrible time using this product. I have naturally light brown hair and expected to get a great result from this box. It turned my hair straight up YELLOW. I am very disappointed with this. I'm not really sure why this went so wrong but I will not be buying this again.
Date published: 2020-04-12
Rated

5

out of

5
by
Elle10
from
Only product that could turn my hair platinum!
I have tried for 20 years to turn my hair platinum and never could. After watching YouTube tutorials on different products, I found this one and the key was leaving it on the hair for 45 minutes even though the instructions don't necessarily say that. But after using it, I was shocked! My hair was platinum! I couldn't believe it bc I have a lot of brass and copper color in my natural hair and even going to different salons, nobody could get my hair platinum and this product did. It's the only one I use now!
Date published: 2020-03-22