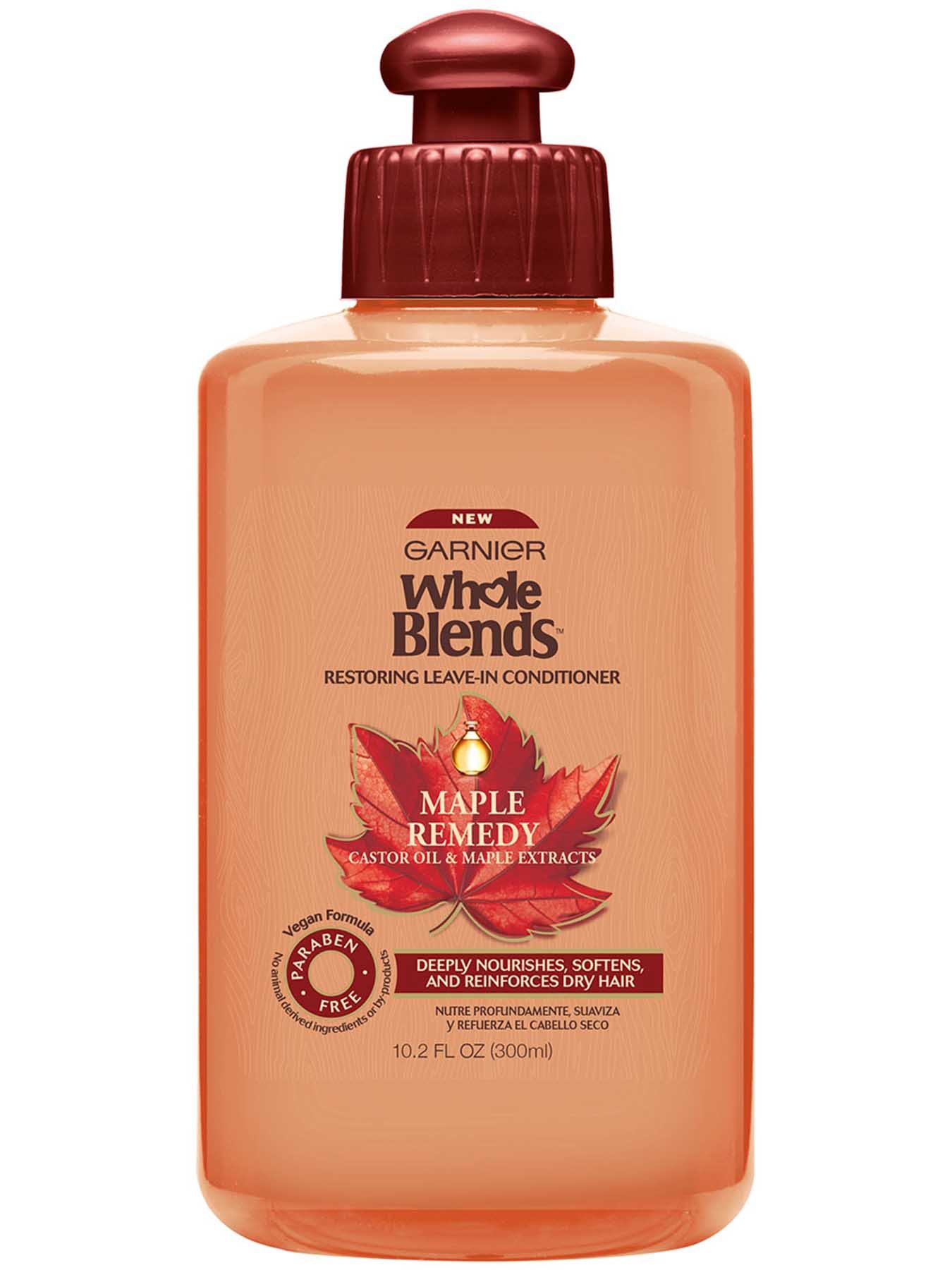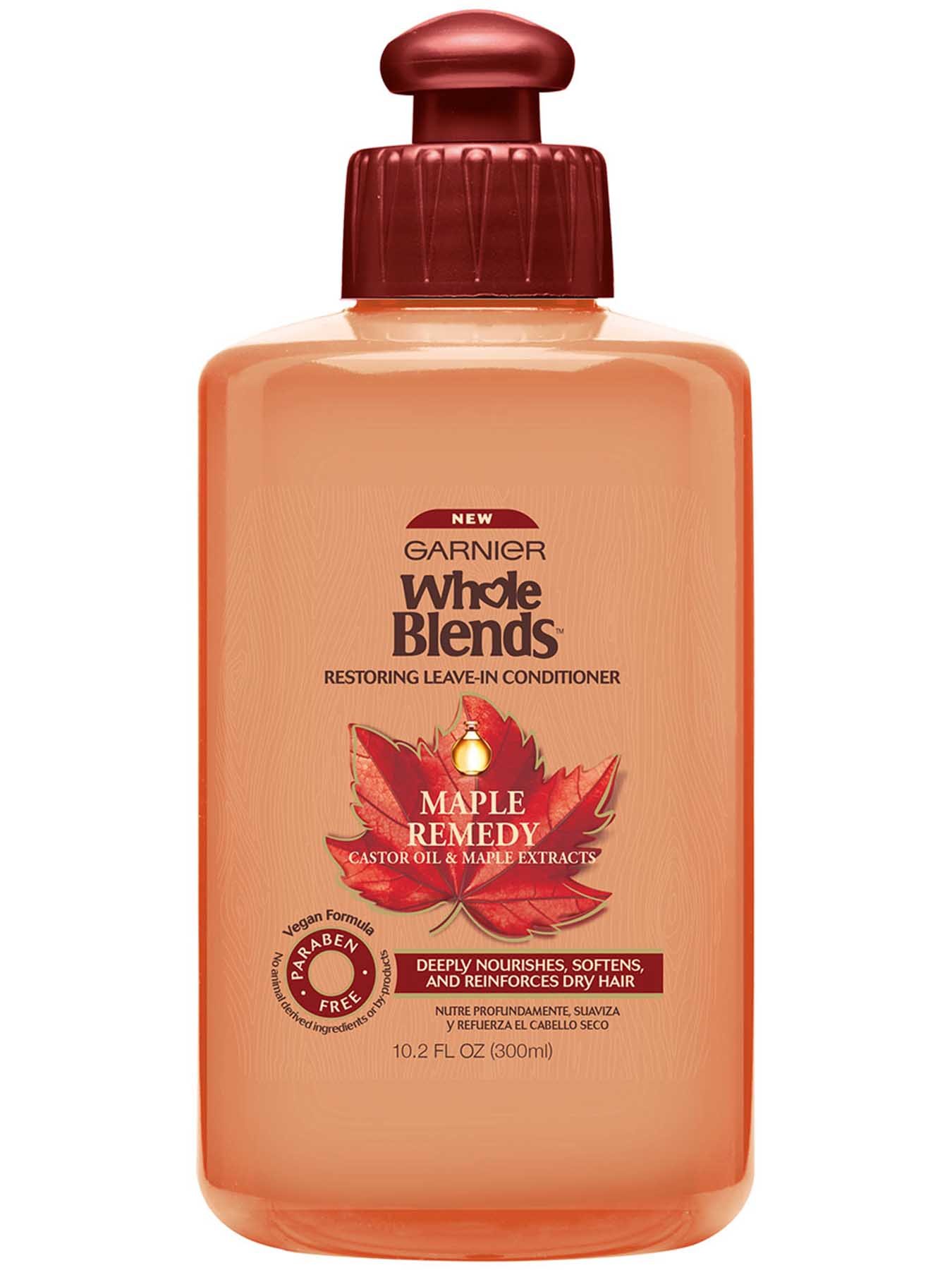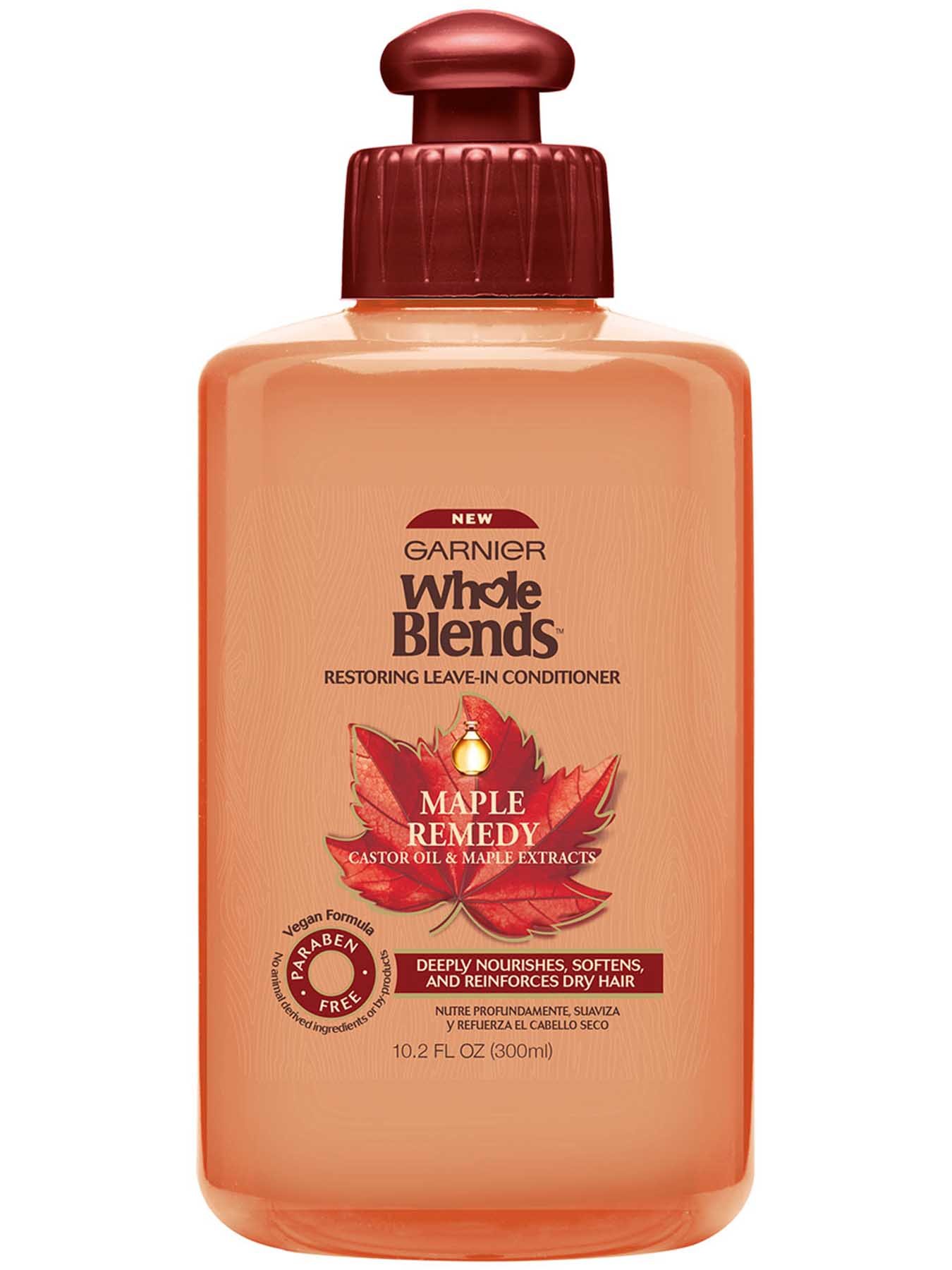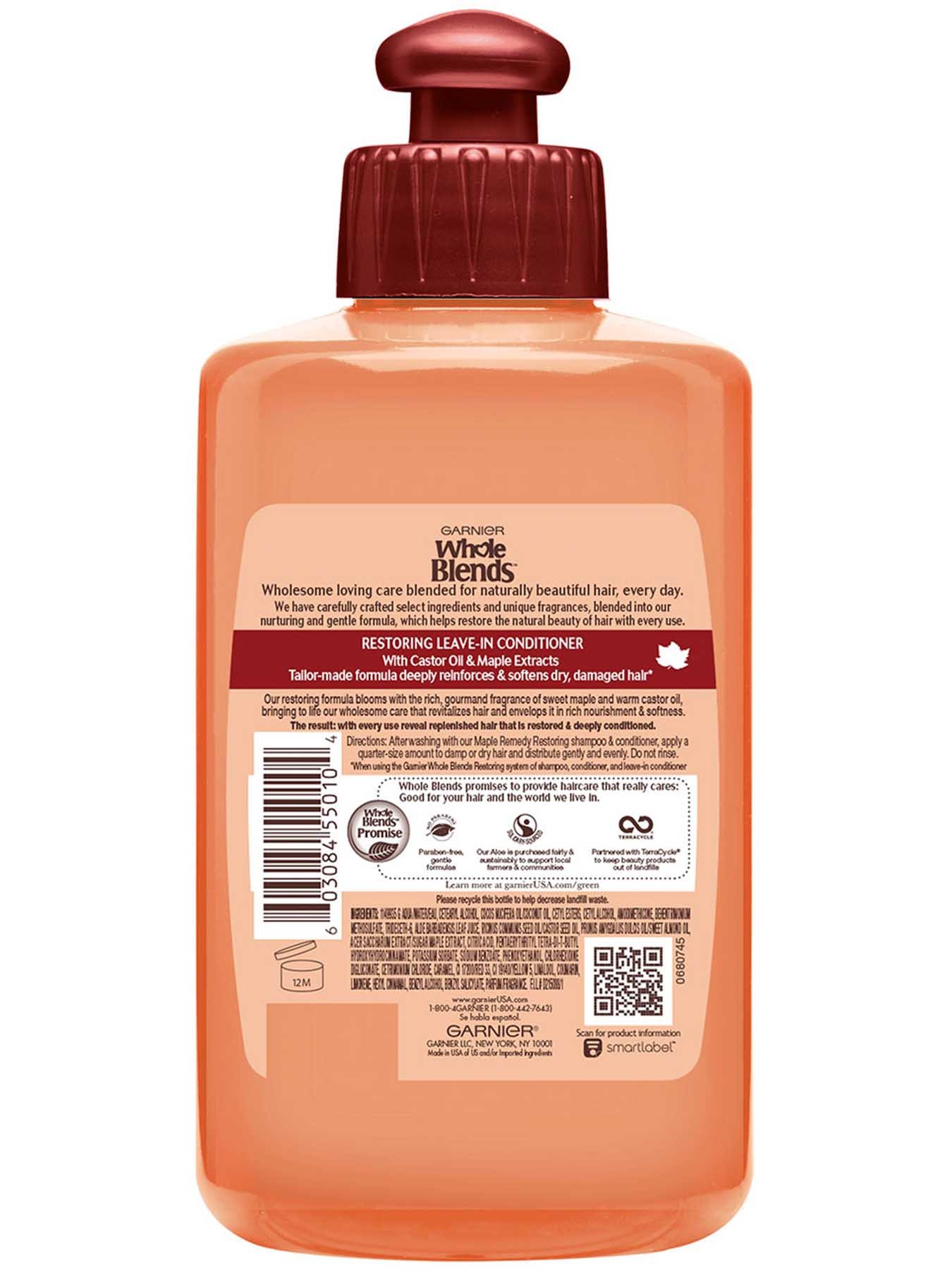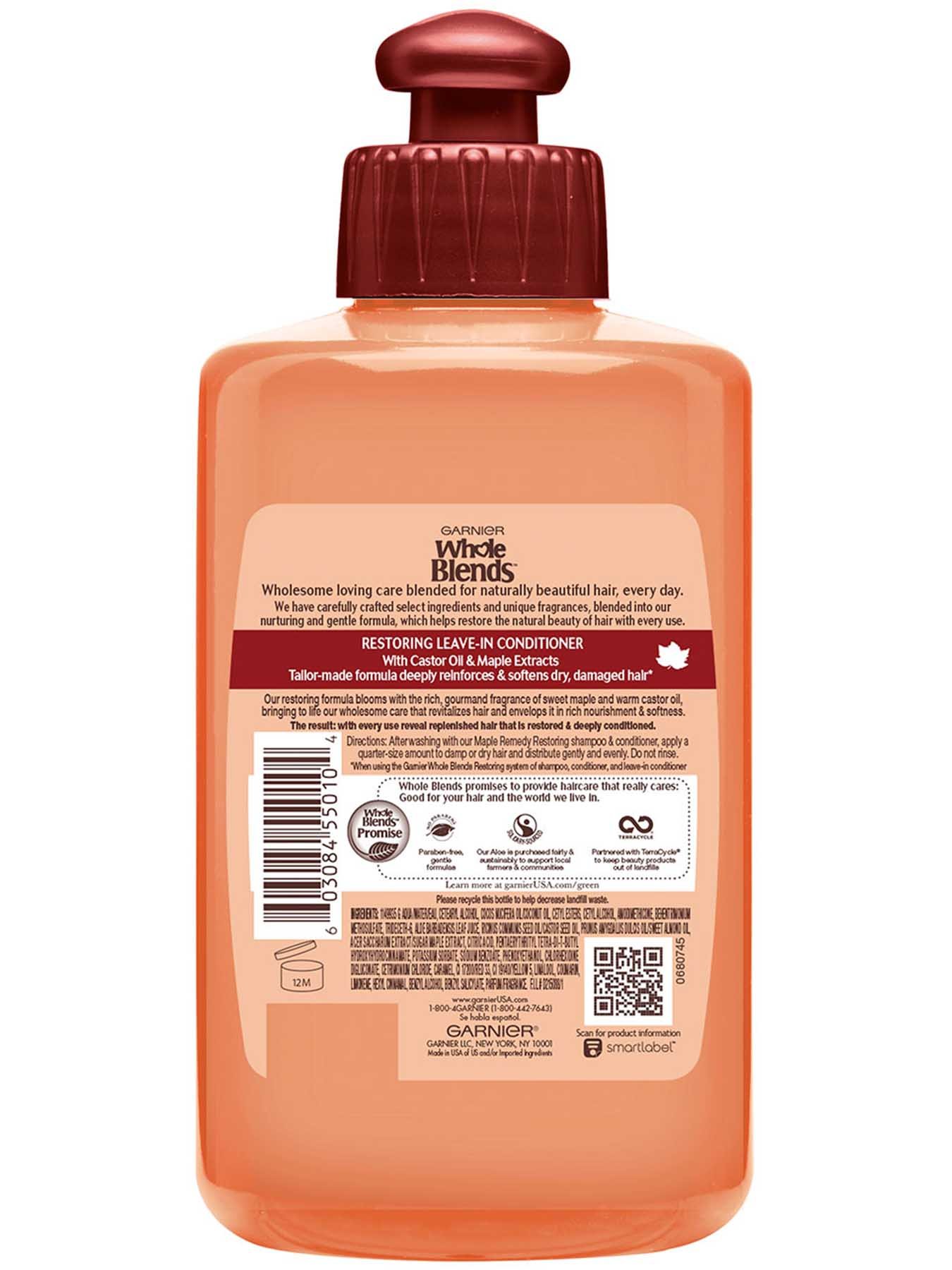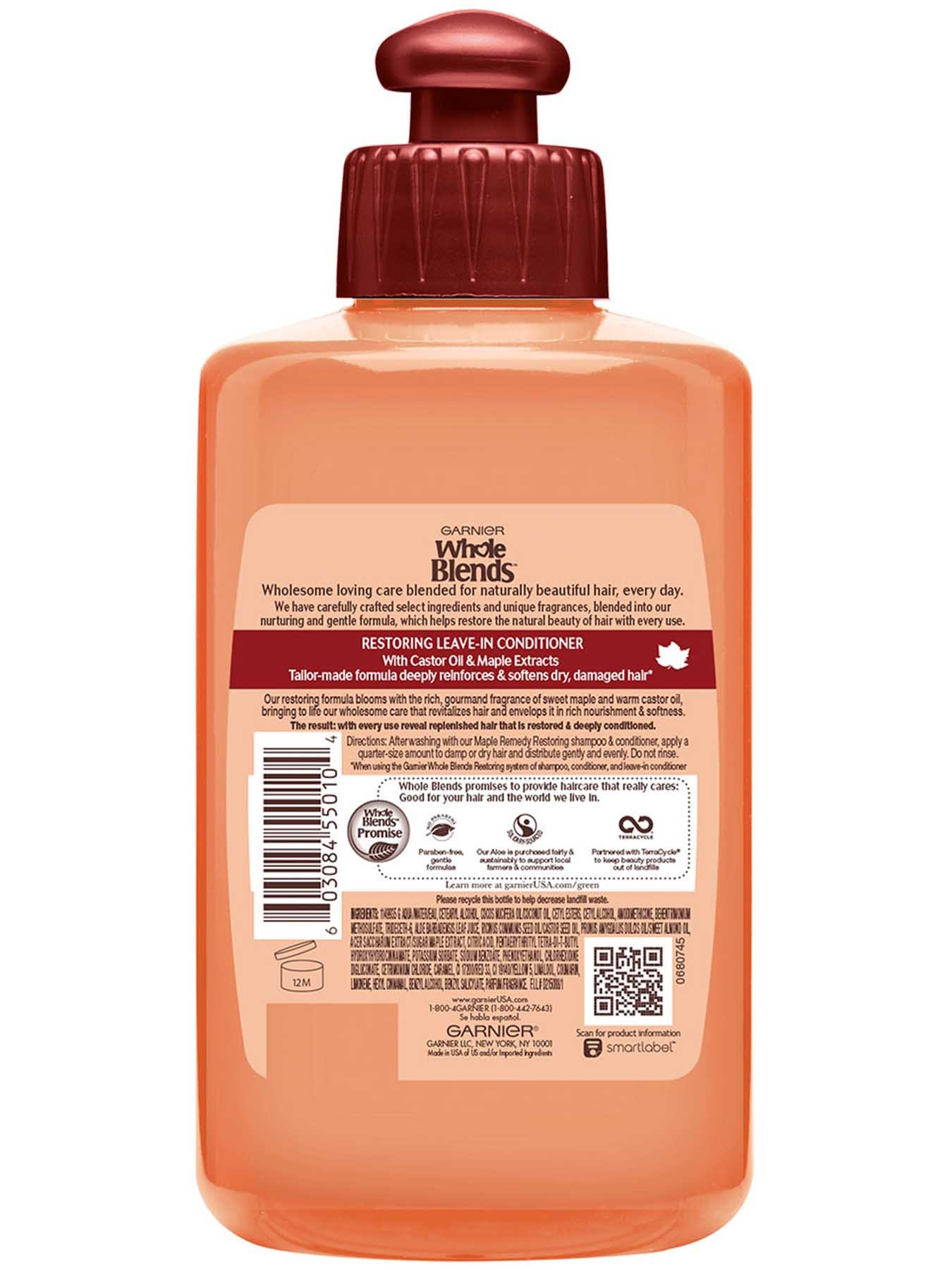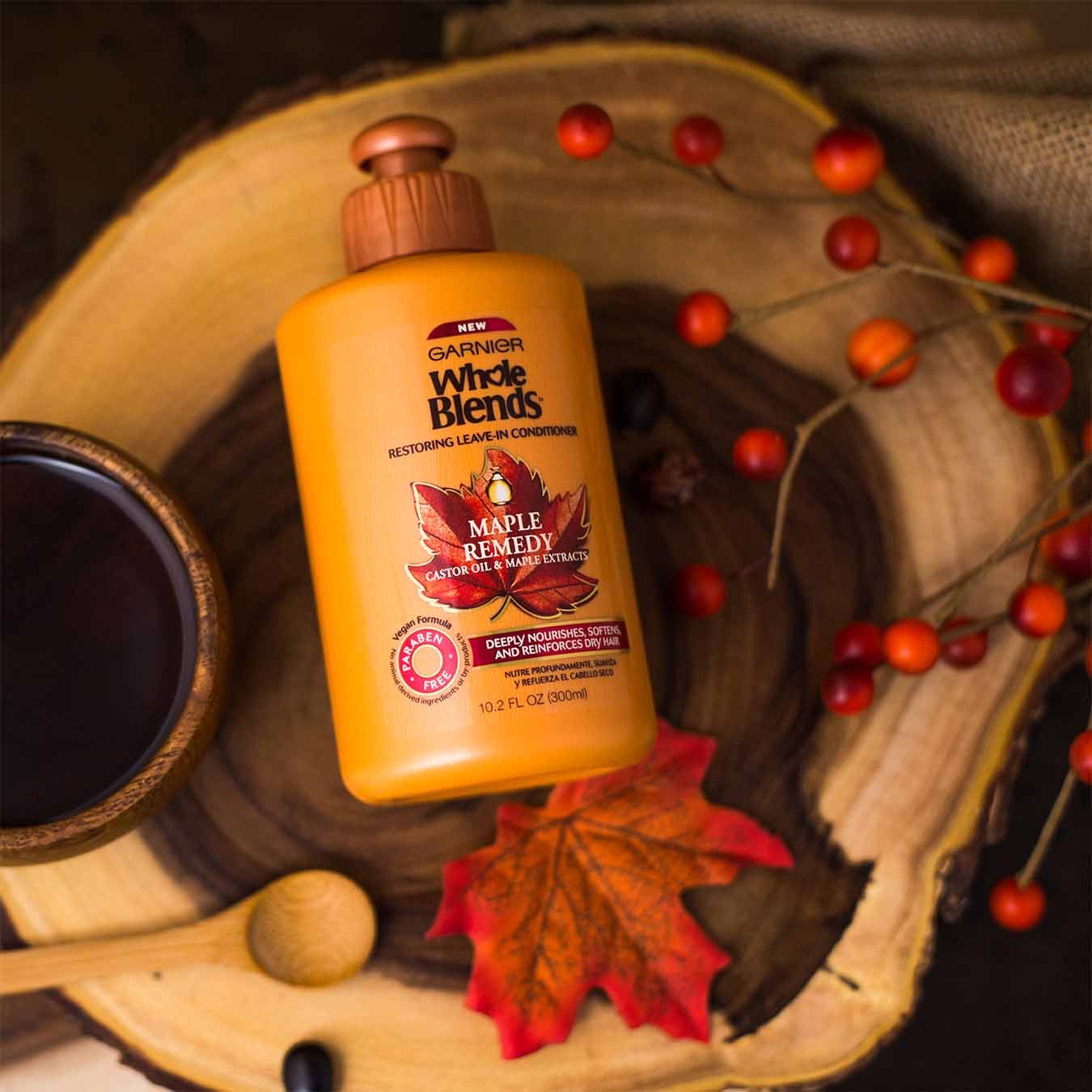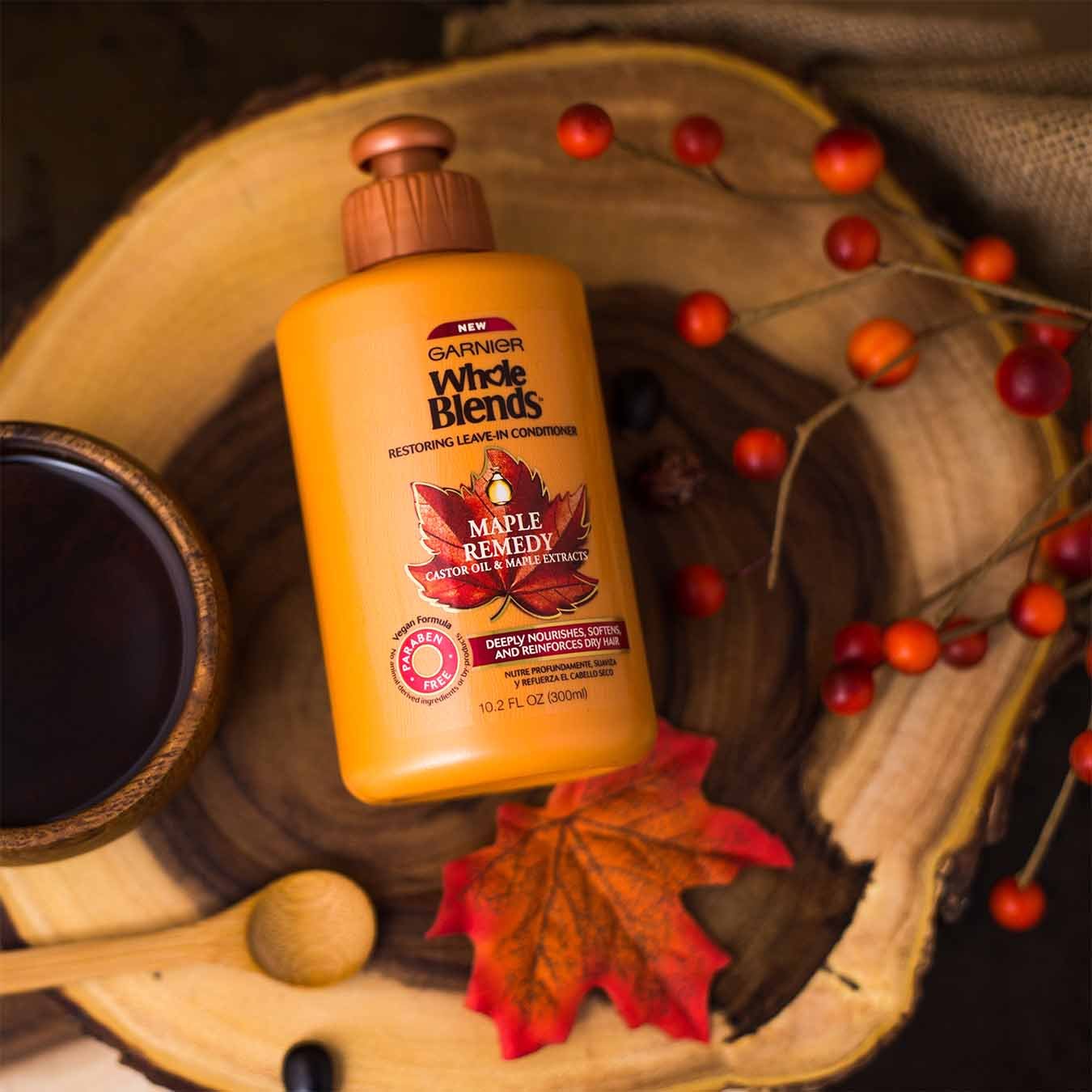 Restoring Leave-in Conditioner Maple Remedy
Whole Blends
$6.99 MSRP
Nutre en profundidad, suaviza y refuerza el cabello seco.
*Con la rutina restauradora Garnier Whole Blends de shampoo, acondicionador y acondicionador leave-in.
INFORMACIÓN DEL PRODUCTO
Nuestra fórmula de acondicionador leave-in restaurador difunde una fragancia rica y golosa de aceite de arce dulce y ricino cálido en un cuidado increíble que revitaliza el cabello y lo envuelve en una rica nutrición y suavidad.
Modo de uso
Después de usar el shampoo y el acondicionador Maple Remedy Restoring, aplica una nuez de producto en el cabello húmedo o seco, y distribuye de forma suave y homogénea. No enjuagar.
Ingredientes
1149935 G AQUA / WATER / EAUCETEARYL ALCOHOLCOCOS NUCIFERA OIL / COCONUT OILCETYL ESTERSCETYL ALCOHOLAMODIMETHICONEBEHENTRIMONIUM METHOSULFATETRIDECETH-6ALOE BARBADENSIS LEAF JUICERICINUS COMMUNIS SEED OIL / CASTOR SEED OILPRUNUS AMYGDALUS DULCIS OIL / SWEET ALMOND OILACER SACCHARUM EXTRACT / SUGAR MAPLE EXTRACTCITRIC ACIDPENTAERYTHRITYL TETRA-DI-T-BUTYL HYDROXYHYDROCINNAMATEPOTASSIUM SORBATESODIUM BENZOATEPHENOXYETHANOLCHLORHEXIDINE DIGLUCONATECETRIMONIUM CHLORIDECARAMELCI 17200 / RED 33CI 19140 / YELLOW 5LINALOOLCOUMARINLIMONENEHEXYL CINNAMALBENZYL ALCOHOLBENZYL SALICYLATEPARFUM / FRAGRANCEF.I.L. #D215088/1
Rutina de cuidado restaurador
Todo lo que necesitas para nutrir, reforzar y reparar.
Lavar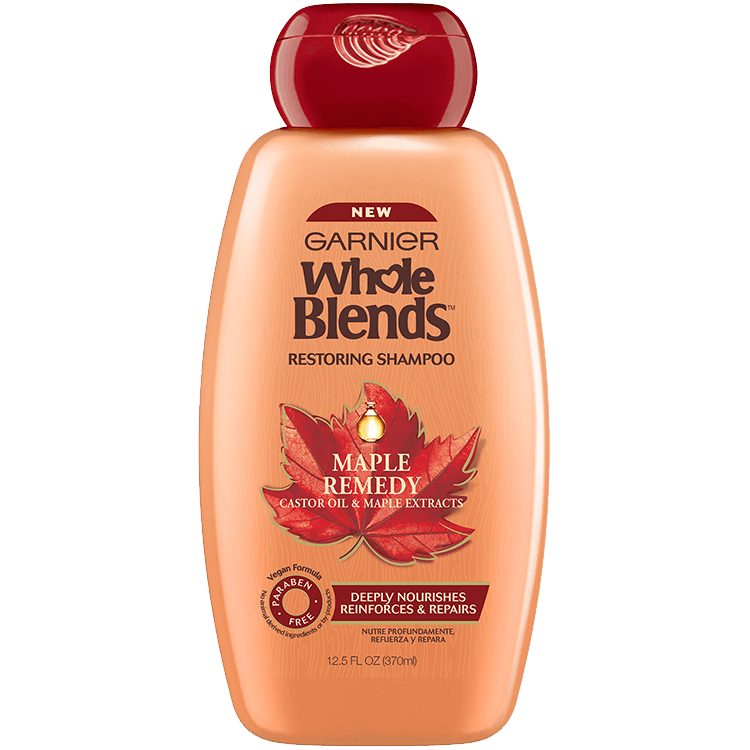 Whole Blends
Restoring Shampoo Maple Remedy
Suave para el uso cotidiano
Acondicionar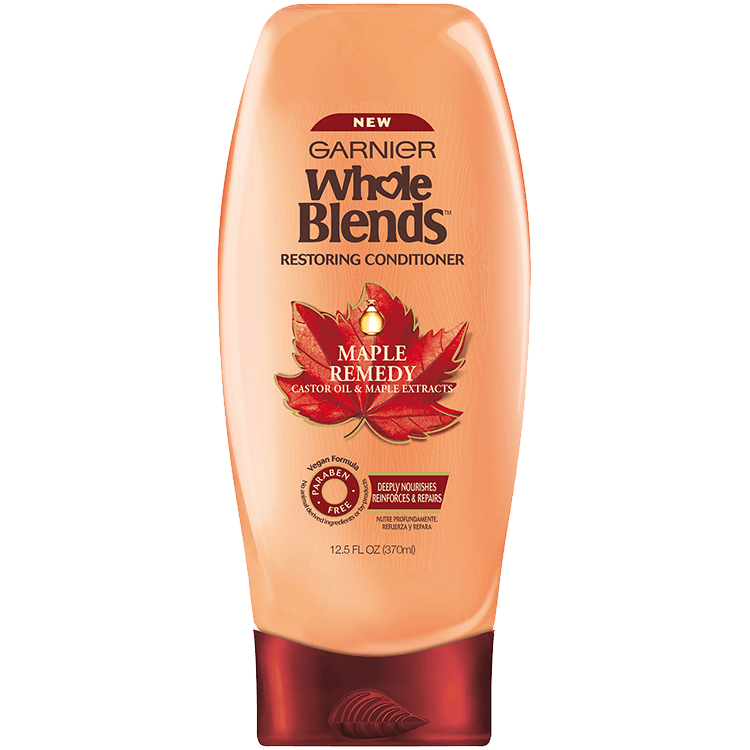 Whole Blends
Restoring Conditioner Maple Remedy
Suave para el uso cotidiano
Tratar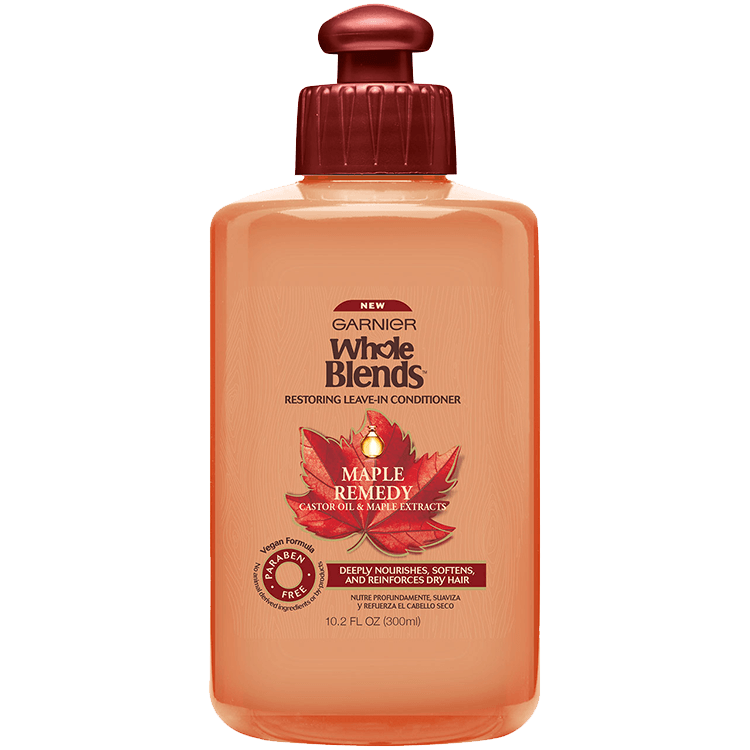 Whole Blends
Restoring Leave-in Conditioner Maple Remedy
Suave para el uso cotidiano
Productos relacionados
Whole Blends
Repairing Mask Honey Treasures
Cabello dañado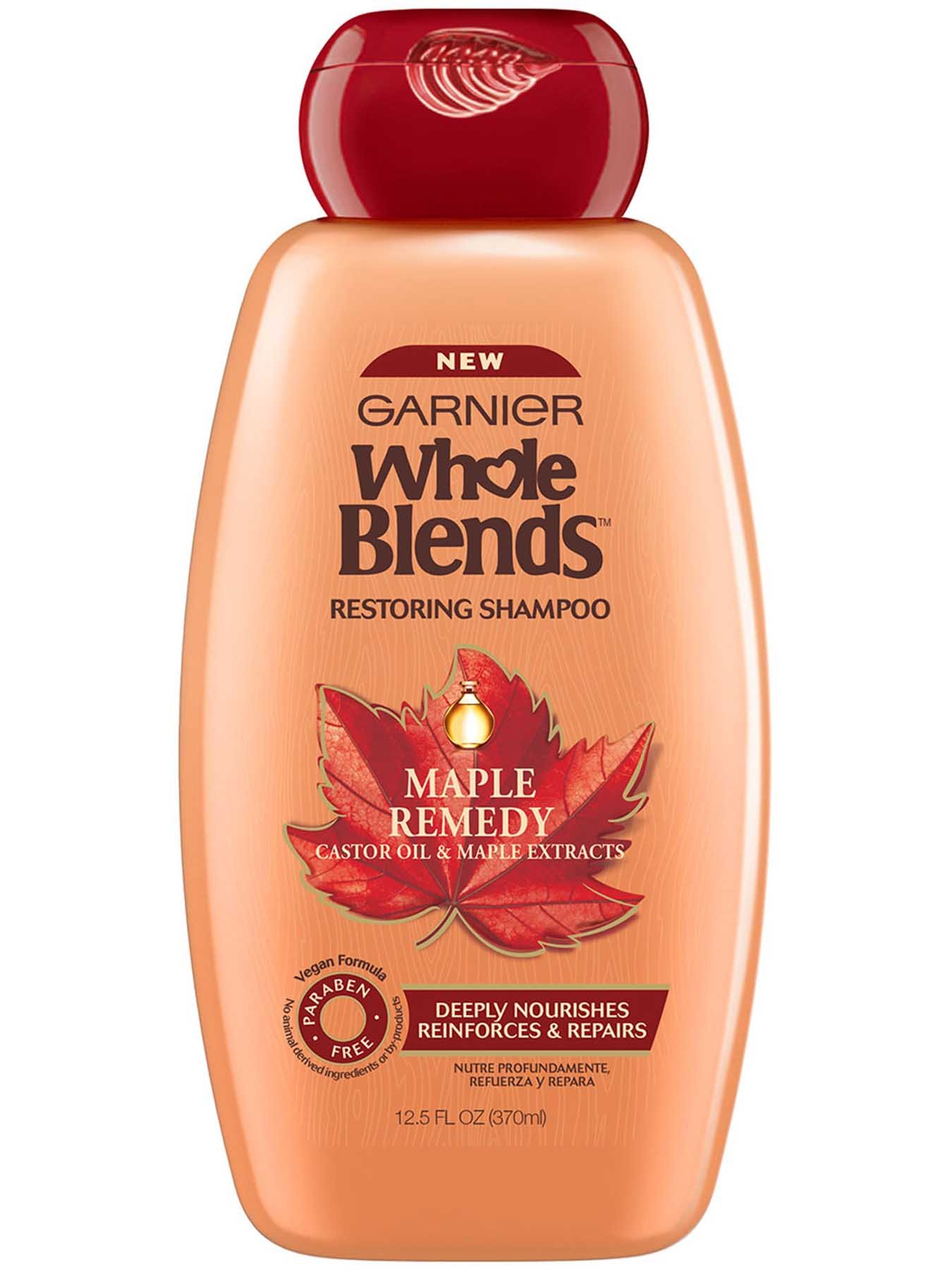 Whole Blends
Restoring Shampoo Maple Remedy
Suave para el uso cotidiano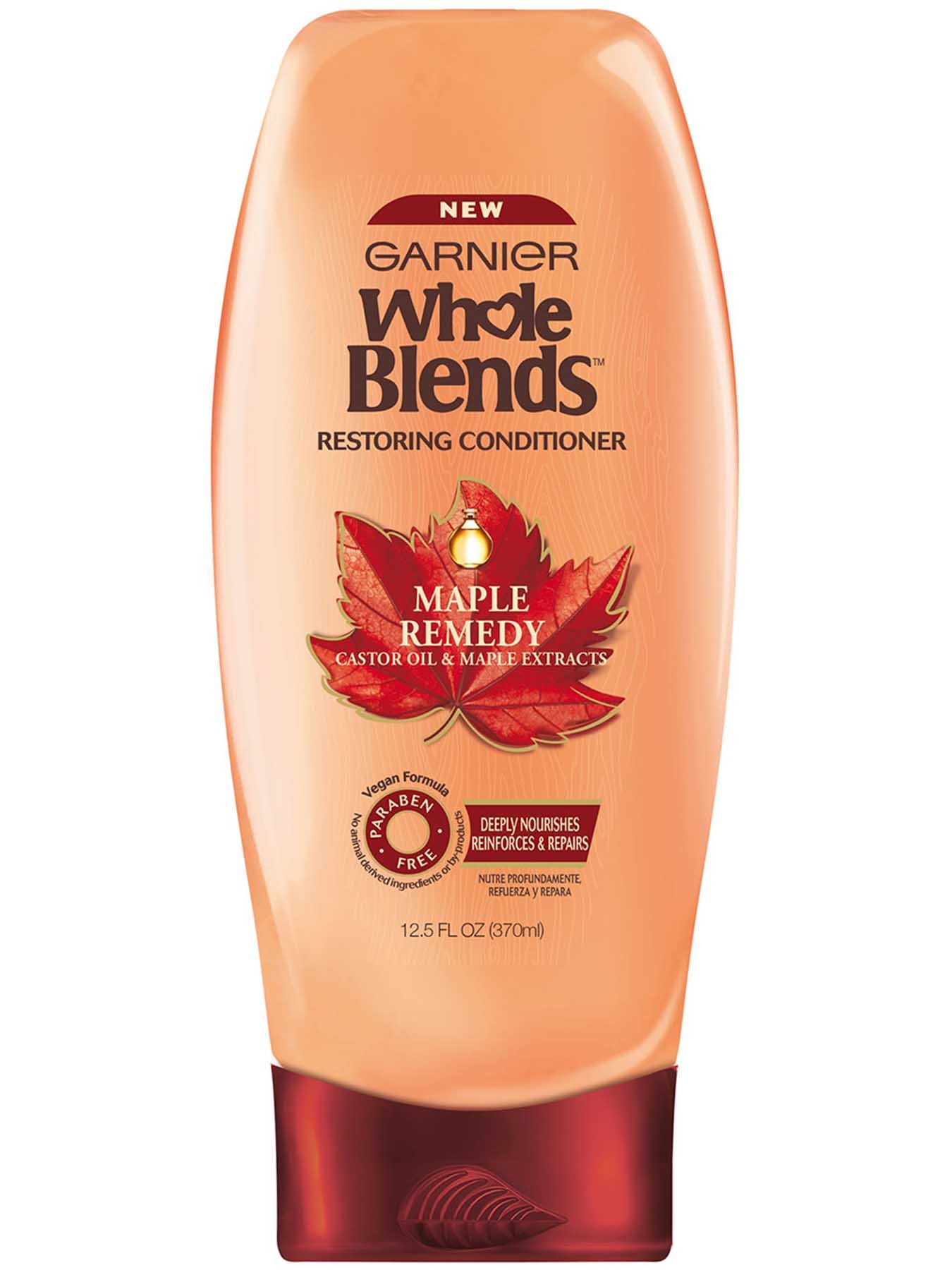 Whole Blends
Restoring Conditioner Maple Remedy
Suave para el uso cotidiano
Whole Blends
Repairing Mask Honey Treasures
Cabello dañado
Rated

5

out of

5
by
Cstone1
from
Love them
I love all the whole blends products, I buy them all and just rotate every couple of weeks. I only have one issue. The bottles are hard to grab when they get wet and they slip right out of my hands. Needless to say, I have lots of foot injuries but I love how they make my hair feel and look.
Date published: 2019-07-15
Rated

5

out of

5
by
Laurap2009
from
This shampoo is amazing !
I have tried all the $$$$ shampoos and conditioners and this one has saved me $$$ and it's much better than any of the others I've tried for nourishment and repair ... I have a thyroid issue and color my hair this stuff is the BEST run and get some now !!! Save your money and your hair ... it'll my hairs shiny and strong like never before !!!
Date published: 2019-02-11
Rated

2

out of

5
by
Saul
from
Not for wavy/curly hair
I was super attracted to this product because of its scent & because I'm always on the look for leave in conditioners for my hair. But this product didn't help my hair. I know, why would I get a product that isn't targeted towards curly hair? Because before all these companies released their curly hair care products, the products I bought for myself were either hit or miss. It smells great but I would probably recommend this to someone wit less hair texture with coarser/thicker hair. My curls weren't as define & I kinda felt it weigh down my type 2c low porosity curls.
Date published: 2018-09-08
Rated

5

out of

5
by
kapaawahine
from
Insanely great product that deserved 5 stars!!!!!!
I tried this product on a whim when looking for something to soothe and nourish my hair after surfing. Naturally I have course wavy hair which is fine and very thick. I also bleach my hair and (as stated earlier) am active in salt-water sports. At this point in my life I need serious repair and worry much less about getting stick straight hair or using any type of iron to achieve results. Things need to work with my natural texture. The first time I blowdried my hair after using this leave-in I was very impressed. My hair was smooth, healthy feeling and shiny! It also smelled beyond great. Kinda like maple syrup on fresh waffles. Yum. Prior to using the leave in I did detangle and will list that product below. All in all I can't wait to try the entire Maple Remedy line. I am using this product literally every time I wash my hair and really putting a good amount on my dry ends. After using just under a quarter size drop my hair feels smooth and healthy. Very moisturizing despite the fact my hair bakes in the sun and gets hit with drying salt water and air all day. Long story short - I am hooked! PS: No I did not get a sample or incentive the product. It is rad enough to deserve this review :) My routine - Whole Blends Honey Shampoo and Honey Conditioner Whole Blends Oat Delicacy Detangle Spray Whole Blends Restoring Maple Leave-In Remedy
Date published: 2018-05-18
Rated

5

out of

5
by
Carissa13
from
Great Hair, Do Care
I had my second son 6 months ago and am currently going through the postpartum hair loss stage. Since my hair had become noticeably dry and brittle this product came just at the right time! I have been trying this product for the last couple of weeks now and I can honestly say I have seen a huge difference in the texture and manageability of my hair. First off, it has a very sweet smell, not at all like the horribly pungent smell of most hair care products. I also like that when I apply it to my hair it doesn't leave my hands sticky and greasy. Since I have very long hair it's hard to manage and always needs to be blown out. With this product, my hair dries smooth as opposed to frizzy when I let it air dry. Lastly, my hair is much easier to style after using this product. This is definitely a product I will continue to use!
Date published: 2018-01-25
Rated

3

out of

5
by
PinkTea
from
Maple not for me.
I was so excited about this product #WholeBlends, but it did not work well with my hair textures. It was creamy and has a nice scent. The packaging is amazing! Of reminds me of a sports drink bottle. It keeps the top from getting icky. The product dried out my hair.
Date published: 2018-01-25
Rated

5

out of

5
by
alexis418
from
Love how soft my hair is
I finally got around to trying the Garnier #WholeBlends Maple Remedy Leave-In Conditioner. My first thought was that I love the smell! I was worried it would be too much like maple syrup, but it's actually more like a warm brown sugar scent with just a hint of maple. I used the quarter-sized amount that the bottle recommended, and felt that this was enough even for my thick, curly hair. My curls feel soft and full of life without being weighed down. This is definitely best used for dry hair; it would be too heavy for those with oily hair. Another plus about this leave-in is that it has a vegan formula and is paraben-free! All in all, I'm very pleased with this product and will continue to use it :)
Date published: 2018-01-25
Rated

4

out of

5
by
Anee1079
from
Soft and moisturized hair!
I was looking for a new leave-in conditioner, so I was excited to try this one. It has a vegan formula and is paraben-free, so you know it's safe. It also includes castor oil and maple extracts as it's main ingredients. The consistency is nice and creamy, and you can smell the sweet maple scent. I've used a couple times on my damp and dry hair, and I really like it. I've have kinky/curly hair and it left my hair soft and smooth. It also hydrated my dry hair. Overall, it's a great leave in!
Date published: 2018-01-25