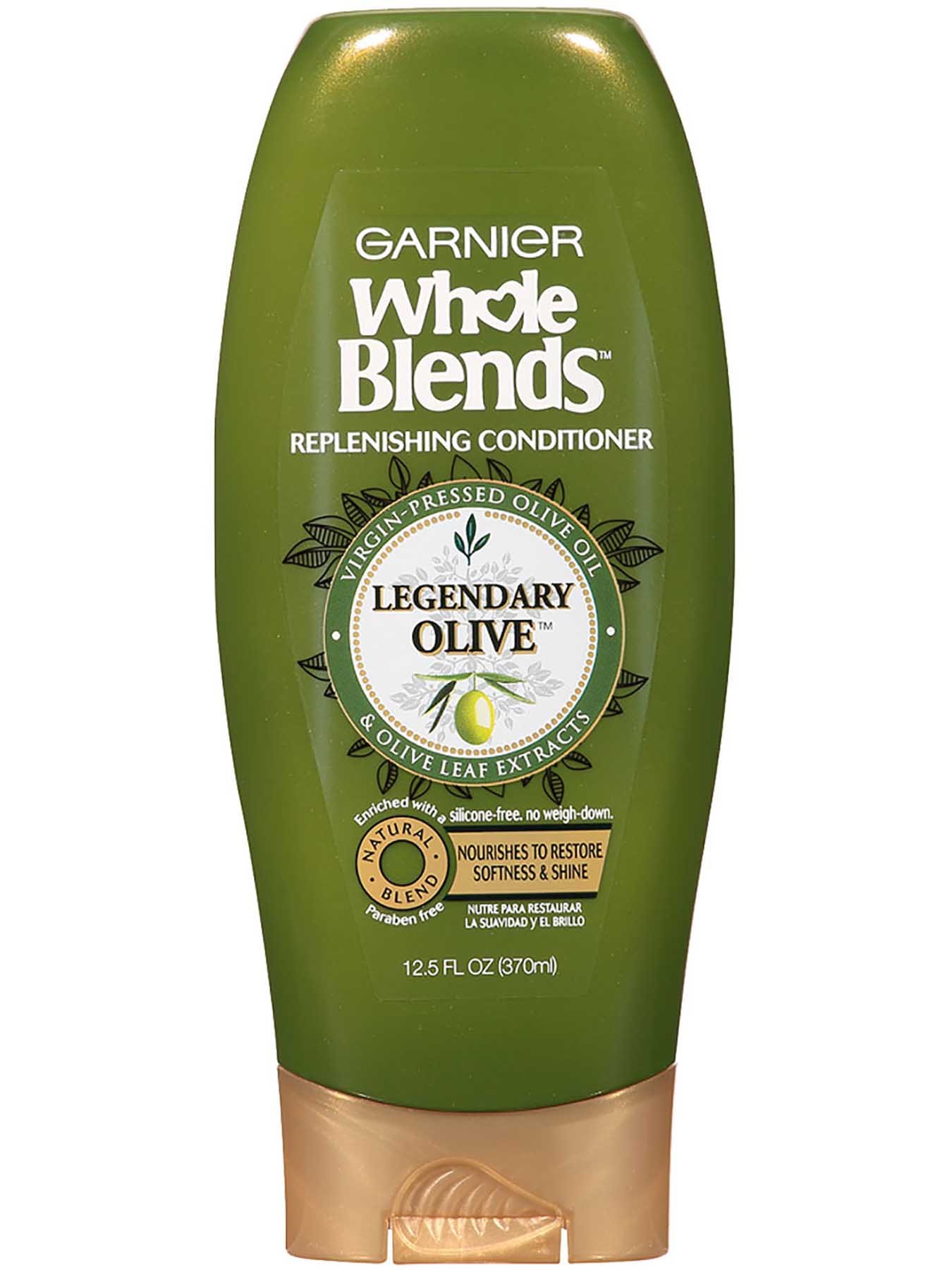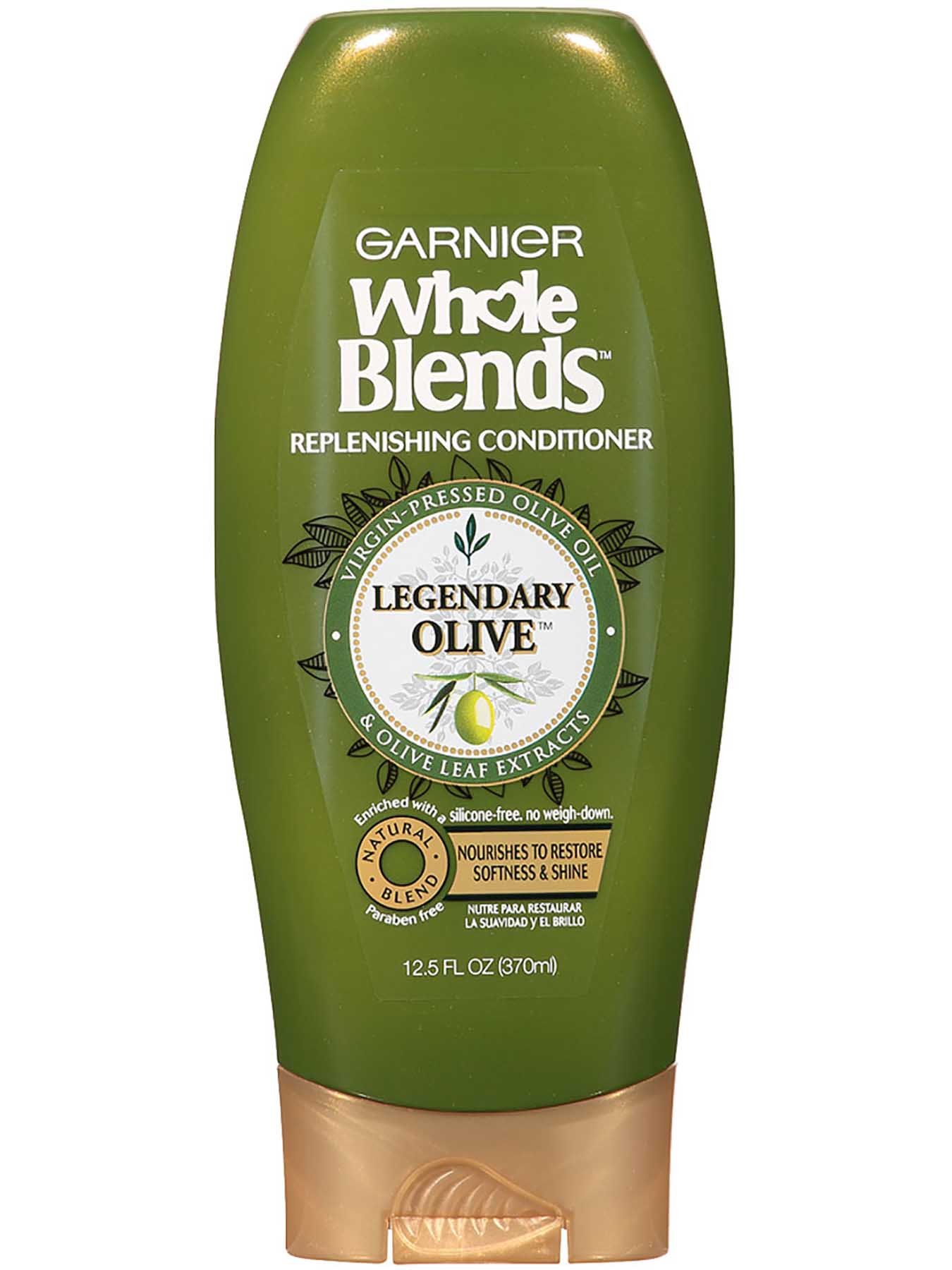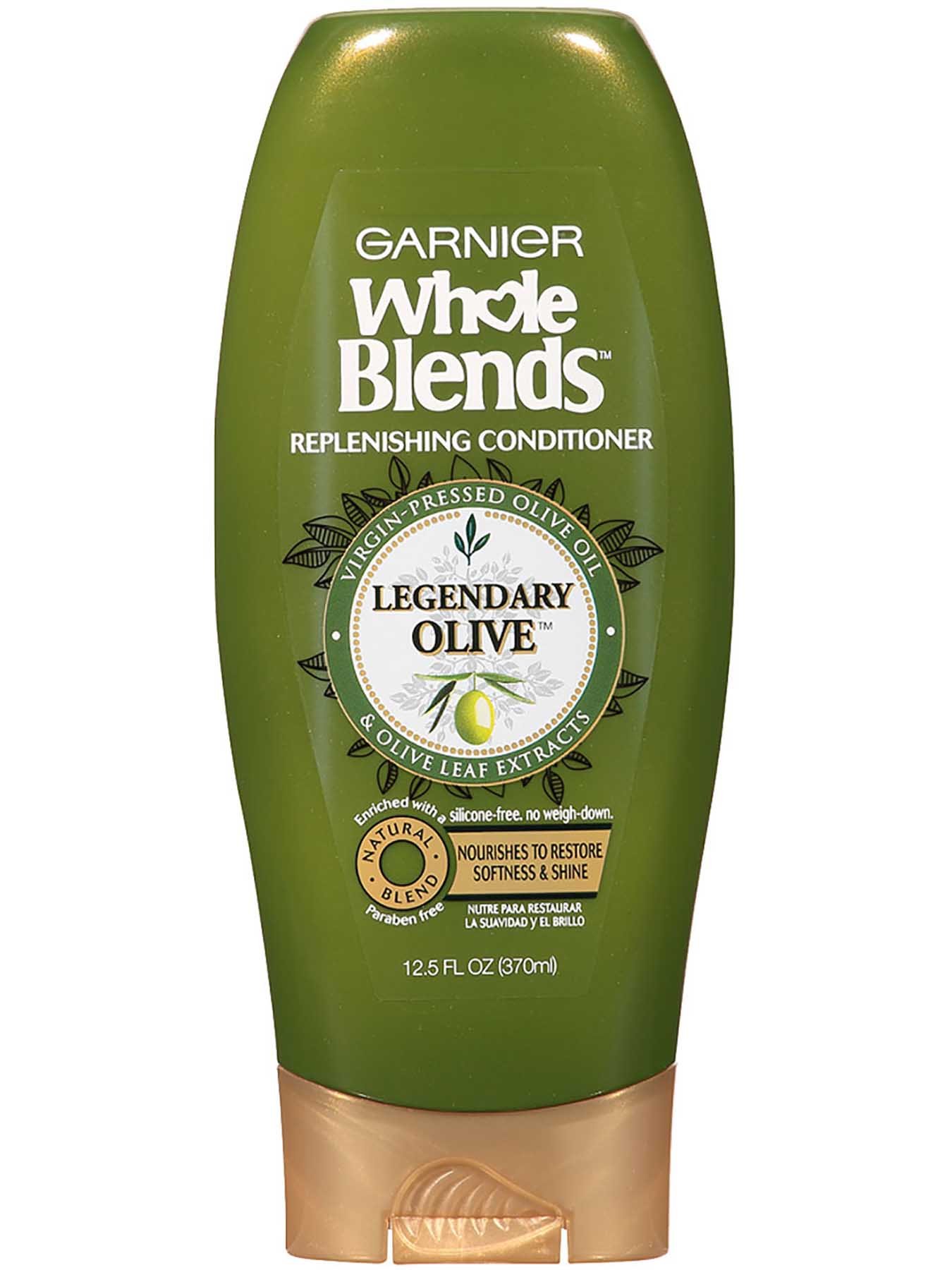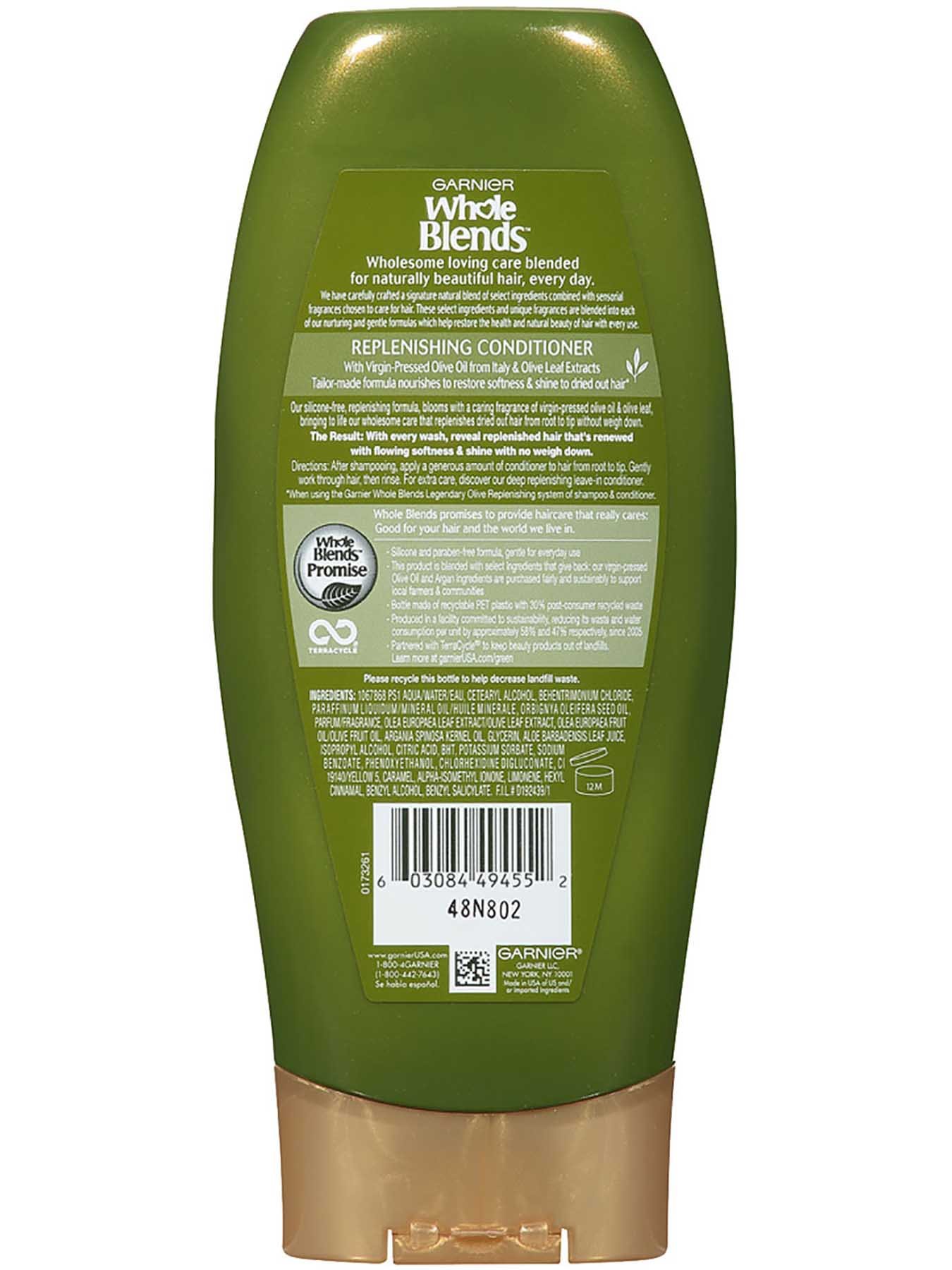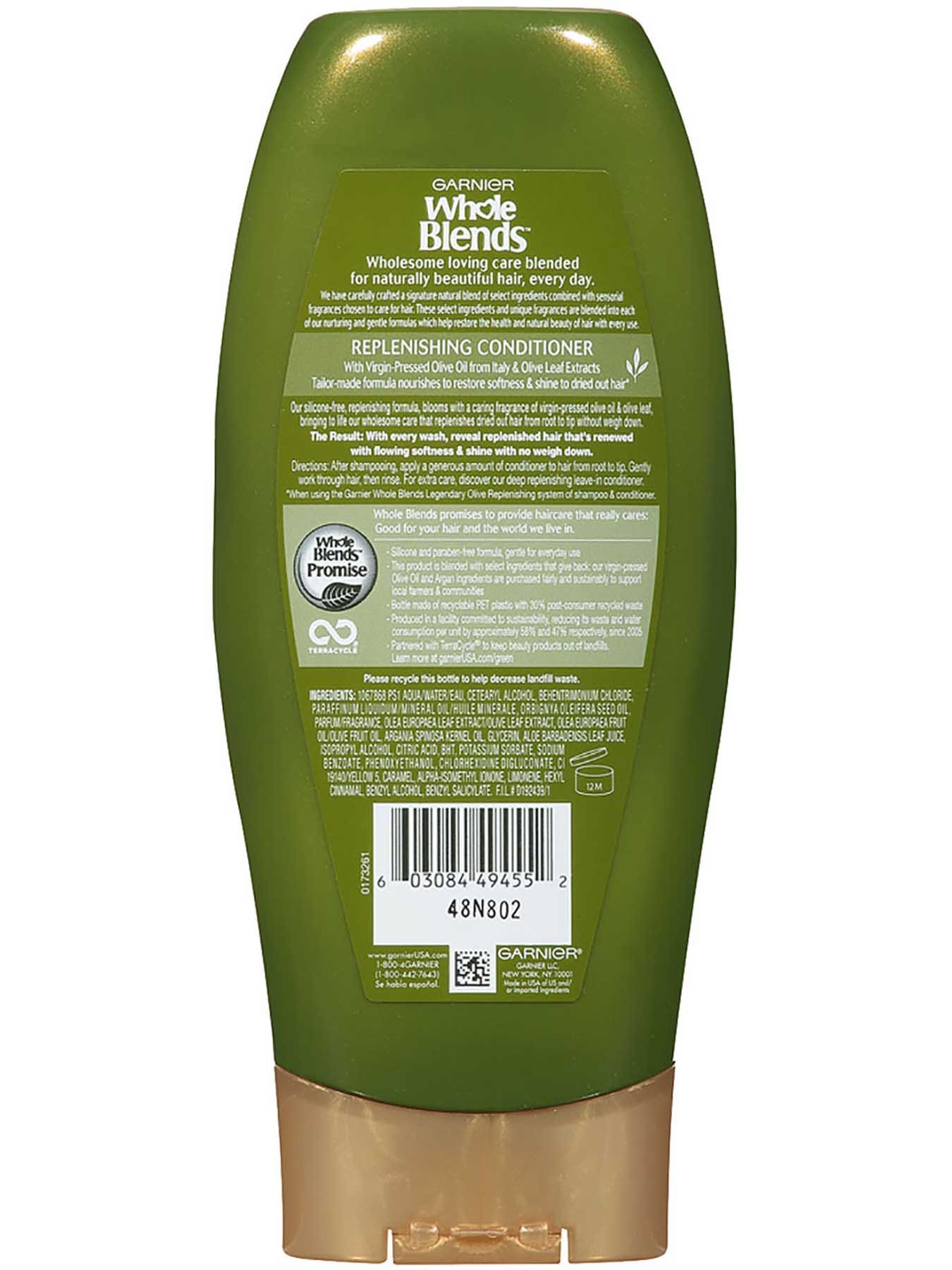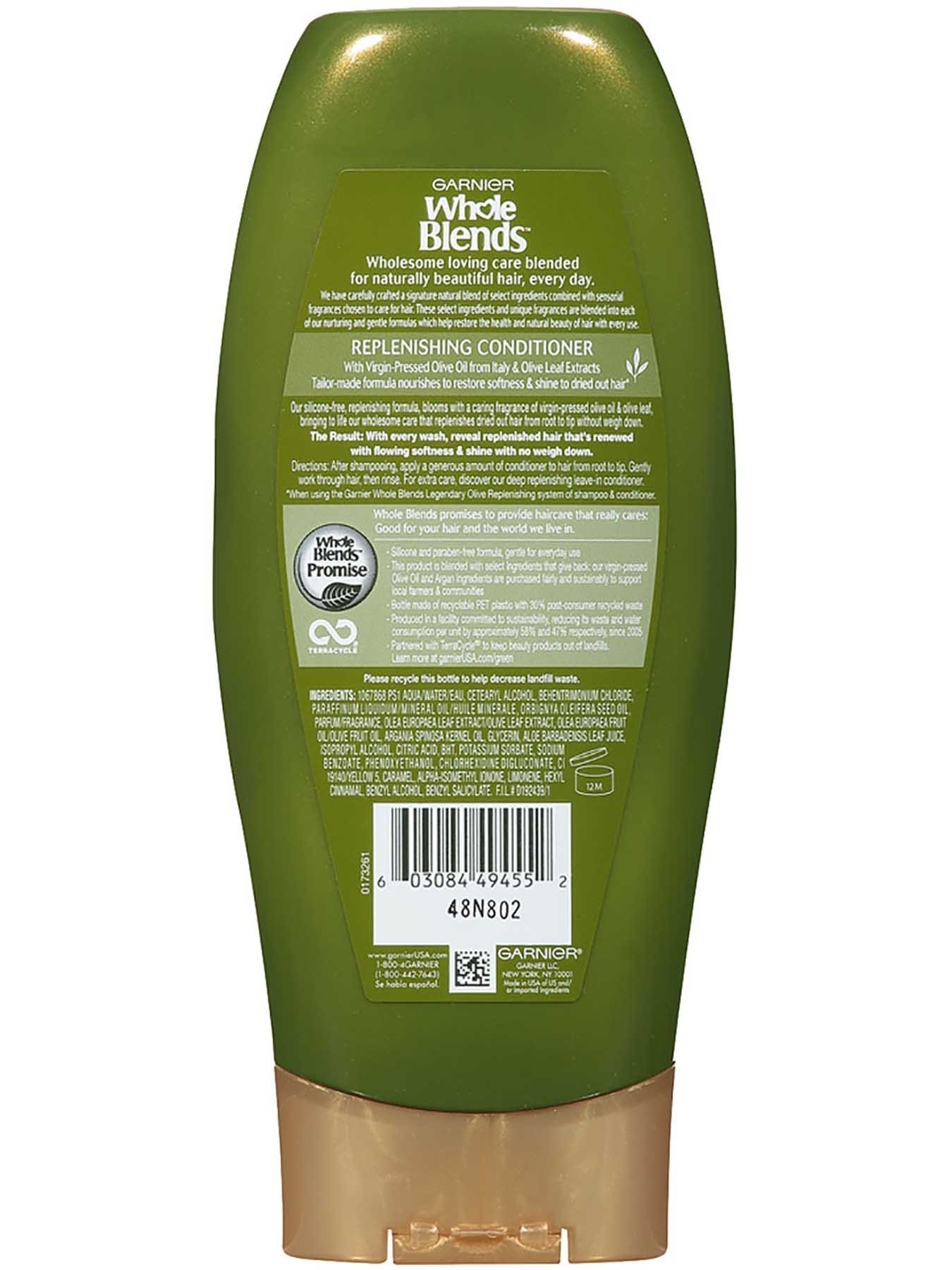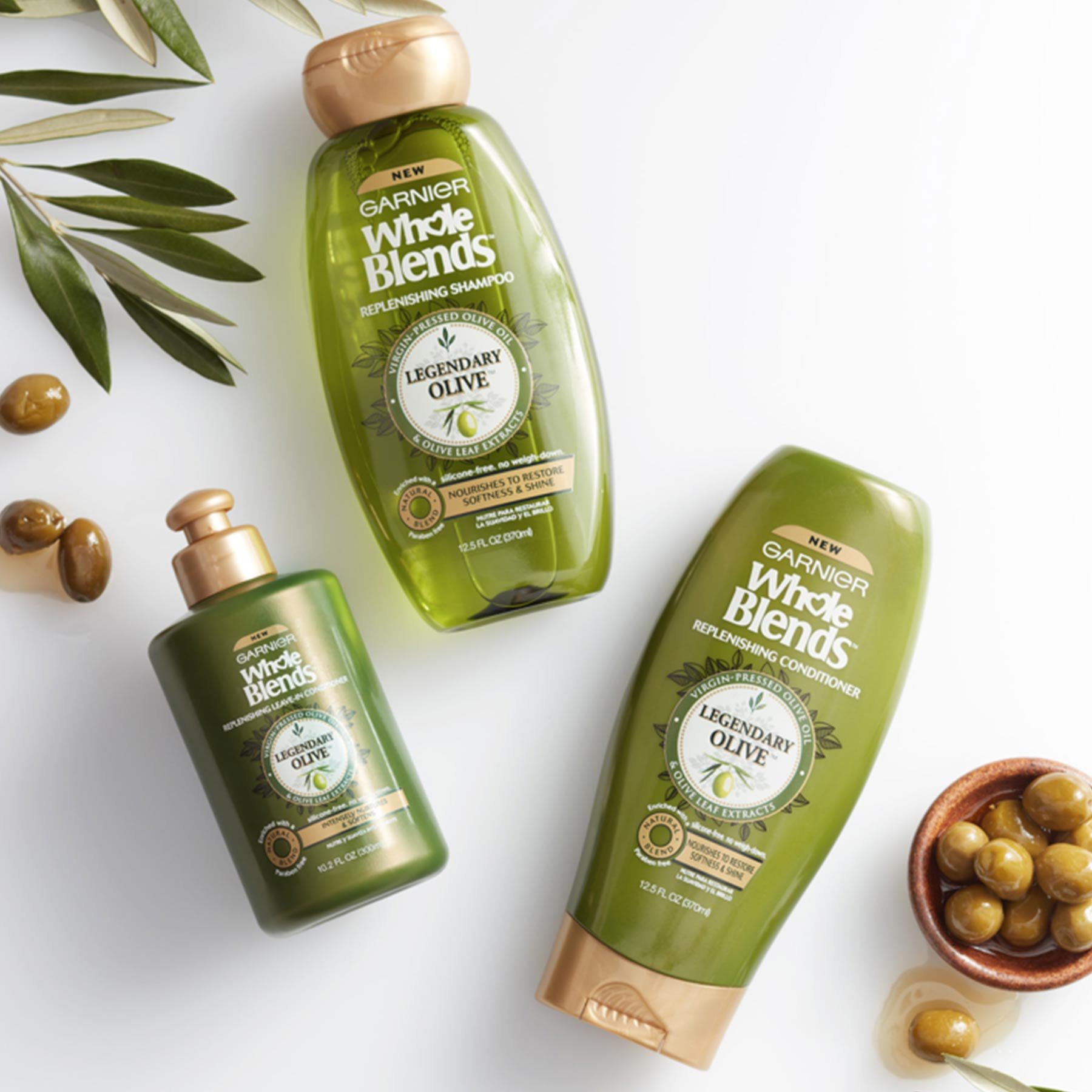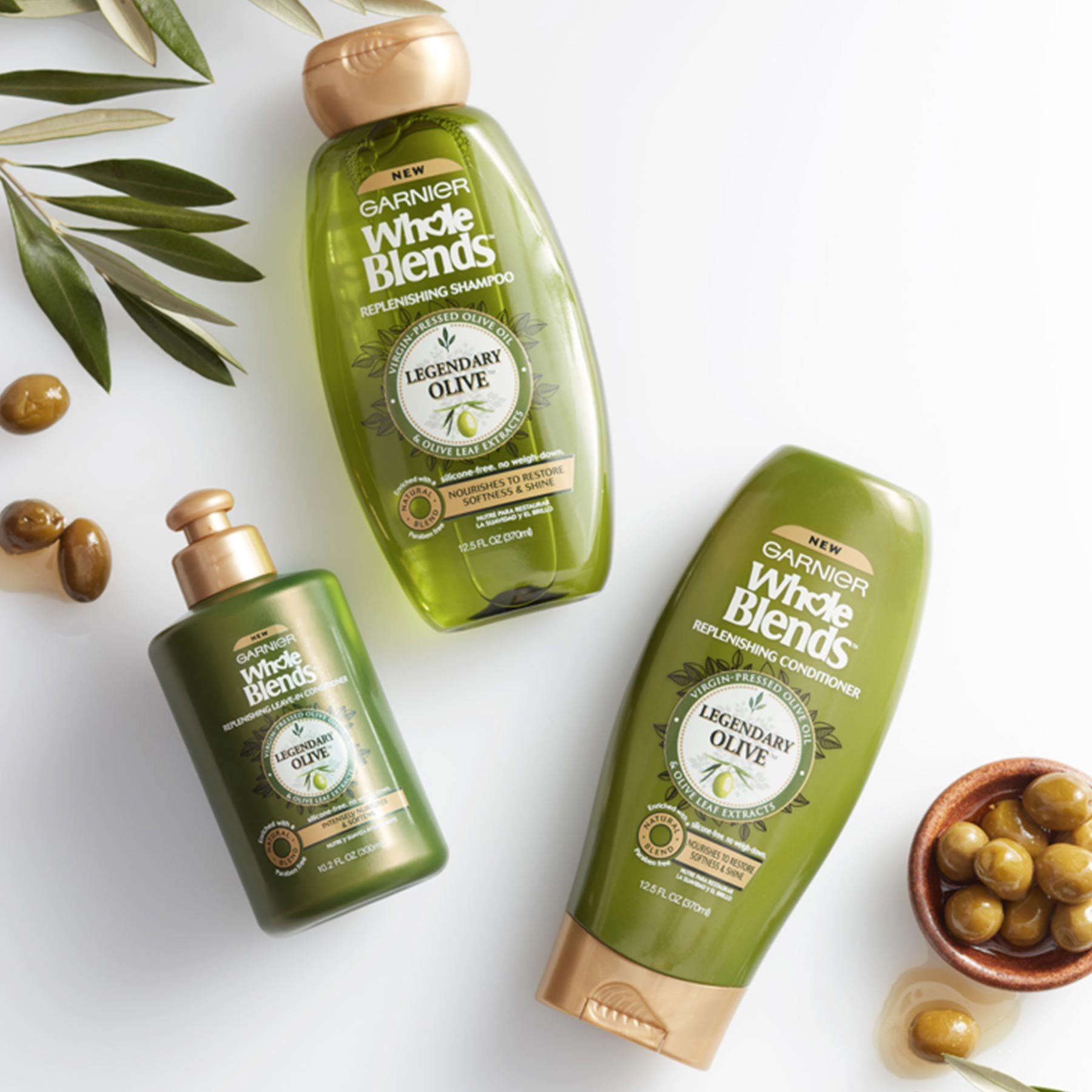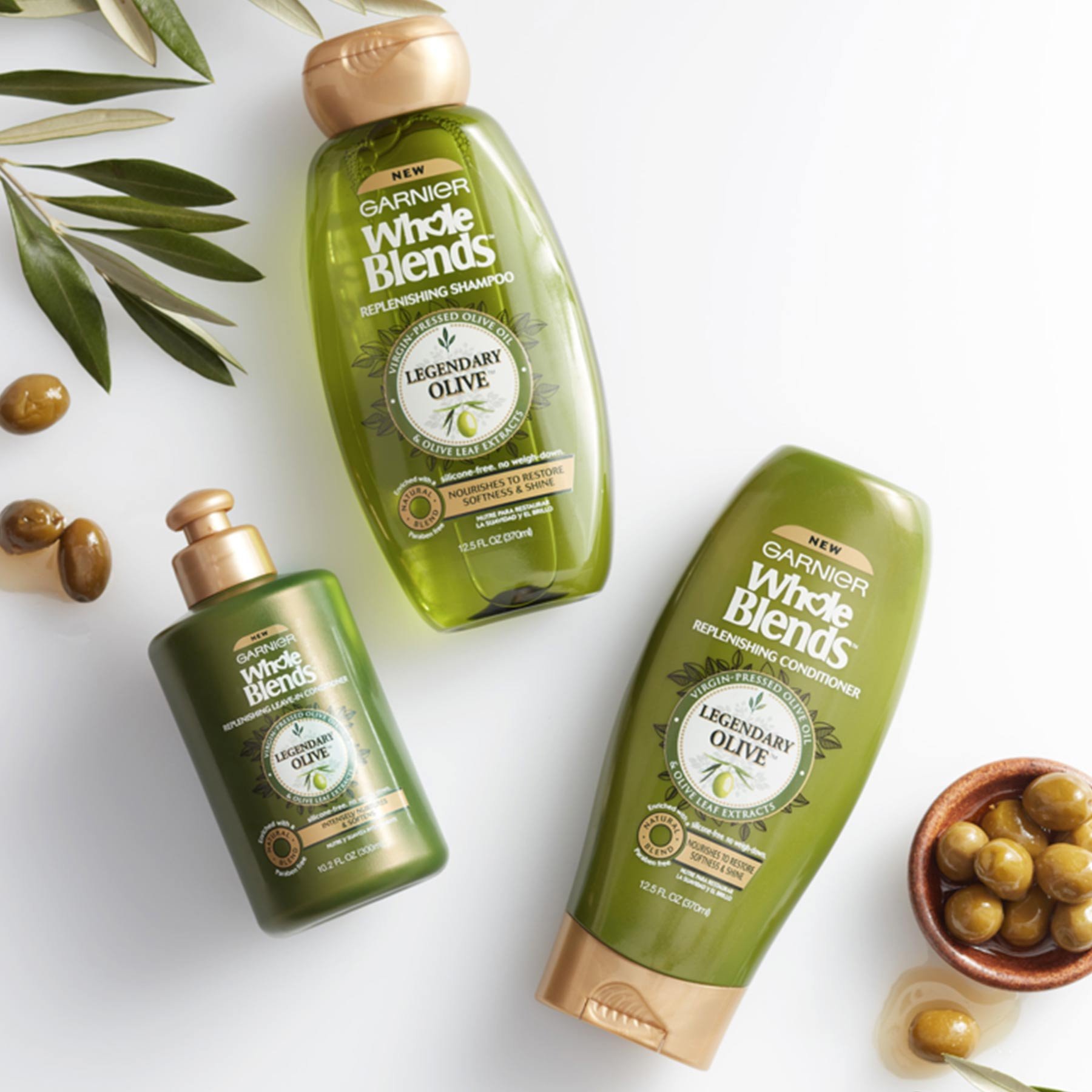 Replenishing Conditioner with Virgin-Pressed Olive Oil & Olive Leaf Extracts
Whole Blends
$4.49 MSRP
El acondicionador redensificante renueva la suavidad, el brillo y la flexibilidad.
*Con la rutina redensificante Garnier Whole Blends Legendary Olive de shampoo y acondicionador.
INFORMACIÓN DEL PRODUCTO
Nuestra fórmula redensificante sin siliconas ni parabenos Garnier Whole Blends para cabello seco difunde una reconfortante fragancia de hoja de olivo y aceite de oliva virgen prensado en un cuidado increíble que redensifica el cabello reseco de las raíces a las puntas sin efecto pesado.
Modo de uso
Después de lavar, aplica una generosa cantidad de acondicionador en el cabello de las raíces a las puntas. Trabaja con suavidad por todo el cabello y enjuaga. Para un cuidado extra, descubre nuestro acondicionador leave-in redensificante en profundidad.
Ingredientes
1067868 PS1 AQUA / WATER / EAUCETEARYL ALCOHOLBEHENTRIMONIUM CHLORIDEPARAFFINUM LIQUIDUM / MINERAL OIL / HUILE MINERALEORBIGNYA OLEIFERA SEED OILPARFUM / FRAGRANCEOLEA EUROPAEA LEAF EXTRACT / OLIVE LEAF EXTRACTOLEA EUROPAEA FRUIT OIL / OLIVE FRUIT OILARGANIA SPINOSA KERNEL OILGLYCERINALOE BARBADENSIS LEAF JUICEISOPROPYL ALCOHOLCITRIC ACIDBHTPOTASSIUM SORBATESODIUM BENZOATEPHENOXYETHANOLCHLORHEXIDINE DIGLUCONATECI 19140 / YELLOW 5CARAMELALPHA-ISOMETHYL IONONELIMONENEHEXYL CINNAMALBENZYL ALCOHOLBENZYL SALICYLATE F.I.L. #D192439/1
Extracto de hoja de olivo
El extracto de hoja de olivo es incluso más rico en antioxidantes que el aceite de oliva. Con su alta concentración del potente antioxidante oleuropeína, calma, hidrata y fortifica de forma natural, a la vez que protege de la irritación y deja la piel y el cabello con un resplandor naturalmente saludable.
Aceite de oliva
El aceite de oliva, repleto de antioxidantes, ha sido un elixir de belleza de gran eficacia durante siglos. En las fórmulas de cuidado capilar y coloración, ayuda a cubrir el cabello, dejando las fibras capilares fuertes, brillantes y resilientes. En los hidratantes faciales, calma a la vez que suaviza para una piel de apariencia radiante y rejuvenecida.
La rutina de cuidado redensificante
Todo lo que necesitas para restaurar la suavidad y el brillo.
Lavar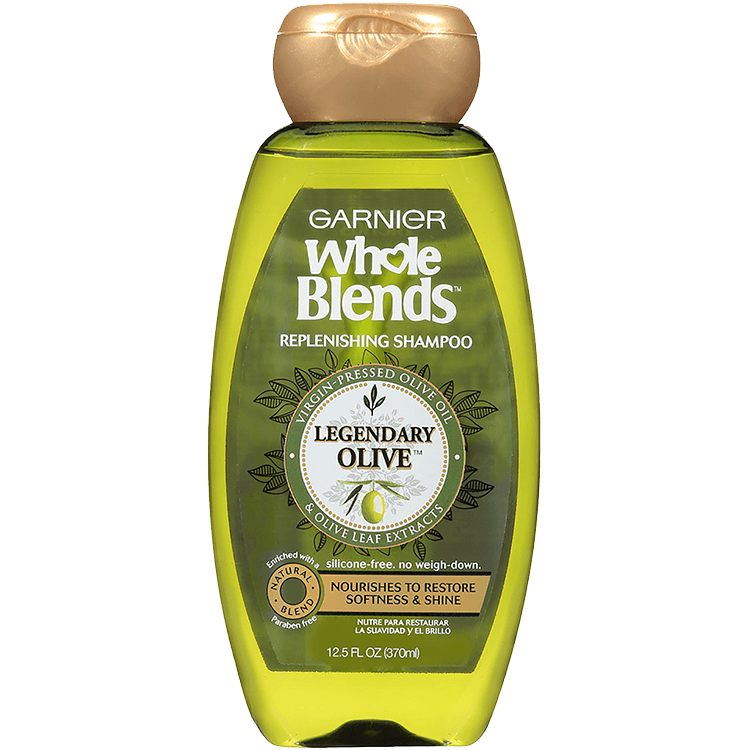 Whole Blends
Replenishing Shampoo with Virgin-Pressed Olive Oil & Olive Leaf Extracts
Cabello seco y deshidratado
Acondicionar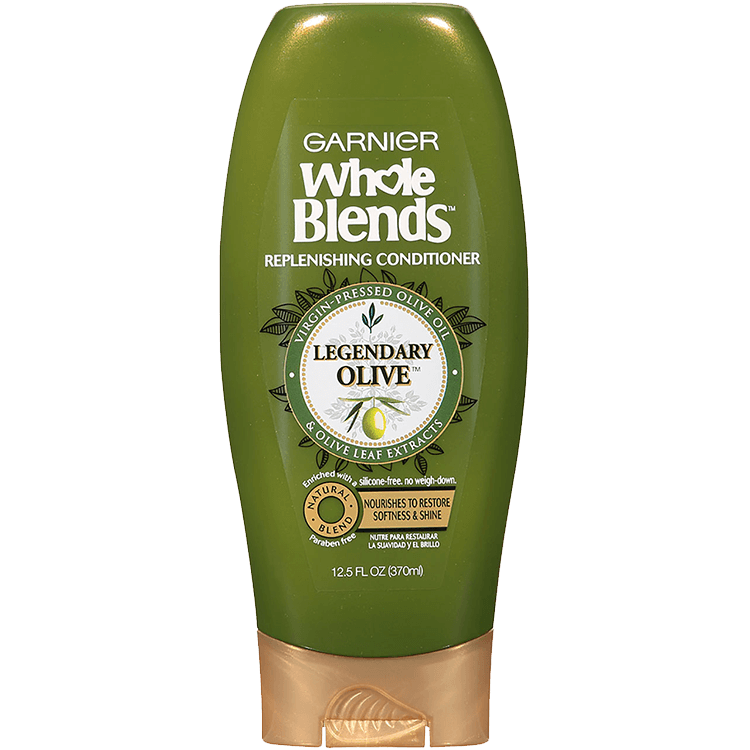 Whole Blends
Replenishing Conditioner with Virgin-Pressed Olive Oil & Olive Leaf Extracts
Cabello seco y deshidratado
Tratar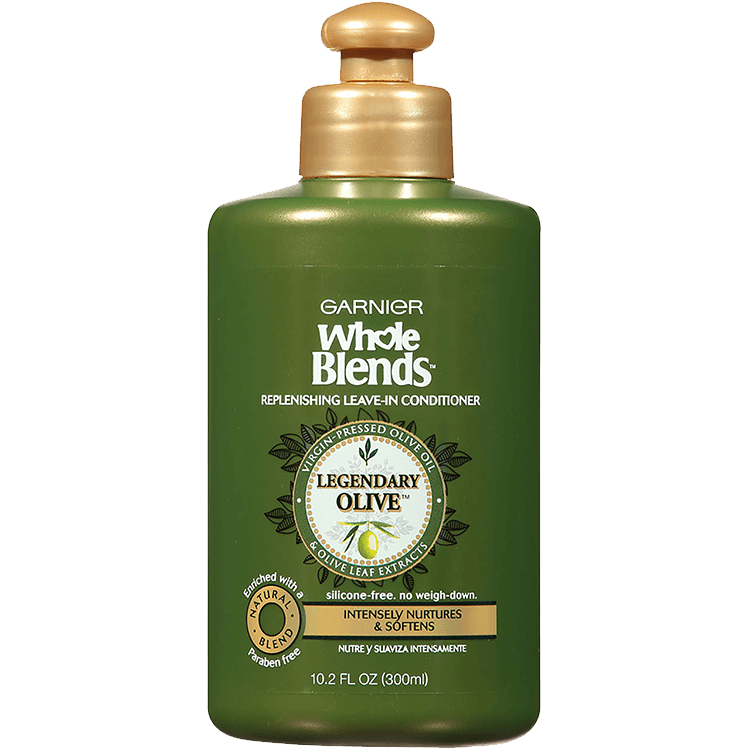 Whole Blends
Replenishing Leave-in Conditioner with Virgin-Pressed Olive Oil & Olive Leaf Extracts
Cabello seco y deshidratado
Rated

5

out of

5
by
CandidlyCatina
from
LOVE LOVE LOVE....
I stumbled on this shampoo, conditioner and leave-in conditioner last summer. I can remember the day like yesterday! My family and I were at the pool all day. At the end of the long day in the sun, I was dreading washing my hair! Given that I'm a woman of color, sometimes wash day can be stressful to say the least lol. Once I put the shampoo in my hair, my frown turned upside down and I was immediately delighted! After completing the full regimen, the products left my hair soft, hydrated and my curl pattern was naturally enhanced without manipulation. I would highly recommend this product to all who haven't tried it, this collection is a must for your variety of shampoo and conditioner combos that you choose from depending on your mood.... The Whole Blends - Replenishing with Virgin-Pressed Olive Oil & Olive Leaf collection will make you and your hair feel AMAZING every time!
Date published: 2020-09-26
Rated

5

out of

5
by
MotherOfEight
from
My Family's Go-To
I do not normally write reviews, but feel it necessary to do so for this product- the Legendary Olive is one of the best conditioners out there. My household has fine stranded hair that can tangle easily and this product is our go-to. The Legendary Olive conditioner replenishes our hair and does not weigh it down or leave it greasy. It is incredibly thick and creamy, which I look for in a good conditioner. We wash our hair about every other day and finish with the conditioner; if hair is rinsed in cooler water it is so shiny! My sons have short hair and they use it to keep their scalp hydrated amid dry elements. About once a week I even use it for a deep condition, applying it thick and letting it sit for about 15 minutes then rinseing thoroughly for incredibly soft, easy to comb hair. The ingredients bode well with our family and I look for this conditioner specifically when we shop; sadly we've been seeing less and less of it, hense why I came to the website directly.
Date published: 2020-03-22
Rated

5

out of

5
by
red72663
from
BEST I'VE EVER TRIED!!!!!
I have fine, dry curly hair and this conditions is the only one I've tried that leaves it moisturized and not weighed-down!!!!! Love it will never use anything else as long as I can keep finding, but having trouble in my area finding it on store shelves. For some reason my big stores (Walmart and Target) stopped carrying it and I'm heartbroken!!! Bought online through Amazon and paid over twice the price for just one bottle, I was a bit upset. Found two local stores that are still carrying it, fingers crossed that they will continue to carry because I LOVE THIS STUFF IT IS AMAZING!!!!!
Date published: 2020-03-05
Rated

5

out of

5
by
Sbirsa
from
No more dry hair!!!AMAZING!
Ok so my hair are curly 3b/3c and veryy dry, i tried every brand from cheap to super expensive and there where some products that worked well for me but seriously nothing AT ALL compared to this stuff!! Again ain i recommend using the combo shampoo and conditioner that's how ot works well for me, and the result is silky soft tangle free( my hair are soo tangled a nightmare) and this stuff makes them tangle free, i am shocked! And my curls looks so defined shiny silky, hugh please never stop those products! Ps: if tou have oily hair or fast greasy scalp this is not for you.
Date published: 2019-12-05
Rated

3

out of

5
by
Kait05
from
Makes my hair very hard to detanlge
I have mixed feelings on this line. I purchased this about a month ago. The shampoo and conditioner leave my hair soft & light but when i get out of the shower my hair is extremely tangled and very hard to detangle. Makes it almost impossible to comb through. I don't know if i'd purchase this again, because of that reason.
Date published: 2019-02-27
Rated

3

out of

5
by
please help
from
difficult to dispense
I like this Whole Blends Legendary Olive conditioner very much. I have been looking for and compairing the conditioners for my extremely fuzzy hair for years and came to the conclusion that Whole Blends Olive is the best. However, the plastic container is very rigid and the content is not creamy but just almost a wet solid, so it is very hard to squeeze it out with one hand into the other hand. About 25% of it remains in the bottle and I have to throw it away. I feel that you don't want us to use your product. Please be user friendly!
Date published: 2019-01-24
Rated

5

out of

5
by
Julianna13
from
LOVE SILICONE FREE
Love this conditioner sooo much! It makes my hair soft and moisturized and the best part is that it's silicone free. I hope Garnier comes out with more silicone free conditioners and products for me to try!
Date published: 2019-01-17
Rated

1

out of

5
by
AAAAAA
from
If you want oily hair...
Used multiple times and now I'm giving the rest away. I have very thick drier hair and tried to use as little as needed. Lathers fairly well but I had to rinse twice as long but still felt oily. When dried the oiliness is gone but I wouldn't dare leave my hair wet. My hair is greasier the next day too. Doesn't have that awesome shampoo smell once dried either. Not impressed but I'm glad I tried it.
Date published: 2018-07-24