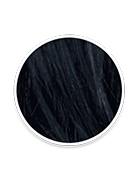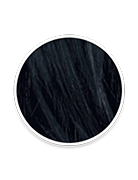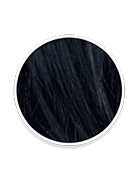 BL21 - Reflective Blue Black
Garnier Nutrisse Ultra Color
$7.99 MSRP
The Nutrisse Ultra Color series is exclusively designed to transform dark hair with ultra-reflective tones - in just one easy step!
IMPORTANT: Like how this shade looks on you? Make sure it works with your hair. Take our 1-minute haircolor quiz to be certain.
PRODUCT INFORMATION:
Is BL21 right for me? Garnier Nutrisse Ultra Color BL21, "Blue Black," is one shade level ligher than BL 11 with ultra reflective blue tones. It is best for anyone with natural hair between light brown and black.

If "Blue Black" is not for you, explore our other Ultra Color Black Shades: BL11, BL26, and BL33, or black shades in our classic Nutrisse range: shades 10, 11, 20, or 22.

*For women with currently colored hair, there are special considerations for the color result you can achieve. Because of this, we do not recommend shade BL 21 for hair that has been previously bleached, highlighted, or that is predominantly gray. For more help, use our Shade Selector Tool to find the perfect shade for you!

The Nutrisse Ultra Color series is exclusively designed to transform dark hair with ultra-reflective tones - in just one easy step! Choose from four shade families: Ultra Intense Reds for visibly intense red tones on darker hair, Ultra Lightening Browns to take dark hair up to three shades lighter without the brassiness, Ultra Reflective Blacks to transform even the darkest hair with visibly reflective, shiny tones, and Ultra Lightening Blondes to lighten dark bases up to 4 levels without the brassiness.

How is it different?
Nutrisse Ultra Color has color-boost technology that nourishes while it dramatically lifts even the darkest hair. No bleach!
How to use:
Applying Nutrisse: Nourished Hair means Better Color Nutrisse nourishes while it colors with a rich, non drip creme formula, and with an ampoule of grape seed oil, it smells great while you apply.

Follow this step-by-step process when applying full-head color at home:

1) Always do a skin test by following the insert instructions in the kit 48 hours before.
2) Apply to dry, unwashed hair.
3) Apply gloves, squeeze colorant (B) into developer bottle (A).
4) Break off the tip and shake the bottle vigorously.
5) Start applying mixture through roots first before spreading through mid-lengths and ends until hair is saturated. Leave formula on for 25 minutes.
6) Massage hair thoroughly before rinsing to optimize rinsing process.
7) Rinse hair thoroughly until water runs clear.
8) Apply Nourishing Conditioner (D) and leave on for two minutes, then rinse thoroughly.

If you only need a root touch-up, please follow insert Touch-Up Application instructions.

Always read insert instructions before applying any hair color.
Tip: Try Micellar Cleansing Water, Waterproof to remove hair color stains
Ingredients:
Nutrisse Colorant: Aqua/Water, Cetearyl Alcohol, Deceth-3, Propylene Glycol, Laureth-12, Ammonium Hydroxide, Oleth-30, Lauric Acid, Hexadimethrine Chloride, Glycol Distearate, 1-Hydroxyethyl 4,5-Diamino Pyrazole Sulfate, 4-Amino-2-Hydroxytoluene, Ethanolamine, Polyquaternium-22, Silica Dimethyl Silylate, P-Phenylenediame, Ci 77891/Titanium Dioxide, 5-Amino-6-Chloro-O-Cresol, Ascorbic Acid, Sodium Metabisulfite, Dimethicone, Pentasodium Pentetate, Parfum/Fragrance, Carbomer, Vitis Vinifera Seed Oil/Grape Seed Oil. F.I.L. D44305/2. Fruit Oil Concentrate: Paraffinum Liquidum/Mineral Oil, Vitis Vinifera Seed Oil/Grape Seed Oil, Parfum/Fragrance, Tocopherol, Rosmarinus Officinalis (Rosemary) Extract. F.I.L. D25829/5. Rinse-Out Conditioner: Aqua/Water, Cetearyl Alcohol, Elaeis Guineensis Oil/Palm Oil, Behentrimonium Chloride, Pyrus Malus Extract/Apple Fruit Extract, Glycerin Parfum/Fragrance, Stearamidopropyl Dimethylamine, Niacinamide, Pyridoxine Hcl, Butyrospermum Parkii Butter/Shea Butter, Citric Acid, Olea Europaea Oil/Olive Fruit Oil, Saccharum Officinarum Extract/Sugar Cane Extract, Benzyl Alcohol, Chlorhexidine Dihydrochloride, Persea Gratissima Oil/Avocado Oil, Ribes Nigrum Oil/Black Currant Seed Oil, Linalool, Citrus Medica Limonum Peel Extract/Lemon Peel Extract, Ci 19140/Yellow 5, Camellia Sinensis Extract/Camellia Sinensis Leaf Extract, Ci 15985/Yellow 6. F.I.L. D35637/3. Nutrisse Developer: Aqua/Water, Hydrogen Peroxide, Cetearyl Alcohol, Trideceth-2 Carboxamide Mea, Ceteareth-25, Glycerin, Pentasodium Pentetate, Sodium Stannate, Tetrasodium Pyrophosphate, Phosphoric Acid. F.I.L. D12836/26.
Avocado Oil
A smoothing and silkening hair booster, Avocado Oil is loaded with plant-based fatty acids, which have a unique ability to penetrate for deep long-lasting effects. This rich indulgent ingredient helps to smooth split ends while adding a brilliant shine.
Olive Oil
Olive Oil, which contains antioxidants, has been a high-performance beauty elixir for centuries. In hair care formulas it helps coat hair, leaving strands strong, glossy, and resilient. In face moisturizers, it soothes as it smoothes for glowing skin.
Rated

5

out of

5
by
missyl10
from
I love this product from Garnier to dye my hair. I like it better than some of the other hair colors. It leaves my hair really soft and shiny and it looks healthy. The shade is beautiful and it comes out just like I want it to. I'm very satisfied with this product and would recommend it.
Date published: 2019-12-08
Rated

2

out of

5
by
dyannam2810
from
The price is really good ,but, the color it doesnt last longer,at my 3rd wash the color is gone! And yeah it feels soft and smells good when you apply it and it feels like it doesnt damage your hair
Date published: 2019-12-06
Rated

4

out of

5
by
Anonymous
from
Works great smells amazing and did not make my hair feel worse or heavy it works very well compared to alot of other brands I've tried just wish they had more fun colors or blues and pinks very easy to use and I get mine at Walgreens definitely a repurchase
Date published: 2019-12-04
Rated

4

out of

5
by
melllanie_roshini
from
The color is spot on exactly what I wanted a rich, dark, bright blue black. For a box hair color it does a great job and leaves your hair healthy and bouncey. Would for sure buy again. Works wonders!
Date published: 2019-11-29
Rated

4

out of

5
by
clumzyylocc
from
Cant complaint about this even tho it last only 2 weeks for the hair to look nice is there one thing can improve their product if to help stop the color to wash off when you was your hair . Super easy to use an apply I recommend to always grab 2x hair color box for better full coverage .
Date published: 2019-11-28
Rated

4

out of

5
by
deborahf8
from
Nice product, good coverage, last , at least for me,about four weeks. A little pricey for me, but with longer hair, cost balances coverage
Date published: 2019-11-24
Rated

5

out of

5
by
nashm2
from
Garniel products have always been my favorite, and this is the color I been using for the past year and it work to my favor. I used to have some blonde highlights and this color managed to cover every single spot.
Date published: 2019-11-22
Rated

4

out of

5
by
gabrielac35
from
I wanted my hair color a blue black color. So I bought one that said midnight black or blue black. When my mom dyed my hair and I took off the dye it was not midnight black or blue black. It was just black. Besides that the product is great and smells good.
Date published: 2019-11-22
Rated

5

out of

5
by
carolinag58d0
from
My friend would always insist for me to buy this product, so I finally did. I love blue black because I like how the blue stands out in the sun. Im very satisfy with the results, it also has advocado oil which is good for hair. No other brand has that. It has a great scent. Easy to shake and apply. The gloves are strong they are not the cheap kind, so the hands wont stain. Its also very easy rinse. My hair looks healthier and shines pretty nice. Garnier Nutrisse Ultra Color Nourishing Color Creme
Date published: 2019-11-20
Rated

5

out of

5
by
erindonovanfd1ceb883
from
is black hair dye. made my hair black. helped me be a better emo. all hair dye is too expensive so its not al their fault. made my hair smell good.
Date published: 2019-11-16
Rated

5

out of

5
by
theladynoir
from
Would definitely recommend, great coverage and leaves my hair feeling better than before I dyed it. Really fun range of colors in the collection and I love the extra oil that you mix in with the dye. Smell is much more tolerable than other brands and easier to apply!
Date published: 2019-11-14
Rated

3

out of

5
by
casssw
from
Still a good color but not the one that I was expecting! Doesnt leave a film over your hair but definitely saturates it fully!
Date published: 2019-11-08
Rated

4

out of

5
by
tiffanys86
from
I used to color my hair black. I dont anymore. I went au natural but I liked how easy it was. It did have that chemical smell but I think thats just normal with any hair color. It did wash out a bit and wasnt always as vibrant.
Date published: 2019-11-01
Rated

5

out of

5
by
manchagirl830
from
Affordable and last a while of couple weeks and love the color after finished colors always come out good
Date published: 2019-11-01
Rated

1

out of

5
by
anna_2230
from
Does not work. Used this product on my bleached blonde hair, which is not color treated. Turned my hair black even thought I kept it on for only a few minutes. This color always turns my hair this artificial black color yet stains everything else blue.
Date published: 2019-10-28
Rated

2

out of

5
by
hopemariepittman
from
The application of this product was easy and there was more than enough product for my very long, very thick, curly hair. I followed the directions as instructed but the color did not set on my hair. I wish the product could be approved in that area because other than that I loved this!
Date published: 2019-10-28
Rated

5

out of

5
by
georges5
from
I love it so much and I love to have so for my I love hair so much I wish I can be a hairdresser
Date published: 2019-10-26
Rated

3

out of

5
by
sllimelcarimxx
from
I have to say although I was impressed with how Cramer and good it made my hair feel, I wasnt as impressed with the color! Was hoping my hair would be pitch black and i felt like it had a slight grayish faded vibe to it. Wouldnt buy again because I like my hair BLACK BLACK!
Date published: 2019-10-26
Rated

5

out of

5
by
rosiem2
from
This is my absolute favorite hair dye! I love the way it makes my hair feel after I use it. I have very course hair & It makes it shiny & very soft. It also covers my grey hairs well & lasts longer than most hair dyes Ive used in the past..
Date published: 2019-10-25
Rated

5

out of

5
by
chers9a20
from
I really liked this hair color. It did not dry my hair out like some other hair dyes have. I feel it is a great product and ample amount to color your hair. Color came out as expected on my hair and I was satisfied. The product was not runny and not harsh chemical smell. Overall I was satisfied with my outcome and would recommend and will purchase again.
Date published: 2019-10-25
Rated

5

out of

5
by
oliviap37
from
Love it on my hair!! Never had any damage afterwards - it actually made my hair feel soft afterwards. I dye my hair a lot and I know a lot of you might as well but look no further! This is what you should be using if you decide to dye at home.
Date published: 2019-10-24
Rated

5

out of

5
by
sevgijanine
from
I used this to dye my hair black I loved the color so much made me look exotic. Lol. It made my hair look and feel healthy afterwards
Date published: 2019-10-23
Rated

3

out of

5
by
haileym16
from
This brand covers well and the price is very fair. My biggest complaint would be that there isnt enough product to cover all of my hair. I have hair that just touches my shoulders and its moderately thick but it takes two bottles to cover it all
Date published: 2019-10-21
Rated

5

out of

5
by
jazziethug
from
I use the black/blue hair dyes and it works great on me. Surprisingly one box gets my entire hair and I have such long and thick hair! The color comes out very vibrant. The only complaint I have is how the color still washes out way after the initial first wash. But that happens to me with other brands too
Date published: 2019-10-16
Rated

4

out of

5
by
mrajotte
from
This is almost comparable to Move & Easy in color. My only complaint is it fades much quicker. I wish this lasted longer because I feel it's more nourishing but I don't want to have to dye my hair again after a few weeks
Date published: 2019-10-15
Rated

4

out of

5
by
rastafallen
from
Color pay off is poor, more than 2 boxes for a long thick head of hair, and pricey. Not worth it.
Date published: 2019-10-13
Rated

4

out of

5
by
zirmel25
from
I enjoyed this color even thought its not really blue. It's a dark brown with blue tint when the sun hits it. I liked it but it was not as blue as I was looking for. It did cover my few gray hair which is nice.
Date published: 2019-10-11
Rated

5

out of

5
by
estefys
from
Its super easy to apply and the color its super nice, I like the bluish black look.
Date published: 2019-10-07
Rated

5

out of

5
by
persephone3087
from
I havent dyed my hair in a while but when I do refresh my black hair I will buy this brand again. I would rather use this brand because it is less messy. The color is not dull or bleak. It is shiny and has some dimension compared to other brands.
Date published: 2019-10-02
Rated

5

out of

5
by
mrscameron2016
from
This is the latest color I used. The smell was great, and the fruit oil is definitely a nice touch to the product. The gloves could stand to be a bit thicker. Instructions were easy to understand. Color didnt seem to last as long as usual, but that could be because of the shampoo and conditioner I have been using.
Date published: 2019-09-30