This site is intended for US consumers.Cookies and related technology are used for advertising.To learn more or opt-out, visit Ad Choices and our privacy policy.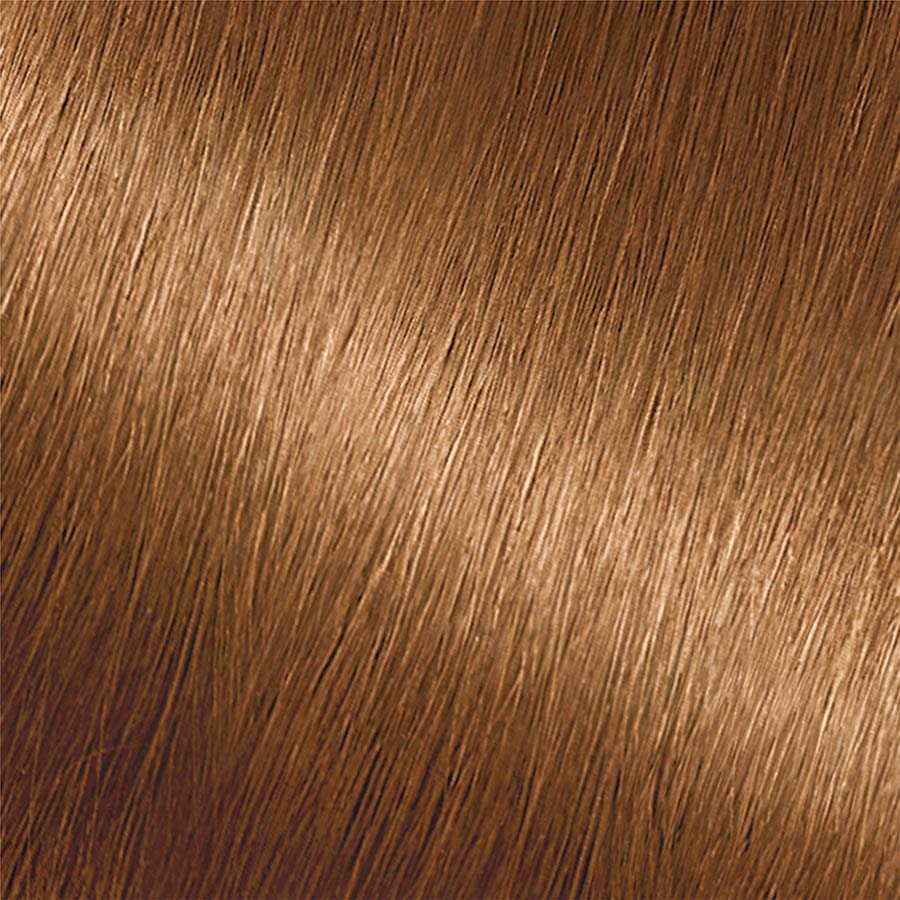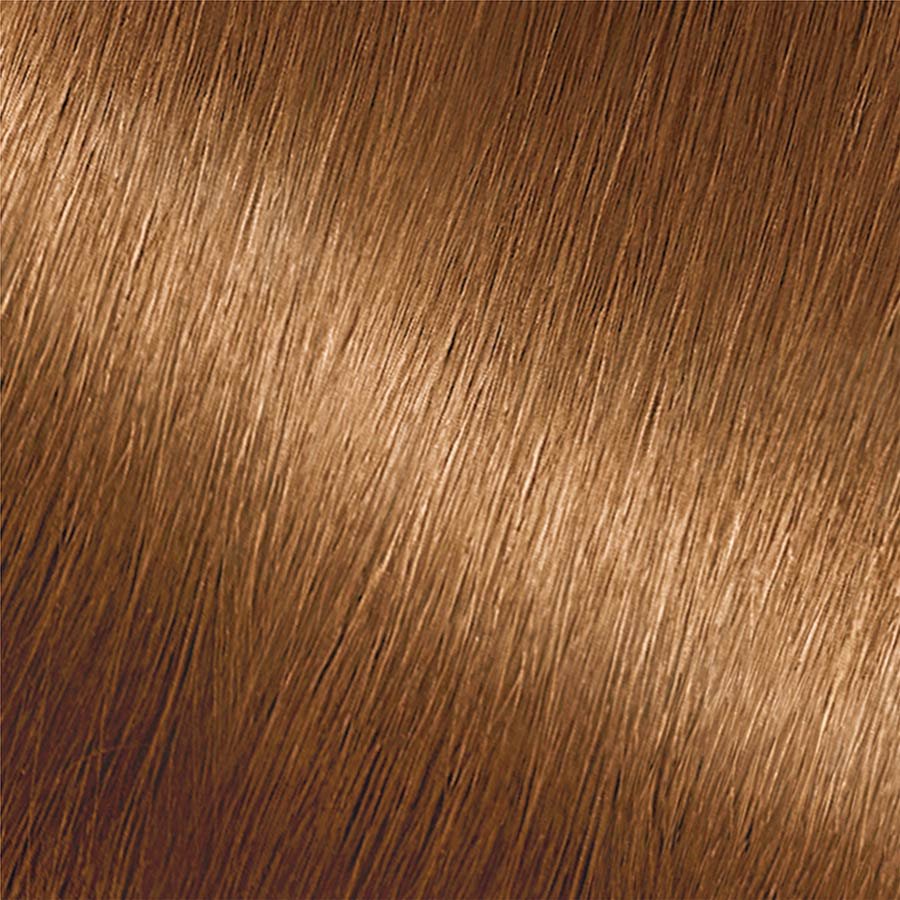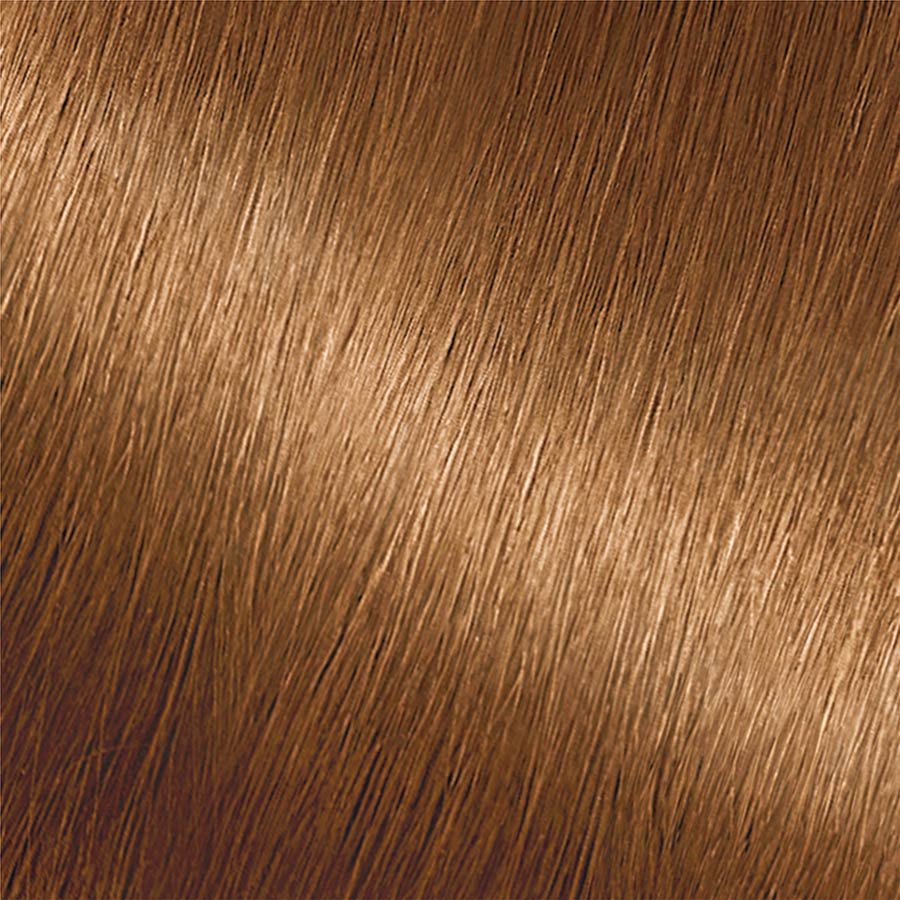 IMPORTANT: Like how this shade looks on you? Make sure it works with your hair. Take our 1-minute haircolor quiz to be certain.
Garnier Nutrisse Ultra Color
Ultra Color B3 - Golden Brown
$7.99 MSRP
DRAMATICALLY LIGHTEN IN JUST ONE STEP. NO DRAMA!
PRODUCT INFORMATION:
The Nutrisse Ultra Color series is exclusively designed to transform dark hair with ultra-reflective tones - in just one easy step! Choose from four shade families: Ultra Intense Reds for visibly intense red tones on darker hair, Ultra Lightening Browns to take dark hair up to three shades lighter without the brassiness, Ultra Reflective Blacks to transform even the darkest hair with visibly reflective, shiny tones, and Ultra Lightening Blondes to lighten dark bases up to 4 levels without the brassiness.

How is it different?
Nutrisse Ultra Color has color-boost technology that nourishes while it dramatically lifts even the darkest hair. No bleach!

Is B3 right for me?
Garnier Nutrisse Ultra Color B3, "Golden Brown," is designed to lighten up to 3 levels without bleach. This shade has ultra reflective golden tones that will leave you with a warm result. It is best for anyone with natural hair between medium brown and black.

For other Ultra Color Brown options, explore shades B1, 53, or B4.

*For women with currently colored hair, there are special considerations for the color result you can achieve. Because of this, we do not recommend shade B3 for hair that has been previously bleached, highlighted, hair that is predominantly gray, or if you have previously colored your hair "Medium Brown" or darker. For more help, use our Shade Selector Tool to find the perfect shade for you!
How to use:
Applying Nutrisse: Nourished Hair means Better Color Nutrisse nourishes while it colors with a rich, non drip creme formula, and with an ampoule of grape seed oil, it smells great while you apply.

Follow this step-by-step process when applying full-head color at home:

1) Always do a skin test by following the insert instructions in the kit 48 hours before.
2) Apply to dry, unwashed hair.
3) Apply gloves, squeeze colorant (B) into developer bottle (A).
4) Break off the tip and shake the bottle vigorously.
5) Spread mixture on the hair length to the ends, avoiding the root area. Time for 10 minutes.
6) After 10 minutes, apply remaining mixture to root area—leave in for an additional 20 minutes (Total 30 minutes).
7) Massage hair with small amount of water before rinsing to optimize rinsing process.
8) Rinse hair thoroughly until water runs clear.
9) Apply Nourishing Conditioner (D) and leave on for two minutes, then rinse thoroughly.

If you only a need root touch-up, please follow insert Touch-Up Application instructions.

Always read insert instructions before applying any hair color.
Tip: Try Micellar Cleansing Water, Waterproof to remove hair color stains
Ingredients:
Nutrisse Developer Ingredients: Aqua/Water, Hydrogen Peroxide, Ceteary Alcohol, Trideceth-2 Carboxamide Mea, Ceteareth-30, Glycerin, Pentasodium Pentetate, Sodium Stannate, Tetrasodium Pyrophosphate F.I.L. D56/22. Nutrisse Colorant Ingredients: Aqua/Water, Cetearyl Alcohol, Propylene Glycol, Deceth-3, Laureth-12, Ammonium Hydroxide, Oleth-30, Lauric Acid, Hexadimethrine Chloride, Glycol Distearate, Polyquaternium-22, Theanolamine, Silica Dimethyl Siylate, Parfum/Fragrance, Pentasodium Pentetate, Sodium Metabisulfite, Carbomer, Ascorbic Acid, Ci 77891/Titanium Dioxide, Linalook, 2-Methylresorcinol, P-Phenylendediamine, Resorcinol, Limonene, Butyphenyl, Methylpropional, Citronellol, Geraniol, P-Methylaminophenol, Sulfate, M-Aminophenol, Dimethicone. F.I.L. D7326/1 U.S. Patent: 6,312,677. Fruit Oil Concentrate Ingredients: Vitis Vinifera/Grape Seed Oil, Parfum/Fragrance, Alpha-Isomethyl Ionone. F.I.L. D1108/3. Aftter Color Conditioner Ingredients: Aqua/Water, Cetearyl Alcohol, Behentrimonium Chloride, Cetyl Esters, Trideceth-12, Chlorhexidine Dihydrochloride, Limonene, Linalook, Amodiomethicone, Persea Gratissima/Avocado Oil, Methylparaben, Citric Acid, Cetrimonium Chloride, Hexyl Cinnamal, Parfum/Fragrance F.I.L. D10011/1
Rated

5

out of

5
by
Star60
from
Case Manager
Im been using this color for many years and I love it!!. My hair color was dark brown but the shades I got look so natural on top of that the touched of the sun rays give me my personal color no one can compare like VIP. People on the street stop me and ask what color I using and I tell them the true...Its not over the counter..Its NATURAL thanks my B3 NUTRISSE !!
Date published: 2019-04-22
Rated

1

out of

5
by
Tiff96
from
Dyed my hair darker
I had natural dark brown hair and I did exactly what it was supposed to do but it made my hair even darker.
Date published: 2019-03-29
Rated

1

out of

5
by
Tabatiger
from
Woah Orange Party
My hair was a medium golden brown. I wanted to lighten it a little bit since it's winter and it's lost its summer glow. Now, it is orange. Like Ron Weasley orange. I made a joke about it giving me Ron Weasley appeal, but really. . . my hair is orange, man. I bought a purple/blue shampoo to try and calm it down, but I still look like a little tiger. I usually dye my hair a little lighter come wintertime, but this is the first time I used Garnier because of the pretty marketing, and I'm at a total loss of what to do since I'm used to at-home kits working great.
Date published: 2019-02-15
Rated

1

out of

5
by
Penguingirl
from
Made my hair darker!
I bought the Golden Brown B3 color made for dark hair. My hair is dark brown and according to the box it should lift my hair up to four shades in the allotted time. Now for those reading this, I knew that the likelihood of my hair becoming four shades lighter was slim to none, but I was hoping that it would lighten it a shade maybe two. I followed all the instructions, waited amount of time washed it out and it was a shade darker than before. I blew it dry because I read somewhere that her hair appeared the same until she dried it, but after I dried it my hair was one to two shades darker. Super dispointed and will just lighten my hair with bleach next time.
Date published: 2018-07-12
Rated

3

out of

5
by
Zeegugu
from
Where to find color in bahrain
Kindly tellme where can I find ultra color HL1 (Bright coffee) and ultra color B3 in Bahrain?
Date published: 2018-05-06
Rated

5

out of

5
by
Gabesnana
from
Golden Brown B3
Been using this 2-3 years now. Love it. But Walgreen's does not carry this color. Thought maybe they discontinued color but found it in Walmart.
Date published: 2018-03-27
Rated

5

out of

5
by
Javkie7635
from
Great
Wow the product was amazing and couldn't recommend an other brand
Date published: 2018-01-11
Rated

5

out of

5
by
Fittogo76
from
Luv the B3 Golden Brown
I was hesitant to buy it at first. When l colored my hair Golden Brown B3, the result was amazing it did not burn my scalp like other hair color products.. Im going to purchase B3 Golden Brown again..
Date published: 2017-10-24
Rated

1

out of

5
by
Kelliewright94
from
Does nothing
This product literally did nothing and was a waste of money. My hair looks exactly the same as it did before.
Date published: 2017-10-10
Rated

4

out of

5
by
yellowmellow22
from
Nice and natural looking
I'm a guy and I highlighted my hair with this. It's a nice caramel, natural looking color. I would definitely use it again.
Date published: 2017-08-10
Rated

5

out of

5
by
Set lee
from
Best purchase ever
I have used this color for almost a year but I had dark brown hair with alot of red tone it made it a beautiful golden strawberry blonde love it,
Date published: 2017-06-09
Rated

5

out of

5
by
NorCalTopaz
from
Covers gray/lightens 3b/c natural hair!
I've used the Garnier Nutrisse Ultra Color Nourishing Color Creme, B3 Golden Brown for about two years and am very happy - please don't ever discontinue! Here's my experience with the product. First of all, I'm a naturally curly-headed chica (somewhere between a 3b and 3c hair texture) who does not straighten/blow dry/put any straightening chemicals in my hair. Although I've not seen the state of the grays of recent, I'd say I'm probably at 1/3 gray by now. I wanted a hair color which would not show the grays as much but not so light as to look completely unnatural. After trying a number of different shades from the Garnier line, I settled on the B3 Golden Brown. Thanks to very dark and resistant tendrils, I actually use 1 1/2-2 boxes per coloring. (Although my hair is very curly, I have thin strands, just a lot of them - the curl creates lots of volume) I color my hair every 5-7 weeks and tend to cycle with one box, then two boxes for the next coloring. I use about 1 1/2 bottles from the roots 3/4 the ways down for 25 minutes (massaging gently onto the roots at the 15-minute mark), and then use the rest on the last of the ends for another 10-15 minutes. After dyeing, my roots tend to look very bright - a golden (blondish) caramel mixed with auburn, but then tone down to a gentle caramel/amber with flecks of auburn after the first washing. I deep condition my hair about a week prior to coloring the hair with a castor/jojoba overnight mixture which helps with maintaining my hair's natural moisture. In the sunshine, my hair looks much more auburn-y caramel, but I'm fine with that. I've had compliments on my hair color, and one of my classmates thought it was my natural haircolor! I've included two photos to show the difference in hair color, the one on the right is my natural hair color, a very deep dark brown (from three years ago). The one on the left shows my hair with the Golden Brown -B3 from March 2017.
Date published: 2017-06-04
Rated

5

out of

5
by
Dahliaflower
from
Stunning natural colour
I'm 38 and have naturally light brown hair. A few greys come through too. I love this colour and get compliments all the time, even from my hair dresser who thinks it is gorgeous. I used to pay up to $150 to get my hair coloured, now I just use Garnier! Some pics below, it just glows in the sunlight.
Date published: 2017-05-18
Rated

1

out of

5
by
rrdelros
from
Does Not Work
I bought this product and had it applied with the help of my friends who are familiar with hair dye products. The end result was my hair still being black and time and money wasted. Update the instructions or the product because from the looks of the reviews, it doesn't help the majority of people.
Date published: 2017-05-08
Rated

1

out of

5
by
Learn my lesson
from
Didnt work. Very disappointed.
I wanted to try light ash brown color. And i decided to go with Garnier as it said 100% gray coverage. My hair color is black with light grey hair. It came out as - my grey still there after leaving it for 20 mins for root cover up and another 10 mins for the rest per instruction. - result : the root is a lot lighter than said on the box and no chance to the rest of my hair. So, i have black, grey, dark ash brown and light ash brown all in 1 head. I wasted my time to dye my hair and very disappointed in the result.
Date published: 2017-03-14
Rated

1

out of

5
by
Camillee
from
What? Discontinued?
So annoyed! I had no idea what color to use now because this has been discontinued and it was the best shade I have ever used!
Date published: 2017-03-05
Rated

4

out of

5
by
BlissRicher
from
Bleached blonde to golden brown
I did not realize when I purchased that this is for lightening dark hair and it says to not use on bleached or previously colored hair but I was desperate to get my hair back to my natural color so I went ahead and used it after a strand test and it worked perfectly. My hair now matches my roots and I couldn't be happier.
Date published: 2017-01-23
Rated

1

out of

5
by
Deena
from
Not as advertised
I purchased golden brown and my hair turned jet black! I am very unhappy with my purchase!
Date published: 2016-10-14
Rated

1

out of

5
by
Awhitmore44
from
Not happy, at all
I JUST bought the toffee brown for dark hair. I applied it and followed the directions, I did my ends, then let it sit and then applied to my roots. My ends did not lighten at all, and my roots are a orange-blonde. NOT EVEN BROWN. I'm so angry, and embarassed.. I'm afraid of the damage this will do to my hair, but I have to fix this as its absolutely horrid looking. Will never use garnier again, which is a shame because I've been using it since I was 16 and it has never let me down until now.
Date published: 2016-09-15
Rated

1

out of

5
by
JfromCali
from
Did not lift the ends
Just applied to the entire head using the enclosed instructions. I have naturally dark brown hair just like the "before" color swatch on the box. The only thing noticeable is my lightened roots! I'm afraid to add another color and unfortunately I can't afford to have a salon fix it.
Date published: 2016-09-08
Rated

5

out of

5
by
mar16
from
Garnier Nutrisse Ultracolor B3
I love this. I used this 4 years ago and am so happy to see it back in stock. One of the best haircolors I purchased. I love the color. It's a beauty. My hair is Dark Brown naturally and It really fit me. I loved the shine and the dramatic look it gave me. I am so happy to see it back in stock so I decided to do the review. It is one of my favorites. I hope it helps you to choose this color.
Date published: 2016-08-18
Rated

1

out of

5
by
CCD5
from
No coverage what so ever
I wasted my time using this product, my hair doesn't even look like I dyed it. I am very dissatisfied with this product
Date published: 2016-06-11
Rated

1

out of

5
by
ruinedhurr
from
Did nothing
I was very careful to follow the instructions exactly, but after the half hour was up I saw no changes in my hair color. I left it in a few minutes longer in hopes that I would see some change but nope. When my hair dried after washing my hair and using the conditioner, it was a complete damaged mess. Completely frizzy and my curls had no form. Despite ruining my hair texture, this did not change my hair color at all. I am disappointed in this product.
Date published: 2016-04-09
Rated

5

out of

5
by
DonnieD
from
B3 Ultra Color - Golden Brown. Worked beautifully!
I wanted to go a little lighter but was hesitant to use this color after reading so many negative reviews especially with different color roots. I now realize most of those people did not follow instructions. I have naturally dark brown hair with some grays. I used another product in April 2015. I now have medium to dark reddish brown color with dark brown and gray roots. Here's my successful process: First I did a test by snipping a sample of my hair from a long under layer at the roots and taped it together in the middle. Then I applied the dye for 30 minutes to evaluate any differences between the ends of my and the roots. There really wasn't any difference. Even though the test strands were OK I still followed instructions and applied the dye to the roots for a shorter time. I put the dye on my hair to the ends for 20-25 minutes, avoiding the roots. Then I covered the roots for the remaining 10 minutes. Now I have a consistent all over color that is lighter than before and has shimmering golden highlights. Grays are hidden. Yeay! :-) I love the little packet of after conditioner – it makes your hair so soft. Good luck to all!
Date published: 2015-08-31
Rated

5

out of

5
by
Verpear03
from
Better than expected
I have dark brown hair that is thin and lifeless. Have been coloring my hair for 20 years so I'm usually pretty good at picking colors. I wanted to go pretty light, without bleaching. I read the reviews after purchasing and was a little reluctant. Let the product on for abt 45 minutes, yes I know its more than advised, but the color came out GREAT. I turned out something like a strawberry blond. It was so much better than expected. Absolutely LOVE IT.
Date published: 2015-08-20
Rated

1

out of

5
by
Divya
from
NOT Recommended for black hair..
I have black hair and used this product as it says its suitable for black hair. But my experience turned out to be very disappointing. It just turned by roots (hair near the scalp) brassy brown and rest of the hair remained black. So the result looks so bad, because only my root area is brassy brown and entire hair is still black. In such a bad situation right now. Cant get it fixed right away too, as its not good for the hair to color it repeatedly. Will have to wait some time to fix this mess. Feel like crying every time I see my hair. I don't believe this product is meant for black hair, as it shows on cover. PLEASE DON'T USE THIS COLOR IF U HAVE BLACK HAIR.
Date published: 2015-07-22
Rated

5

out of

5
by
mimichique15
from
Best hair lightening color I can find!
I have yet to find anything that lightens my dark black hair better than this product. It does not pull any orange or coppery tones. It lightens my hair to nice golden brown color giving it a natural look with some highlights. It does not damage my hair like using a bleaching agent would do. It keeps my hair soft and mostly undamaged. I have been using this hair color for about 10 years and am 24 years old now!
Date published: 2015-06-23
Rated

1

out of

5
by
Dianalaymon
from
Total Waste of Money!
I have used this brand of hair color for over 15 years, I wanted to lighten up my dark brown hair for the summer, and decided to use their product that claims to change black hair 3 shades lighter. Since I have brown hair you would expect that I would get a light brown coloring...... Not the case, it didn't lighten my hair at all just brought the gray out more than when I started. Total waste of money and will be going to another brand to fix......
Date published: 2015-05-18
Rated

3

out of

5
by
irishmexgirl
from
lightens slightly
I have naturally black/dark brown hair and dye to mostly cover grays. This did not at all lighten my hair as represented on the box, however, it did provide some nice brown lightening and my hair is very soft. I believe I could get similar results with another color and not this specific version.
Date published: 2014-03-14
Rated

5

out of

5
by
Noah
from
More compliments than you can imagine!
I noticed this color in Target one day and decided to try it. I've been using it for almost two years and I've been complimented on the color more times than I can count. I'm a guy with naturally ashy brown hair that almost has a gray tint, and this color saturates and adds vibrancy to my hair so well that I love it. Not only that, it lasts for almost 2 months, including a haircut. It results in very vibrant ginger-hued auburn color that looks great in comparison to my original color. I'm not sure how well it would look on someone with other natural color, but I know it works superb for me. It also leaves my hair softer than it naturally is, miraculously. Recommend this to everyone looking for super-vibrant color!
Date published: 2013-12-02