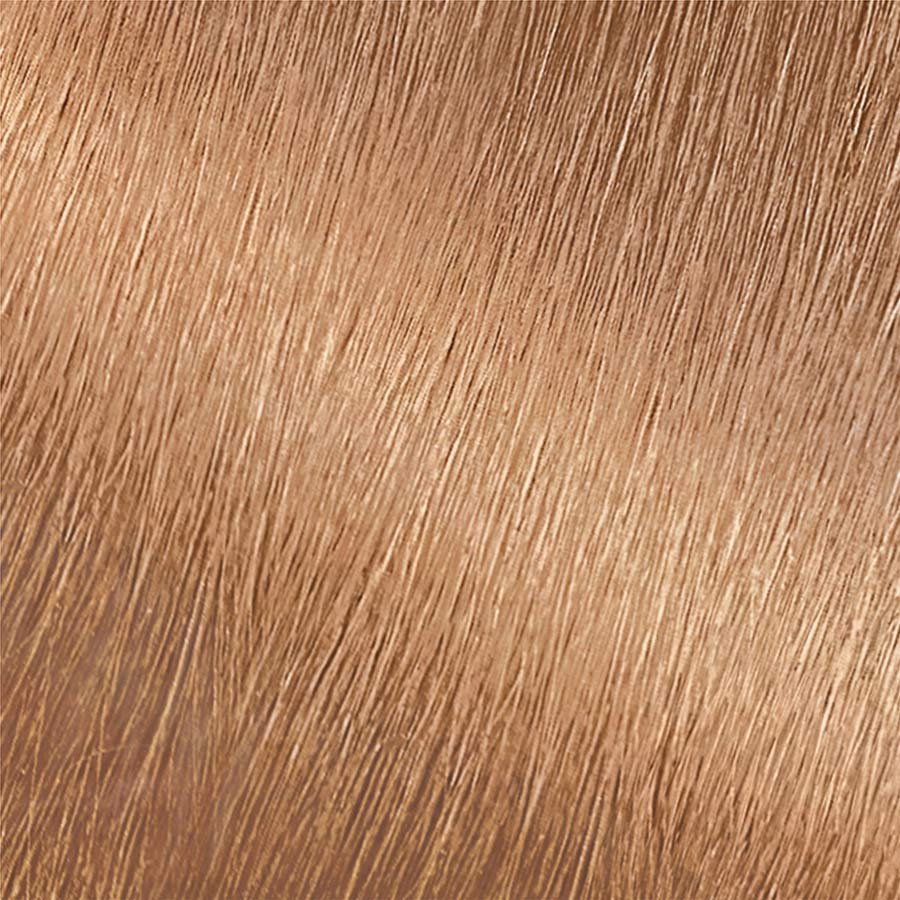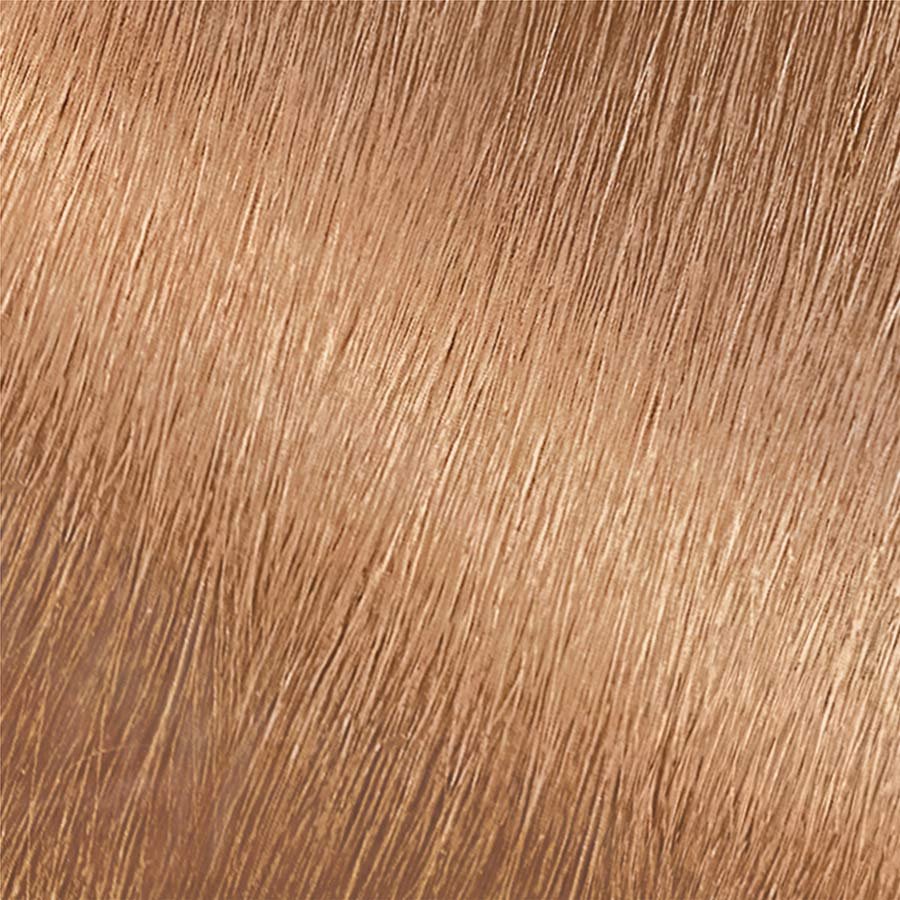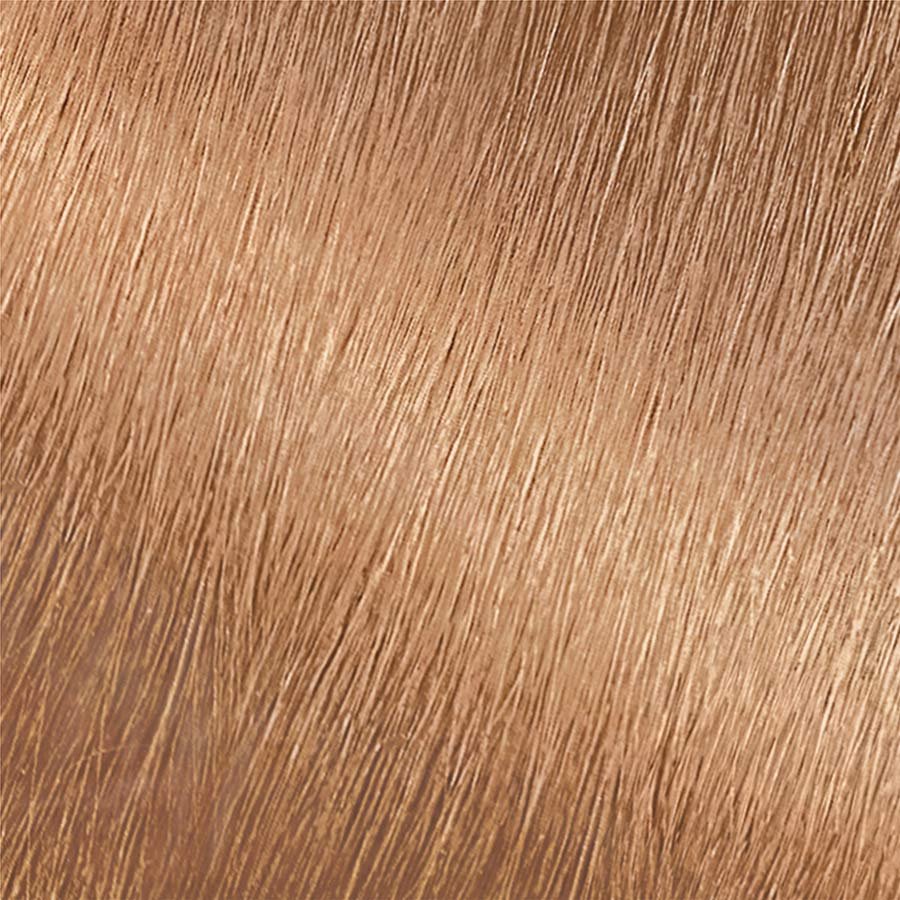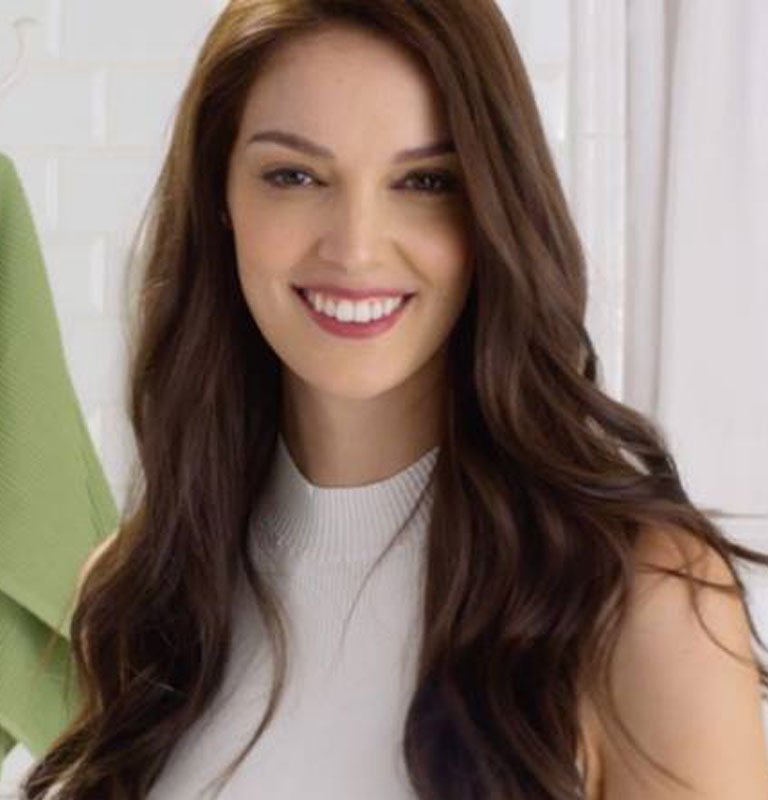 Garnier Nutrisse Nourishing Color Creme
Nourishing Color Creme Medium Natural Blonde 80 (Butternut)
$7.99 MSRP
NOURISHED HAIR MEANS BETTER COLOR
PRODUCT INFORMATION:
Garnier Nutrisse hair color creme nourishes with grape seed and avocado oil. The nourishing color creme enriched with fruit oil concentrate, penetrates deep into hair fibers to nourish and condition your hair so it takes color better and holds it longer, root-to-tip. Garnier Nutrisse delivers rich, long-lasting color with 100% gray coverage.

Is Shade 80 (Butternut) right for you?
Garnier Nutrisse Medium Natural Blonde 80 (Butternut) is a pure, natural blonde, one shade lighter than Nutrisse Dark Natural Blonde 70 (Almond Creme). It will allow your natural tones to show through and will provide 100% gray coverage. Shade 80 (Butternut) is best for anyone with natural hair between light blonde and light brown.

If you would like a lighter shade that still reflects naturally, shade 90 (Macadamia) might be for you. If you would like to remain in the medium blonde range but would like to explore other reflects and tones, explore shade 82 (Champagne Fizz) and 83 (Cream Soda).

*For women with currently color treated hair, there are special considerations for the color result you can achieve. Because of this, we do not recommend shade 80 (Butternut) for hair that has been previously colored Light Natural Brown 60 (Acorn) or darker. For more help, use our Shade Selector Tool to find the perfect shade for you!
How to use:
Nutrisse nourishes while it colors with a rich, non drip creme formula, and with an ampoule of grape seed oil, it smells great while you apply.

Follow this step-by-step process when applying full-head color at home:

1) Always do a skin test by following the insert instructions in the kit 48 hours before.
2) Apply to dry, unwashed hair.
3) Apply gloves, squeeze colorant (B) into developer bottle (A).
4) Break off the tip and shake the bottle vigorously.
5) Start applying color at the roots, then away from roots to the tips.
6) Extend color through the ends, and massage into hair.
7) Leave formula on for 25 minutes or 30 minutes if you have lots of gray hair or resistant/coarse hair.
8) Massage hair thoroughly before rinsing to optimize rinsing process.
9) Rinse hair thoroughly until water runs clear.
10) Apply Nourishing Conditioner (D) and leave on for two minutes, then rinse thoroughly.

If you only need a root touch-up, please follow insert Touch-Up Application instructions.

Always read insert instructions before applying any hair color.
Ingredients:
Nutrisse Colorant: Aqua/Water, Cetearyl Alcohol, Propylene Glycol, Deceth-3, Laureth-12, Ammonium Hydroxide, Oleth-30, Lauric Acid, Hexadimethrine Chloride, Glycol Distearate, Polyquaternium-22, Ethanolamine, Silica Dimethyl Silylate, Ci 77891/Titanium Dioxide, 2,4-Diaminophenoxyethanol Hcl, M-Aminophenol, Ascorbic Acid, Sodium Metabisulfite, Dimethicone, Pentasodium Pentetate, N,N-Bis(2-Hydroxyethyl)-P-Phenylenediamine Sulfate, P-Phenylenediamine, Parfum/Fragrance, Carbomer, Resorcinol, Vitis Vinifera Seed Oil/Grape Seed Oil. F.I.L. D35219/3. Fruit Oil Concentrate: Paraffinum Liquidum/Mineral Oil, Vitis Vinifera Seed Oil/Grape Seed Oil, Parfum/Fragrance, Tocopherol, Rosmarinus Officinalis (Rosemary) Extract. F.I.L. D25829/5. Rinse-Out Conditioner: Aqua/Water, Cetearyl Alcohol, Elaeis Guineensis Oil/Palm Oil, Behentrimonium Chloride, Pyrus Malus Extract/Apple Fruit Extract, Glycerin Parfum/Fragrance, Stearamidopropyl Dimethylamine, Niacinamide, Pyridoxine Hcl, Butyrospermum Parkii Butter/Shea Butter, Citric Acid, Olea Europaea Oil/Olive Fruit Oil, Saccharum Officinarum Extract/Sugar Cane Extract, Benzyl Alcohol, Chlorhexidine Dihydrochloride, Persea Gratissima Oil/Avocado Oil, Ribes Nigrum Oil/Black Currant Seed Oil, Linalool, Citrus Medica Limonum Peel Extract/Lemon Peel Extract, Ci 19140/Yellow 5, Camellia Sinensis Extract/Camellia Sinensis Leaf Extract, Ci 15985/Yellow 6. F.I.L. D35637/3. Nutrisse Developer: Aqua/Water, Hydrogen Peroxide, Cetearyl Alcohol, Trideceth-2 Carboxamide Mea, Ceteareth-25, Glycerin, Pentasodium Pentetate, Sodium Stannate, Tetrasodium Pyrophosphate, Phosphoric Acid. F.I.L. D12836/26.
Avocado Oil
A smoothing and silkening hair booster, Avocado Oil is loaded with plant-based fatty acids, which have a unique ability to penetrate for deep long-lasting effects. This rich indulgent ingredient helps to smooth split ends while adding a brilliant shine.
Olive Oil
Packed with antioxidants, Olive Oil has been a high-performance beauty elixir for centuries. In hair care and hair color formulas it helps coat hair, leaving strands strong, glossy, and resilient. In face moisturizers, it soothes as it smoothes for glowing, youthful-looking skin.
Rated

5

out of

5
by
yesicav859b
from
This product was good! The smell was not too strong which was good because other just make my head hurt with the strong smell. The color was a little to yellow but still looked nice. it covered my white hairs hope it last long so I could repurchase it . It did not damaged my hair like other drugstore brands .
Date published: 2018-04-15
Rated

2

out of

5
by
baileykb
from
I received this from Influenster for free to review. I feel bad for even reviewing this product. It hardly changed my hair at all. I left it on extra long because the box mentioned to cover gray hair to leave it for an extra 10 min and I have extremely light hair. Even that didn't help. The only reason I'm giving it 2 stars is because 1. My hair doesn't feel worse so I don't feel like this was damaging at all and 2. I loved the smell of the fruit oil you mix in. I wish i could just buy that oil by itself. The pictures below were taken in the same lighting and are unedited color wise.
Date published: 2018-04-14
Rated

4

out of

5
by
jamiel4
from
Smelled great as I dyed my hair. Sadly didn't change my color much. And I found a few grays still after dying... But overall I would buy it again. :)
Date published: 2018-04-14
Rated

3

out of

5
by
jaclynh9d83
from
Smelled delicious. My hair felt healthy afterwards and not disgustingly dry. I only gave it 3 stars because my hair definitely did not turn that color, however in fairness it had dark brown color on it so it would be hard to lift. I should've bleached first.
Date published: 2018-04-14
Rated

4

out of

5
by
maggies5
from
I love it! It covers greatly, and my hair felt amazing afterwords. The instructional are easy to follow. The color came out a little darker than expected, but it is still a good color. I am looking forward to buying it again.
Date published: 2018-04-13
Rated

3

out of

5
by
dangerxrabbit
from
The thing with box dyes, is that you never really know what the end result will be color wise. So it's always an interview adventure. However, this line of box dyes is the one that I have found to work best and strip my hair the least. So does my hair look like the side of the box? No. Does it feel healthy and smell good? Yes, absolutely. Just make sure you use the conditioner packet included!
Date published: 2018-04-13
Rated

5

out of

5
by
taylorrlinn
from
The color came out the exact color it said it would which is something a lot of hair dyes don't do. It was exactly what I expected. It works better than most other brands and didn't leave my hair feeling dried out!
Date published: 2018-04-13
Rated

4

out of

5
by
jamiee3
from
I received this product free to test. The only negative thing I have to say is compared to other box dyes is there is an extra step to add a third dye component before you start dying. However, it was worth it. It gave a natural blonde color to my hair. The product had a pleasant smell to it and left my hair smooth and shiny. I would definitely recommend this product to others as it is one of the better dyes I have ever used!
Date published: 2018-04-12
Rated

3

out of

5
by
julias9
from
Does not work well on dark hair or bleached hair. If your hair is already similar to this color it may work but I was not impressed. Certainly not something I would pick up again. I did receive this product complimentary in exchange for an honest review.
Date published: 2018-04-12
Rated

5

out of

5
by
fancibre
from
Color was a shade lighter then mine so I was sceptical to try, but it did an amazing job of lighting my hair with out a problem.
Date published: 2018-04-11
Rated

4

out of

5
by
pattycc2ab
from
I received the Garnier Nutrisse Nourishing creme color in Medium Natural Blonde free for review purposes but the reviews and opinions are 100% mine. First off, I did enjoy that the color match my hair quite nicely and I have professional salon treated color at the moment. Second the smell is wonderful it doesn't have the strong chemical smell of the other at home color boxes and the conditioner for when you wash your hair leaves your hair feeling very silky and nice. My only concern would be that the gray coverage is not good I have a few gray hairs and those grays did not get cover at all like no color in them once I washed it but to be truthfully honest I will be buying this product just because of the color match that it was perfect and the smell. Just keep in mind that if you have a lot of grays this product may not be good for you.
Date published: 2018-04-10
Rated

3

out of

5
by
kaymaymua
from
I am not normally a fan of box dye. In fact I am SUPER wary to try it ever. When I received the product, for free from Influenster. I approached with caution. I patch tested on a tiny piece of hair underneath the rest of my hair. It came out alright, almost exactly the color on the box, (I have super light bleach blonde hair, it darkened it 1-2 shades) but not fantastic enough to want to dye my whole head. Decent product I would recommend to someone who is an at home box Dyer!
Date published: 2018-04-10
Rated

5

out of

5
by
amandac8
from
I received this product free for testing purposes from Influenster. Thank you! This is such an easy and nourishing hair color to use. The instructions are literally the simplest I have ever read and the products are emollient and smell wonderful. My hair is soft and shiny and the color is rich and even. I'm interested to see how this will wash and wear over time and if the color will turn brassy. I hope not! I have very long, fine, light to medium blonde hair, but I have a lot of it. This was enough for my hair, however if you have very thick and long hair, you may need two boxes. Oh! And it didn't stain my head. That happens to me a lot with hair color if I am not careful. My skin is fair.
Date published: 2018-04-08
Rated

3

out of

5
by
michaelala184
from
I received this for free in my VoxBox this month; I am not being paid, all opinions stated are my own. I don't usually use box dye, so I actually used this on one of my personal clients hair who really likes box dye. She had a muddy brown color at first & this really helped brighten her hair up. It didn't get as light as the picture on the box, but it was still really pretty. It ended up a more warm tone medium golden brown. The instructions are all laid out & they are super simple, plus everything is labeled. I have never used a foam based hair color & I was really skeptical at first, but surprisingly it wasn't messy at all. Her hair didn't feel as good as I had hoped, but for a store bought dye it wasn't that bad. If you like boxed dye then I would highly recommend trying this brand out.
Date published: 2018-04-08
Rated

3

out of

5
by
mortbane
from
Nutrisse rarely has the impact I look for in a hair color. The result of this shade was a very slight lightening of my current color, barely noticeable. I tried this over sections of my hair that were dyed light auburn and parts that are naturally soft brown. It did help to blend the sections a bit, but the change was not as dramatic as most hair color.
Date published: 2018-04-06
Rated

4

out of

5
by
natashaaac63
from
I've used Garnier hair color in the past and the formula is still the same. It doesn't leave my hair dry or brittle, the ingredients make my hair soft after use.
Date published: 2018-04-06
Rated

1

out of

5
by
ashleyoab5b
from
It's kinda hard to tell in this picture but the color I received turned my hair kind of brassy & orange. I had just had my hair done a few months back so I can't say this wasn't something I was expecting, but I was still optimistic! The color it's self had a nice consistency to it & one box covered my whole head. It smelled great & was full coverage, just not a color that I LOVED.
Date published: 2018-04-06
Rated

5

out of

5
by
kaynas
from
Gosh, I do like the smell of this stuff lol I have used this product in the past and never had complaints about it- still don't! Honestly, the price for the box isn't very pricey and the quality is great. Don't hate on boxed dyes, totally worth it. I typically use supplies from Sally's as well. More for the bleach to lift my natural dark brown hair and play around with different shades of blonde. This color does match up to the one I already dyed my hair with (can't remember the name of the brand from Sally's) so I am satisfied and recommend this product.
Date published: 2018-04-06
Rated

3

out of

5
by
jitter87
from
I have a hard time using box dye because of the smell of most, and this one was no exception. I had my bathroom door open the entire time of application, and I had to open my window as well before half way through the application process. Then, I left the product in my hair for 10 extras minutes than the box stated to, and I didn't get the result I wanted, which isn't even the color on the box. I will have to go get another color to fix my hair color. Plus note, I didn't burn my scalp like the last time I used a box, and the conditioner smells great!
Date published: 2018-04-06
Rated

5

out of

5
by
stylinsamantha
from
We applied this to a dirty blonde hair. It done well it gave it a tint of reddish to the hair. But turns out it ended up making it mix well with the lighter hair and look sunkissed. I do believe it was lighter than I would have thought according to the way the color is labeled though.
Date published: 2018-04-05
Rated

3

out of

5
by
totallycasey
from
Turns dark hair orange and burned my scalp during waiting time. One box was not enough to cover all of my shoulder-length hair. I would not use this product in this color again. May be better for already light hair.
Date published: 2018-04-04
Rated

5

out of

5
by
lmshepard
from
I used this product to take my hair a couple shades lighter. I'm naturally a dark blonde (I call it dishwater blonde). This gave my hair a nice buttery hue for summer. I love how shiny and soft my hair is! I definitely prefer this brand to others that I've used.
Date published: 2018-04-04
Rated

5

out of

5
by
candycane83
from
I absolutely love this brand of Hair color. Garnier Nutrisse #80Butternut Medium Natural Blonde was super east to apply and the color is fabulous. It also smelled a lot better than most hair dyes. I am very satisfied with it and will continue to use it in the future.
Date published: 2018-04-04
Rated

3

out of

5
by
stephanieg19
from
I received the Garnier Nutrisse hair color in Butternut in exchange for my review. All opinions are my own. Unfortunately, I received a color that is exactly the same as my current (natural) color. I will not be using this product at this time, however, I have purchased from this line in the past, and it has colored my hair wonderfully, leaving it soft and beautiful without leaving an unpleasant smell.
Date published: 2018-04-04
Rated

4

out of

5
by
chloek287f
from
Didn't change much of my dirty blonde but still made my hair feel good towards the end and into the next day.
Date published: 2018-04-03
Rated

5

out of

5
by
ashleybfd95
from
I've used other brands of box dye and bone compare to garnier frutis. The color turned out better than i imagined and it didn't have an awful bleach smell. The product is very easy to use. I was satisfied with this product and would recommend to others.
Date published: 2018-04-03
Rated

3

out of

5
by
julias8
from
My hair feels healthy after using it and that is a big plus because usually that doesn't happen. However, I didn't really like how warm my hair came out. But overall it was better than many other colors I have used in the past. I would use this brand again but not likely the same color.
Date published: 2018-04-03
Rated

5

out of

5
by
laurab9baf
from
This product smells so great and my hair looked and felt great after! The color was just as I expected, it matched the outside of the box. This brand is superior to others similar and I would definitely buy it again!
Date published: 2018-04-03
Rated

5

out of

5
by
maggiek981a
from
Awesome hair color. For a box color this really gave me a natural color and left my hair feeling silky and smooth. I received this in a voxbox but I would purchase at the store! Especially for the very reasonable price!
Date published: 2018-04-03
Rated

5

out of

5
by
soadalicious
from
I have ombre hair so my roots were much darker than my ends but I really did love this color. It was a golden blonde and it left my hair feeling hydrated after using. I would follow exact instructions on the bottle, dying roots then ends, as well as following the color recommendations. This color would not work well for people with dark hair colors and is better suited for light brown to blonde hair tones as directed on the box. Garnier however, is one of my favorite hair color treatments to use because of how silky my hair is afterward. I don't know if it's the color itself or the conditioner but my hair is never dry after using their hair color products.
Date published: 2018-04-03