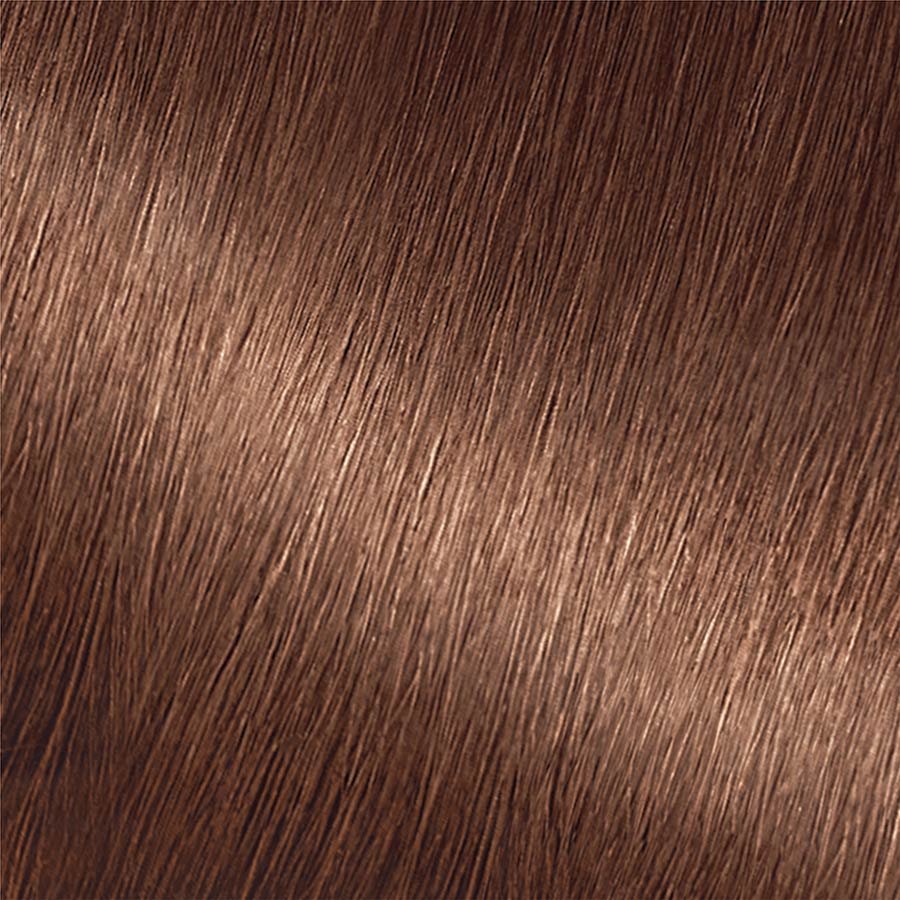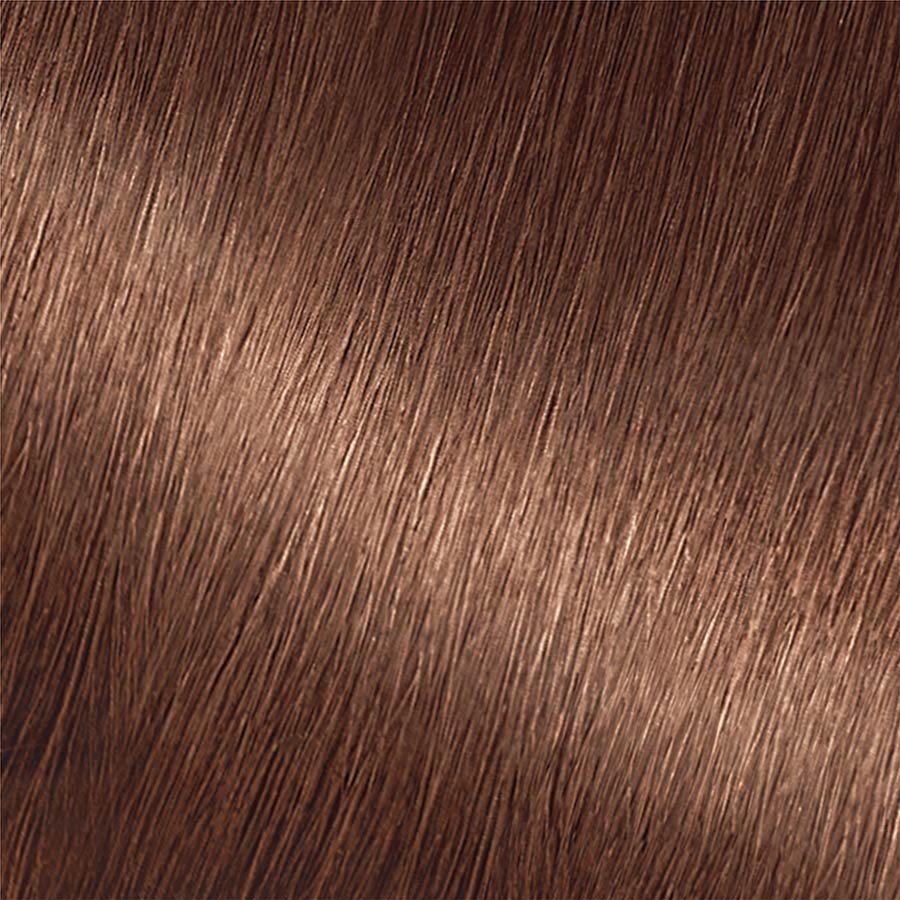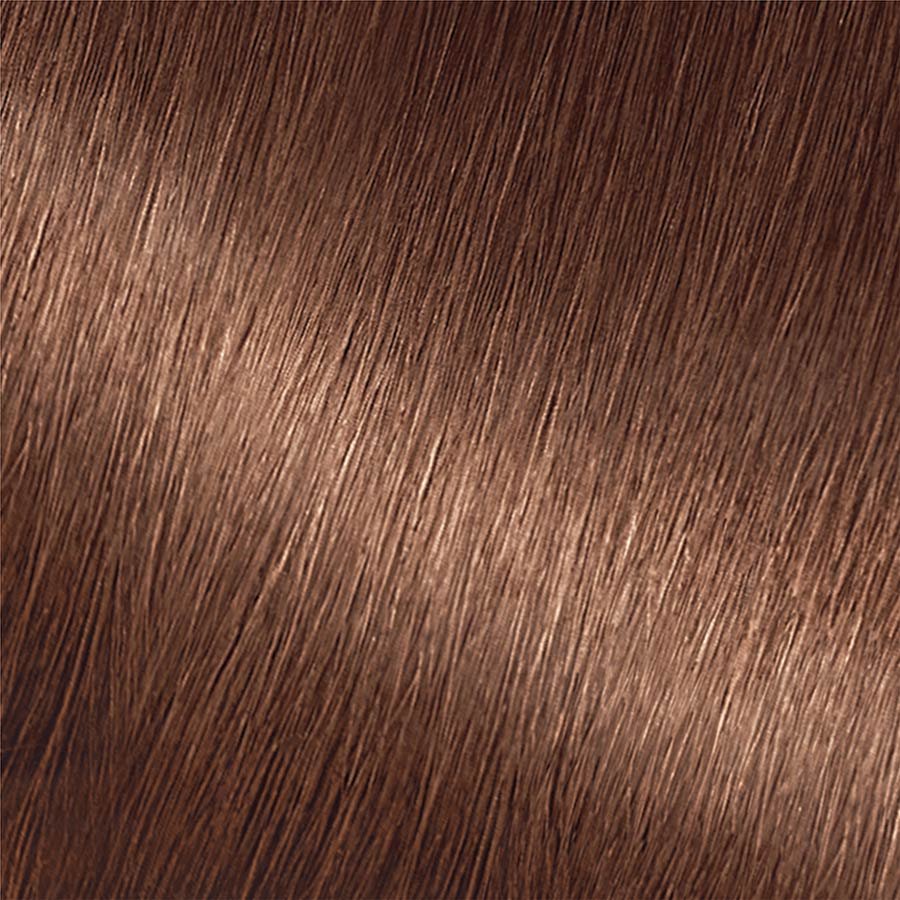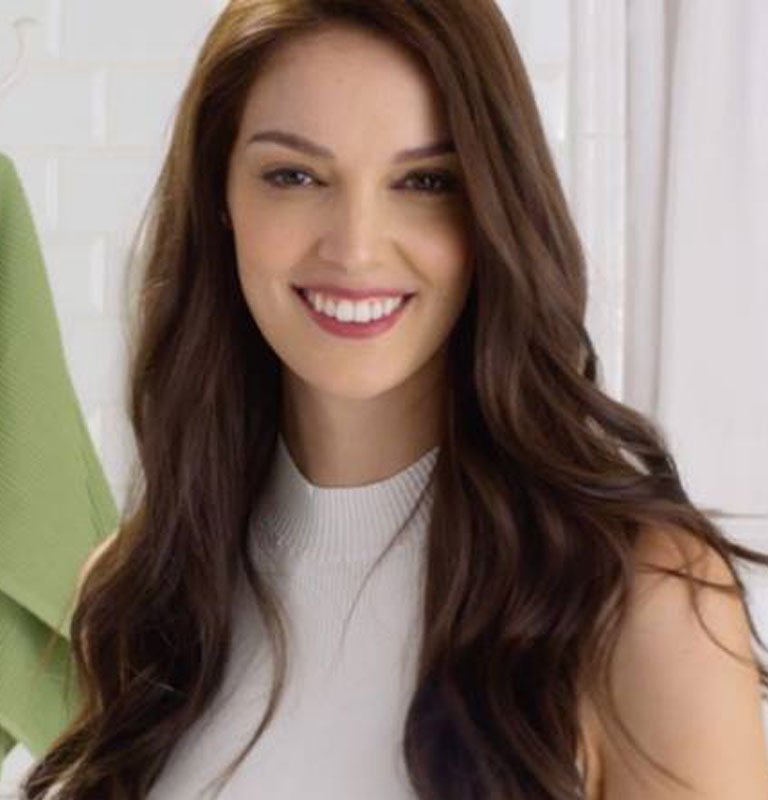 IMPORTANT: Like how this shade looks on you? Make sure it works with your hair. Take our 1-minute haircolor quiz to be certain.
Garnier Nutrisse Nourishing Color Creme
Nourishing Color Creme Light Natural Brown 60 (Acorn)
$7.99 MSRP
NOURISHED HAIR MEANS BETTER COLOR
PRODUCT INFORMATION:
Garnier Nutrisse hair color creme nourishes with grape seed and avocado oil. The nourishing color creme enriched with fruit oil concentrate, penetrates deep into hair fibers to nourish and condition your hair so it takes color better and holds it longer, root-to-tip. Garnier Nutrisse delivers rich, long-lasting color with 100% gray coverage.

Is Shade 60 (Acorn) right for you?
Garnier Nutrisse Light Natural Brown 60 (Acorn) is a pure, natural, light brown shade, one shade lighter than Medium Natural Brown 50 (Truffle). This shade will allow your natural tones to show and will provide 100% gray coverage. It is best for anyone with natural hair between medium blonde and dark brown.

If you'd you would like to try a lighter color that still reflects naturally, try Dark Natural Blonde 70 (Almond Creme). If you'd you would like to remain in the light brown range but would like to try other reflects and tones, there are many shades to choose from including 61, 63, 643, 66, and 69.

*For women with currently color treated hair, there are special considerations for the color result you can achieve. Because of this, we do not recommend shade 60 (Acorn) for hair that has been previously colored Dark Brown 40 (Dark Chocolate) or darker. For more help, use our Shade Selector Tool to find the perfect shade for you!
How to use:
Nutrisse nourishes while it colors with a rich, non drip creme formula, and with an ampoule of grape seed oil, it smells great while you apply.

Follow this step-by-step process when applying full-head color at home:

1) Always do a skin test by following the insert instructions in the kit 48 hours before.
2) Apply to dry, unwashed hair.
3) Apply gloves, squeeze colorant (B) into developer bottle (A).
4) Break off the tip and shake the bottle vigorously.
5) Start applying color at the roots, then away from roots to the tips.
6) Extend color through the ends, and massage into hair.
7) Leave formula on for 25 minutes or 30 minutes if you have lots of gray hair or resistant/coarse hair.
8) Massage hair thoroughly before rinsing to optimize rinsing process.
9) Rinse hair thoroughly until water runs clear.
10) Apply Nourishing Conditioner (D) and leave on for two minutes, then rinse thoroughly.

If you only need a root touch-up, please follow insert Touch-Up Application instructions.

Always read insert instructions before applying any hair color.
Ingredients:
Nutrisse Colorant: Aqua/Water, Cetearyl Alcohol, Propylene Glycol, Deceth-3, Laureth-12, Ammonium Hydroxide, Oleth-30, Lauric Acid, Hexadimethrine Chloride, Glycol Distearate, Polyquaternium-22, Ethanolamine, Silica Dimethyl Silylate, Ci 77891/Titanium Dioxide, 2,4-Diaminophenoxyethanol Hcl, M-Aminophenol, Ascorbic Acid, Sodium Metabisulfite, Dimethicone, Pentasodium Pentetate, N,N-Bis(2-Hydroxyethyl)-P-Phenylenediamine Sulfate, P-Phenylenediamine, Parfum/Fragrance, Carbomer, Resorcinol, Vitis Vinifera Seed Oil/Grape Seed Oil. F.I.L. D35204/4. Fruit Oil Concentrate: Paraffinum Liquidum/Mineral Oil, Vitis Vinifera Seed Oil/Grape Seed Oil, Parfum/Fragrance, Tocopherol, Rosmarinus Officinalis (Rosemary) Extract. F.I.L. D25829/5. Rinse-Out Conditioner: Aqua/Water, Cetearyl Alcohol, Elaeis Guineensis Oil/Palm Oil, Behentrimonium Chloride, Pyrus Malus Extract/Apple Fruit Extract, Glycerin Parfum/Fragrance, Stearamidopropyl Dimethylamine, Niacinamide, Pyridoxine Hcl, Butyrospermum Parkii Butter/Shea Butter, Citric Acid, Olea Europaea Oil/Olive Fruit Oil, Saccharum Officinarum Extract/Sugar Cane Extract, Benzyl Alcohol, Chlorhexidine Dihydrochloride, Persea Gratissima Oil/Avocado Oil, Ribes Nigrum Oil/Black Currant Seed Oil, Linalool, Citrus Medica Limonum Peel Extract/Lemon Peel Extract, Ci 19140/Yellow 5, Camellia Sinensis Extract/Camellia Sinensis Leaf Extract, Ci 15985/Yellow 6. F.I.L. D35637/3. Nutrisse Developer: Aqua/Water, Hydrogen Peroxide, Cetearyl Alcohol, Trideceth-2 Carboxamide Mea, Ceteareth-25, Glycerin, Pentasodium Pentetate, Sodium Stannate, Tetrasodium Pyrophosphate, Phosphoric Acid. F.I.L. D12836/26.
Avocado Oil
A smoothing and silkening hair booster, Avocado Oil is loaded with plant-based fatty acids, which have a unique ability to penetrate for deep long-lasting effects. This rich indulgent ingredient helps to smooth split ends while adding a brilliant shine.
Olive Oil
Packed with antioxidants, Olive Oil has been a high-performance beauty elixir for centuries. In hair care and hair color formulas it helps coat hair, leaving strands strong, glossy, and resilient. In face moisturizers, it soothes as it smoothes for glowing, youthful-looking skin.
Rated

2

out of

5
by
danielleyoungsantowski
from
Ok, but didn't make me want to continue dying my own hair. The price is good, but I still think it looks better to have it professionally done instead.
Date published: 2018-05-01
Rated

5

out of

5
by
amberdf89a
from
I received this product complimentary from influenster to try. A quality product for the price! My hair didn't feel dry or brittle afterwards like it usually does from boxed hair dyes. The oils in it definitely helped. The color of my hair changed only slightly. It became more even and added a bit of a red/golden tint to my hair, but that usually happens when I use more warmer toned colors.
Date published: 2018-04-27
Rated

3

out of

5
by
brandib6574
from
I have not used this in my hair. My hair is to the middle of my back. There wouldn't be enough to color my hair.
Date published: 2018-04-27
Rated

4

out of

5
by
claudiac11ed
from
I really liked this Garnier Nutrisse nourishing color crime, the shade is really nice and natural looking. This also smells really good, I totally expected a harsher stronger smell but this feels and smells good. After rinsing it off it left my hair super soft and felt so nice I was surprised! I really enjoyed this hair dye and looking forward to try a different shade in the future.
Date published: 2018-04-27
Rated

5

out of

5
by
casseyw9959
from
I love this Garnier light natural Brown hair dye after using my hair doesn't feel dry and brittle like it does with most other dyes! I like that it has avocado, olive and shea oils in it leave my hair feeling soft and smooth
Date published: 2018-04-26
Rated

4

out of

5
by
patriciab47b8
from
I wanted my hair a little bit lighter for spring and summer. My natural hair is a very very dark brown, almost black. I think warm toned hair for spring and summer compliments a golden tan so nicely. This is easy if you want the look at home but don't want to spend the money
Date published: 2018-04-26
Rated

4

out of

5
by
tabatha42183
from
Great product but my hair had been dyed a dark brown prior to this color and didn't really change my color much. If it were on a lighter shade of hair to begin with it would have worked amazing.
Date published: 2018-04-24
Rated

4

out of

5
by
bwatson273
from
I absolutely love the Garnier dye that I received in my voxbox. While the design was stereotypical for Garnier packing, it was still sleek and colorful. Enough so that it would stand out in the store. The developer level worked well with my already dark hair in order to help lift the depth and set in the lighter color i received. The smell was not overwhelming in the least and the directions were very thorough. I've had the color in about 2 weeks now and haven't noticed any fade outs or patches. Highly recommend.
Date published: 2018-04-24
Rated

4

out of

5
by
toshap
from
I loved the color that was sent to me! It was almost the same color that I generally buy from the store. It was super easy to apply and rinse. Once I rinsed it out and dried my hair I was very please! I received this product free of charge by Nutrisse to test out their hair product.
Date published: 2018-04-24
Rated

4

out of

5
by
hoper9ef7
from
I was lucky enough to be chosen for the #garnier voxbox from #Influenster and receive the Garnier Nutrisse Nourishing Color Creme to review. I have used many Garnier products before and do love them, Garnier Fructis Sleek & Shine Leave-In Conditioner, 10.2 oz is one of my favorite products by them. I recommend it to anyone if you're in the market for softer, healthier hair! I have used Garnier hair dye in different shades many times and had wonderful results. Although with this color I did have some lighting occur that caused my hair to pull red. This is my first time having this reaction using a Garnier product, so I believe as long as you're using the correct color for your desired look you'll love the experience and end results. My hair always feels healthy, softer, and shinier afterwards. I get many compliments on my hair after using the product. I also really love that I can find this brand almost anywhere when I'm needing a touch up for my regrowth and the price point is so affordable!
Date published: 2018-04-21
Rated

4

out of

5
by
gracep1
from
I received the Garnier Nutrisse hair dye free from Influenster. I used it to color my mother-in-law's hair. When I first opened the product, the first thing I noticed was the pleasant, fruity, smell. One thing I did not like about the packaging was the fruit oil concentrate was difficult to open with the gloves on. When I finally was able to rip open the perforated plastic, it dripped oil everywhere. I would recommend a vile or bottle to make it easier to open. The color covered my MIL's grey hairs very well. When we were finished, her hair was a beautiful natural shade and felt very soft. Overall, I would use this product again.
Date published: 2018-04-21
Rated

4

out of

5
by
lilia1990
from
This box has everything you need to dye your hair I like how it gave me color as shown on the picture and last longer.
Date published: 2018-04-21
Rated

5

out of

5
by
bethanyge935
from
The color was easy to apply. I liked the fact that it did not have a real strong smell like some hair colors. My hair feels full of body and very soft. After my hair dried, the color is very rich and vibrant. The formula is super moisturizing and my hair felt even softer after using the dye, which is a big deal because I have extremely dry hair. The color is very pretty. I would definitely use this again.
Date published: 2018-04-18
Rated

4

out of

5
by
daneriss
from
So I got this color in my voxbox. I usually use the loreal feria hairdyes, but I think this may be on my list of hairdyes to also fall back on. I have some grays from stress and the dye covered them perfectly. I like the fact that it comes with the oils to put into the dye and the directions are basically self explanatory and the things are numbered. My hair was so soft after as well and I think it was the oils. So it just might end up replacing the feria as my favorite dye to use.
Date published: 2018-04-18
Rated

4

out of

5
by
katem10
from
I don't dye my hair often, but when I do I use Garnier! My hair feels better after using it and the color lasts! I only wish there was an easier foam version!
Date published: 2018-04-17
Rated

4

out of

5
by
karam2
from
The color is gorgeous and made my hair look much more alive than my original hair color. not my favorite box hair dye but still gets the job done.
Date published: 2018-04-14
Rated

4

out of

5
by
intemi
from
I have never used this Garnier box dye before and it's a lot better than their older ones. The smell isn't bad and the oil is a nice plus to protect our hair. The color wasn't what I wanted, especially since my hair is already dyed, so it's harder for new dye to stick on. Overall, I do rate this positively. I got this product complimentary from Influester for testing purpose.
Date published: 2018-04-14
Rated

4

out of

5
by
kymbryet
from
The color is true to the picture on the box. I also found that the product goes on easily and isn't watery or greasy and smells pretty nice! I've used box dyes before and was definitely happy with this product from Garnier! Garnier Nutrisse Nourishing Color Creme
Date published: 2018-04-14
Rated

3

out of

5
by
lindseygcf4b
from
Great coverage but I think I would have chosen a different color if buying myself. The formula is nice though and didn't leave my hair feeling damaged like some other at home color brands
Date published: 2018-04-13
Rated

5

out of

5
by
amberkf0ab
from
Love the new color! I totally needed this! Color was to be expected I have strawberry blonde hair so it still turned out very good! Super easy to use! It's a box color so it's what you would expect from a box color.
Date published: 2018-04-12
Rated

5

out of

5
by
maggieh2
from
I received this product for free from Influenster, but I would gladly buy it again. This was the first time that I have ever attempted dyeing my own hair at home, and it was so much easier than I imagined. My grays are covered, and it saves me from another trip to the salon!
Date published: 2018-04-12
Rated

5

out of

5
by
morganfc07c
from
I've been using Garnier hair products for years, and they've never let me down! It's easy to do at home, doesn't take hours to dye, and the color is pretty much spot on to what it advertises! Overall I'm very happy with this and all of their other at home hair dye kits!
Date published: 2018-04-12
Rated

5

out of

5
by
krenareb
from
I got to try the Garnier Nutrisse Nourishing Color Creme Light Natural Brown 60 (Acorn) for free thanks to @Influenster. First of all, I have to say that I love that it has some natural ingredients such as avocado, olive oil and shea oils because all these are good for your hair, they nourish and moisturize your hair as well. I also love that it's rich, long lasting color with 100% Gray Coverage. It has a creamy texture and very easy to apply. The scent is also ok. I have dark brown hair with some light blondes and gave me awesome results. My hair color looks pretty much the same but a little darker, and covered my gray hair 100%. My hair looks healthy, shiny, soft and moisturized. I feel like it didn't damage my hair at all. Overall, it's a great hair product and I strongly recommend it. I recieved this product complimentary from Influenster for testing purposes. #influenster #Garnier Nutrisse #VoxBox #complimentary Garnier Nutrisse Nourishing Color Creme Light Natural Brown 60 (Acorn)
Date published: 2018-04-11
Rated

5

out of

5
by
angelaw2
from
I have always enjoyed using Garnier products, which are affordable and effective. This hair color product is no different. The instructions are easy to understand, the application process is simple and can be done without assistance, and it leaves me with soft hair which smells amazing and the color is beautiful (and true to the color on the box)!
Date published: 2018-04-10
Rated

5

out of

5
by
sarahpb9eb
from
I was lucky enough to be chosen to try out one of the amazing hair colors from Garnier! Thank you #Influenster and #Garnier for sending me this particular hair color, it was just what I needed. Now, I've personally been using Garnier products for years and I adore them! But, their hair color is my favorite, always has been. The range of colors and different tones they have is huge! I honestly think anyone could use this hair color, the directions are included in the box, and easy to follow along in case you're a little hesitant. The dyes very creamy texture makes it easy to apply, even through thick hair like my own. The particular color I received (Acorn-Light brown) also happens to have great gray coverage, thankfully, because I started noticing a few little gray strands just before I applied it, then BAM grays gone! The shade itself is very close to my natural color, just a tad lighter which I loved this time around because I wasn't looking for a huge change, just wanted to freshen things up a bit! And it definitely did the trick! Thank you again #Influenster and #Garnier for letting me test this out. :D
Date published: 2018-04-10
Rated

4

out of

5
by
jillianmariekerzel
from
Very nice shade and very easy to use. The gloves included were pretty large, but I have small hands so I guess that's neither here nor there. It smelled really good so that was a plus since I had it on my head for 30-40 minutes. Rinsed our beautifully and the conditioner was awesome! I love my new color!
Date published: 2018-04-08
Rated

5

out of

5
by
shyang5cbb
from
Decided to dye make again and I got this vixbox at the perfect time. Love the color it turned out great! Just as expected.
Date published: 2018-04-06
Rated

5

out of

5
by
tomimariem
from
I've been doing my hair at home for years. You can really tell they've upgraded this product! The color is vibrant and beautiful! And the conditioner really smooths the hair!
Date published: 2018-04-06
Rated

5

out of

5
by
nadinea9792
from
Love this color! It's very close to my natural hair color BUT when I dyed my hair it gave it a lil kick.Lots of shine and a hint of golden in my hair.
Date published: 2018-04-06
Rated

4

out of

5
by
tracyg2eb7
from
I got this Garnier color complimentary for testing purposes from Influenster. The color itself is amazing my hair had been blonde with dark brown roots, as brown is my natural color, it covered all equally well. The only thing I can say is that it dried my hair out more than most colors I have used, and I dye my hair frequently. It had been about three or four months since my last coloring. I also experienced more breakage and hair coming out than I usually do. But I love the color and overall it covers great and I would use it again..
Date published: 2018-04-06