Color Reviver - Vibrant Copper
Garnier Nutrisse
$7.99 MSRP
Nutrisse's 5 minute color mask instantly refreshes hair color to Day 1 vibrancy. This non-permanent mask revives hair color with its rich depositing pigments while it nourishes with avocado oil to leave hair smooth and shiny.
Product Information
Garnier Nutrisse introduces New! Color Revivers ranging from beautiful deep browns to the coolest of blondes. With rich, depositing color pigments, you can instantly refresh your hair in 5 minutes. Enriched with avocado oil, Color Revivers instantly restores softness, shine and smoothness to even the most damaged dry hair. If sun and styling take away from the radiant hair color, Color Revivers is the answer! Available in 5 shades, Color Revivers is a match for numerous hair color shades. No gloves and no staining! Get ready to have beautiful, radiant color all the time.
How to Use
Shampoo and rinse hair before applying. Spread evenly throughout damp hair, then wash hands thoroughly. Leave in for 5 minutes. Rinse thoroughly. No need for a conditioner after. Use every two weeks.
Tip: Try Micellar Cleansing Water, Waterproof to remove hair color stains
Ingredients
AQUA / WATER / EAU, CETEARYL ALCOHOL, PARAFFINUM LIQUIDUM / MINERAL OIL / HUILE MINERALE, DIPALMITOYLETHYL HYDROXYETHYLMONIUM METHOSULFATE, CETYL ESTERS
TOCOPHEROL, SODIUM HYDROXIDE, SODIUM CHLORIDE, PHENOXYETHANOL, CHLORHEXIDINE DIGLUCONATE, HELIANTHUS ANNUUS SEED OIL / SUNFLOWER SEED OIL, LIMONENE
BENZYL SALICYLATE, BENZYL ALCOHOL, LINALOOL, PERSEA GRATISSIMA OIL / AVOCADO OIL, BASIC BROWN 17, BASIC ORANGE 31, BASIC RED 51, ROSMARINUS OFFICINALIS LEAF EXTRACT / ROSEMARY LEAF EXTRACT, CETRIMONIUM CHLORIDE, CITRIC ACID, HEXYL CINNAMAL, PARFUM / FRAGRANCE.
Frequently Asked Questions
1. How often do Nutrisse Color Revivers need to be used? Can they be used more than once in 2 weeks?
Nutrisse Color Revivers do not need to be used daily or even every other day. The product deposits color pigments with every use. The product should be used in place of your conditioner after shampooing with your regular maintenance shampoo for color-treated hair. Therefore, we recommend using the product to revive hair color once every 2 weeks.
2. Can I mix different Nutrisse Color Revivers shades to achieve in-between results?
Yes! You can combine any Nutrisse Color Revivers you want to achieve your desired result. For instance, if the Cool Blonde shade is too cool, add some warmth with the Golden Blonde shade.
3. What happens if I leave Nutrisse Color Revivers on longer than 5 minutes?
Nutrisse Color Revivers are designed to deposit color on color-treated hair. After testing and evaluating the product performance when applied for 5 and 10 minutes, we've concluded that the best revived results occur when the product is left in hair for 5 minutes. The longer you leave on Nutrisse Color Revivers, the more color pigment will be deposited on your hair.
4. Will Nutrisse Color Revivers cover gray roots?
No. Nutrisse Nourishing Color Crème permanent hair color is the best product for covering gray hair. If you want to revive the color of hair that's already color-treated, we recommend using Nutrisse Color Revivers.
5. If I don't have color treated hair, can I use Nutrisse Color Revivers? What will the product do?
Yes. However, Nutrisse Color Revivers are designed to nourish and add tones to color-treated hair. If you apply the product to un-color-treated hair, the added tones will not be as visible as when applied to color-treated hair.
6. Will there be more shades?
We are currently exploring new shades to add to the Nutrisse Color Revivers range.
7. Are Nutrisse Color Revivers a semi- or demi-permanent dye?
Nutrisse Color Revivers are not a demi-permanent hair color product. They can be understood as a conditioner that contains color pigments similar to what is found is semi-permanent offerings.
8. Will Nutrisse Color Revivers stain my hands and fingers?
Nutrisse Color Revivers will not stain your hands or fingers! They are meant to be as user-friendly as possible.
9. Should I shampoo before using Nutrisse Color Revivers?
Yes, shampoo and rinse your hair before applying Nutrisse Color Revivers. Because the product is a conditioner, it will not clean your hair.
10. Should Nutrisse Color Revivers be applied to wet or dry hair? Why?
Wet. We have evaluated applications on multiple hair conditions and have concluded that the best application for revived color results is on freshly washed, damp hair.
Have more questions? Check out our Color Reviver guide with everything you need to know.
Everything You Need to Know About Nutrisse Color Revivers
Don't let your hair color fade away on you. Keep it looking fresh and vibrant for weeks with Nutrisse Color Revivers.
MATCH WITH YOUR PERFECT PERMANENT HAIR COLOR
All Shades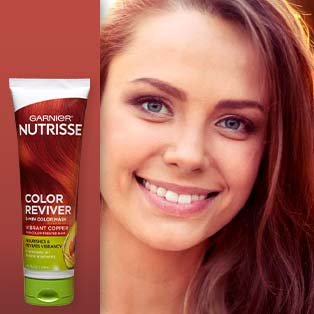 Vibrant Copper

Hair Color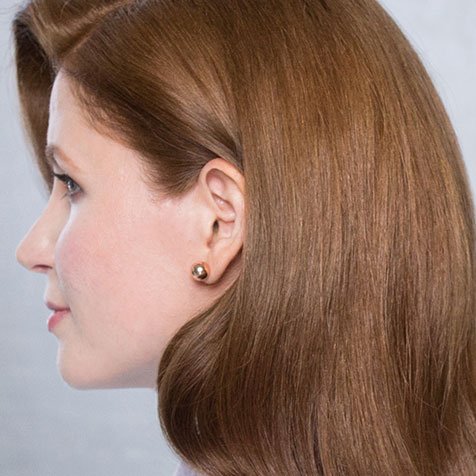 NUTRISSE CREAM

VIBRANT COPPER
Light Golden Brown 63 (Brown Sugar)
Light Golden Brown 63 (Brown Sugar)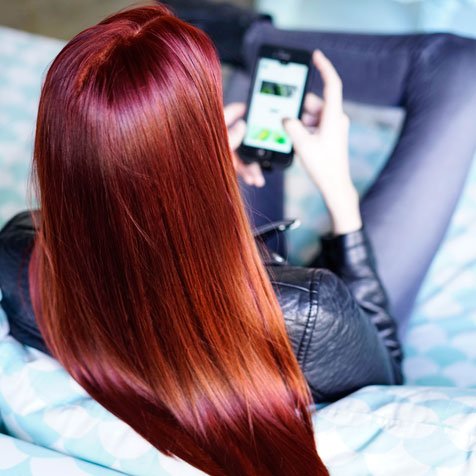 ULTRA COLOR

VIBRANT COPPER
Scarlett Ronze - RZ4
Scarlett Ronze - RZ4
Avocado Oil
Enriched with solidary-sourced avocado oil, restore soft texture and visible shine to even the most damaged, dry hair.
Vitamin E
Infused with Vitamin E to create a glossy texture and smooth shine for color-treated hair.
Rated

5

out of

5
by
davenr
from
Greatttt product! Love it so much, I highly recommend! Awesome price, awesome results, and awesome amount
Date published: 2020-03-08
Rated

4

out of

5
by
amritab6e86
from
Helps my hair nourishing as well as the color it@helps@my hair color stay longer with better textures and smooth looking@hair
Date published: 2020-03-02
Rated

4

out of

5
by
moro_4_
from
This is an awesome/affordable product. I suggest only using this color if you are open to copper because it really did make my hair a copper tint. It also make my hair soft and smell delish!
Date published: 2020-02-25
Rated

2

out of

5
by
fleekonabudget
from
I got this as a birthday gift! I saw a lot of good reviews on it and decided to try it out myself, hoping to add some life to my colored hair. I usually color my hair with the @lorealhair 6R in Light Auburn and wanted to see if the color mask would even show up. Unfortunately, I didnt see much of a difference. My hair already had some copper tones and the results of the color mask can only be seen under yellow lighting. The mask itself smells good though. But if you have long hair and its naturally curly like mine, then youre going to need almost the whole tube if not more to completely coat the hair. Using this product continuously will not be budget friendly unless you have shorter hair and go through the tube at a slower pace. I might try the vibrant red one and see if that one adds something to my hair instead. (The picture with the straight hair is my hair before I applied the mask and the one with curly hair is my hair the day after I applied the mask.)
Date published: 2020-02-14
Rated

5

out of

5
by
zoetrope
from
Love this - easy red refresh!
I have dyed my hair on and off in reddish shades for years, but haven't dyed it in several months. My ends were very faded. I used this product on dry hair, left it in for 5 mins, then dampened hair in the shower and let sit for another 5 mins. I love the results - looks like dyed hair but none of the work, chemicals, damage, or harsh smell! Does discolor hands and shower curtain but not hard to wash off. Overall an awesome and affordable product that leaves my hair looking and feeling better than before!
Date published: 2020-02-11
Rated

5

out of

5
by
ashleymercedez
from
Great color doesnt last that long, but its just a mask so it felt great on my hair. Would recommend for a quick refresh
Date published: 2020-02-07
Rated

4

out of

5
by
typing
from
I was nervous to try this product because Ive colored my hair previously and it made my hair really dry, but this didnt and I was so thankful. I love the color!
Date published: 2020-02-05
Rated

4

out of

5
by
tabathawel
from
Absolutely love this product. It left my hair with great color and looking unbelievably healthy . Great for quick touch ups
Date published: 2020-02-04
Rated

5

out of

5
by
numbrealm
from
On the color wheel red cancels out green. This absolutely canceled out the green turning my hair a brown red tinge instead which I was absolutely happy with. I received this for free by influencer and Im so happy I did when I did. It helped time out in the long run.
Date published: 2020-01-31
Rated

5

out of

5
by
jennahed03
from
I have the red and its awesome! It makes my hair color vibrant again but beware it will dye your scalp for a couple of days
Date published: 2020-01-29
Rated

3

out of

5
by
tashp1
from
I have used many other color depositing/reviving shampoos in the past, but this one is different as it is used like a conditioning mask. This is a huge bonus for me because the other washes tend to leave my hair feeling dry and straw-like, with this one leaves my hair feeling smooth (as great as a normal conditioning mask? No, but pretty good). The scent of this was good, nothing overpowering or chemically and there was no left over residue in my shower like some of my other red or copper washes. While I enjoyed this product I dont think it left any noticeable difference. The color of my hair stayed the same, I didnt notice any extra shine, etc. I feel like I would have to use this every day to notice a difference, which doesnt work for someone with colored hair, who is trying to avoid color draining. I hope this review was helpful. If so, please give it a like! If you'd like to see more reviews from me, find me on Instagram at tashpalmerofficial. I recieved this product in a voxbox from Influenster, in return for my honest review.
Date published: 2020-01-21
Rated

3

out of

5
by
lexia101
from
This is a nice product for in-between colors. I have used products from garner before and they have always been gentle on my hair, but this is not a long term fix for coloring your hair and suggest not using the product as your go-to at home hair color.
Date published: 2020-01-12
Rated

4

out of

5
by
tesla_coomer
from
Living for this product. Saves me time and money. Use this in between colorings to extend your color. This shade is pretty much perfect for my hair color right now and is helping me out a lot with my roots. Would probably buy this again.
Date published: 2020-01-06
Rated

2

out of

5
by
mellfire
from
I didnt care for the product, generally garnier products leave my hair soft. This one didnt. My hair felt a bit dry and weighed down after use. My hands were stained terra-cotta for a few hours. I have natural red hair with red highlights, hoped this would give me a color kick. My hair looks the same. After using a scrub the color came off my hands, after a couple days the color came out from around my nails. No harm done. I did not enjoy this product. I will stick to salon color and Fructis products from Garnier for softness.
Date published: 2020-01-04
Rated

3

out of

5
by
baileyteach
from
Bright purple shampoo to lighten my highlights. I used it, but did not notice a change. I may have used it earlier than my hair required as I got highlights only one month ago. The highlights in my hair werent quite yellow yet. I would recommend this product based on the use of the bottle. I would bet after two or three applications you might see a change in hair color.
Date published: 2019-12-31
Rated

3

out of

5
by
awatson1477
from
It hasnt really changed my hair but it does smell good. My hair color is red and its pretty thick and curly so Im almost out of this already. I use it every 2 weeks as directed.
Date published: 2019-12-31
Rated

2

out of

5
by
taih
from
If I'm being honest, and I am, I can't tell a difference after using this conditioner. Having faux copper red hair is VERY hard to maintain and I find myself still having to color my hair just as often as before. It could be that the water in Arizona is just really hard on my hair in general? I will say that my hair feels soft after using this product though and it smells good!
Date published: 2019-12-30
Rated

2

out of

5
by
camerahc
from
My hair changed just a very little bit. I could not tell the difference almost at all. I kind of feel like this product would be a waste of money. Maybe it works for people with different hair types, but it did not work for me.
Date published: 2019-12-29
Rated

5

out of

5
by
angelicag937f
from
Easy way to touch up the color of your hair without having to spend 100 or more at the hair salon every month to keep a vibrant copper color. Definitely recommend to everyone . It was fast and efficient
Date published: 2019-12-29
Rated

4

out of

5
by
canijaw
from
I had orange hair , but I had bleached it blonde before I received this product. I wasnt sure how my hair would end up looking, since it wasnt starting from copper. The effect was a newly orange head. It was cute, but I was hoping I could wash it out to dye my hair a different color. Unfortunately, washing my hair didnt take it out. I applied a color remover, but that left me with orange patches. Overall, I still love the product.
Date published: 2019-12-29
Rated

3

out of

5
by
itsnahomi_duhhh
from
Meh. I probably wouldn't buy it. I feel like more of my color faded when I rinsed this out. It smells amazing as usual. I'll give it another try soon just in case but I'm not convinced. I didn't notice my hair softer or anything either.
Date published: 2019-12-29
Rated

4

out of

5
by
that__redhead
from
This product worked better than I expected! It made strawberry blonde hair more of a pretty copper which I loved. I would have loved more of a color payoff.
Date published: 2019-12-29
Rated

4

out of

5
by
abbiyw
from
You are supposed to use this product once every 2 weeks but I didnt notice much of a difference after one use. I used it every 3 days and after the 3 time I could tell my color was a little brighter. Ill admit my color did start out really faded in the first place. Overall I would recommend this! It left my hair soft and did revive the color after a few uses!!
Date published: 2019-12-29
Rated

5

out of

5
by
sherbearx
from
Curly haired Im always diy-ing my own color mask but with this the color vibrancy and the benefits in one was worth it. My hair has been a little dry lately but with this after rinsing it felt softer more moisturizer and the color was less dull like it was revived! I absolutely love this!!
Date published: 2019-12-29
Rated

4

out of

5
by
kimmd
from
I have been using a color depositing shampoo once a week to keep my auburn red looking vibrant between salon appointments so I was curious to see how this would compare. I loved how soft and silky this made my hair. It didnt stain my hands at all when applying which is nice. Plus my hair seemed less tangled. As far as the color reviving part Im not totally converted from my other product I typically use. My hair looked shiny and the color didnt look faded after a few weeks but my other shampoo actually adds color so I can extend the time between getting it colored much longer.
Date published: 2019-12-28
Rated

3

out of

5
by
samanthajill12
from
this product smells great, and works well as a deep conditioner, but Im not sure it deposited any additional color into my hair.
Date published: 2019-12-24
Rated

5

out of

5
by
itsmonis
from
This mask is great! When I got it I wasnt sure of how much of a difference it would make because my color is fading but wow! It gave me a pop of color and made my red vibrant again. I never skip the conditioner so that part for me was a little scary, but the product made my hair soft enough. Ive applied for 10 minutes then rinsed out.
Date published: 2019-12-24
Rated

5

out of

5
by
camilapaneto
from
The color keep really good and if you have color hair coming out this put more color in your hair! The smell, uuuuu the smell is SO AMAZING
Date published: 2019-12-23
Rated

3

out of

5
by
jdong021
from
Disclaimer- I have naturally dark hair and for years I've had highlight/dyes/ lighteners. The colors are only really visible towards the tips. The last time I lightened my hair, I also put in red tones that faded into coppers. i will say, this mask is great for adding little color while rejuvenating the soft feel! Don't expect this to have the full effects of a hair dye treatment but more of a small pick me up!
Date published: 2019-12-23
Rated

5

out of

5
by
neffie_xo
from
This product is a very quick and easy way to touch up you hair. I previously dyed my hair a copper color a while ago and this product perfectly retouched all of the dull looking parts of my hair and gave it a more vibrant look!
Date published: 2019-12-21